OCONOMOWOC — Missed layups. Missed free throws. Missed 3-pointers.
For 7-plus minutes midway through the second half of Saturday afternoon's WIAA Division 5 girls basketball sectional championship game between Fall River and Hilbert, neither team could get anything to fall and the score stayed stuck on 27-all.
But then Fall River senior Karlee Van Gysel drained a 3-pointer from the top of the key with 4:01 to play and the Pirates were able to use that momentum to continue on to a 37-31 victory, steering their ship back to the state tournament for the first time since two straight appearances in 2015 and 2016.
"I called her over to the sideline — we have a set play and I said, 'All right, this is the time to run it' — and I said, 'You get your shot on the top of the key, you knock that thing down.' And she said, 'Yes coach,'" Fall River coach Jim Doolittle said of the sequence that precipitated the go-ahead 3. "I think that kind of propelled us."
"As the shot went off, I was just like, 'Oh my gosh, please make this,'" junior Sam Leisemann added of her reaction. "We all definitely got a little more hyped after that. "
It showed. But for her part, Van Gysel wasn't worried at the time about what the shot might ultimately mean.
"I was like, 'Oh boy, I've got to get back in this press and we've got to keep up the lead because we can't lose it now, so we've got to go,'" she said of her reaction.
Fall River (24-3), which is ranked fifth in D5 according to the WisSports.net coaches poll, will be the No. 4 seed at state and will face No. 1 seed — and top- ranked — Black Hawk (26-0) in the first semifinal game scheduled for 9:05 a.m. Friday at the Resch Center in Ashwaubenon. That game will be followed by second-seeded — and second-ranked — Clayton (26-0) vs. third-seeded — and fourth-ranked —Wausau Newman Catholic (24-3).
"That's a buzz-saw," Doolittle said of Black Hawk. "I'm not saying that we can't do it, but that's a tall order. So we want to make sure that we're ready to go next week."
Prior to Van Gysel's big shot, there had been four ties and a pair of lead changes after the game was tied at 18 at halftime, with Van Gysel going 1-of-2 at the free throw line to provide the last scoring before things got stuck on 27-all.
But it was all Pirates down the stretch as they continued to clamp down on defense and added to their lead at the free throw line to salt away the win.
Van Gysel, who didn't score in the first half, ended up with 13 points.
"The seniors on the squad, it's do or die for those kids — because it could be their last game," Doolittle said of Van Gysel's sense of urgency after halftime. "I just looked at her and I said, 'Do you want this to be your last game? You need to take control of this game for us.' And she said, "Yes sir,' and she took off from there. I'm very proud of that young lady."
Meantime, Leisemann finished with a double-double at 14 points and 10 rebounds and fellow junior Lexi Rozinski had eight points and eight rebounds.
The game did take an ominous turn during that long scoreless stretch as Hilbert's Makaylee Kuhn, an NCAA Division II Michigan Tech recruit who had 14 points at the time, went down at the 9:32 mark and was forced to leave the game with a serious knee injury.
"She is a tremendous ball player. She's got a scholarship for a reason. We tried to hold her in check the first half," Doolittle said of Kuhn scoring 12 of the 14 before halftime. "We had some plans coming out (for defending her in the second half), but once she went down, we brought our press up and I think it bothered them a little bit. (They're a) heck of a squad — they had a great season (and they're) well coached.
"I don't know what would have happened if (Kuhn) would have been playing. It's unfortunate to win like that, but we'll take this. The kids have worked so hard all year."
The Pirates work on defense in the early going was arguably as important as how they finished the game, as another long drought greeted Fall River immediately after tip-off. With nothing — literally, nothing — falling over the first 8-minutes plus, Fall River was able to stay in the game by holding Hilbert to only three points, all by Kuhn.
Finally, Leisemann converted an and-one to make it 3-3 with 9:23 left in the half and then the scoring picked up, with a pair of lead changes and four ties — the last of them coming when Leisemann scored from the left block on an inbounds play with 4 seconds remaining to tie things up at 18.
Doolittle couldn't really account for why the game started so slowly or why there was such a long drought in the second half other than to chalk it up to good defense and back-and-forth between the coaches.
"Just like when we played Randolph (in a low-scoring 35-32 win in the semifinals), they're a very good team, they're very well coached and the defense is solid," he said. "We were trying different things and they were taking it away, so it was kind of a chess match between the two of us (coaches)."
In the end, Doolittle — and the Pirates — proclaimed checkmate.
And for Van Gysel, that means a year and a couple weeks after her season ended on the operating table with a partially torn ACL, it will end in the spotlight.
"This is the best feeling I've ever had," said Van Gysel, whose only senior teammate is reserve Dominique Landvatter. "I grew up with these girls. They may be a year younger than me, but they're like family.
"It's just an amazing ride."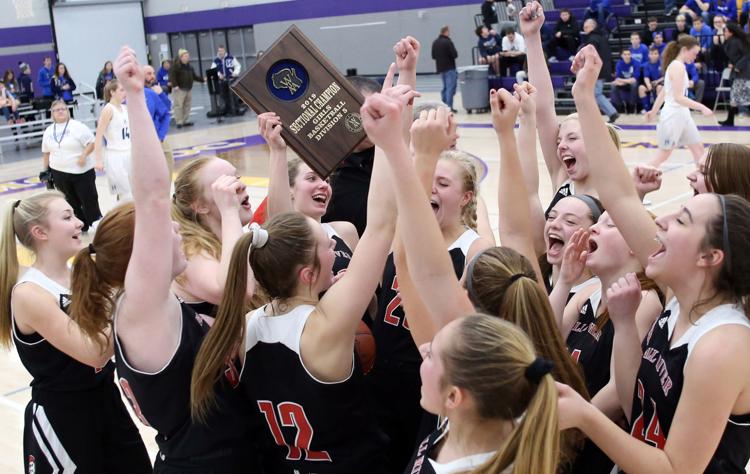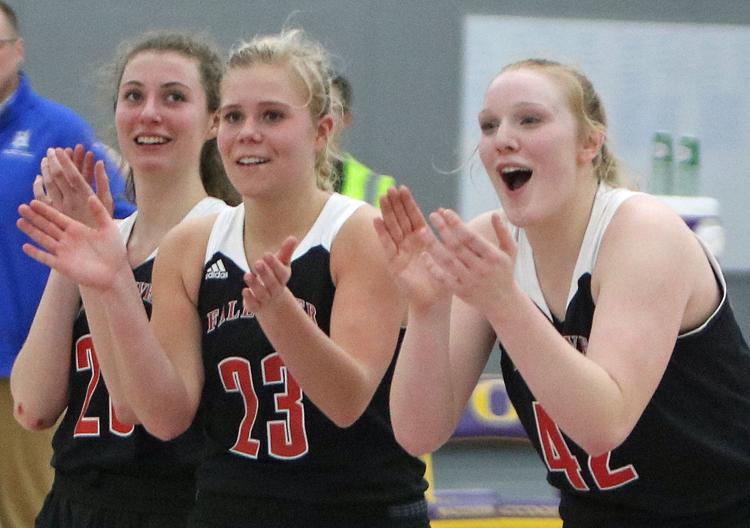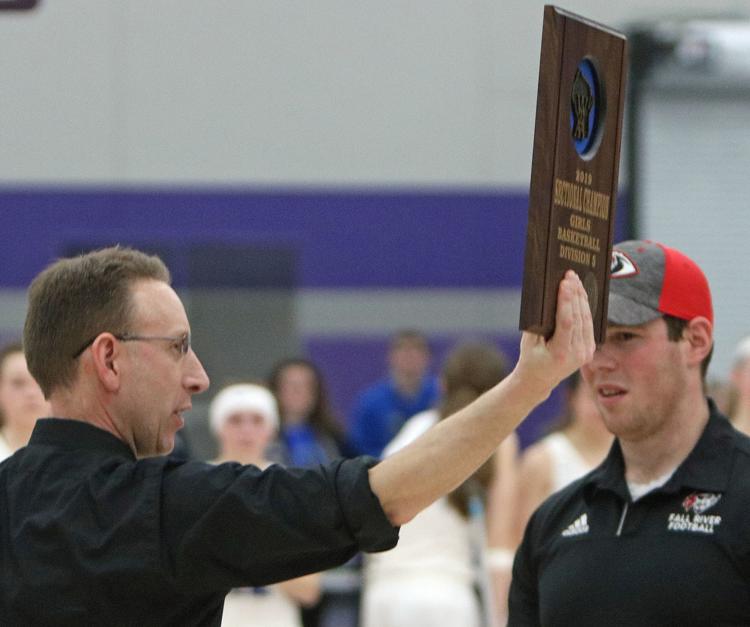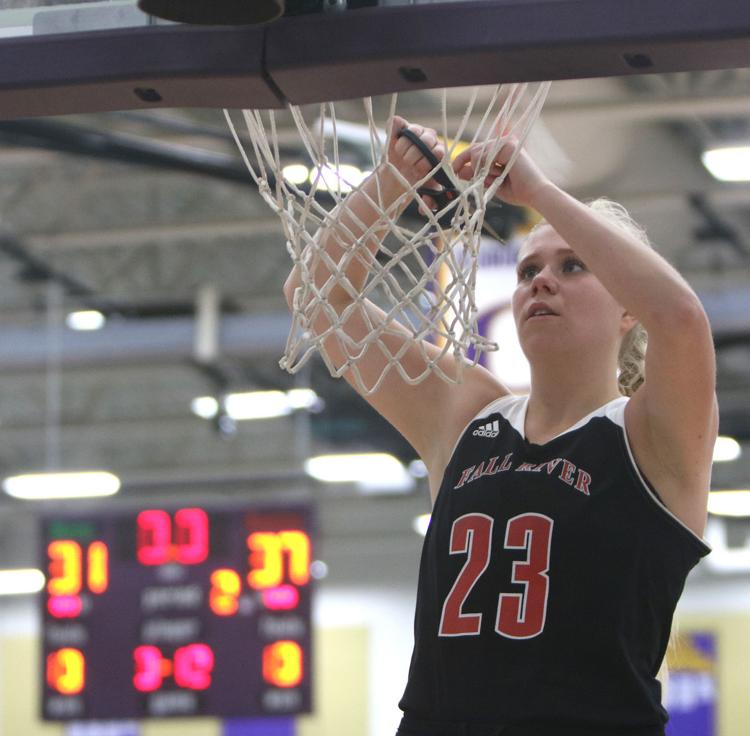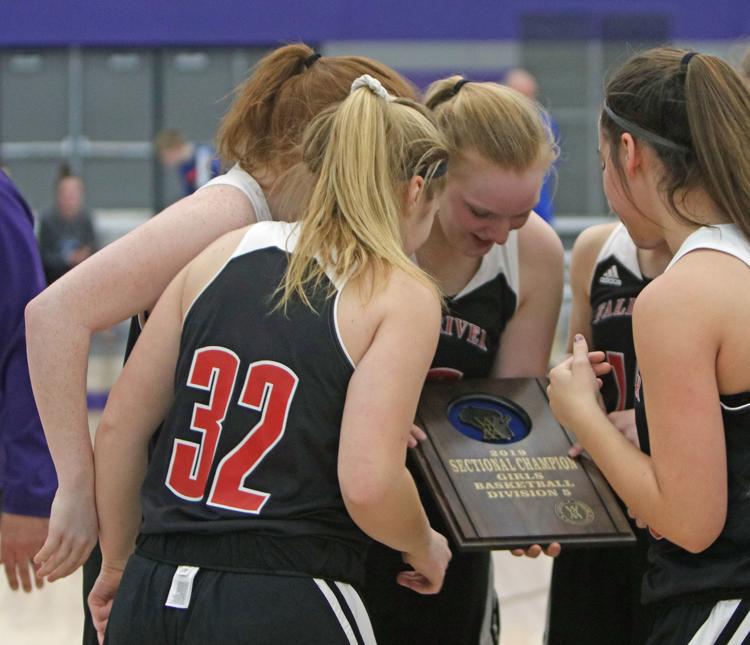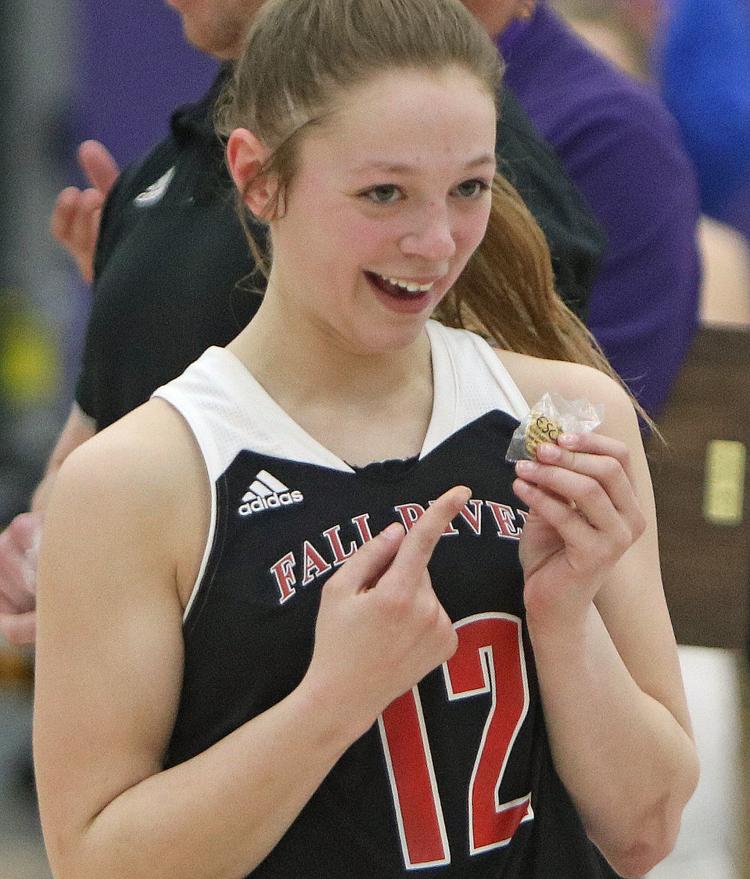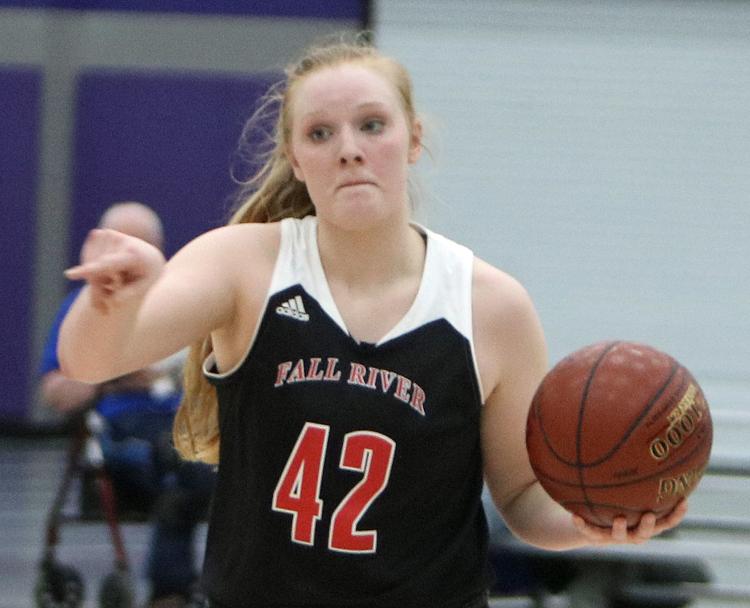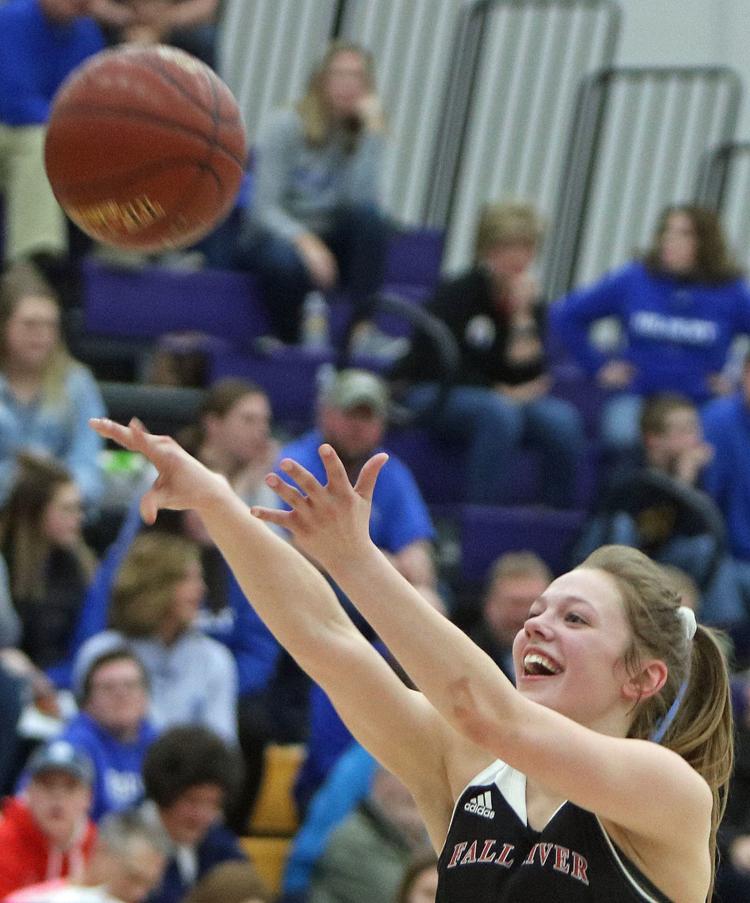 FALL RIVER 37, HILBERT 31</&hspag3>
FALL RIVER (37) — (fgm ftm-fta pts) Maddie Gregorio 0 2-5 2, Sam Leisemann 5 4-7 14, Lexi Rozinski 3 2-6 8, Karlee Van Gysel 3 6-10 13. Totals: 11 14-30 37.
HILBERT (31) — (fgm ftm-fta pts) Meghan Propson 1 0-0 2, Laney Halbach 4 1-3 10, Peyton Schaffer 0 1-4 1,Olivia Halbach 0 3-3 3, Makaylee Kuhn 6 1-1 14, Amber Hansen 0 1-3 1. Totals: 11 7-14 31.
3-pointers: FR 1 (Van Gysel 1), Hilb 1 (Laney Halbach 1). Total fouls: FR 17, Hilb 26. Fouled out: FR — None. Hilb — Propson, Alicia Schroeder, Jada Morrison.