MARKESAN — Tuesday felt like summer, Wednesday felt like fall and Thursday felt like winter.
That's October in Wisconsin.
But the temperatures in the mid-40s, wind chills in the mid-30s and all-around muddy conditions didn't bother Dodgeland seniors Jamie Huber and Meygan Benzing one bit.
In fact, the duo thrived, leading a pack of five Trojans who finished in the top 13 of the girls 5,000-meter race at the Trailways Conference championships Thursday at Markesan High School, more than good enough to give Dodgeland its second straight conference title by a wide margin (29-59) over runner-up Oshkosh Lourdes.
"I'll be honest, it was fun — challenging, but fun," said Huber, the individual champion with a time of 20 minutes, 38.70 seconds.
"Definitely the coldest (meet of the year)," added Benzing, the runner-up to Huber in 20:58.09. "I could actually breathe — usually the heat is (suffocating) and I can't breathe. The wind was a little constricting on the chest, but otherwise it was a lot of fun. It was good conditions."
The news only got better for both of them once they crossed the finish line, as they then got to turn around and watch freshman Miranda Firari (ninth in 22:43.41), junior Kaitlin Pickart (10th, 22:51.64) and junior Rachel Parbs (16th, 23:43.93) all come in close behind to erase any suspense as to who the team champion would be.
The group's dominance also gave them more to celebrate, with Huber and Benzing both receiving first team all-conference accolades as top-seven finishers, Firari and Pickart receiving second-team honors by virtue of finishing between eighth and 14th, and Parbs garnering honorable mention for finishing in the next tier of seven.
Not that Huber had any doubt how things would turn out, but being the leader of the pack meant she had very little idea things were going quite that good throughout the race.
"Sometimes when you go around a turn, you see a teammate, but otherwise you have no clue," she said. "I could see Meygan sometimes, or Kaitlin right in the beginning, but otherwise you're guessing — you're hoping for the best."
For her part, Benzing said finishing 20 seconds behind her good friend wasn't quite how she drew it up — but it also wasn't a complete surprise, either.
"I was kind of hoping to stay a little closer, but the mud and the wind — she's a stronger runner than me when it comes to wind," Benzing said. "She got a little farther away than I hoped, but it was still close — I was still good with what I finished at."
And now the defending WIAA Division 3 state champions can turn the page to next Saturday's sectional meet at Lake Country Lutheran High School in Hartland, where the Trojans will try to repeat as sectional champs just like they repeated as Trailways champs Thursday.
It's their destiny, Benzing said.
"Our whole lives, ever since we were little — from the point we started cross country — this was our whole goal, to be champions at everything," she said. "And anything that we do, it's together as a team. We're doing that now, and it's great that we're setting a championship (bar).
"Us girls are in really good shape; we're definitely ready to be back at state and hopefully (defend the) championship. All of us are strong and ready to push through — and to get it again."
The only other area girl to get all-conference recognition was Rio/Fall River senior Emily Reed, who took 15th in 23:31.81 and received honorable mention.
On the boys side, Randolph/Cambria-Friesland seniors Colt Wentland (fourth in 18:41.34) and Lucas Miller (fifth in 18:46.39) both made the first team.
But it was Horicon senior Will Woolf's sixth-place showing in 18:50.55 — and his teammates behind him all rising up to the challenge as well — that made the biggest mark among area teams.
Woolf's spot in the top seven was his best of the season, and senior Dawson Jollie (20th, 19:56.84), freshman Logan McDonald (33rd, 20:48.17), junior Christian Nehls (34th, 20:49.02) and sophomore Hunter Westimayer (42nd, 21:15.10) all had just enough in the tank to help Horicon finish third with 128 points — barely edging fourth-place Palmyra-Eagle (129) and fifth-place Pardeeville (133).
Wrapped in a blanket afterward, it was pointed out to Woolf that for how good he had just run, he certainly didn't look warm.
"No, not that much," he said. "My fingers are cold and my feet are kind of cold right now. (But) the wind wasn't that bad — I defeated the wind and just went for it."
The key? As is often the case for runners, it was mind over matter.
"It felt like it a little bit," Woolf said when asked if he tired out at all during the race. "But I just kept pushing and just told myself, 'I'm not quitting; I'm keeping myself going.' So I just kept going and didn't slow down."
And his and his teammates' resolve made for a very fun bus ride home.
"We thought we were a top four team in the conference if everybody ran well. We had that — we had what we needed to get to that point overall," Horicon coach Michael LeBouton said. "Definitely, Will getting into that (first team all-conference) range helped. And a couple of the others packed up where they haven't necessarily been able to pack up before. So we had some good finishes overall.
"It didn't stack up quite the way I thought it would, but the final result was what I was hoping for."
As for Jollie — who received all-conference honorable mention for his 20th-place effort — and the others, mind over matter also paid big dividends.
"I was just really impressed with their toughness," LeBouton said. "A couple of them came across the (finish) line with at least minor injuries from the slipping and sliding (on the wet course), but they came and ran as hard as they could. I was just really proud of them."
Rounding out area runners who made all-conference were Dodgeland sophomore Evan Finger (second team; eighth in 19:00.21) and senior Jacob Stuebe (second team; 14th in 19:39.41) and Markesan sophomore Alan Zacharias (honorable mention; 19th in 19:54.57).
Josie McDonald, Yadira Ortiz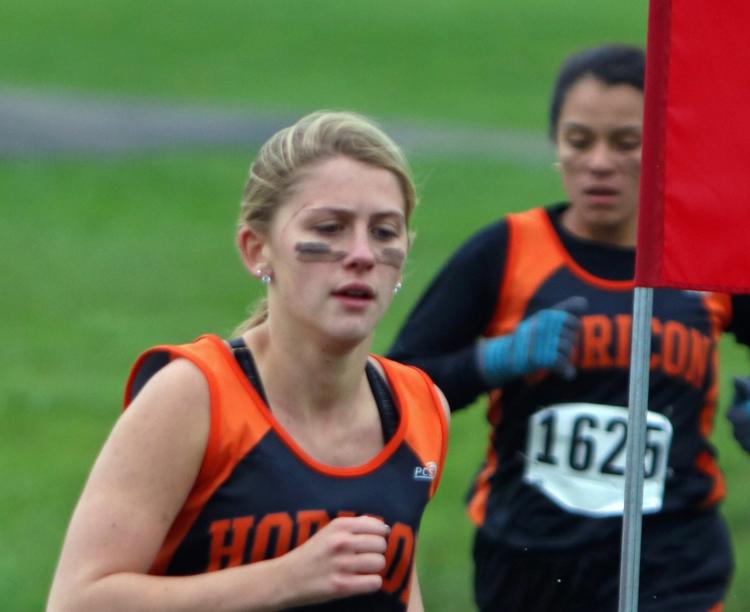 Jamie Huber, Meygan Benzing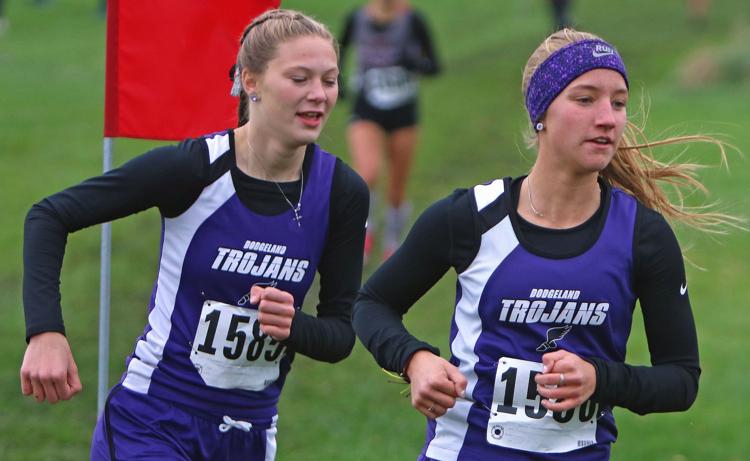 Kaitlin Pickart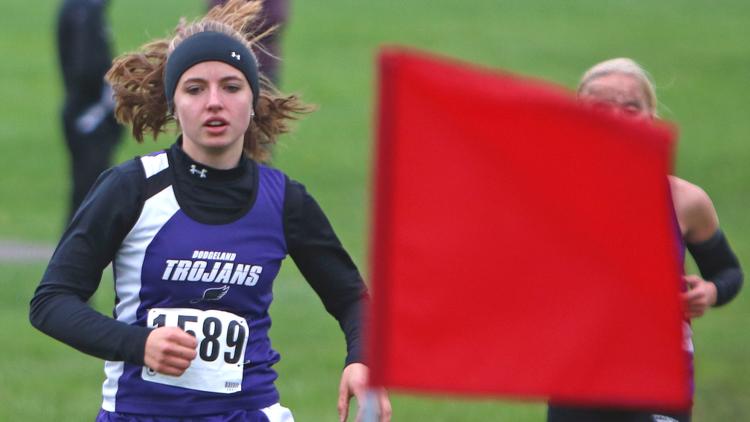 Jacob Stuebe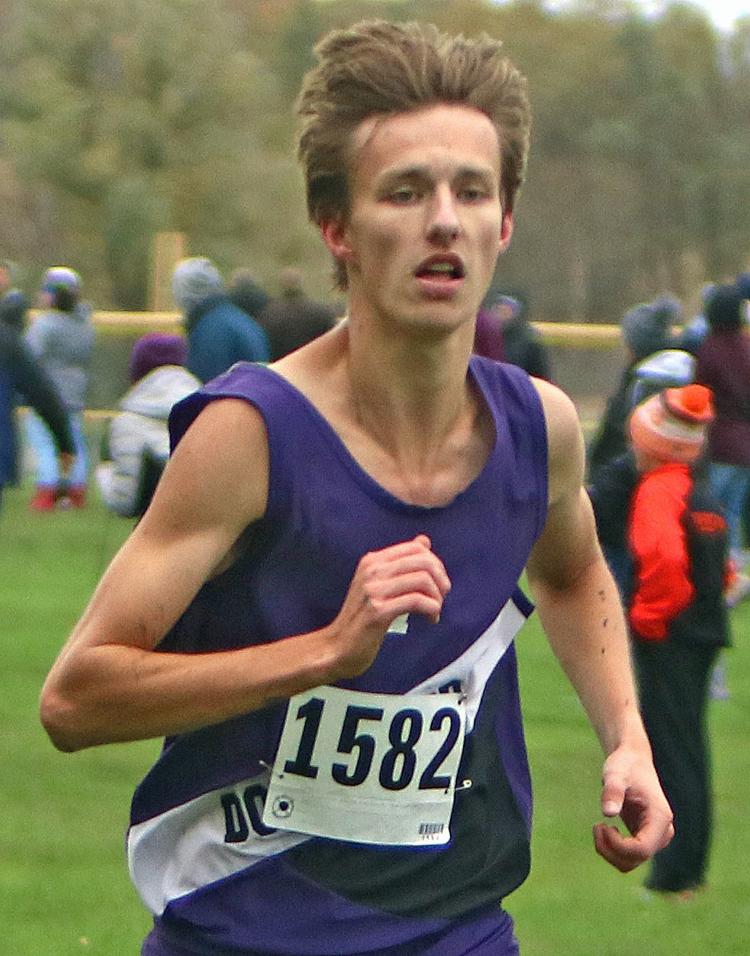 Dawson Jollie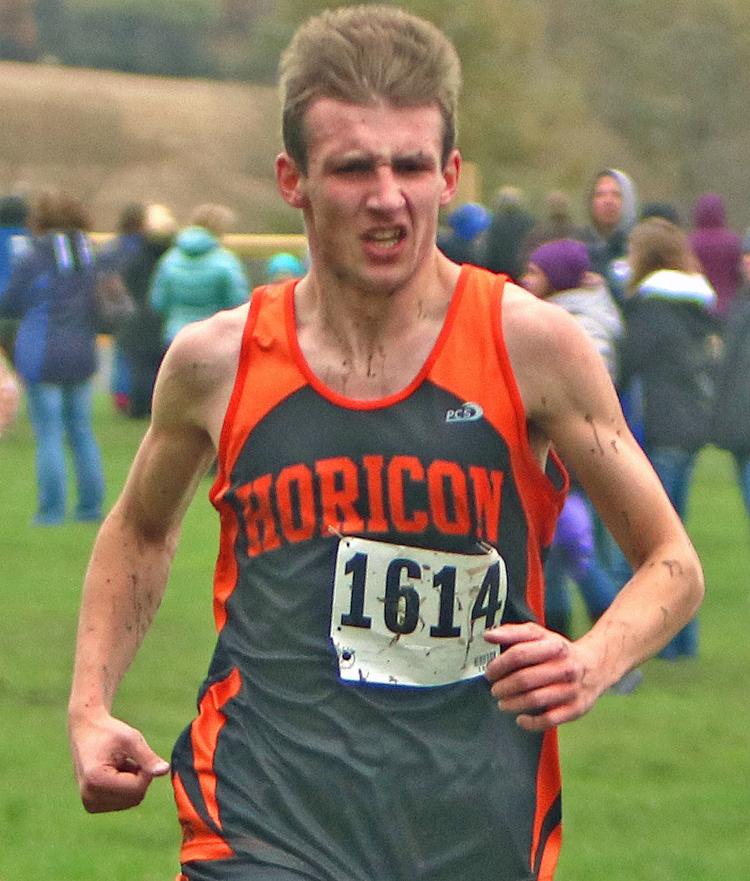 Will Woolf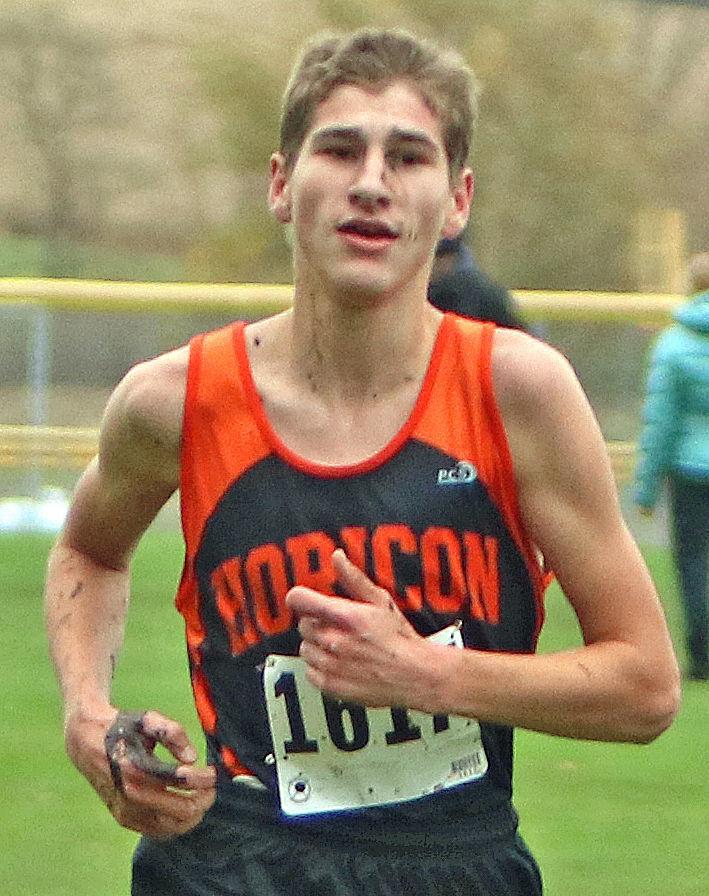 Michael Zamorano
Landon Leedle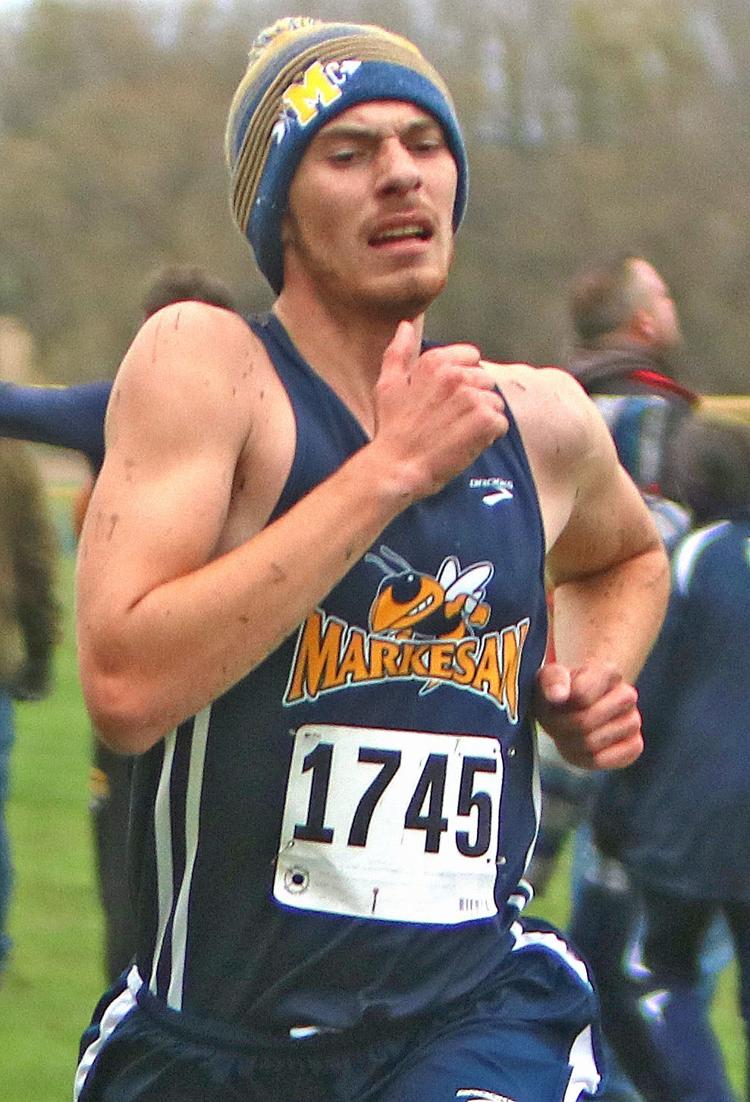 Alan Zacharias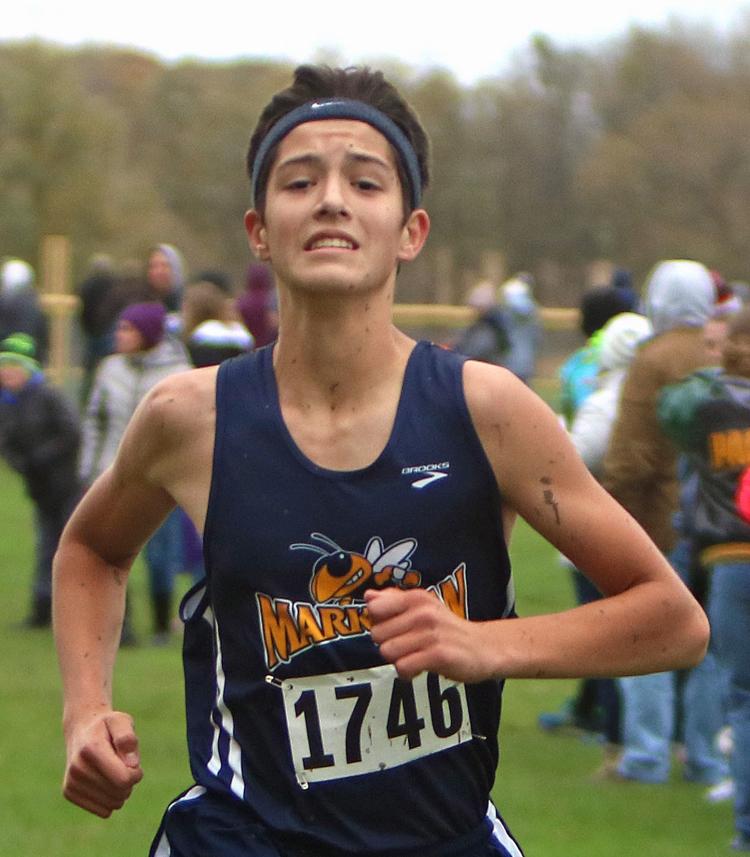 Peter Freye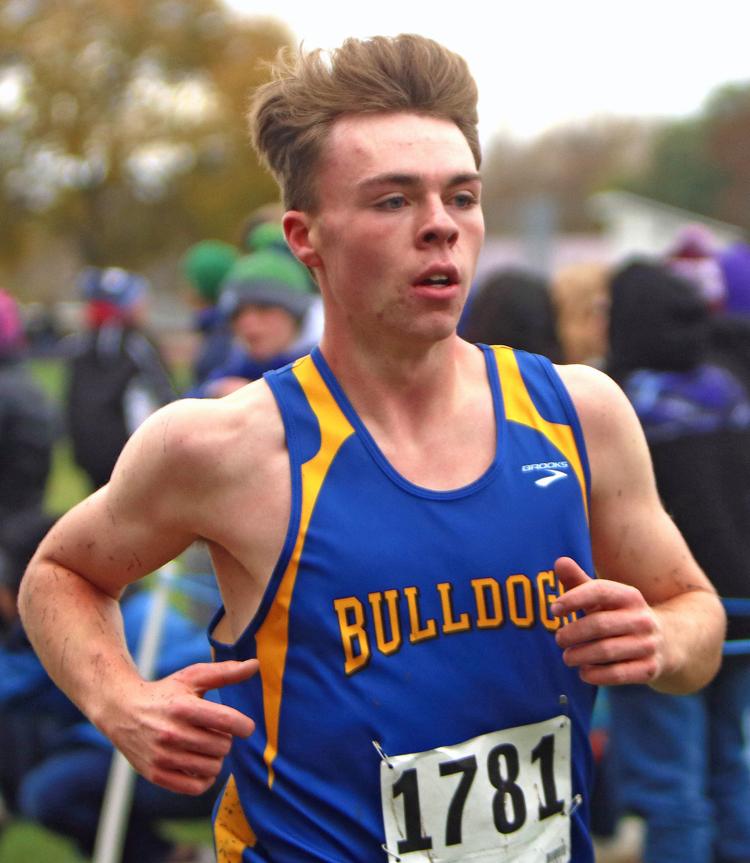 Spencer Smith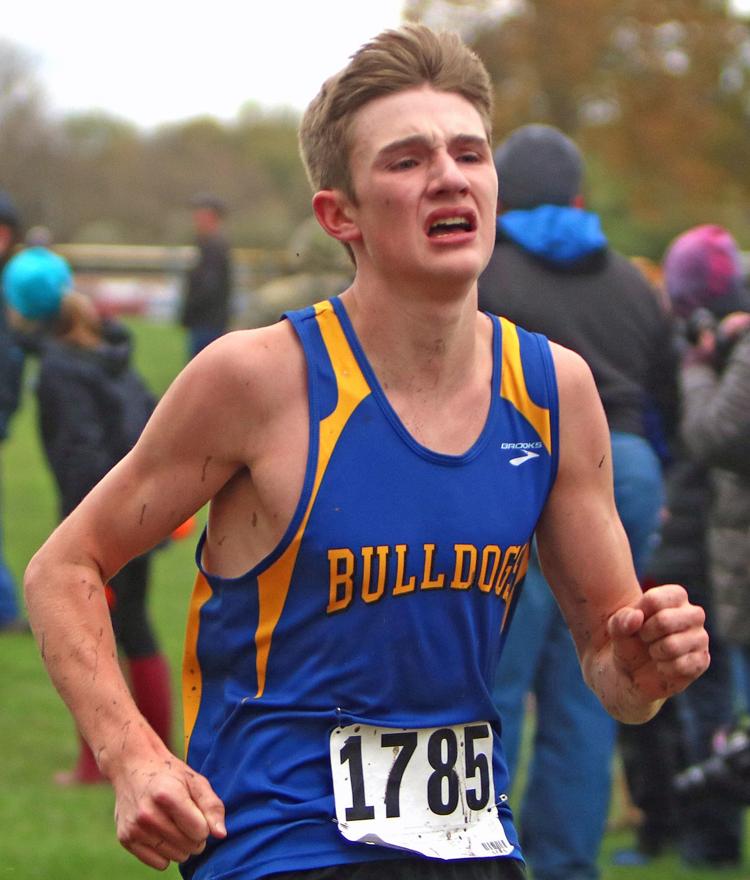 Lucas Miller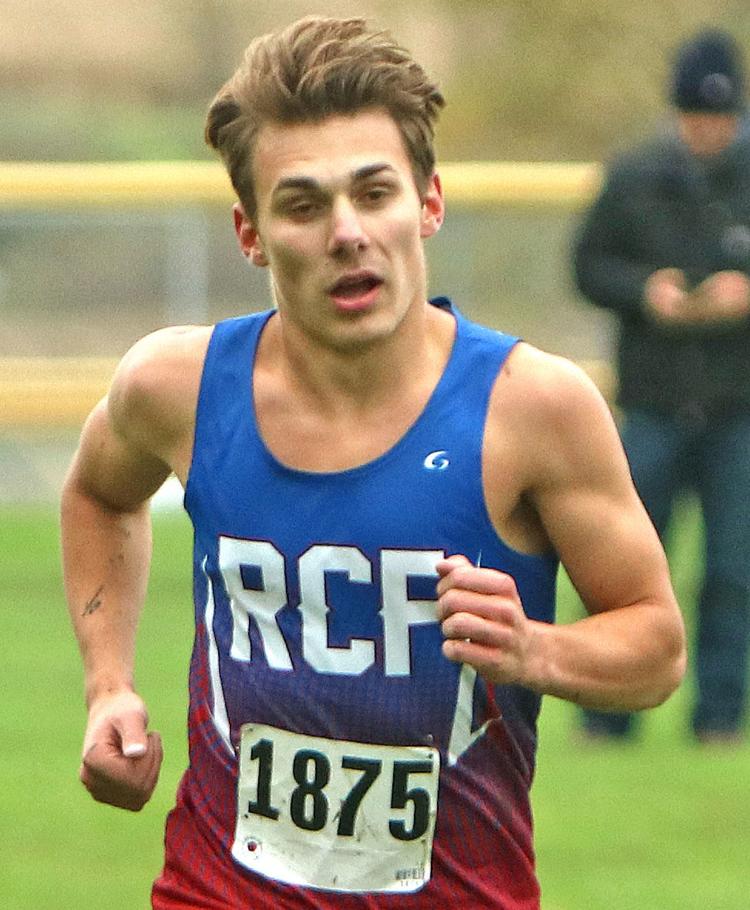 Kolin Rank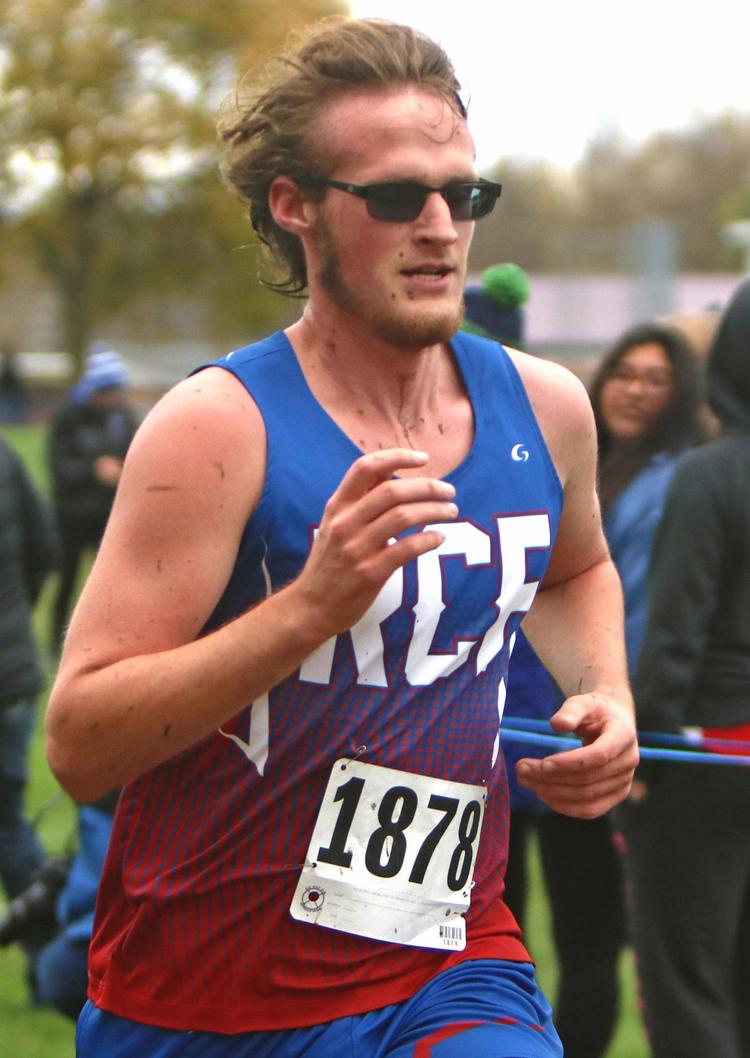 Colt Wentland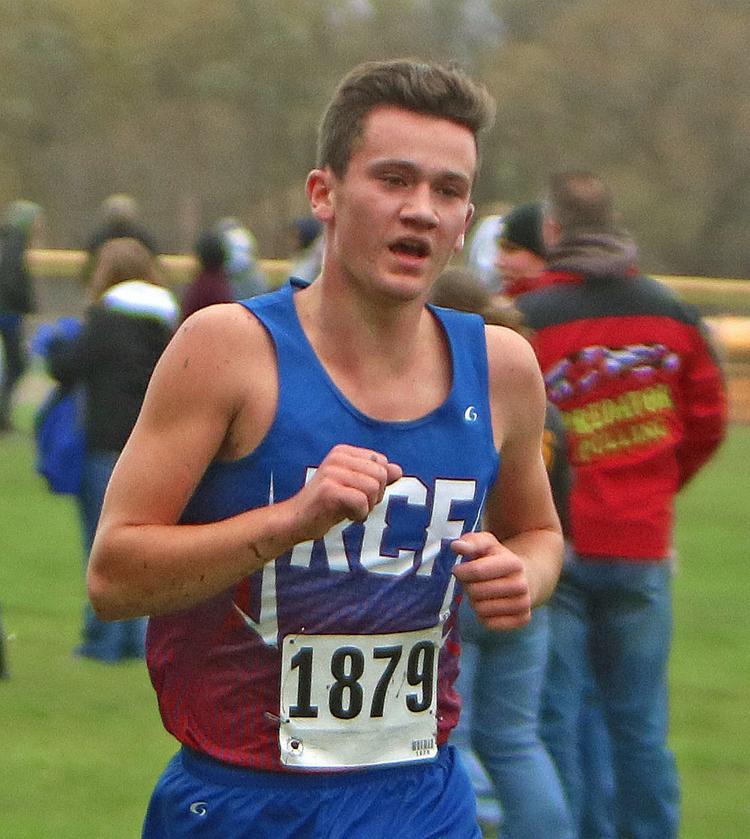 Spencer Braatz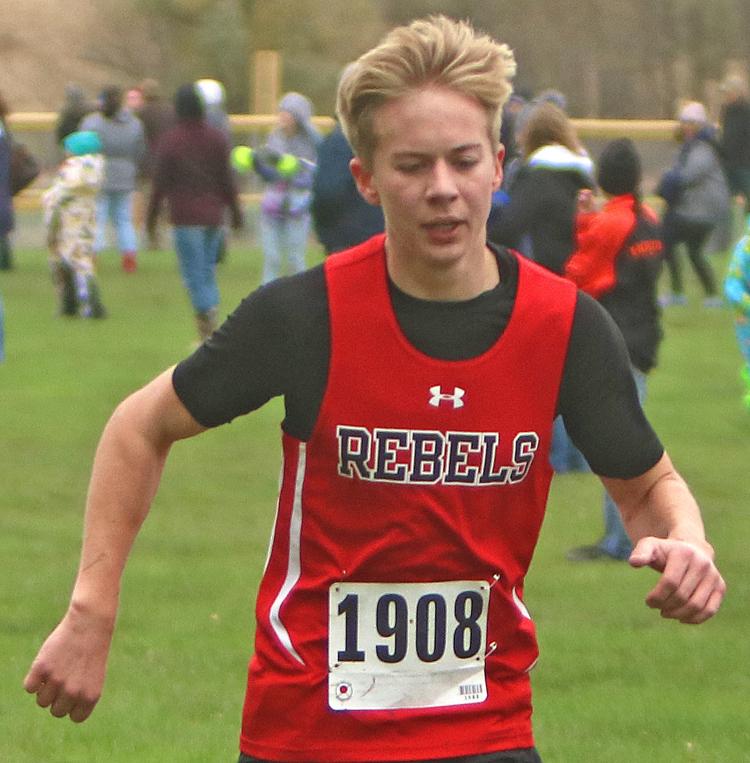 Kristan Larson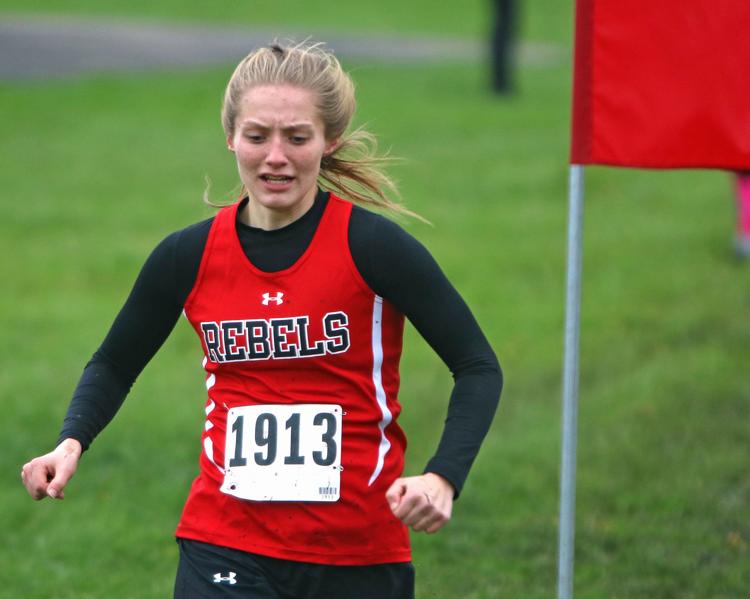 Claudia Loppnow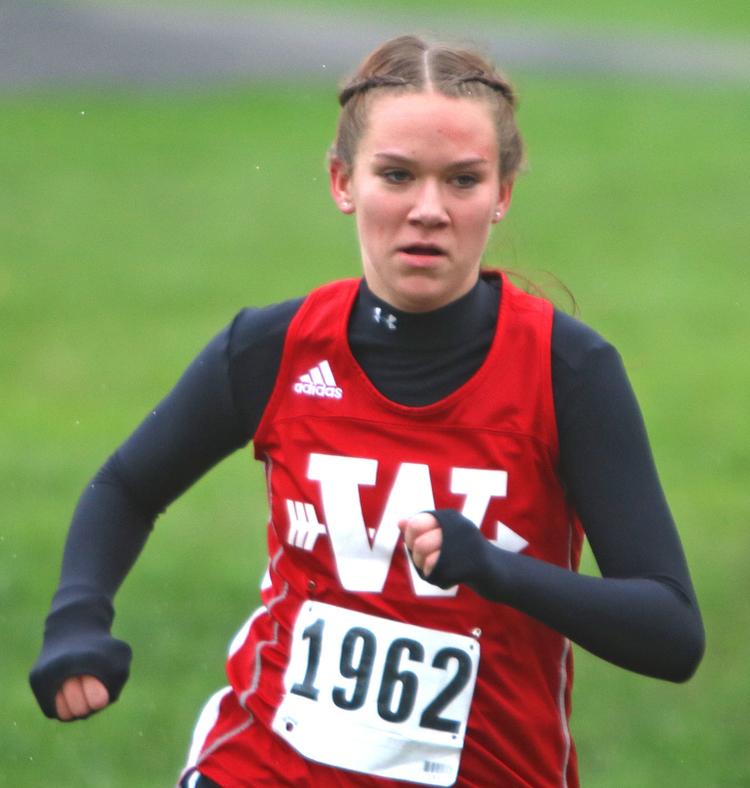 Jonathn White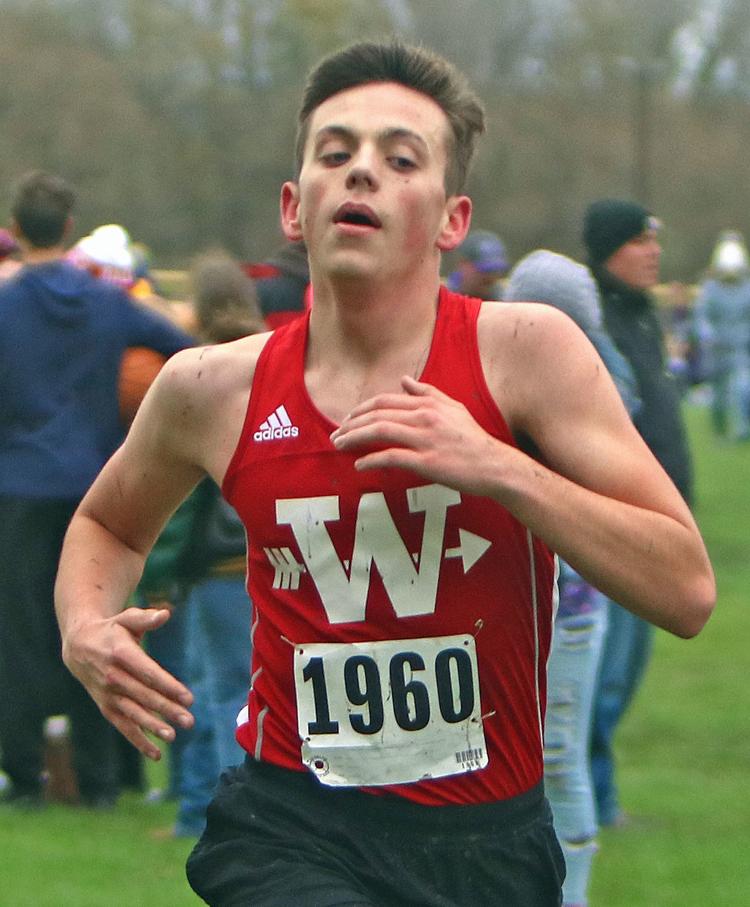 Rachel Parbs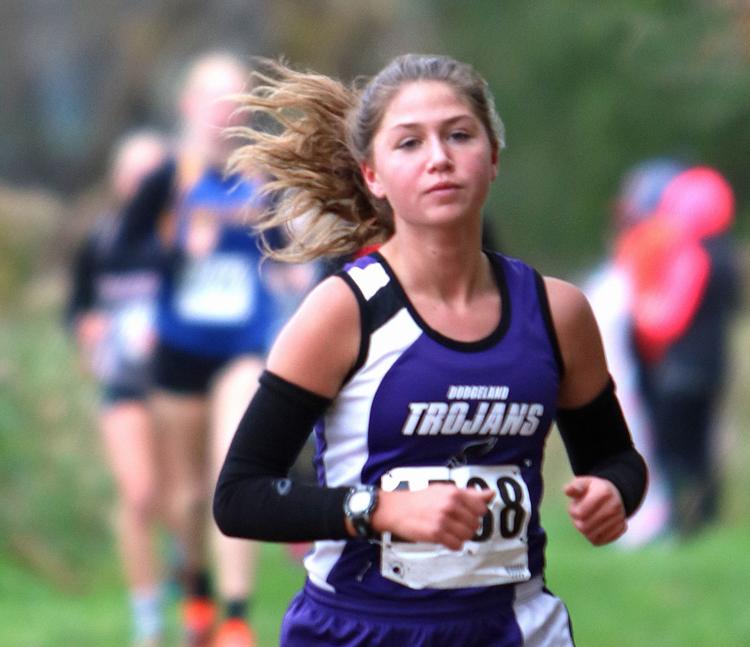 Jozelyn Burk
Sarah Hagenow, Kylee Schraufnagel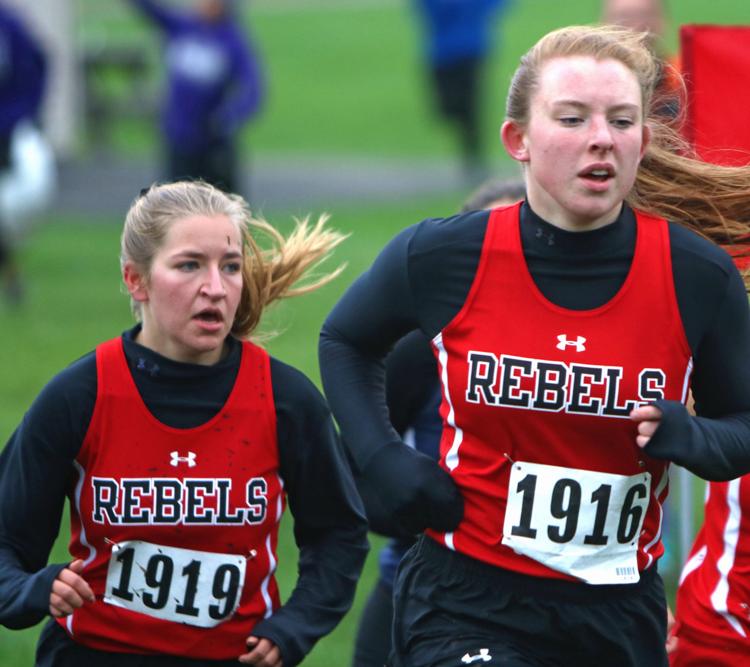 Aaleya Seifert-Doll