HORICON — Evan Finger was running with a lot on his mind Thursday evening at River Bend Park, one foot in front of the other, stride by stride, toward the finish line.
And when he did, the senior on Dodgeland's prep boys cross country team reacted in a way that represented a lot more than just his victory in the boys 5,000-meter race at the annual Dodge County Invite.
He flexed his right bicep. Not for long — a second or two at the most. But long enough that anyone who saw it, and who's familiar with what Finger and his family are currently going through, knew had some emotion packed in it.
Finger's sister Ava, a freshman at Dodgeland, is currently a patient at Shirley Ryan Rehabilitation Center in Chicago for extensive rehab after breaking her back in a mountain biking accident on Aug. 20 during a family vacation in Wyoming.
"I thought of her that last half-mile and I wanted to push harder for her, and then right at the end, obviously, the flex," Finger said. "Because of COVID we're not allowed into the hospital at all, so the one time that I got to take a picture with her since the accident, with our family, she flexed in the picture.
"So I'm going to do that every race that I think that I'm winning."
He could only guess that he won — thus what he means by that last comment — based on his time (17 minutes, 28 seconds), because even though he did actually cross the finish line first, each of the five teams competing at the invite ran in separate waves. That meant Finger, whose Dodgeland team made up the first wave, had to wait and see all of the other times before knowing for certain that he was the medalist.
It also meant that he had to change his approach to the race a little bit.
"You had to run scared," he said. "It's like running in lane 8 in track — you had to keep pushing and telling yourself that you weren't in the lead the entire race. You had to play the mental game a little more than usual."
And because of the pandemic and the uncertainty hovering over the season — Will it finish? Will there be a state meet if it does finish? — Finger's approach to the year as a whole has changed a bit this fall compared with last fall, when he ended up as the 40th overall finisher at the WIAA Division 3 state meet.
He's not so much focused on tailoring his training to be at his peak two months from now — instead, he's living in the moment.
"You have to have the mentality that you don't know if you're running the next race, so every race has to be run like it's your last and you have to run it all out," he said. "So my goal is to win every single race that I'm in, because I don't know if that's going to be my last race of the season."
Finger was followed across the finish line by teammate Logan Pickart, whose time of 19:10 was good enough for runner-up honors, five seconds better than third-place finisher Austin Zamorano from Horicon.
Dodgeland's Zakaree Reinwald took sixth (19:55) and James Browning took 11th (21:25), but because the Trojans didn't have a fifth runner, their score was incomplete and Horicon took the team championship with 33 points — eight clear of runner-up Lomira.
Horicon's Logan McDonald took eighth overall and scored five team points (20:24), Jack Marvin took ninth and scored six team points (20:51), Alec Jarmain took 13th and scored eight team points (21:44) and Mason Holl took 18th and scored 13 team points (22:25) to follow Zamorano, rounding out the Marshmen's first-place showing.
The best finisher for Mayville, which also had an incomplete line-up, was Nate Ritterbusch, who took 10th (21:22).
On the girls side, Dodgeland swept the top three spots and placed all five runners in the top 12, finishing with 26 points to take the title by 13 points over runner-up Lomira.
Mayville was led by Emma Karnitz's 11th-place finish (26:11) and took fourth with 95 points, while Horicon was paced by Annette Barzano and Sofie Wolff (14th and 15th in 28:08 and 28:10) but didn't have a full line-up.
Leading the way for Dodgeland was freshman Ava Raasch, who — like Finger on the boys side — claimed medalist honors by a wide margin, finishing the 5,000-meter course in 21:11.64 to easily outpace teammate Brielle Blome's runner-up time of 22:53.17.
Also like Finger, Raasch didn't officially know that she had won until well after crossing the finish line.
"No," she said. "I do now.
"I was guessing, but not for sure."
Dodgeland's Miranda Firari took third (23:12.42) while Syvana Benzing was eighth (25:06) and Sandra Osorio was 12th (26:16).
Places and times aside, everyone was just happy to be competing. No more talking about if they would be able to compete, or how they would be able to compete if the pandemic didn't force their hand.
"It was nice," Raasch said, "to finally run again in a meet."
Clean sweep for Beaver Dam
Gavin Czarnecki opened his season in dominant fashion, as the Golden Beavers' senior won a three-team meet at Baraboo High School by almost 1½ minutes, taking first place with a time of 17 minutes, 14 seconds to easily outpace runner-up Levi Glassbrenner of Boscobel (18:41).
Czarnecki is coming off a 15th-place showing at the WIAA Division 1 state meet last fall.
The Golden Beavers also laid claim to the girls medalist on Thursday, as Kylie Hackbarth crossed the finish line first with a time of 21:37. She edged out teammate and runner-up Hannah Hallman by 27 seconds.
As a matter of fact, Beaver Dam also had the third- and fourth-place finishers in Angelique Vega (22:41) and Riley Czarnecki (22:48).
Annette Barzano, Sofie Wolff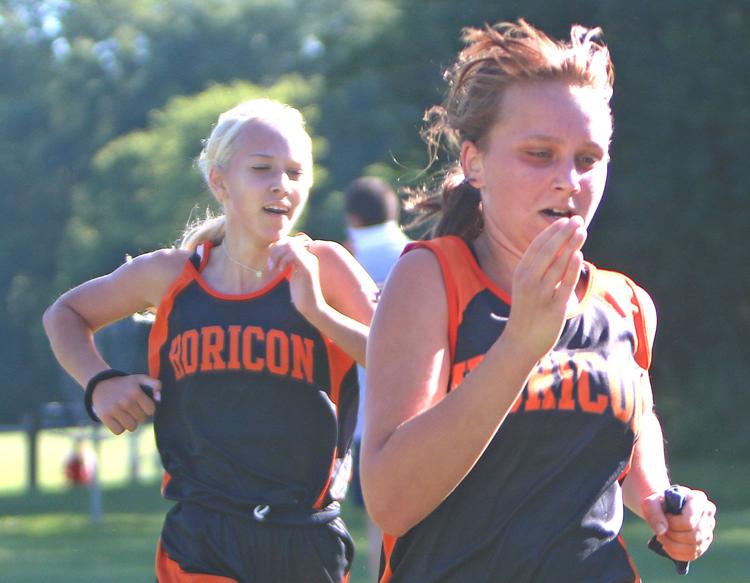 Logan McDonald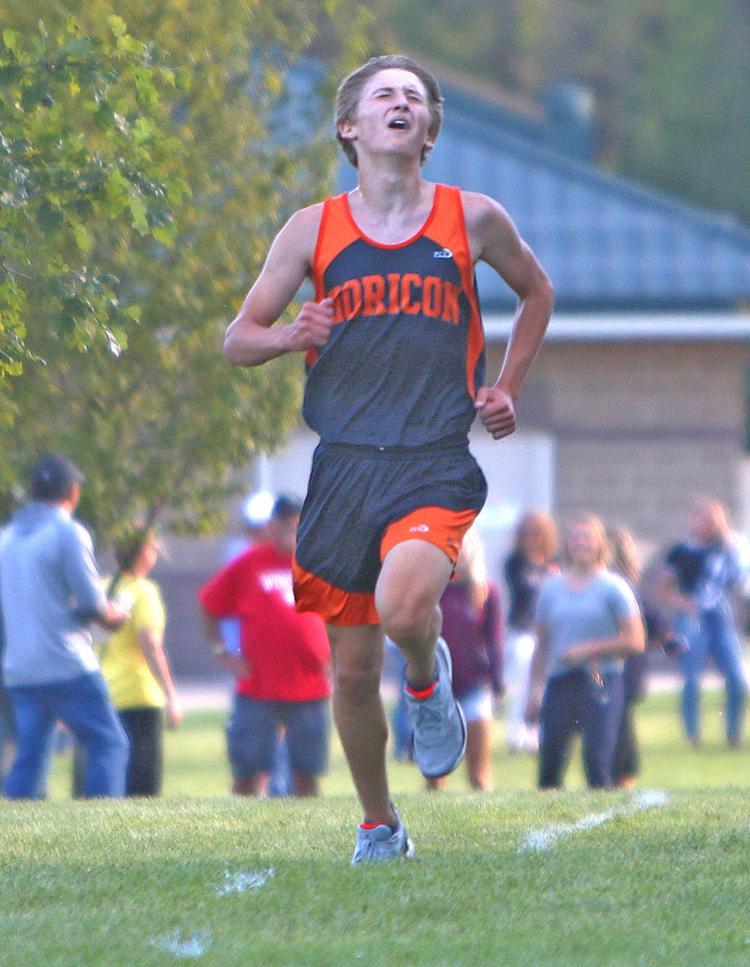 Logan Pickart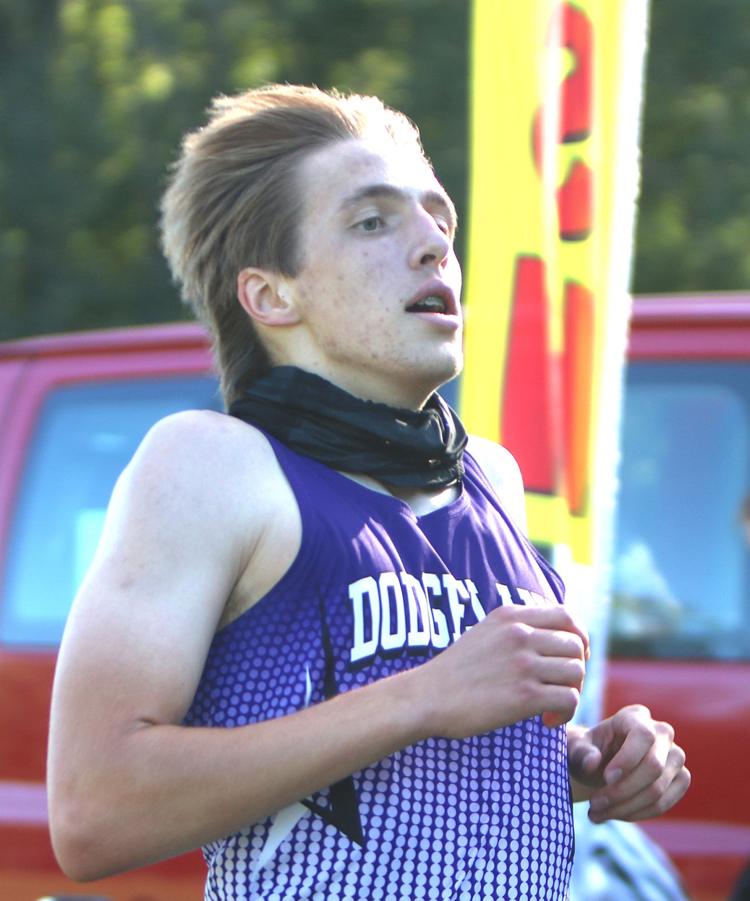 Nate Ritterbusch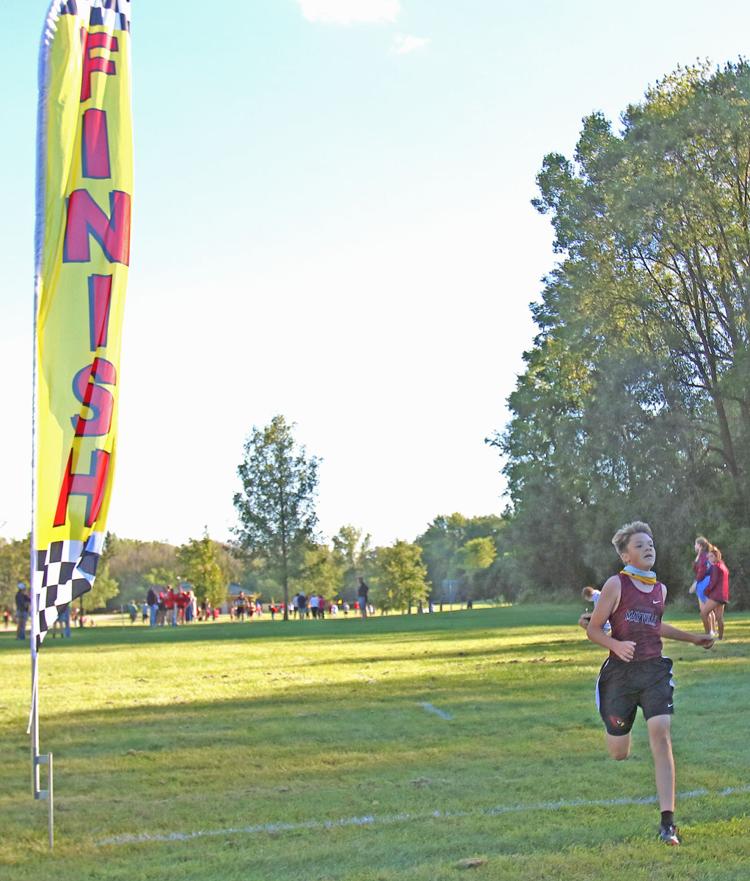 Evan Finger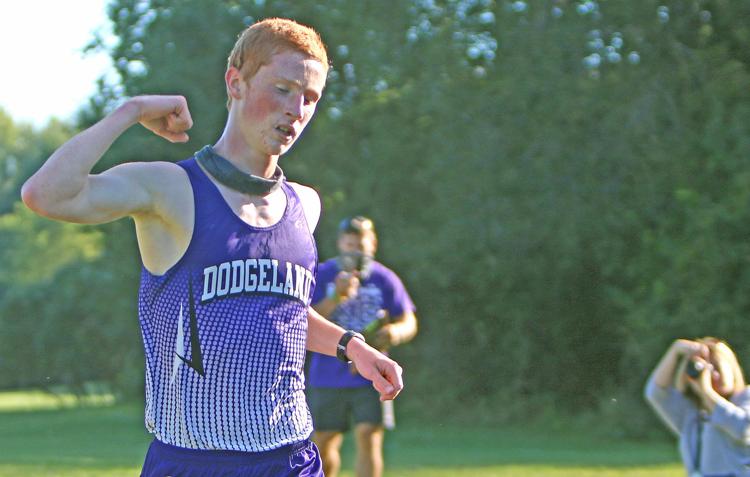 Warrick Gochenaur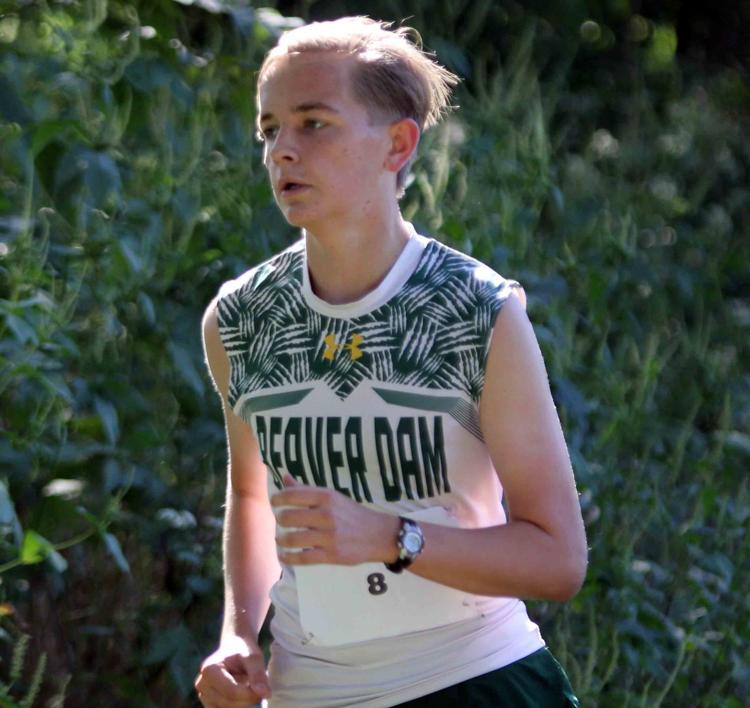 Beaver Dam girls cross country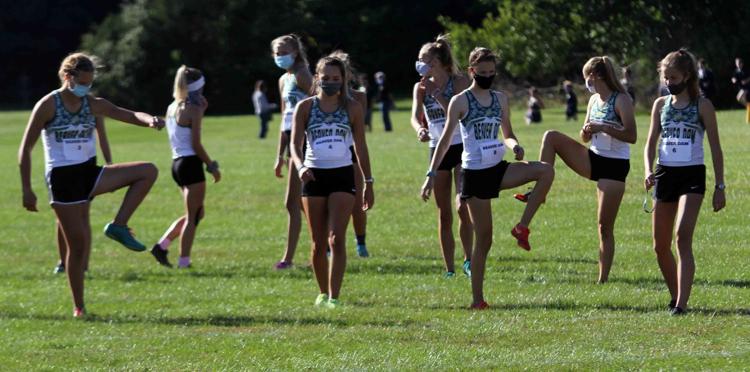 Beaver Dam girls cross country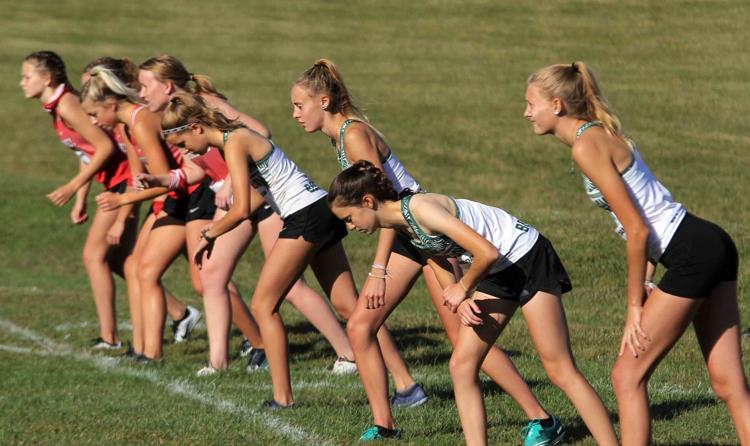 Peter Kremsreiter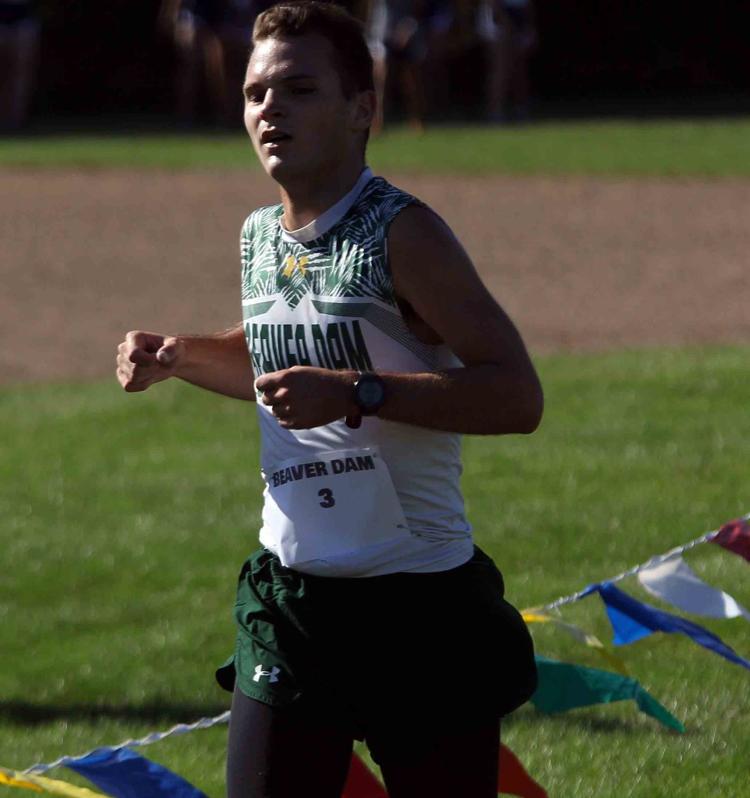 Emily Gutknecht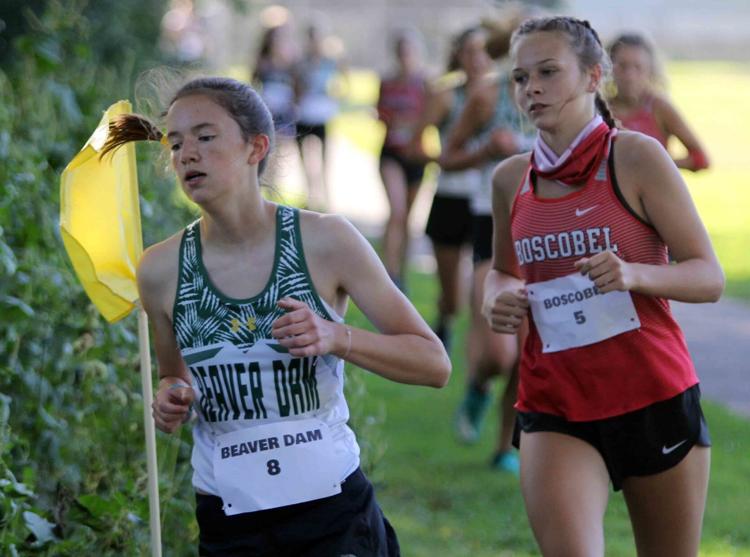 Gavin Czarnecki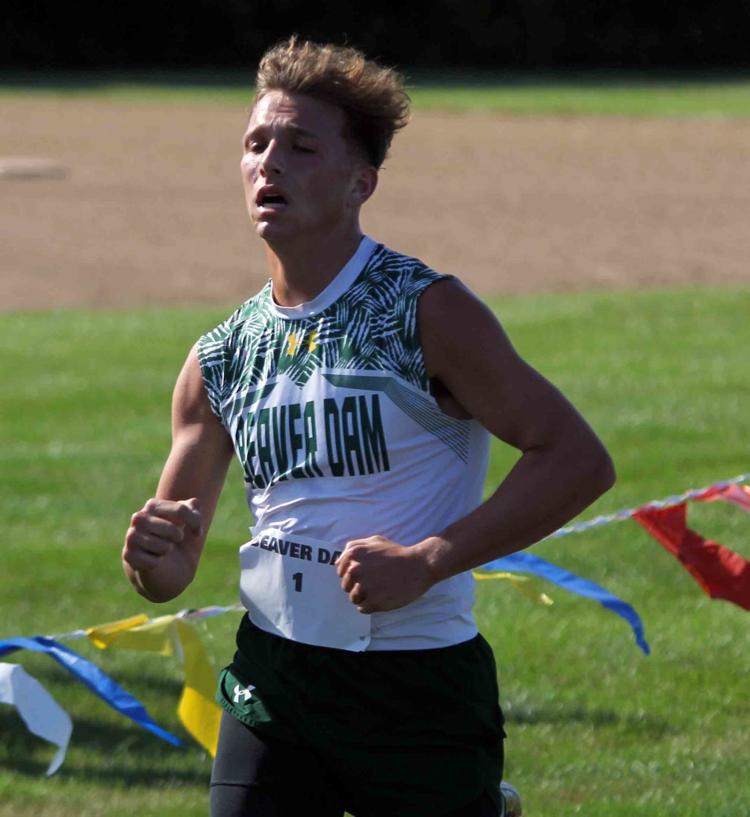 Corey Gundert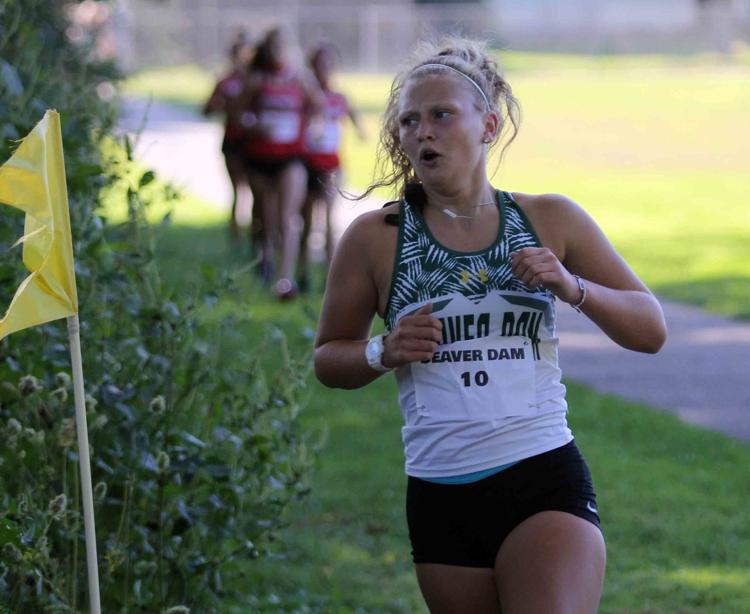 Emma Bingen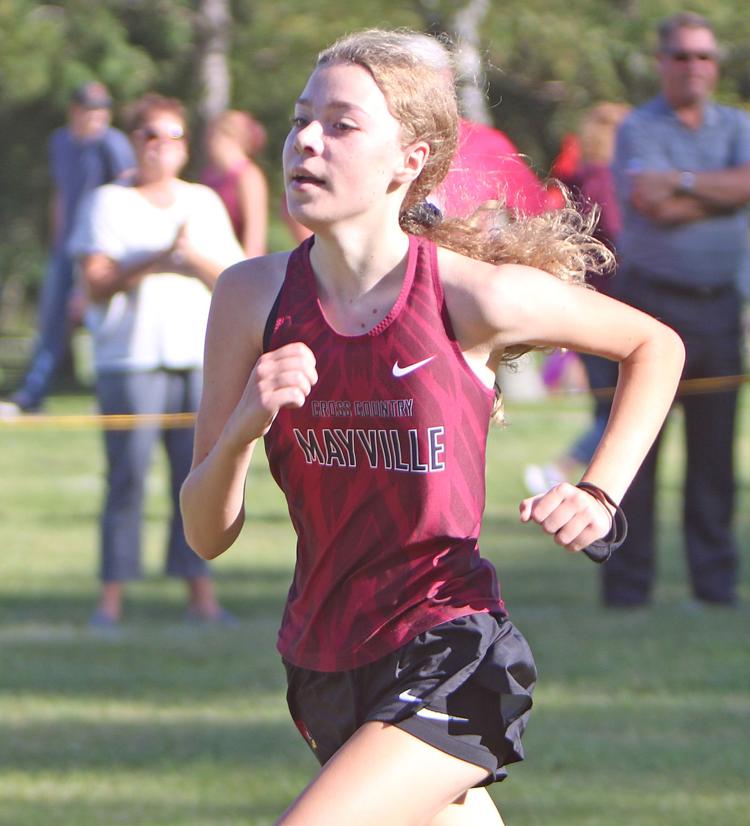 Brielle Blome
Miranda Firari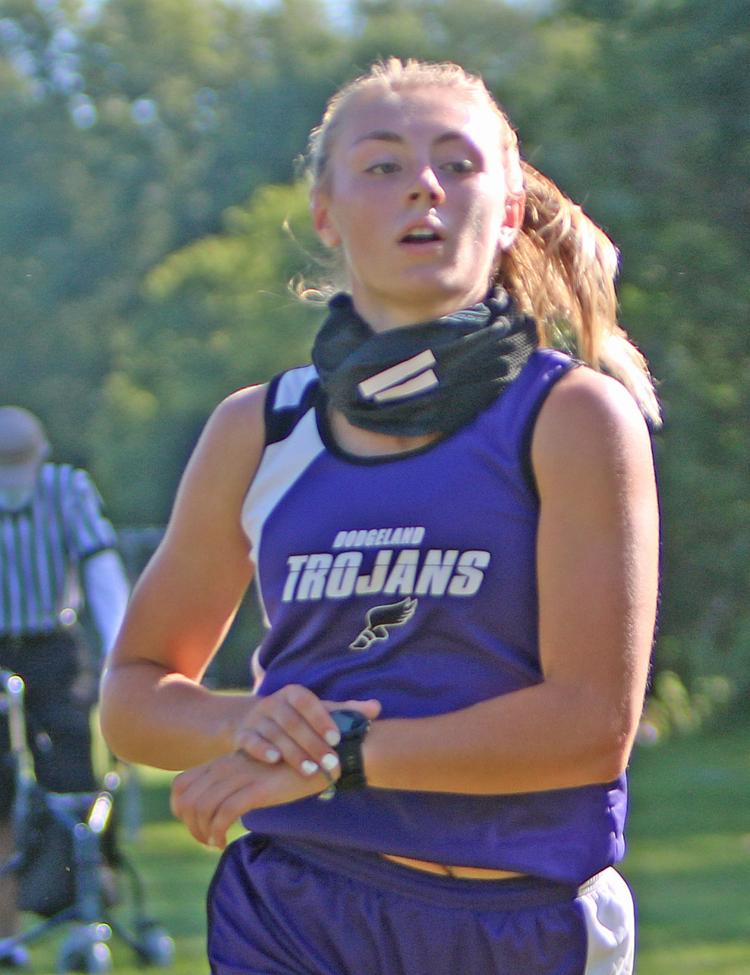 Kelly O'Neill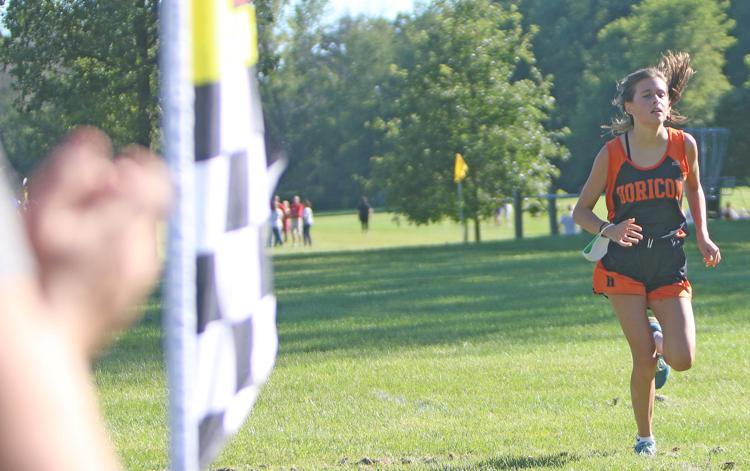 Ava Raasch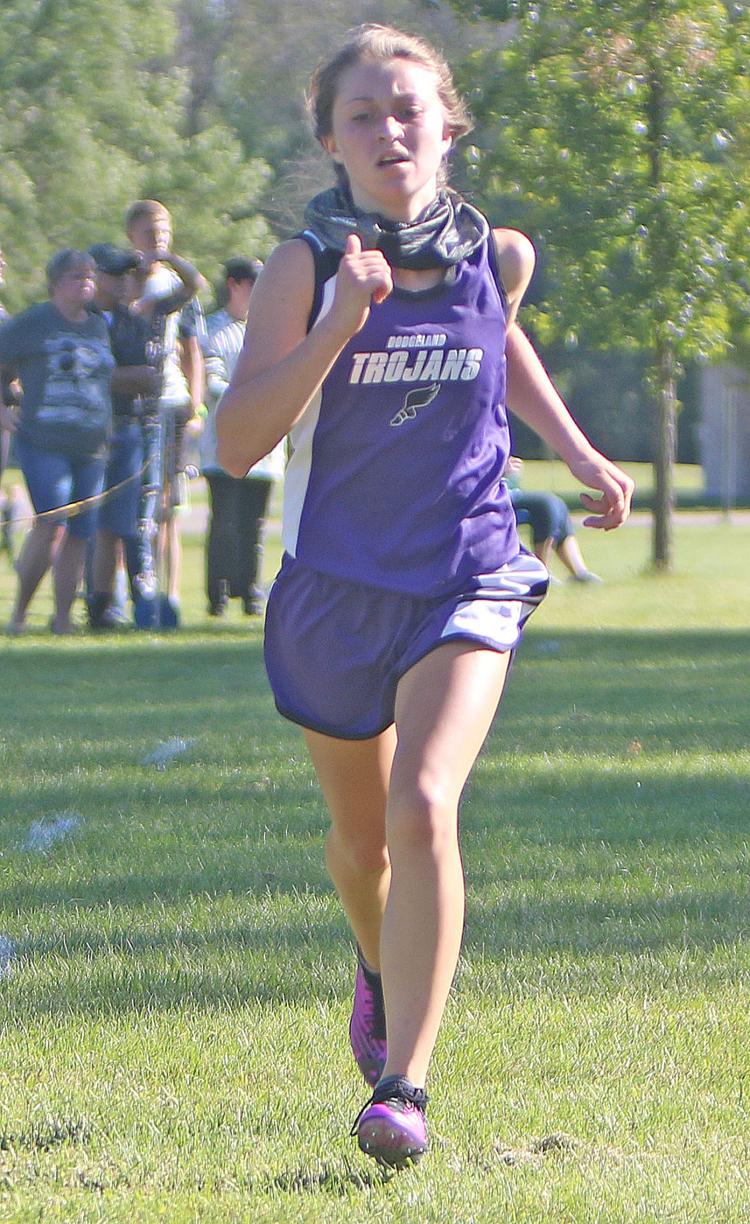 Zakaree Reinwald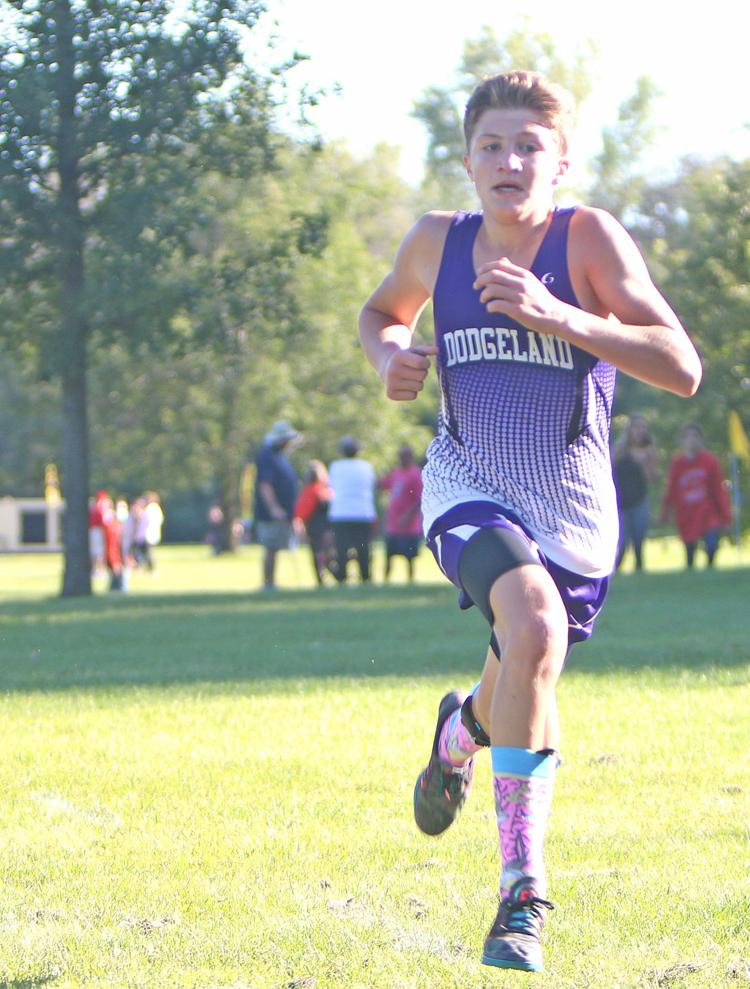 Austin Zamorano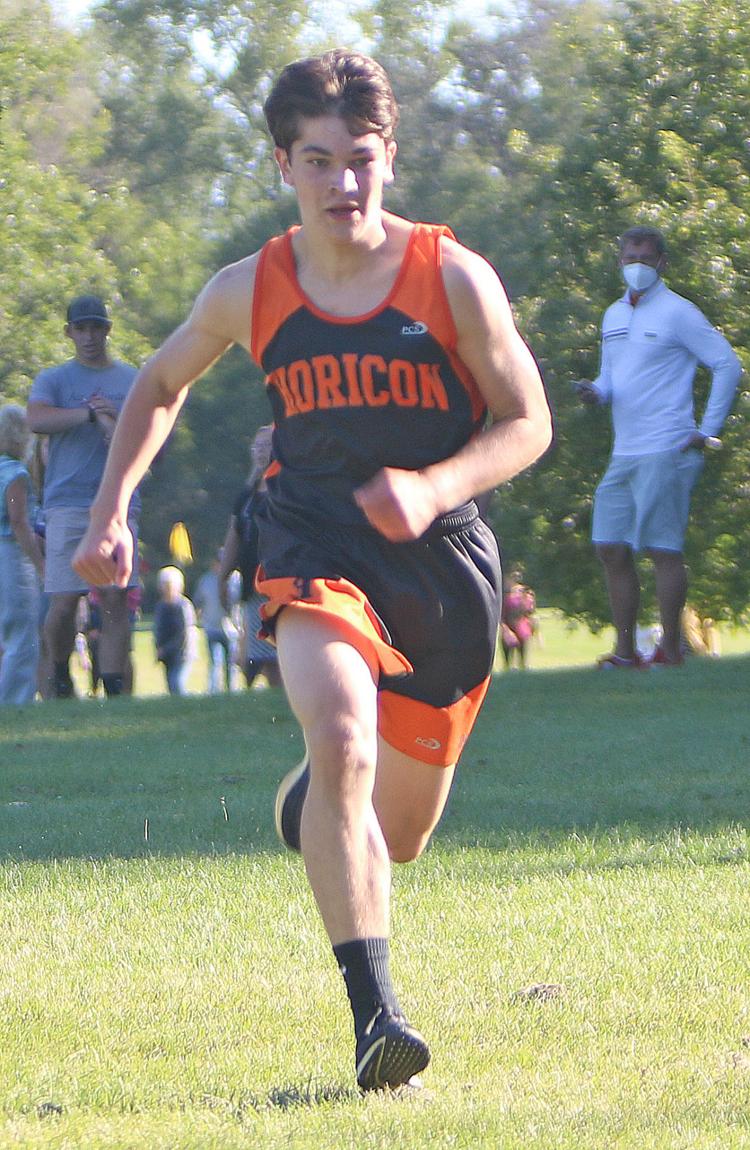 Leah Burchardt and Natasha Hess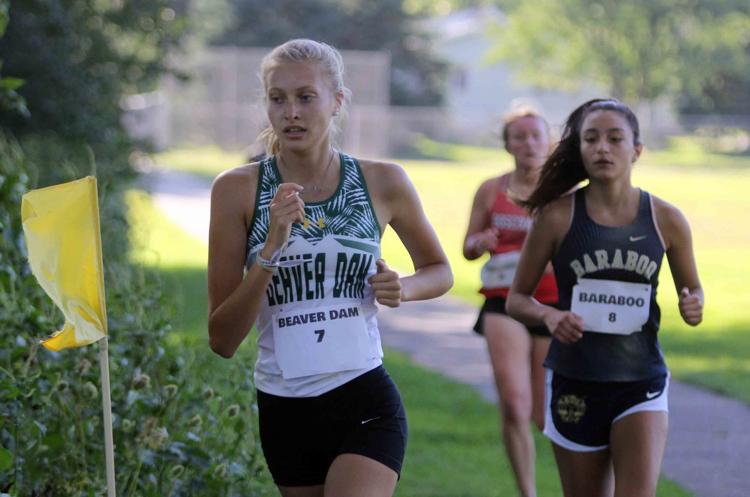 Team scores: 1, Horicon, 33. 2, Lomira, 41. 3, Waterloo, 46. Dodgeland incomplete; Mayville incomplete.
Top five individuals: 1, Evan Finger, Dodgeland, 17:28. 2, Logan Pickart, Dodgeland, 19:10. 3, Austin Zamorano, Horicon, 19:15. 4, Jonathan Aguero, Waterloo, 19:33. 5, Jimmy Helm, Lomra, 19:40.
(Overall finish listed, not team points) Horicon: 3, Austin Zamorano, 19:33. 8, Logan McDonald, 20:24. 9, Jack Marvin, 20:51. 13, Alec Jarmain, 21:44. 18, Mason Holl, 22:25. Dodgeland: 1, Evan Finger, 17:28. 2, Logan Pickart, 19:20. 6, Zakaree Reinwald, 19:55. 11, James Browning, 21:25. Mayville: 10, Nate Ritterbusch, 21:22. 23, Luke Neumeyer, 23:29. 28, Isaac Plasil, 29:44.
Team scores: 1, Dodgeland, 26. 2, Lomira, 39. 3, Waterloo, 93. 4, Mayville, 95. Horicon incomplete.
Top five individuals: 1, Ava Raasch, Dodgeland, 21:12. 2, Brielle Blome, Dodgeland, 22:54. 3, Miranda Firari, Dodgeland, 23:13. 4, Sasha Doyle, Lomira, 23:19. 5, Madelyn King, Lomira, 24:03.
(Overall finish listed, not team points) Dodgeland: 1, Ava Raasch, 21:12. 2, Brielle Blome, 22:54. 3, Miranda Firari, 23:13. 8, Syvana Benzing, 25:06. 12, Sandra Osorio, 26:16. Mayville: 11, Emma Karnitz, 26:11. 20, Emma Bingen, 28:46. 21, Belle Wojahn, 28:51. 25, Hailey Heaton, 33:17. 26, Avi Siegel, 33:49. Horicon: 14, Annette Barzano, 28:08. 15, Sofie Wolff, 28:10. 22, Kelly O'Neill, 29:10. 24, Keira Rangel, 32:06.
Follow Dan on Twitter @Danny_Larson_8 or contact him at 920-356-6753.
Concerned about COVID-19?
Sign up now to get the most recent coronavirus headlines and other important local and national news sent to your email inbox daily.