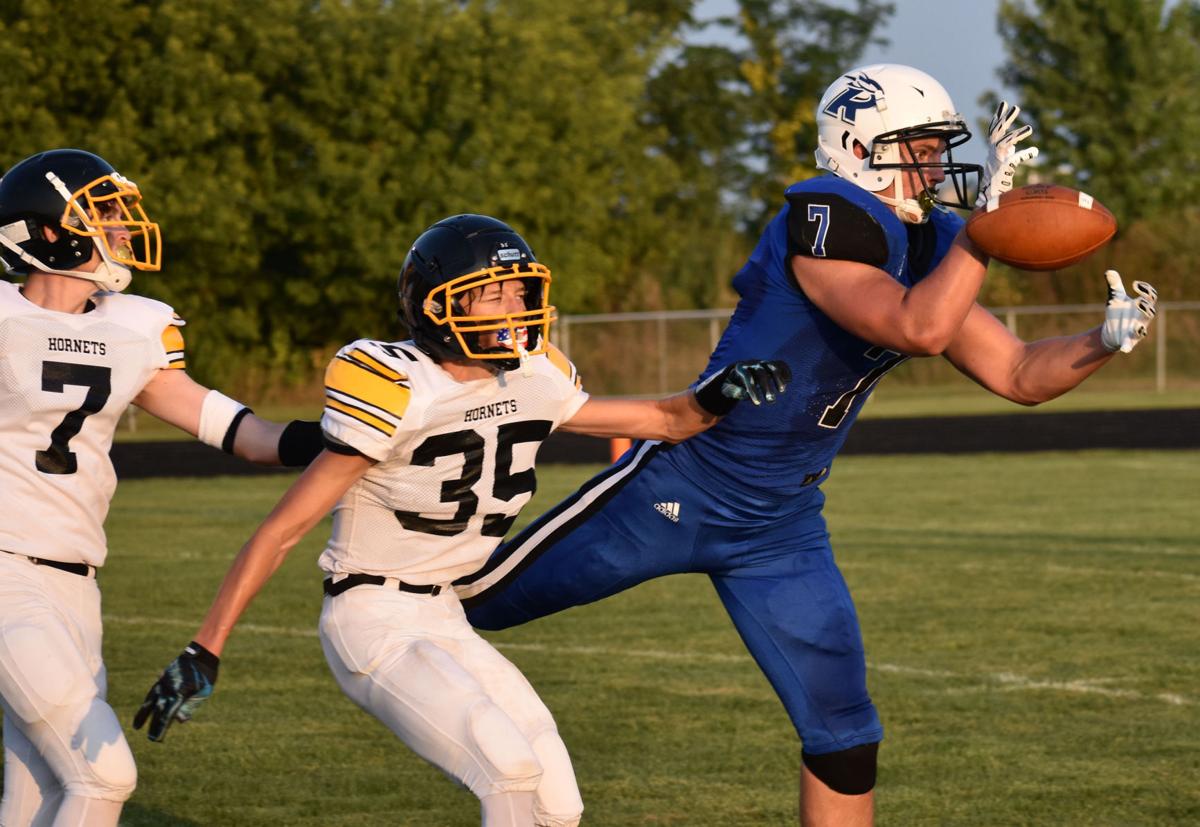 Conference races are a couple weeks away from ramping up, as are playoff pushes.
But entering Week 4 of the nine-week regular season of high school football in Wisconsin, things are certainly beginning to take shape.
Friday (and, now, Saturday) offer plenty of storylines. The following is a look at what to watch for this weekend.
Rivalry renewed
For years, Beaver Dam and Watertown both chased the same goal — to win the Little Ten Conference title.
But that changed after the 2016 season when the Little Ten dissolved and the two sides, separated by 20 miles along Highway 26, went in different directions — the Golden Beavers to the Badger North and the Goslings to the Badger South.
They did still play each other in 2017 and 2018 (both games won by the Goslings, 38-15 and 20-7) but didn't face off in 2019 and in 2020 played in different seasons because of the COVID-19 pandemic — the Goslings in the fall and the Golden Beavers in the alternate fall season this past spring.
Now, they're back in the same league — the Badger Large, which is a football-only conference — and ready to get reacquainted, although that date will be 24 hours later (on Saturday night) than originally scheduled because there weren't enough available referees to tee things up on Friday.
The Golden Beavers, who last week won 14-6 over Badger Large foe Milton for their first two-game winning streak since 2017, are seeking their first three-game winning streak since 2011, when they twice won four straight while enjoying their best season in the last 10 years.
Beaver Dam has passed for a grand total of 161 yards so far (40.0 per game) while instead getting the job done on the ground, led by sophomore Gabe Klatt (512 yards and five TDs on 8.5 yards per carry).
The Goslings are the opposite, albeit they're a little closer to balanced than they are one-dimensional, averaging 142.0 passing yards and 83.3 yards per contest.
Watertown isn't exactly the Greatest Show on Turf, but the Goslings are averaging 20.8 points per game. Therefore, after back-to-back weeks of allowing only one TD per game, the Golden Beavers figure to have their work cut out for them a little more so than in Weeks 2 and 3.
If senior defensive back Jaden Barstow (team-high 43 tackles), senior linebacker Connor Strasser (33 tackles) and junior defensive lineman Easton Abel (four tackles for loss, three sacks, one forced fumble) can continue their ball-hawking ways, though, the Golden Beavers could make it another boring night for the other team's fans.
Trailways tussle
While they may not be as tense as high-stakes October games, rivalry match-ups early in the season are still incredibly nerve-racking.
In fact, it wouldn't be much of a stretch to say that Friday night's clash between Randolph and Fall River/Rio could be season-altering, as the two are currently trending in different directions.
Following a pair of losses to open the season, including a 6-0 nail-biter to Royall in Week 2, the Rebels burst into the win column in impressive fashion last week with a 62-20 win over Deerfield. Meanwhile, the Rockets suffered a second straight loss, with Oshkosh Lourdes using a late touchdown to hand Randolph an agonizing 12-7 defeat.
The pair of drastically different results last week puts a little added emphasis on the results of this Friday's affair.
The Rebels enter the tilt with plenty of momentum after their convincing 42-point victory over the Demons and could use that as a springboard, while the Rockets look to avoid crashing and burning.
A resounding ground attack and ball-hawking defensive performance bolstered Fall River/Rio as it chewed up 485 yards and nine touchdowns on the ground and picked off Deerfield quarterback Tommy Lees five times. Clay Blevins shined on both sides as he rushed for a team-high 143 yards and three scores while adding two interceptions on defense.
Matthew Miller (126 yards) and Gavin Grams (72 yards) each added two rushing scores, while Ayden Price had three interceptions and found pay dirt offensively with 51 rushing yards on just three carries.
The Rockets, meanwhile, had a hard time hanging onto the ball against the Red Knights, as quarterback Nate Kok tossed three interceptions and was sacked three times. The Rockets did, however, get a monster performance from senior Travis Alvin, who had 28 tackles, including 10 solo, and one of the team's three sacks.
Traiton Lininger rushed for 137 yards on 25 carries, but the rest of the Rockets combined for just 33 yards on 18 touches.
Seamless transition
Columbus began this year enlisting the services of a new coach, wondering, perhaps, if the success in recent years would continue to snowball in 2021.
So far, so good. Now, the Cardinals are wondering just how high they might soar.
Not only are they off to a 3-0 start, they've done so in dominant fashion, averaging 35.0 points per game while giving up just one TD — a meaningless fourth-quarter score in a 42-6 Week 2 win over Platteville — in 144 minutes of game-time.
Colton Brunell (7.3 yards per carry for 395 yards and seven TDs) and Andrew Pfeffer (8.4, 287, four) have formed a two-headed monster in the ground game so far, and quarterback Nathan Cotter has been reliable (53.6 completion percentage, 68.7 yards per game, two TDs, one INT for an 86.3 rating).
Defensively, the anchor has been junior linebacker Malani Aragon, the team's leading tackler (24, with 11 of those solo) and leader in tackles for loss (four).
The Cardinals could be in for another strong showing this Friday in the second week of Capitol Conference play as they head up the road to Discher Park in Horicon to take on a winless Horicon/Hustisford team that is averaging only 9.0 points per game while generously giving up 42.0 per contest.
Blake Peplinski has been the lone bright spot on offense, with eight catches for 122 yards and two TDs, and he also is the team-leader in tackles with 27 (18 solo). Casey Grudzinski also has 18 solo tackles and 20 total, with two sacks, three tackles for loss and a forced fumble.
Opportunity knocks
Waupun took it on the chin last week, losing 54-0 to Port Washington to open up East Central Conference play.
But they'll get a chance to improve to 3-1 on the year and even their record in league play when they head to Sheboygan Falls to face a team that looks vulnerable at the moment — the Falcons have lost two straight, 34-8 to Plymouth last week and 32-21 to Cedar Grove-Belgium in Week 2.
The Falcons' offense has been effective, averaging 179.0 passing yards and 111.3 rushing yards per game. But eight interceptions have derailed things a little bit where the scoreboard is concerned, so if the Warriors can get after the quarterback it could tilt the scales in their favor.
Waupun has relied heavily on the run, in particular on Ashton Campbell (215 yards and three TDs) and Lucas Meyer (209, two). Those two have also been active on defense, leading the team in tackles with a combined 33 to go along with three tackles for loss and a sack.
Other area games
Cambria-Friesland picked up a second straight lopsided win last week as it cruised to a 52-8 win over St. John's Northwestern Academies. The Hilltoppers will try to run their win streak to three this Friday when they travel to Oshkosh Lourdes, which is coming off a 12-7 win over Randolph. Senior Owen Jones stole the show for the Toppers against the Lancers, rushing for 222 yards and three scores on 19 carries while adding a receiving touchdown. The CF offense got some help, with the Toppers' defense forcing three turnovers, including a pair of interceptions. The Red Knights relied on the pass to top the Rockets last week with Wade Lindahl completing 13-of-21 passes for 154 yards and the game-winning touchdown, a 31-yard pitch-and-catch to Josh Pritzl with 1:40 left to play.
Coming off an impressive 35-28 win over perennial Flyway Conference force (as well as perennial Division 6 state title contender) Fond du Lac St. Mar's Springs, Mayville will try and make it 2-0 in league play when it takes on North Fond du Lac (0-3, 0-1). The Orioles have struggled mightily so far, allowing 46.6 points per game while putting up only 8.0 per contest. Blake Schraufnagel has spearheaded the Cardinals' offensive attack, rushing for 492 yards and seven TDs on 7.8 yards per carry while also catching four passes for 94 yards and a TD. Bradley Bushke, meantime, has caught nine passes for 138 yards and a pair of TDs.
Markesan is off to a 3-0 start, including a 22-12 victory over Waterloo to open up Eastern Suburban Conference play last Friday. Dodgeland, on the other hand, is 0-3 and giving up 41.0 points per game while scoring only 6.3 per contest. On paper, at least, it looks like the Hornets will once again sting the competition. Ryan Mast (255 rushing yards, three TDs), Caleb Stoll (an eye-popping 16.3 yards per carry for 244 yards and two TDs) and Tyler Mast (118 yards and a TD) have been the leaders of a ground-oriented Markesan offense. Mast has been a force on defense, leading the team in tackles (33), tackles for loss (four) and sacks (three) while also reeling in the Hornets' only INT.
GALLERY: Action from Friday's Badger Large Conference game between Beaver Dam and Milton
Gabe Klatt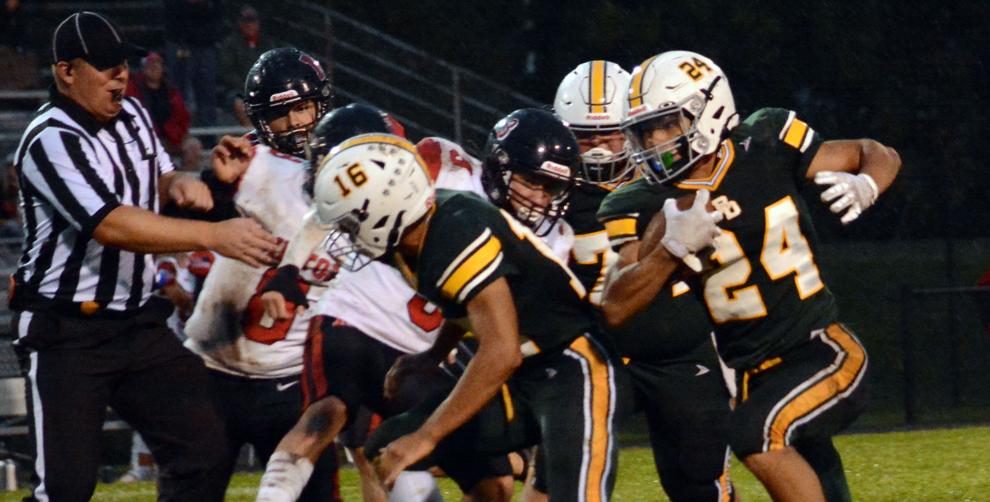 Jake Weber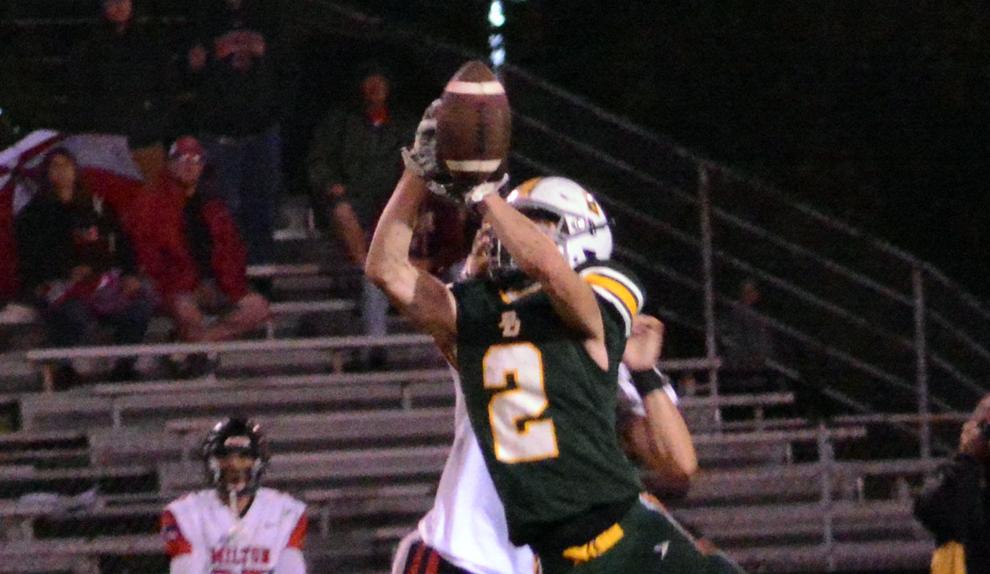 Landon Semrau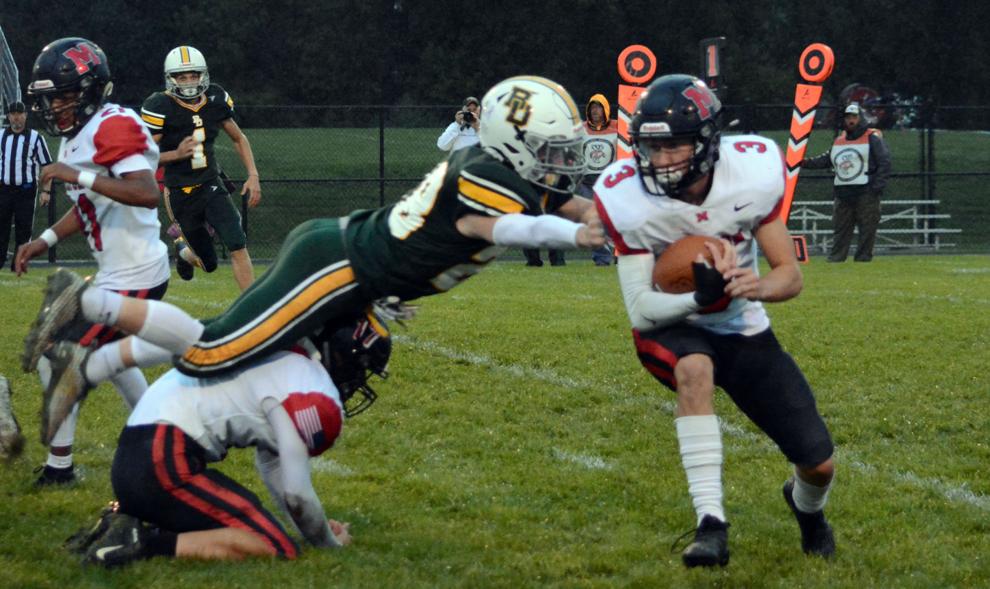 Evan Sharkey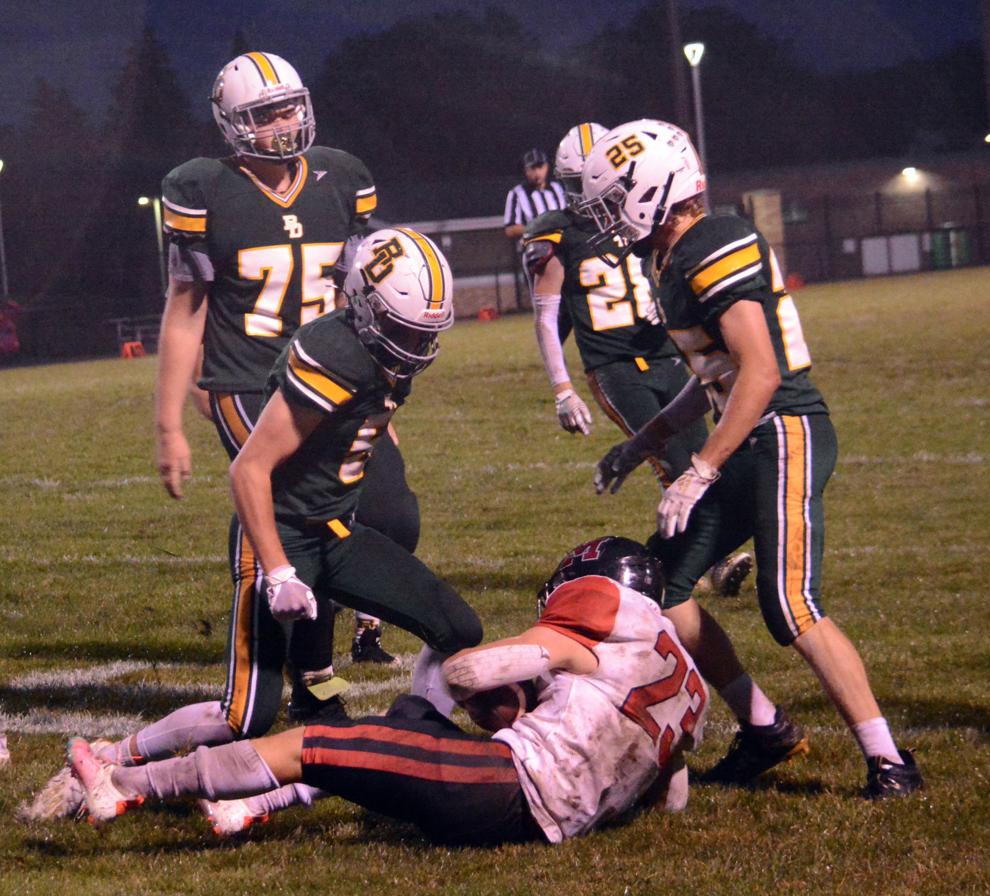 Alex Soto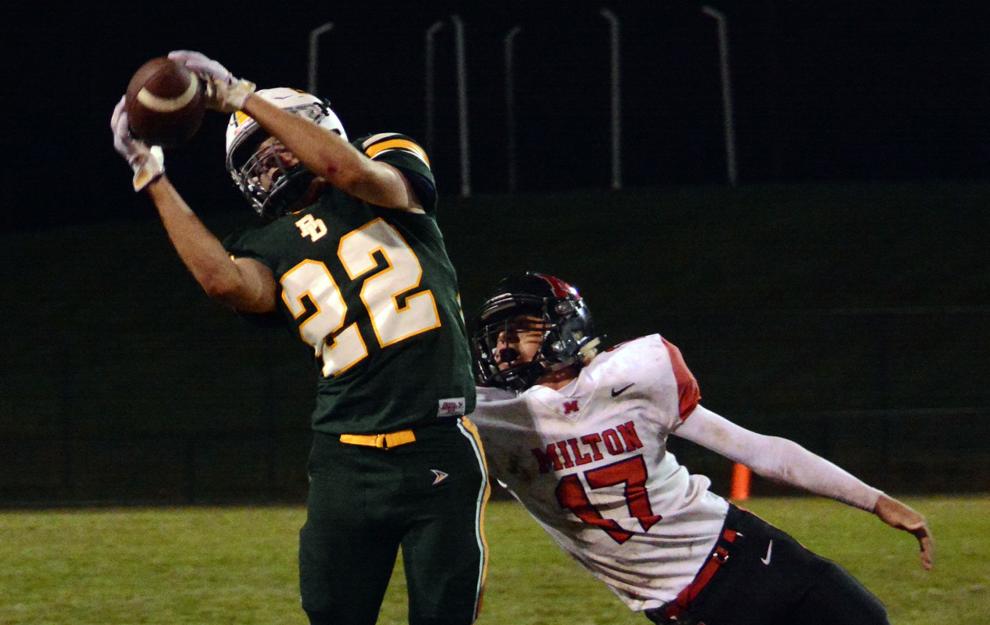 Beaver Dam.jpg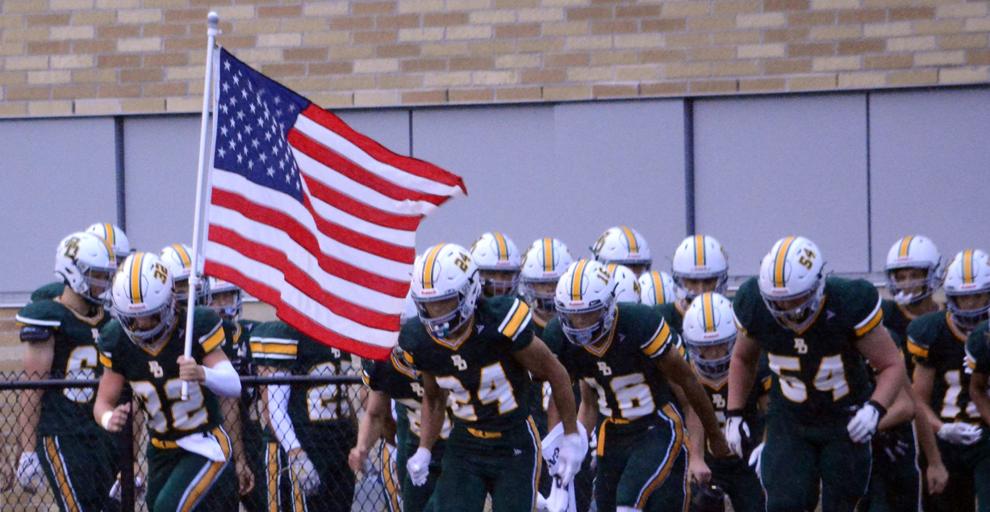 Benny the Beaver.jpg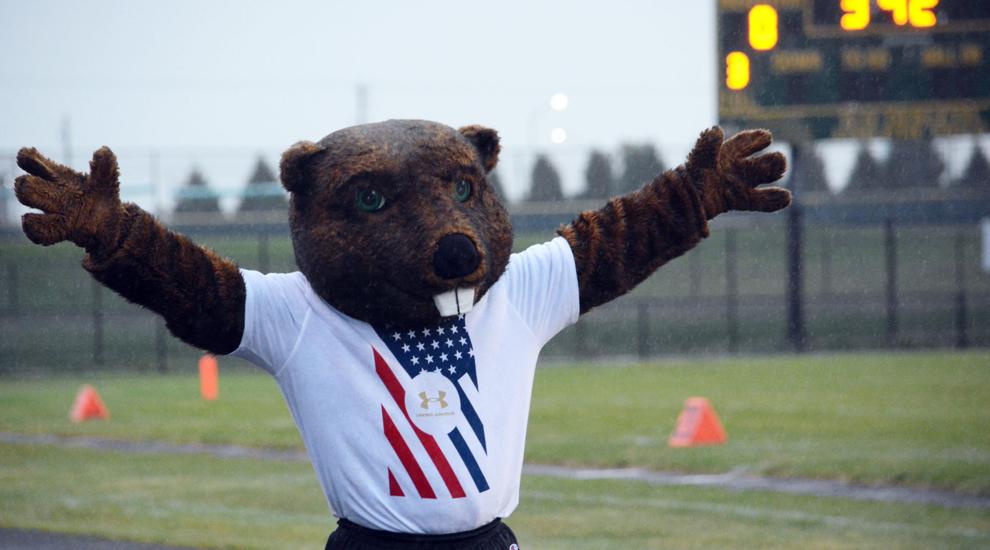 Alex Soto 2.jpg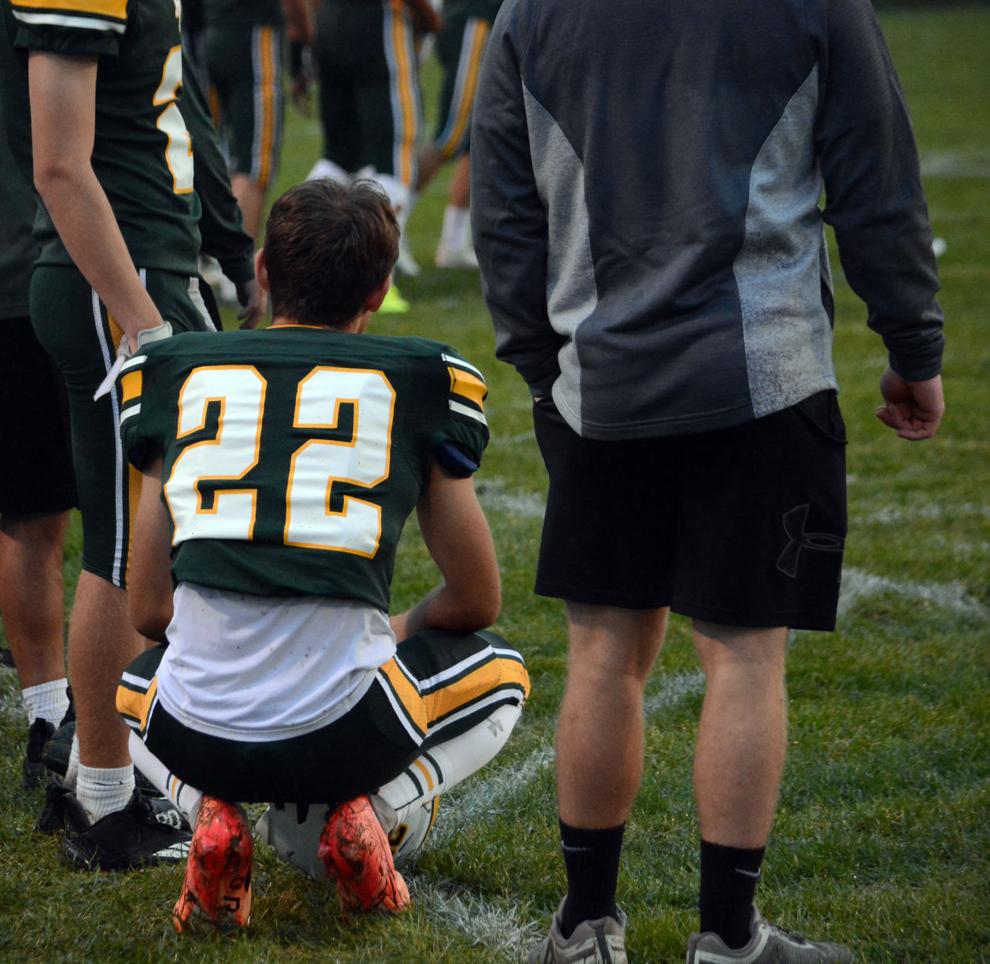 BD vs Milton.jpg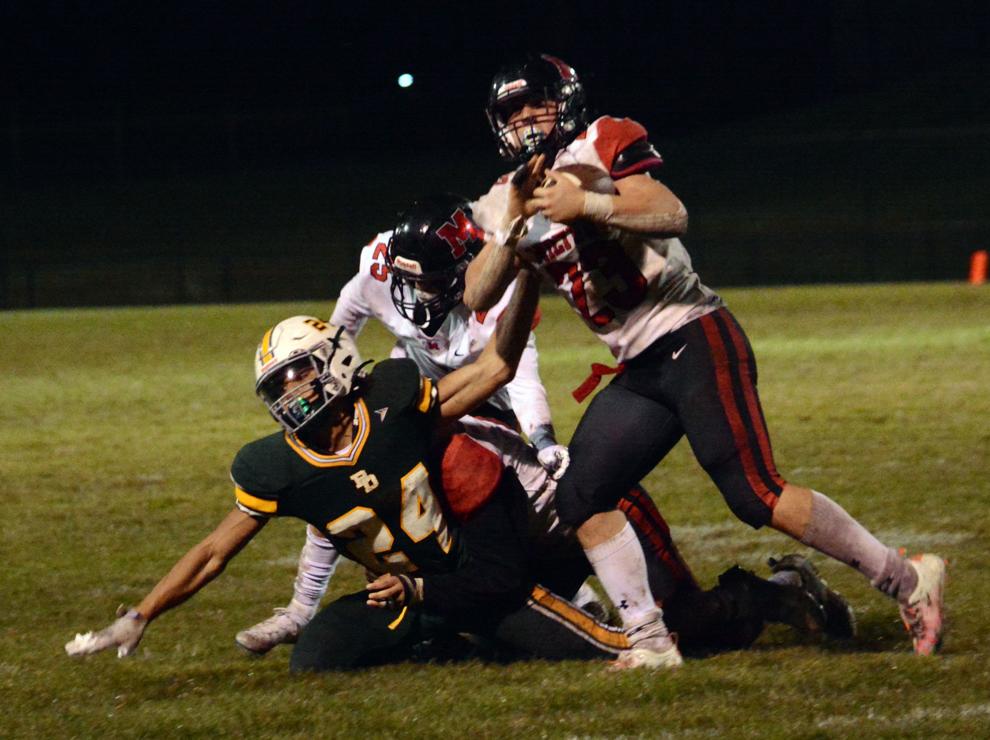 Beaver Dam 2.jpg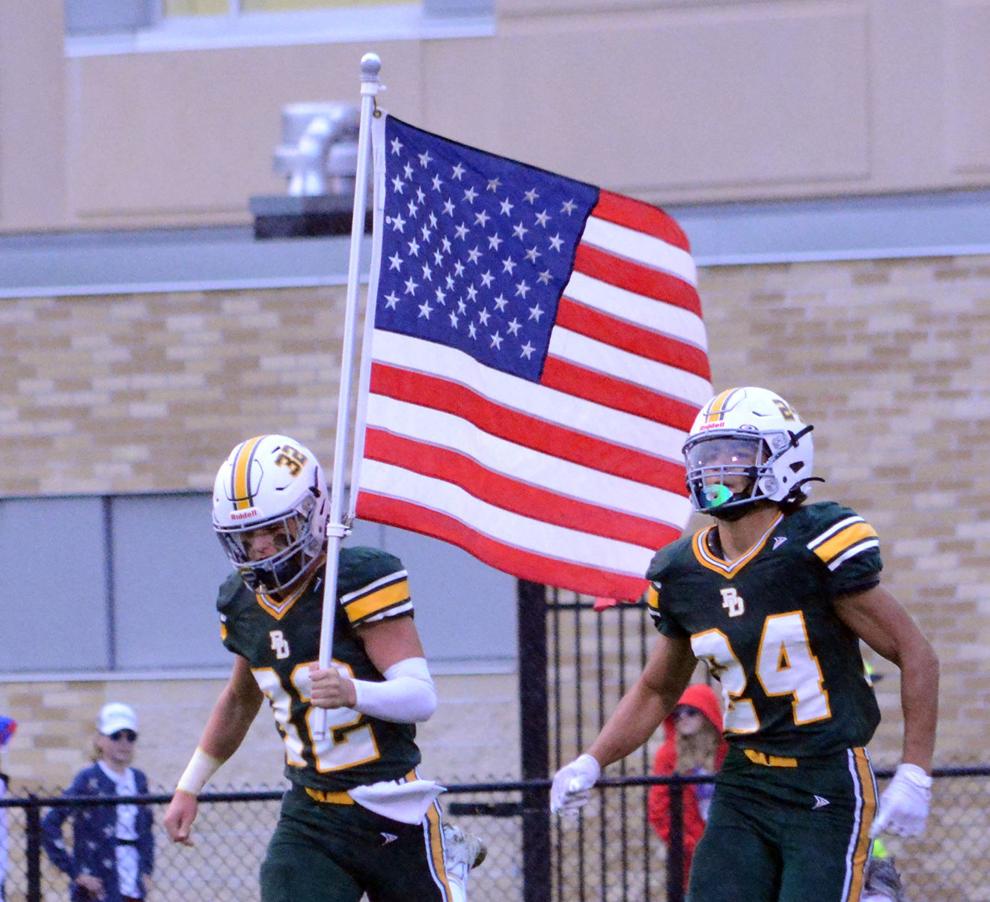 Beaver Dam 3.jpg
Bel Canto 2.jpg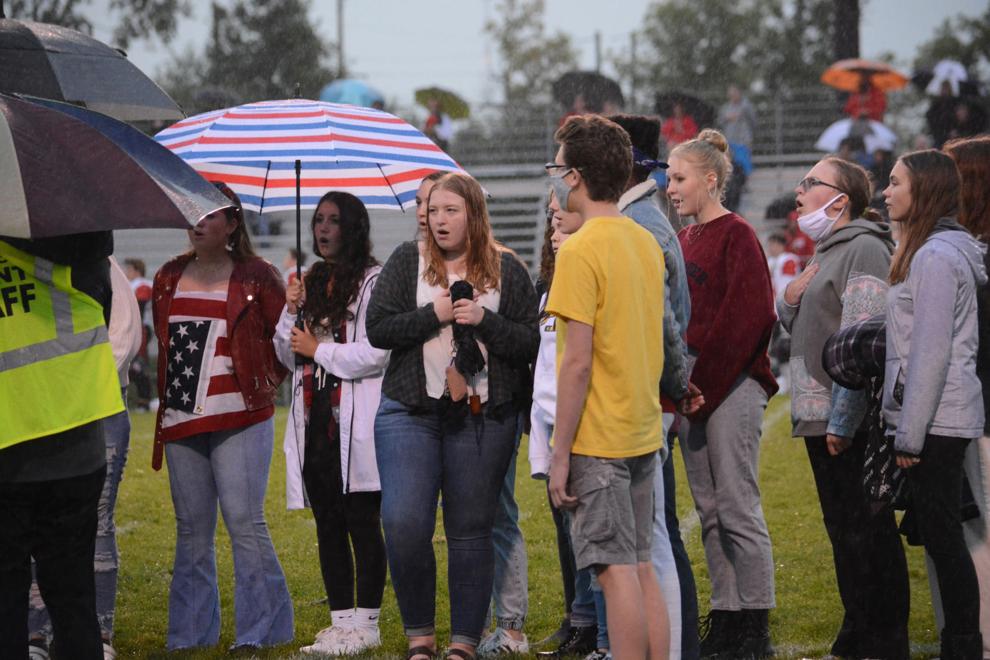 Bel Canto 3.jpg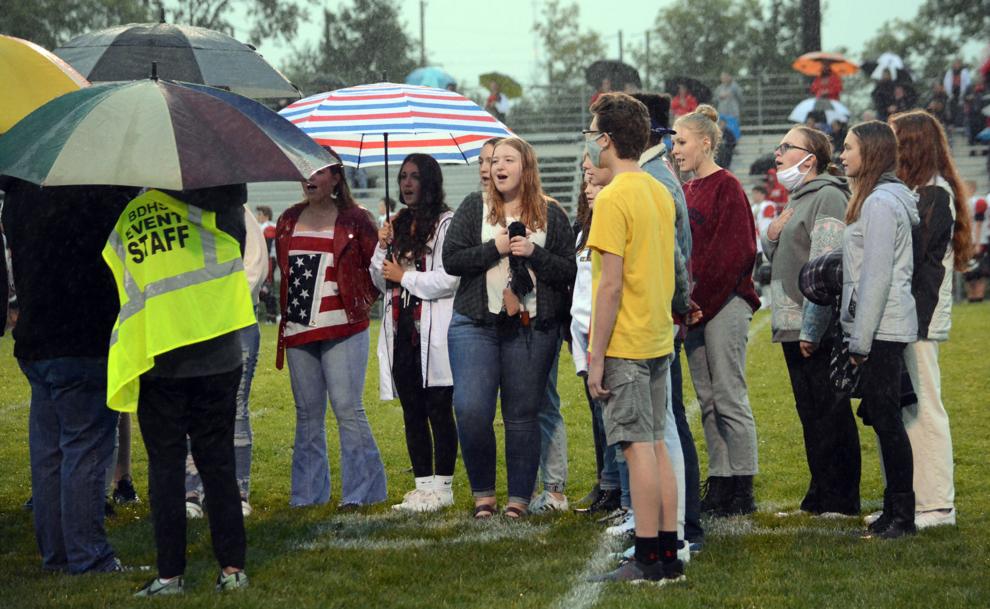 Bel Canto.jpg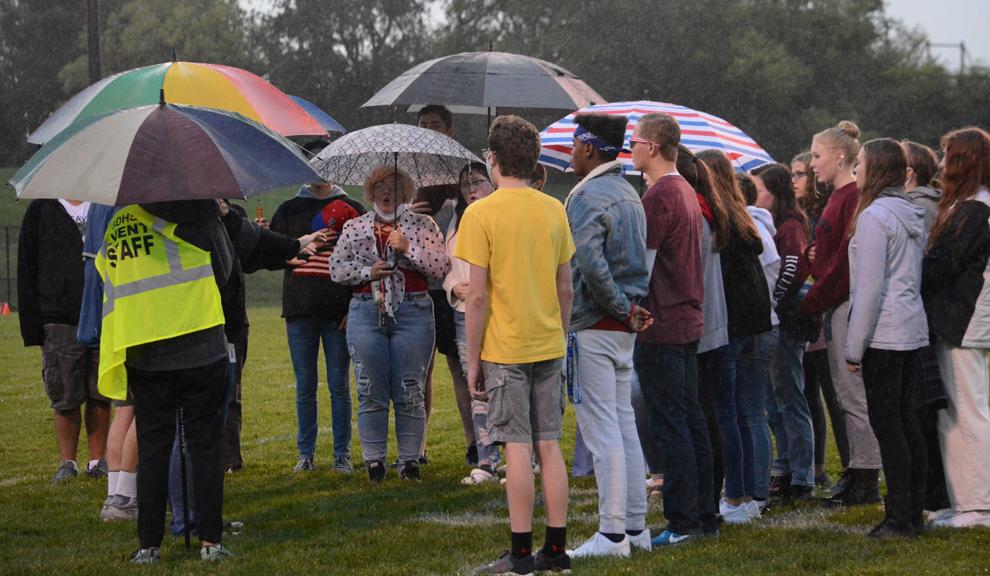 Ben Scharfenberg.jpg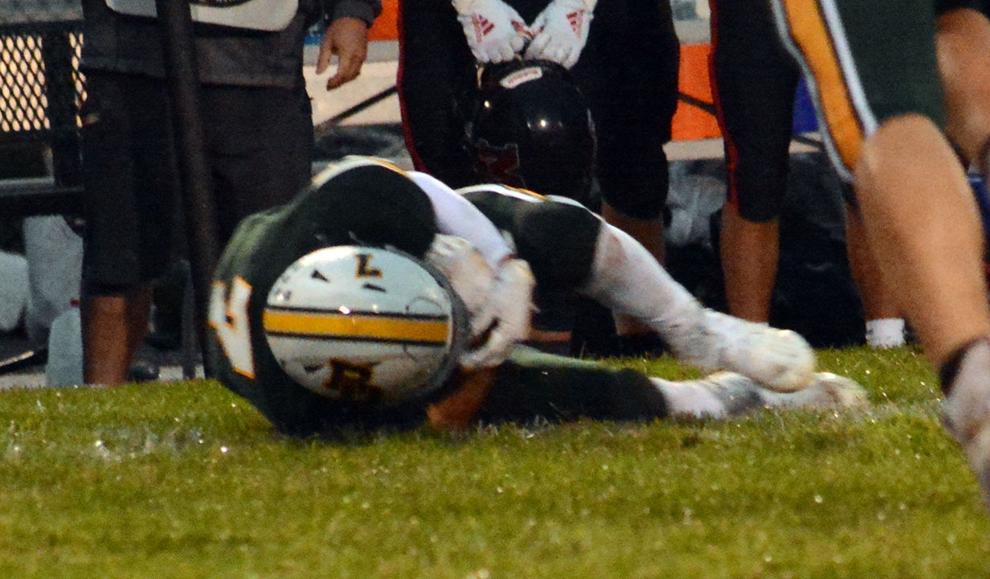 Benny the Beaver 2.jpg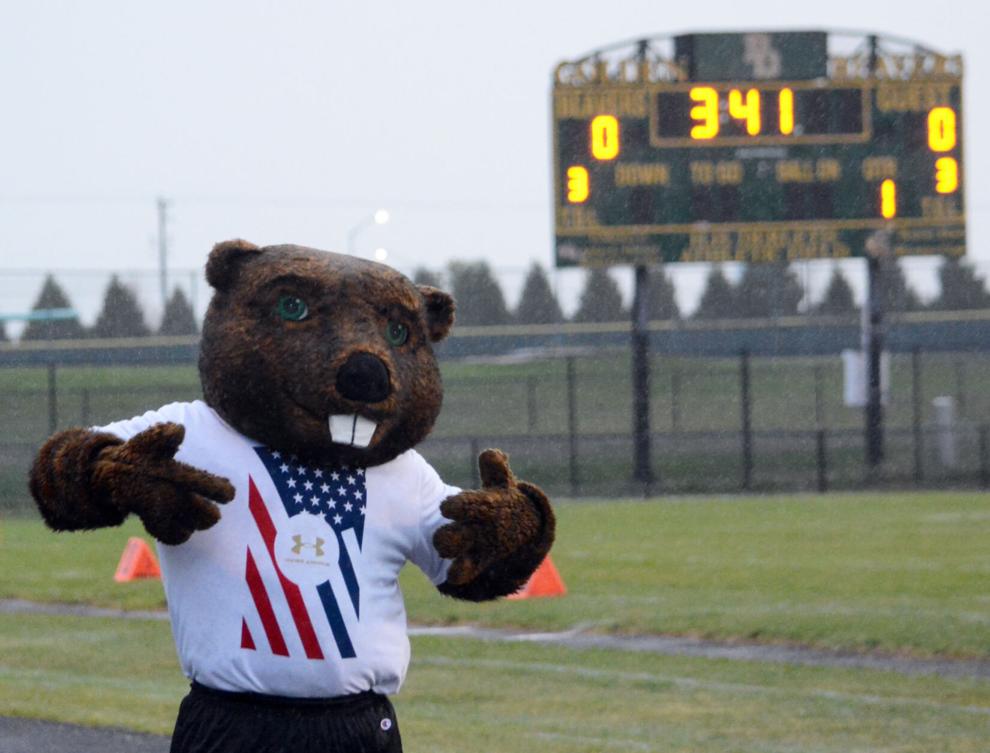 Camron Mendoza 2.jpg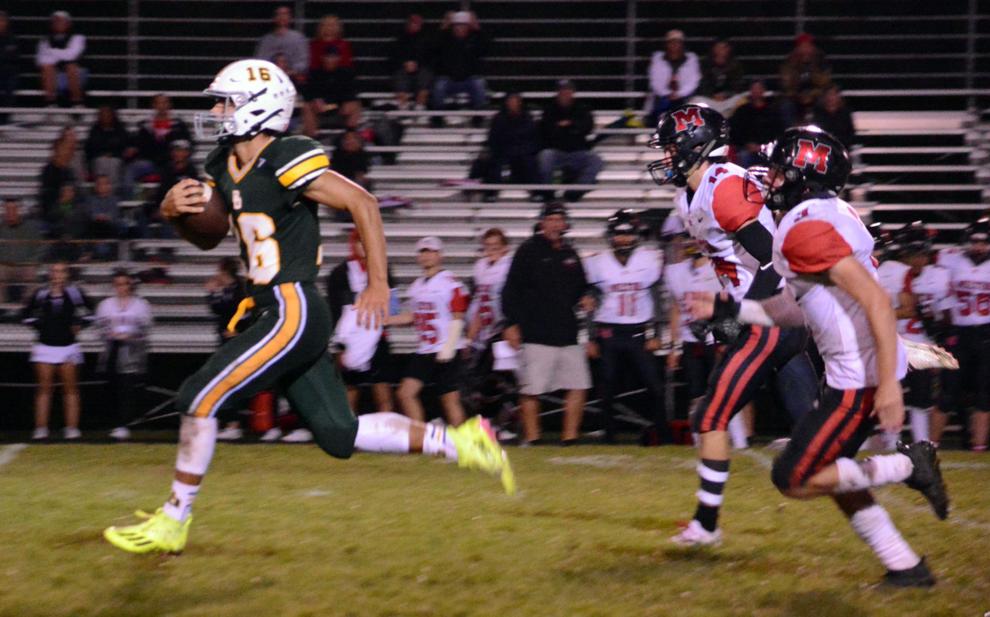 Camron Mendoza 3.jpg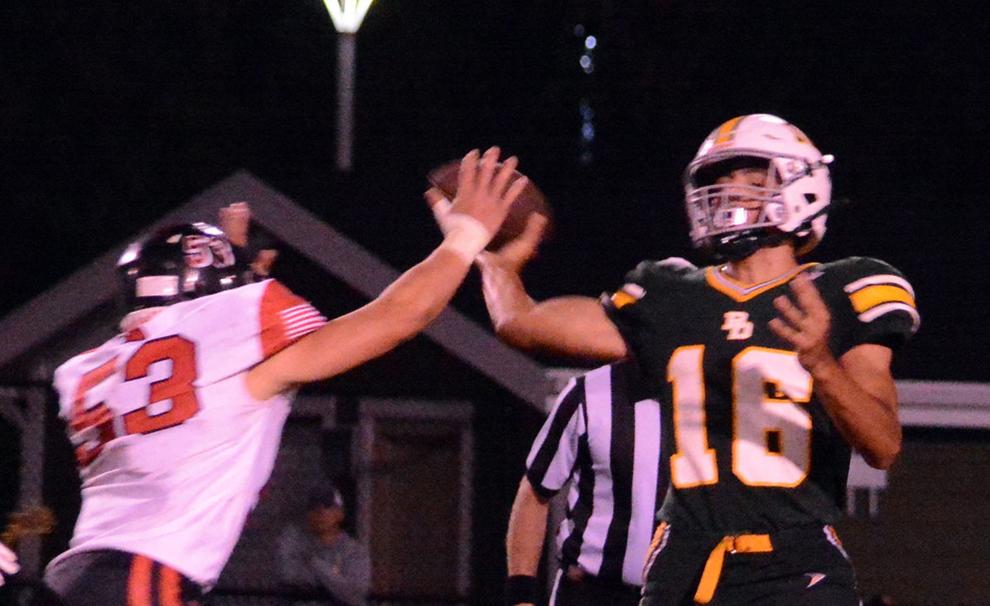 Camron Mendoza.jpg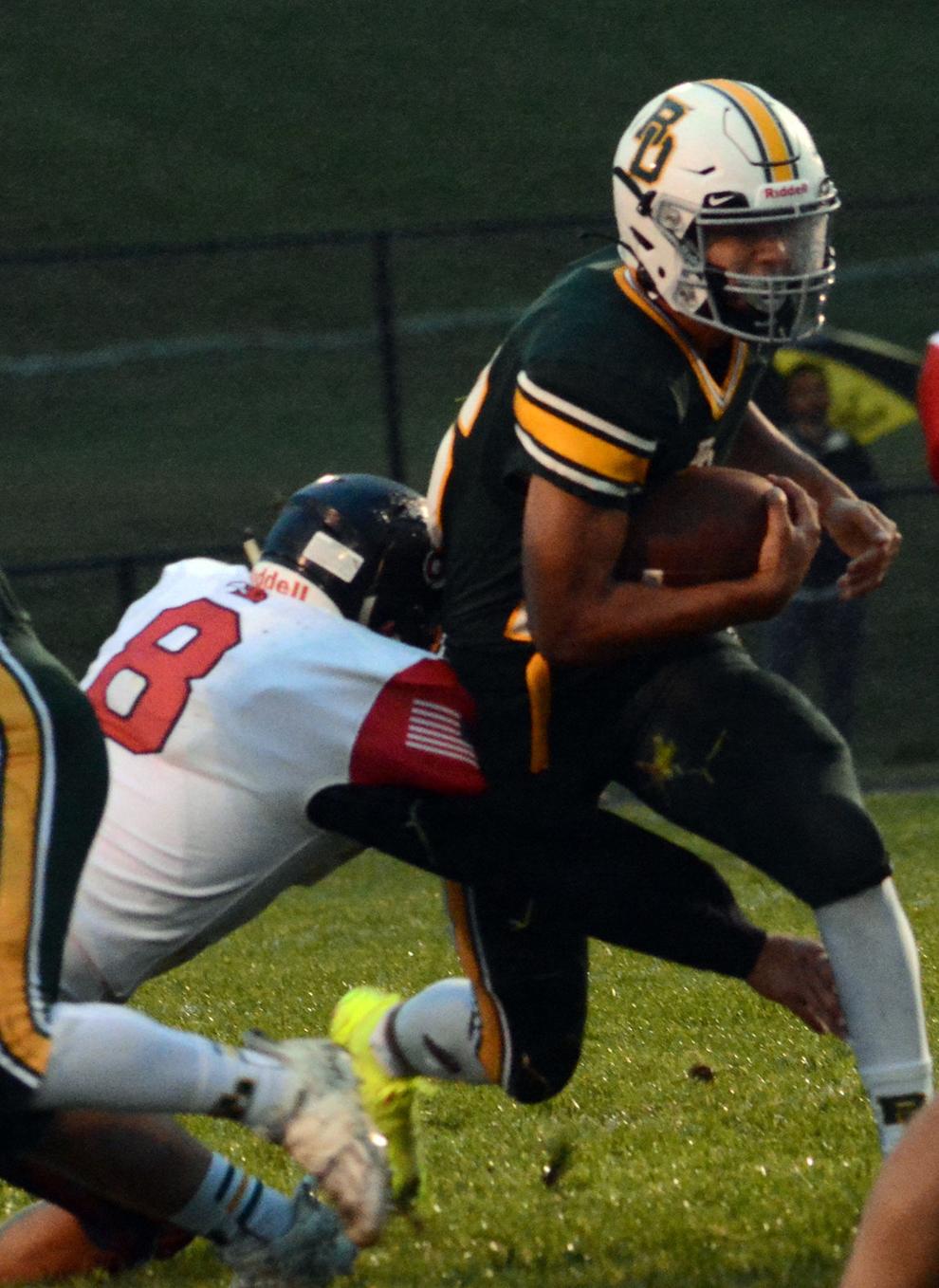 Charlie Friedl.jpg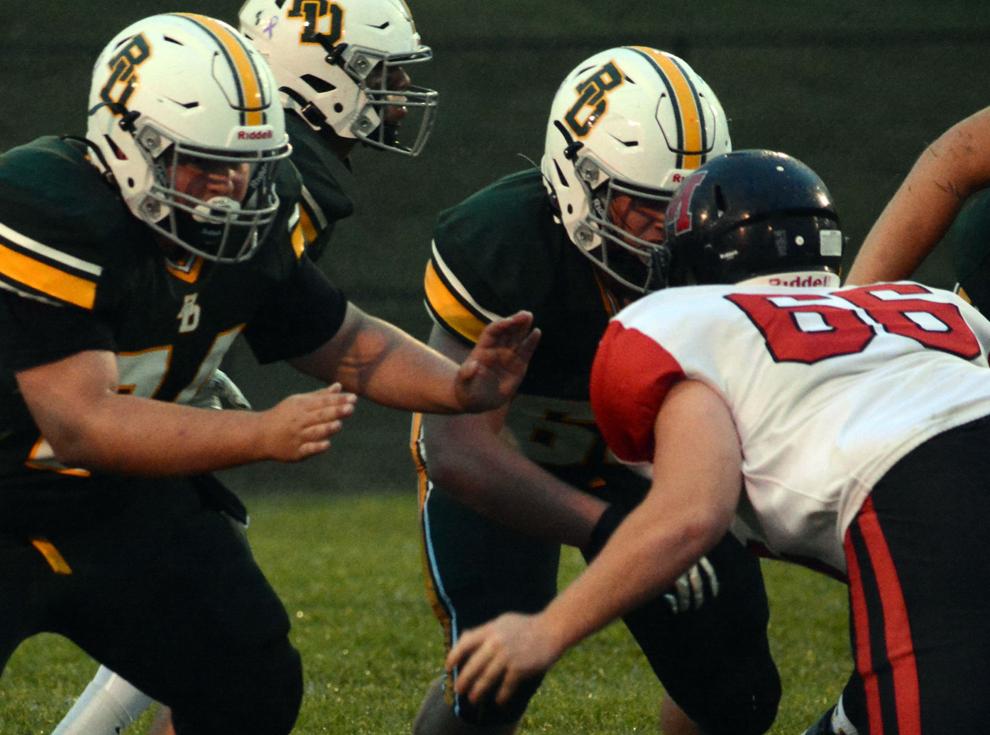 Connor Strasser 2.jpg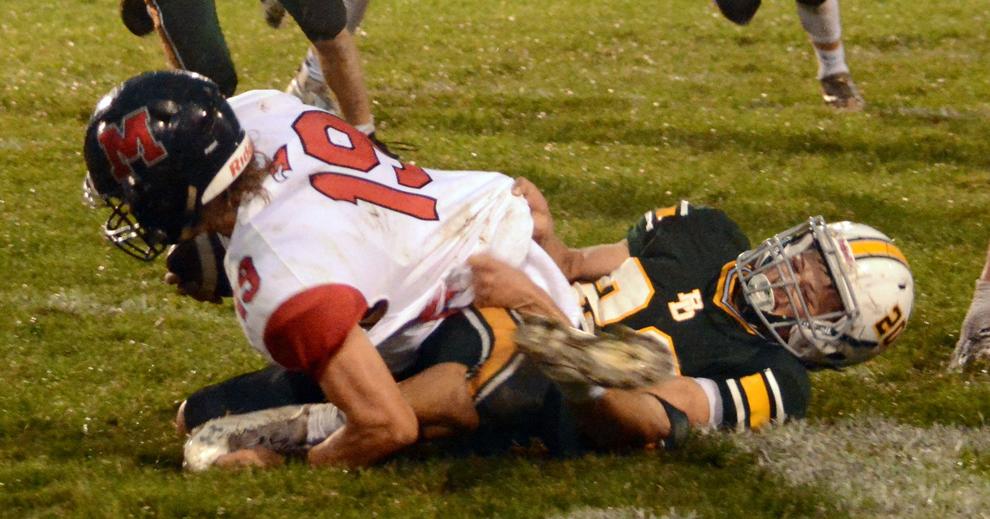 Connor Strasser.jpg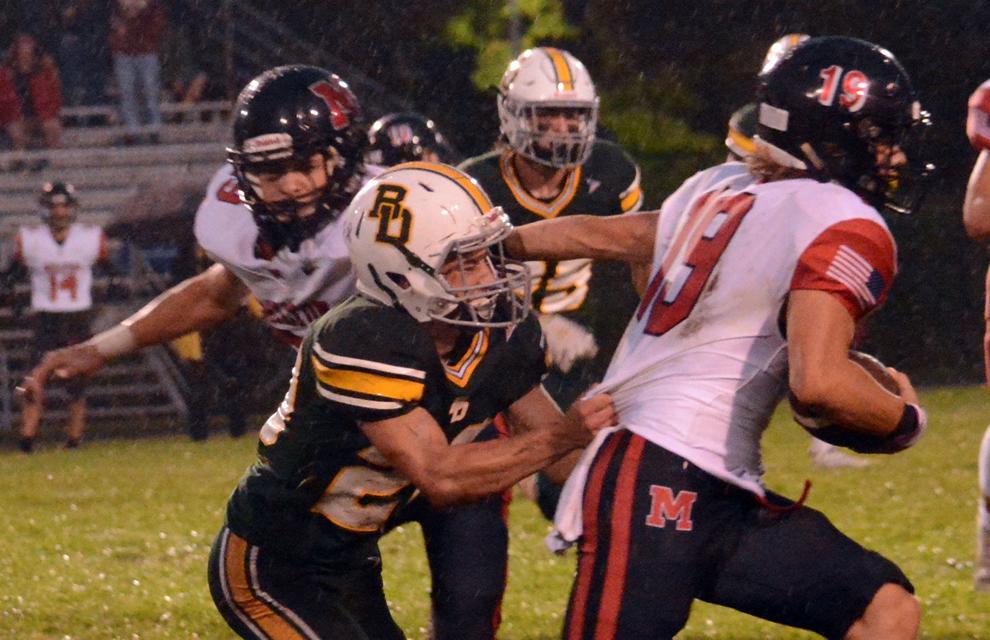 Evan Sharkey 2.jpg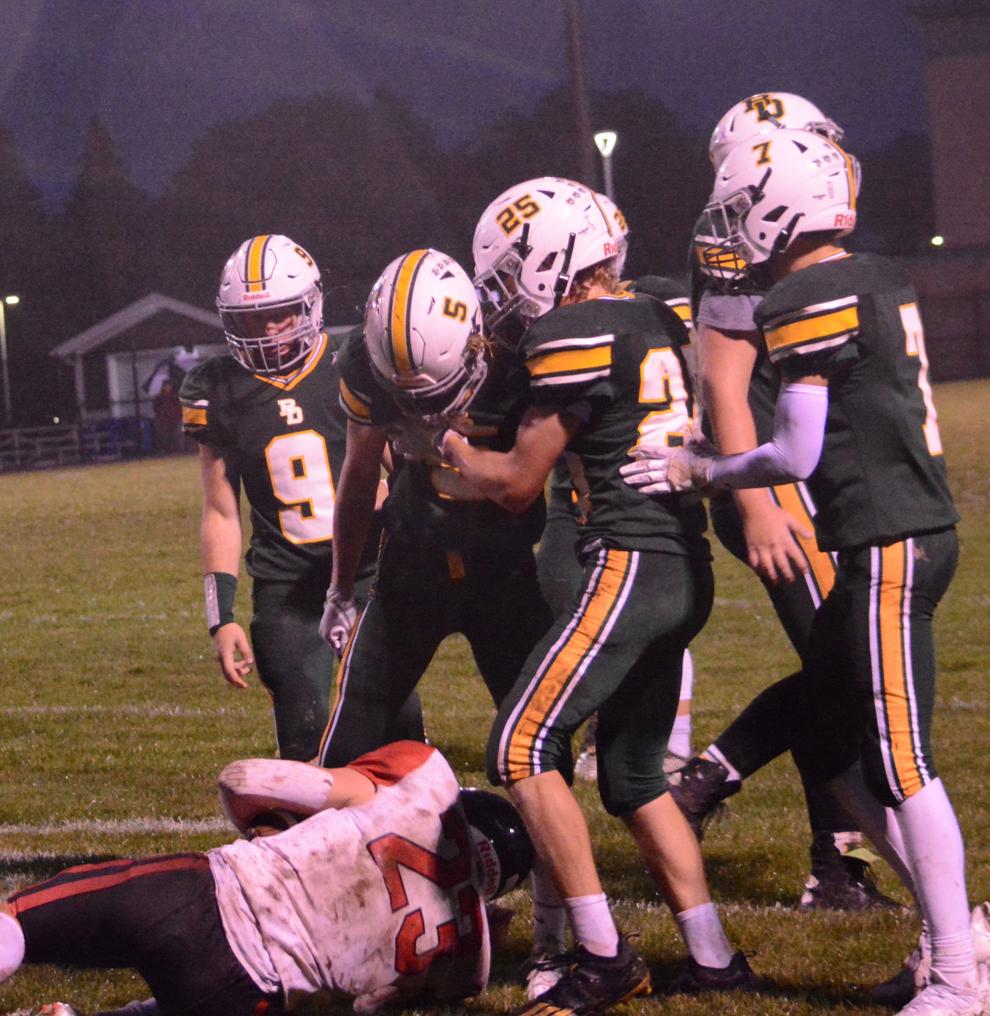 Evan Sharkey 3.jpg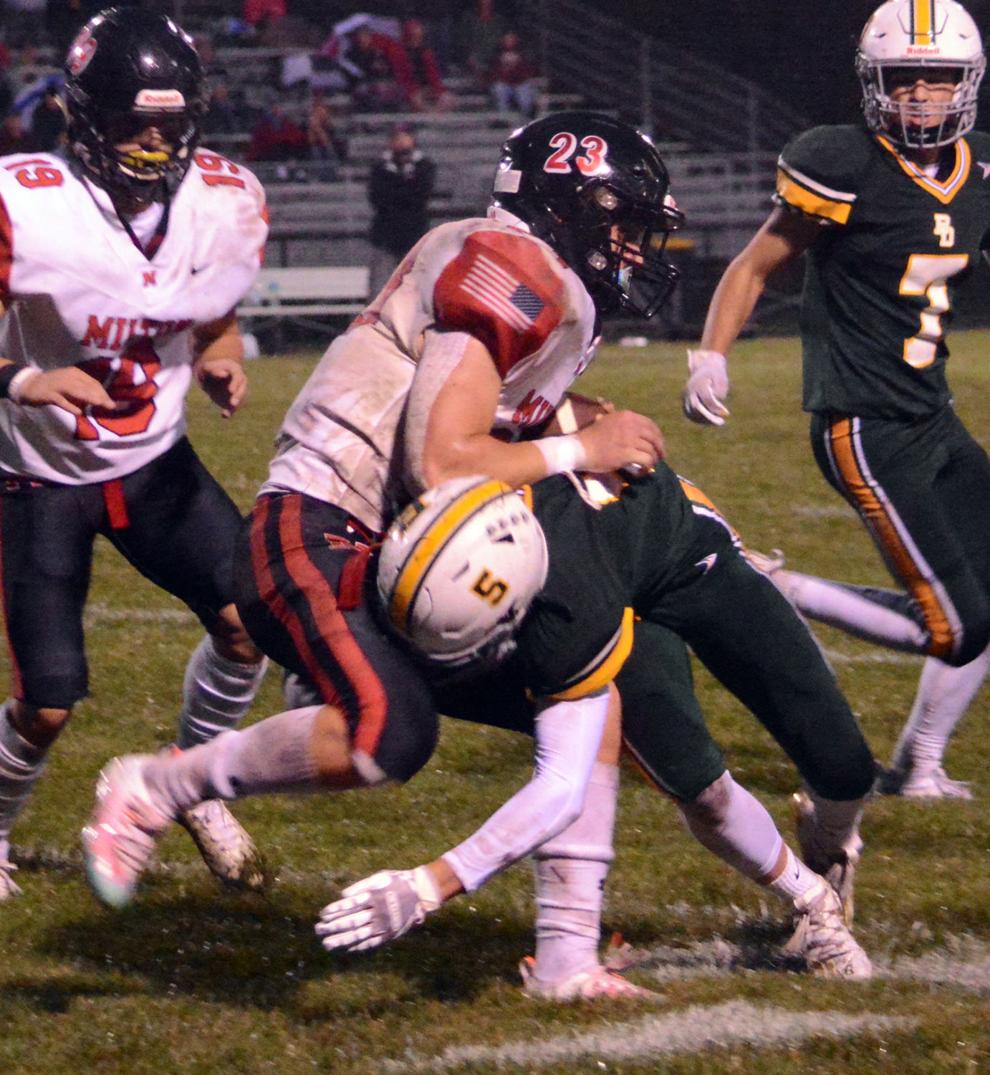 Evan Sharkey 4.jpg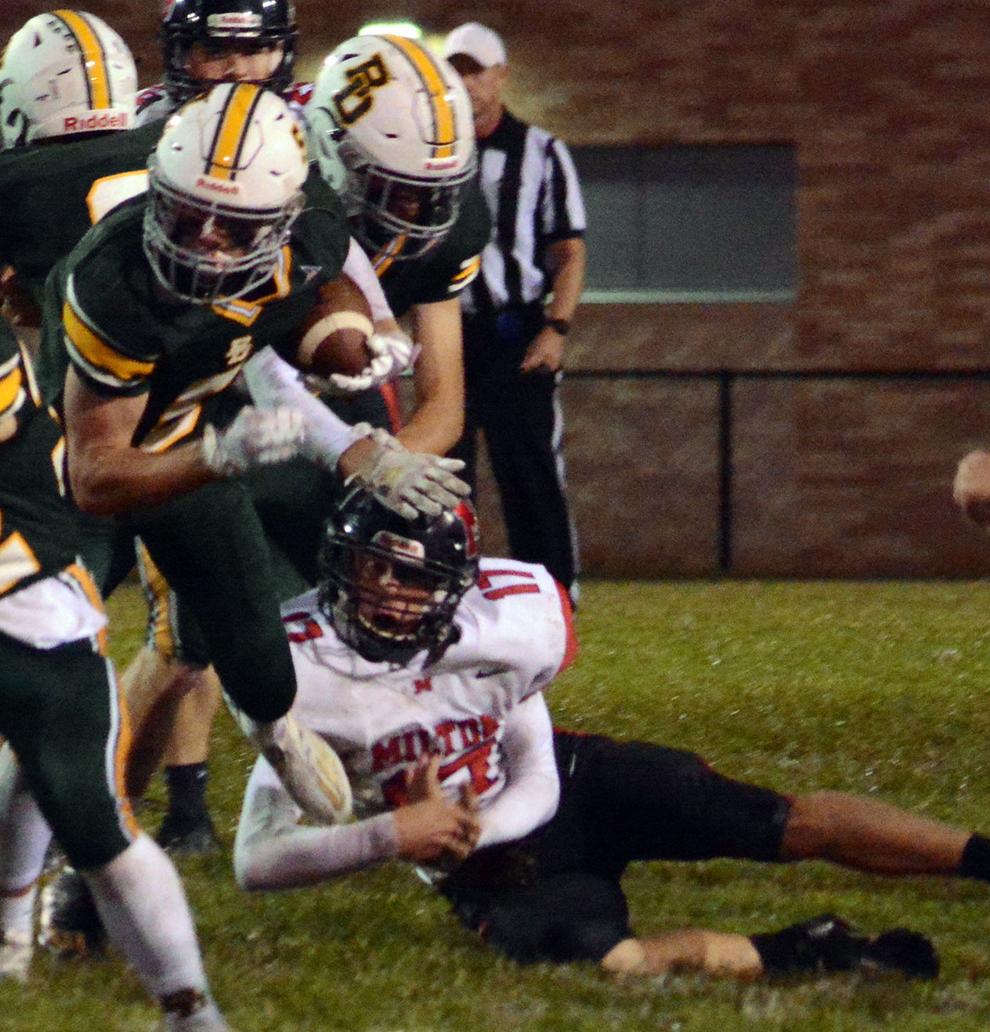 Gabe klatt 2.jpg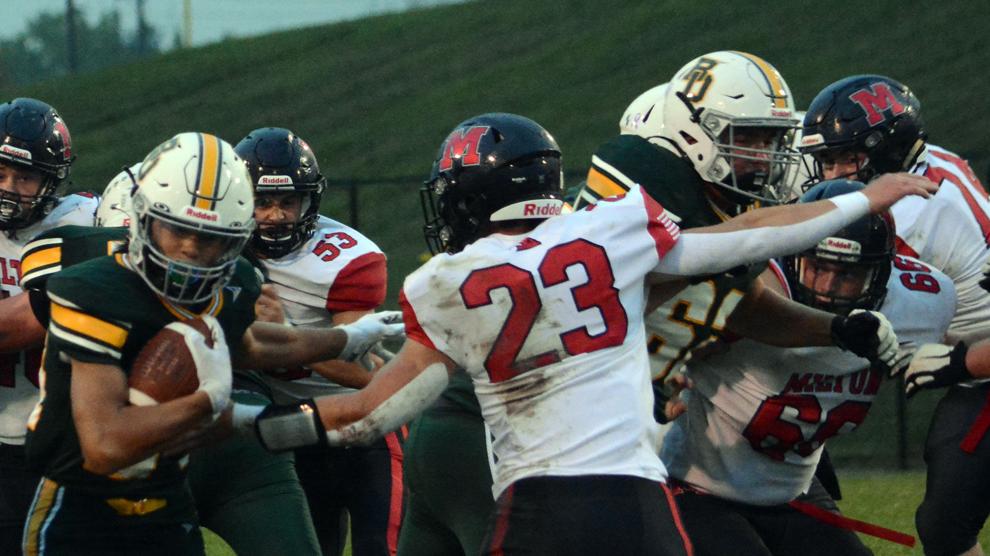 Gabe Klatt 3.jpg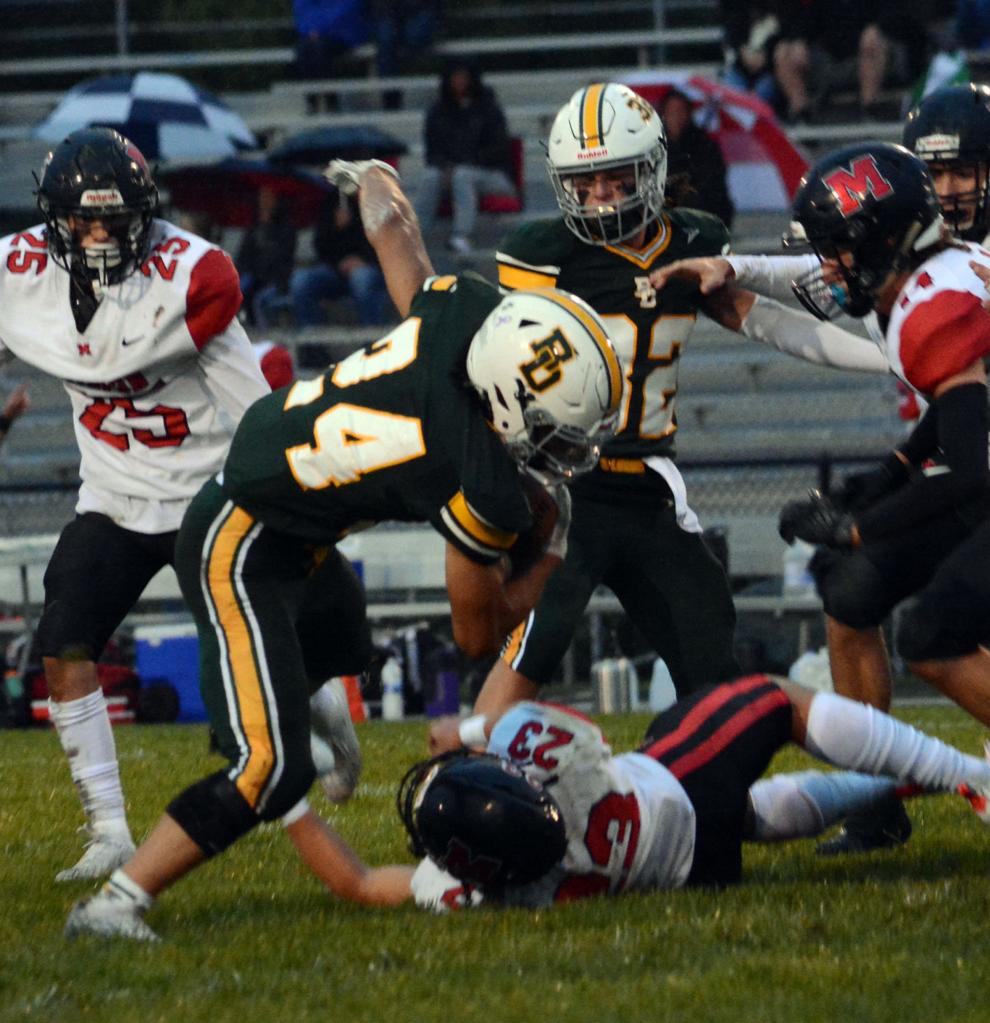 Gabe Klatt 4.jpg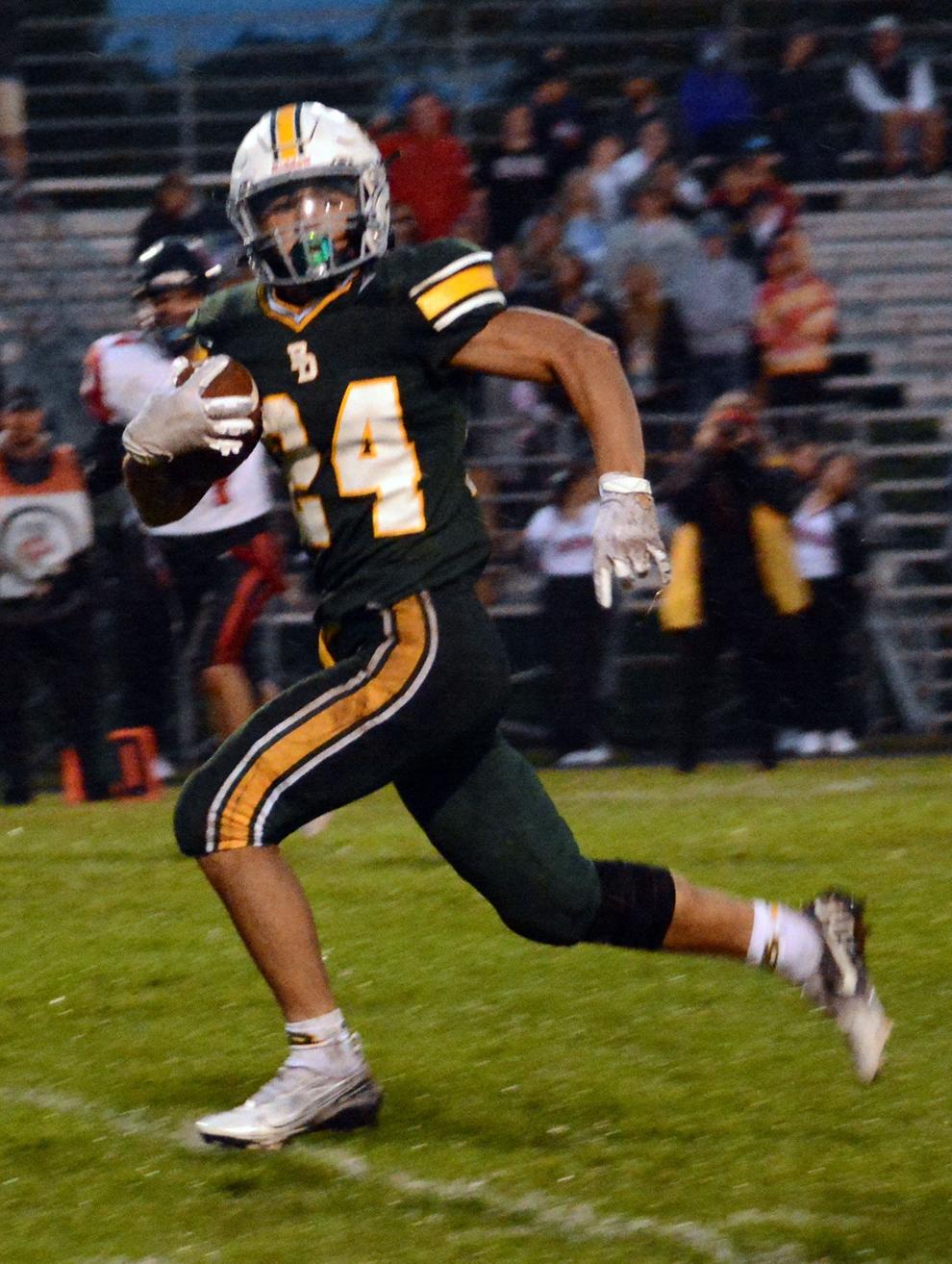 Gabe Klatt 5.jpg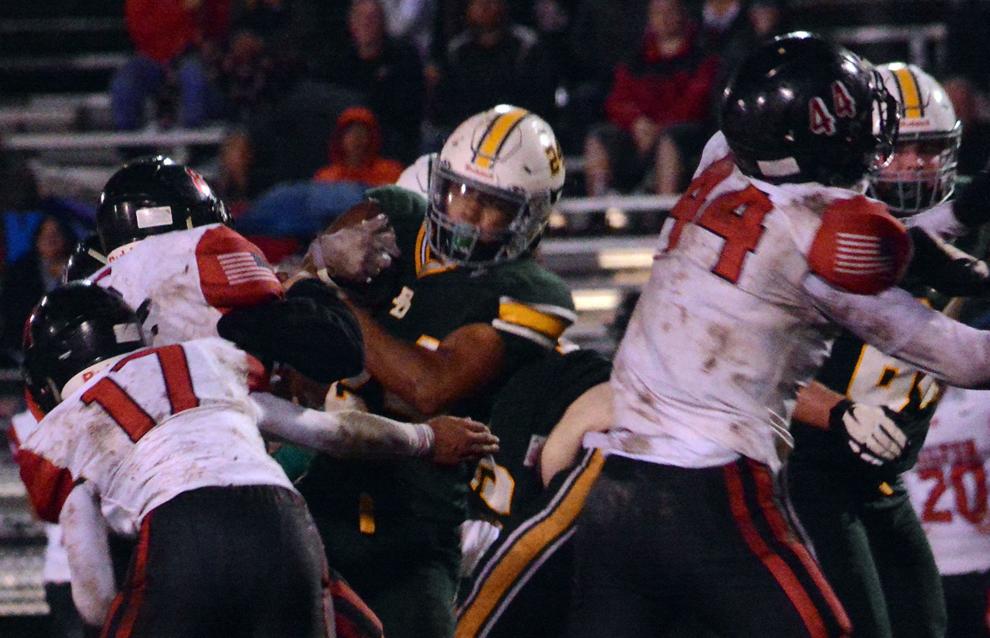 Jaden Barstow 2.jpg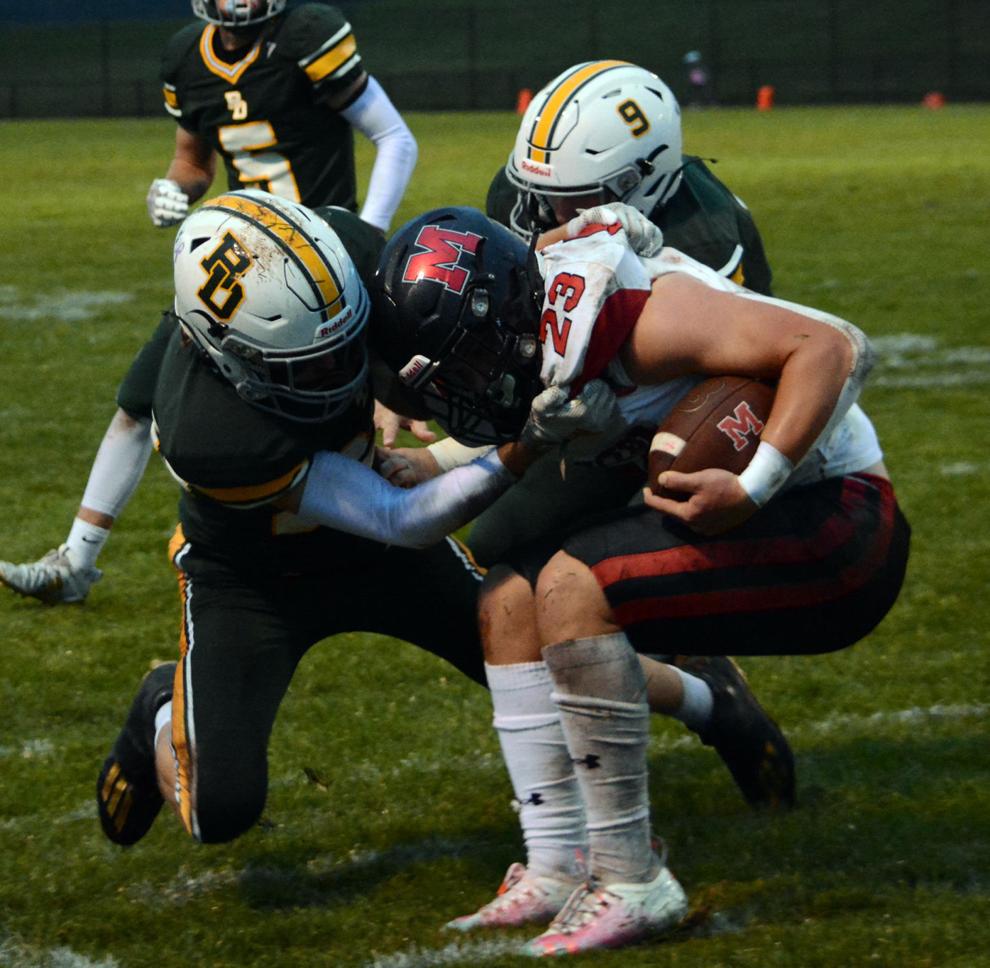 Jaden Barstow.jpg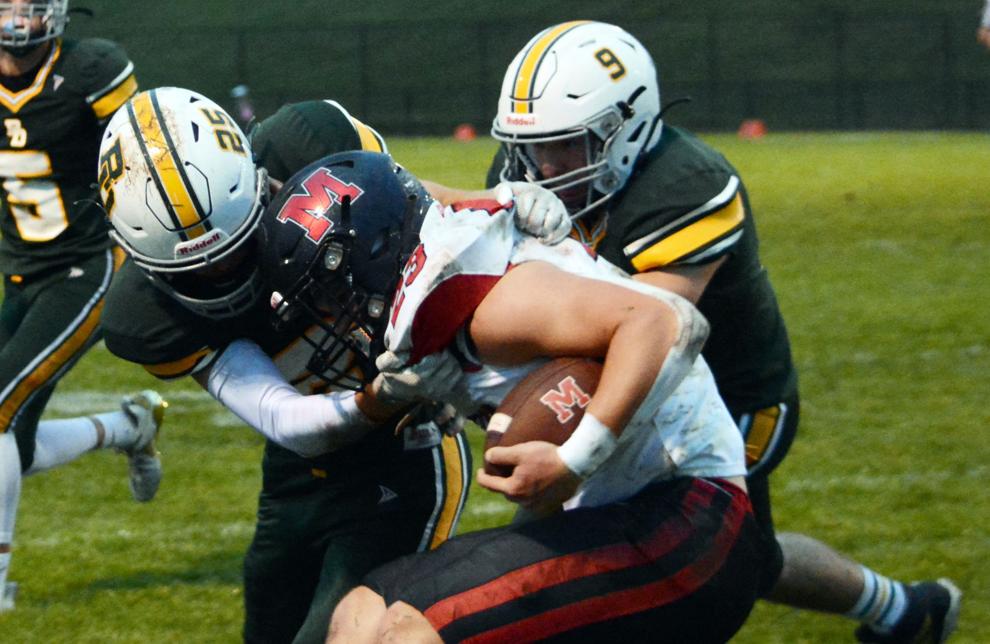 Jadion Mabry.jpg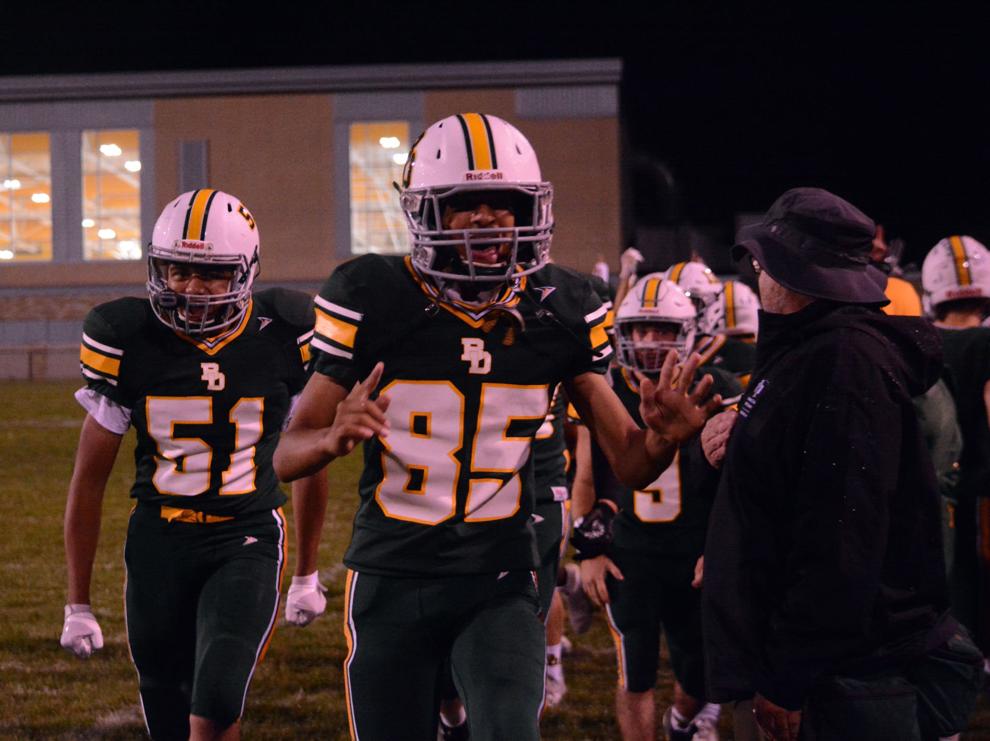 Jake Weber 2.jpg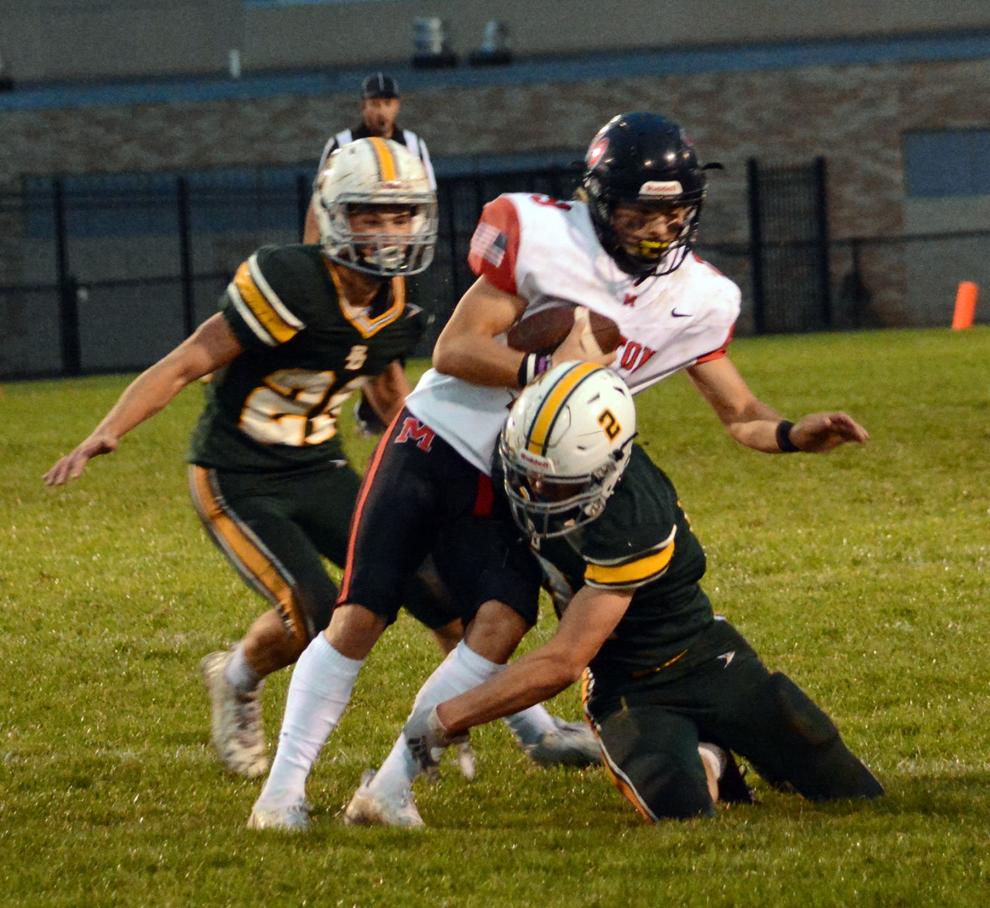 Jake Weber 3.jpg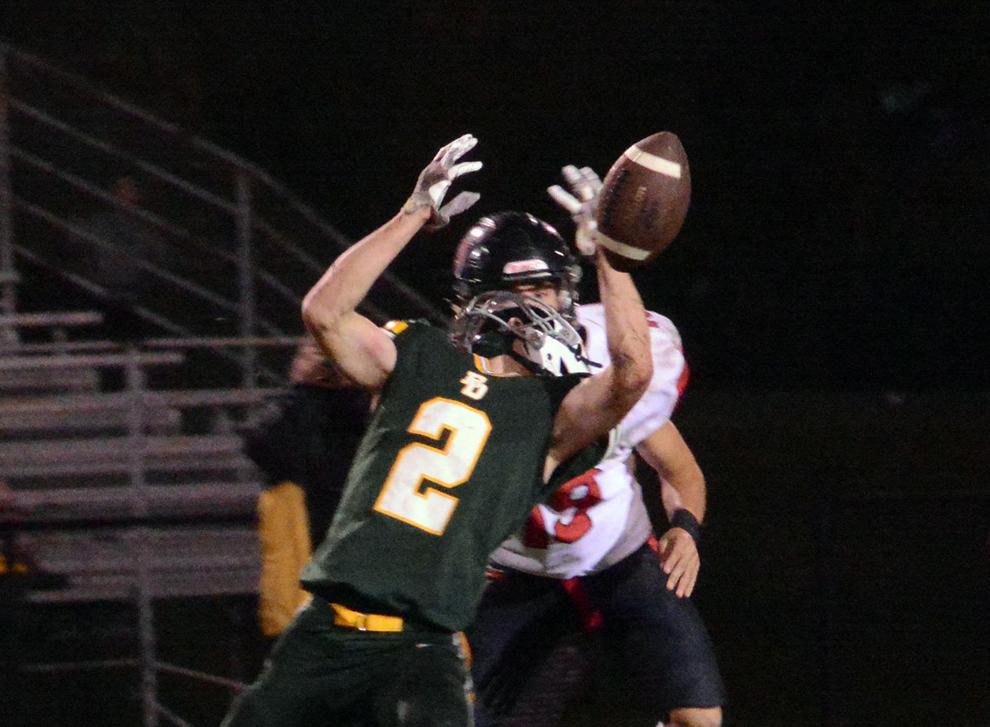 James Westover and Gabe Klatt.jpg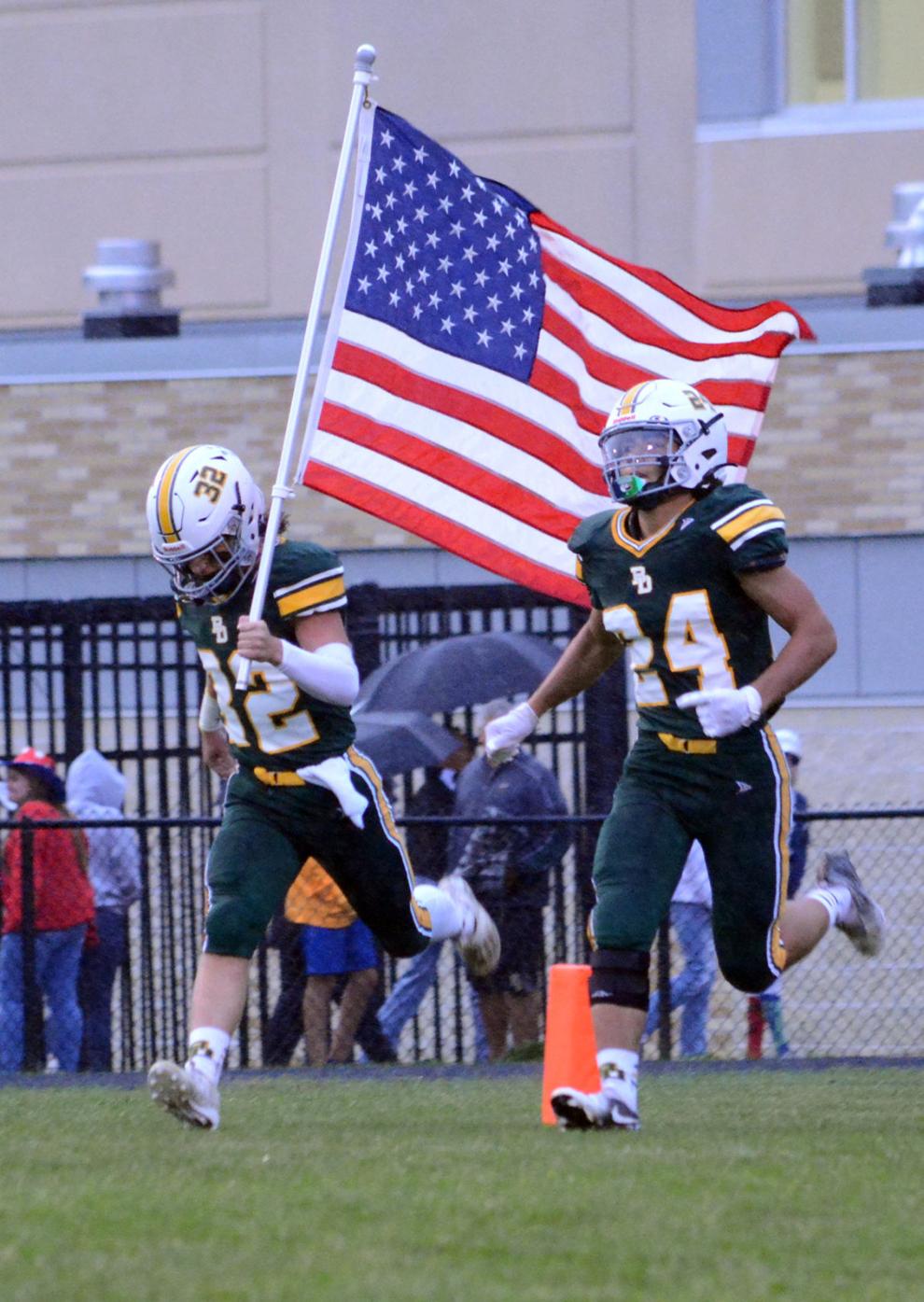 Long stretch.jpg
managers.jpg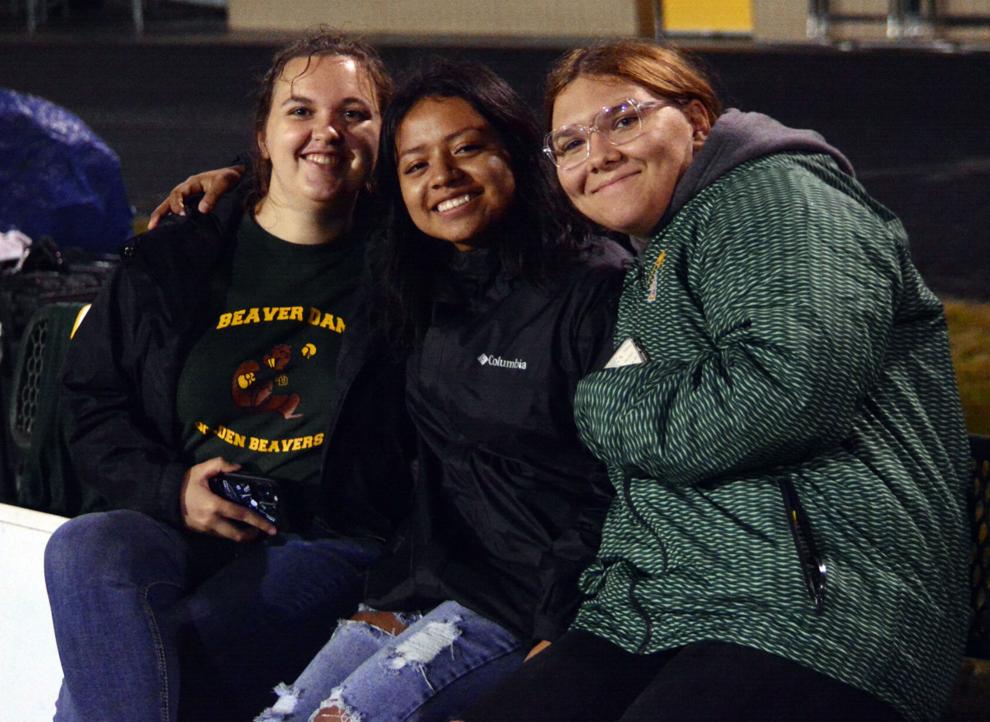 Michael Fox.jpg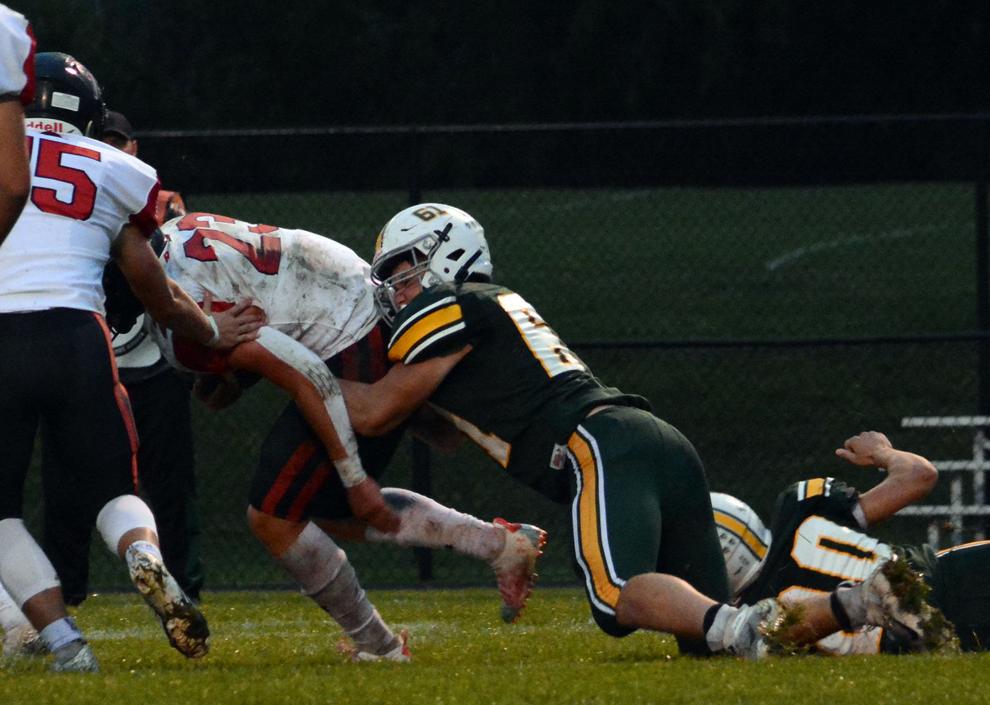 Neon shoes.jpg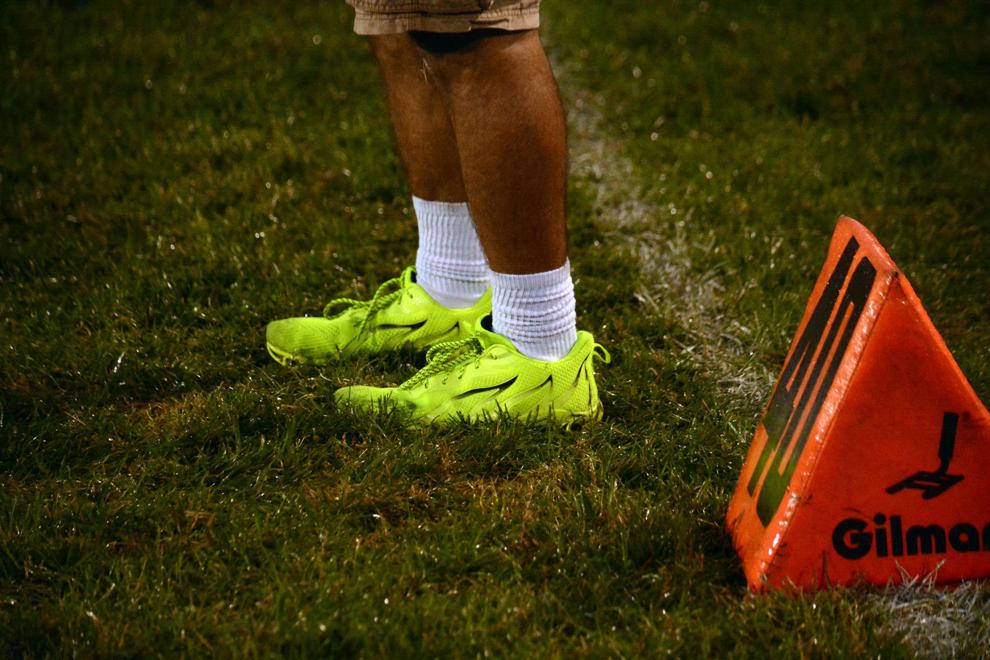 Scharfenberg and Sharkey.jpg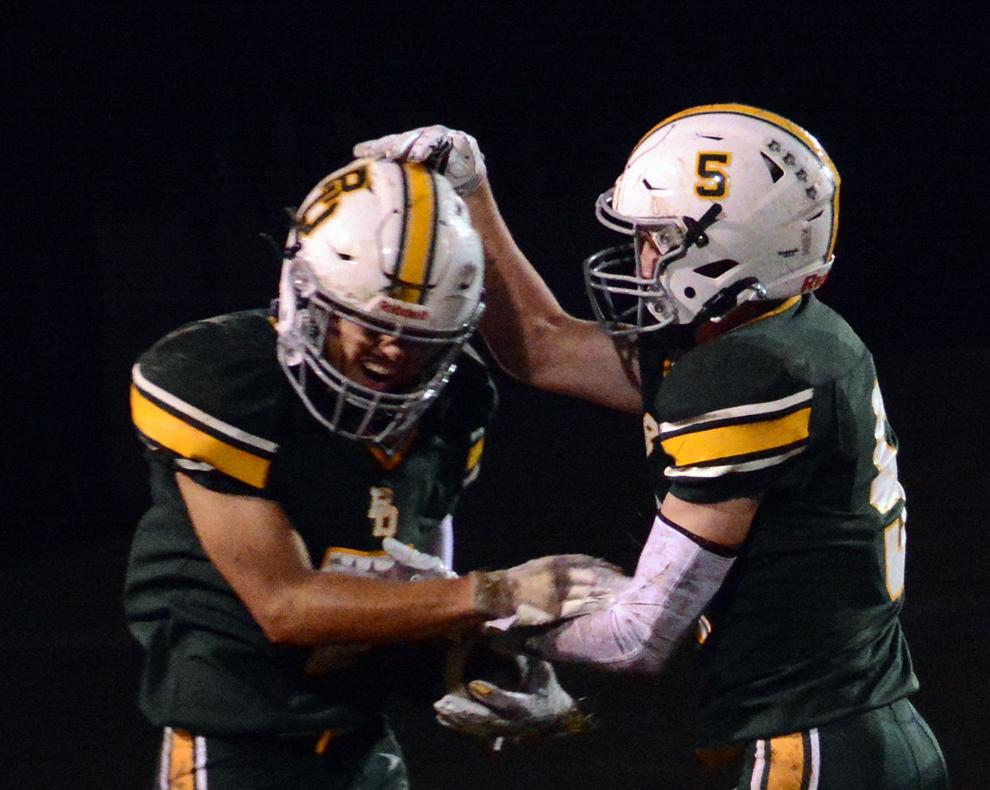 TD celebration 2.jpg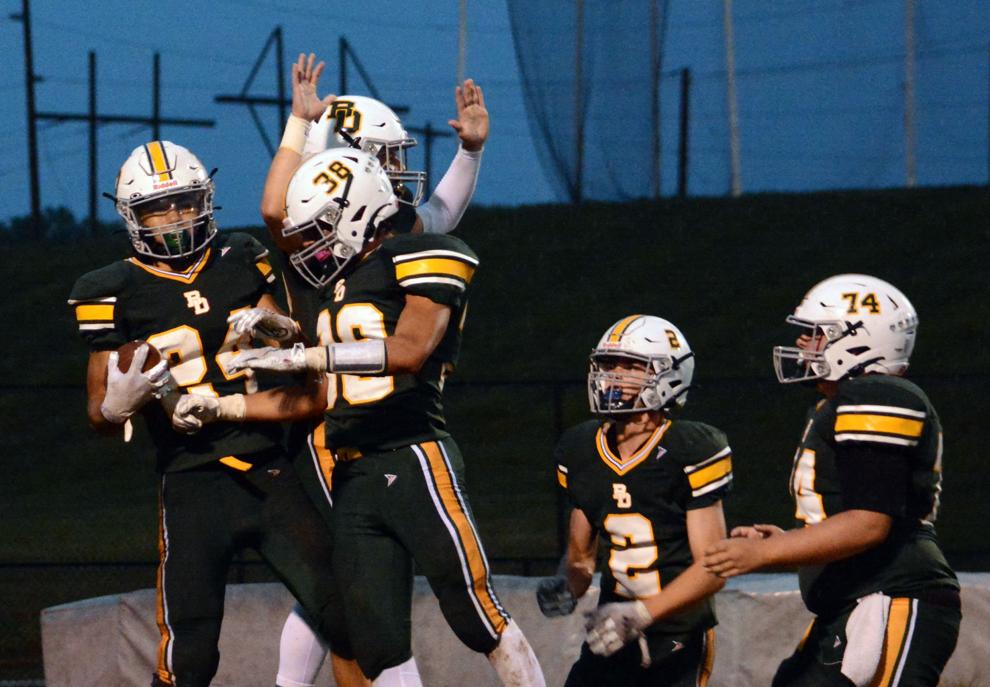 TD celebration 3.jpg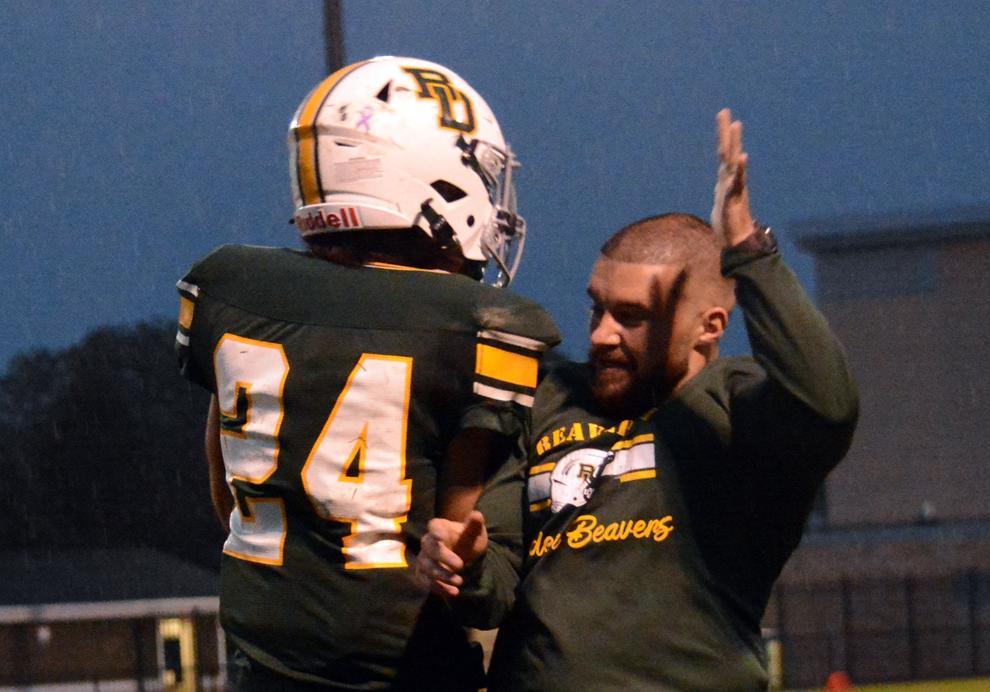 TD celebration.jpg