In last year's season finale against Randolph, the Cambria-Friesland prep football team was down by two points, driving down the field and looking for the go-ahead score with under a minute remaining.
However, near the Randolph 30-yard-line, Hilltoppers quarterback Kobe Smit dropped back to pass and uncorked an attempt to receiver Cade Burmania on a crossing pattern. Smit didn't see Randolph defensive back Zach Heft invade the route, however, and threw it right into his waiting hands.
The interception sealed a 24-22 Trailways Small Conference victory for the Rockets.
"I was just like, 'I better catch this,'" Heft recalled during a phone interview on Saturday. "And I did, thankfully."
The win not only put Randolph (7-2, 3-2 Trailways Small) into the WIAA Division 7 postseason, but it also knocked the Hilltoppers (4-6, 2-3) out of postseason contention with a below .500 conference record.
It was an important game between the rival towns that are separated by less than 6 miles and was a back-and-forth thriller played in front of a packed house, and for those reasons it has been picked as the Daily Citizen's best Week 9 game of the last decade.
"It felt so good to do that to them," Randolph's Jordan Tietz said. "They've always been our rival and through middle school, they always beat us. It's always been our thing to get them back. We're 3-1 against them in high school."
The Rockets were scheduled to host the Hilltoppers in a WIAA Division 6 playoff game tonight, with the winner claiming the right to call itself the champion of the four-team pod they were assigned to by the WIAA in the revamped COVID-19-friendly postseason format. However, C-F has been forced to forfeit the game to Randolph because of COVID-19 and the Rockets will now play Oshkosh Lourdes in a non-WIAA game tonight at St. Mary's Central in Neenah.
The Rockets got the final lead of last season's Week 9 game when kicker Seth Schmucki, who is now a punter for the University of Minnesota Duluth, kicked a 26-yard field with 2:36 left to go up by two points.
"I was overly happy that I made the field goal," Schmucki said. "I knew it was a big game. I had friends on both sides. To be able to make the field goal made me happy. Then my defense was able to hold onto the lead."
Even though Schmucki made the field goal, he said he felt nervous walking out there because right before halftime, he missed a field goal that would've gave the Rockets a 24-14 lead.
"Talking through it, coach said, 'Don't worry, you'll get your chance, and I know you'll make it then.' He was right. He had all the faith in the world in me," Schmucki said of a conversation with Randolph coach Tom Chase.
After the game last season, Chase said, "I would say Seth is one of the best kickers I've had. I've been coaching for a long time. I've had one kicker that was phenomenal and he's right there with him. I have all the confidence in him in the world. He's a great kid and a great kicker. He does well under pressure."
While the kicking game was on point at the end of the game, Randolph's defense also had a stellar game against Cambria-Friesland. The Rockets forced five fumbles (recovered four) and intercepted Smit twice.
Cambria-Friesland's Mason Owen fumbled the ball at the Toppers' own 35 yard-line with 35 seconds left in the first quarter. Five plays into the second quarter, Randolph quarterback Brayden Haffele ran in for a 1-yard touchdown with 10:37 left to give the Rockets a 21-14 lead.
"It comes from the coaches," Tietz said of why Randolph has been a takeaway machine over the last two seasons. "They give us the right formations and they give us all we need to know what to do. We just execute it."
The first quarter gave the fans what they wanted in a game – lots of scoring. That included an 85-yard kickoff return by Tietz, giving the Rockets a 14-6 lead with 5:24 left. That answered a 13-yard pass from Smit to Owen just 12 seconds earlier that had made it 7-6.
"It was for sure a momentum booster," Tietz said of his first-career kick off return for a touchdown. " If any team gets a special teams touchdown that helps so much."
Smit and Owen hooked up again for a 45-yard passing touchdown to tie the game at 14 with 3:38 left before halftime.
Cambria-Friesland running back Max Raymond got the Hilltoppers within 21-20 when he hit pay dirt with a 38-yard touchdown on the ground with 5:56 left in the third quarter, then Raymond ran in the 2-point conversion to give the Toppers a 22-21 lead — their first advantage of the night.
Raymond, who rumbled for 162 yards on 39 carries, fumbled the ball at the Randolph 39 late in the fourth quarter that set up Schmucki's game-winning field goal.
"I was definitely nervous walking up there, knowing that the season could potentially be on how my kick went," Schmucki said. "I also remembered that I had been practicing since the snow came off the ground that year. I was just going out there doing what I had practiced to do for so long, then coach having the faith in me to go out there even though I had already missed a field goal earlier in the game. My team got me that close, the snap and hold was good, and everything else went great."
Tietz said there were no worries when Schmucki was out there kicking because the senior had already kicked a 25-yard field goal with three seconds left to beat Pardeeville 10-8 in Week 2 of that year.
"So we had so much trust in him and we believed in him always when he's kicking," Tietz said. "Right after he made it, I was like, 'Whoa, we're going to win.' But we had to get a stop on defense. Then Zach Heft made a huge interception to finish the game off for us."
The victory over the Hilltoppers was certainly special for the Rockets.
"Oh, most definitely," Tietz said. "It was definitely one of the best games. I probably have a better showing, offensively or defensively, in any other game, but with that game being against Cambria, it's always the best game if you can beat Cambria."
Brayden Haffele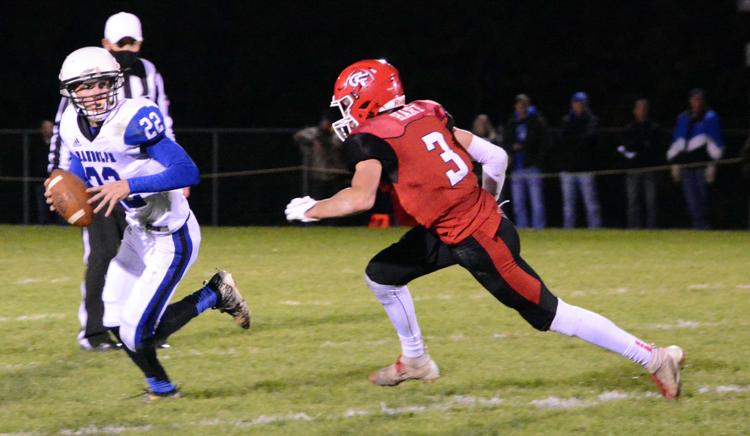 Owen Jones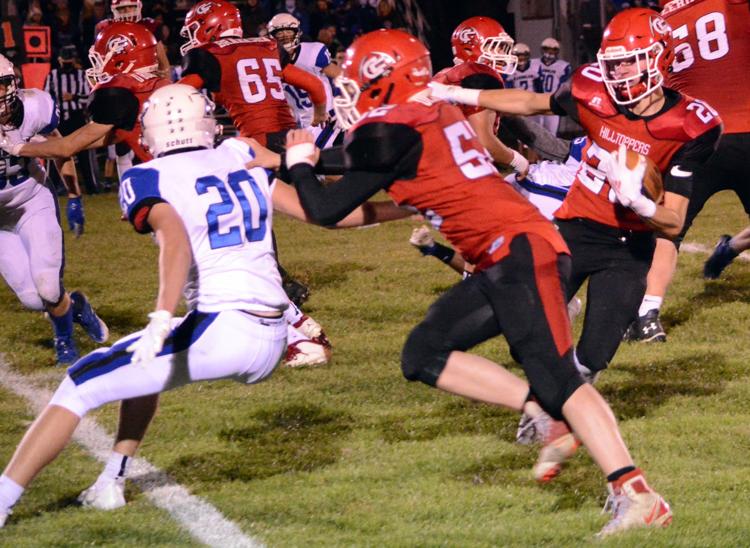 Cade Burmania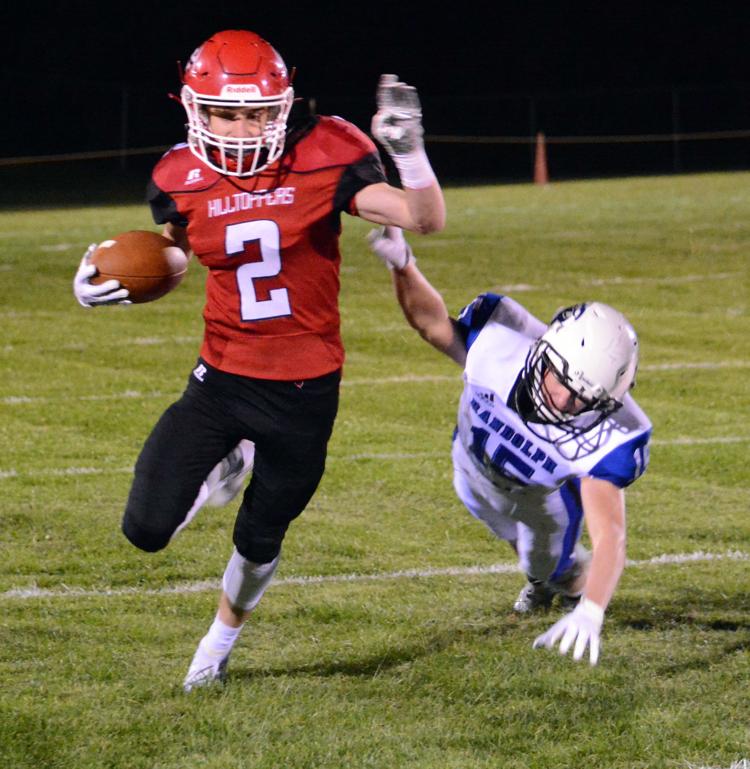 Zach Paul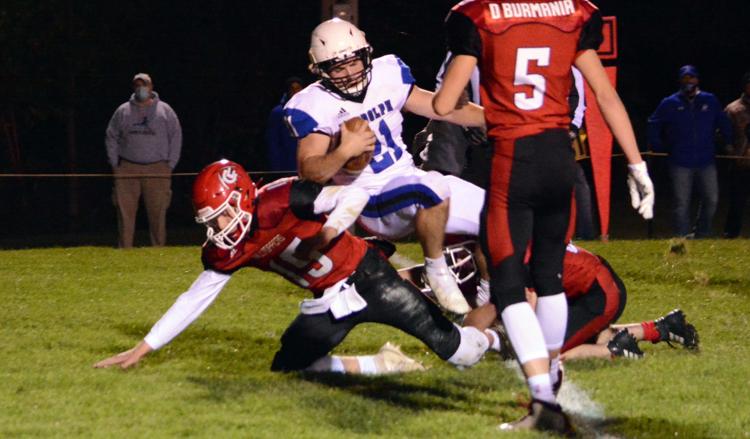 Brayden Haffele 2.jpg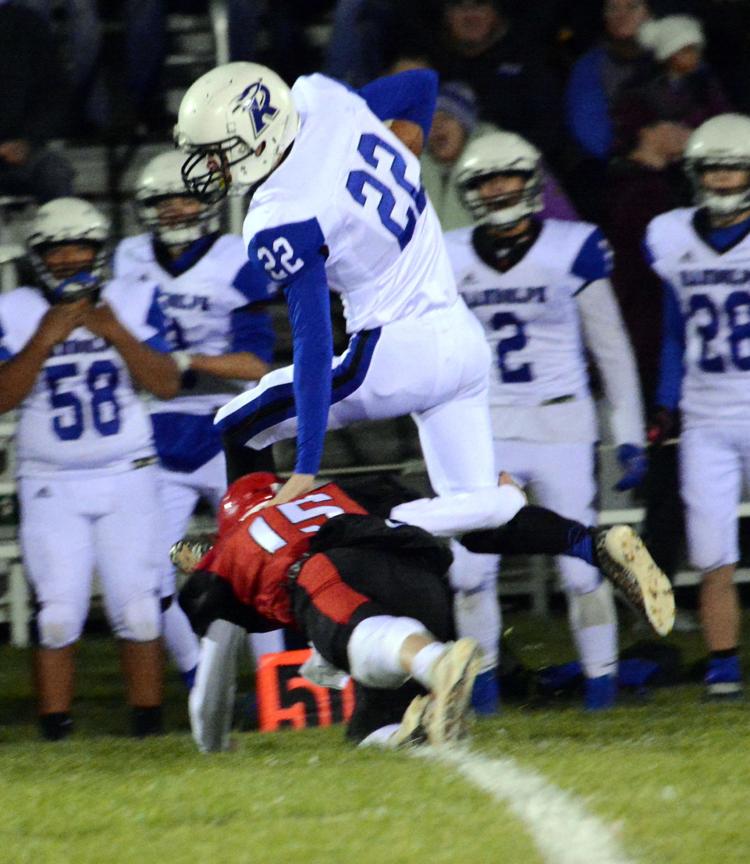 Cade Burmania 2.jpg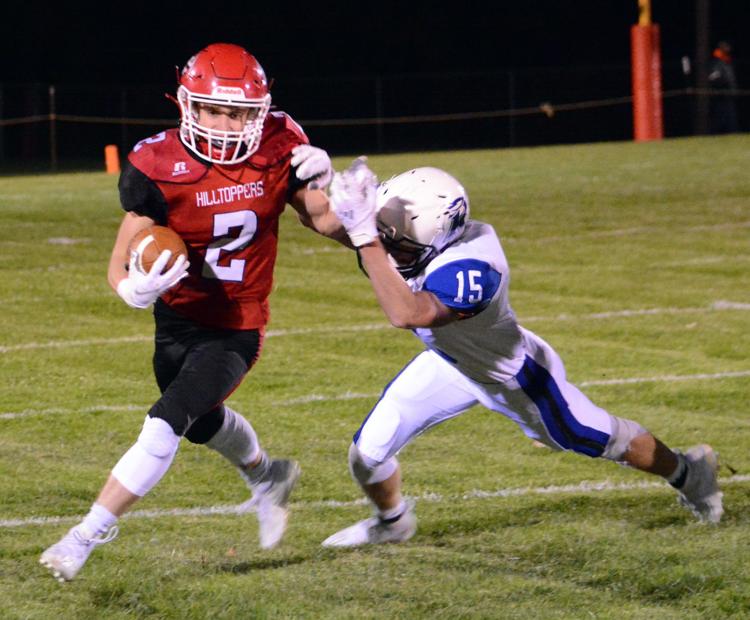 Griffin Hart.jpg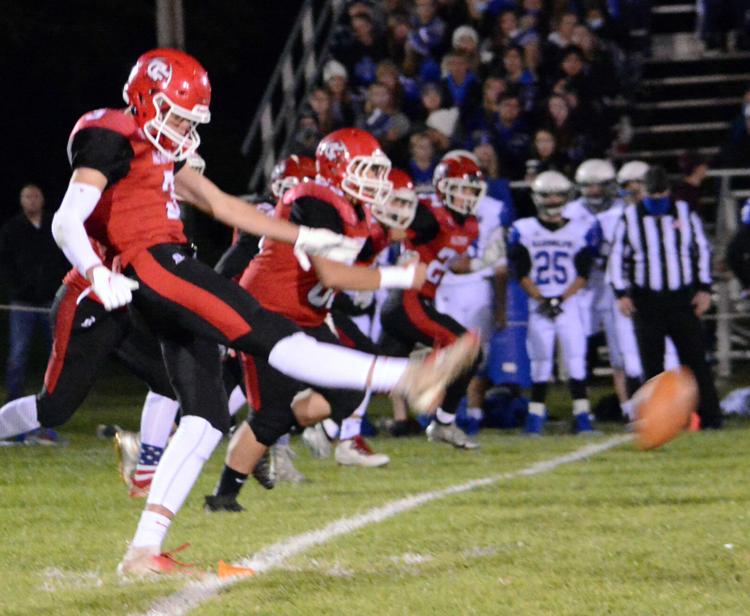 Haffele touchdown celebration 2.jpg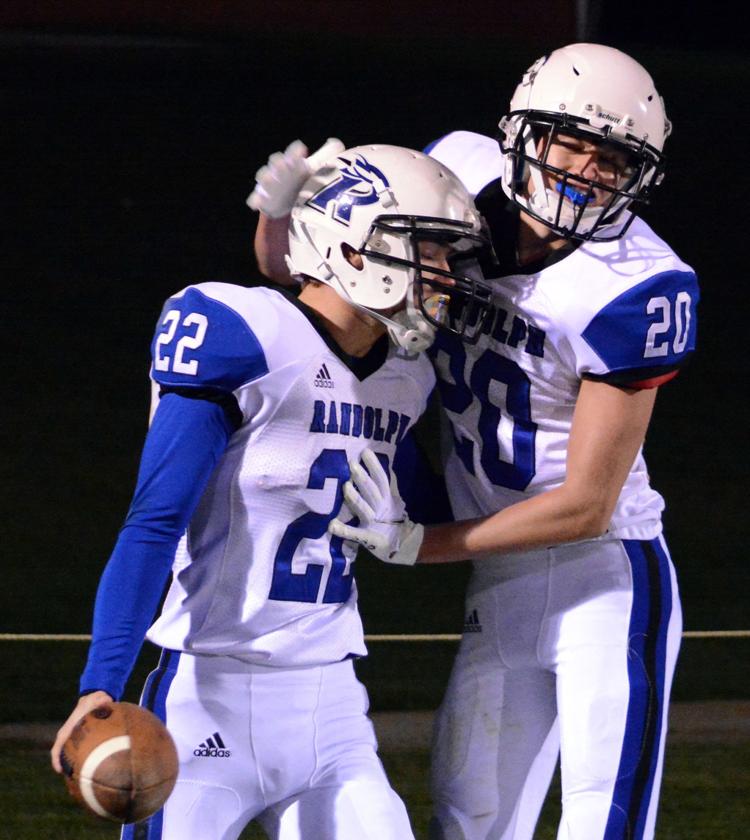 Haffele touchdown celebration.jpg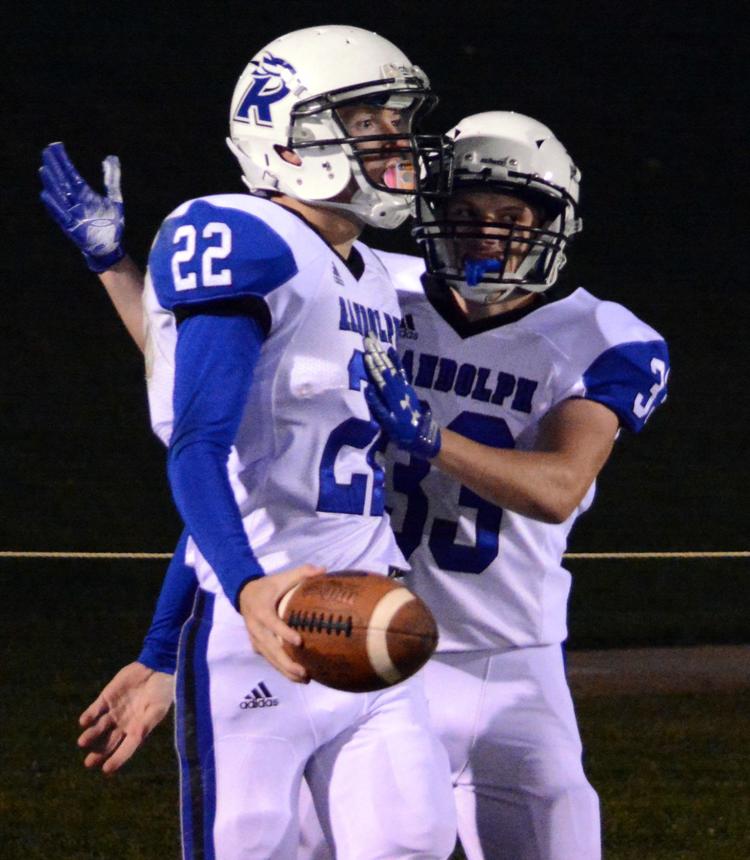 Jax Rataczak 2.jpg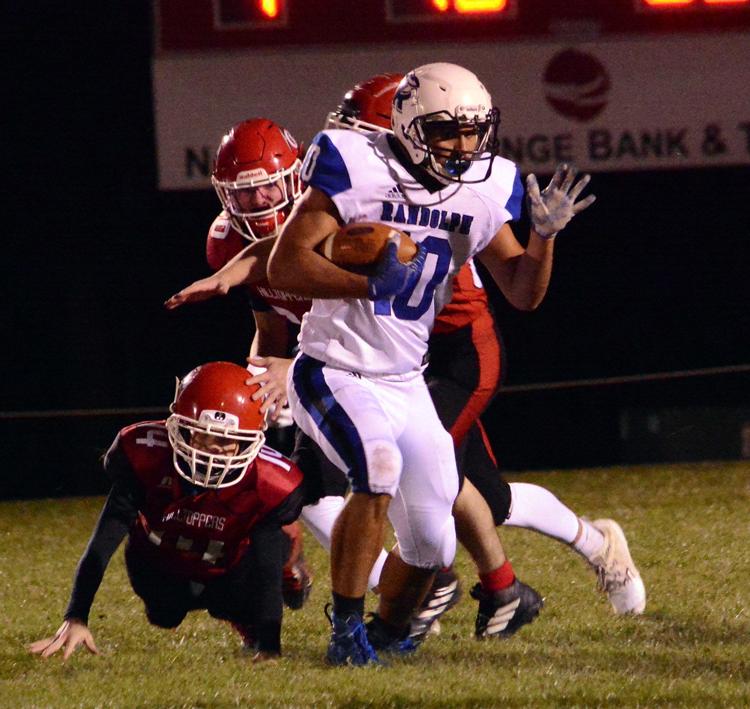 Jax Rataczak.jpg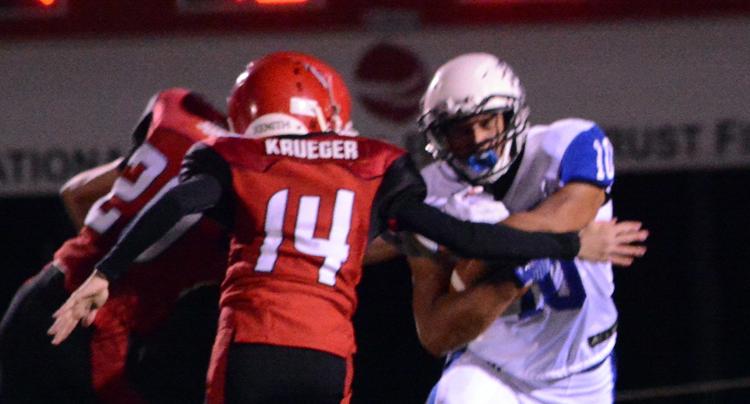 Kobe Smit 2.jpg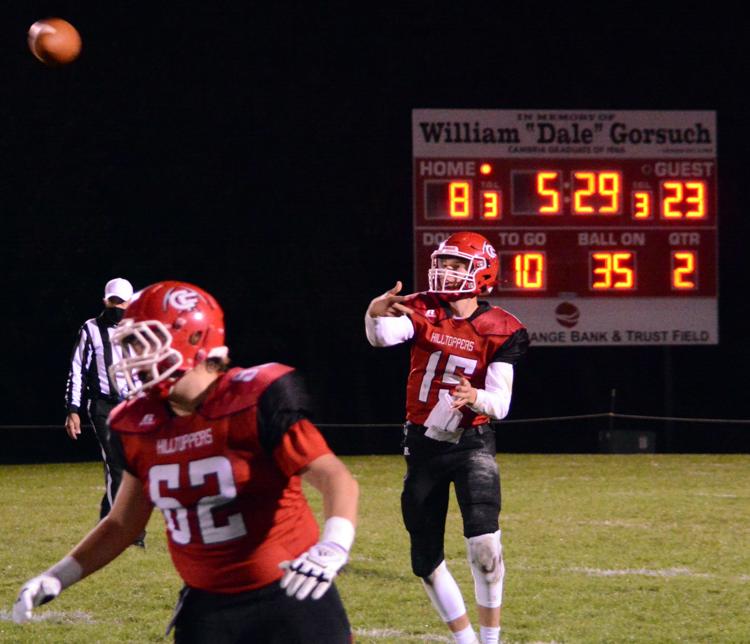 Kobe Smit 3.jpg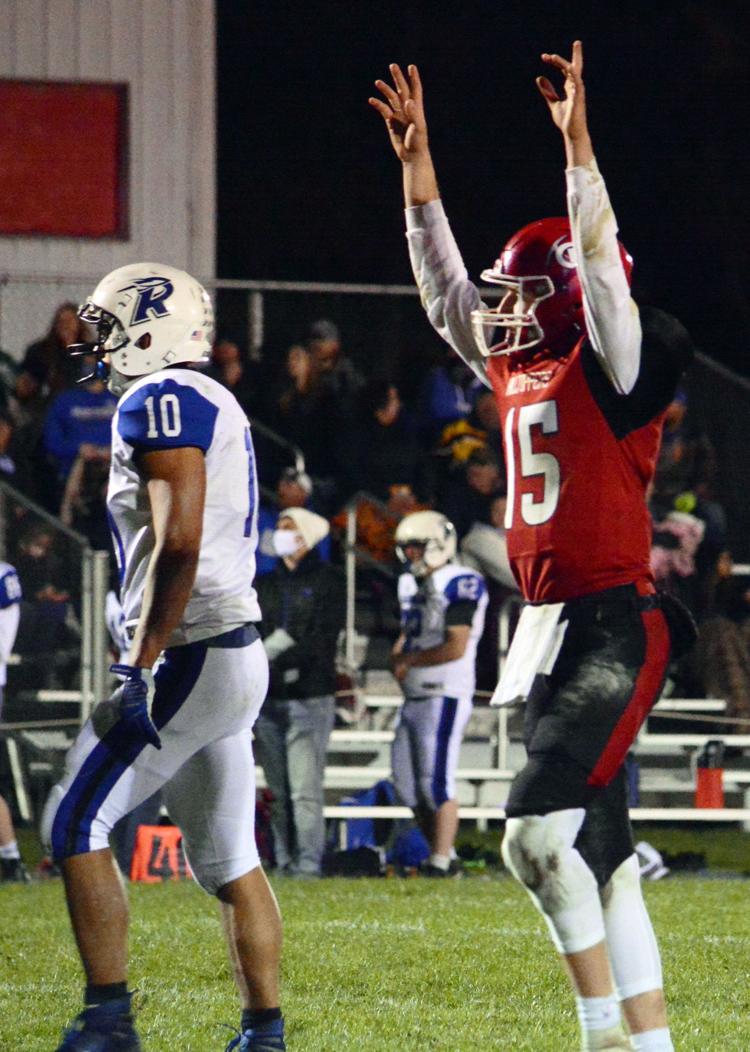 Kobe Smit.jpg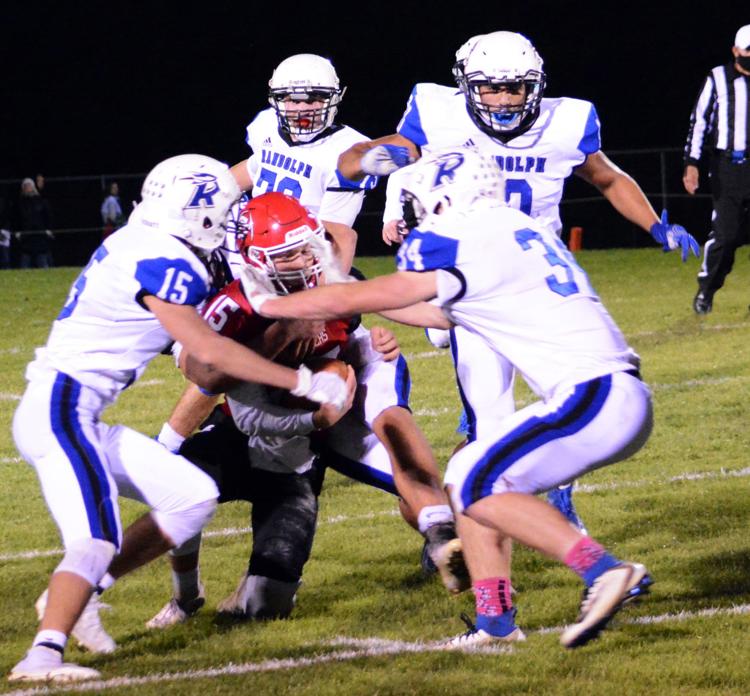 Matt Dykstra.jpg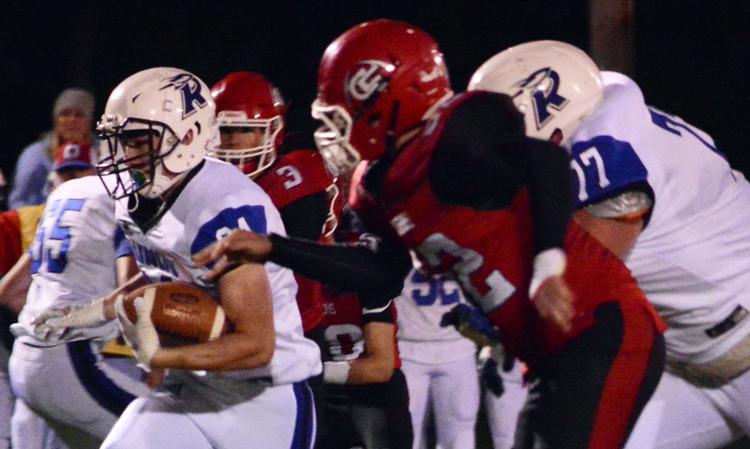 Owen Jones 2.jpg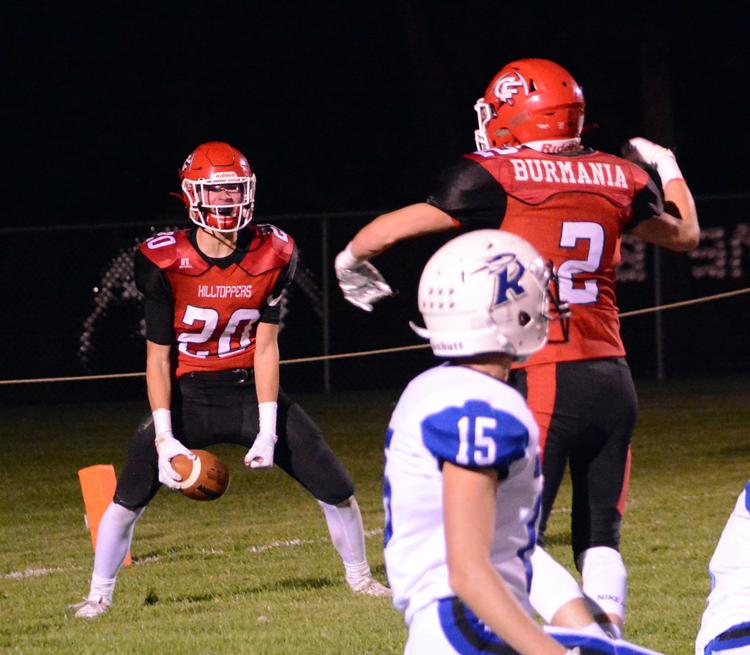 Sack celebration.jpg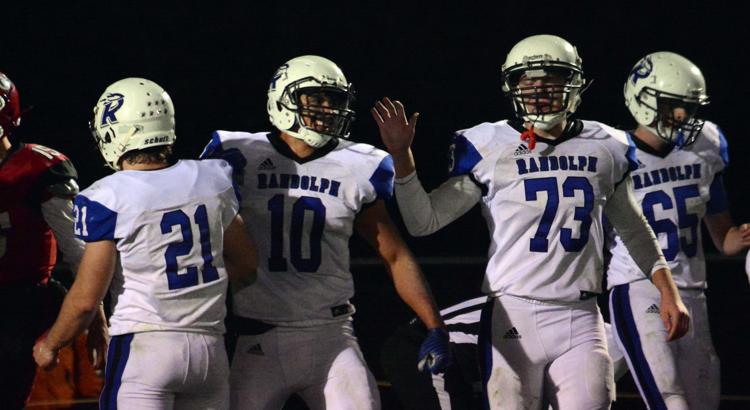 Sam Grieger 2.jpg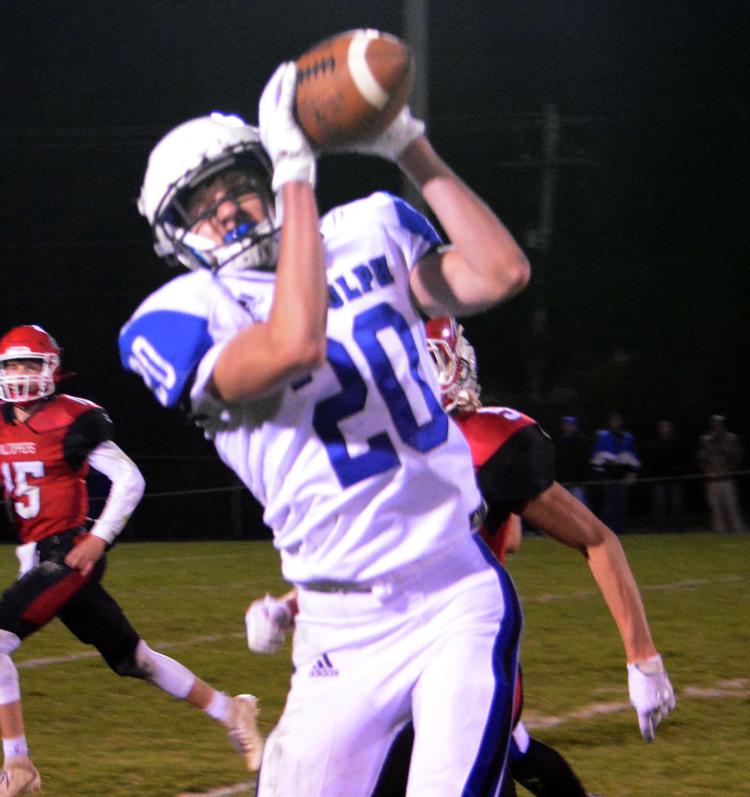 Sam Grieger interception.jpg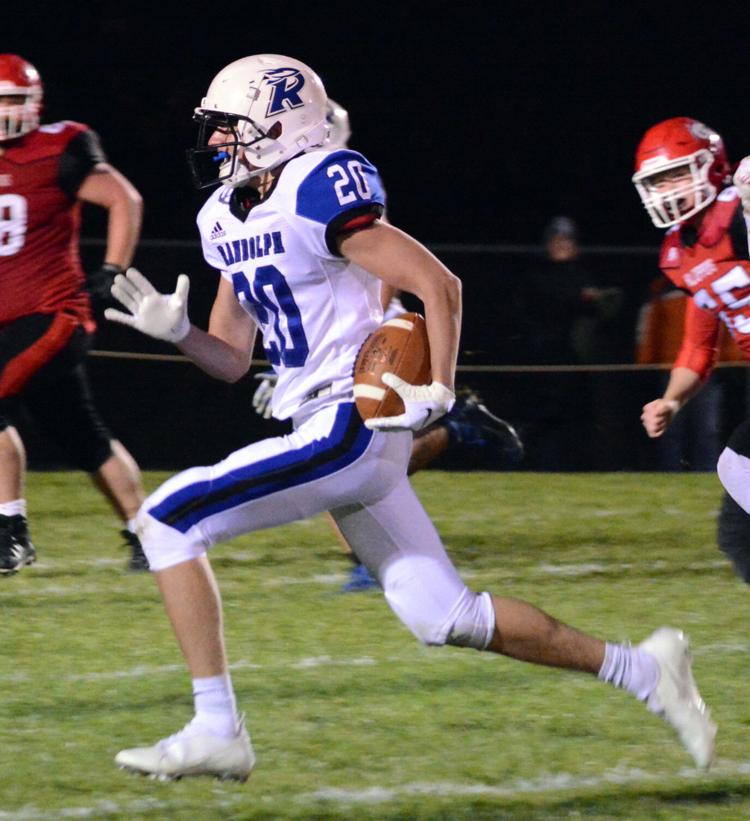 Sam Grieger.jpg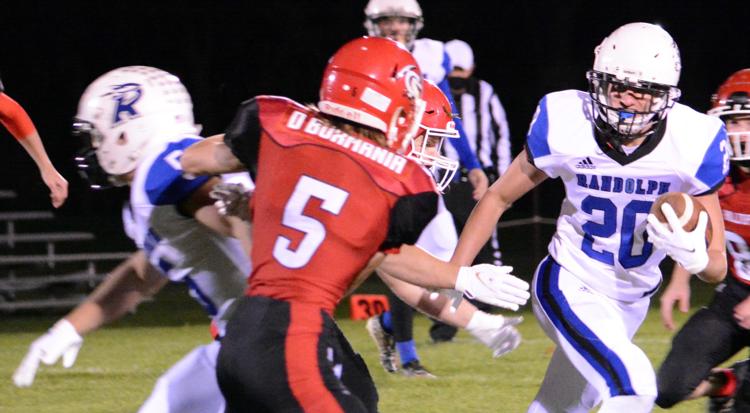 Zach Paul 2.jpg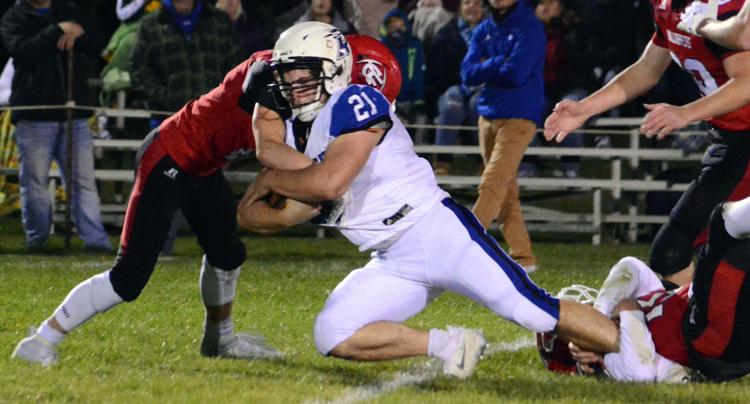 Zach Paul 3.jpg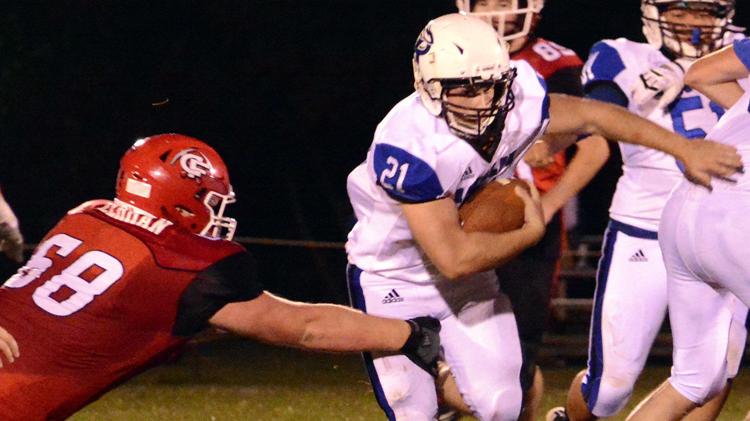 Follow Mark McMullen on Twitter @mmcmull2 or contact him at 920-356-6754.
Get in the game with our Prep Sports Newsletter
Sent weekly directly to your inbox!