COLUMBUS — A lot goes into a prep football team developing a great ground game.
Look at Columbus. The Cardinals have a beefy offensive line up front and a one-two punch in the backfield that's hard for any opposing team to stop.
Just ask Capitol Conference rivals Watertown Luther Prep. The Phoenix had to endure the brunt of the Cardinals' ground-and-pound style of football, which helped them rush for 305 yards and earn a 29-7 victory.
"We're a ground-it-and-pound-it team and we want to wear you down," Columbus coach Andrew Selgrad said. "I think we did that today."
The Cardinals (5-1, 3-1 Capitol) have two very good running backs in Colton Brunell and Andrew Pfeffer.
The workhorse is definitely Brunell, who ran for 218 yards and two touchdowns on 28 carries.
"He's a special back," Selgrad said of Brunell. "It's a credit to our linemen too. They blocked really well for him. It's definitely a team effort on that side, but you can't take anything away from Colton. He makes things happen on the field and that's a very special thing. He's got that special thing."
Pfeffer was second on the team with 11 carries for 53 yards and one touchdown.
The backs are used in different ways, but they're used effectively because of the offensive line and the receivers on the outside handling their assignments.
For instance, both teams started off slow in the first quarter, but the Cardinals got the Phoenix (4-2, 2-2) off the field with a punt late. The Cardinals got the ball and had Brunell carry it five times in a seven-play drive that ended with quarterback Nathan Cotter sneaking it in for a 1-yard touchdown just 1 minute, 14 seconds into the second quarter to go up 7-0.
"When we got our linemen to know what they're doing and adapt to (Luther Prep's front), that definitely made me get more yards," Brunell said of helping the offense get out of a slow start in the first quarter.
On the ensuing Luther Prep offensive drive, quarterback Marcus Fitzsimmons was intercepted by Mason Carthew at the Luther Prep 29 with 9:12 remaining in the half. It resulted in a 20-yard field goal by Columbus kicker Corbin Hynes with 6:06 left.
The Columbus defense played great all game long. The Phoenix threw for 40 yards and had two interceptions — the second was from Devon McCormick late in the game to seal the victory — and rushed for 170 yards.
"They stepped up huge," Selgrad said. "It was a team effort all around. We knew this was going to be a tough game coming in, especially having the layoff like we did. It was a challenging week of practice."
Brunell had a 35-yard scamper that found pay dirt to raise the lead to 16-0 after a blocked punt with 2:18 left in the third quarter. He got his second touchdown of the second half from 3 yards out with 9:01 remaining in the game to go up 22-0.
"I saw Mason crack a linebacker really hard and I just saw that and got out (to daylight)," Brunell said. "I was looking at backside the whole game because it was always there. The corners were always crashing down."
The Phoenix responded with a two-play drive that ended with a 76-yard touchdown run by Josiah Moore to cut the deficit to 22-7.
Moore's big run helped him break the century mark as he ended the night with 125 yards and a touchdown while also foiling the Cardinals' plans of earning their third shutout of the season.
"From a defensive side, you never want to give up any scores," Selgrad said. "It's going to bother me. You move on and learn from it. The great thing about it is on their next series, we ended up picking off the ball again. That's definitely a positive. You've got to take the good with the bad, but overall I'm proud of what we did."
Pfeffer, who only had one carry in the first half, finished with 10 carries and a touchdown in the second half. His lone touchdown finished off the scoring when he bulldozed in from 1 yard out to go up 29-7 with 2:15 remaining.
"They're 1A and 1B. It definitely is," Selgrad said of having a one-two punch in the backfield. "We pound you with Colton for a while and then we bring in Andrew. It's a nice thing to have."
The win over Phoenix was a good first test for the Cardinals as they begin preparing to play at Lodi in a Capitol Conference showdown next week. The Blue Devils barely escaped Lakeside Lutheran, 17-14, Friday night.
"I'm looking for us to win because that's the biggest game (for us), I think," Brunell said. "They're undefeated and we're undefeated, technically."
GALLERY: Photos from Friday's Capitol Conference game between Luther Prep and Columbus
Aren Ekern 2.jpg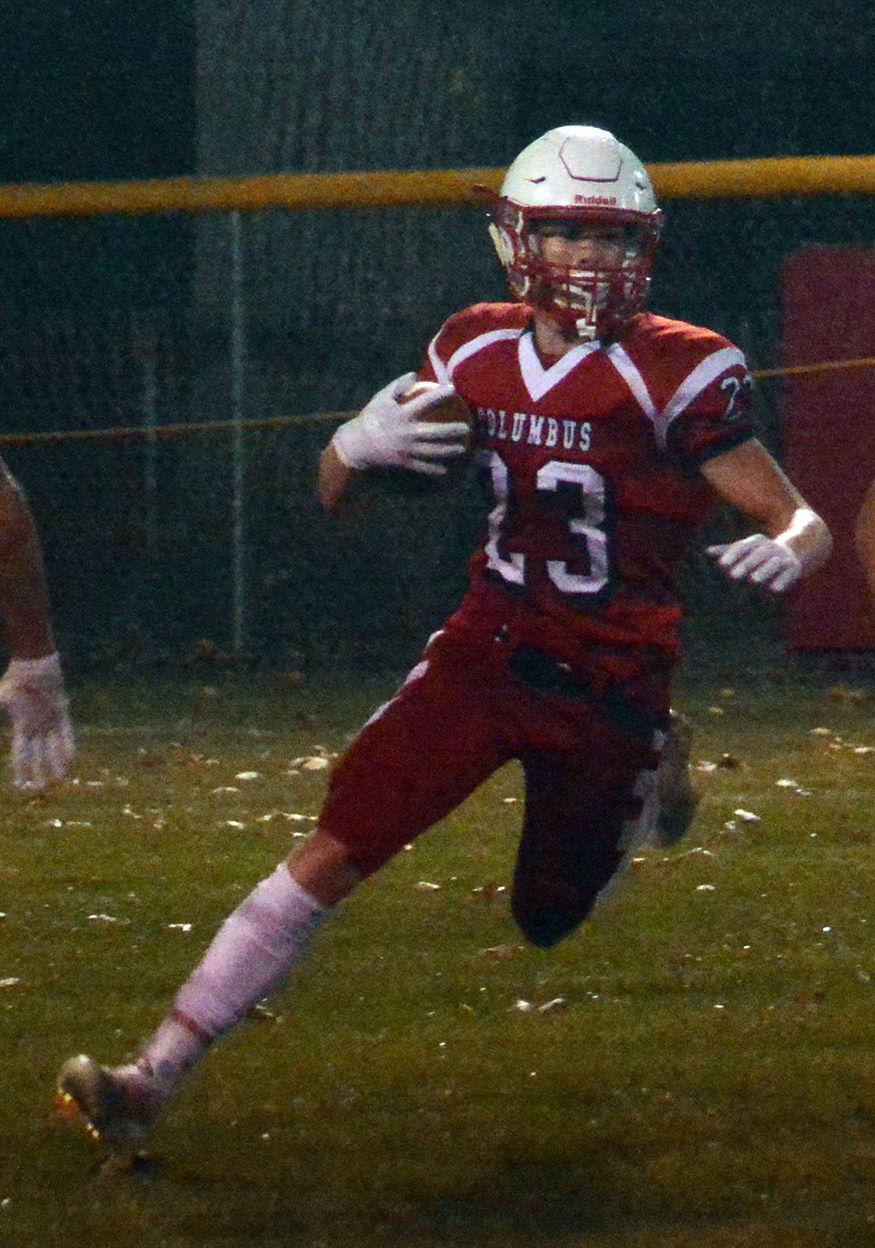 Aren Ekern 3.jpg
Aren Ekern.jpg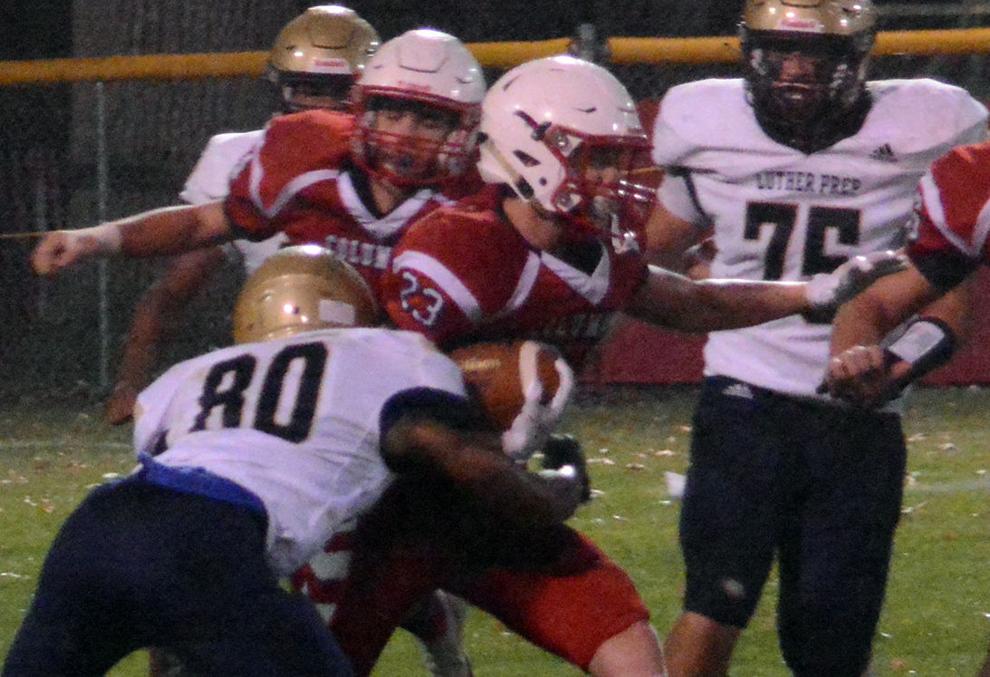 Brady Link 2.jpg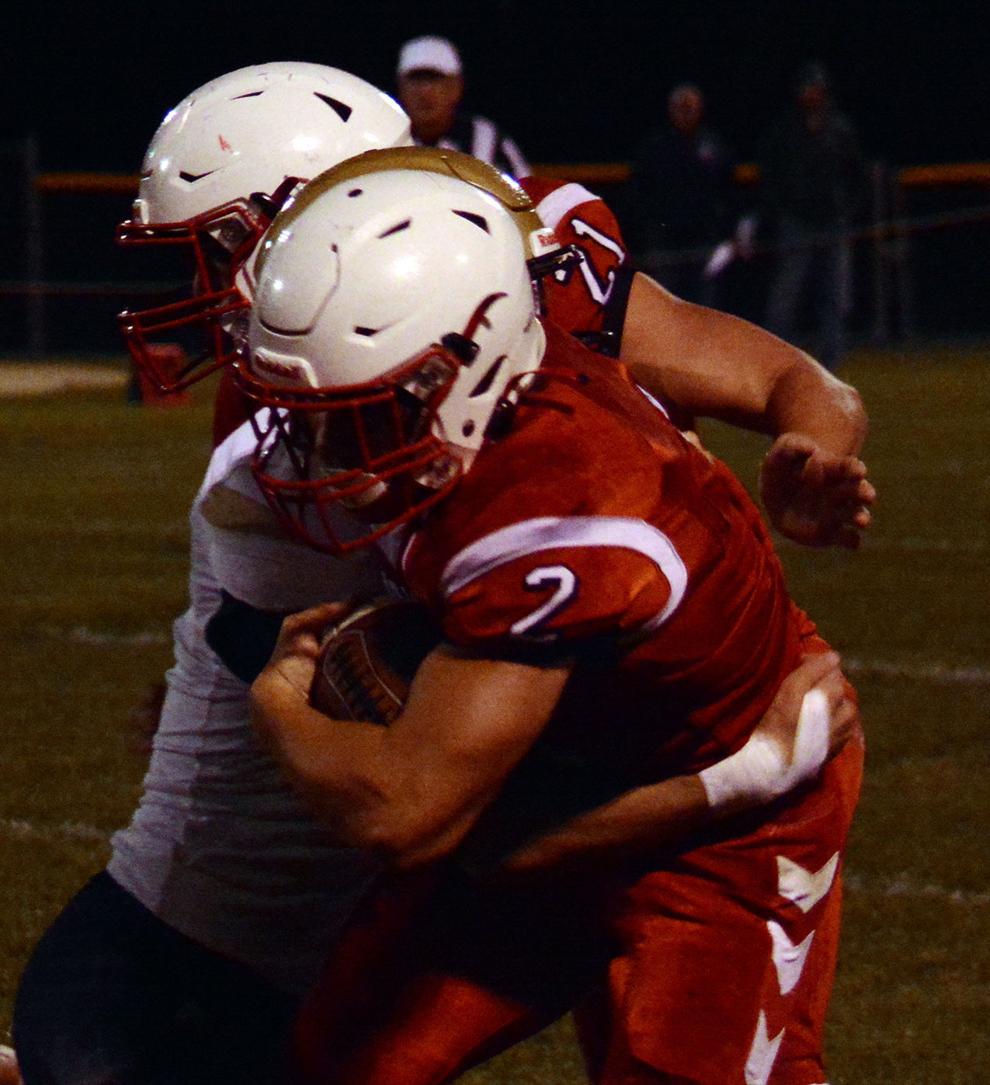 Brady Link 3.jpg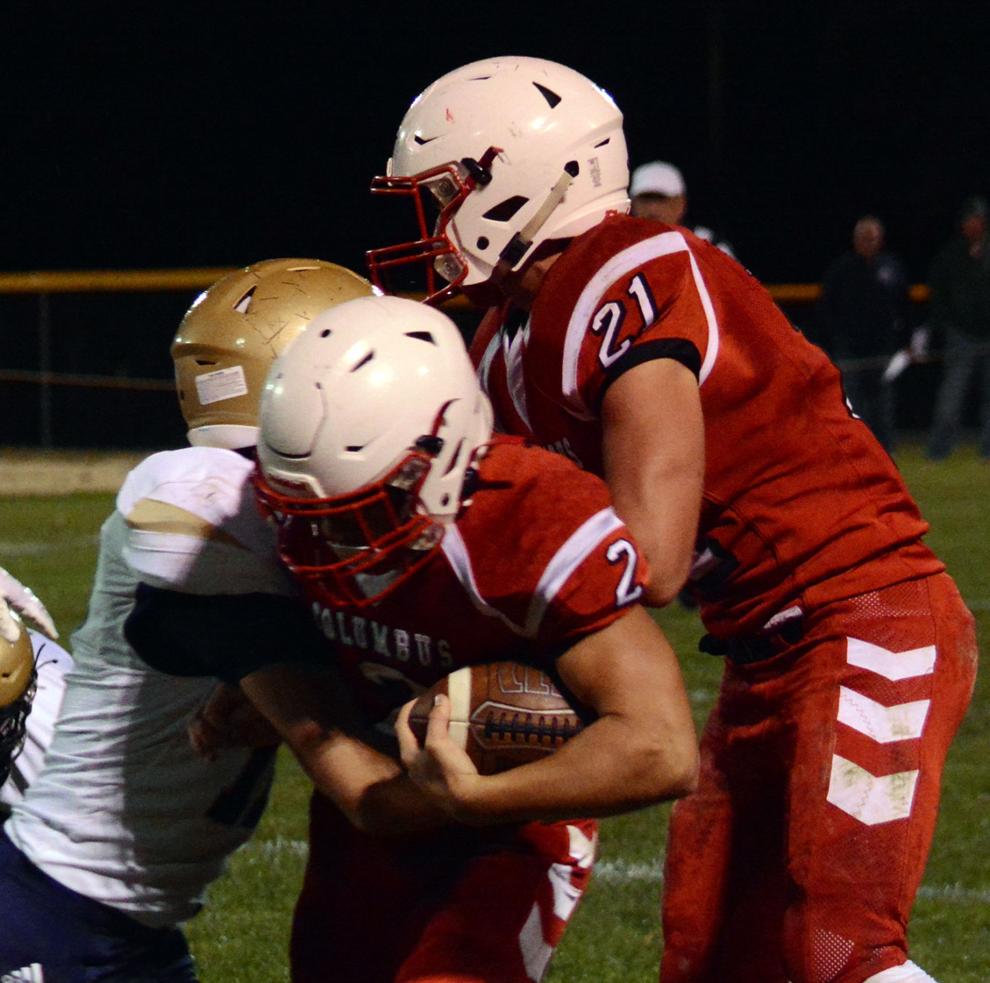 Brady Link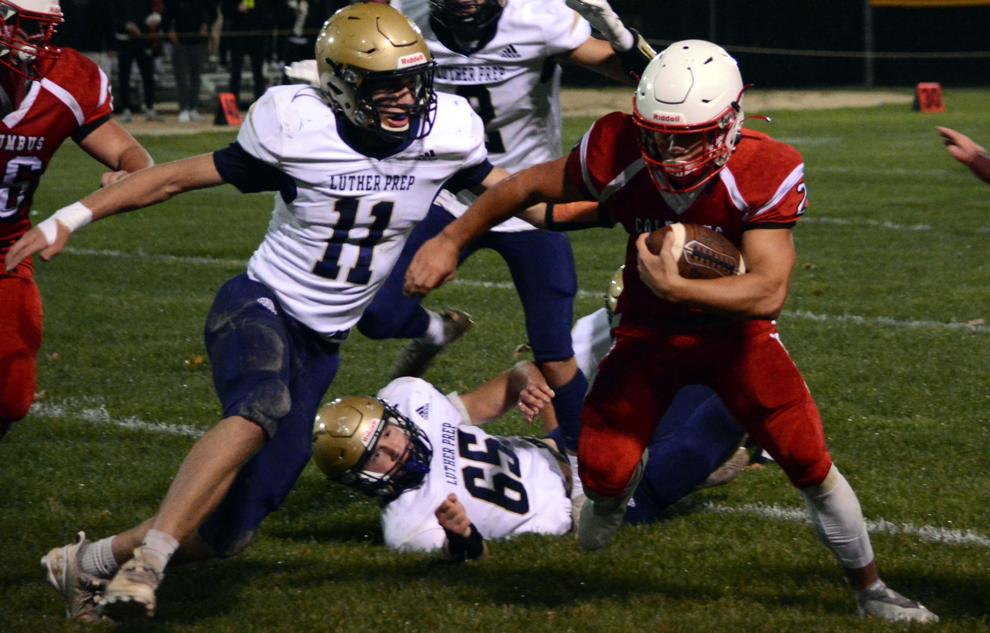 Brett Wieting.jpg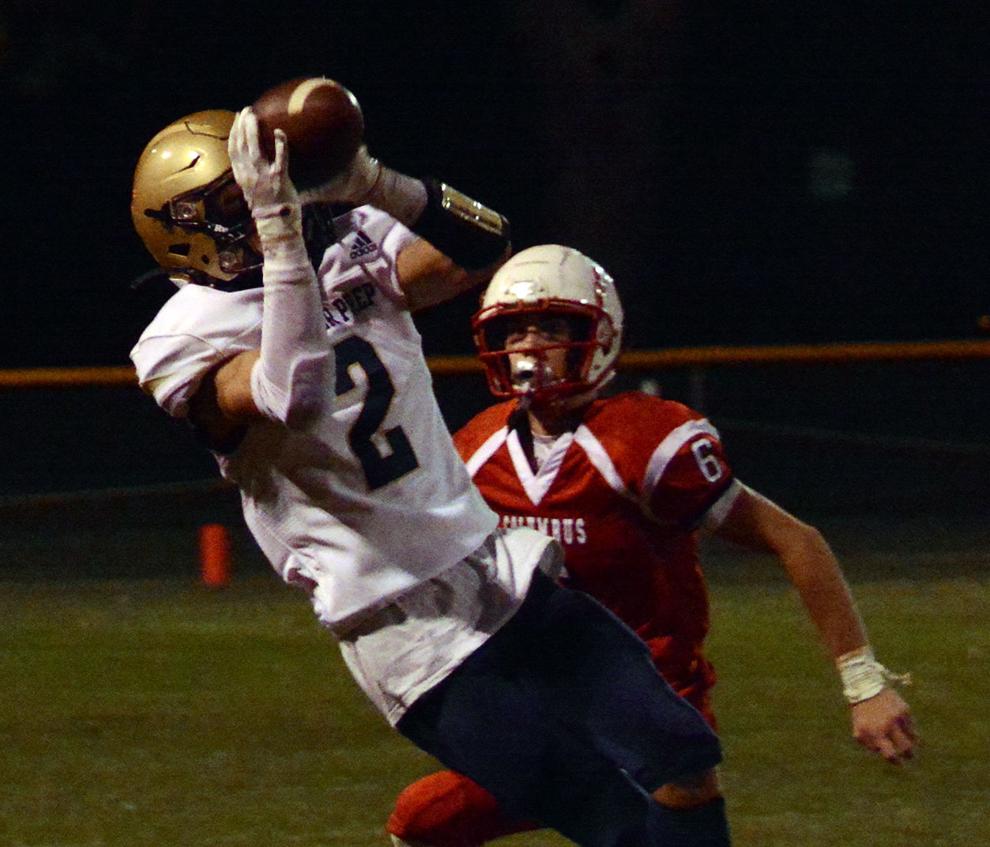 Colton Brunell 2.jpg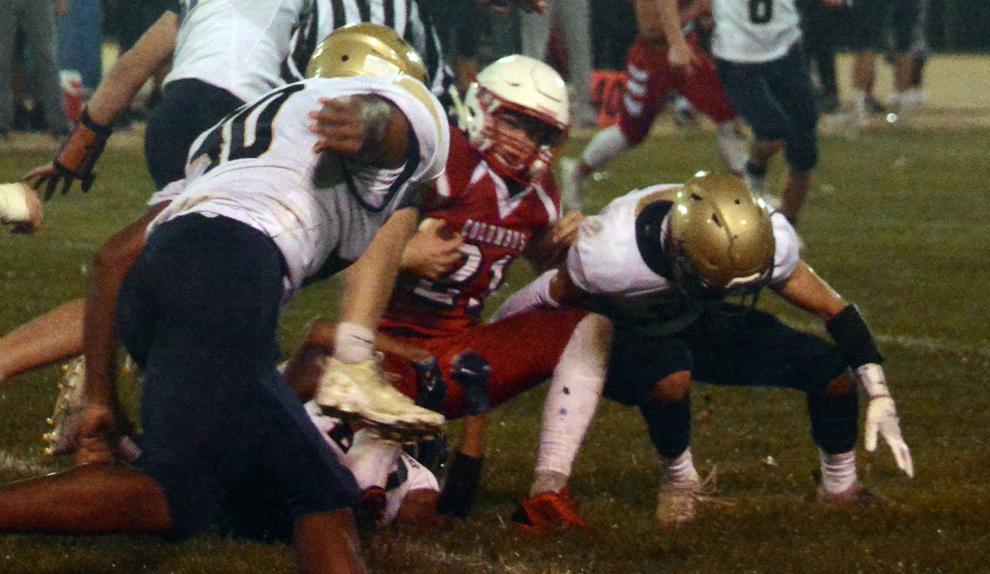 Colton Brunell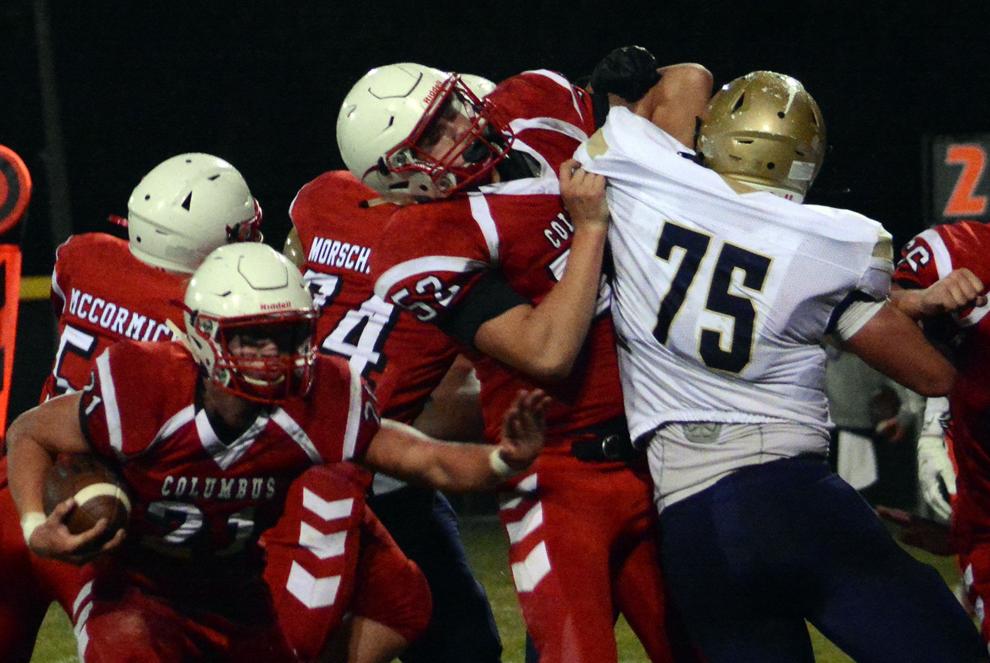 Colton Brunell 4.jpg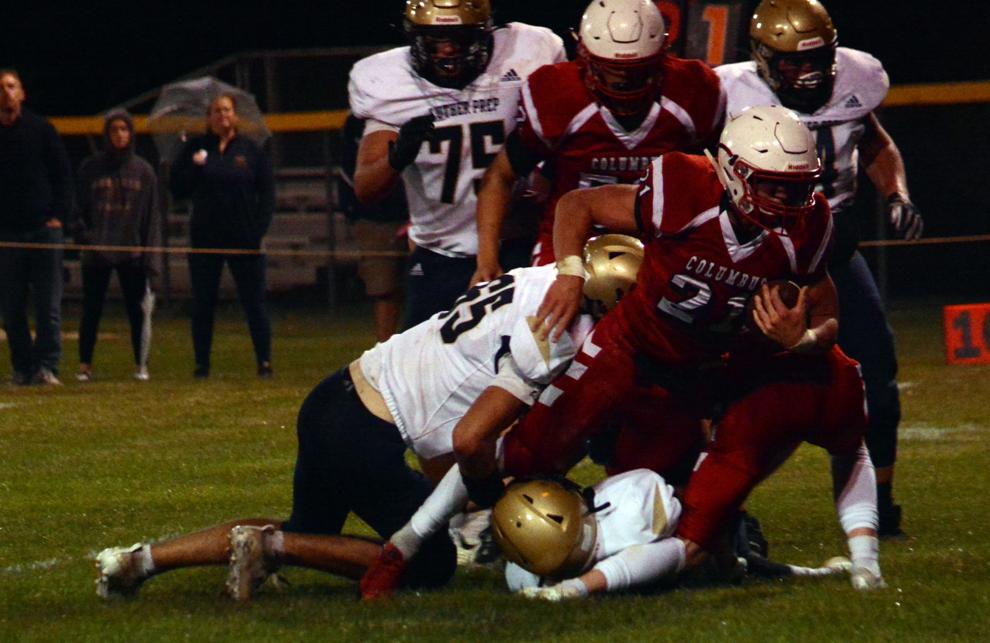 Colton Brunell 5.jpg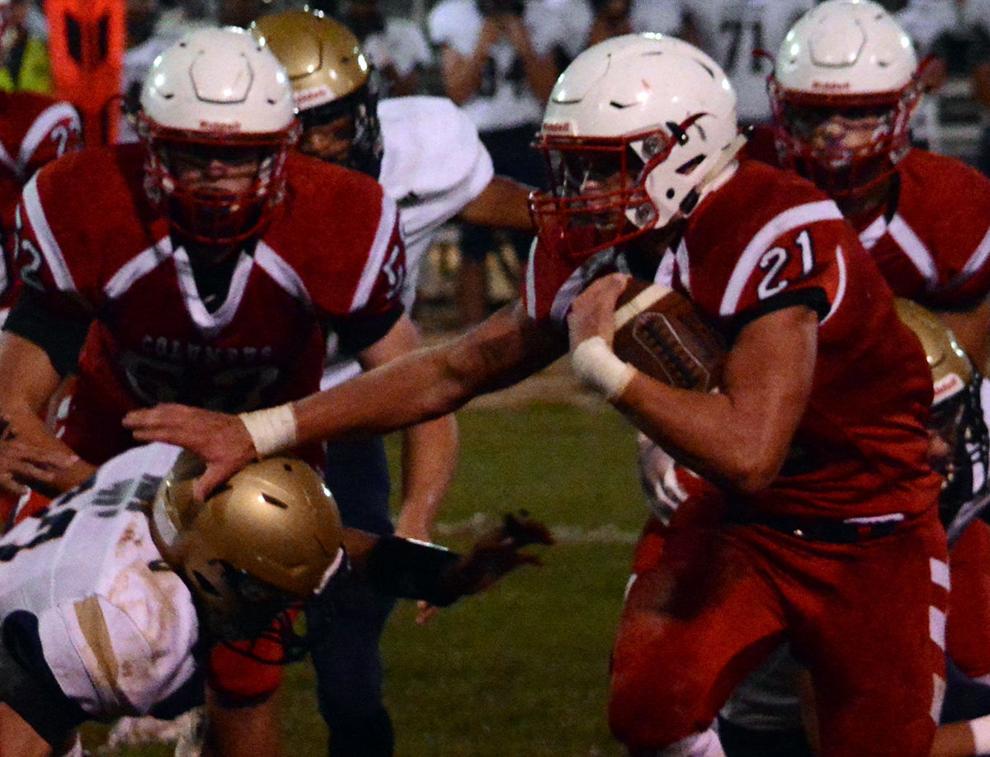 Colton Brunell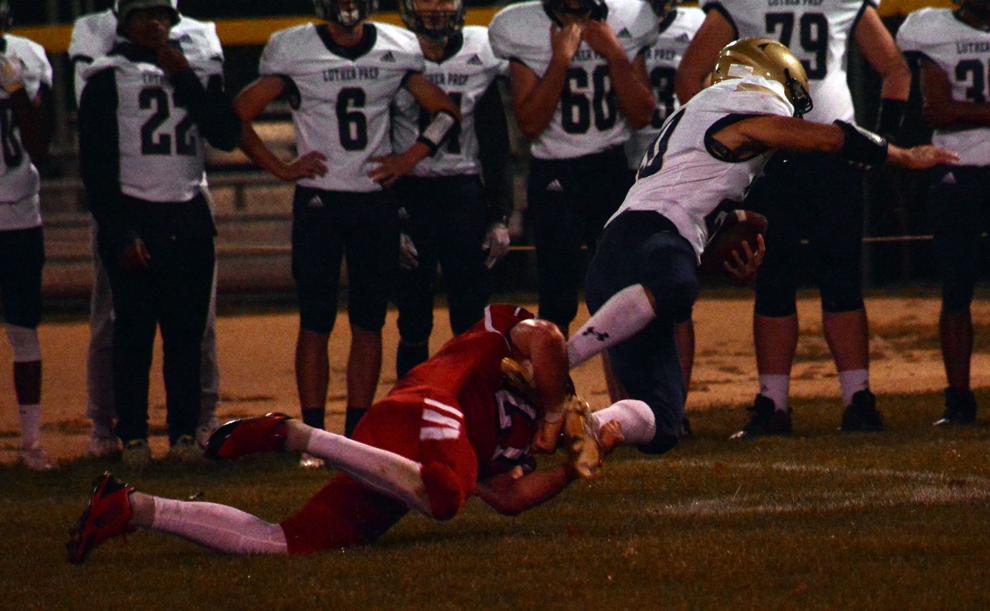 Columbus student.jpg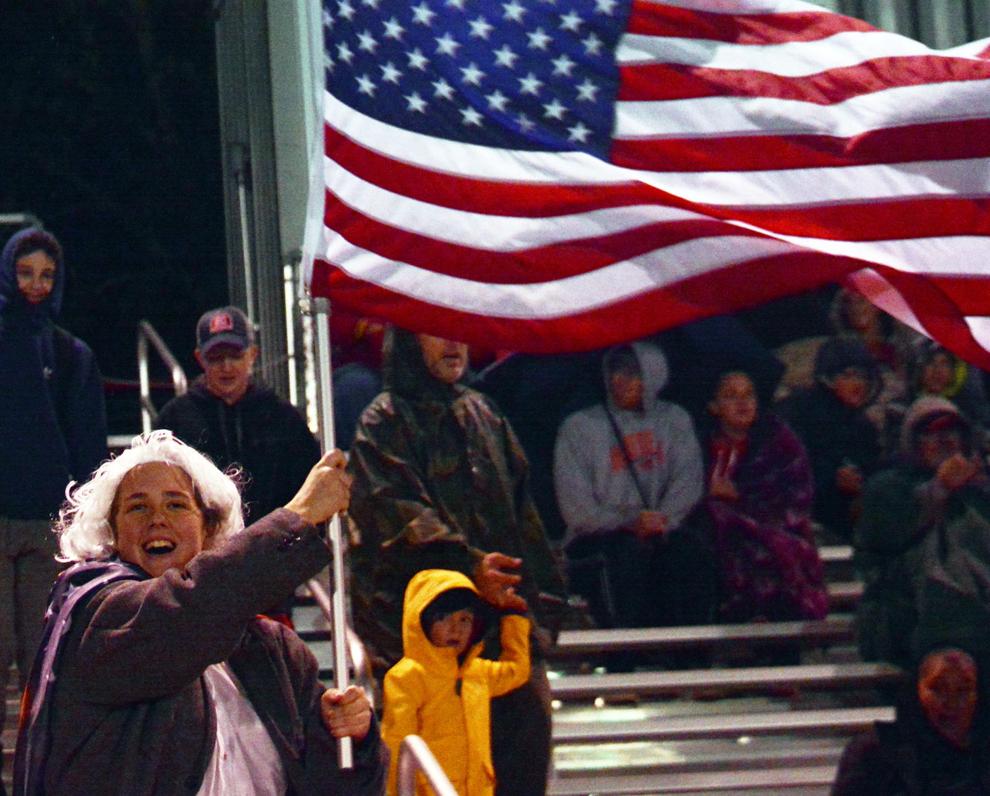 Corbin Hynes.jpg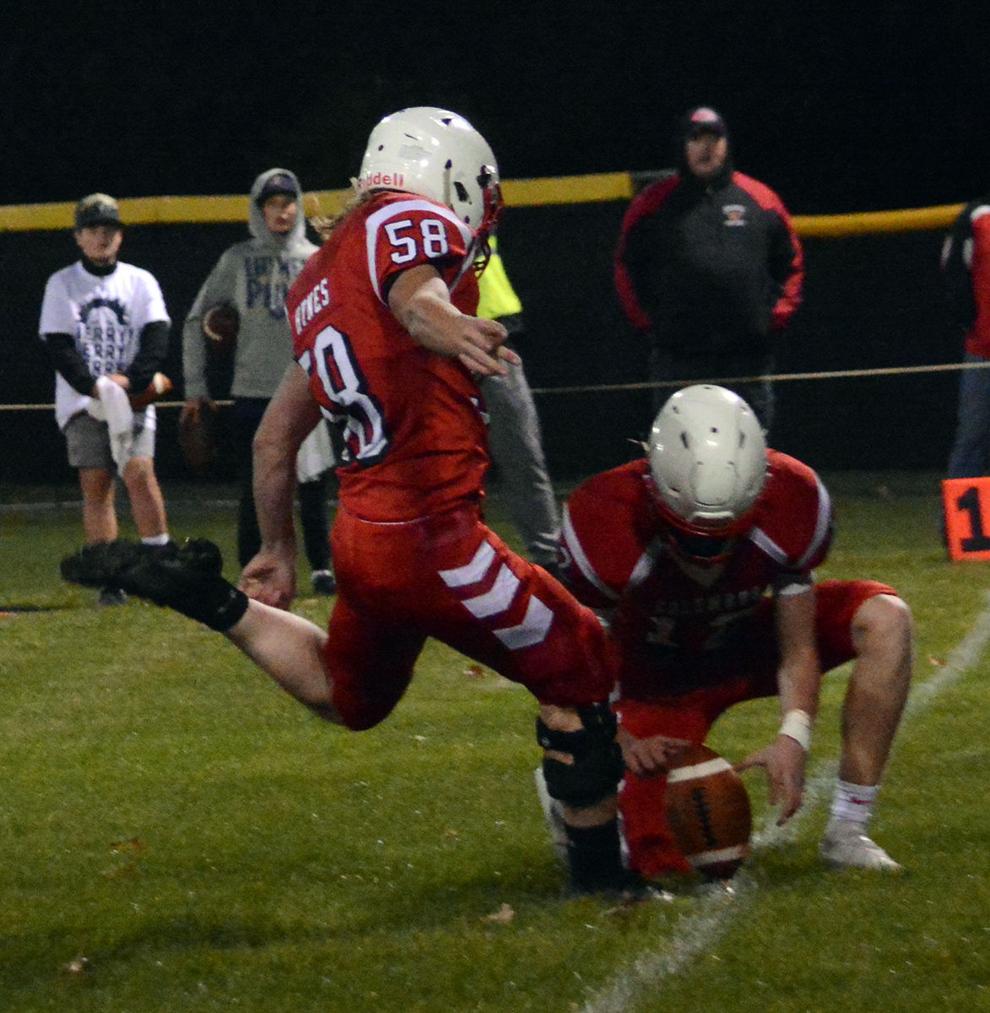 Mason Carthew.jpg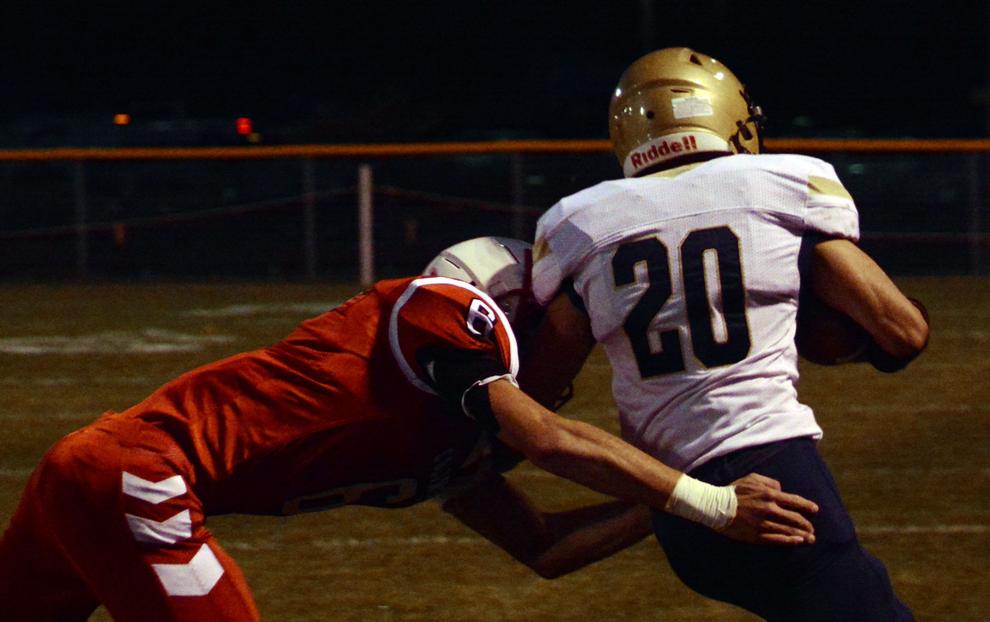 Nathan Cotter.jpg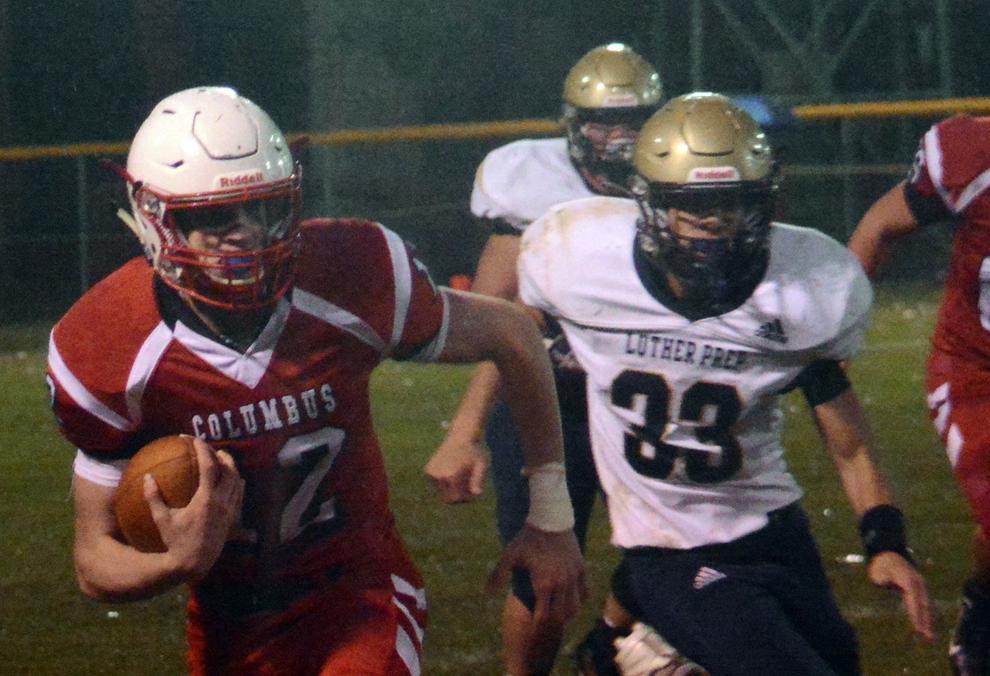 National Anthem 2.jpg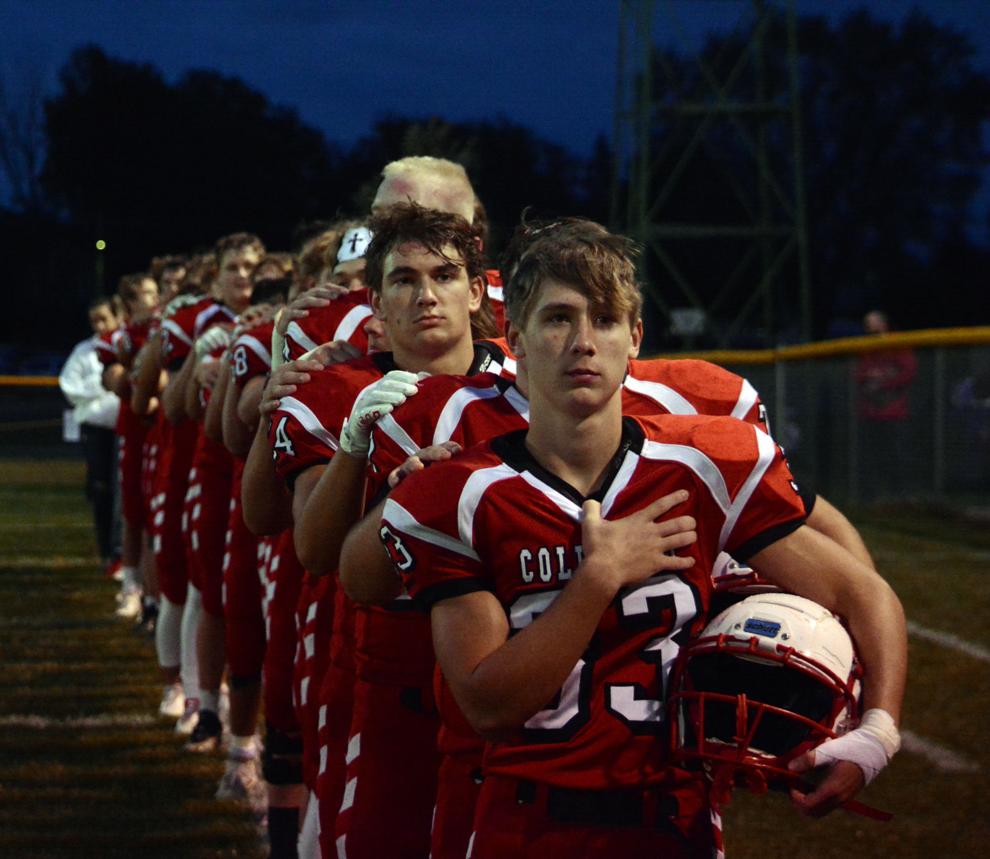 National Anthem.jpg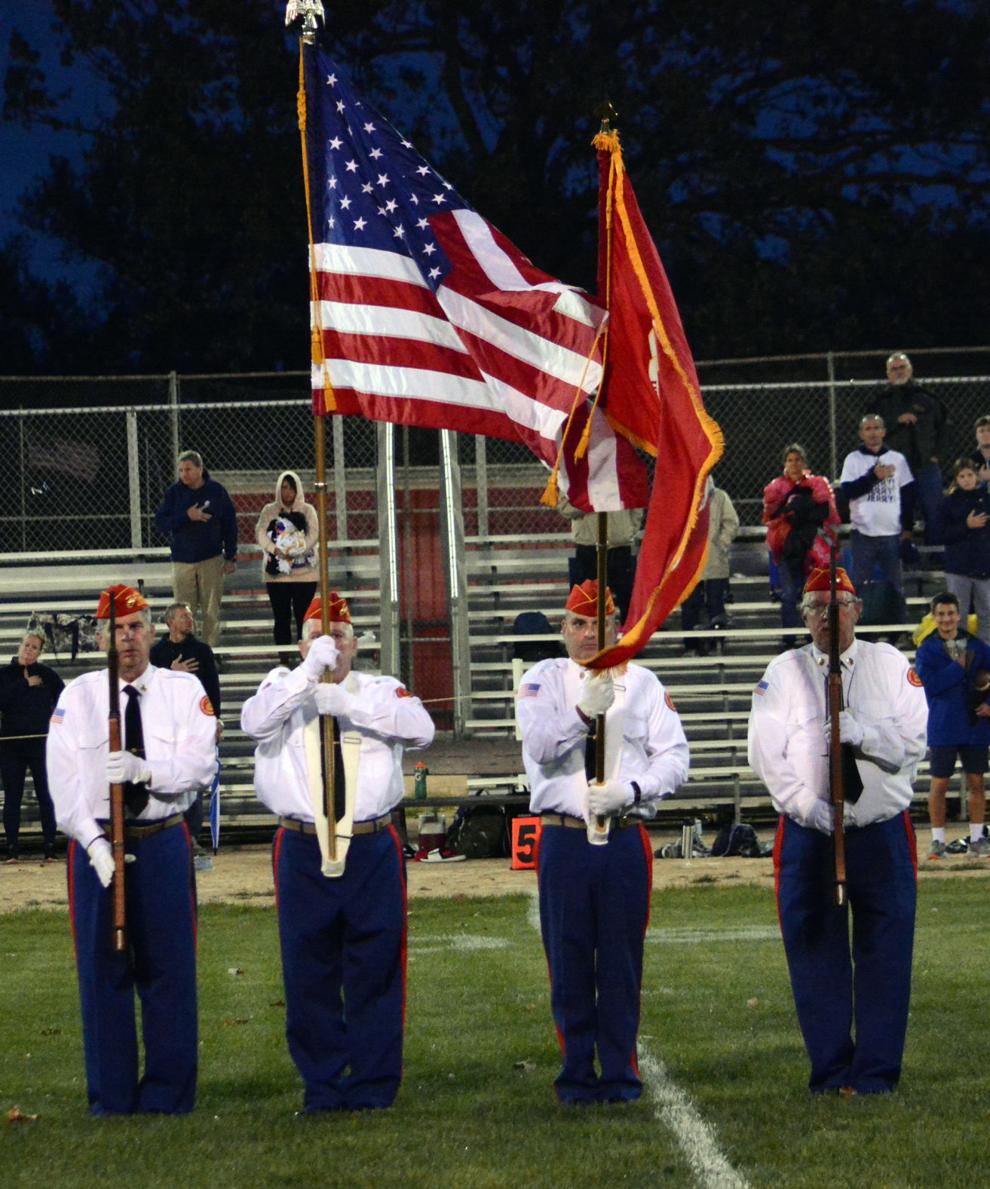 Oliver Setz 2.jpg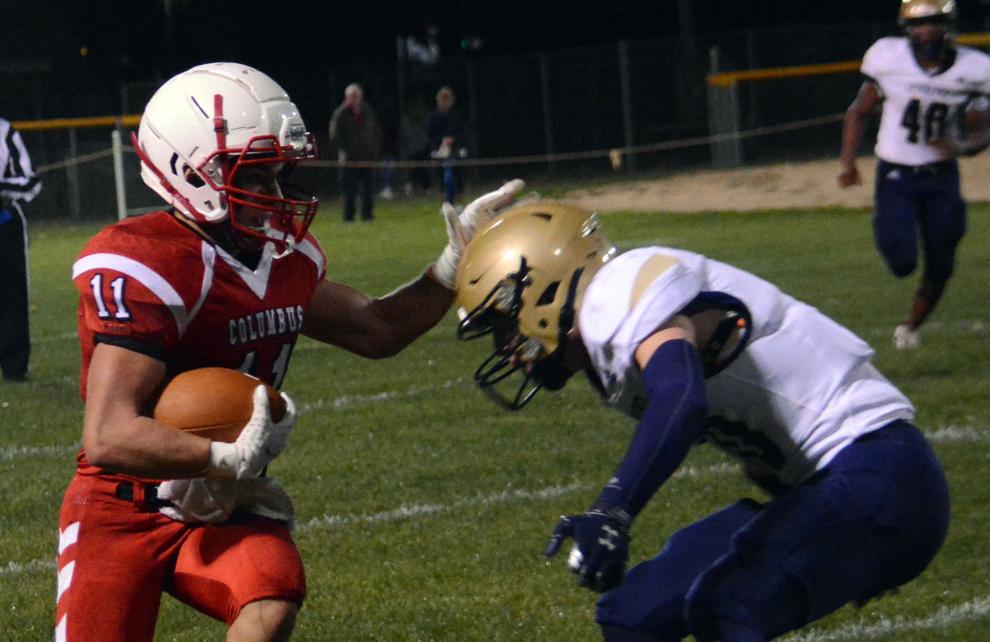 Oliver Setz.jpg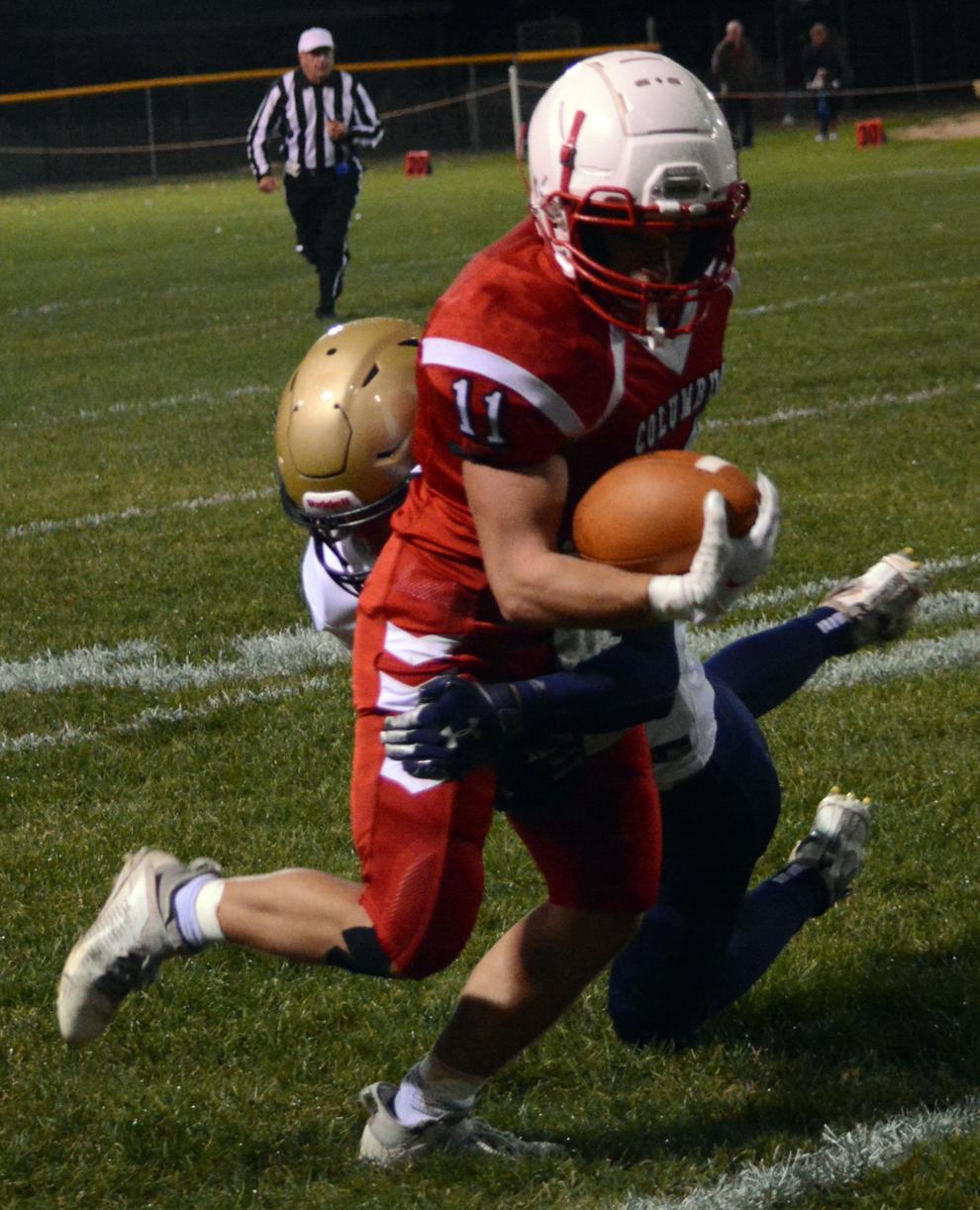 Selgrad and Cowell.jpg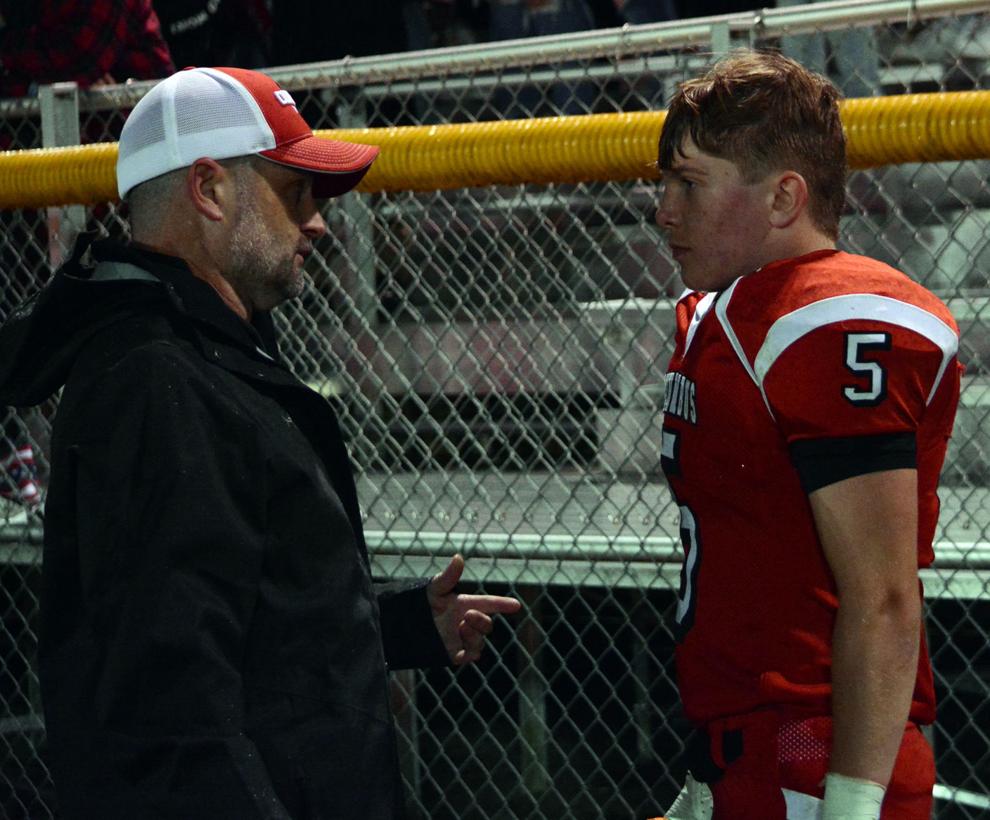 Ty Cowell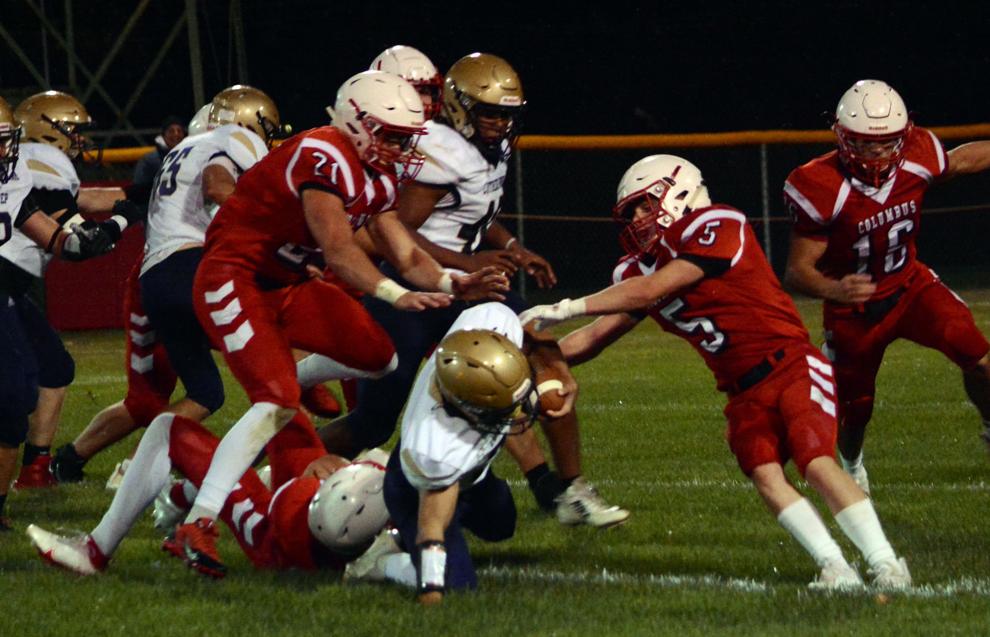 Follow Mark McMullen on Twitter @mmcmull2 or contact him at 920-356-6754.