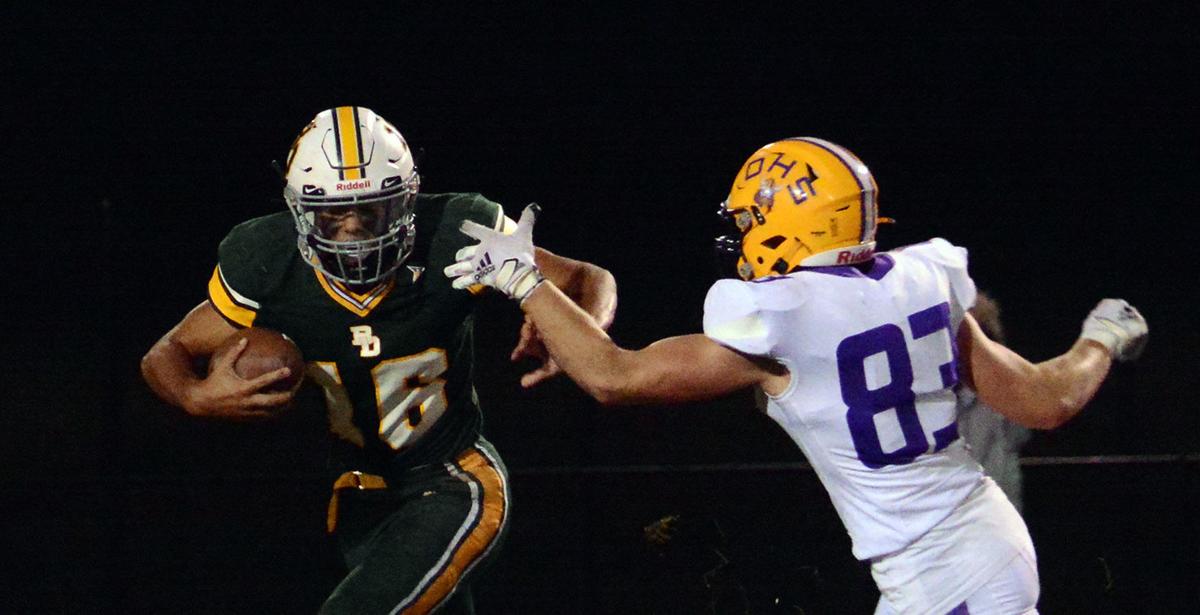 Confidence is key for an athlete playing in any sport. Same with enthusiasm in both practice and games.
There hasn't been a lack of confidence for any of the Golden Beavers among the Beaver Dam prep football team this season, even coming off back-to-back Badger Large Conference losses to Watertown and DeForest.
There's a belief brought on by second-year coach Brock Linde that the experience gained from the alternate fall season this past spring helps the Golden Beavers with the success they're having on and off the field.
"We haven't won every game, but we felt like we've improved," Linde said. "We feel like our potential is really high. I think there's a belief that we can win these (next three) games and qualify for the playoffs. That's been our team's goal from the get go, moving into this season."
Under the new conference realignment, most conferences have eight teams, which means seven league games. Teams that have over a .500 conference record will automatically qualify for the postseason, but if the WIAA doesn't fill its 256-team quota, teams with sub-.500 records, starting at 3-4, will be added to the field based on tiebreakers.
The Golden Beavers, who are 2-3 overall, have a 1-2 Badger Large Conference record. They're coming off a 58-14 loss to a DeForest team that is undefeated at 5-0 and tied atop the conference with rival Waunakee (5-0) as both teams are 3-0 in league play. The two highly ranked teams in both the Associated Press poll and by the Wisconsin Football Coaches Association will play each other this week in a Badger Large showdown at DeForest High School.
"Looking at the conference in general, I think everybody knows that Waunakee and DeForest are in their own tier," Linde said. "I think all the other teams think we're in our own really competitive tier with all those other teams. It's trying to sift out who the next best teams are and which other teams can qualify for the playoffs.
"When you look at Beaver Dam, Milton, Oregon, Watertown and the Janeville's, it's kind of who's up next. We feel like we can be one of the teams who's right there underneath Waunakee and DeForest."
Linde said he and the Golden Beavers didn't press the panic button after last week's loss to DeForest because they took it as a learning experience from all the mistakes they had. They've since refocused their attention to the next three weeks against Oregon (2-3, 1-2) on Friday, Janesville Craig (2-3, 2-1) on Oct. 1 and Janesville Parker (1-4, 0-3) on Oct. 8.
Now it's just making sure Linde makes sure his players' minds are in the right spot over the next three weeks.
"I think it's one game at a time and it's not looking too far ahead, but it's understanding the importance of the day and winning in film study and winning in the weight room, and winning on the practice field, and keeping things in perspective," Linde said. "It's making sure that the games are going to flow and we've got to hang in there through some of those moments of adversity.
"Then just enforcing our will on opponents and doing what we want to do in controlling the game and controlling the physicality of things. When we've won, we've been able to do that. When we've lost, we've made some mistakes and it's how we want to come across our opponents."
For instance, Beaver Dam defeated the Badger Small Conference's Sauk Prairie 35-8 in Week 2 and followed it up with a 14-6 league victory over Milton in Week 3.
The Golden Beavers found ways to impose their talents in both of those wins.
Meanwhile, the losses Beaver Dam has suffered will indeed help them down this three-game stretch. For instance, two of them were to Menasha and DeForest — the same two teams that battled it out for a WIAA Division 3 state title in 2019. The Norskies came out on top, 8-7, to finish with a 14-0 overall record that year.
The Golden Beavers opened up the 2021 fall campaign with a 34-23 non-conference loss to the Bluejays, a loss Linde believe surprised some folks.
"I think the Menasha game was a belief that we can compete," Linde said. "That's a game that a lot of people expected us to lose by a lot more than we lost. I think we showed we've got some fight and toughness in us."
That resiliency showed against the Goslings when the Golden Beavers lost 49-41 after trailing 21-13 at halftime.
"That Watertown game was just a track meet back and forth," Linde said. "I don't know if that one was so much teams making mistakes as much as it was other teams making plays. They were just making a few more plays than us."
During that game, quarterback Camron Mendoza had his best performance, throwing for 281 yards and four TDs on 13-of-22 passing while running back Gabe Klatt ran for 186 yards and two TDs as well.
"Obviously, the Watertown game was one where we wished we could've got more stops on the defensive side," said Linde, who watched his defense give up 236 rushing yards and six TDs to Watertown running back Taylor Walter and quarterback Caleb Huff threw for 193 yards and two TDs.
"They're a pretty explosive offense and we were just trying to keep up and just outscore them at that point," Linde added. "I think that game we took away that our offense can be a big-play, a big explosive team. We can get our pass game going. I know running the single-wing, people think you're kind of one dimensional, but we've got plenty of targets on the outside that are talented."
Then the following week was one to forget as Mendoza threw three interceptions and multiple bad snaps turned into seven takeaways by the Norskies, and eventually touchdowns the other way.
Linde said what his team took away from the DeForest game was for his players to be mentally prepared to handle bad swings in favor of opposing teams.
"That first half was just literally anything that could've gone wrong, went wrong," he said. "Moving into this week (at Oregon), it was like it's a good thing we got those out of our system because now we can focus up and take care of business."
The Golden Beavers have been preparing all week for the Panthers' Wing-T offensive scheme where they use fullback Teague Szudy as a workhorse. The senior has carried the ball 100 times for 737 yards and eight TDs through six games.
Oregon's Amir Warren (212 yards, 2 TD), Austin Saunders (196, 3) and Simon Dasher (123, 0) have all also had carries for the Panthers. Quarterback Drew Ressenich hasn't played since Week 2, but Cameron Gates has done well the last three weeks. Ressenich threw for 182 yards and four TDs while Gates as tossed it for 111 yards, a TD and an interception.
"There's not a guy to stop, but we know they like to run the ball, so we've got to commit to selling out and stop the run, and make them throw the ball and do things they don't want to do," Linde said.
The Golden Beavers aren't perfect by any means just yet. During the spring, they put in a new defense. Then with Mendoza as the new starting quarterback this fall, Linde installed a new offensive scheme.
Both sides of the ball have found success at times and Linde said it's because the players are going into film study with enthusiasm to learn and always wanting to get better.
"There is still a lot of things to iron out and a lot of nuances and tweaks that we can be making to things to continue to execute well," Linde said. "It's staying the course through those ups and downs in a game, and just making sure we continue to put our brand of football out on the field and not let other teams dictate the things we want to do."
GALLERY: Action from Week 5 football game between DeForest and Beaver Dam
BD football.jpg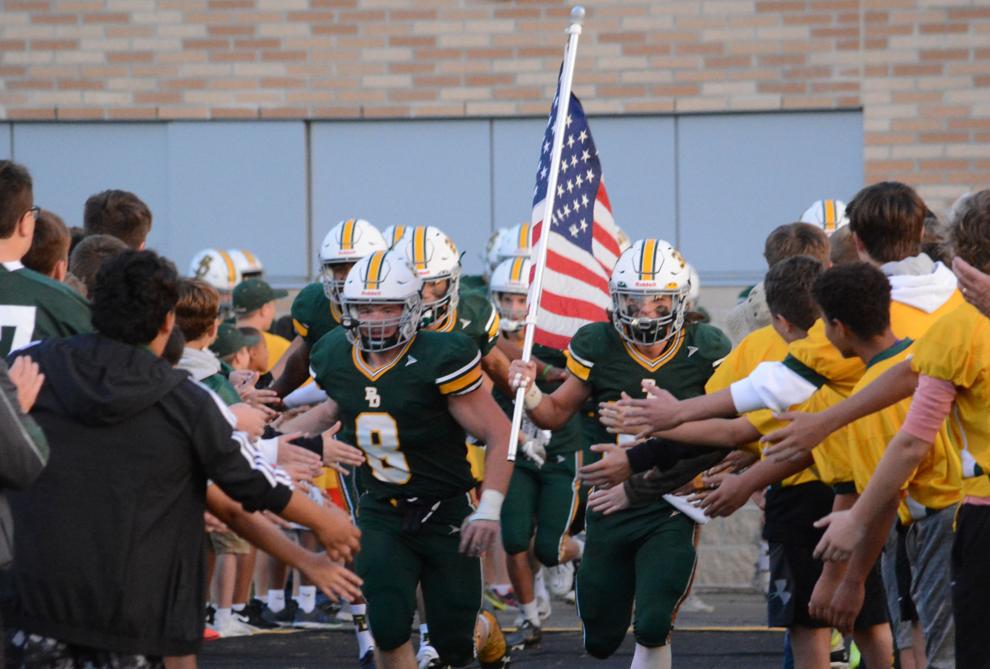 Alex Soto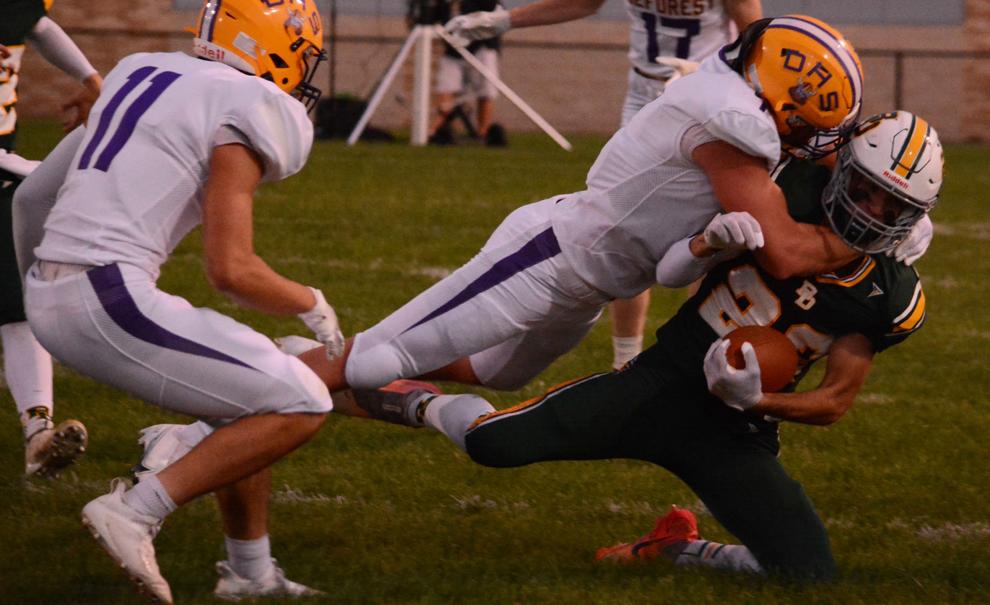 Alex Soto.jpg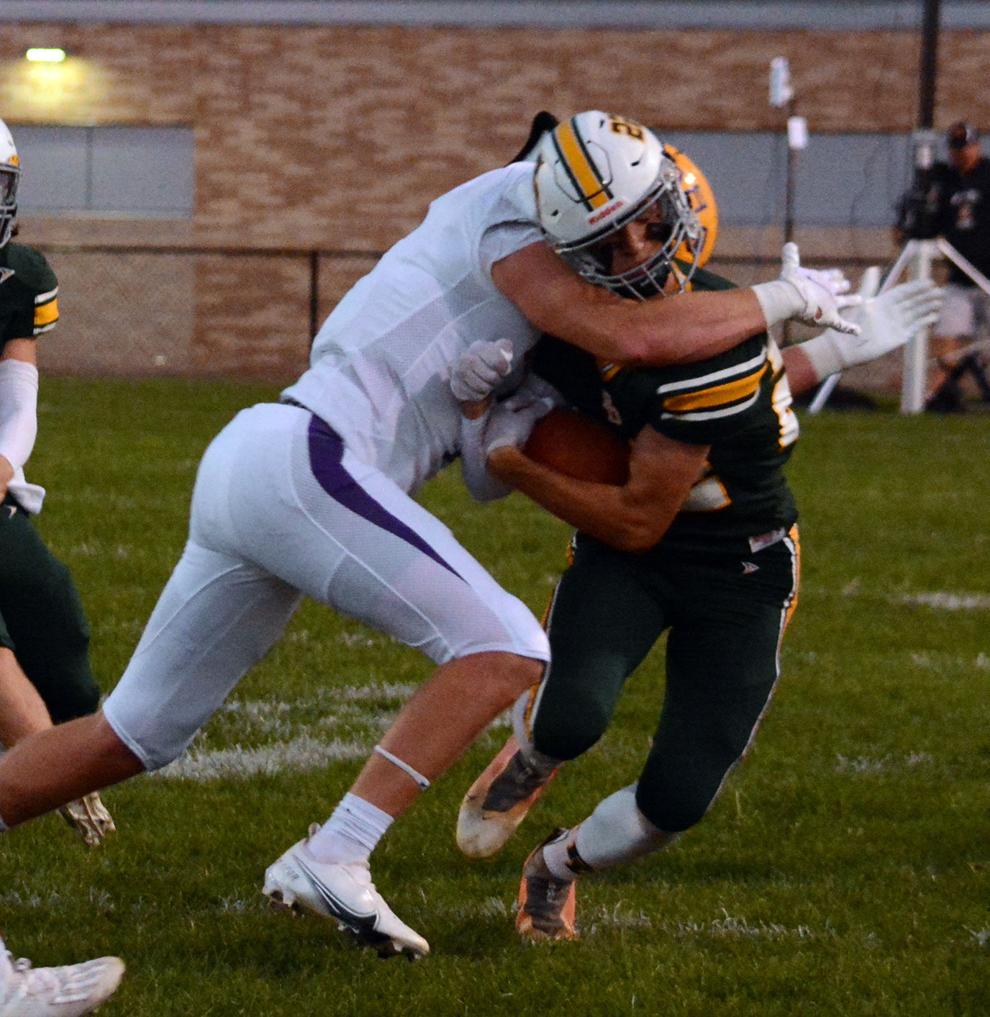 Bad snap.jpg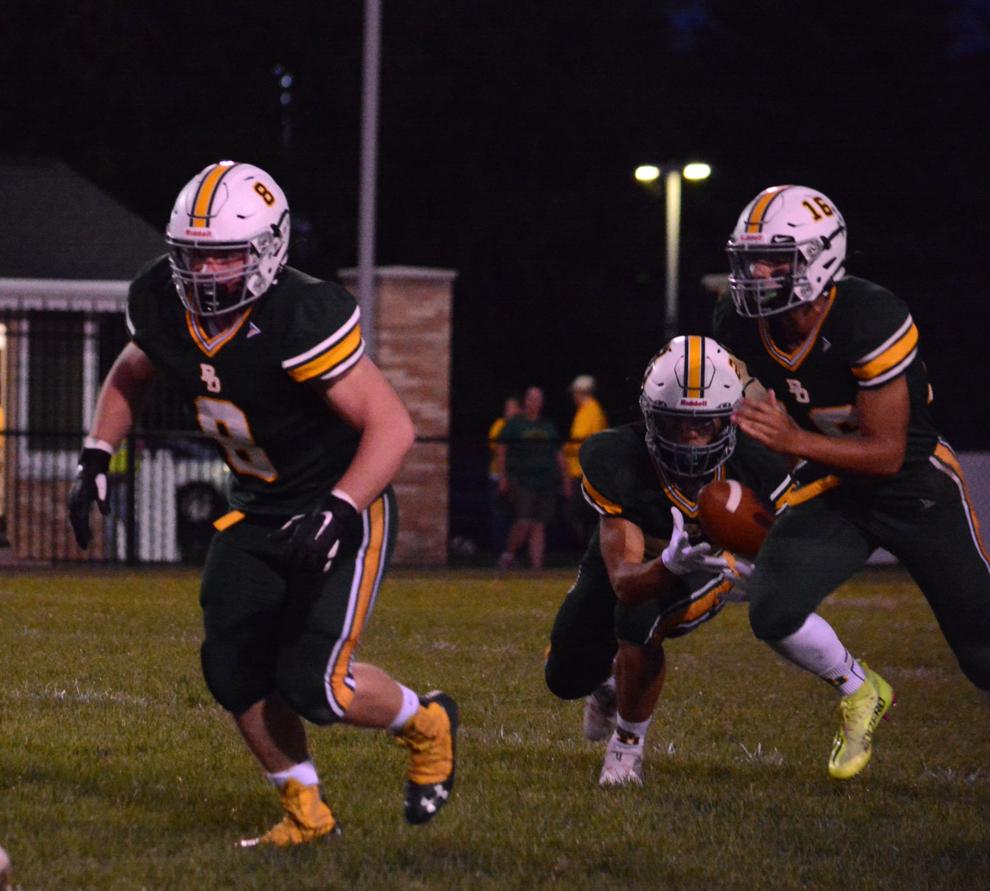 Benny the Beaver.jpg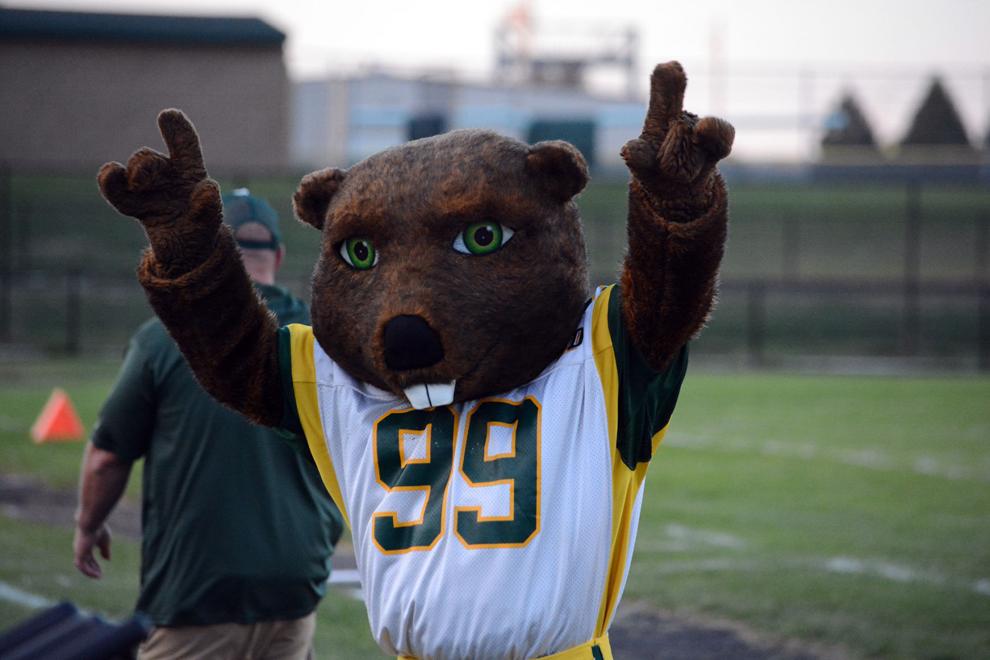 Brody Hartig.jpg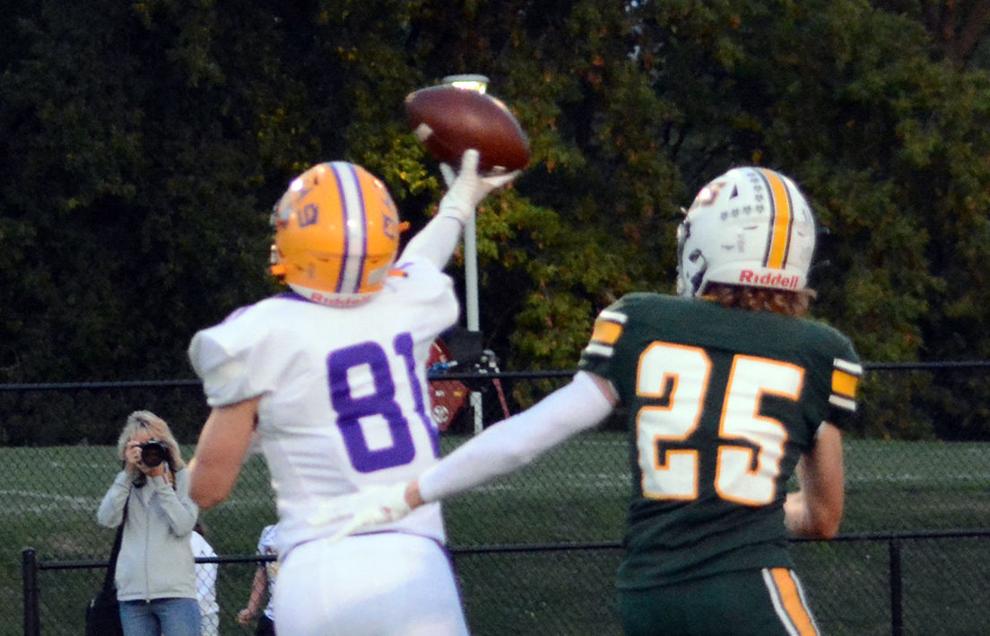 Cale Drinka 2.jpg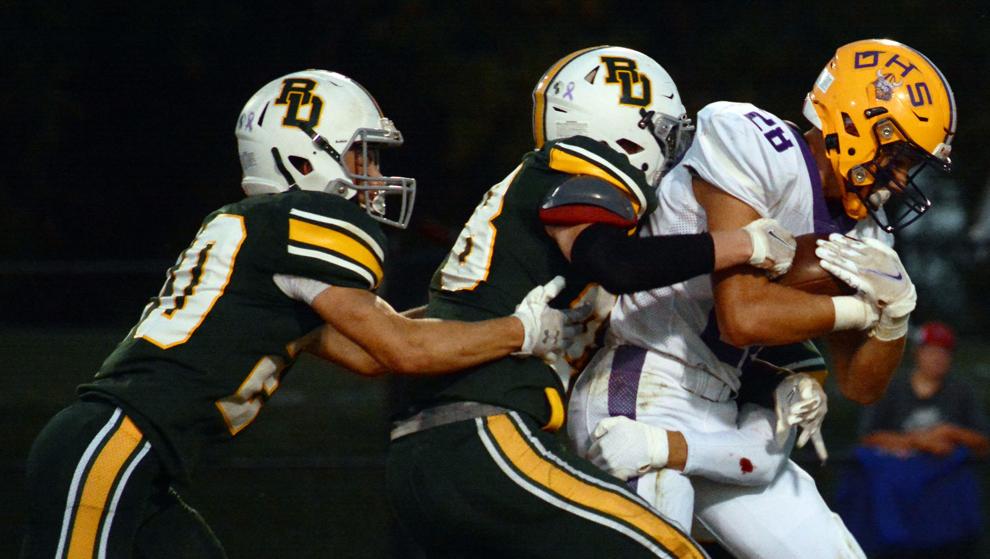 Cale Drinka.jpg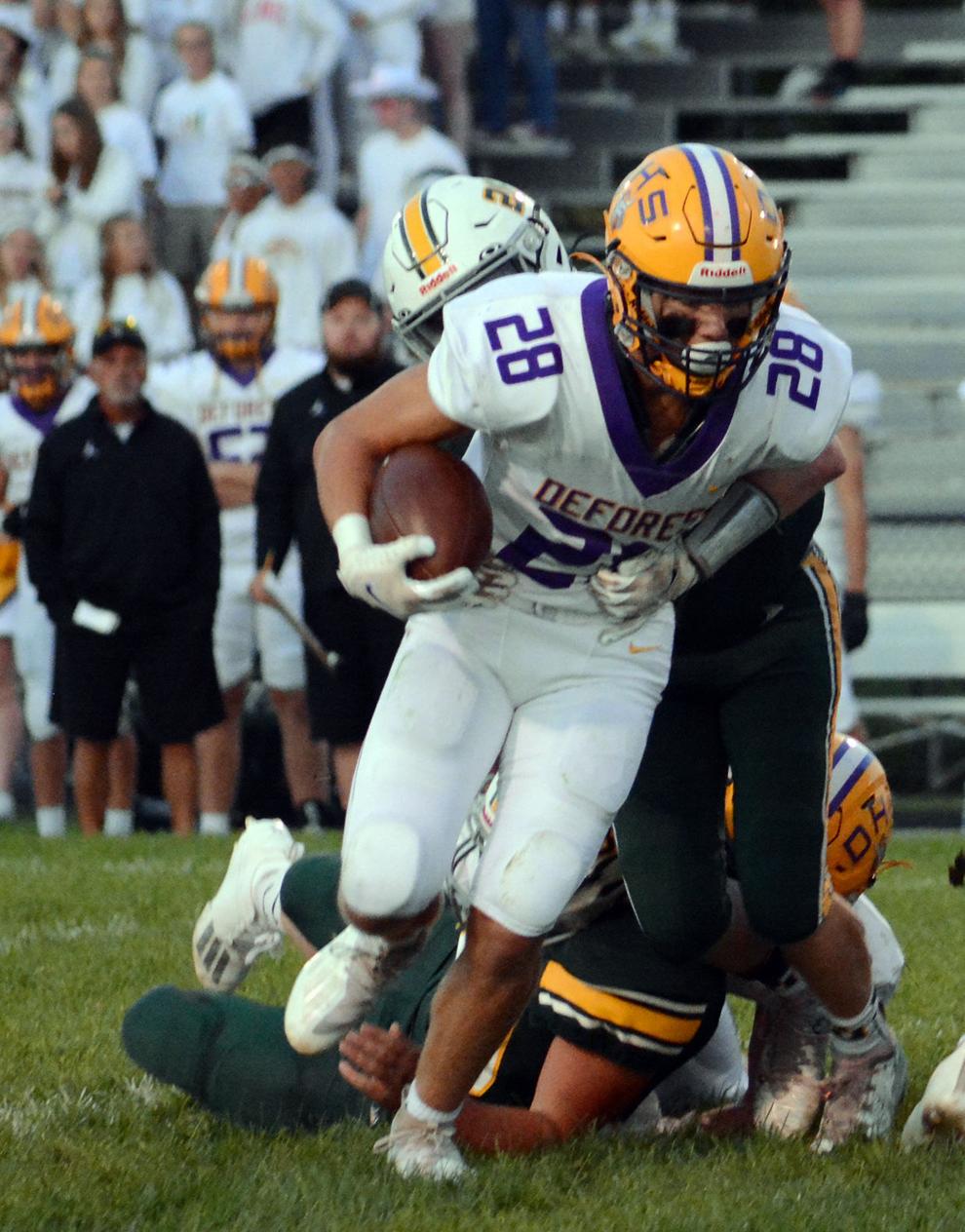 Camron Mendoza.jpg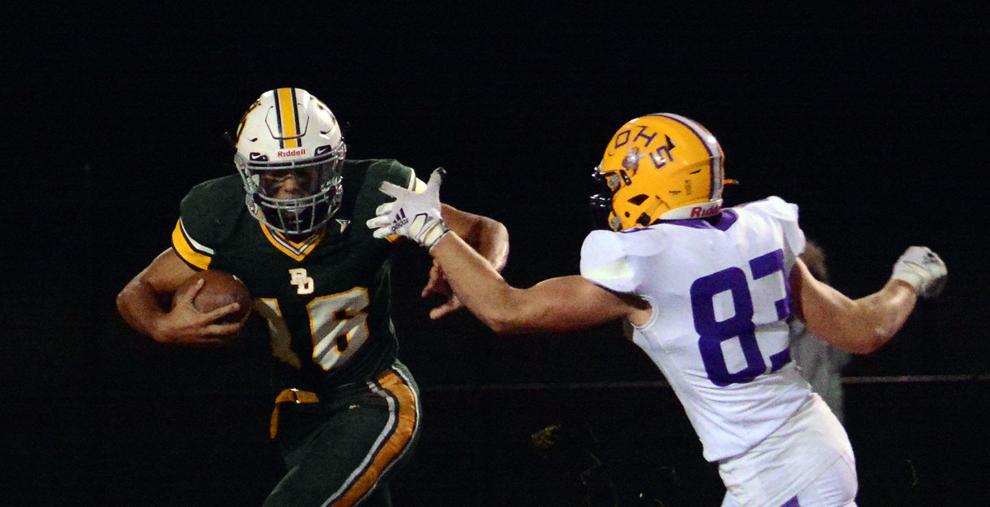 DeForest defense 2.jpg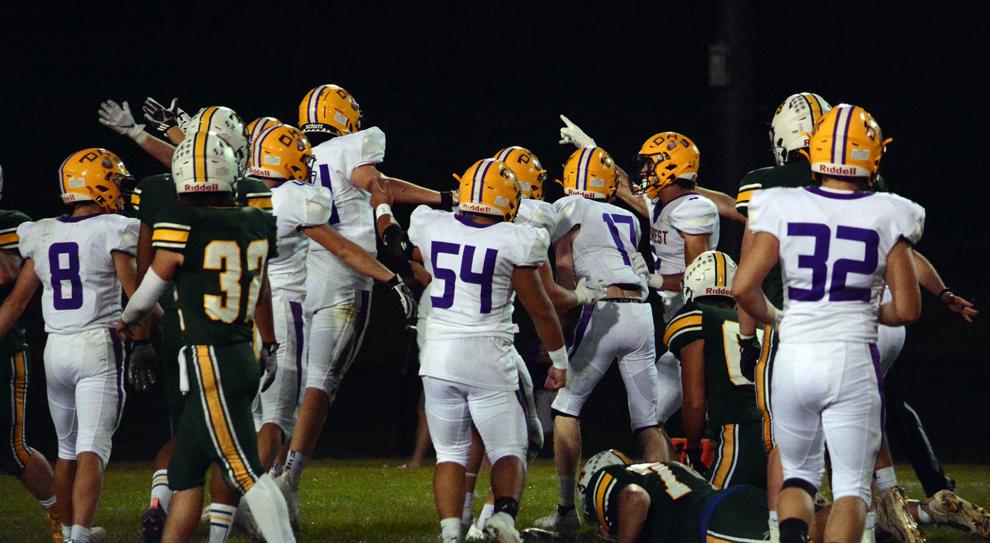 DeForest defense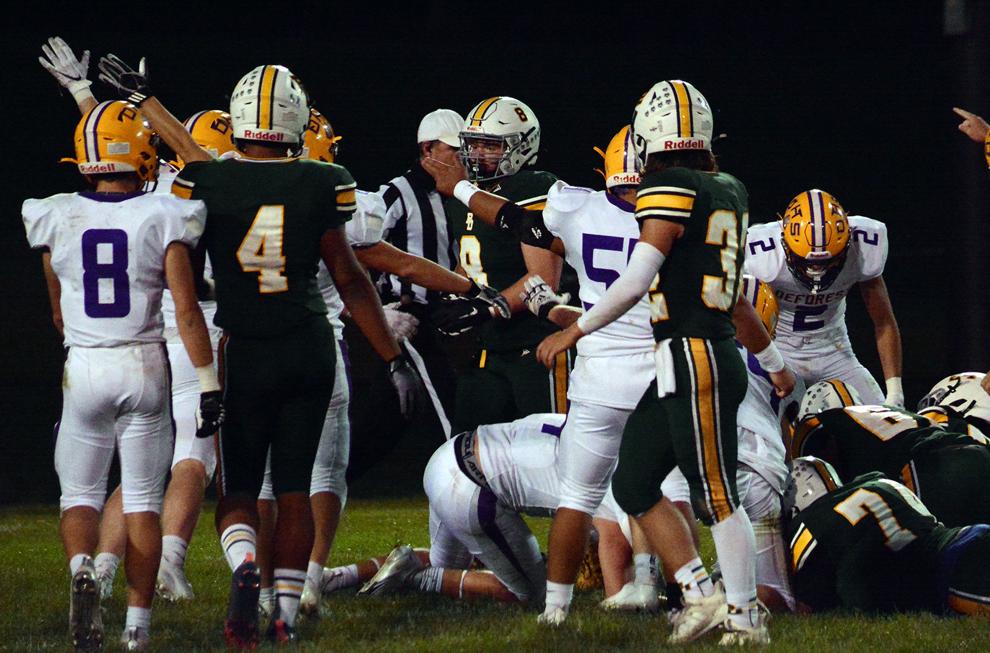 DeForest Norskies.jpg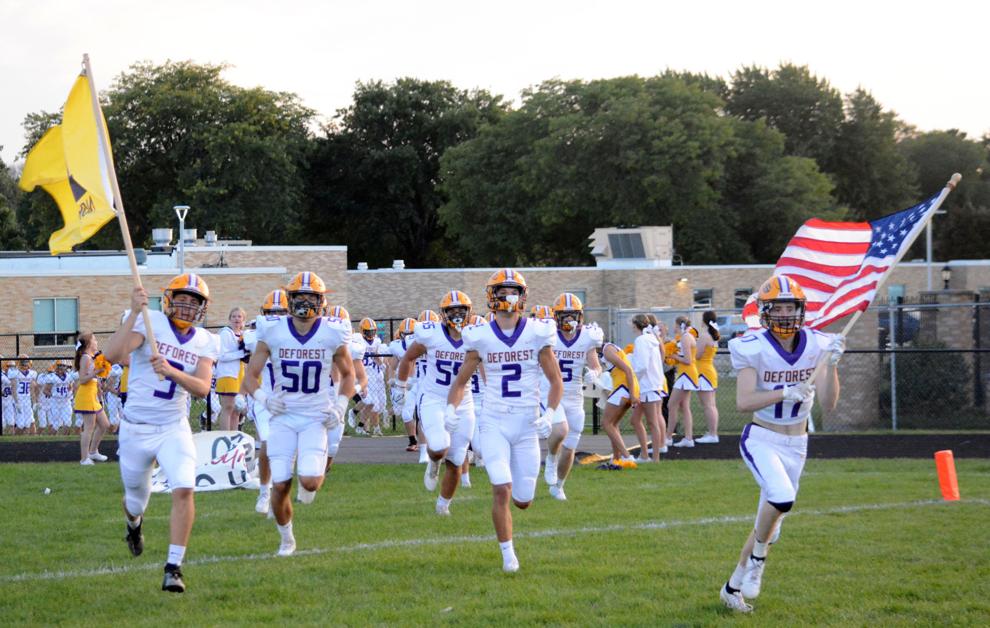 Deven Magli.jpg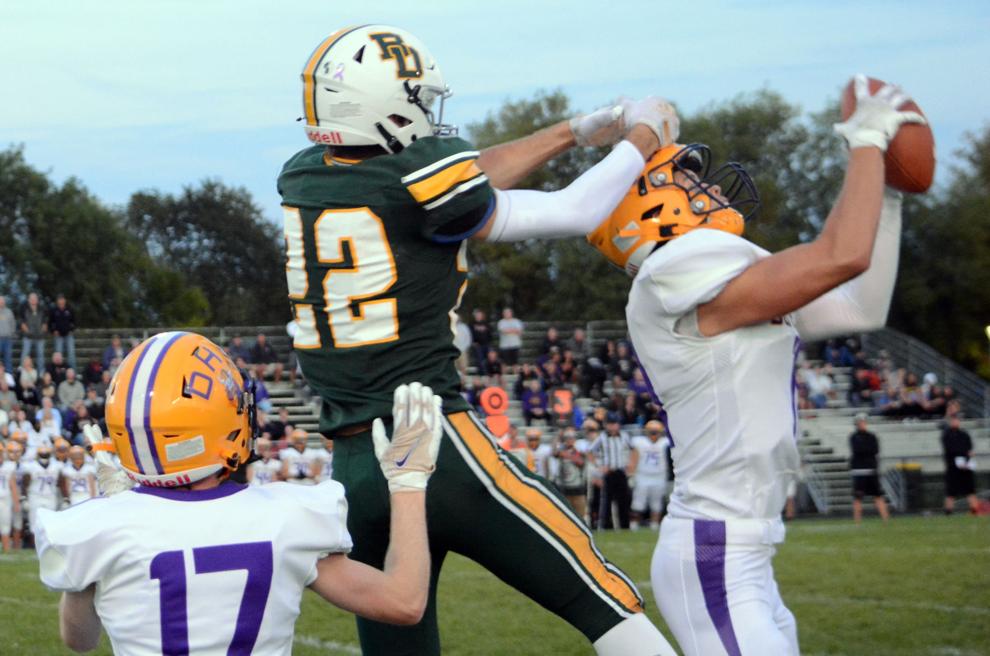 Dominik Marquardt.jpg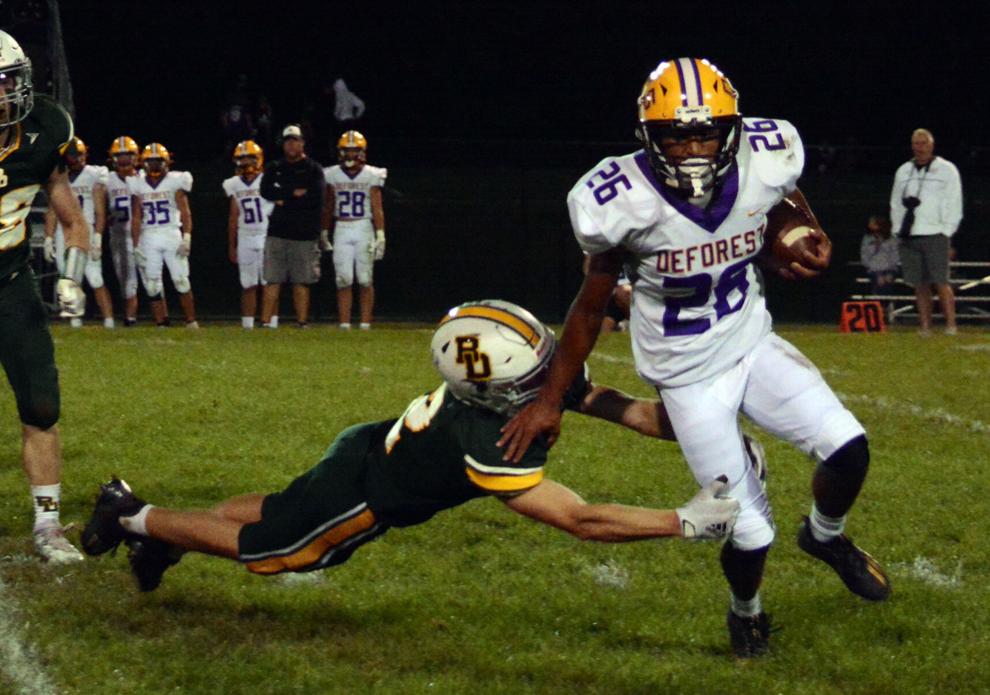 Evan Sharkey 2.jpg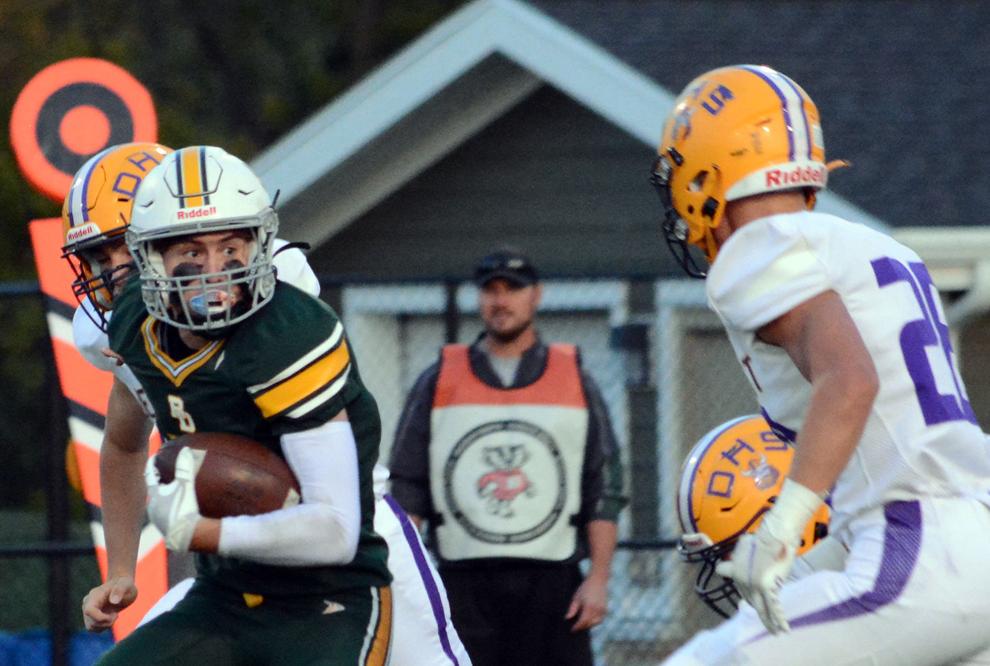 Evan Sharkey 3.jpg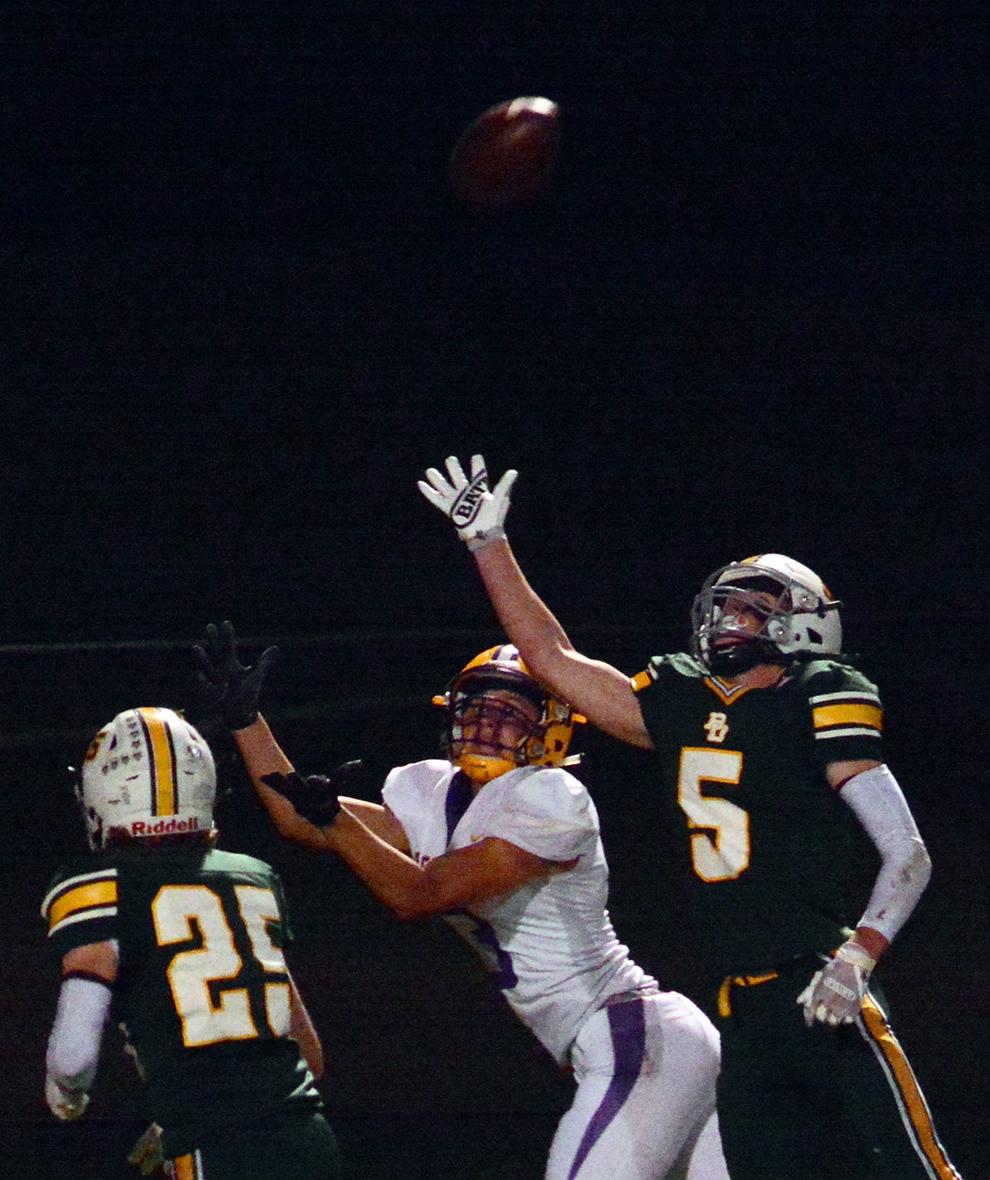 Evan Sharkey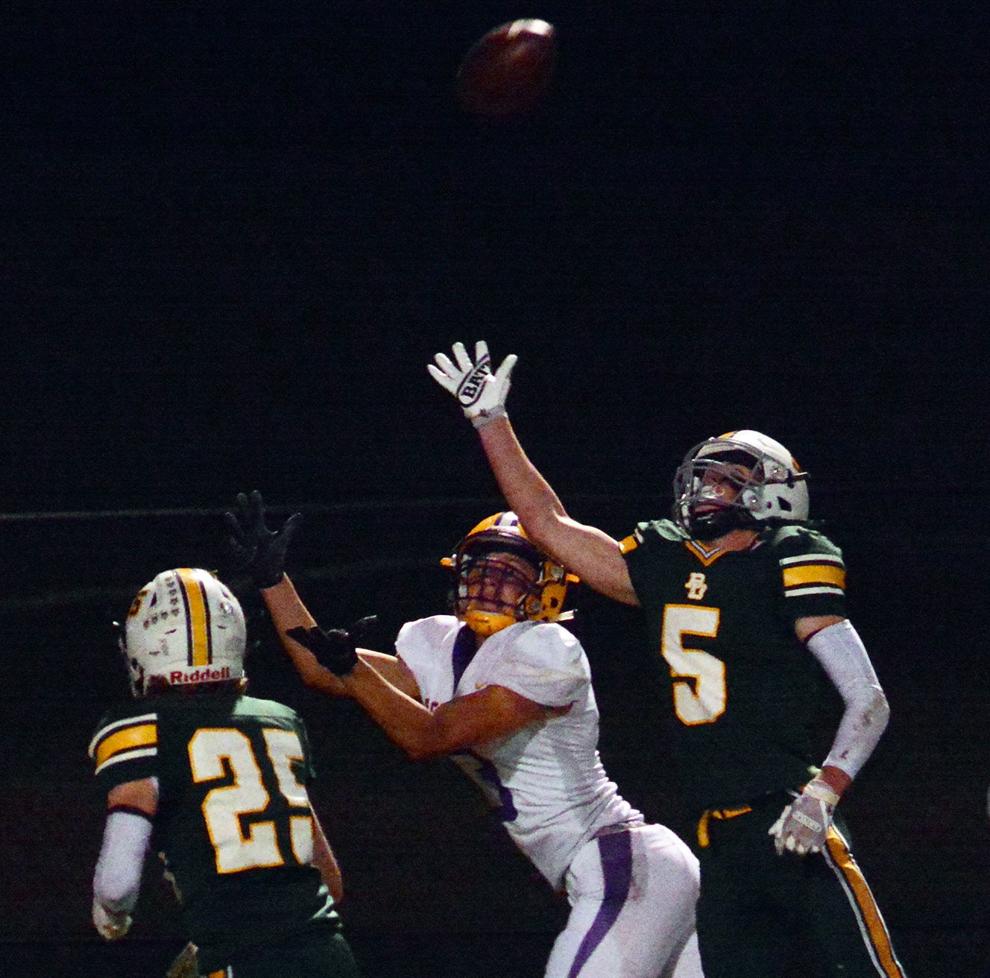 Gabe Klatt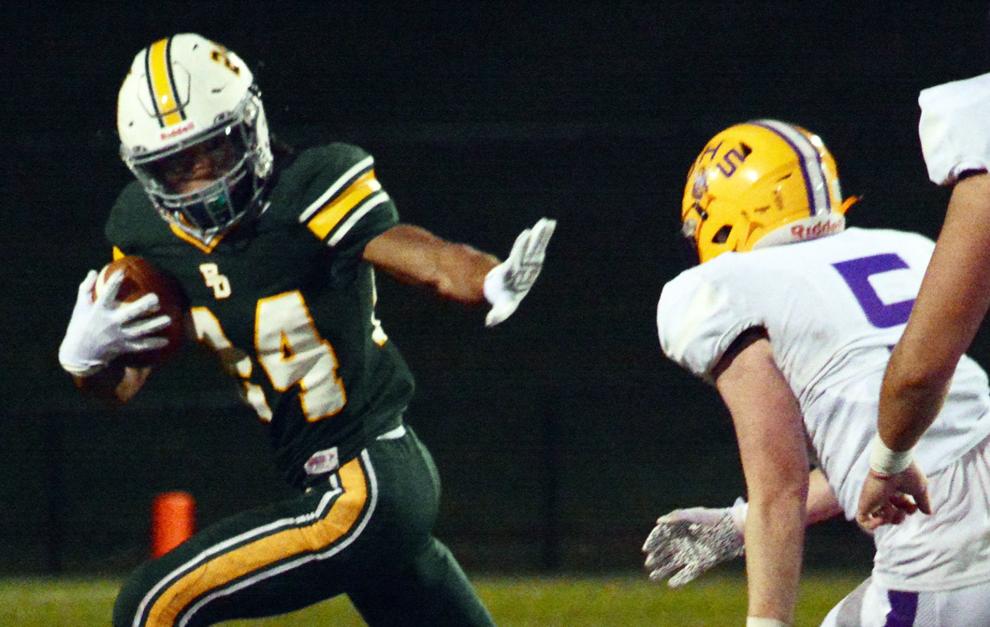 Jaden Barstow 2.jpg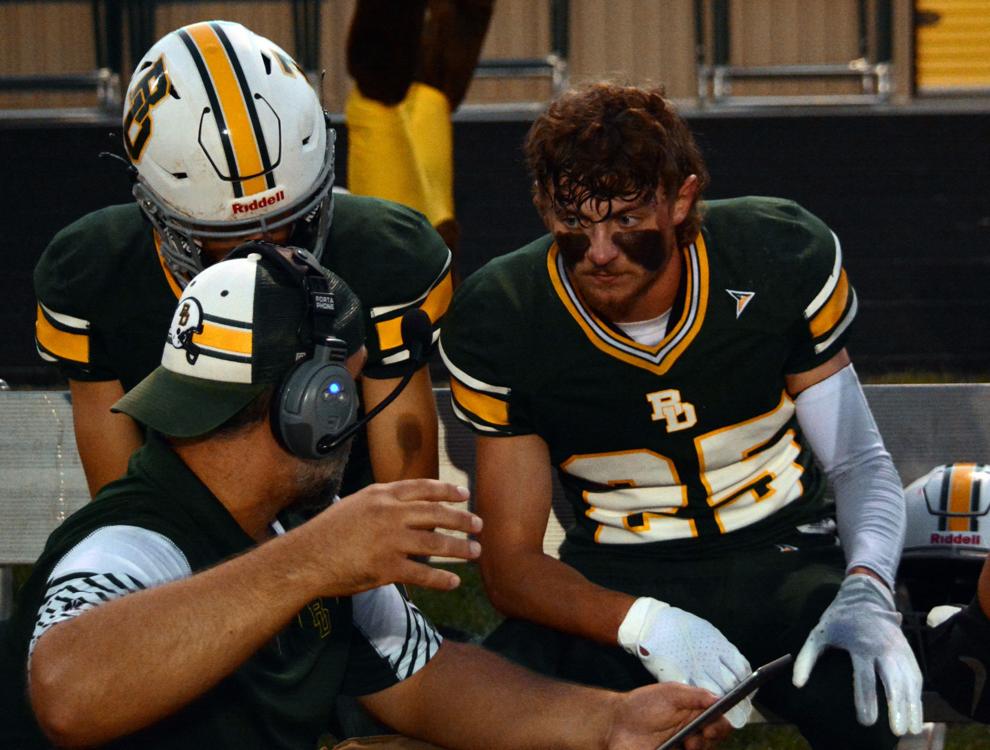 Jaden Barstow 3.jpg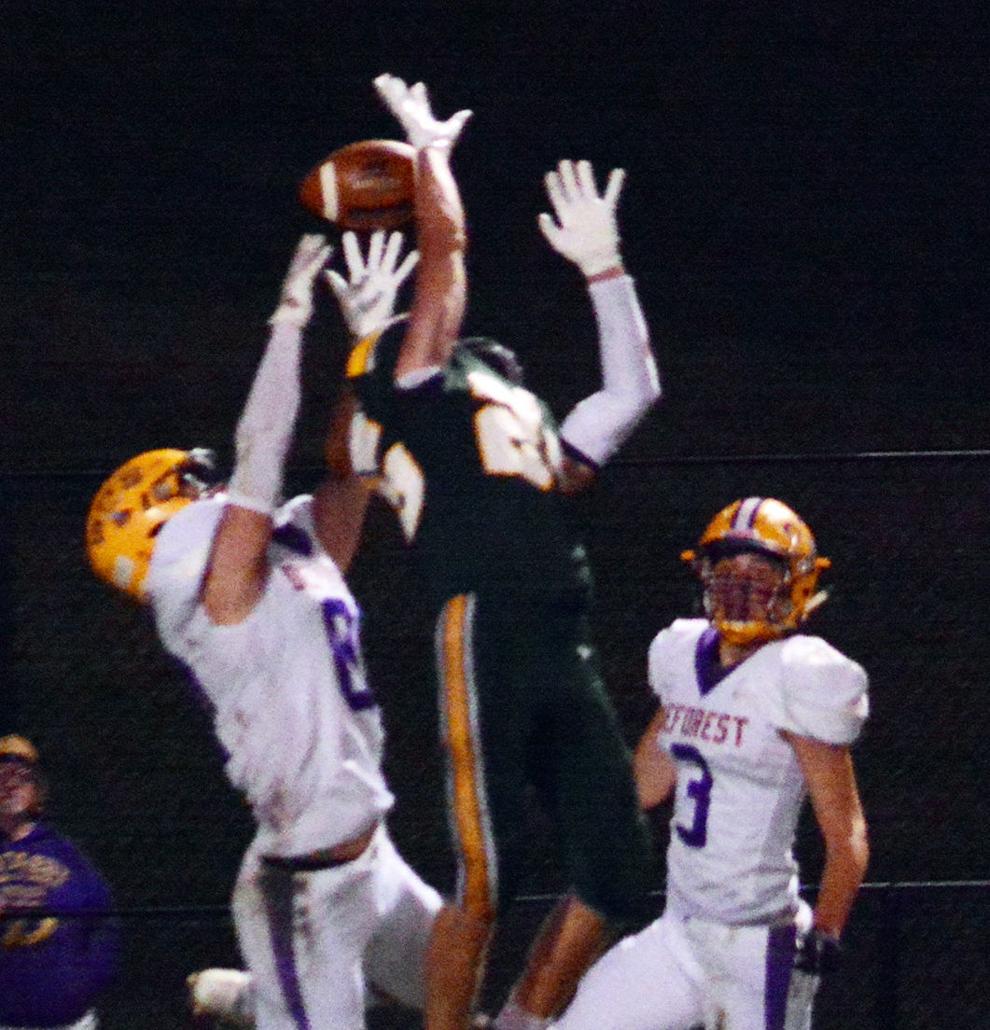 Jaden Barstow.jpg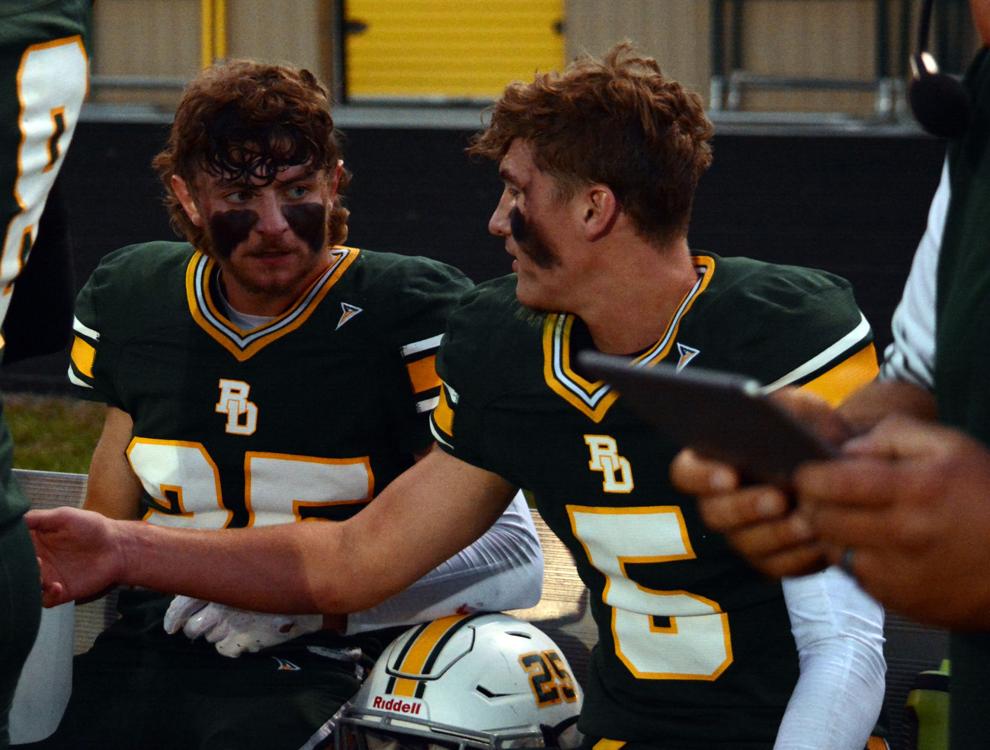 Jake Weber.jpg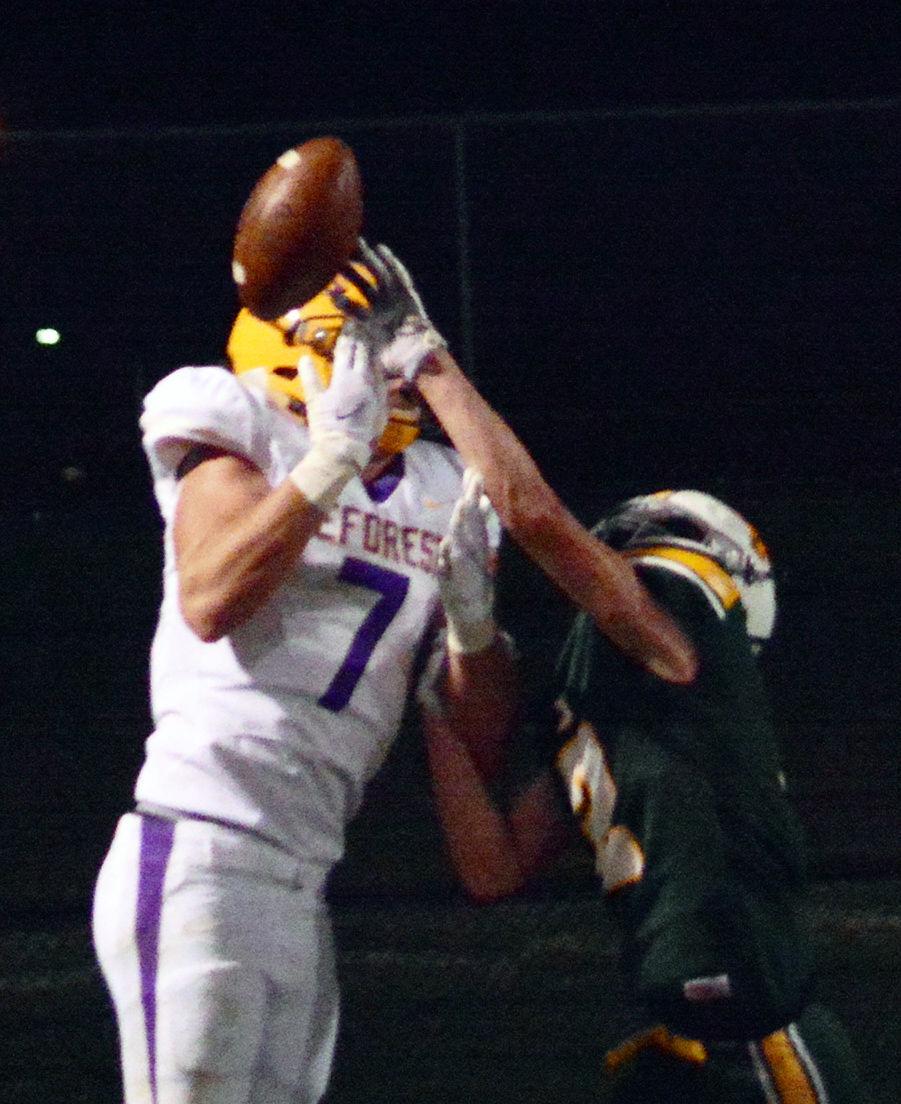 Logan Engeseth.jpg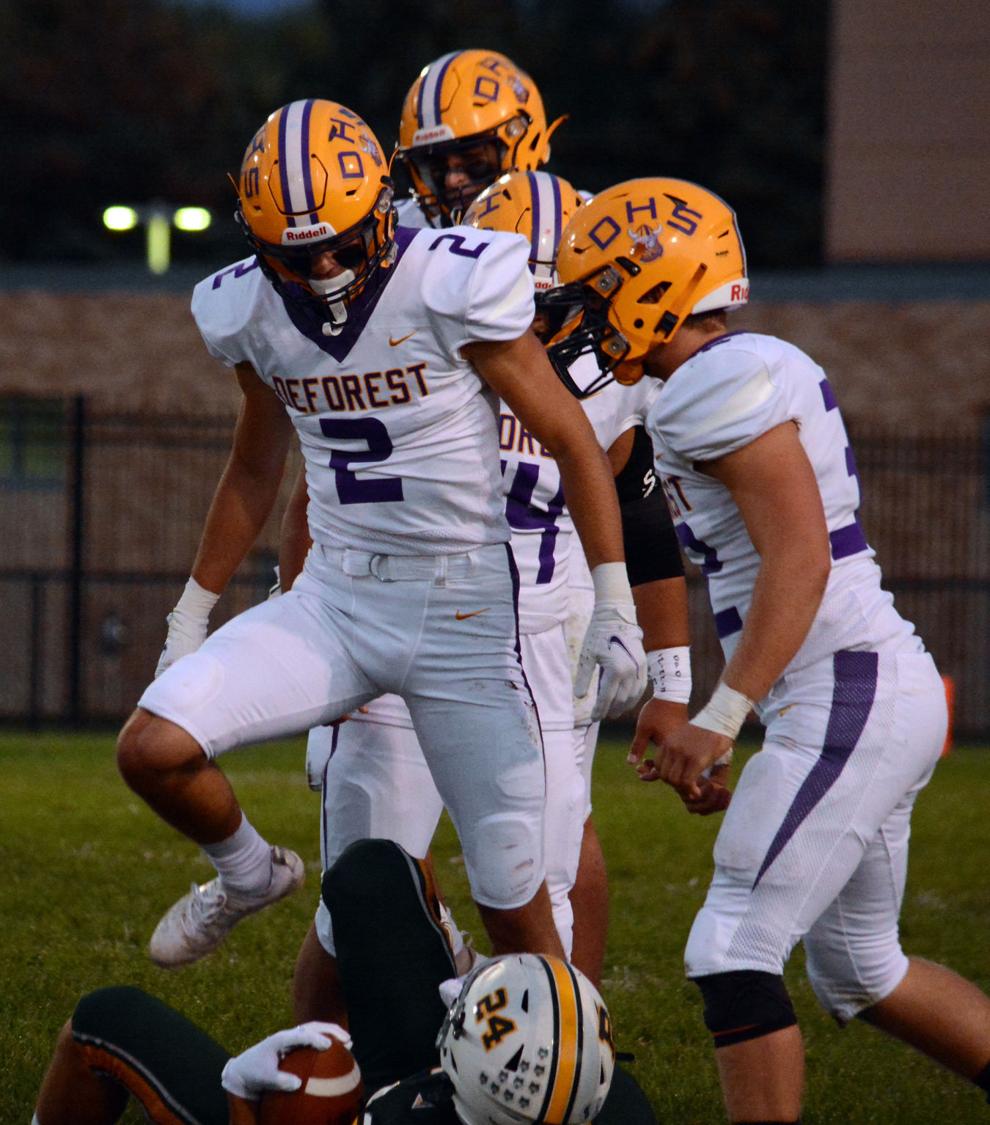 Ludowese and Westover.jpg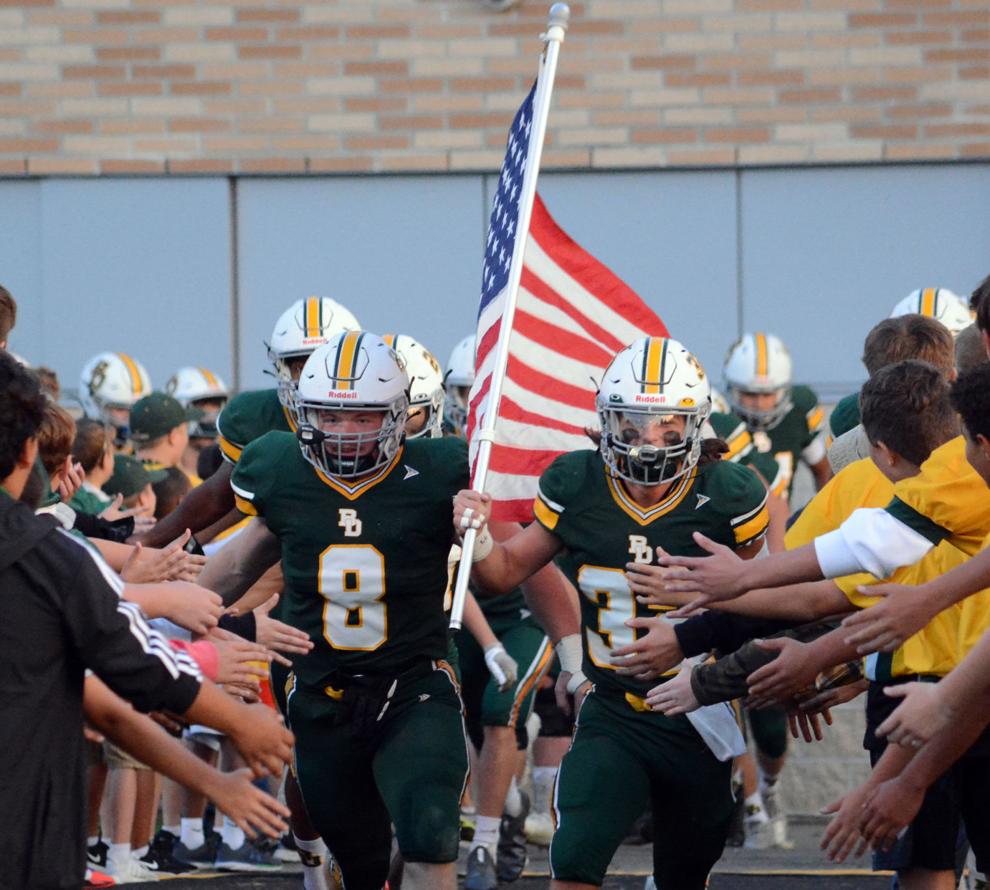 Mason Keyes 2.jpg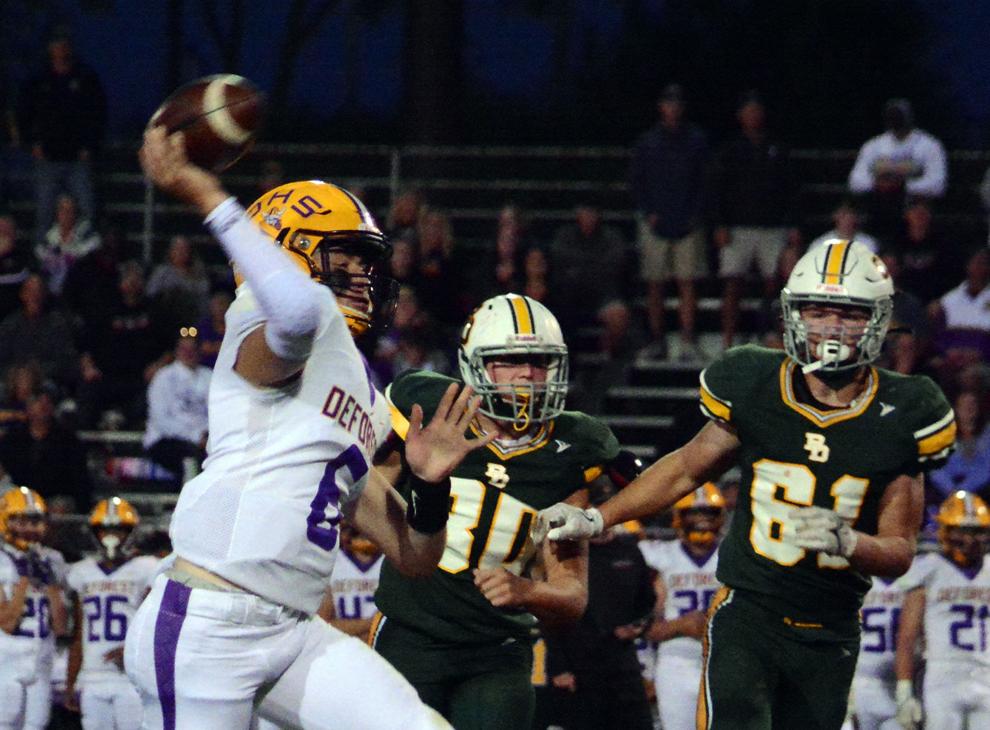 Mason Keyes.jpg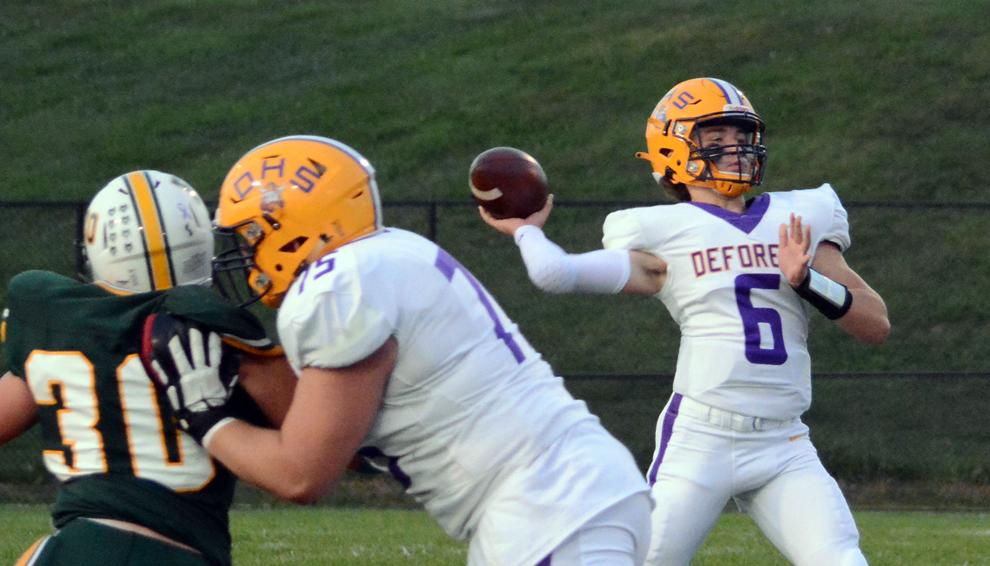 Max Weisbrod.jpg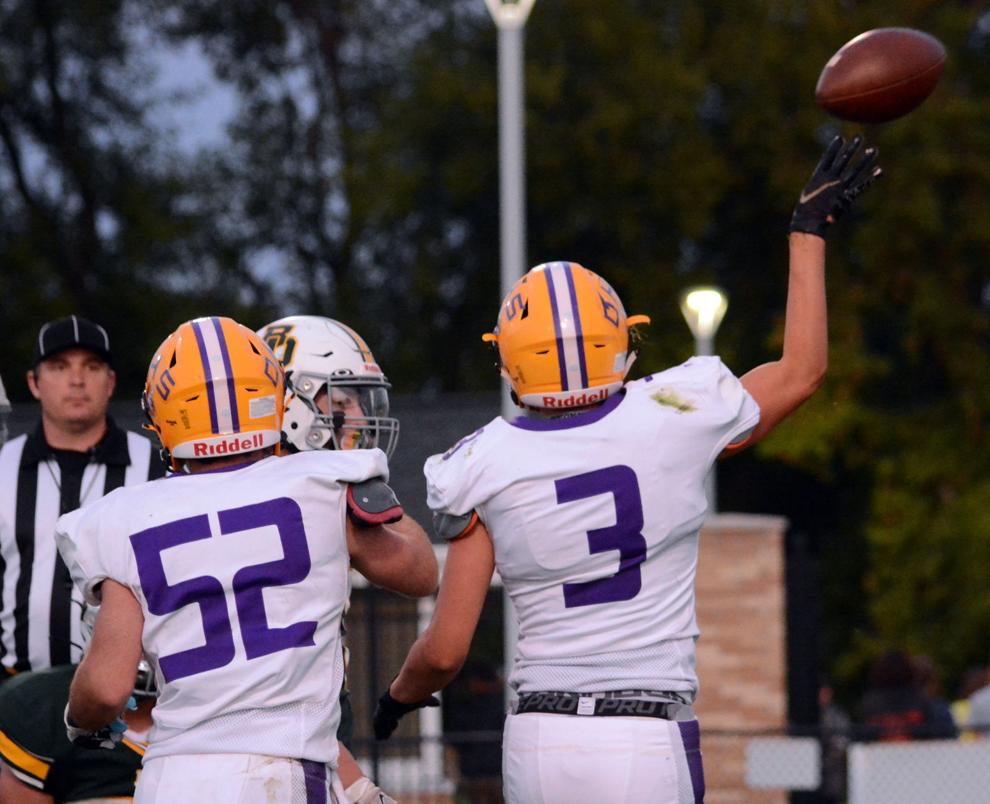 Nick Ludowese.jpg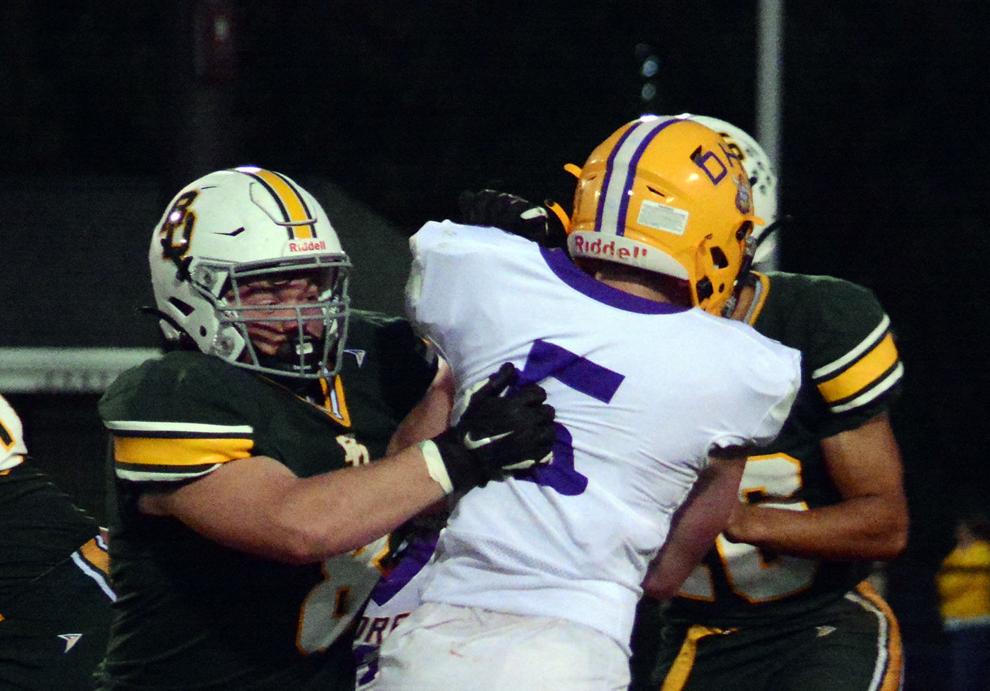 Ref.jpg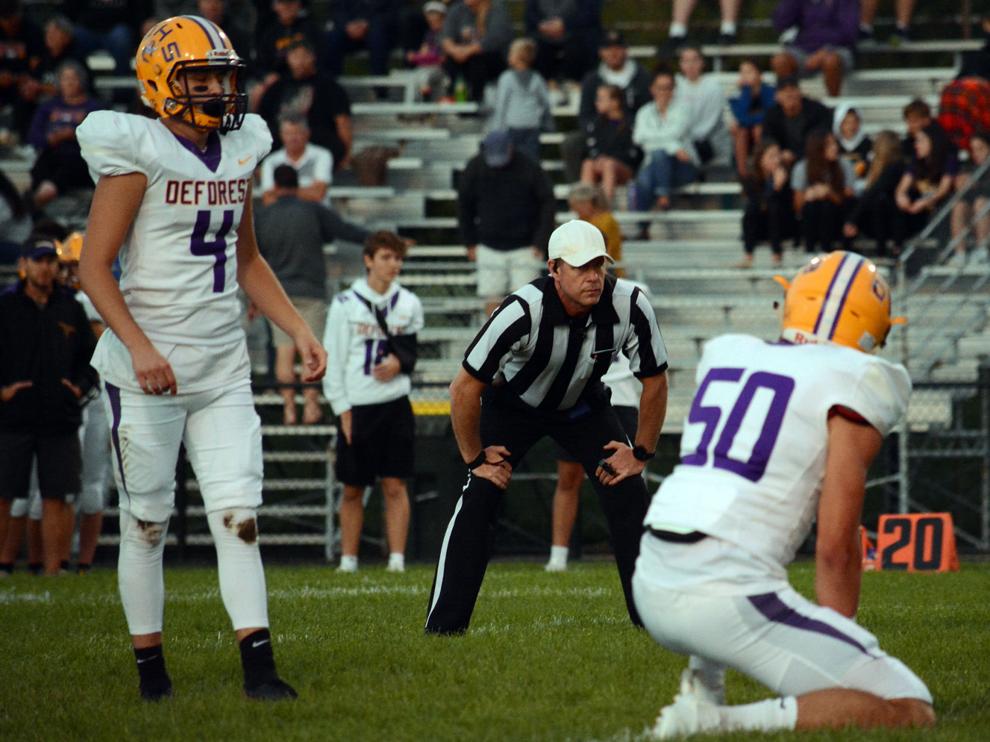 Referee.jpg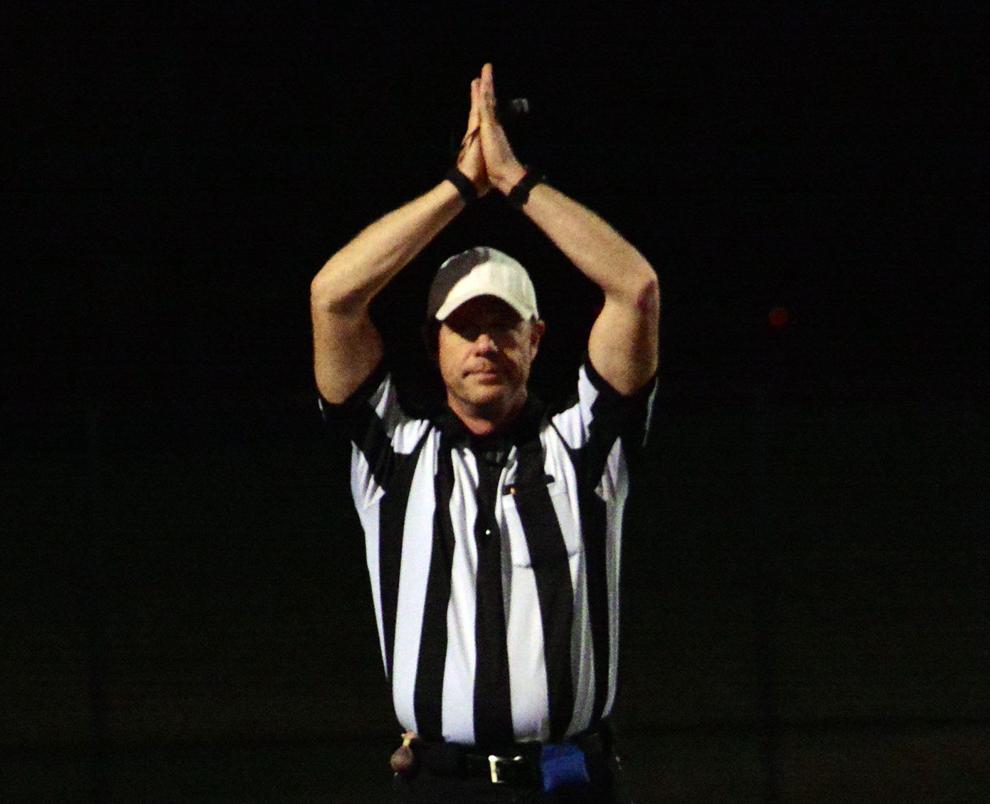 Ryan Buschmann.jpg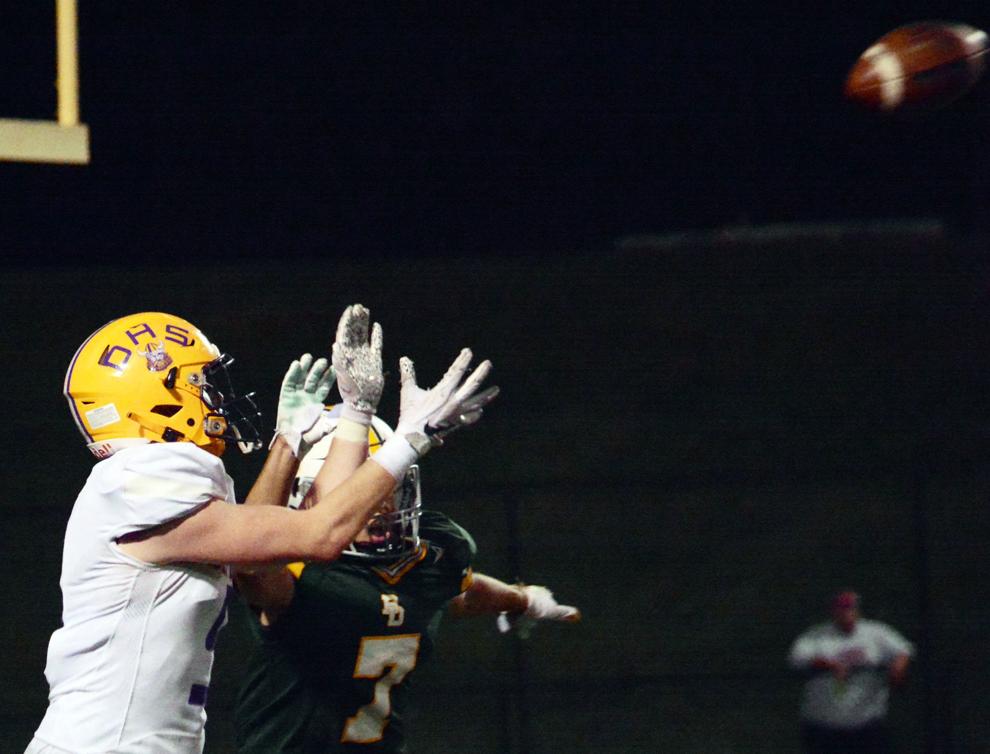 Safety.jpg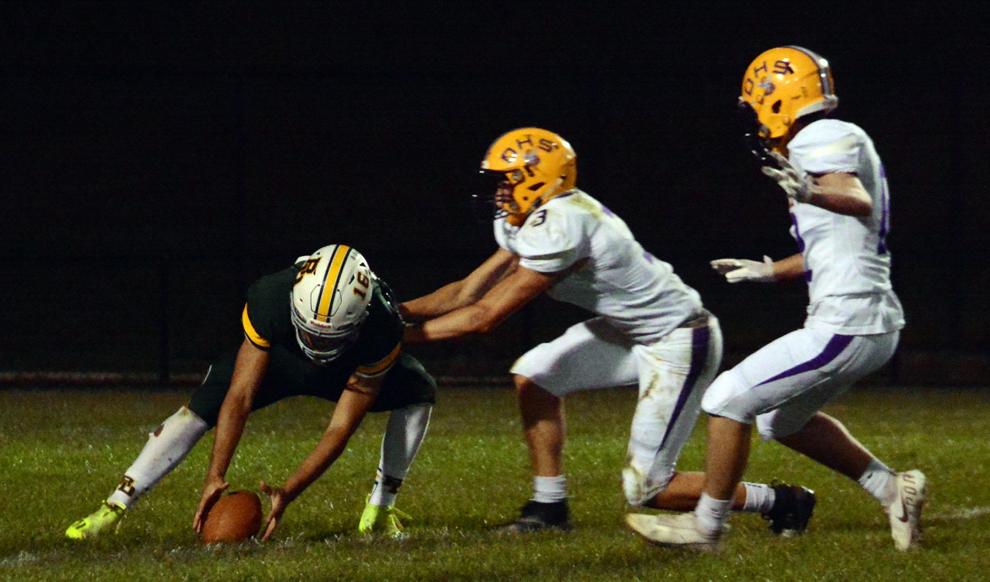 Tyler Ebel.jpg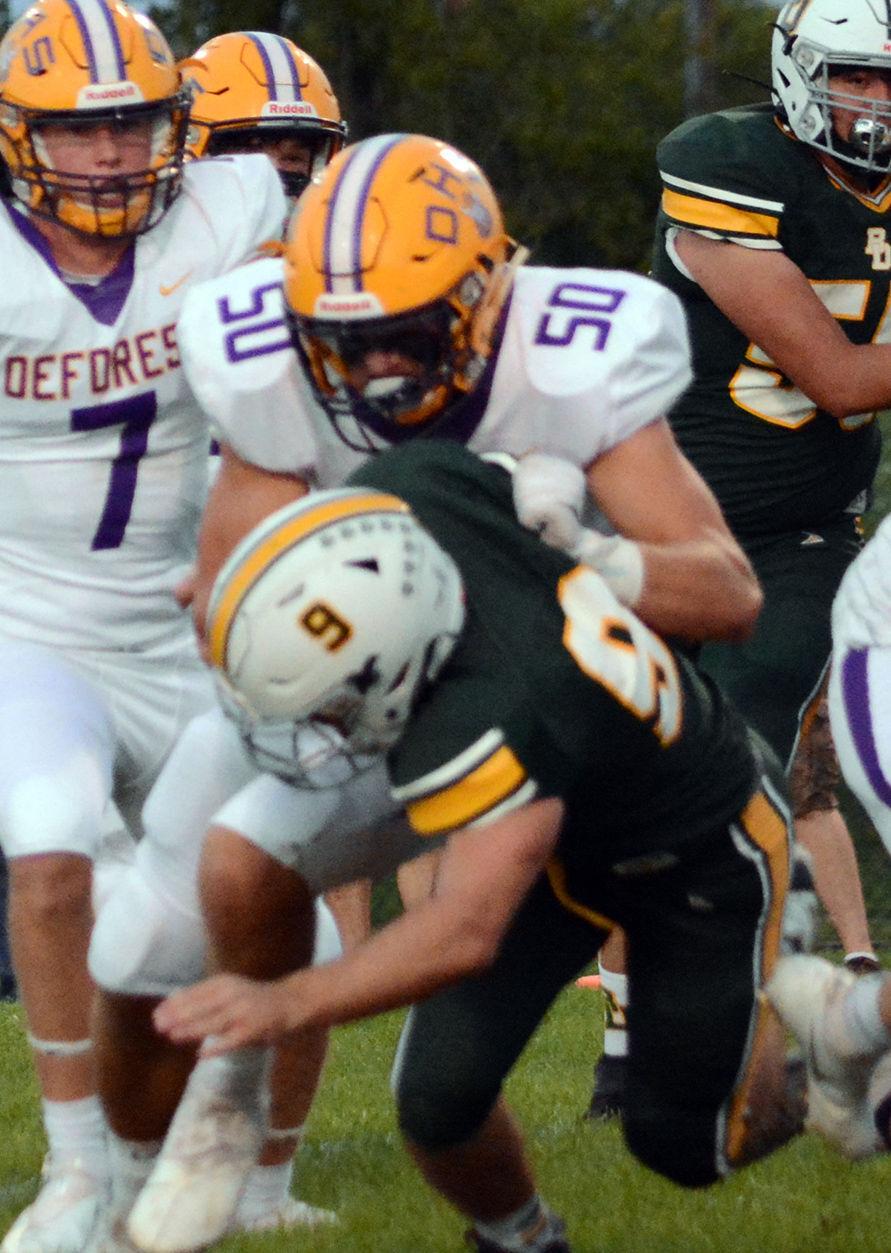 Follow Mark McMullen on Twitter @mmcmull2 or contact him at 920-356-6754.