DEFOREST — It wasn't just one player who gave the Beaver Dam prep football team momentum. It wasn't just one play either.
It was a plethora of players making critical plays at crucial moments, which led to the Golden Beavers edging Monona Grove 26-18 at DMB Community Bank Stadium in DeForest Saturday night.
"We have weekly team goals and one of them is answering the momentum swing," Beaver Dam coach Brock Linde said. "If we turn one over, if we can't give up a score, if we get something positive for us, then we've got to go and reward the team that made it happen whether it's defense or special teams.
"It's team effort all around."
To top it off, the Beaver Dam (1-1)victory was against a very good Monona Grove program that lost to Brookfield East 42-36 in the WIAA Division 2 state championship game in 2016. The Silver Eagles also began the spring season with a 13-7 victory over Oregon last week.
"I hope this win put us on the map," Linde said. "They're one of the bigs. It's Waunakee and it's DeForest, then it's MG. I think everybody else in the conference is trying to get in (the conversation). A win is great, but a win against an unbelievable opponent is even better."
Start with junior Connor Strasser, a 5-foot-8, 160-pound linebacker who had just bought a shiny new pair of white cleats and a sparkling pair of white gloves the day prior to the game.
Strasser took the saying, "Look good, play good" to a whole new meaning against the Silver Eagles, recovering four fumbles — the final two helped put the nail in the coffin.
"He's all over the field," Linde said. "We put him in a position where he's usually clean, so he can make plays and do what he does best. It's a testament to the box getting pressure and spilling the ball out on the perimeter."
Strasser's second-to-last recovery came when Beaver Dam was down 18-13. Two plays into a Monona Grove drive, running back Fabian Jackson's fumble was covered up by Strasser at the Beaver Dam 49-yard line with 6:49 left to play.
"They were huge," Strasser said of his final two fumble recoveries. "Everybody was on me. I was getting pinched in the pile by the other team and I'm like, 'Who cares, I've got the ball.'"
The Golden Beavers were seemingly stopped five plays into their drive. On a fourth-and-5 play at the Monona Grove 26, receiver Nate Abel made a diving catch for 24 yards and a first down at the 4. Quarterback Carter Riesen found receiver Alex Soto on an out pattern for a 4-yard touchdown pass to take a 19-18 lead with 4:32 remaining.
The wildness didn't stop there.
On the kickoff, Beaver Dam's Truman Liesses forced a fumble, and the ball stuck in Strasser's iron grasp at the Monona Grove 35.
"I saw the ball and I was on a dead sprint for it," Strasser said. "I knew I already had three, but another one doesn't hurt."
Six plays later, the fumble recovery led to a 4-yard sprint by an untouched Riesen to give Beaver Dam some insurance points. After kicker Kailey Walters added the extra point, Beaver Dam led 26-18 with 1:21 left.
Beaver Dam's eight-point lead didn't bury the Silver Eagles, who had proven earlier in the second half they could score quickly.
Beaver Dam initially took a 13-12 lead when Riesen bombed a pass to a wide-open Soto for a 34-yard touchdown with 10:04 left. The Silver Eagles needed only three plays and 50 seconds to score on a 30-yard touchdown pass from quarterback Casey Marron to receiver Ty Hoier to take an 18-13 advantage with 9:14 remaining in the game.
Riesen completed 27-of-40 passes for 260 yards and four touchdowns to go along with a rushing touchdown.
Soto and Abel led Beaver Dam in receiving yards. Soto caught 12 passes for 103 yards and two touchdowns while Abel caught six passes for 111 yards and a 27-yard touchdown that put Beaver Dam up 6-0 8 seconds into the second quarter.
"Those guys made just unbelievable catches tonight," Linde said. "I've never seen anything like that."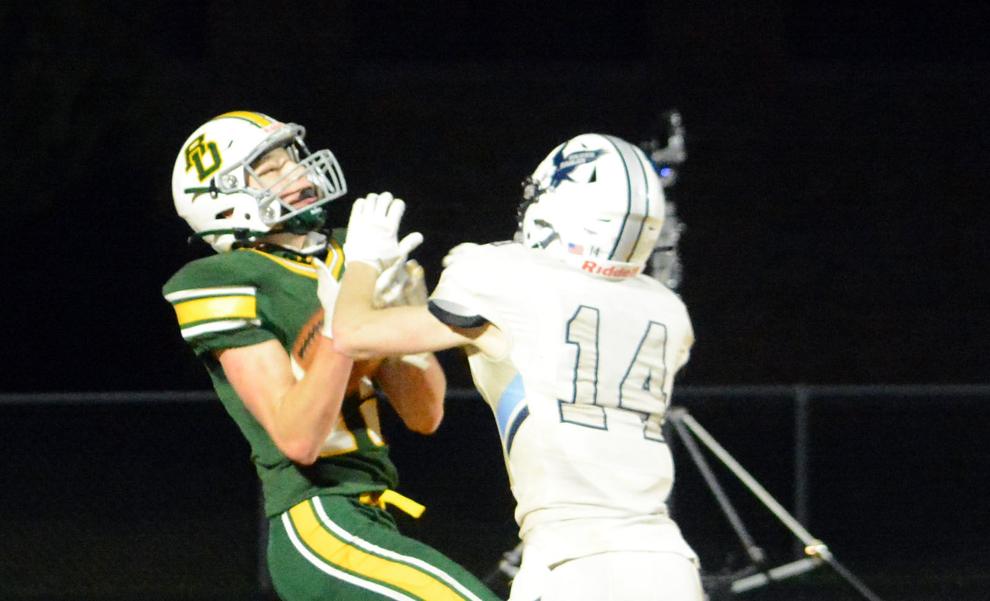 The Silver Eagles gave the Golden Beavers a scare, starting at their own 35 yard line before ending up at the Beaver Dam 37 with under 20 seconds remaining. On a first-and-10, Marron threw up a prayer that Abel intercepted in the end zone with 3 seconds to play.
It was Beaver Dam's sixth takeaway on the day.
"We've made it our mission to stop the run and get turnovers," Linde said. "We've put ourselves in a defensive scheme that's going to make that happen. We've got the right kids in the right spot. As part of the coaching staff looking at who we were going to have for the next couple of years, and getting into a system where our kids can pin their ears back and play football."
Beaver Dam ran out the clock with a kneel down, Linde got his Gatorade bath in celebration of his first win as head coach and the party was just beginning after a program-defining victory.
"We knew we were going to give up plays and we knew our d-backs were going to get tested," Linde said. "We went into the whole week telling them, 'short memory.' Yeah, they answered (us with a quick strike), but we've never responded that was as a program where we just said, 'Not today.'
"That was the mentality. The sideline was unbelievable. The fans were unbelievable. This felt genuine tonight. I'm at a loss for words."
GALLERY: Action from Saturday's 26-18 Beaver Dam victory over Monona Grove
Colton Fakes 2.jpg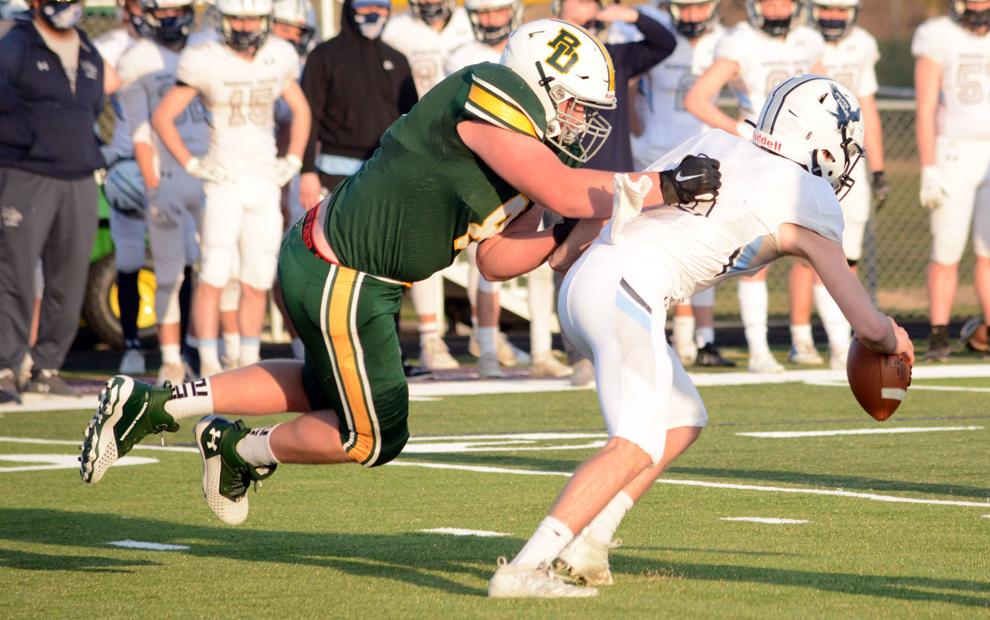 Alex Soto 2.jpg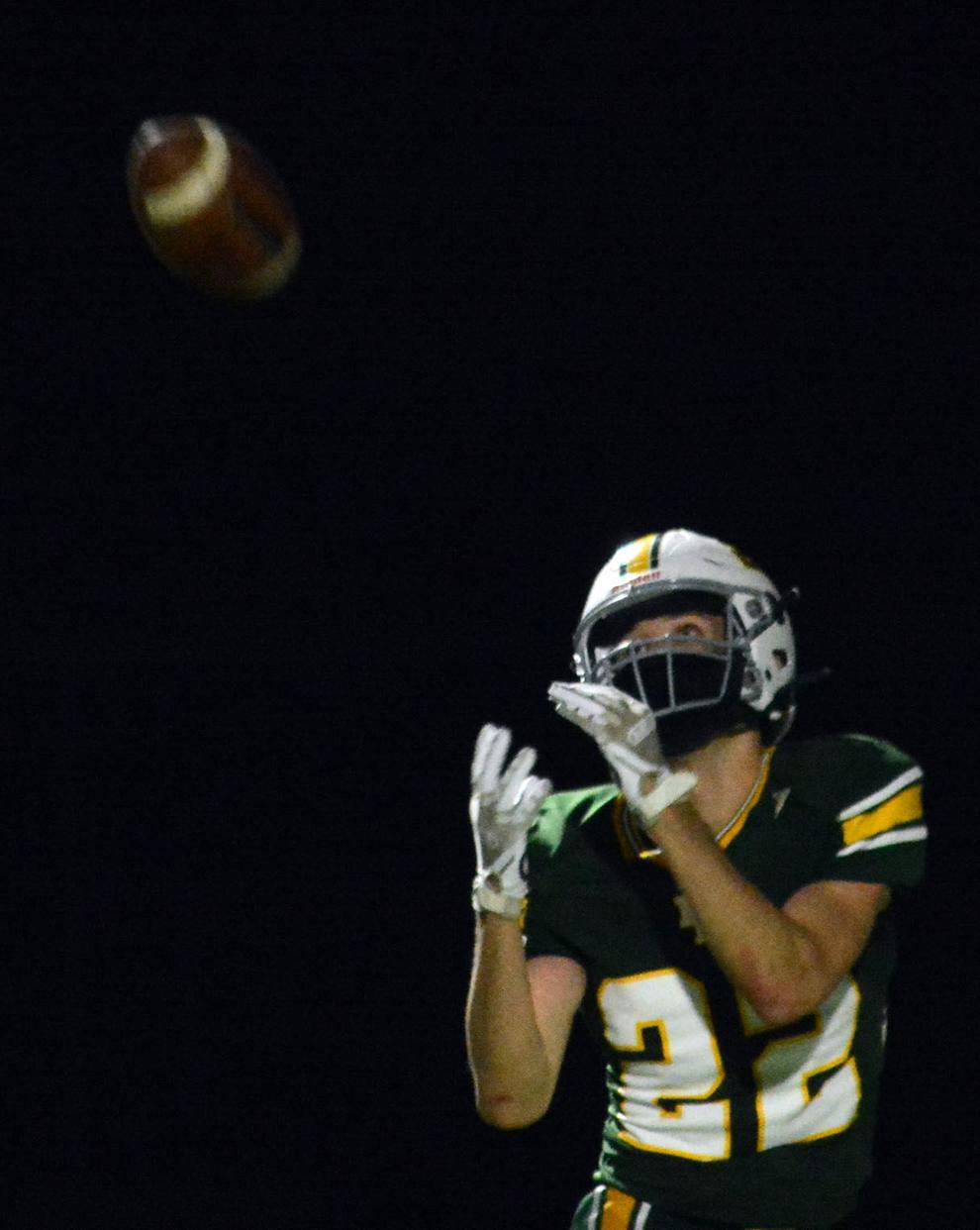 Alex Soto 3.jpg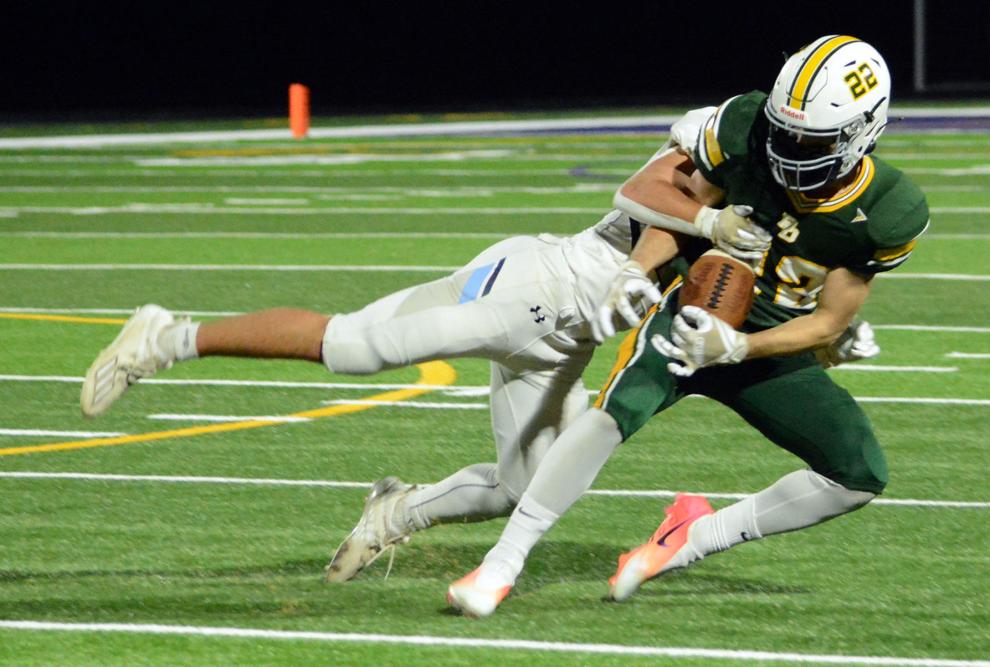 Alex Soto 4.jpg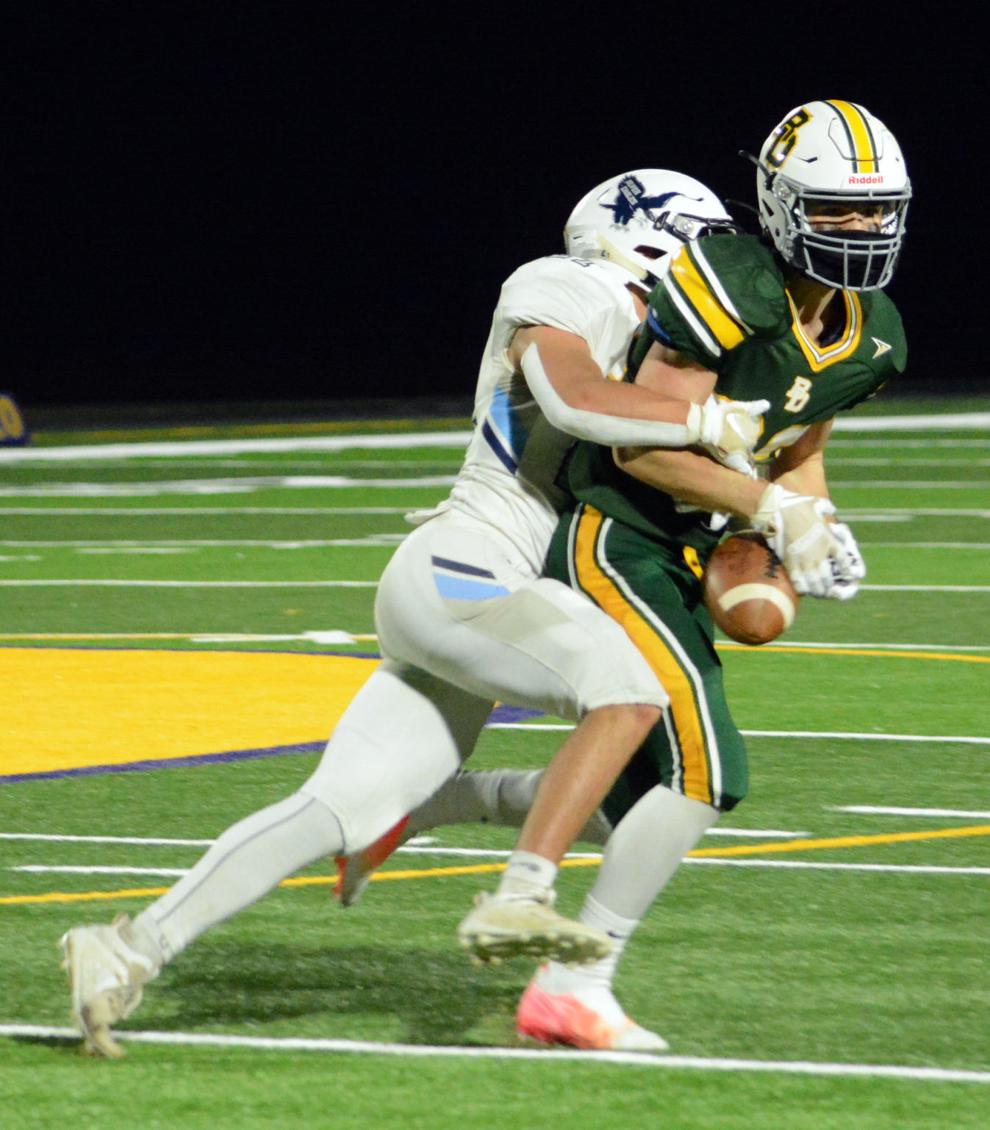 Alex Soto 5.jpg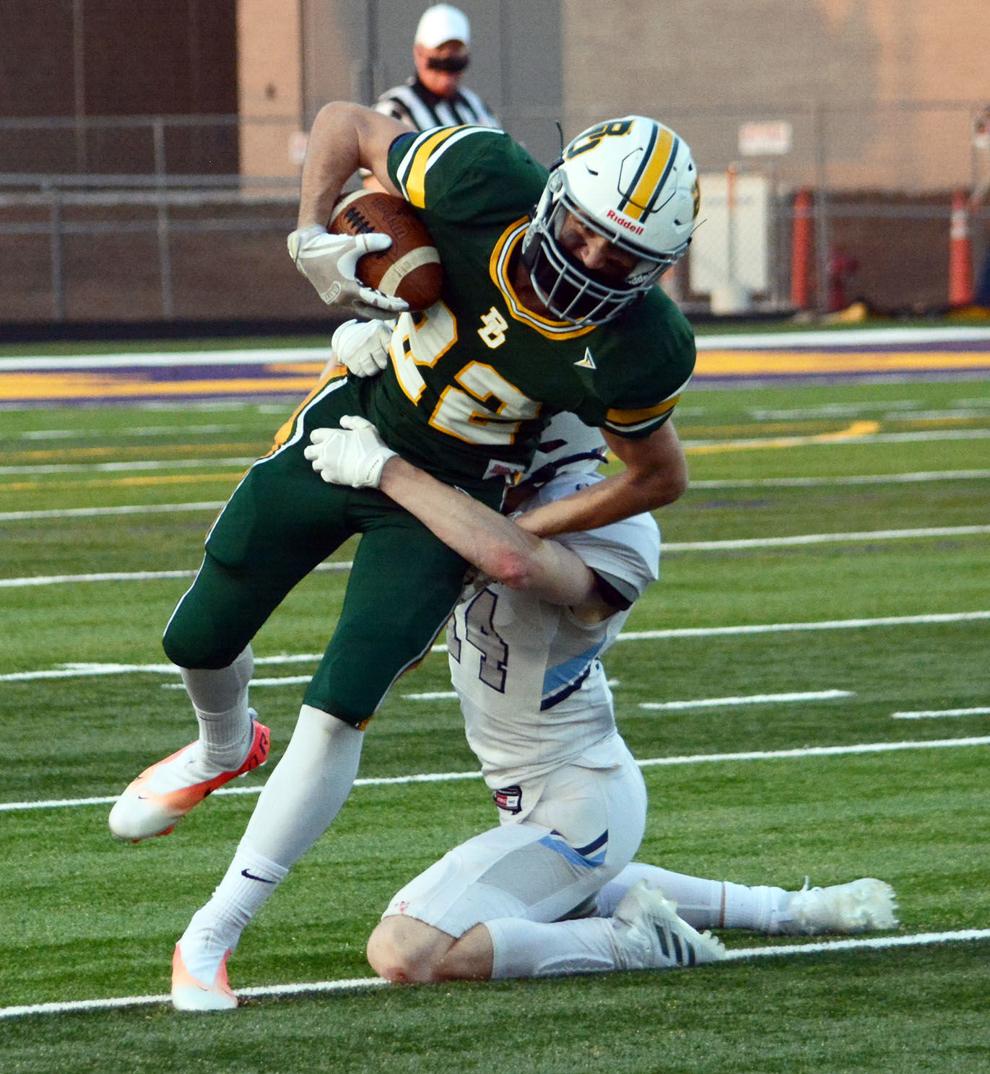 Alex Soto 6.jpg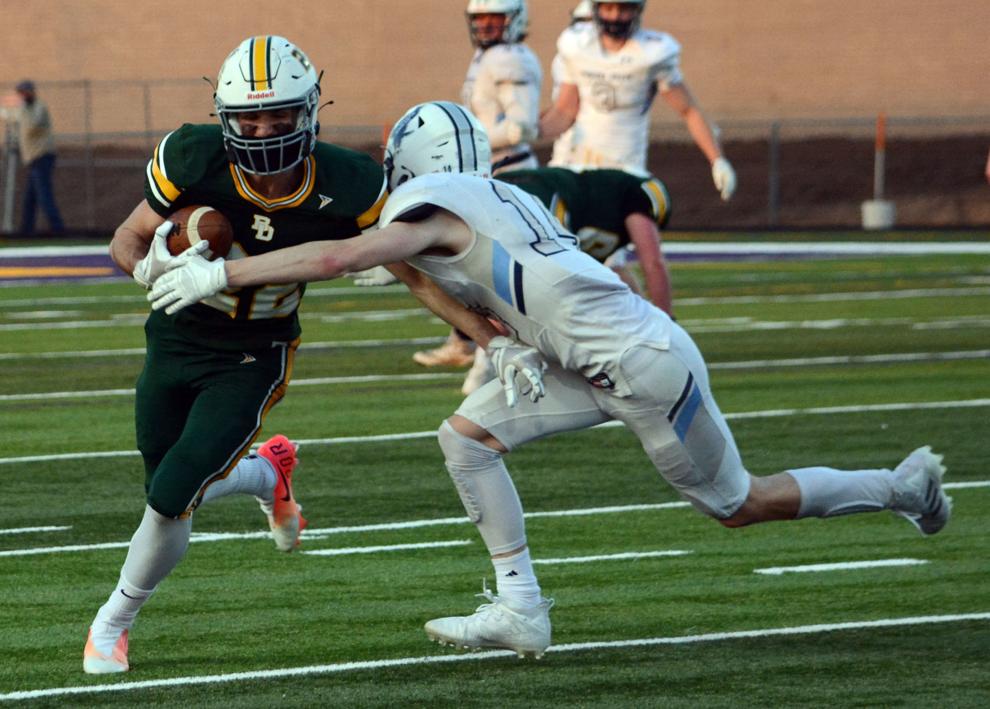 Alex Soto 7.jpg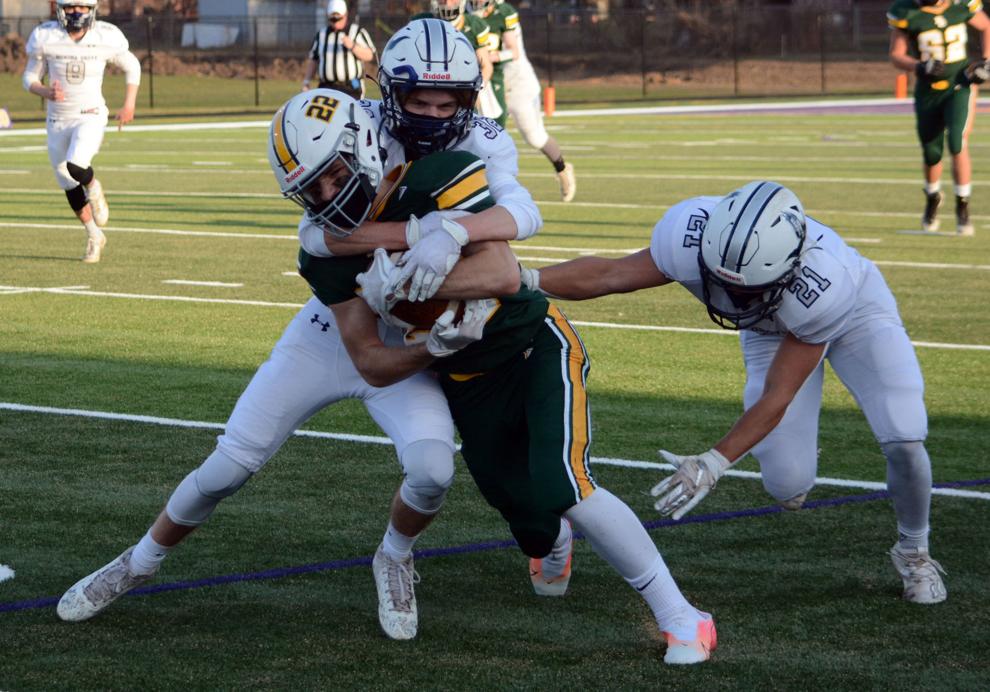 Alex Soto facemask.jpg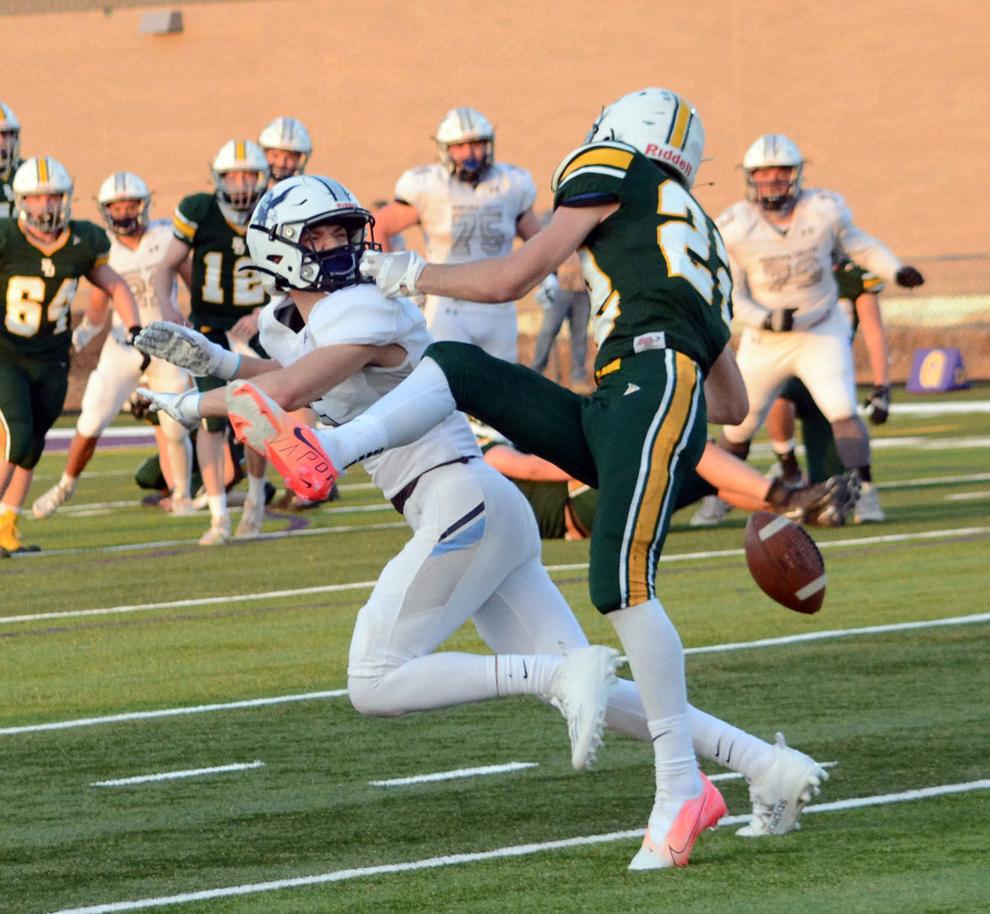 Alex Soto.jpg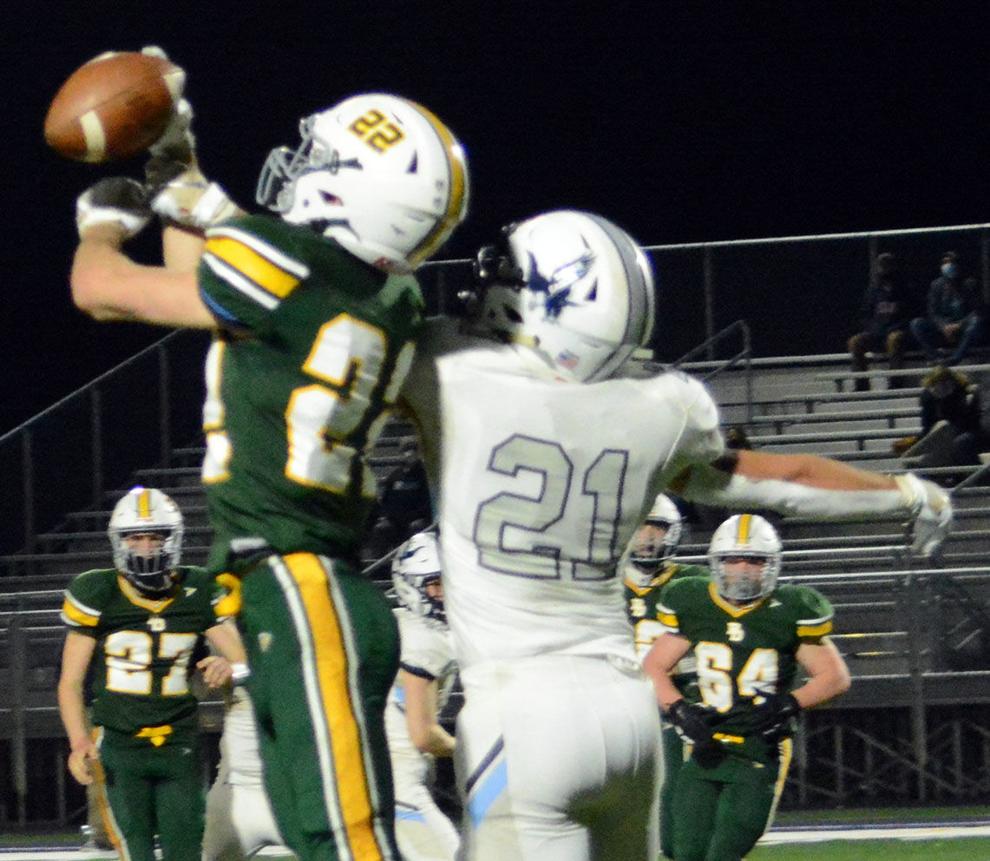 Ashton Priewe.jpg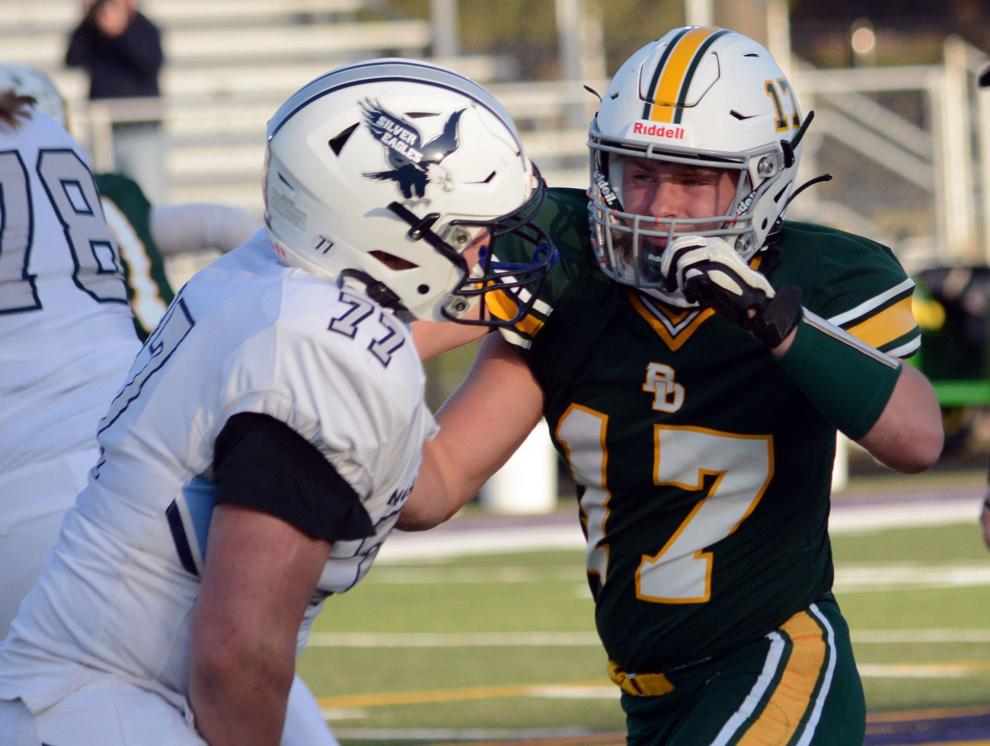 BD skills players.jpg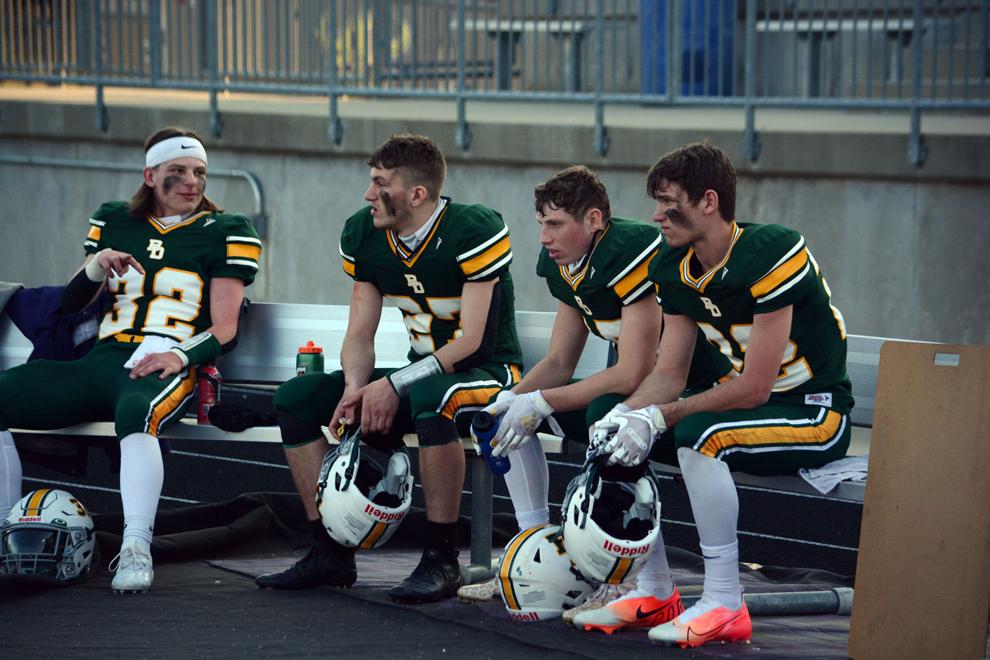 Brock Linde 2.jpg
Brock Linde 3.jpg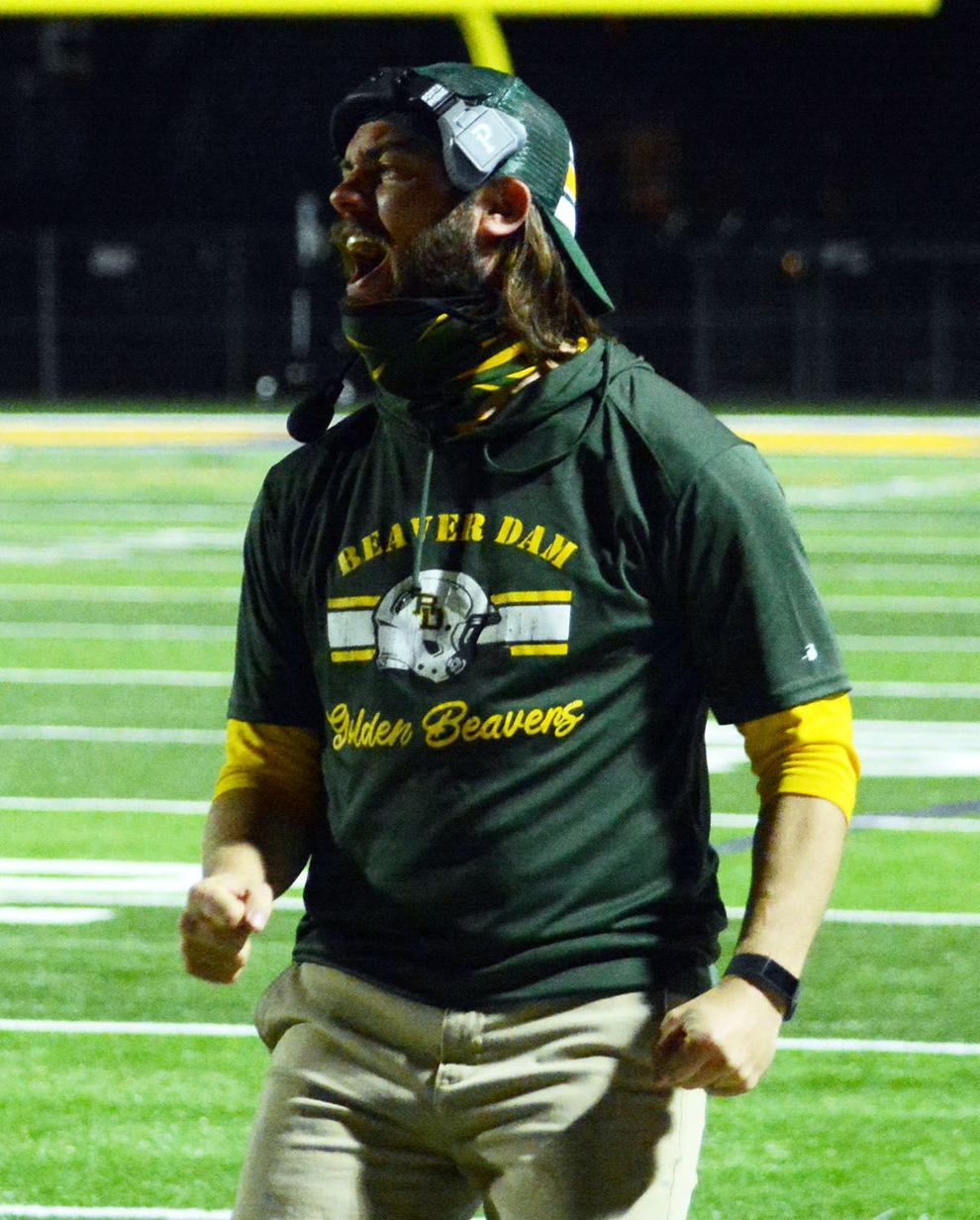 Brock Linde 4.jpg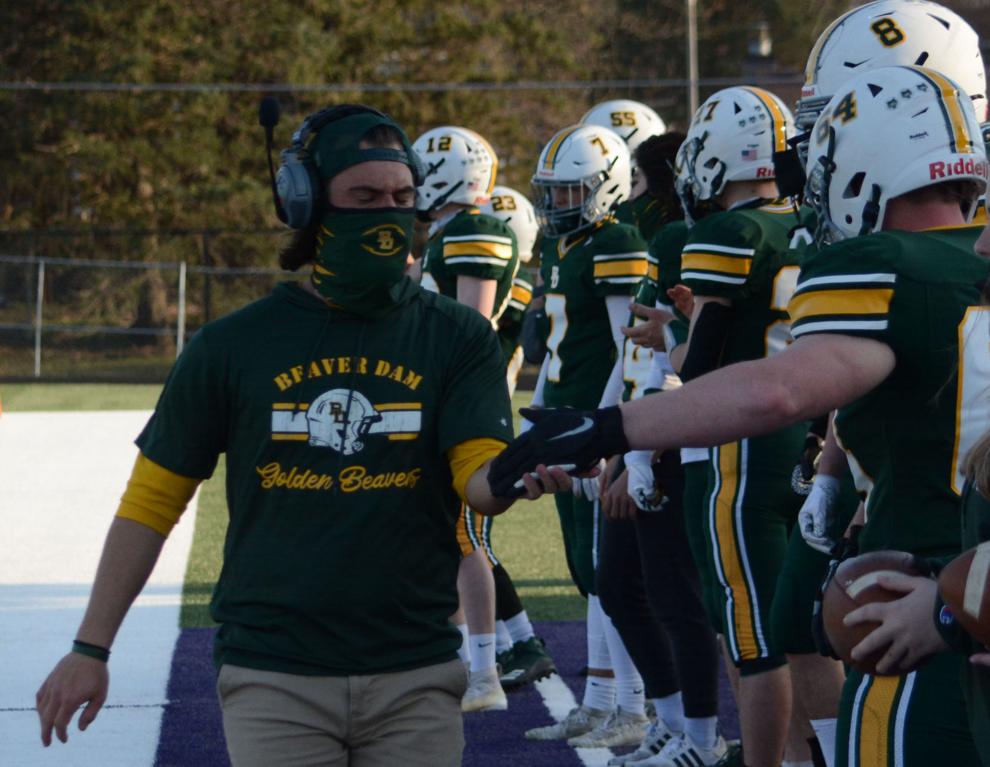 Brock Linde.jpg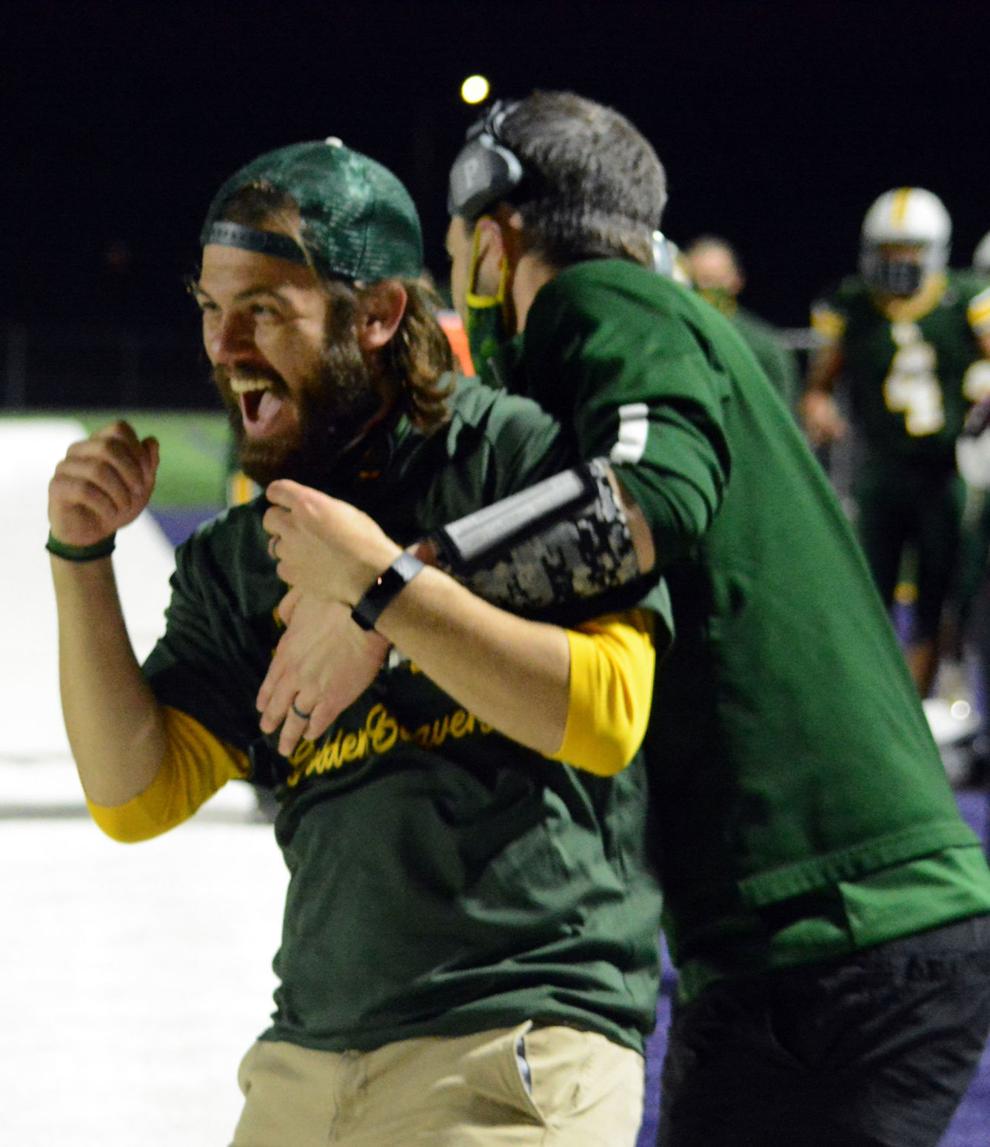 Caden Easland.jpg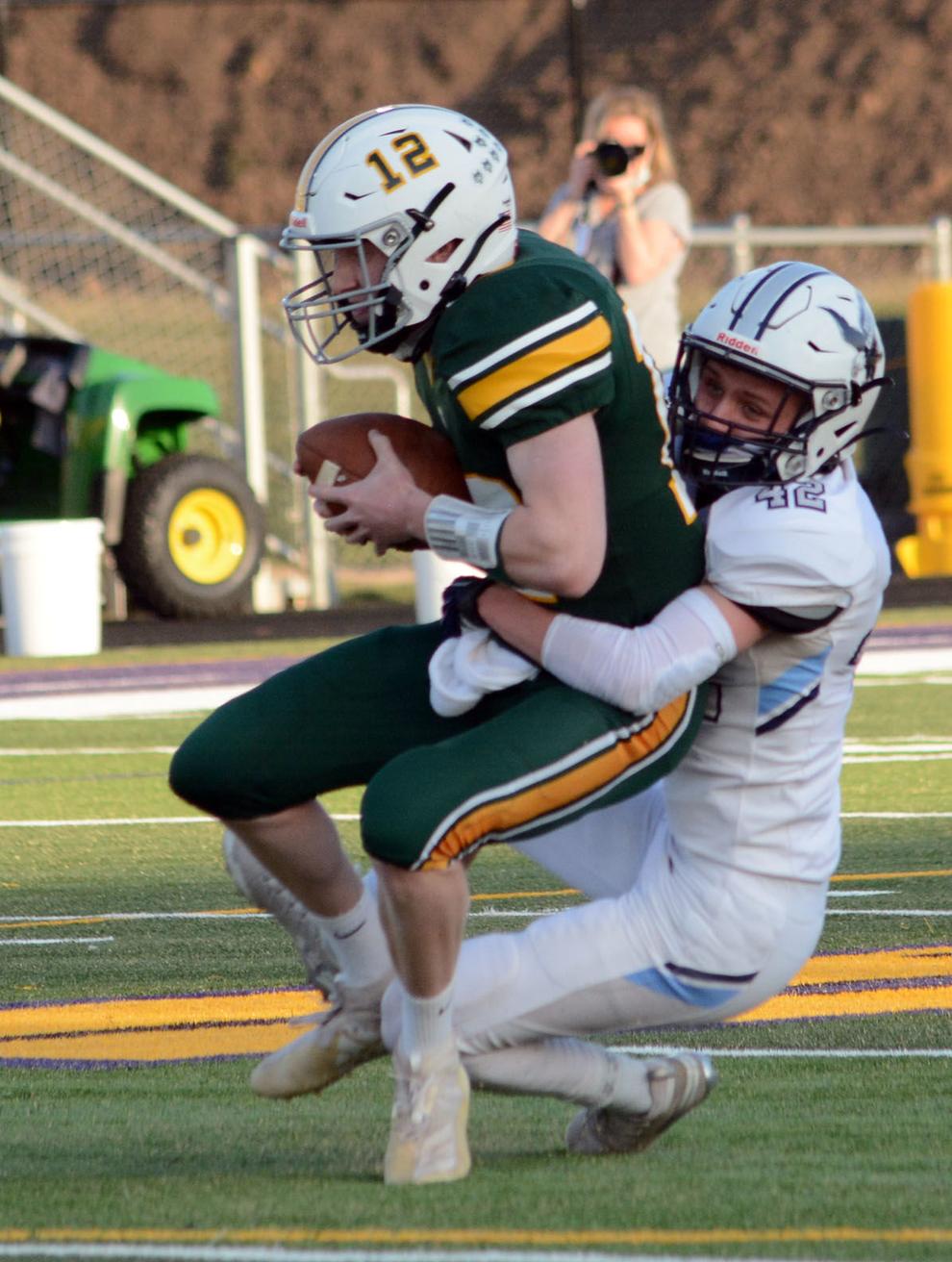 Camron Mendoza 2.jpg
Camron Mendoza.jpg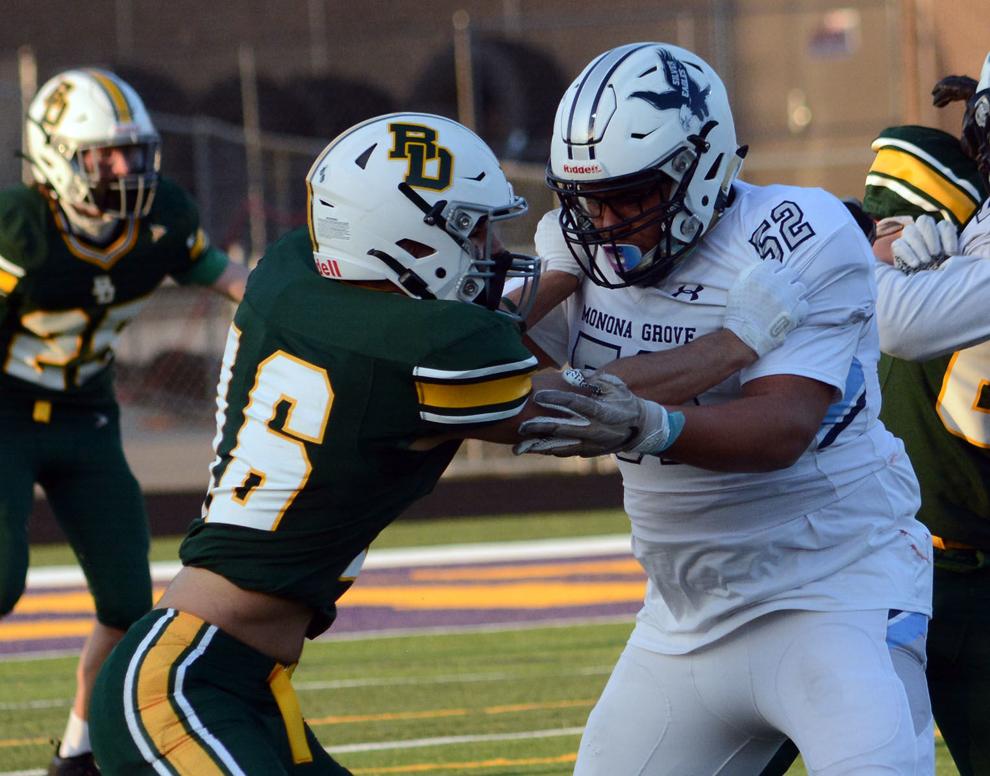 Carter Riesen 2.jpg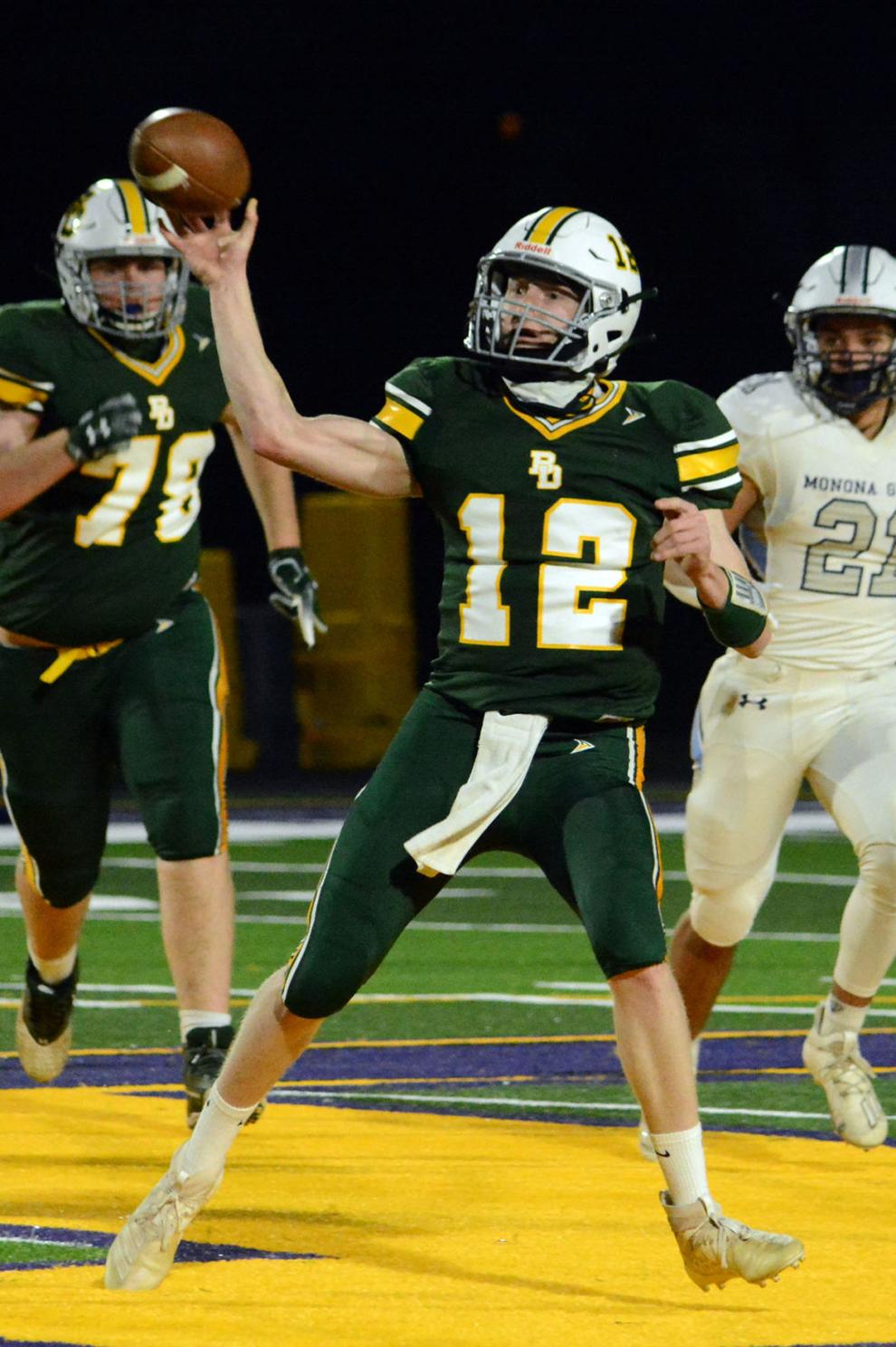 Carter Riesen 3.jpg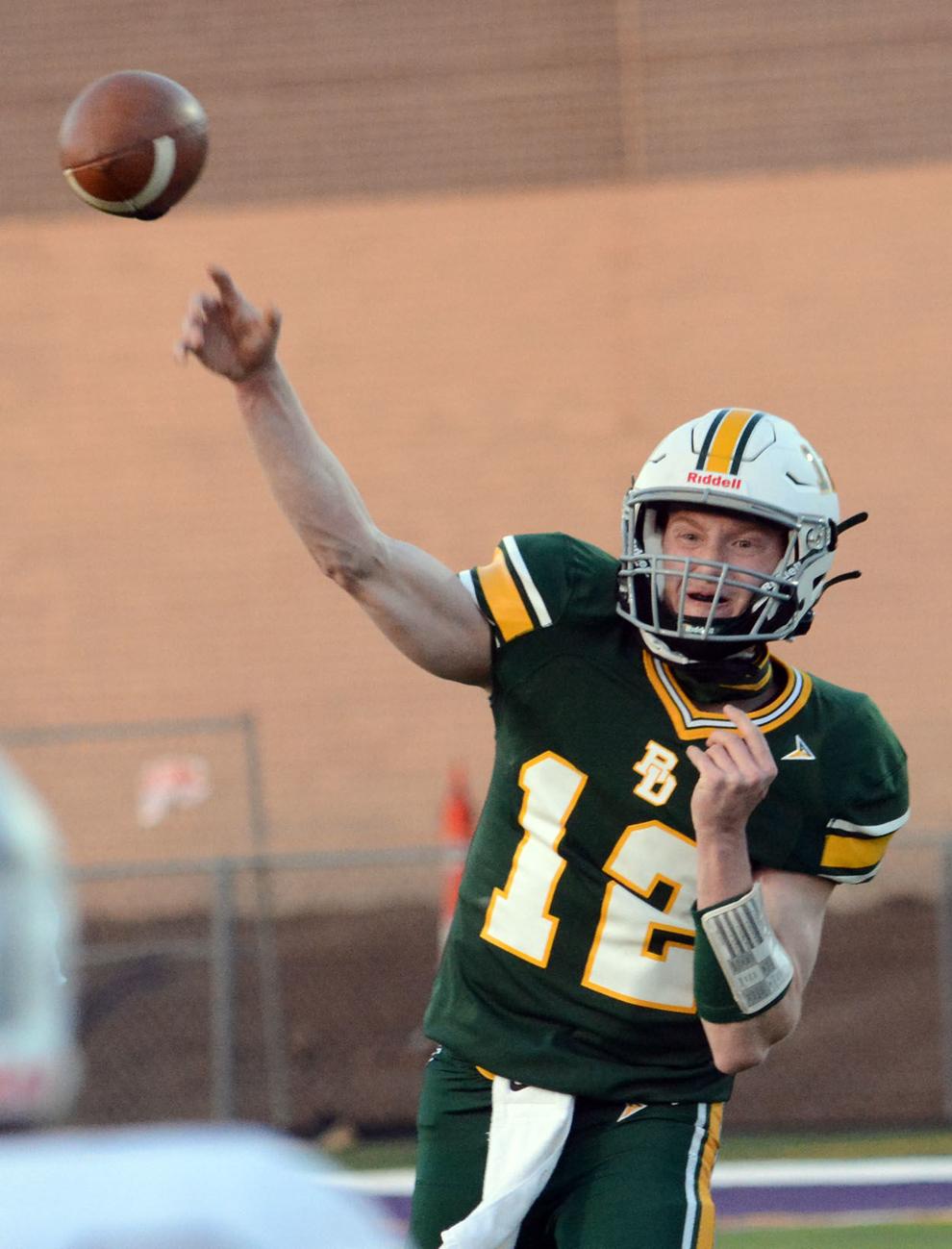 Carter Riesen 4.jpg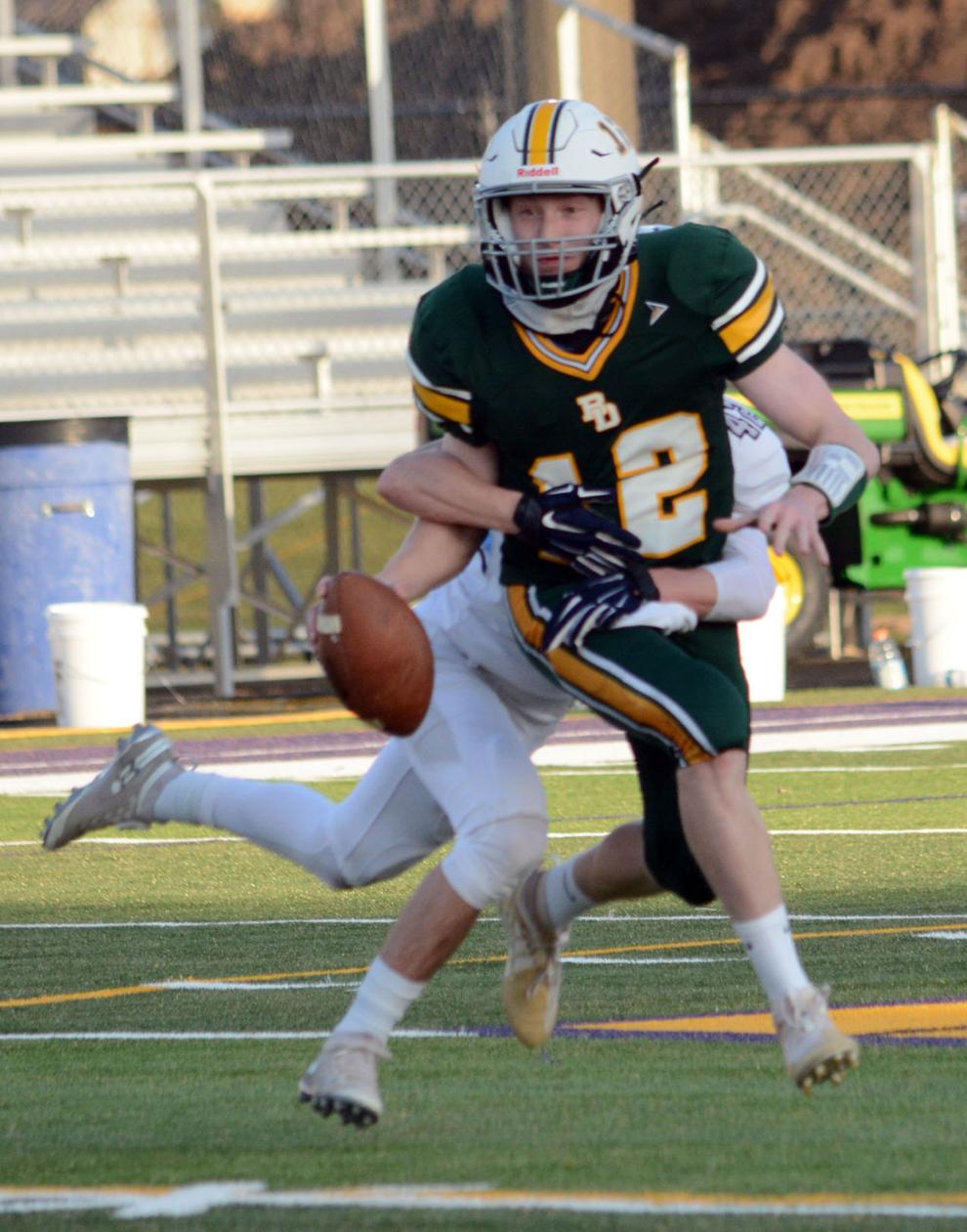 Carter Riesen 5.jpg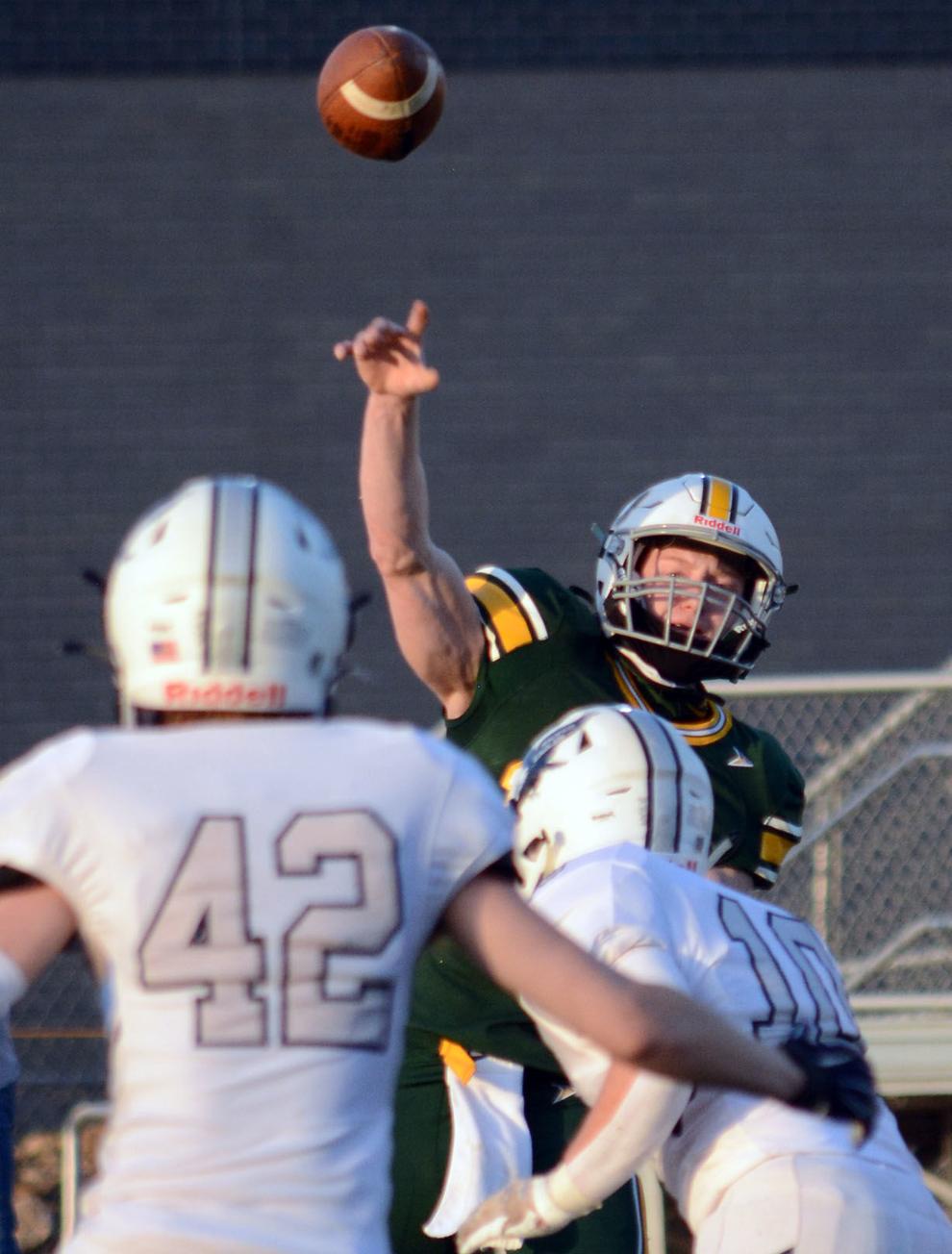 Carter Riesen.jpg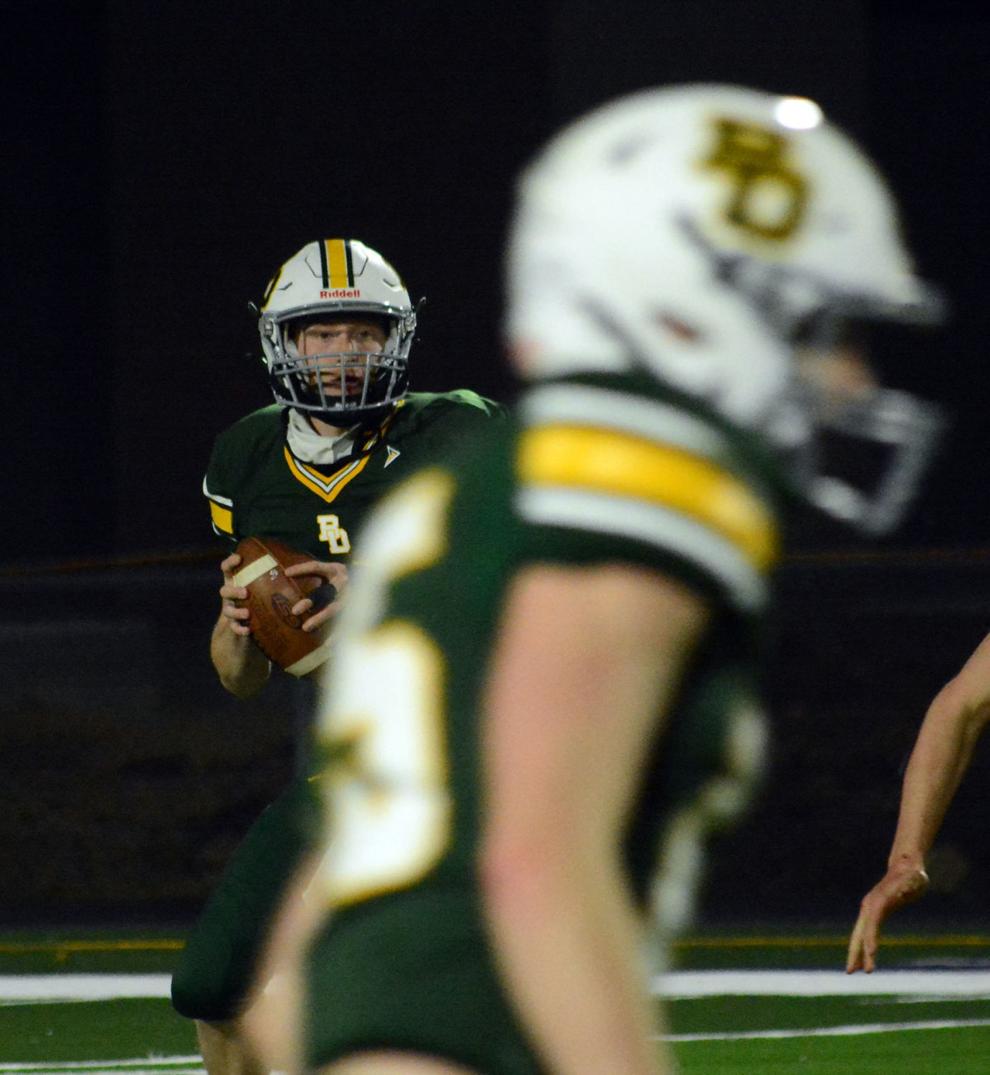 Colton Fakes.jpg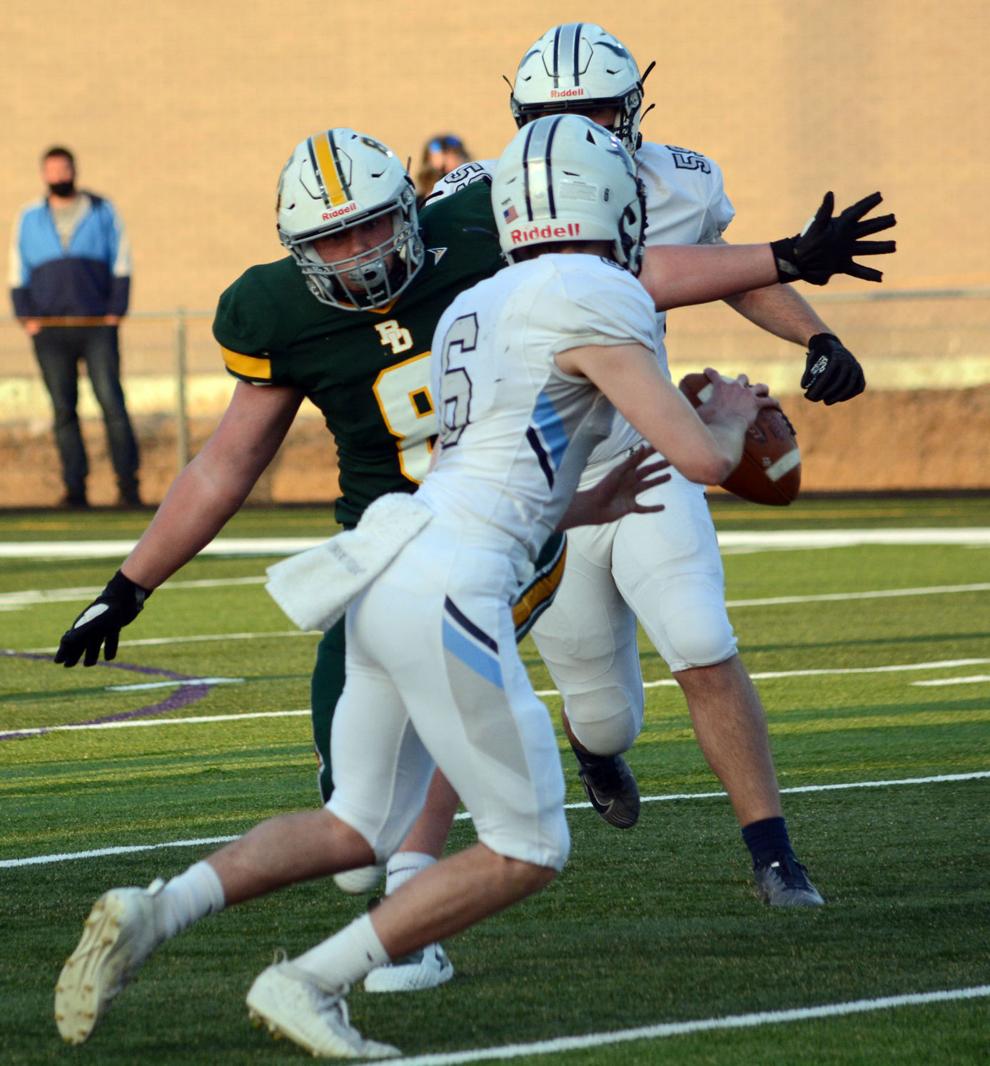 Connor Strasser.jpg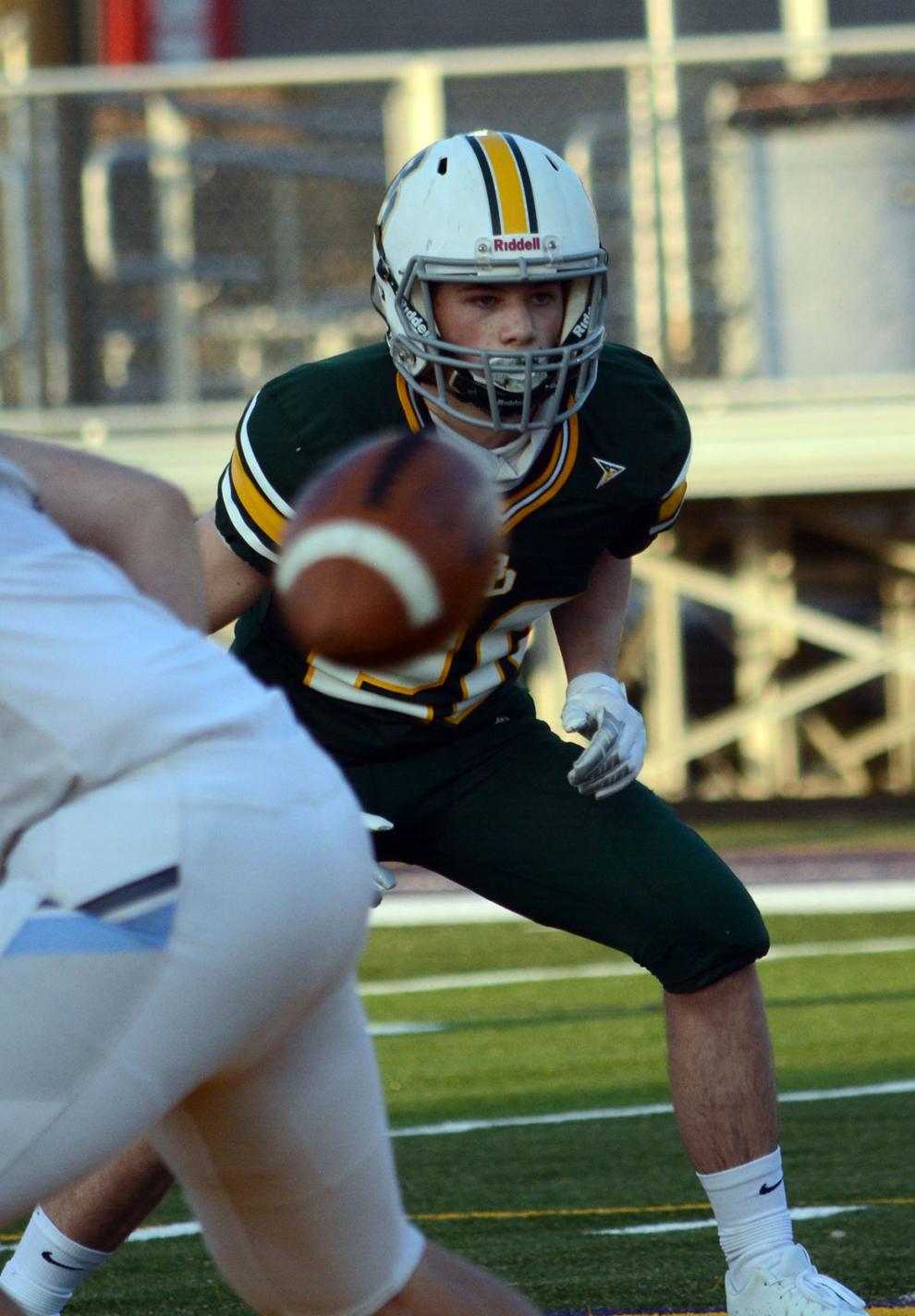 DMB Community Bank Stadium.jpg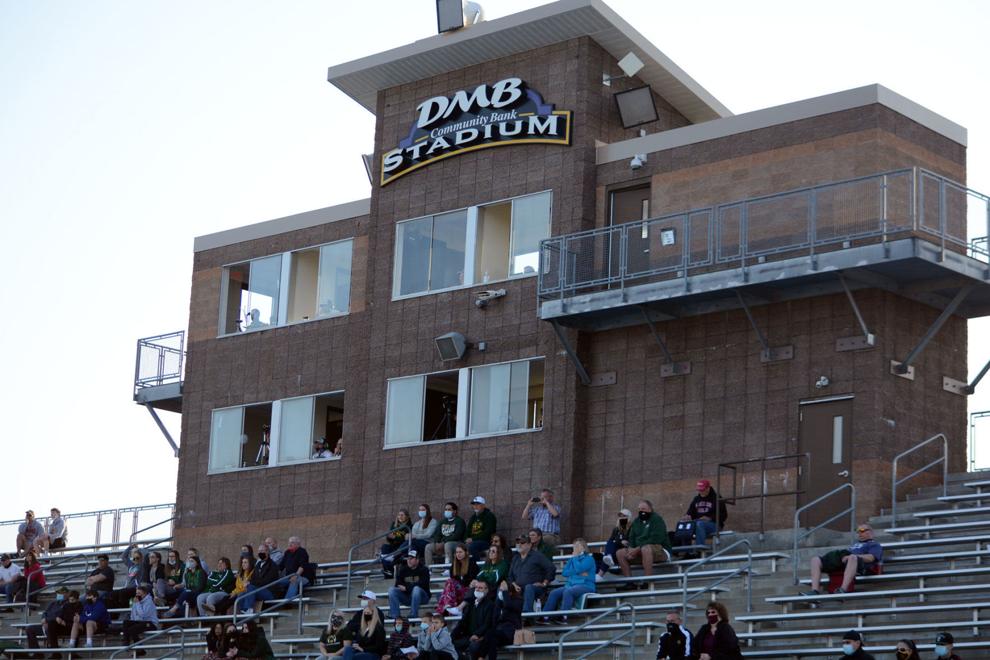 Dylan Matuszak.jpg
Fumble recovery.jpg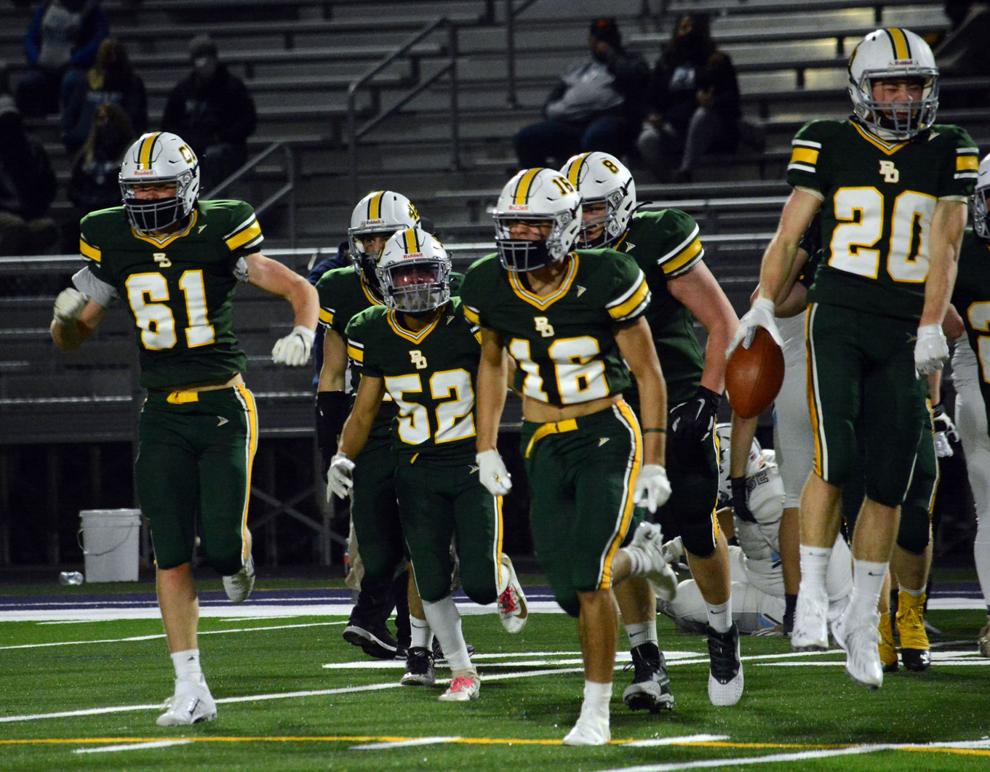 Golden Beavers 2.jpg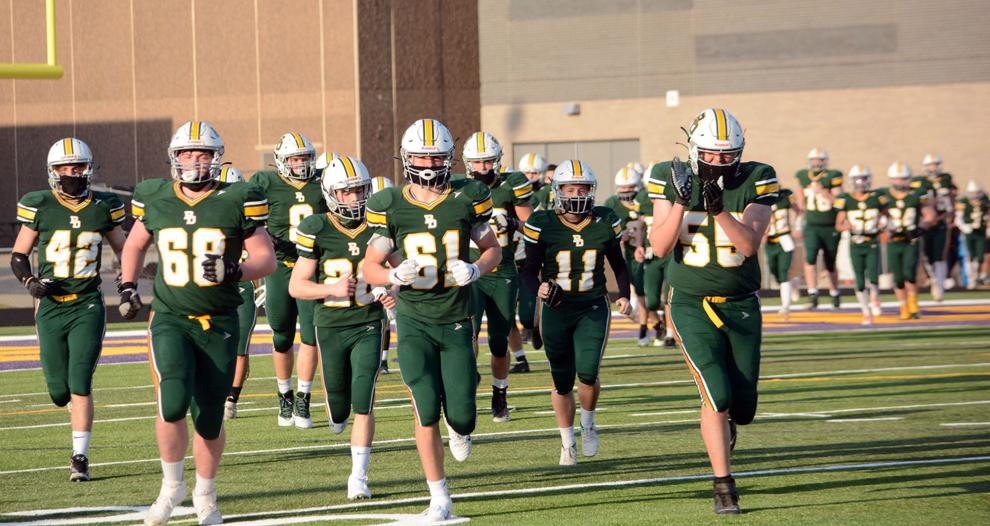 Golden Beavers.jpg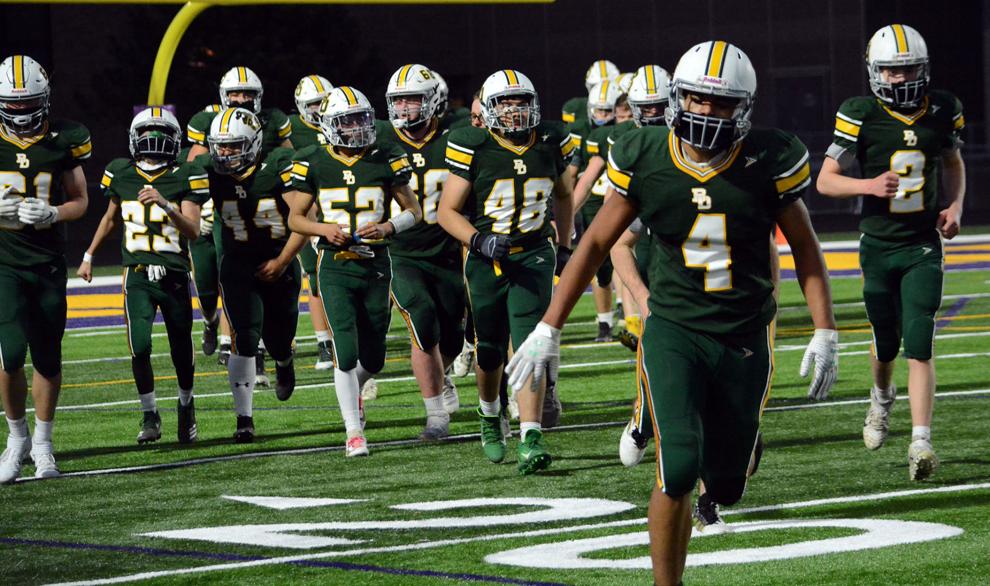 Henry Walsh.jpg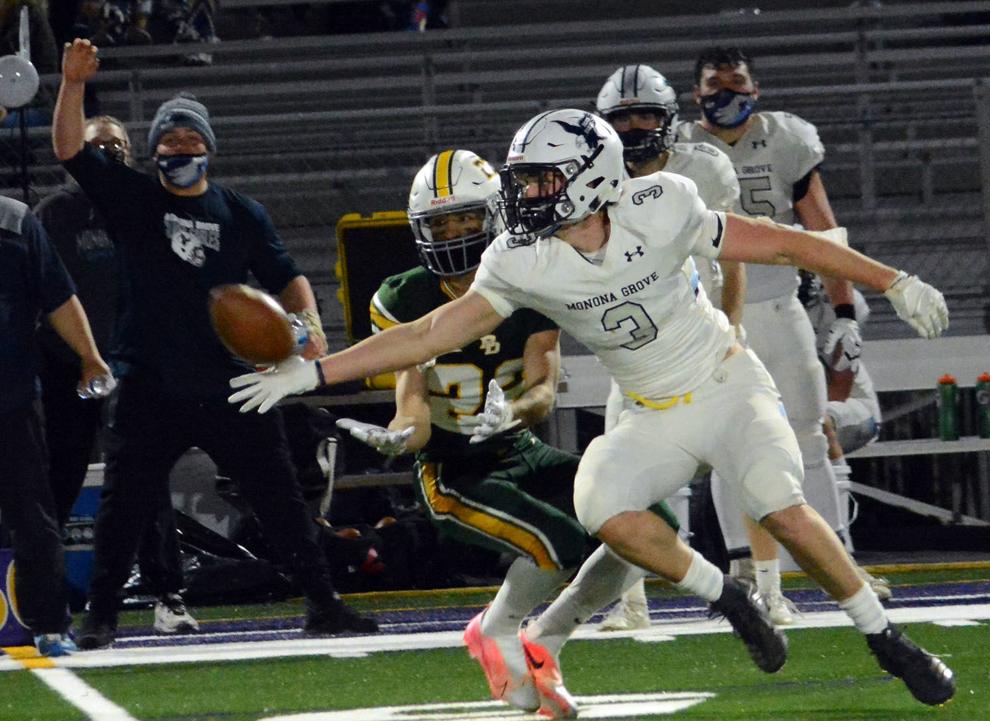 Jaden Barstow 2.jpg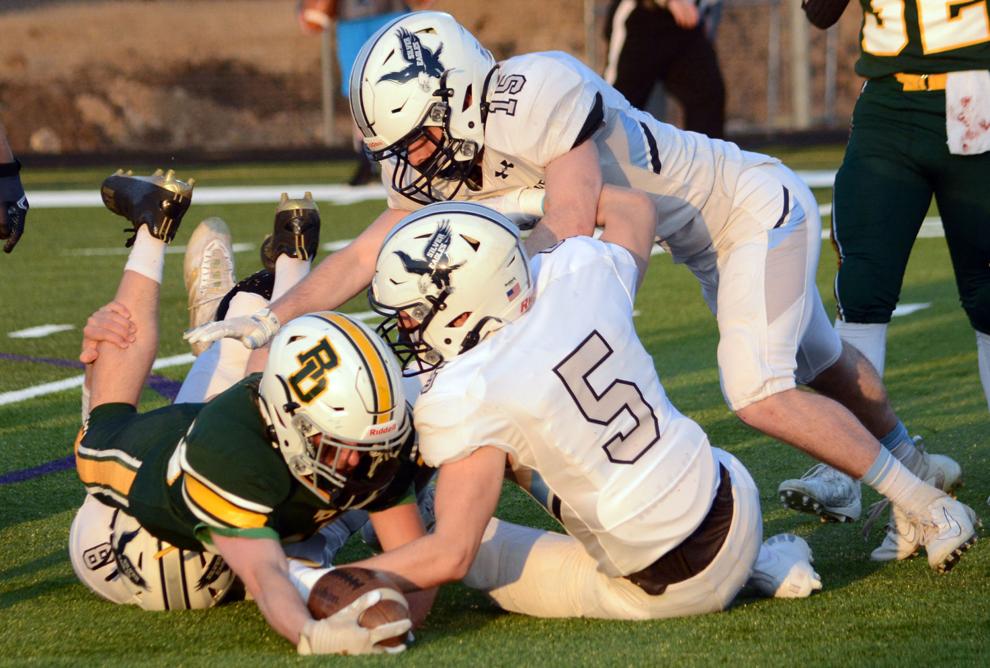 Jaden Barstow.jpg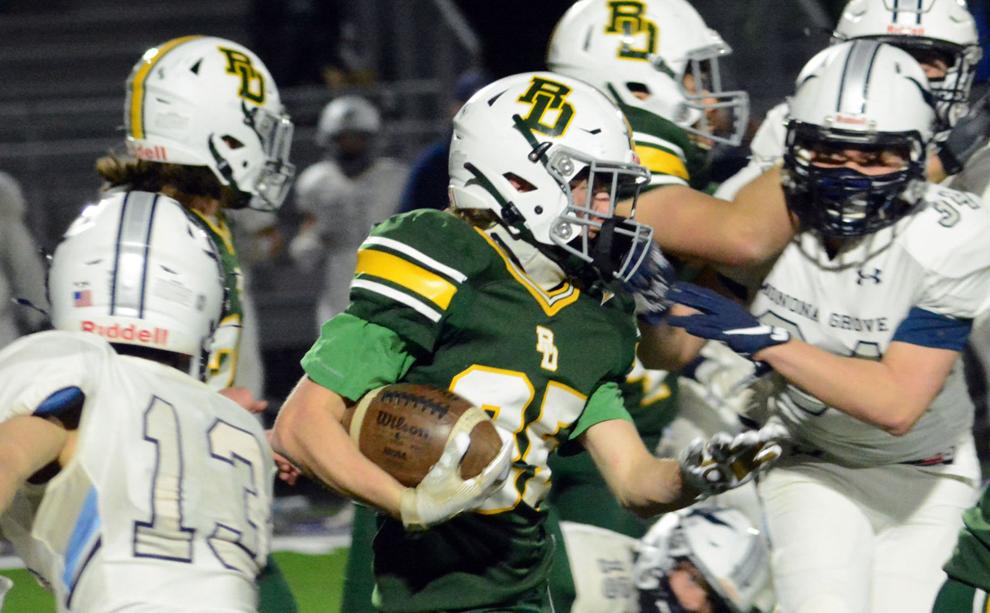 Jake Weber and Evan Sharkey.jpg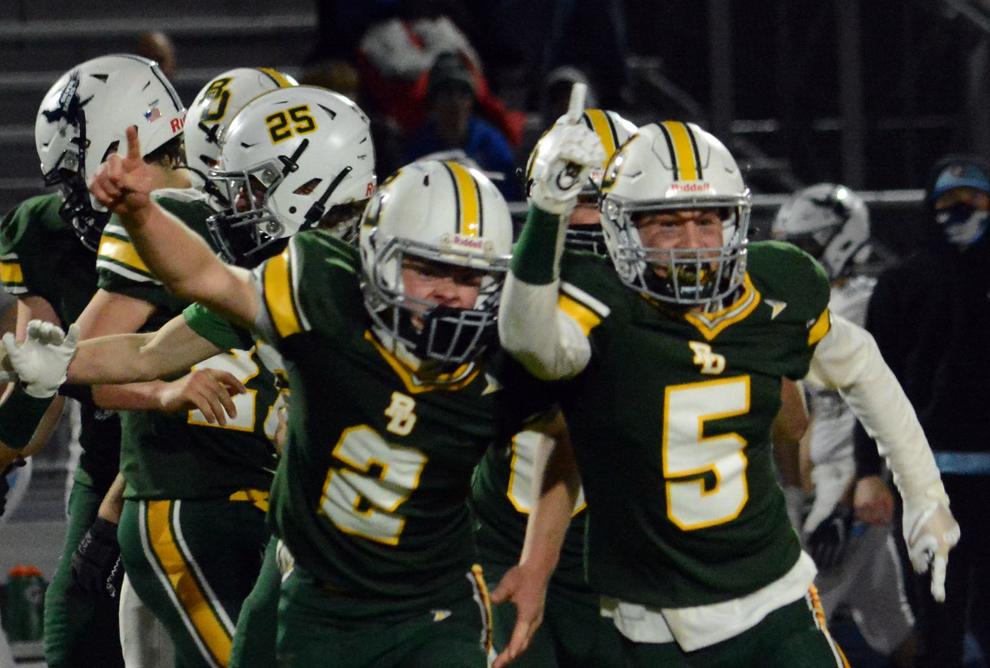 Jake Weber.jpg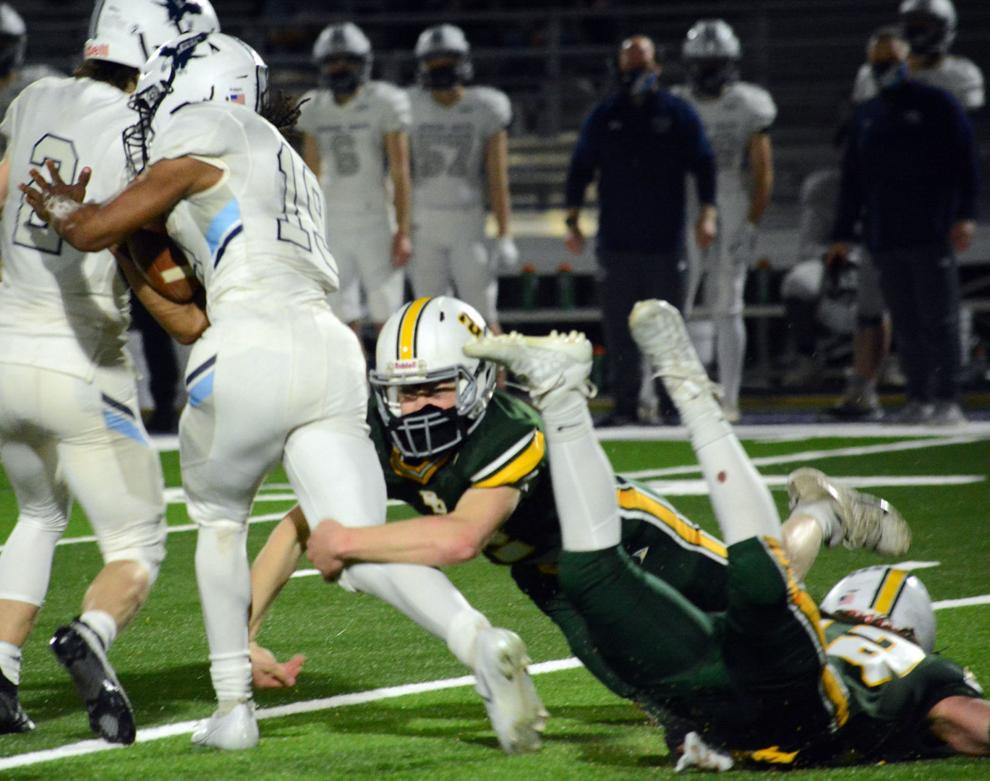 Kaden Reabe.jpg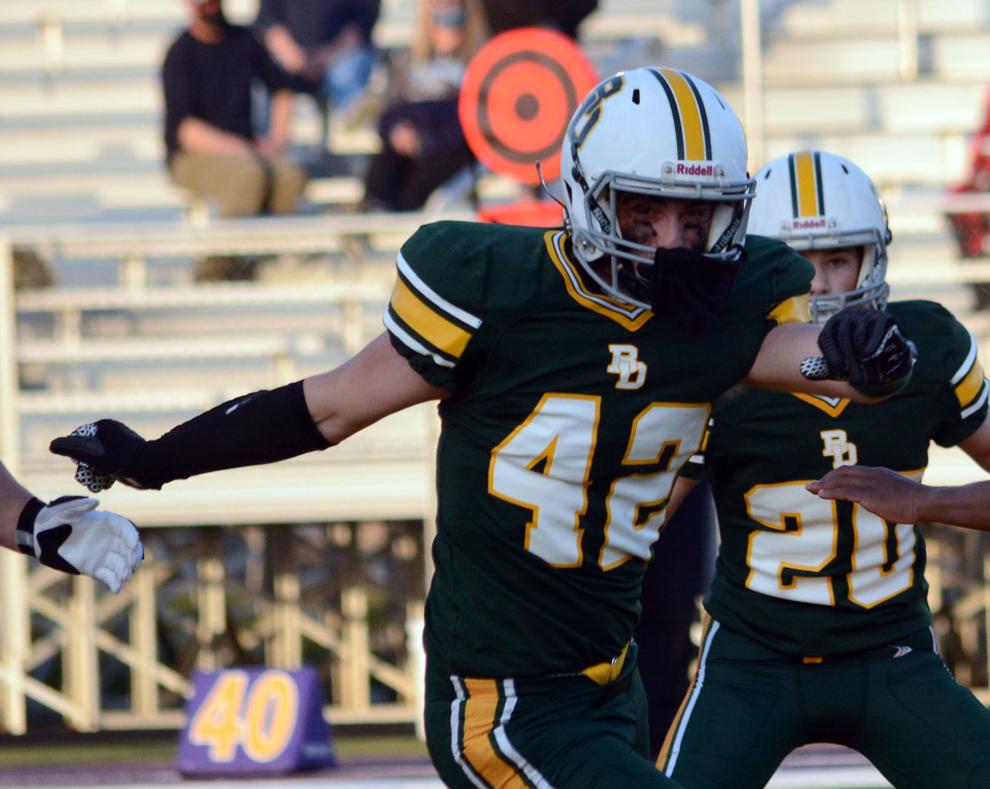 Kailey Walters 2.jpg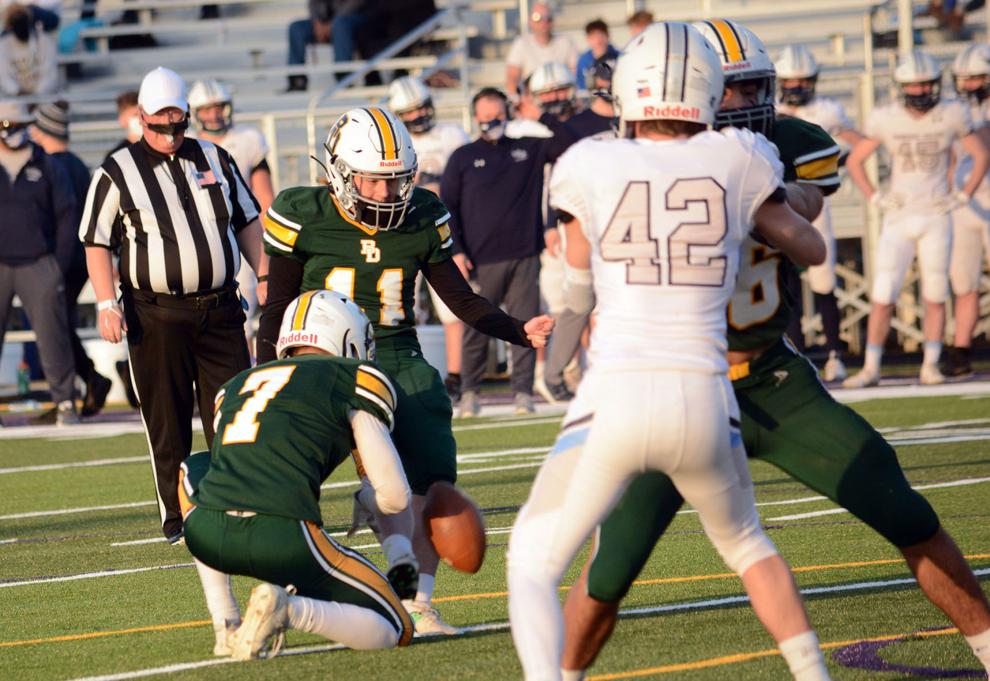 Kailey Walters.jpg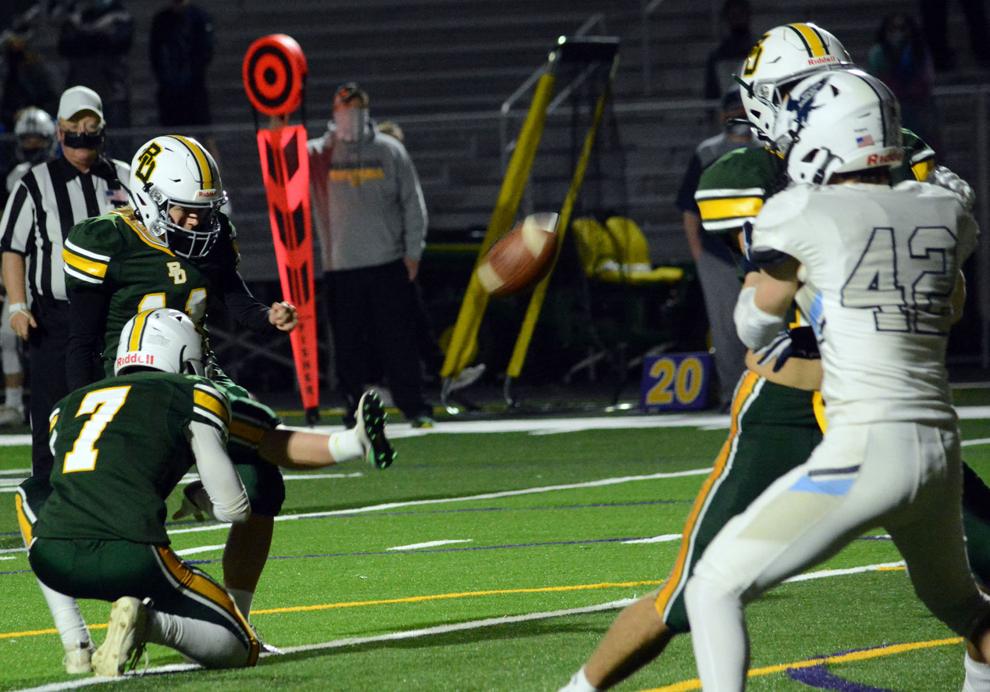 Michael Fox.jpg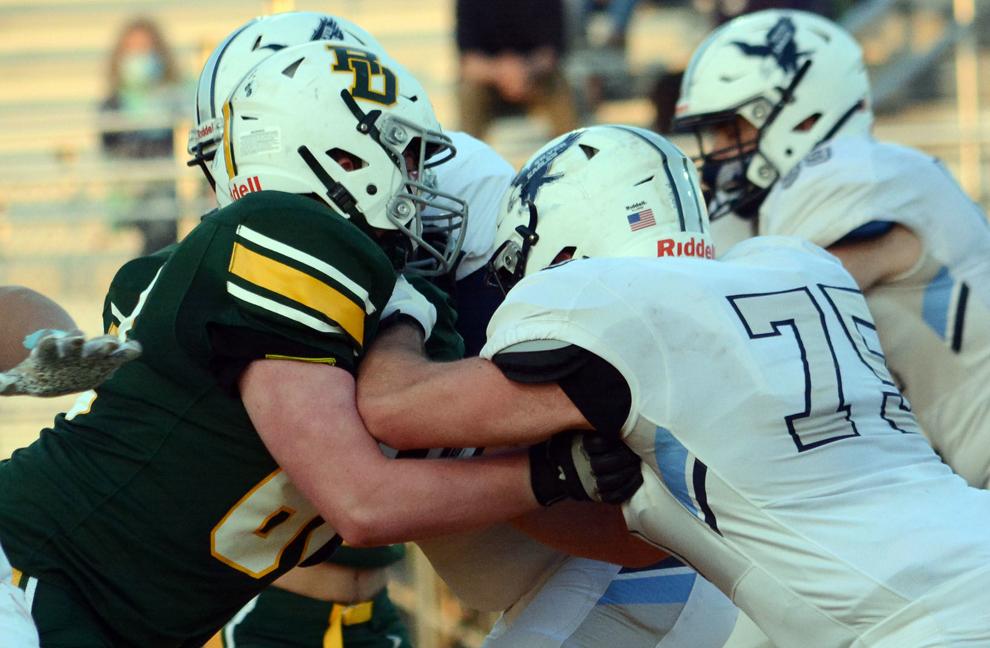 Nate Abel 2.jpg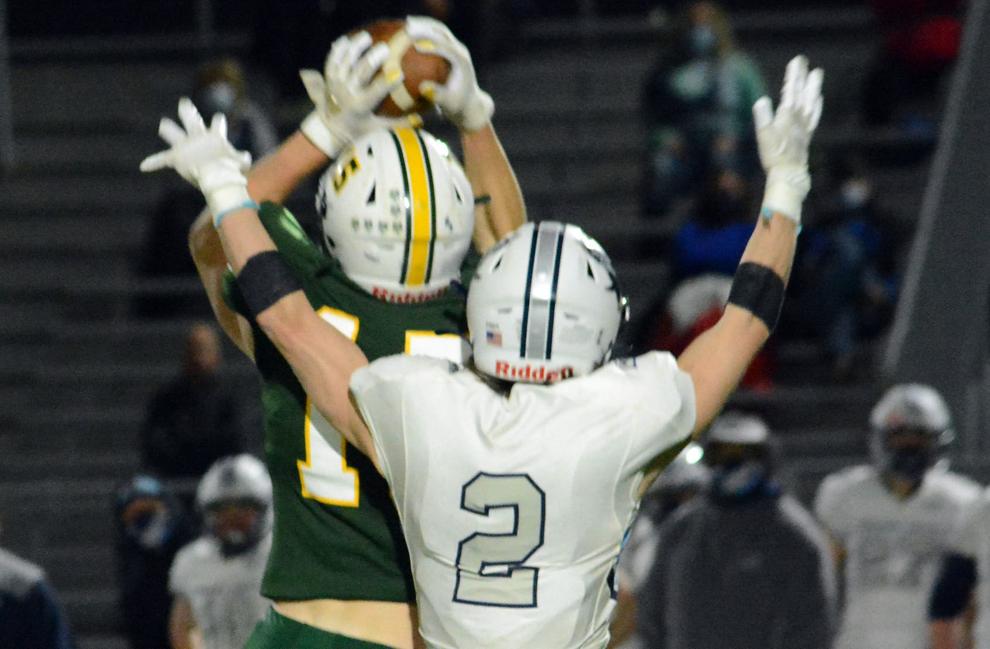 Nate Abel 3.jpg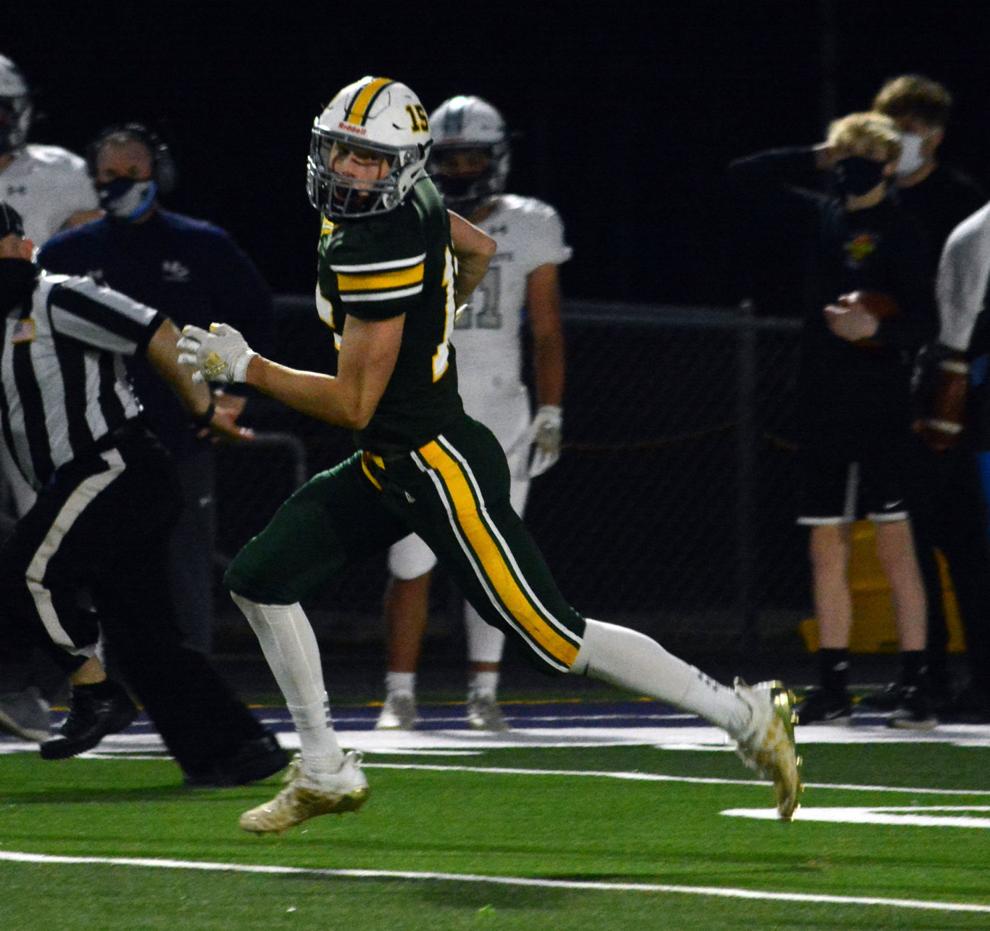 Nate Abel 4.jpg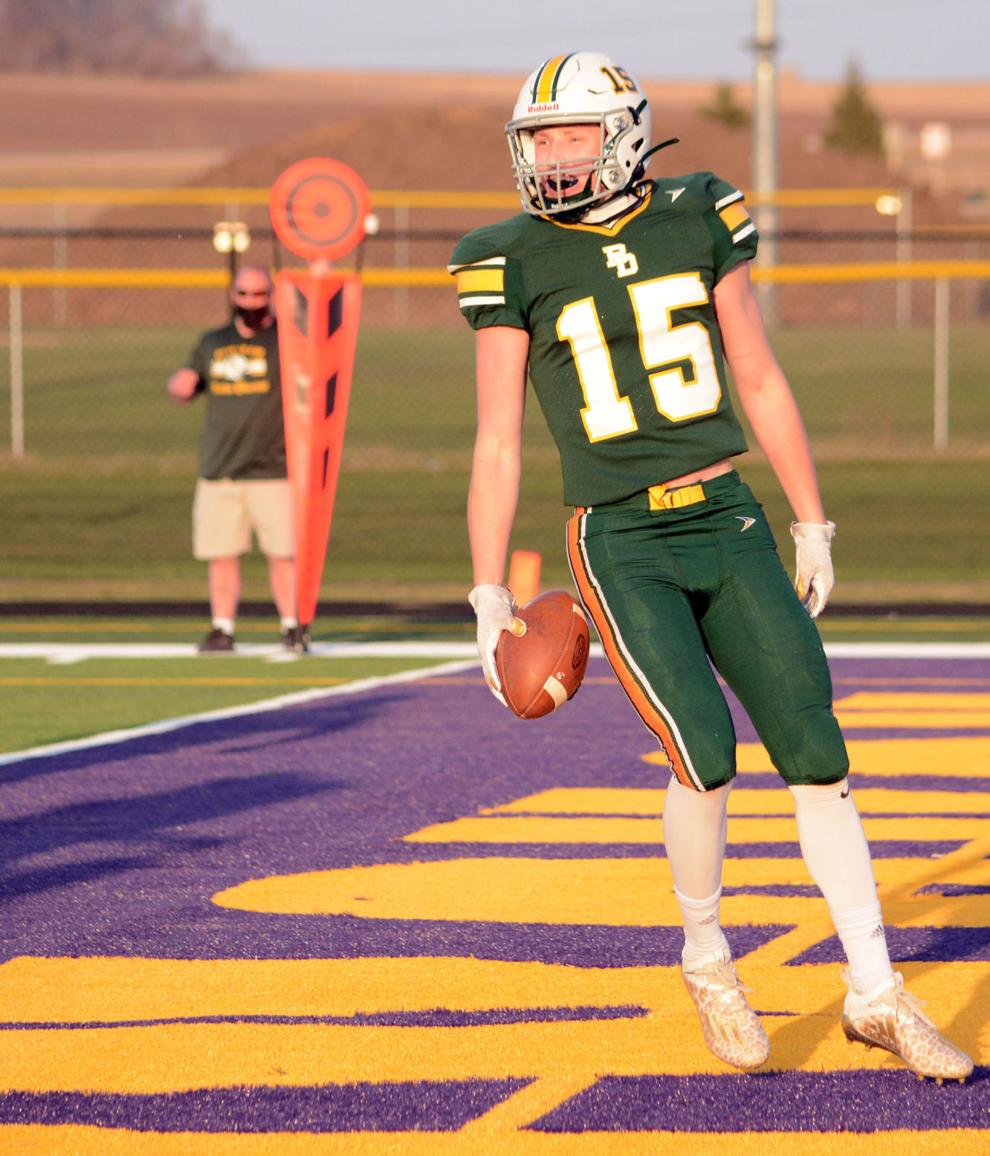 Nate Abel 5.jpg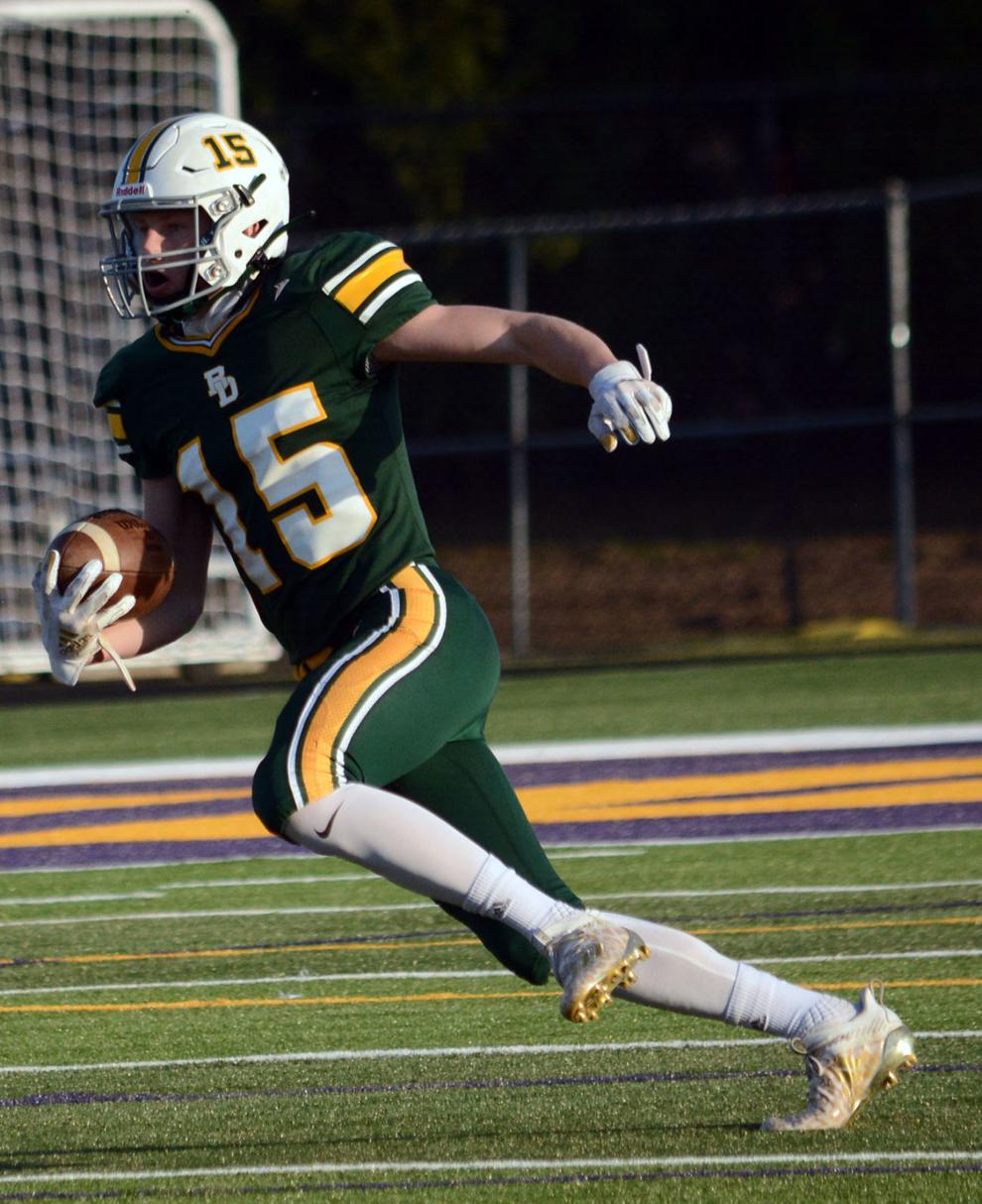 National Anthem.jpg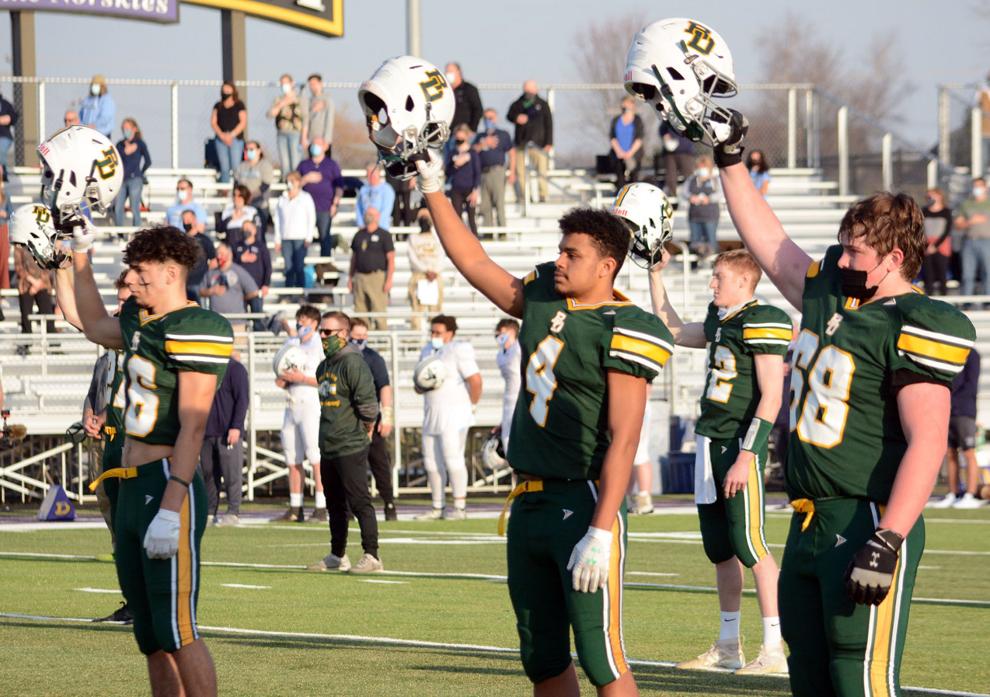 Oliver Huston.jpg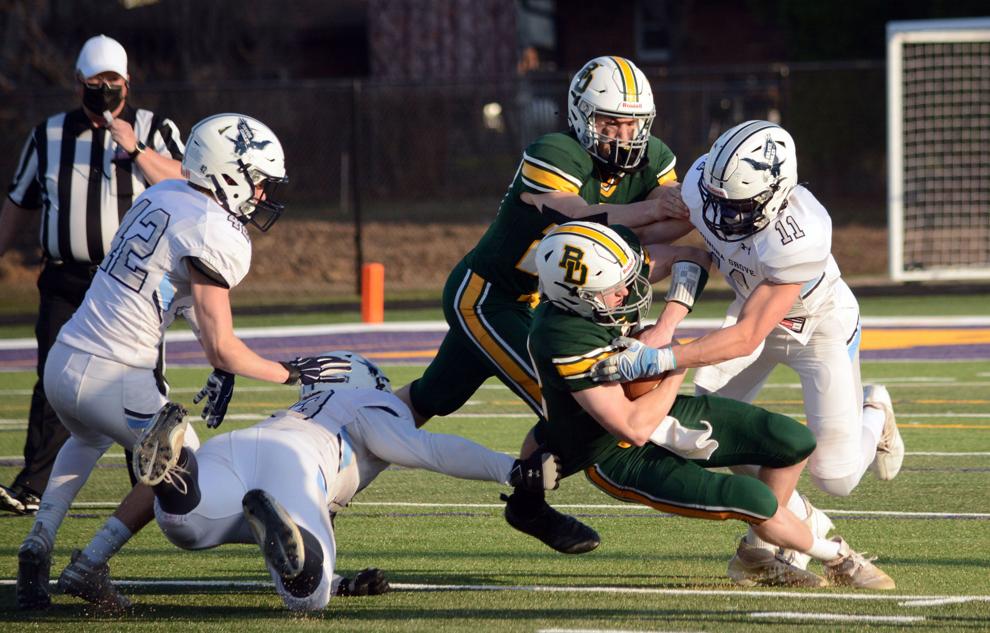 Riley Rueckert 2.jpg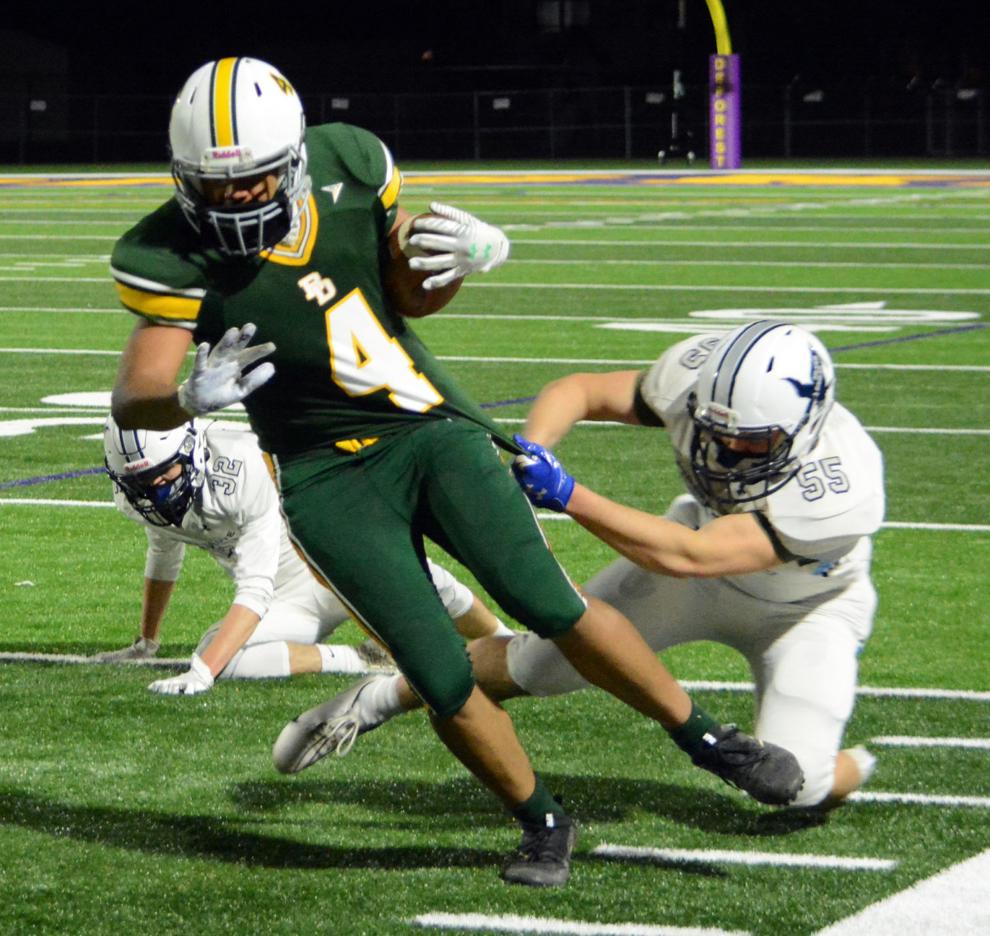 Riley Rueckert 3.jpg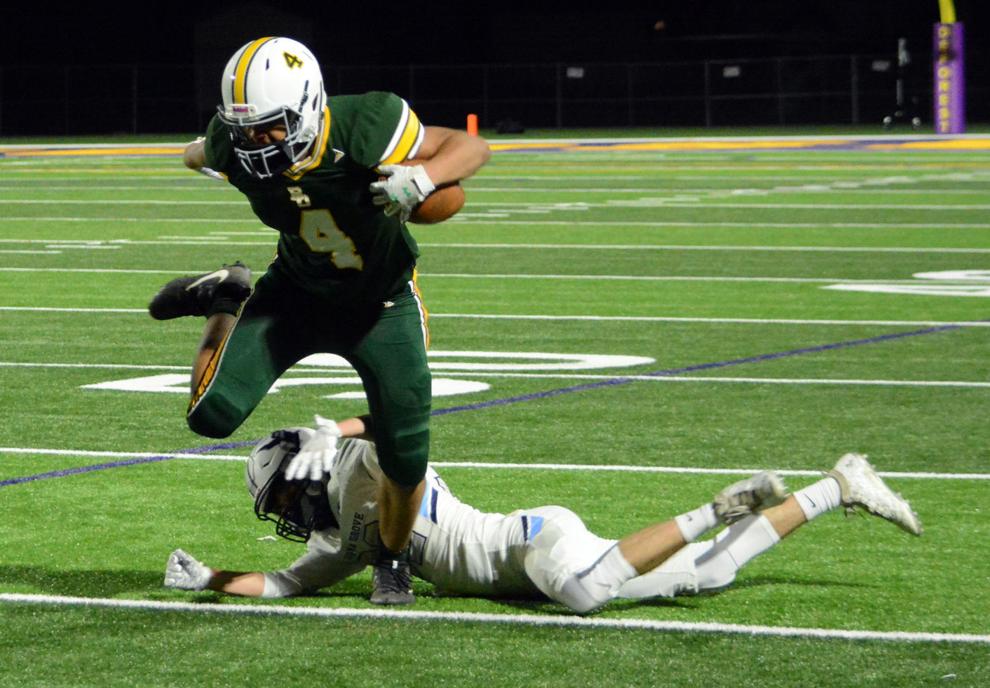 Riley Rueckert 4.jpg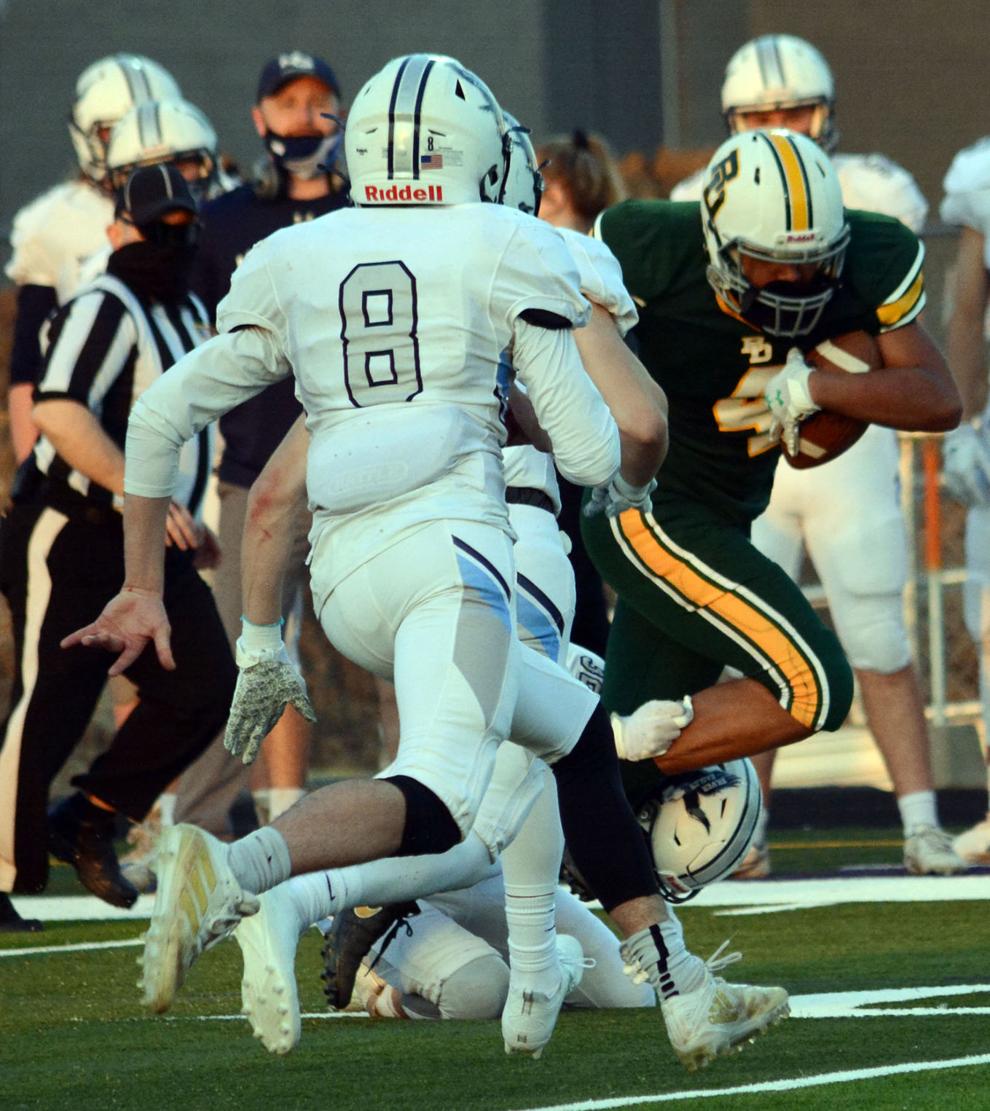 Riley Rueckert 5.jpg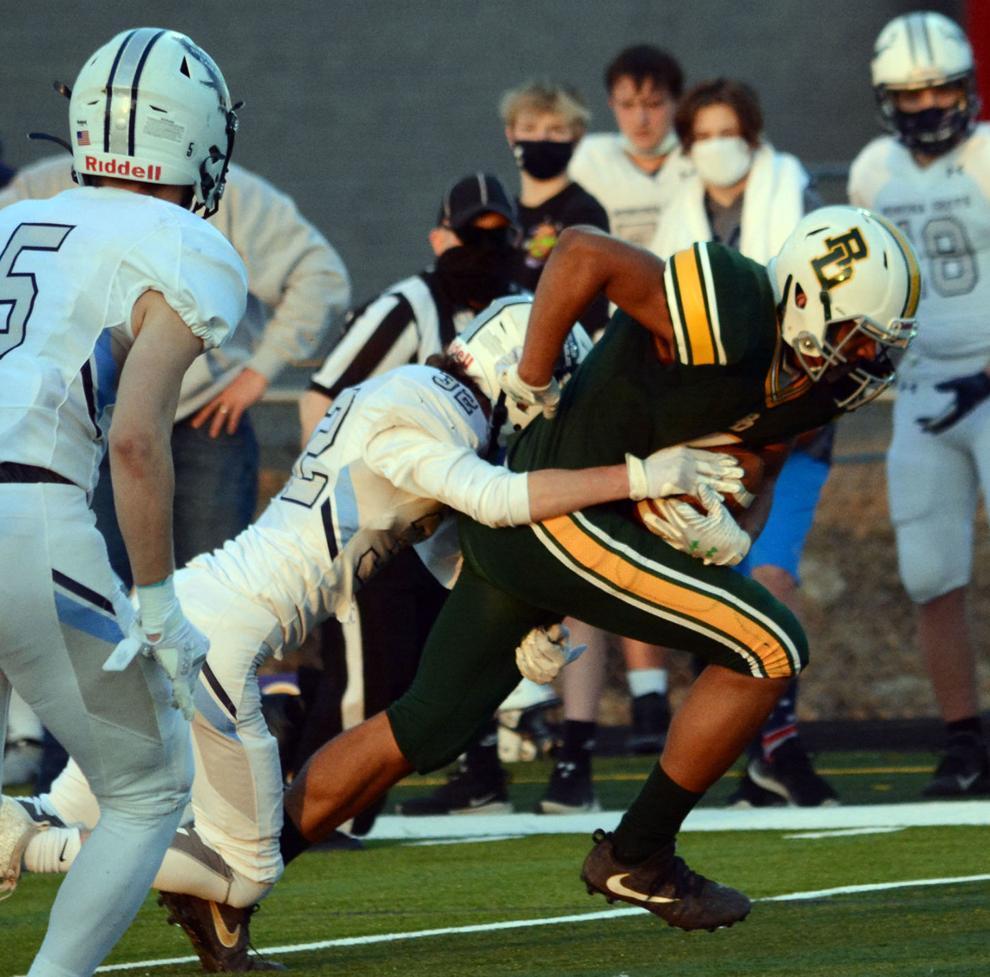 Riley Rueckert 6.jpg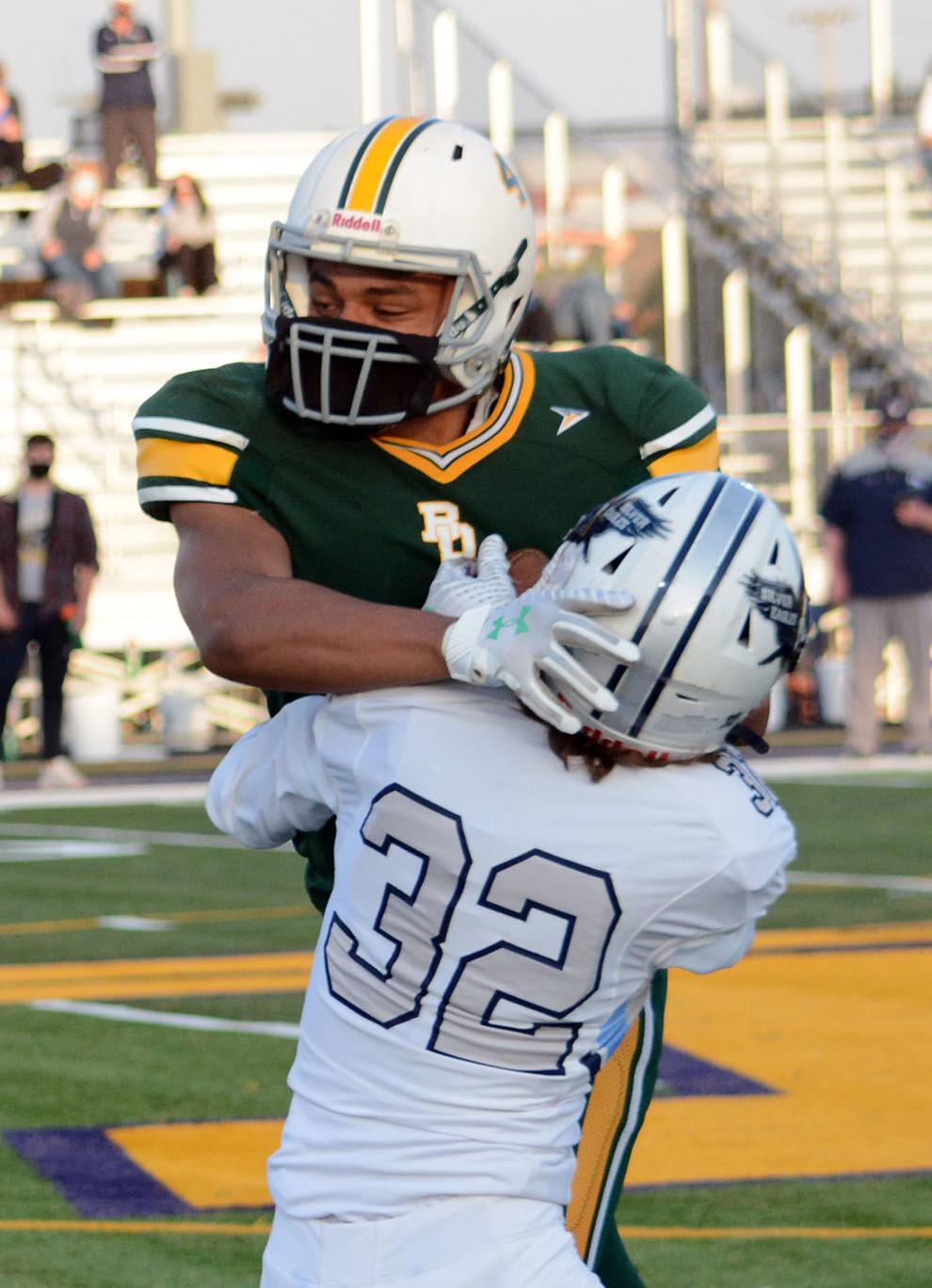 Riley Rueckert 7.jpg
Riley Rueckert.jpg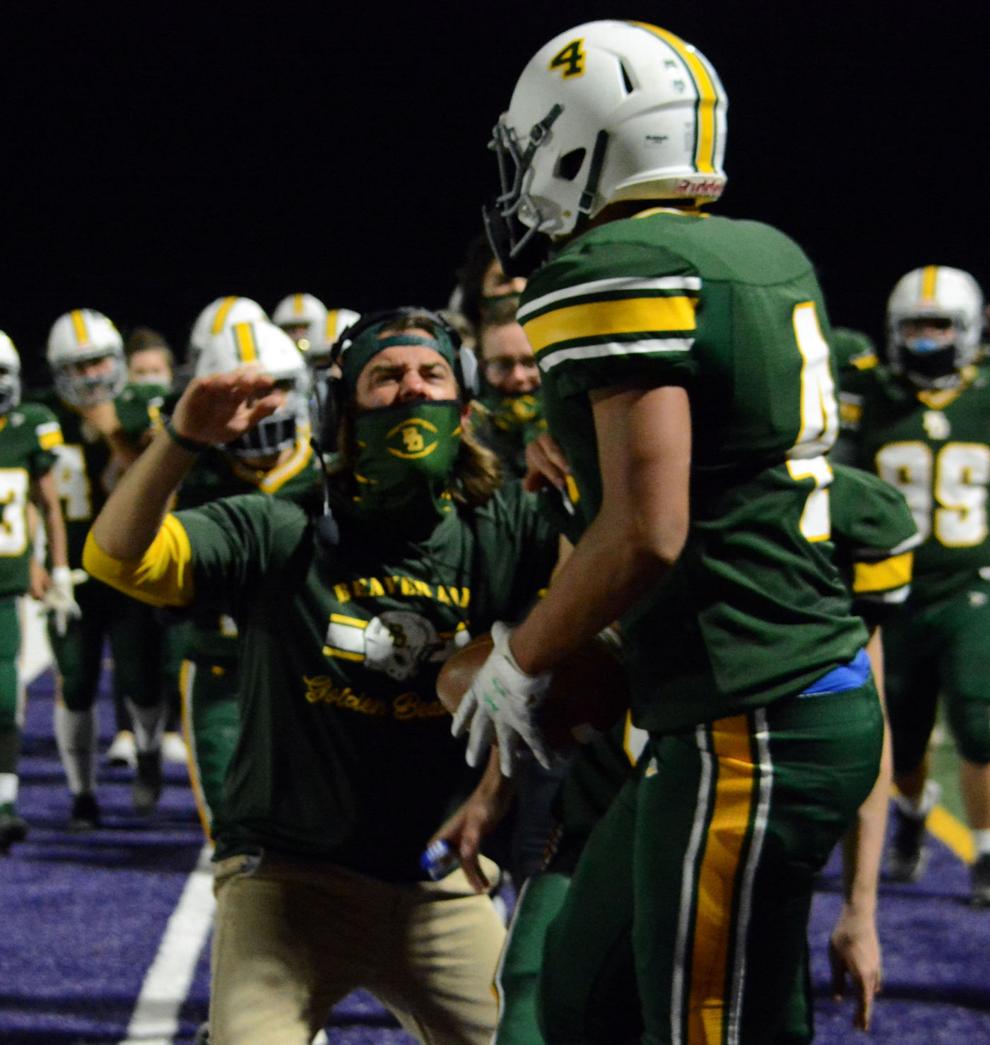 TD celebration.jpg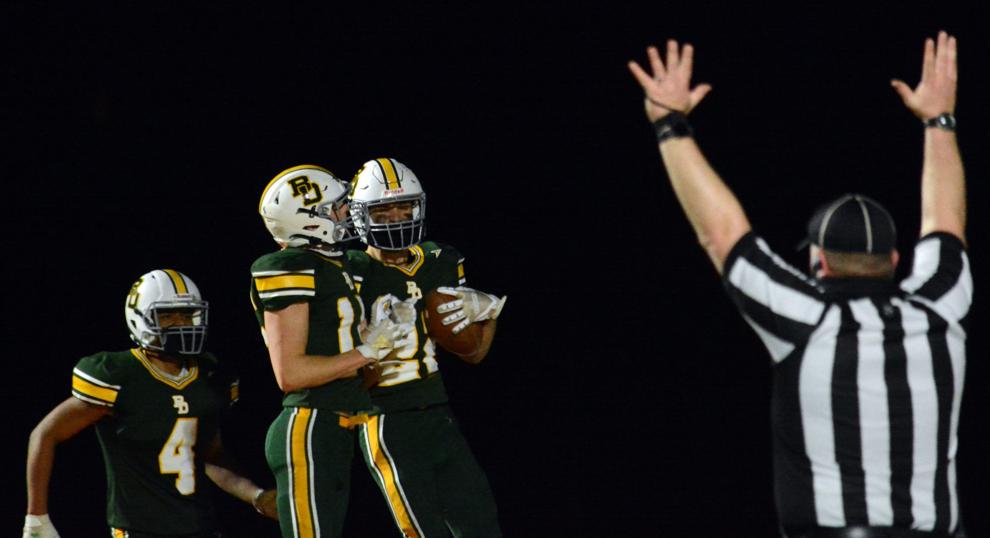 Tyler Dauhlahuser.jpg
Victory celebration 2.jpg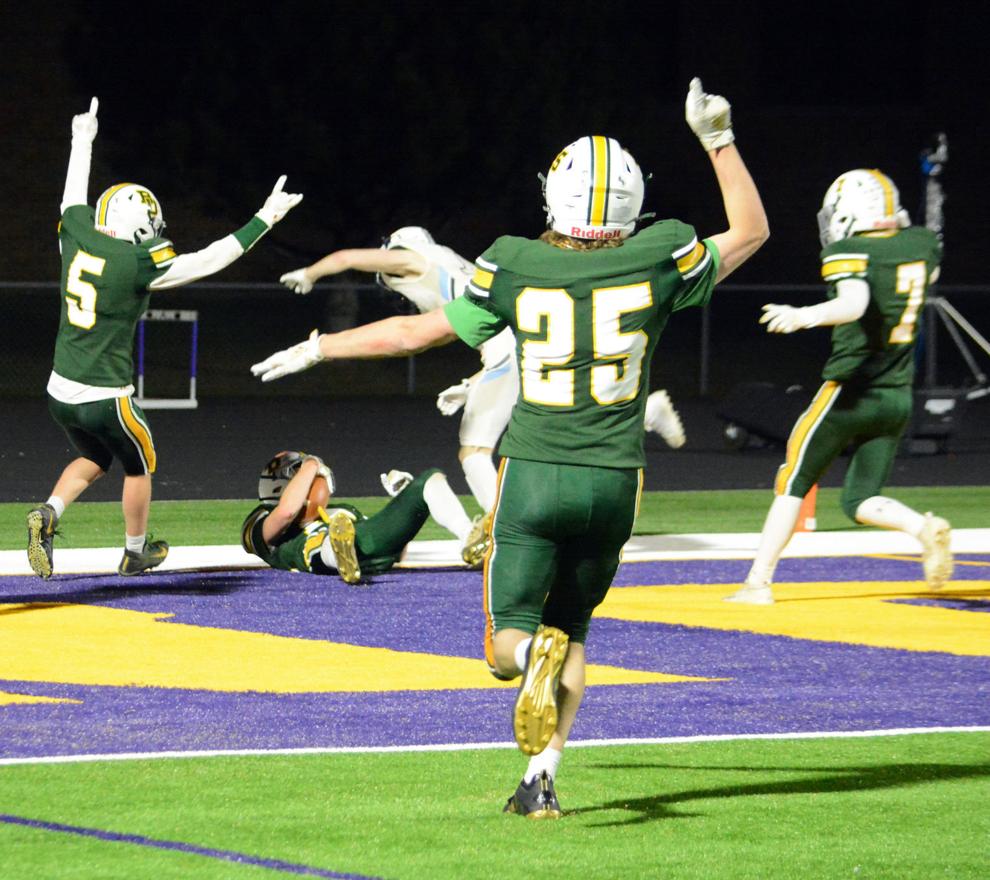 Victory celebration 3.jpg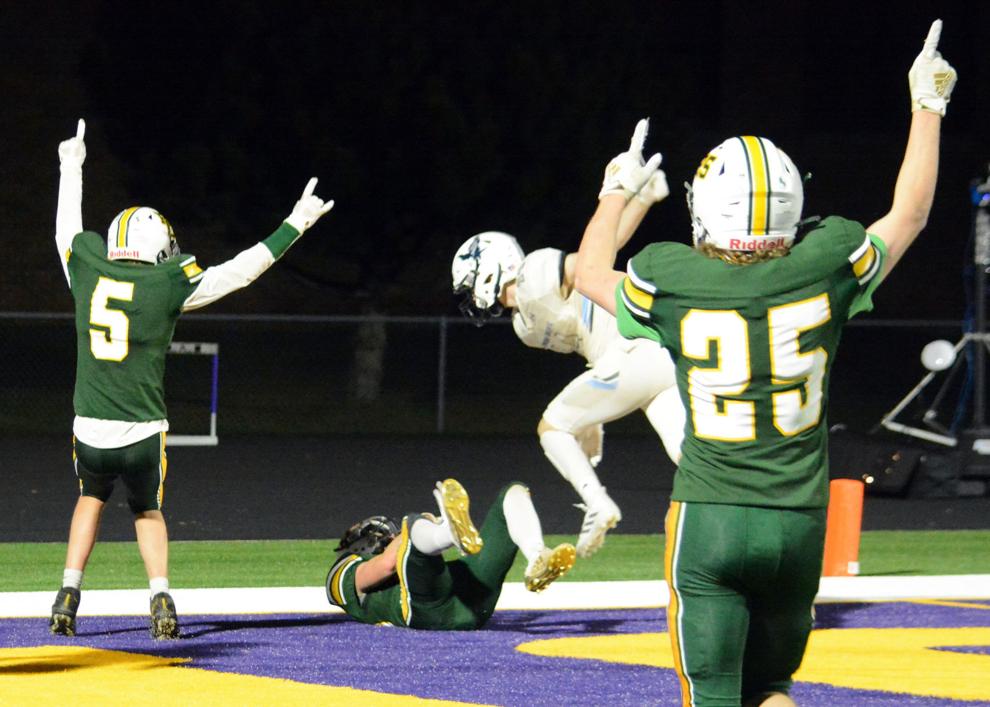 Victory celebration.jpg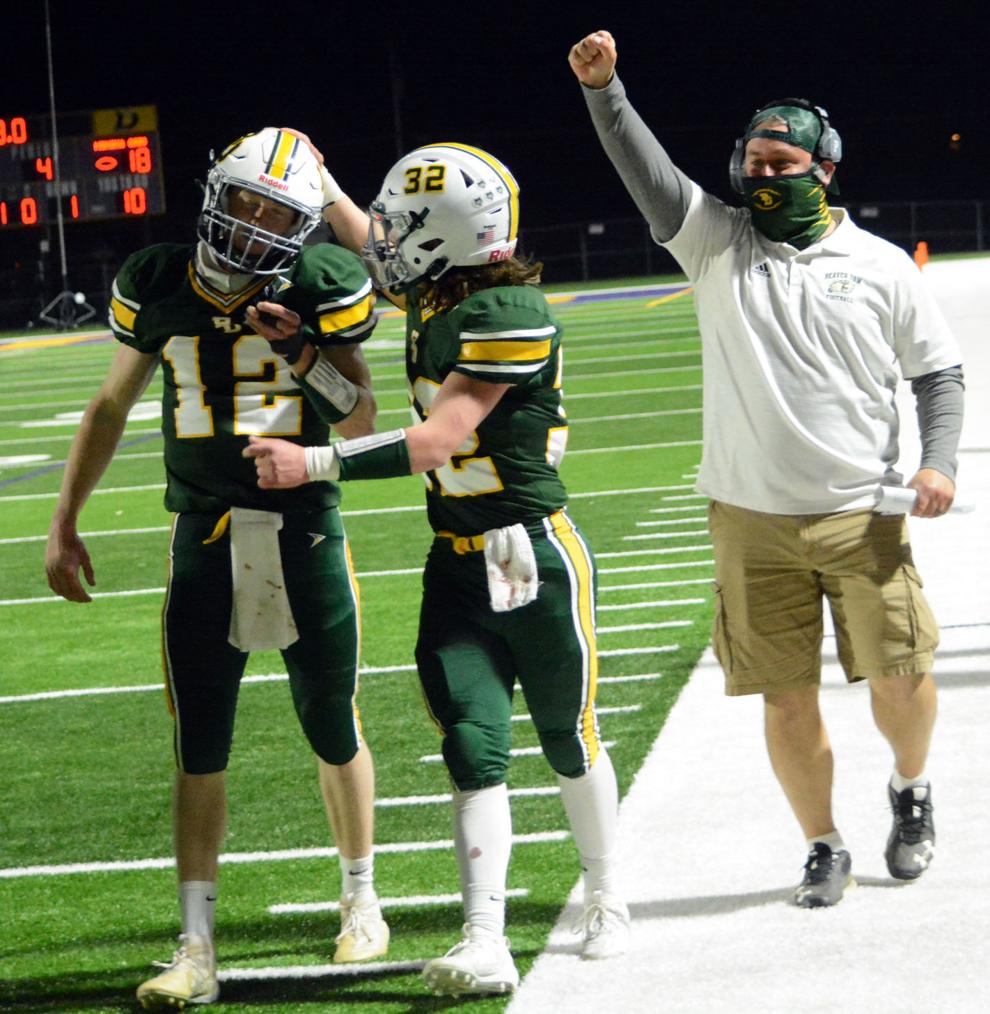 Wesley Biel 2.jpg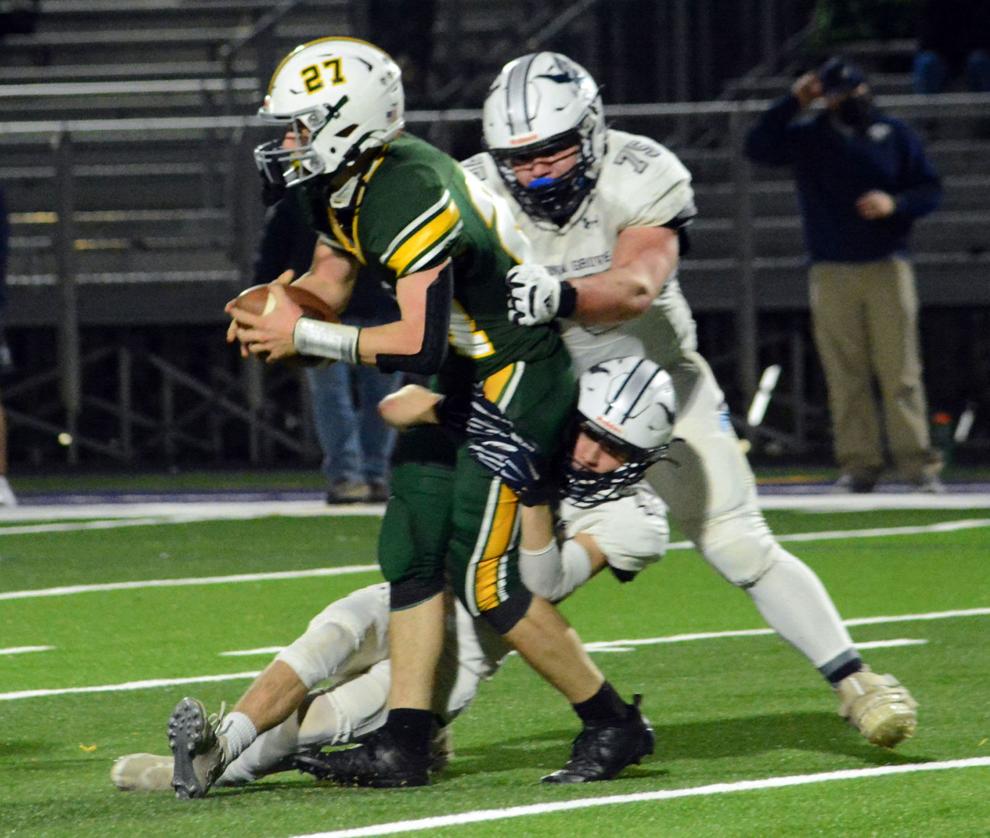 Wesley Biel 3.jpg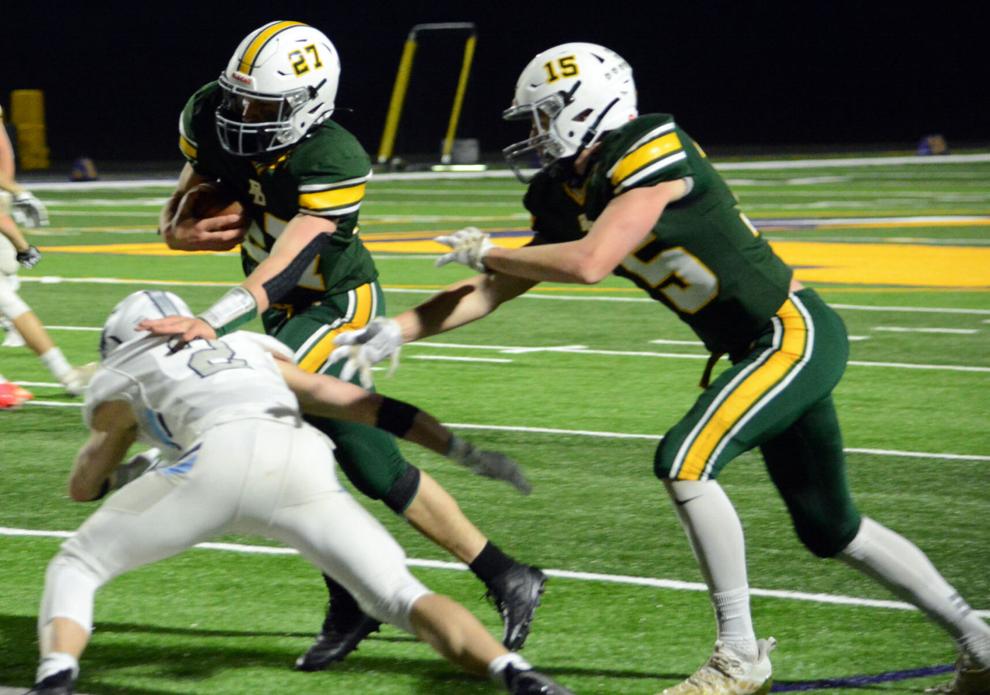 Wesley Biel 4.jpg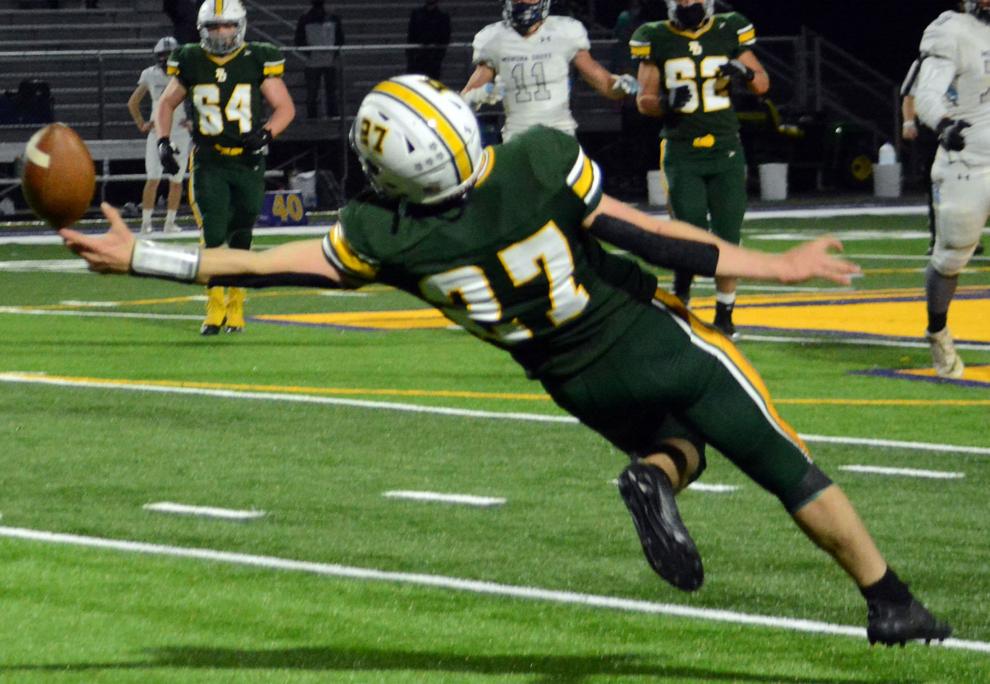 Wesley Biel 5.jpg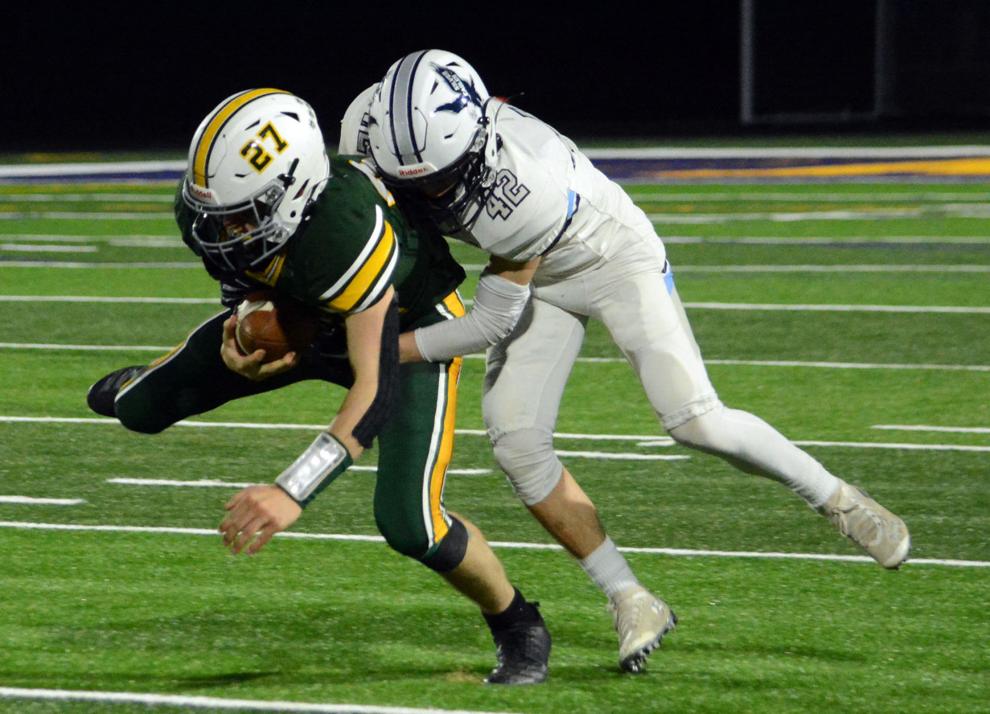 Wesley Biel 7.jpg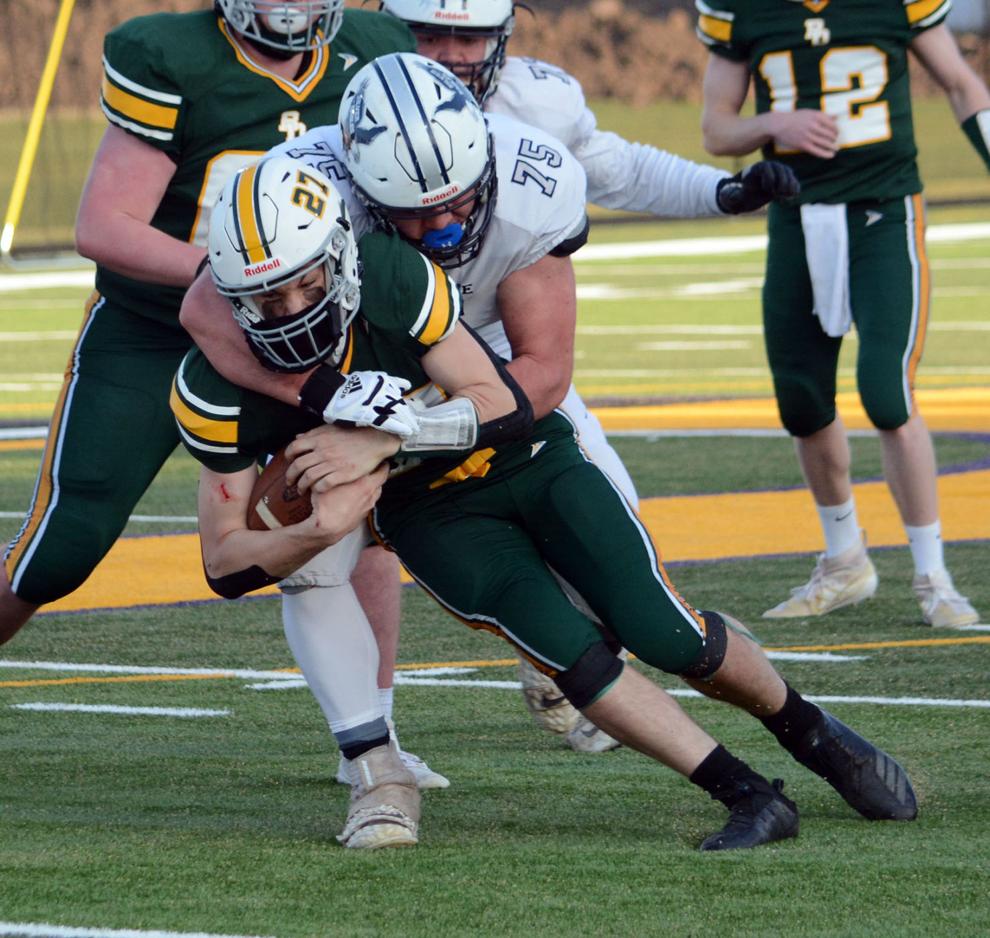 Wesley biel 8.jpg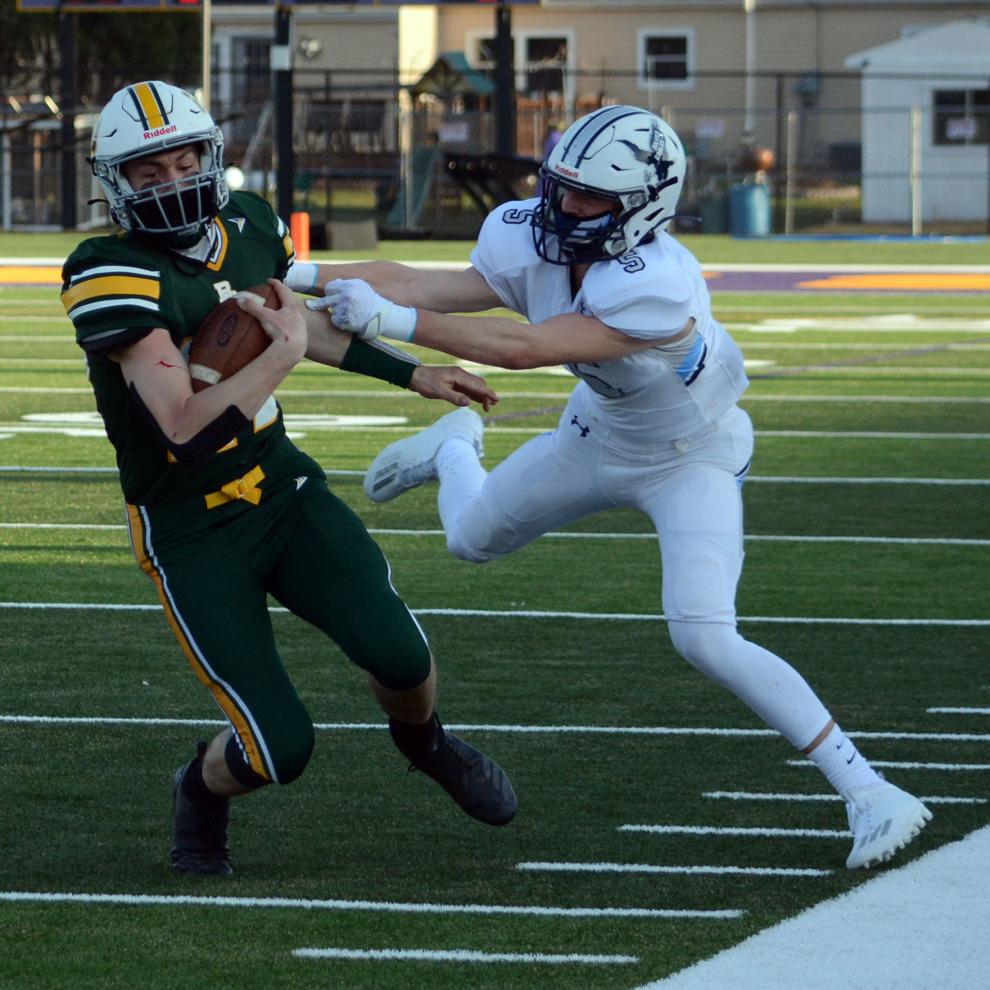 Wesley biel 9.jpg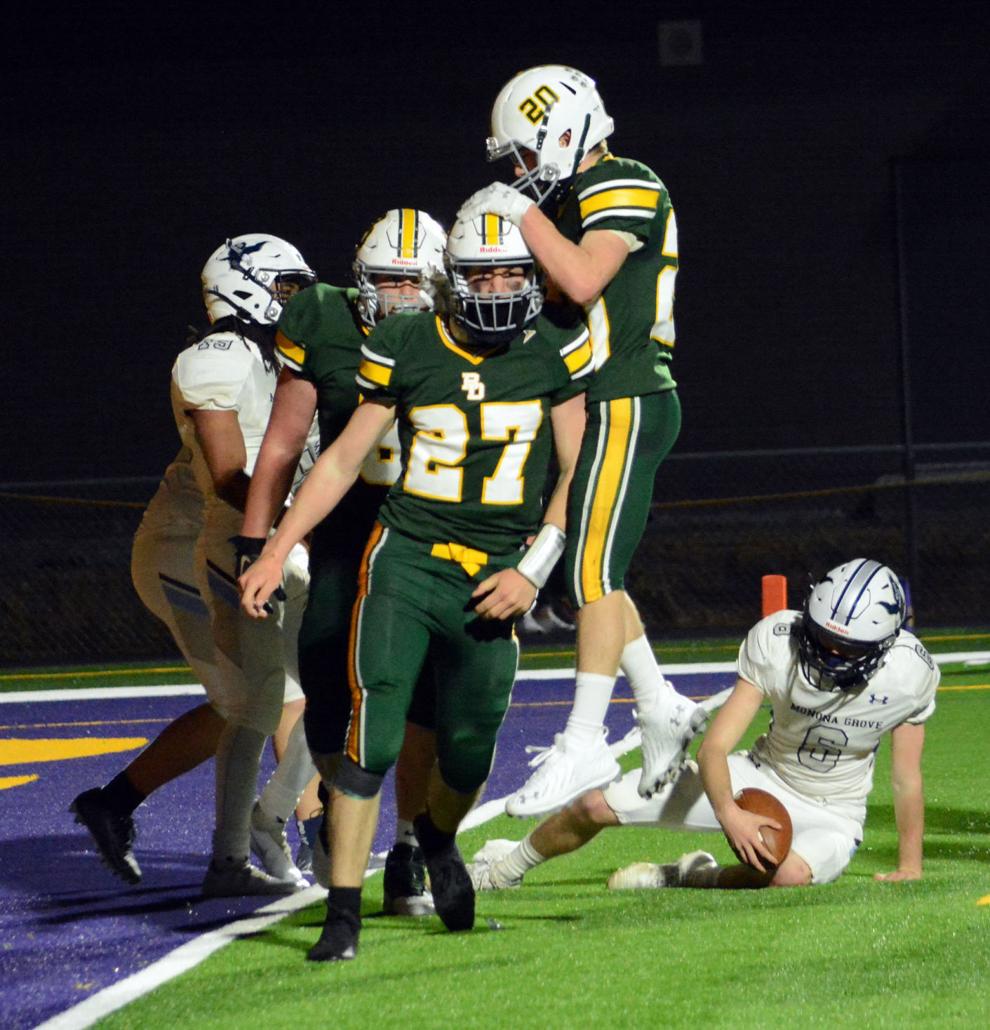 Wesley Biel sack.jpg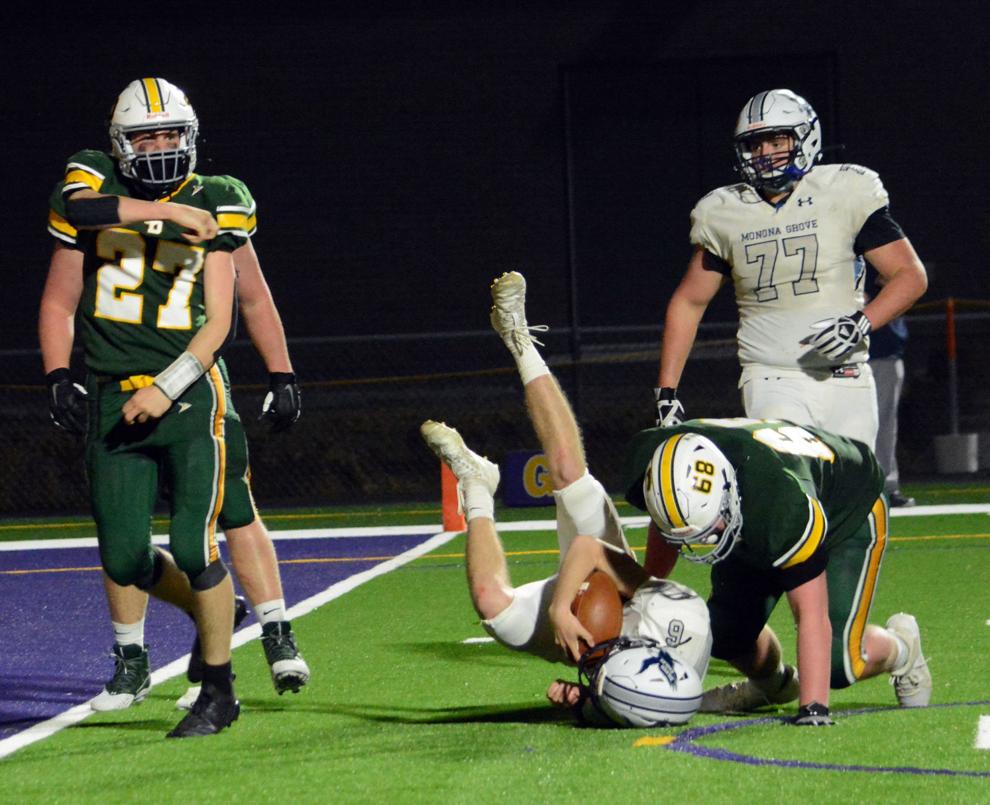 Wesley Biel.jpg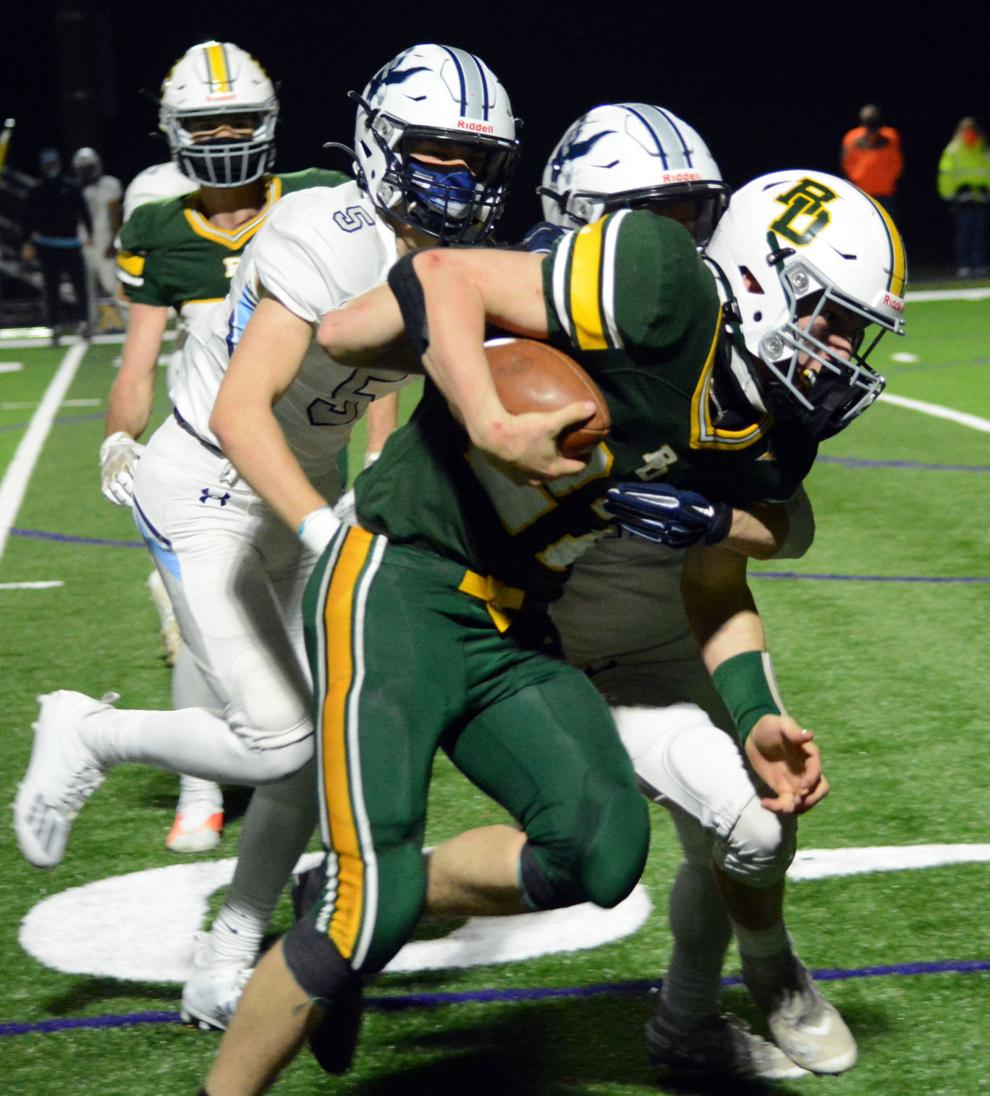 Wesley Biel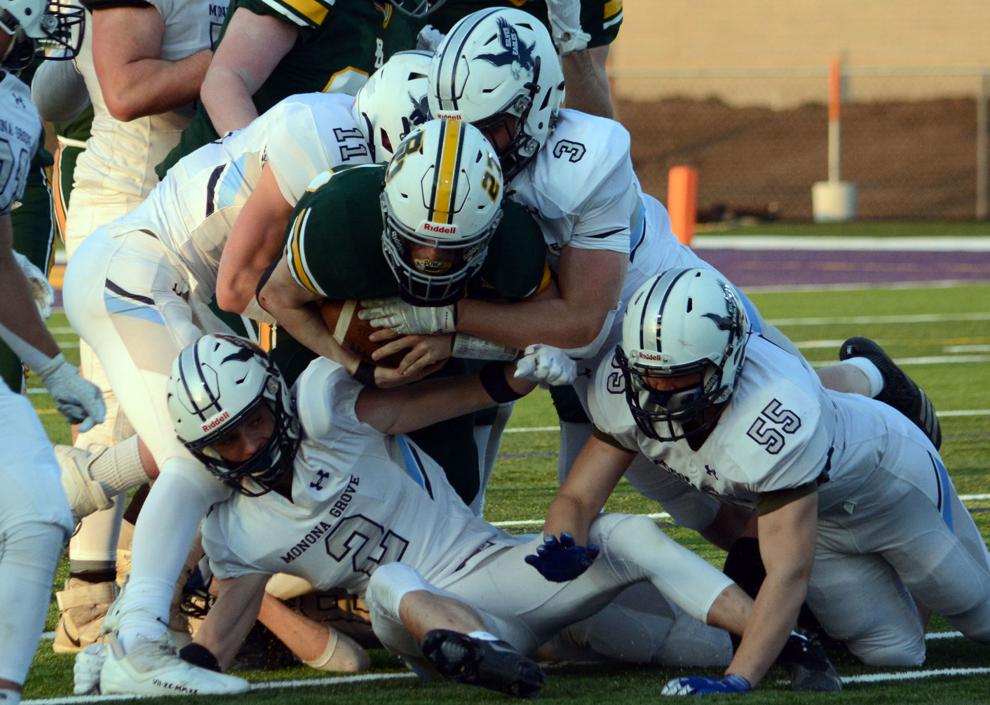 A victory celebration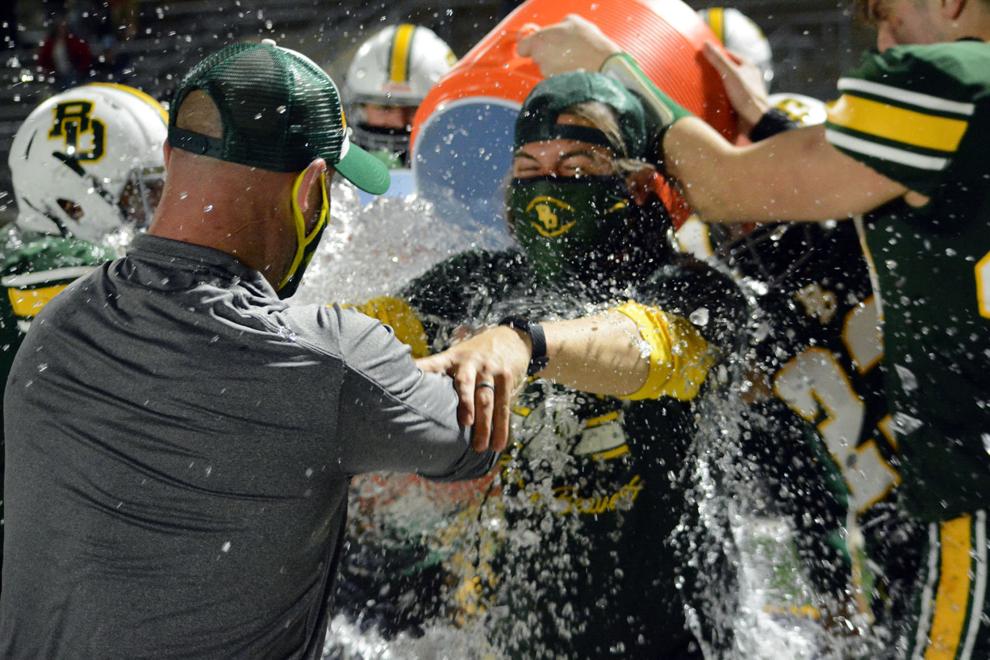 Nate Abel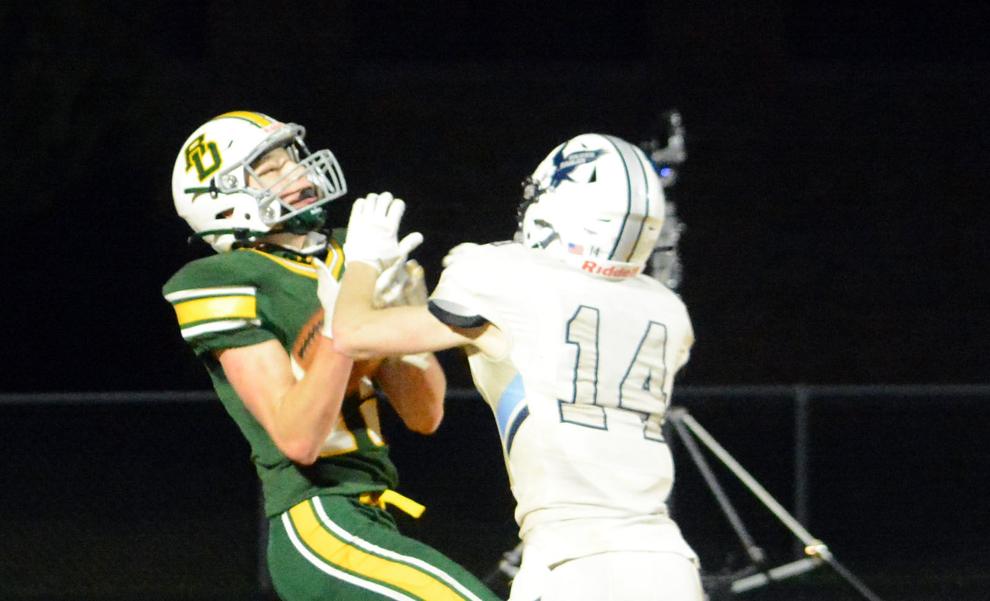 Carter Riesen touchdown
Nate Abel fourth down catch
BEAVER DAM 26, MONONA GROVE 18</&hspag3>
Monona Grove 0 6 6 6 — 18
BD: Nate Abel 27 pass from Riesen (kick failed), 11:52.
MG: Fabian Jackson 2 run (kick failed), 9:03.
MG: Tyler Dahlhauser 28 pass from Casey Marron (kick failed), 9:29.
BD: Alex Soto 34 pass from Carter Riesen (Kailey Walters kick), 10:04.
MG: Ty Hoier 30 pass from Casey Marron (pass failed), 9:14.
BD: Alex Soto 4 pass from Carter Riesen (pass fail), 4:32.
BD: Carter Riesen 4 run (Walters kick), 1:21.
First downs: MG: 16, BD 11. Rushing yds. — MG 28-92, BD (-17). Passing yards — MG 252, BD 260. Passing (Comp.-Att.-Int.) — MG 17-32-1, BD 27-40-1. Fumbles-lost — MG 5-5, BD 0-0.
Rushing (Att.-Yds.) — MG: Fabian Jackson 20-91; BD: Biel 10-32. Passing (Att.-Comp.-Int.-Yds.) — MG: Casey Marron 17-32-1-252; BD: Riesen 27-40-1-260. Receiving (Att.-Yds.) — MG: Croak 7-121; BD: Soto 12-103, Abel 6-111, Riley Rueckert 3-34.
Follow Mark McMullen on Twitter @mmcmull2 or contact him at 920-356-6754.