COLUMBUS ― The 2021 alternate prep football season will be a challenging one for Columbus.
That's not a bad thing. For one year only, the Cardinals have joined the Rock Valley Conference along with fellow Capitol Conference teams Lodi, Beloit Turner and Walworth Big Foot, as well as Clinton out of the Eastern Suburban Conference. Those five teams will form the Rock Valley Small Division with Edgerton. The Big Division will consist of East Troy, Evansville, Jefferson, McFarland, Monroe and Whitewater.
"It's exciting to test ourselves," Columbus coach Calvin Zenz said. "There will be a lot more unknowns in that. There's nothing unusual. We play in a really tough conference. We will see how we stack up in the Rock Valley."
The Cardinals typically play in the Capitol Conference, which due to the WIAA's football-only realignment now includes Columbus, Lodi, Turner, Big Foot, Horicon/Hustisford, Lake Mills, Lakeside Lutheran and Watertown Luther Prep.
The Cardinals had regularly been in tough situations against Lake Mills, Lakeside Lutheran and Luther Prep, in addition to Lodi, so they're ready to go up against teams like Big Foot, Turner and Clinton this spring.
Columbus currently has a seven-game schedule — the first five being Rock Valley Conference games and the last two being non-conference against Montello/Princeton/Green Lake and Menominee Indian.
"Our expectations, our standards will remain high," said Zenz, who mentioned the Cardinals were a highly-ranked Division 3 football team before the school district decided not to allow high-risk athletics last fall due to the COVID-19 pandemic. "We have some pretty high goals set as a team with what our expectations are. I wouldn't say anything has changed from that standpoint. We're out here working hard. We're beyond competitive."
Zenz is excited to see what the Cardinals can do with a bunch of talented, inexperienced players meshing with a ton of two- and three-year starters.
Will Cotter is entering his third year as Columbus' starting quarterback. The senior completed 51.4% (94-183) of his passes last season, throwing for 1,186 yards and 10 touchdowns while running for 251 yards and five TDs.
He's going to have a slew of offensive weapons to choose from. Senior running back Caden Brunell is a three-year starter who ran for 1,150 yards and 14 TDs last season. Senior receivers James Mobry and Trace Kirchberg will give Cotter targets on the edge, as will freshman Colton Brunell.
"Our freshmen and sophomore classes are very talented. I'm not taking away anything from our older kids, but we have some very talented young players," Zenz said. "They're going to mesh up pretty well with our older guys. They really complement each other well, they get along with each other well.
"We're a very experienced, inexperienced team. It's a very interesting situation to coach in."
Zenz will be keeping an eye on the offensive line this spring.
Senior center Austin Rennhack returns as another experienced player who will be counted on to lead the offensive line along with senior Ryan King. Zenz said they'll have a plethora of linemen vying for playing time after the losses of 2020 grads Tayvon Hayes and James Roche.
"You have Austin Rennhack and Ryan King, who are both all-conference, coming back," Zenz said when breaking down the offensive line outlook last September. "Luke Lobner started eight games last year on the o-line. Then Kyle Kilian is going to be a senior as well. Then the young guys ... (junior) Caden Morschauser is like 6-4, 240 right now. Collin Selk is a sophomore and he's about 6-3, 235 right now. Brady Engel is another sophomore and he's my little guy at 6-2, 230 or 220 pounds. Those are probably the top guys we're looking at."
Whoever starts up front, Zenz is excited to see them protect a special group of skills players.
"They're very talented," Zenz said. "It's a big, tall, muscular offensive line."
Rennhack will anchor the Cardinals' defensive line while Kirchberg will take over the safety spot from 2020 graduate Teagan Herschleb. Meanwhile, linebacker Caden Brunell was the 2019 team's leading tackler with 88 total tackles (45 assisted, 43 solo).
"If I had to describe our defense, it's fast," Zenz said. "This is probably one of the fastest defenses we've had here. They fly around and they thoroughly enjoy hitting people. They're fast, they're strong, they're physical. Some of the numbers these guys put up in the weight room is pretty crazy."
Overall, Zenz expects this Columbus squad to stack up with any he's coached.
"I think this is one of the better teams we've had here," he said. "Strength-wise, speed-wise, we're up there — I've been here eight years — towards the top of that list by the time we're all said and done and we stay healthy."
GALLERY: Action from a recent football practice for Columbus
Brad Link and Sam Zittel 2.jpg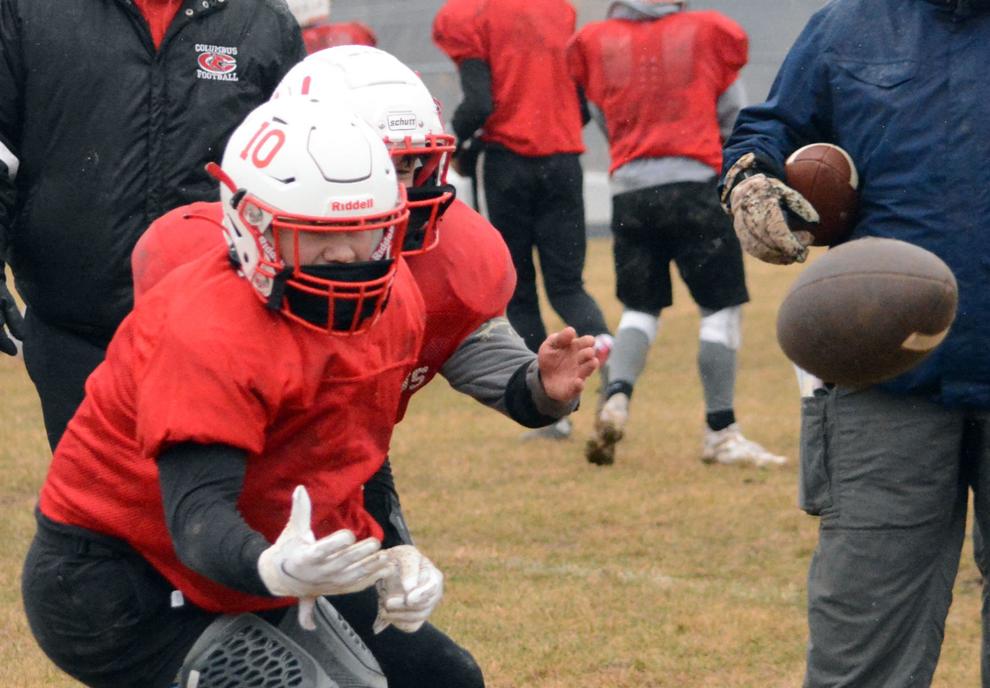 Brad Link and Sam Zittel.jpg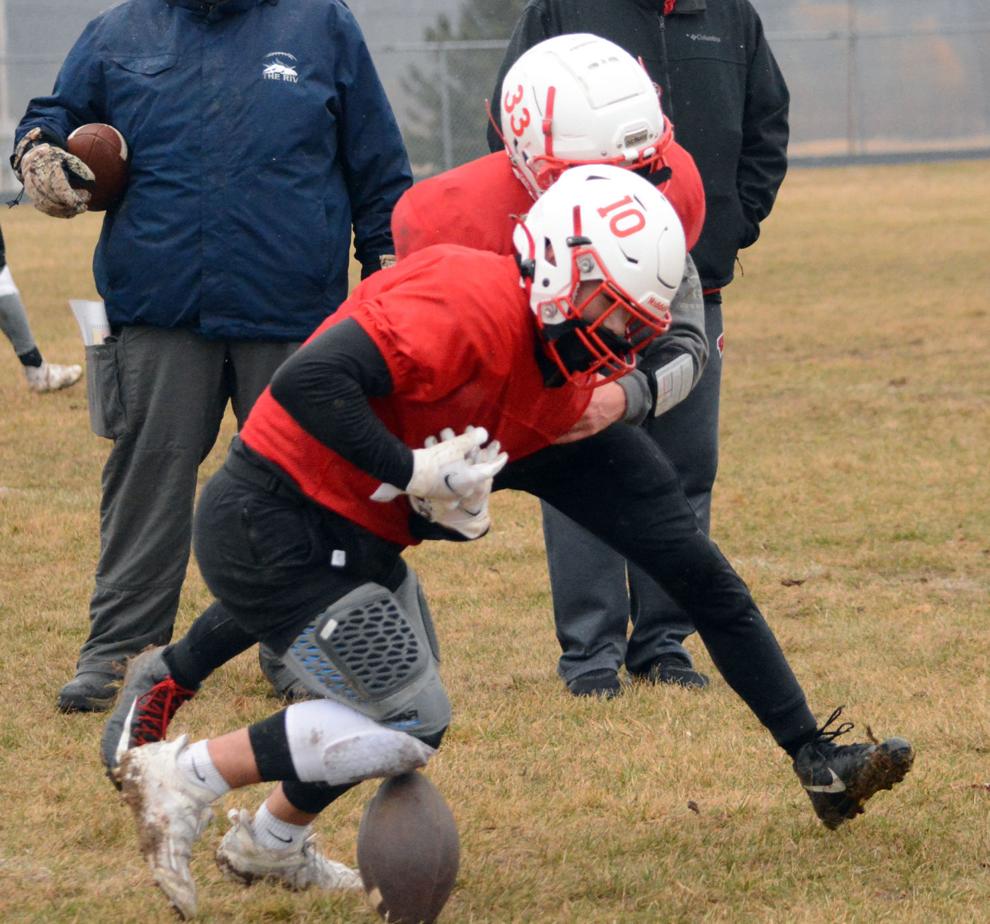 Braxton Nachreiner 2.jpg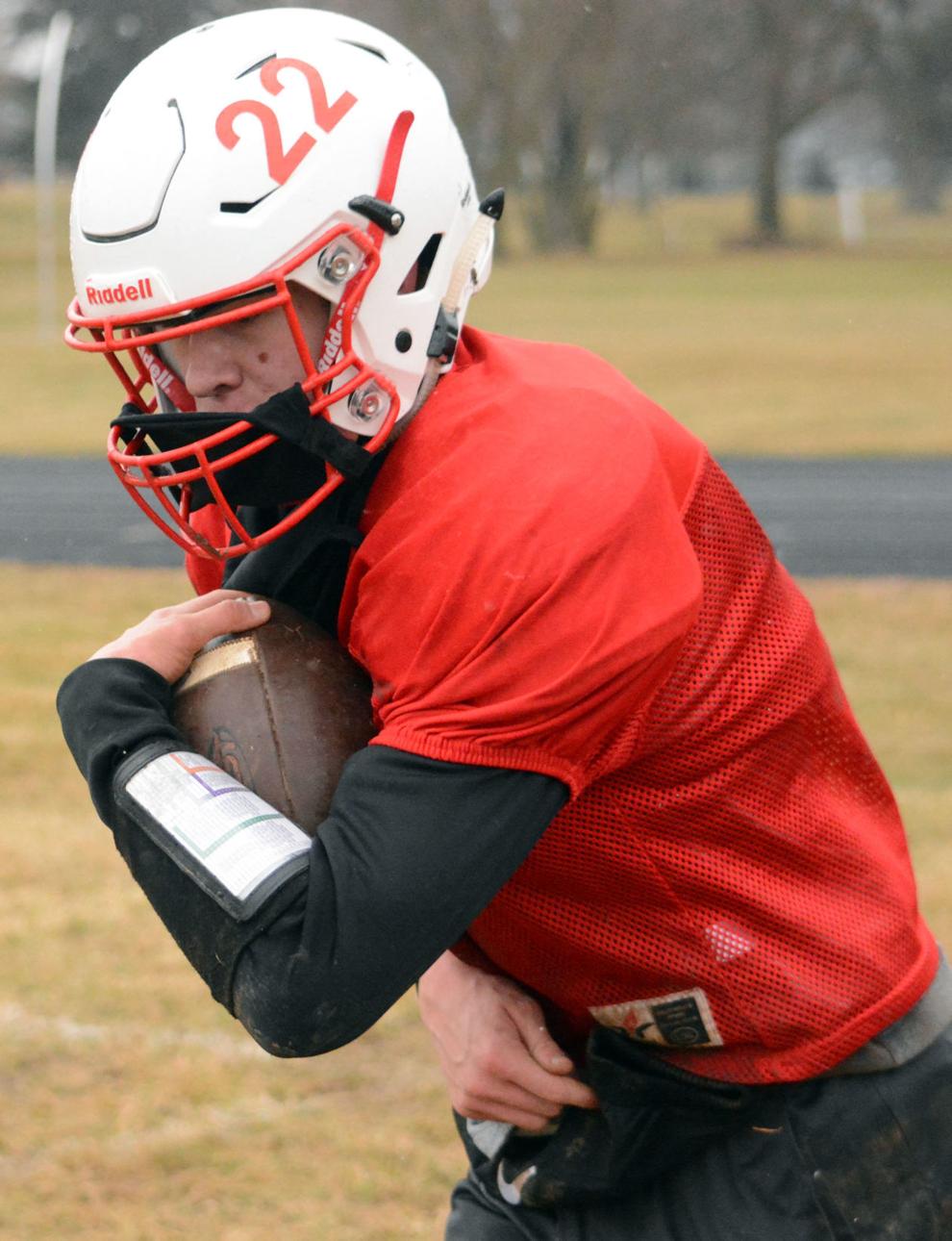 Braxton Nachreiner.jpg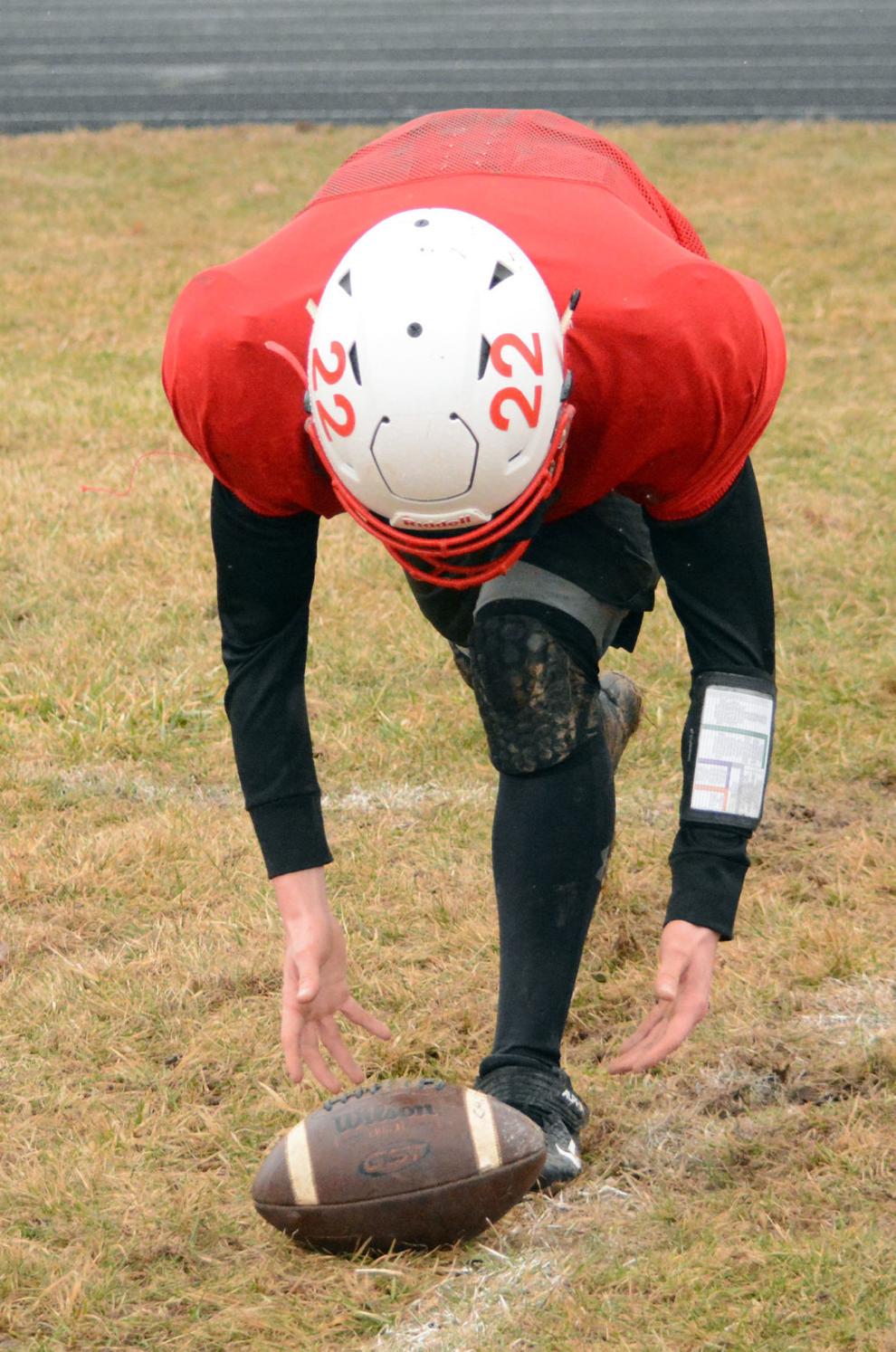 Caden Brunell 2.jpg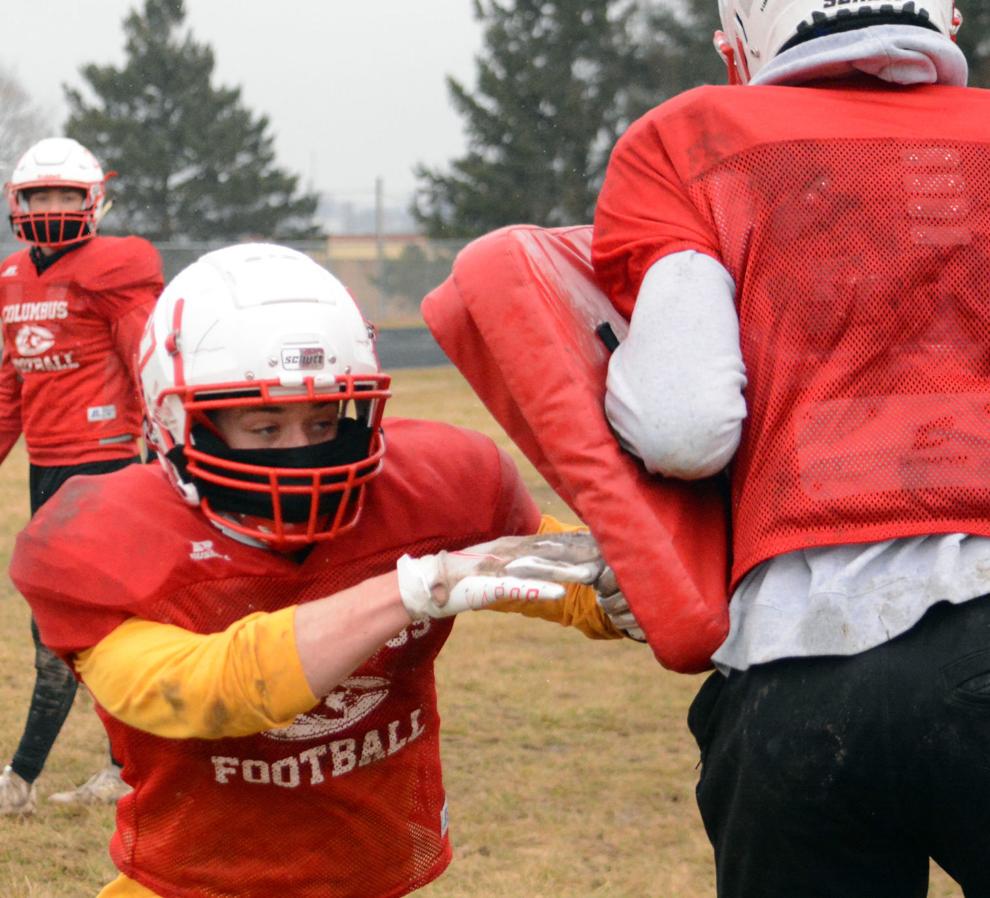 Caden Brunell 3.jpg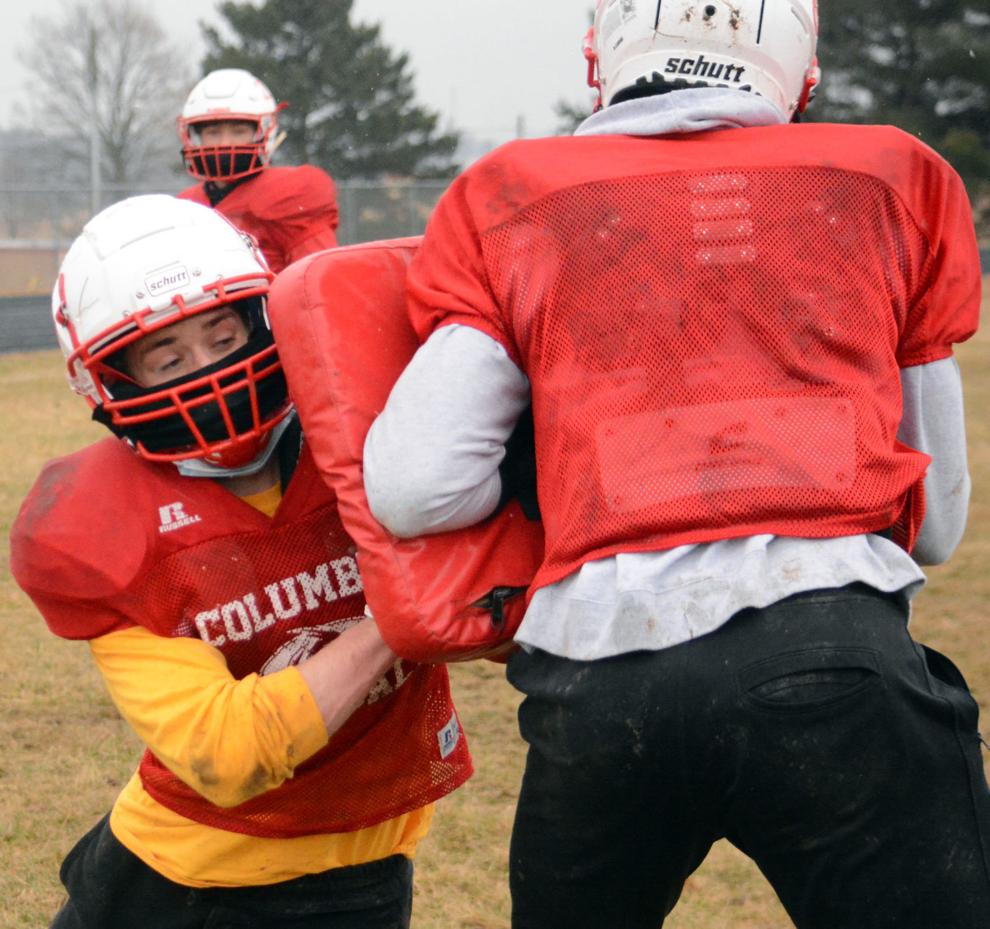 Caden Brunell 4.jpg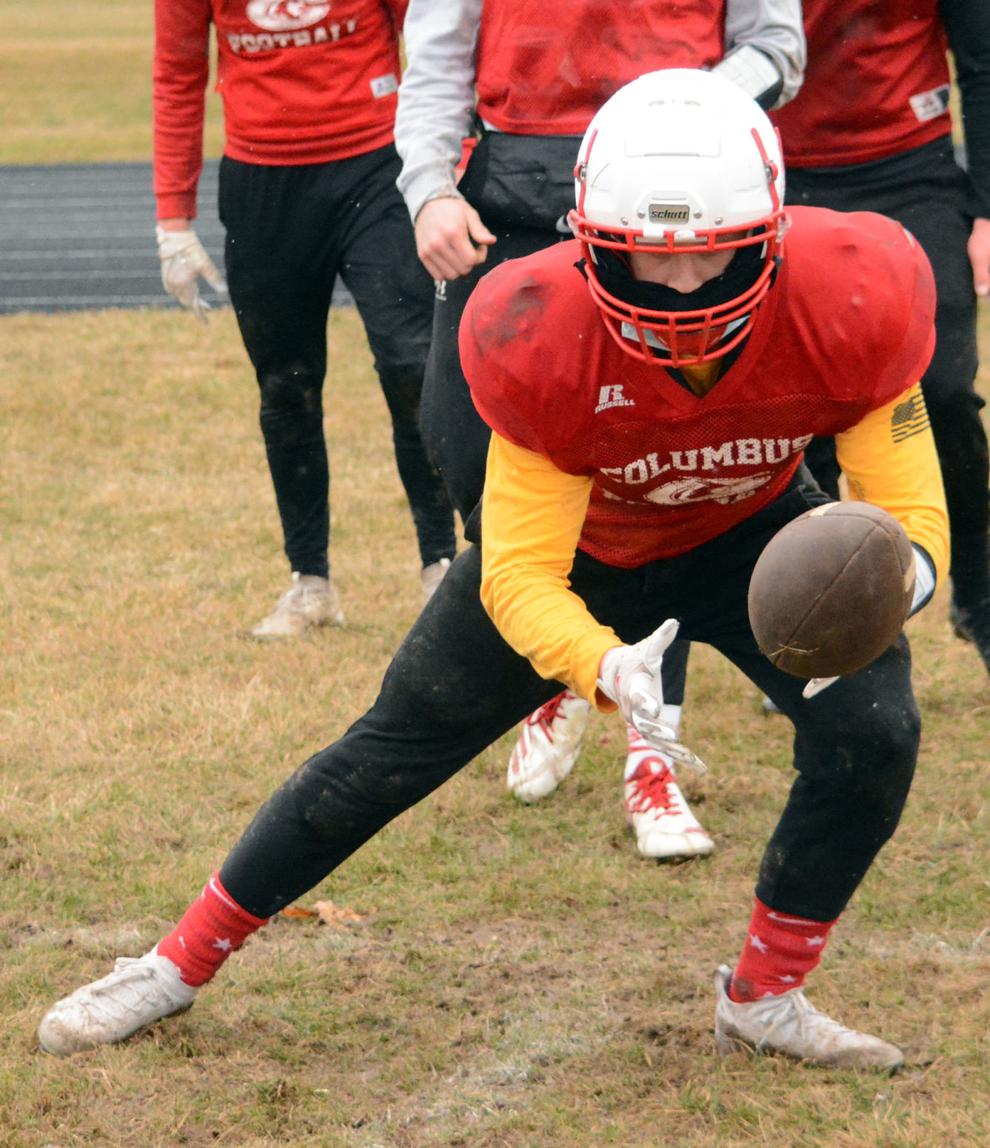 Caden Brunell.jpg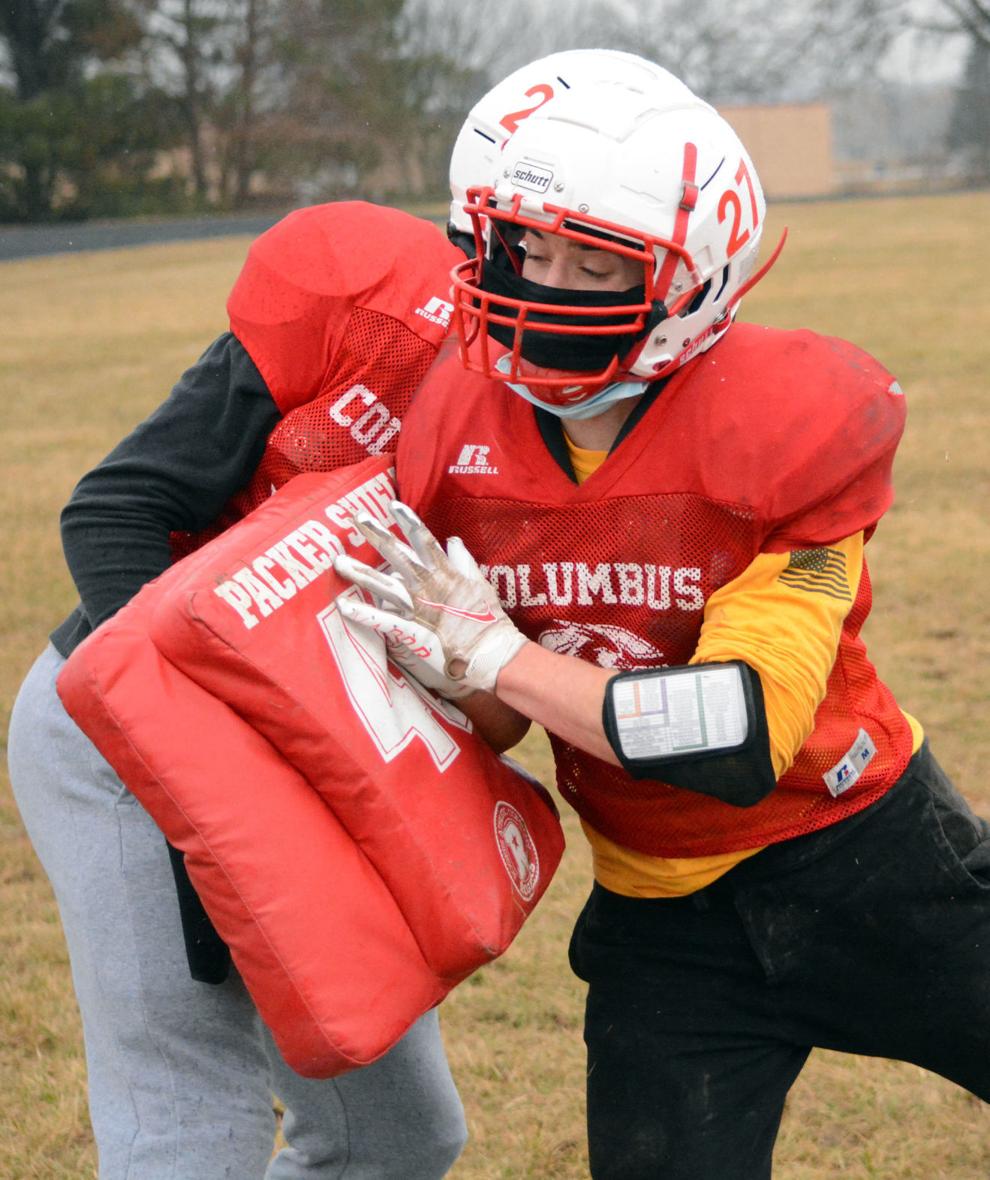 Calvin Zenz and team.jpg
Colton Brunell 2.jpg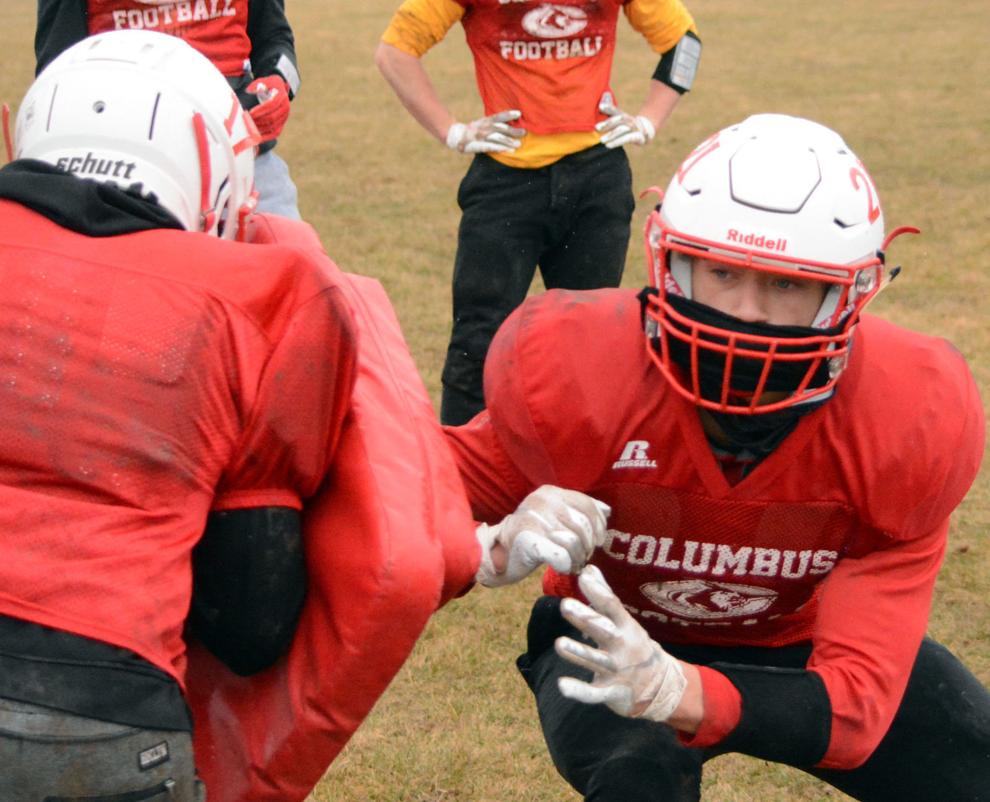 Colton Brunell 3.jpg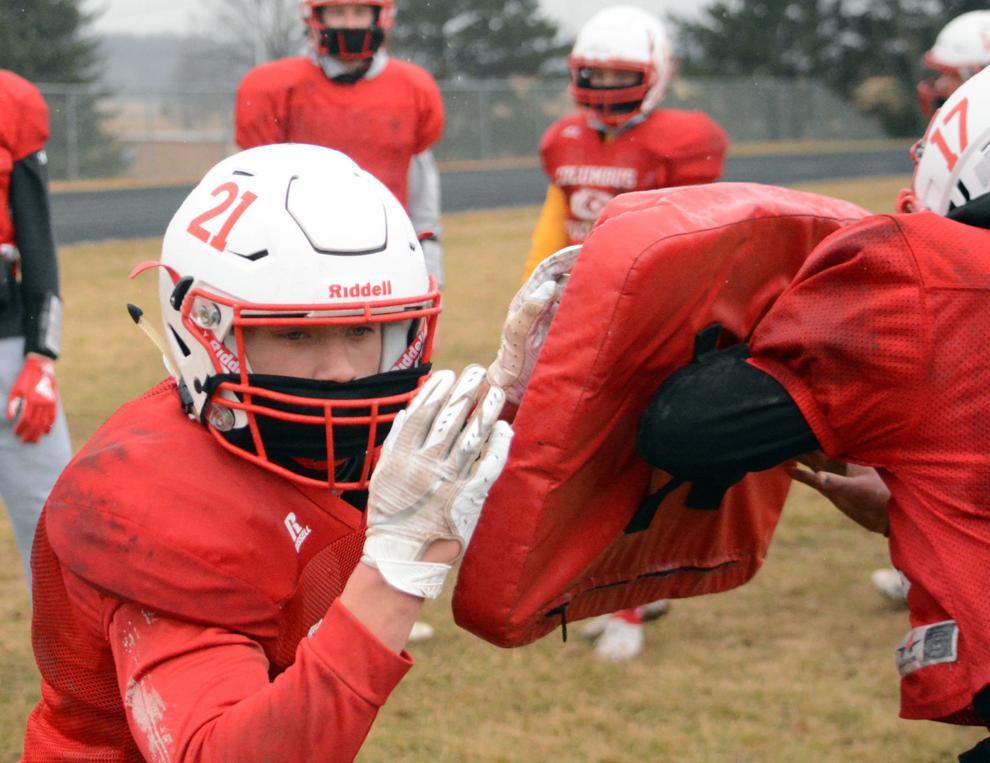 Colton Brunell 4.jpg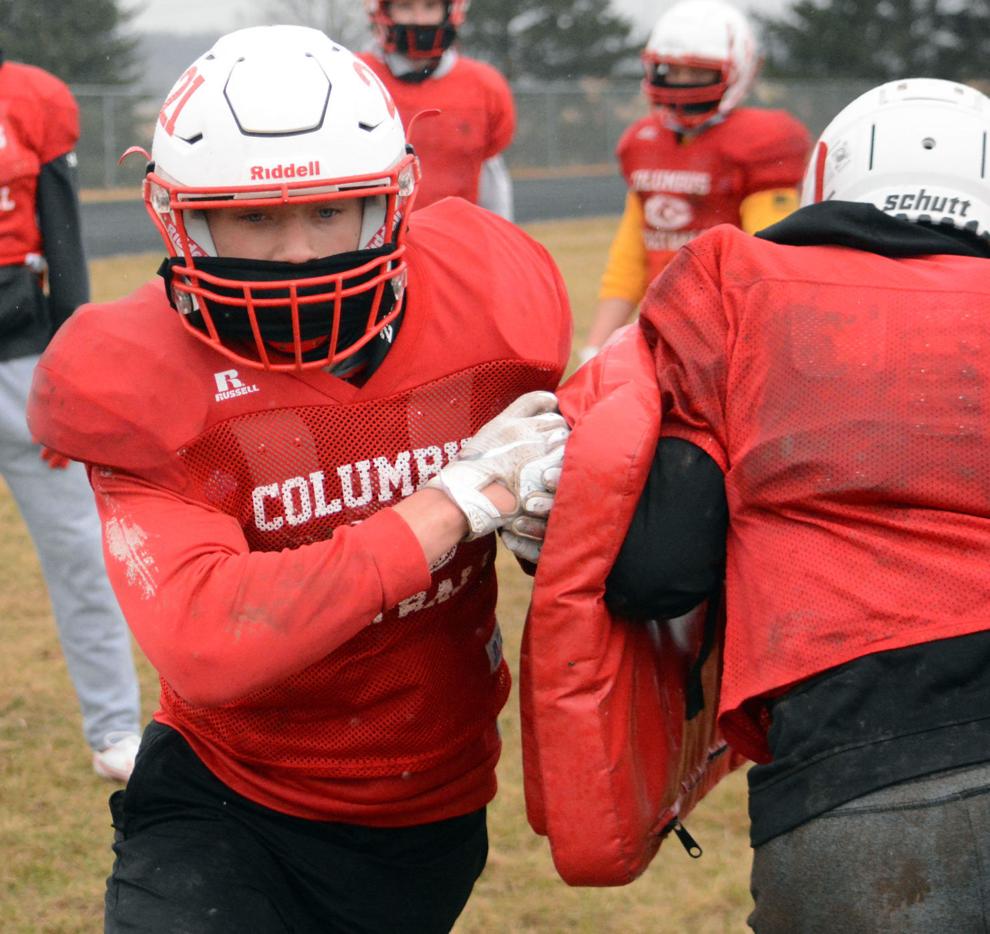 Colton Brunell.jpg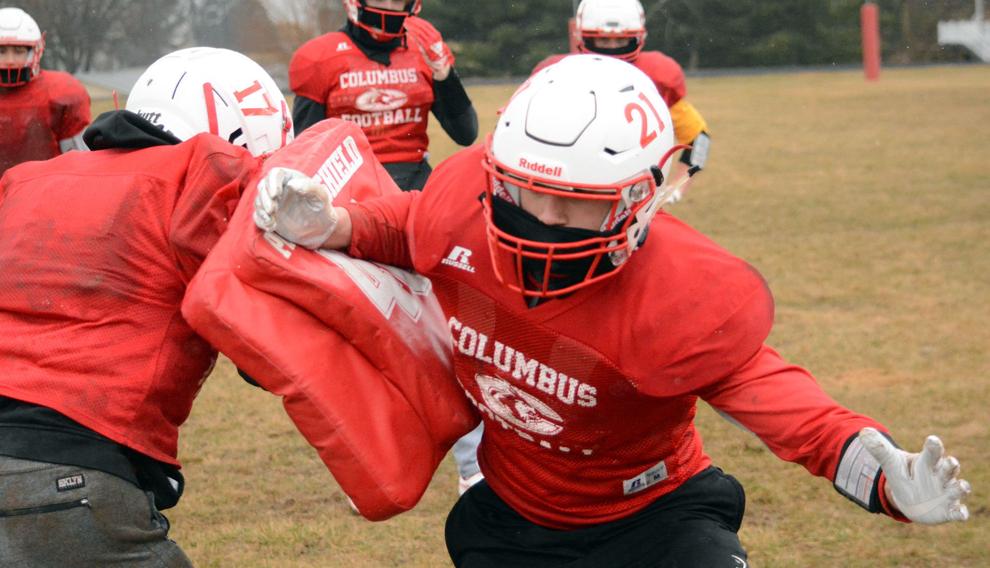 Cotter and Ekern 2.jpg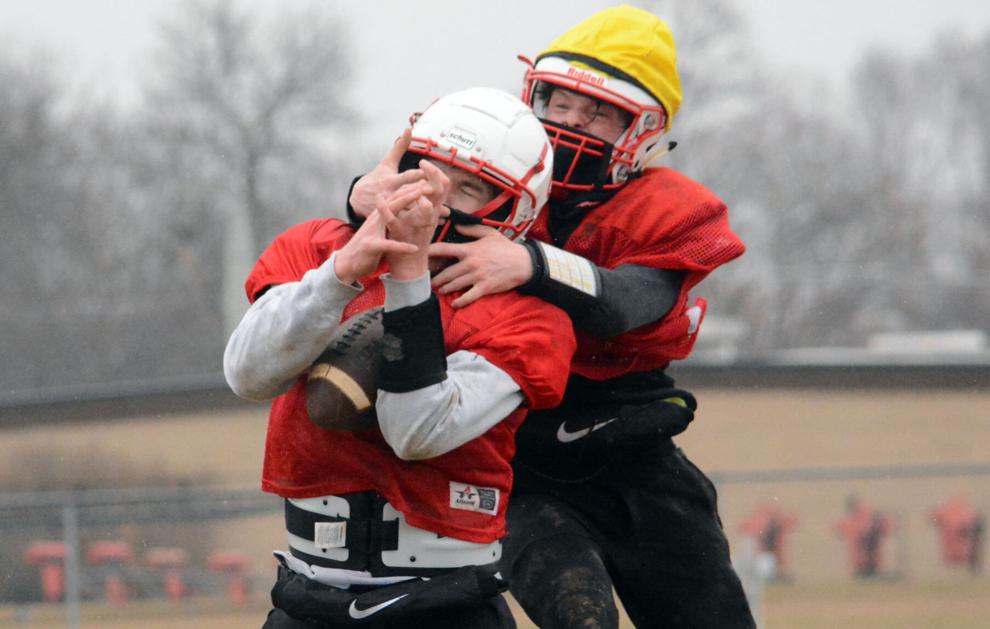 Will Cotter and Aren Ekern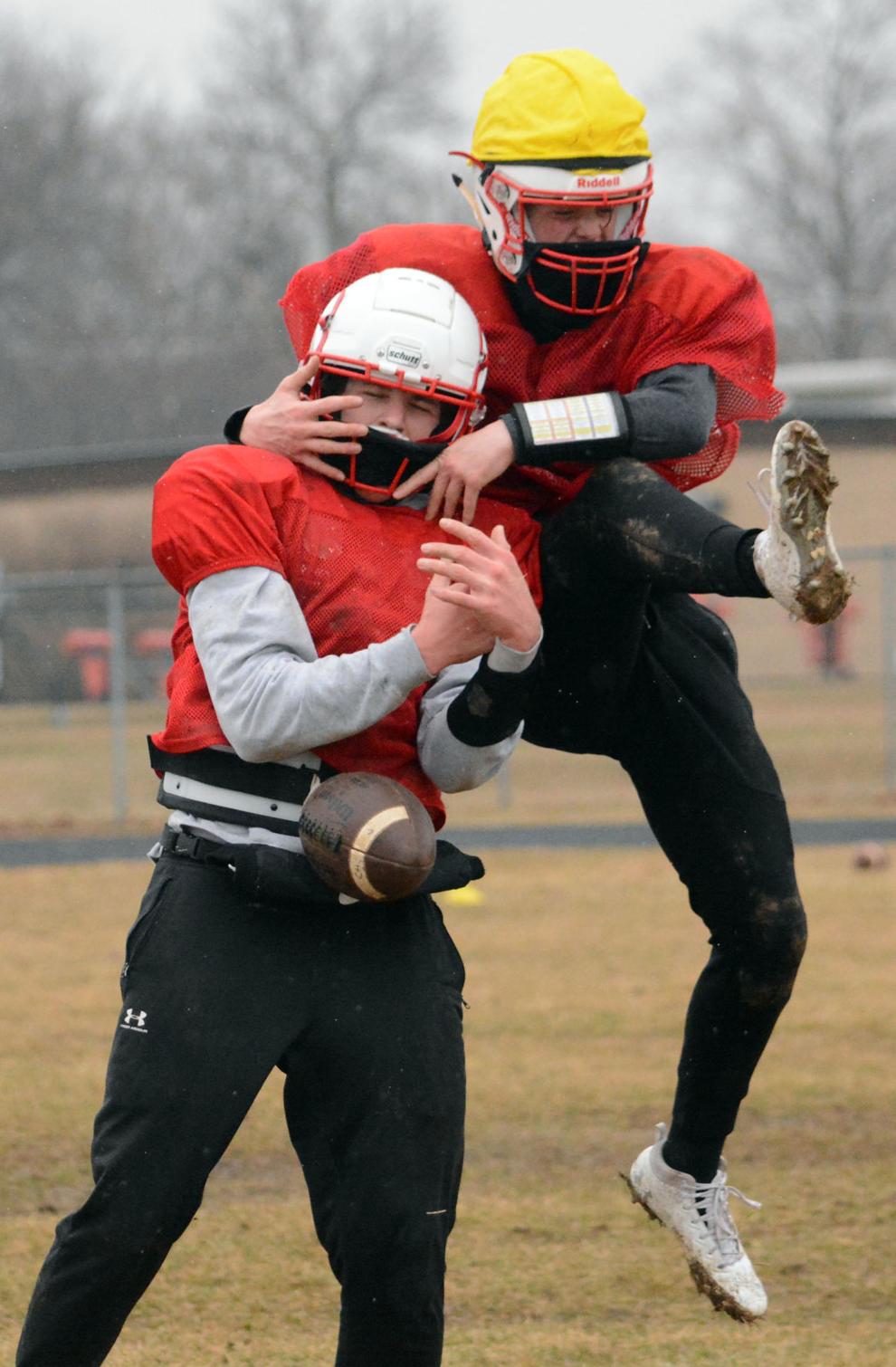 James and Jeff Mobry 2.jpg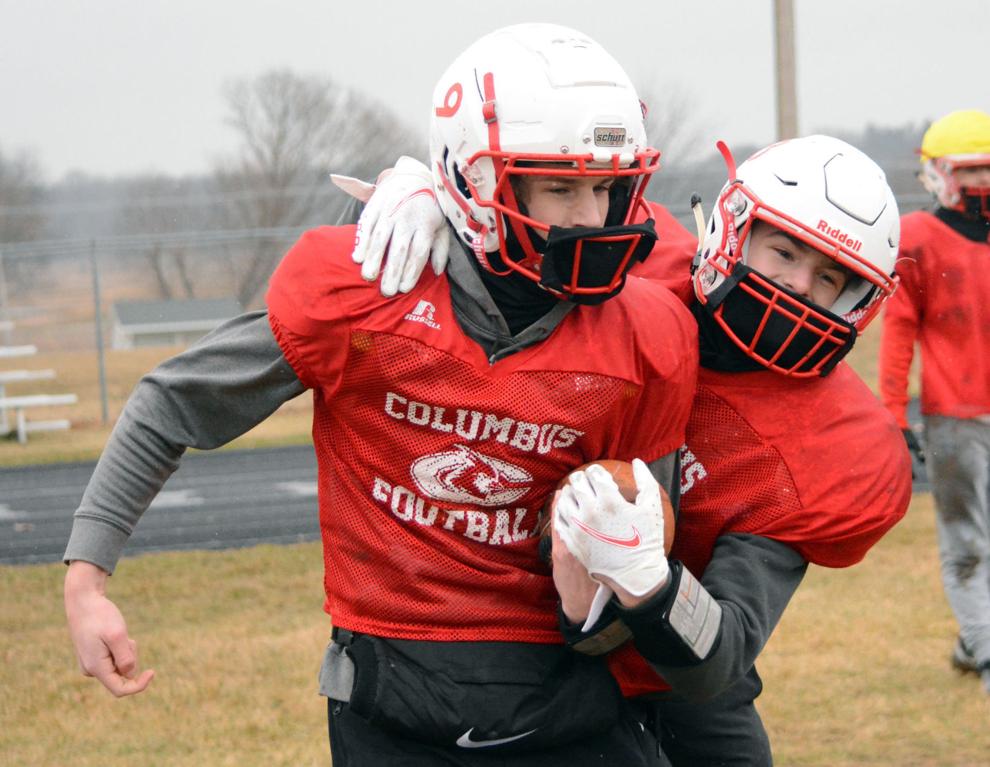 James and Jeff Mobry.jpg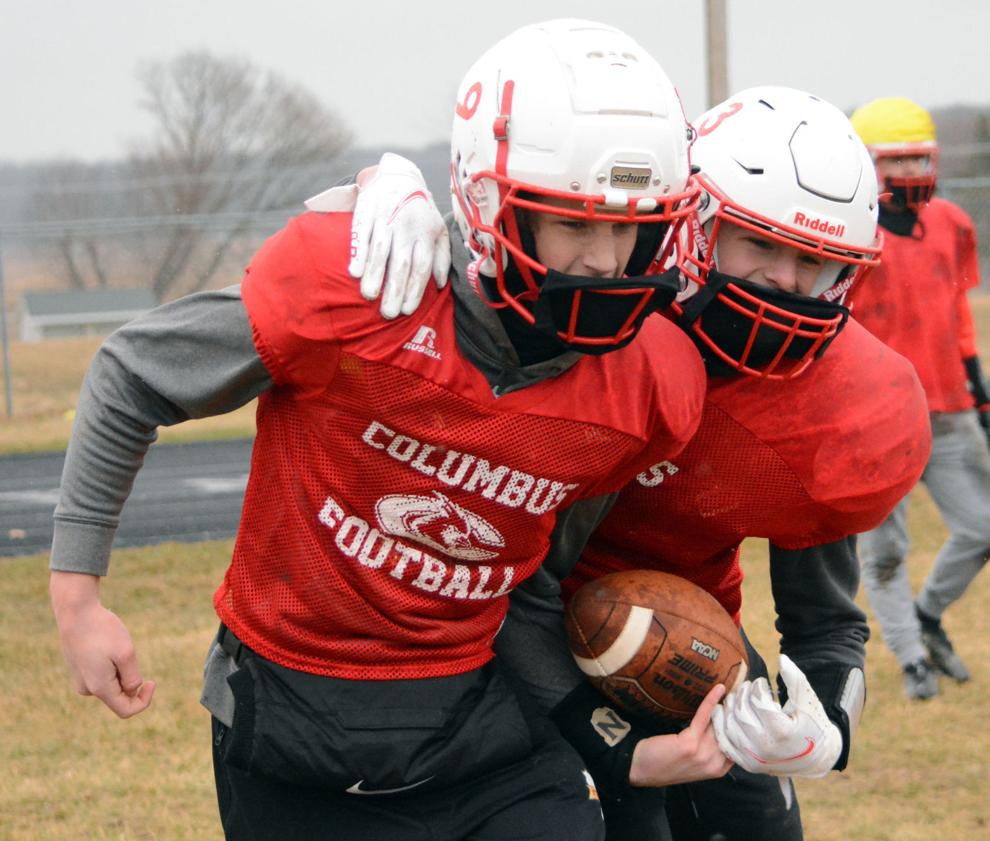 Mac Campbell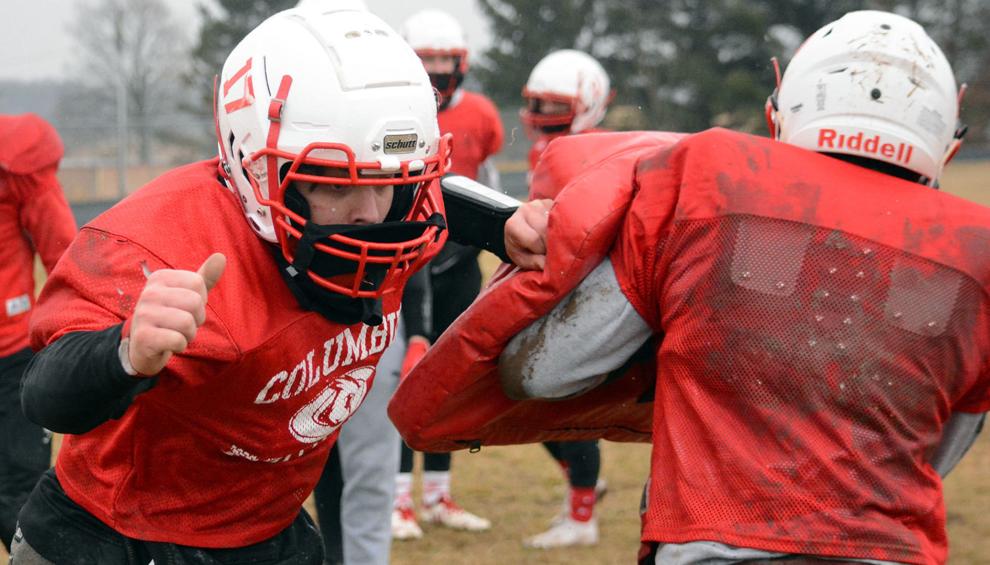 Oliver Setz.jpg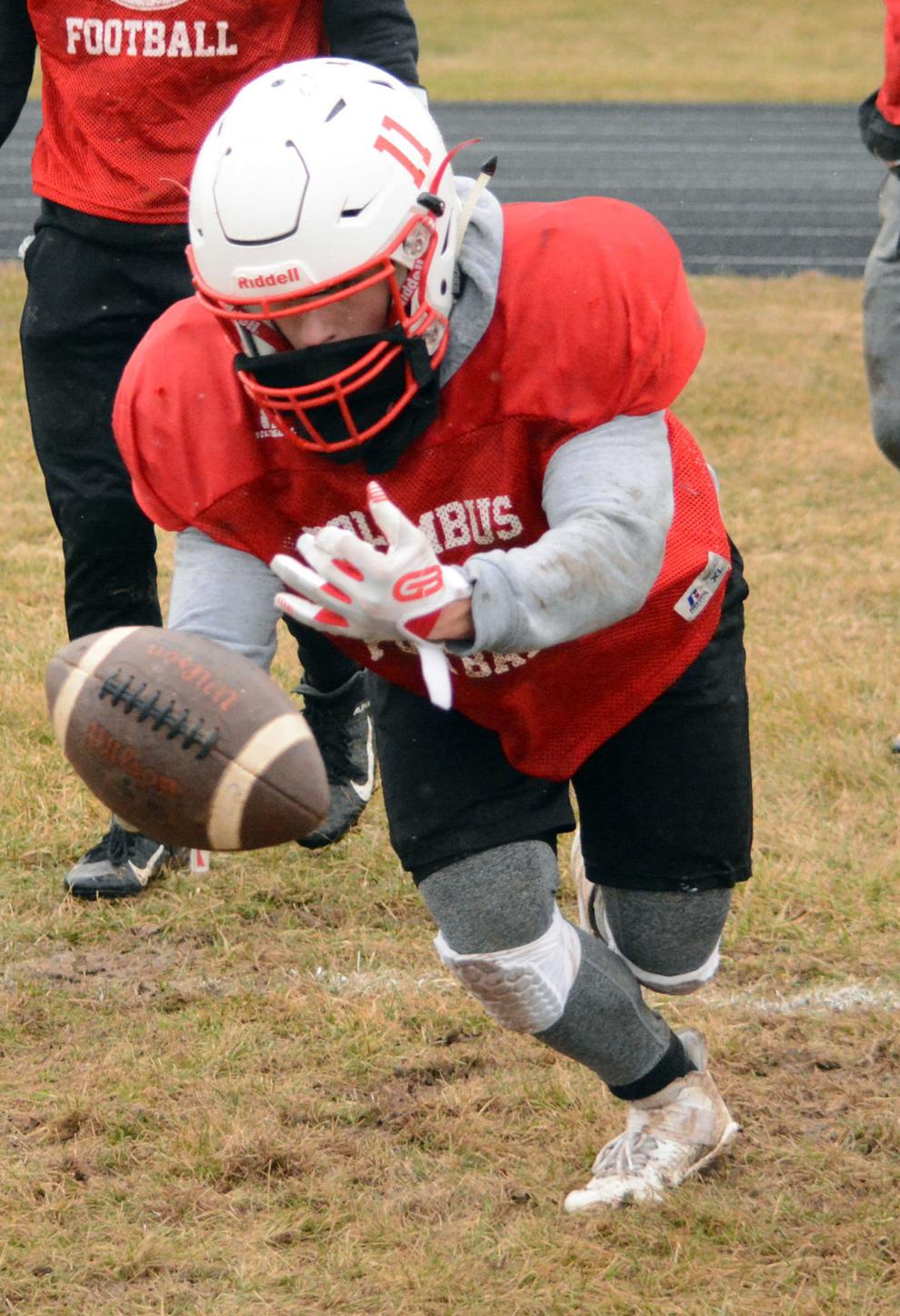 Omarion Richmond-Lee.jpg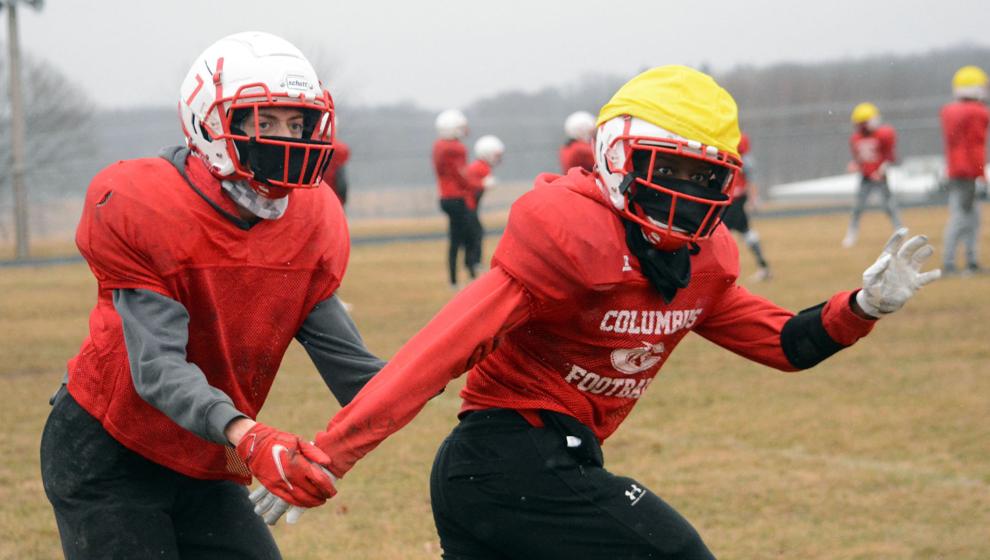 Will Weirough.jpg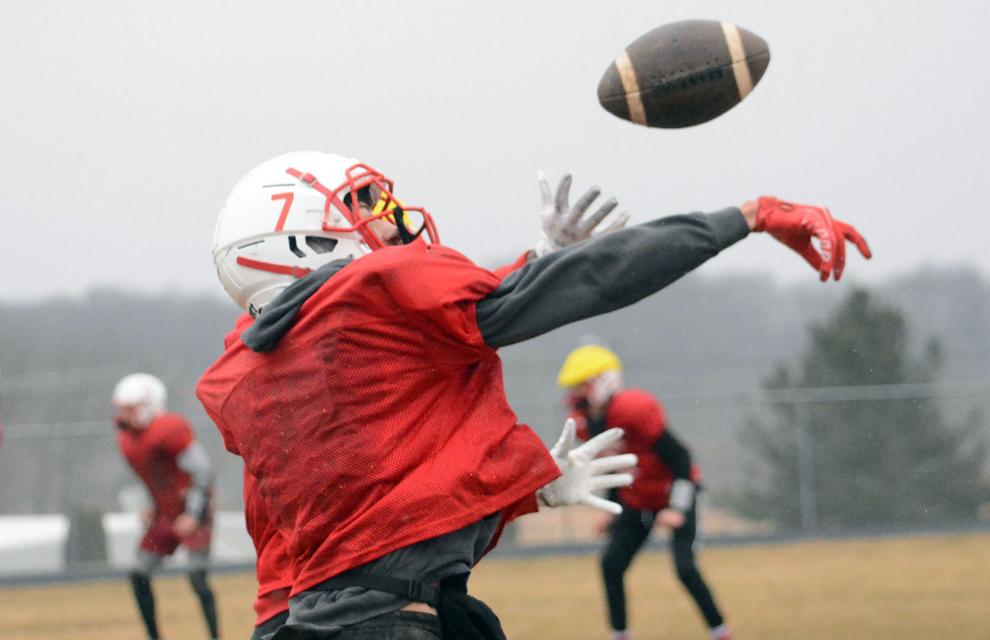 Follow Mark McMullen on Twitter @mmcmull2 or contact him at 920-356-6754.