COLUMBUS — It's been 10 years since Columbus coach Calvin Zenz has had a defensive lineman score a touchdown.
That streak ended during the 10th play of Friday's non-conference game against Platteville. That's when linebacker Caden Brunell strip-sacked quarterback Tyler McClain and defensive lineman Austin Rennhack scooped it up and returned it 55 yards for a touchdown.
That play set the tone for the Cardinals who proceeded to thump the Hillmen 35-0.
"I was just super excited to get that sack," Brunell said of the play that gave the Cardinals a 7-0 lead in the first 5:19 of the game. "Then I saw Rennhack scoop the ball and I was just running to the end zone. I was super excited. It was the first score of the game and it gave us a lot of energy."
The Cardinals definitely got an energy boost after that, on both sides of the ball.
The Columbus defense held Platteville to just six yards on the ground and 188 through the air.
"Everybody got so much more excited," Brunell said. "We had a lot of positive energy coming right back onto defense."
Columbus kept up the energy when running back Joe Morris made it 14-0 when he scored on a 7-yard run to the right side just 50 seconds into the second quarter.
Then the energy flowed again to Brunell, who is the starting running back for Columbus as well. Brunell carried the ball 16 times for 162 yards and two touchdowns, while also catching a touchdown pass.
"Yeah, he's pretty good," Zenz said with a smile. "He scored three touchdowns last week (against Omro), so if we can get that every week, we'll be alright."
Brunell's first touchdown came with one second left in the first half when he caught a swing pass from quarterback Will Cotter and scored from the 7 yard line as Columbus took a 21-0 lead into halftime.
That play was a direct result of Columbus' defense holding the Hillmen to a turnover-on-downs when Brunell sacked McClain for a 7-yard loss. It put the Cardinals offense at their own 30-yard line with about three minutes left.
Cotter finished with 78 yards passing and a touchdown while completing almost half of his passes. He also ran for 36 yards with most of it coming on a 20-yard carry where he bulled over a Hillmen defender in the first half.
The Cardinals defense and Brunell maintained a high energy level in the second half.
After a four-and-out by the Cardinals to start the second half, McClain led a Hillmen drive down to the Columbus 31. From there, McClain would be intercepted by Columbus defensive back Teagan Herschleb at the Cardinals 23-yard line with 6:23 left to go in the third.
Two plays later, Brunell broke away for a 71-yard touchdown to put Columbus up 28-0 with 5:38 left to go.
Herschleb – who finished last season as a first-team all-state defensive back with eight interceptions – had his second pick of the night when a tipped pass fell into his waiting arms at the Platteville 39 with 9:06 left to play in the game.
You have free articles remaining.
On the very next play, Brunell capped off Columbus' home opener when he found an open lane to the right side and ran for a 39-yard touchdown to go up 35-0 with 8:57 left to play.
"It was a really great home opener," said Brunell who was ecstatic to see the Cardinals off to their first 2-0 start since 2016. "It was youth night and we just really prepared a lot this week for Platteville (1-1). They're a really good team."
Since 2016, when the Cardinals made it to the third round of the playoffs, Columbus has been filled with young talent and found themselves losing close games. They only won twice in 2017 and just once in 2018.
"That's one of our things this season, is finish," Zenz said. "That's finish everything. Finish the half and we talked about it during seven-on-seven about finishing every little thing. These guys are starting to get it because the last two seasons have been tough, but now they're really starting to understand."
COLUMBUS 35, PLATTEVILLE 0
Platteville;0;0;0;0;—;0
Columbus;7;14;7;7;—;35
COL — Austin Rennhack 55 fumble recover (Joe Morris kick good), 6:41, 1st.
COL — Joe Morris 7 run (Joe Morris kick good), 11:10, 2nd.
COL — Caden Brunell 7 pass from Will Cotter (Joe Morris kick good), 0:01, 2nd
COL — Caden Brunell 71 run (Joe Morris kick good), 5:38, 3rd.
COL — Caden Brunell 39 run (Joe Morris kick good), 8:57, 4th.
TEAM STATISTICS
First downs — PLAT 11, COL 12. Rushing (Att.-Yds.) — PLAT 24-6, COL 30-229. Passing yards — PLAT 188, COL 78. Passes (Comp.-Att.-Int.) — PLAT 18-27-2, COL 6-14-0. Fumbles-lost — PLAT 1-1, COL 2-0. Penalties-yards — PLAT 4-35, COL 4-45.
INDIVIDUAL LEADERS
Rushing: PLAT, John Goomey 16-17. COL, Caden Brunell 16-161, Will Cotter 7-36.
Passing: PLAT, Tyler McClain 18-27-2, 188. COL, Will Cotter 6-14-0, 78.
Receiving: PLAT, Jesse Martin 5-67. COL, Teagan Herschleb 2-30.
Sully and Jevin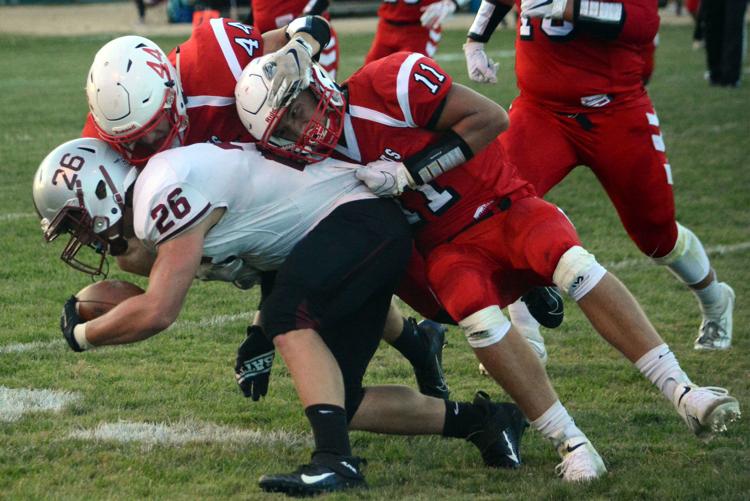 Austin Rennhack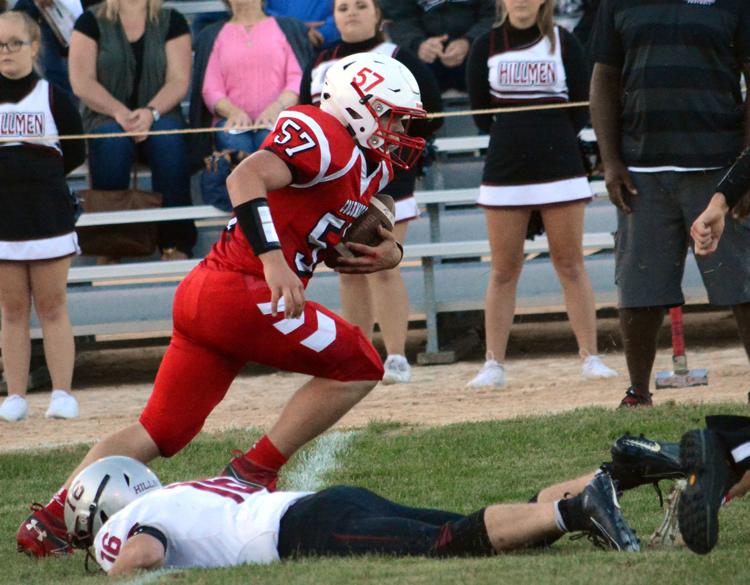 Will Cotter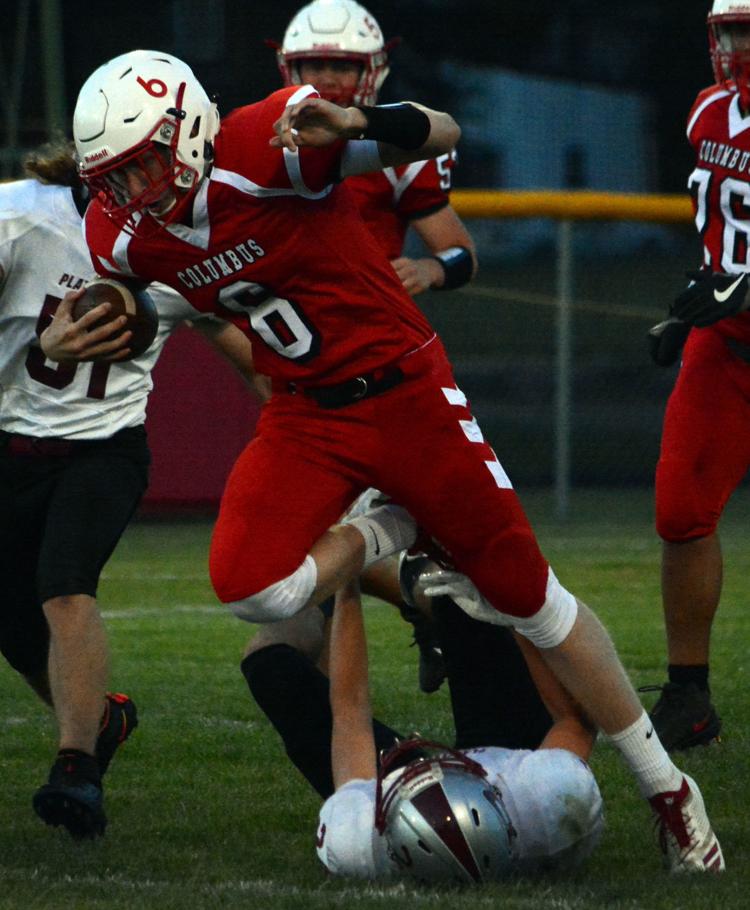 National Anthem.jpg
James Roche.jpg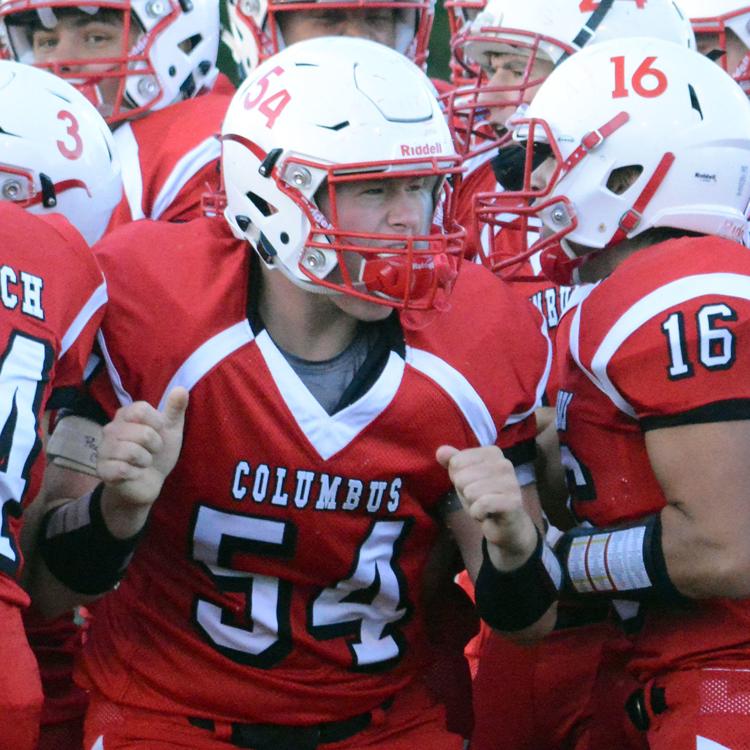 Kendall Minick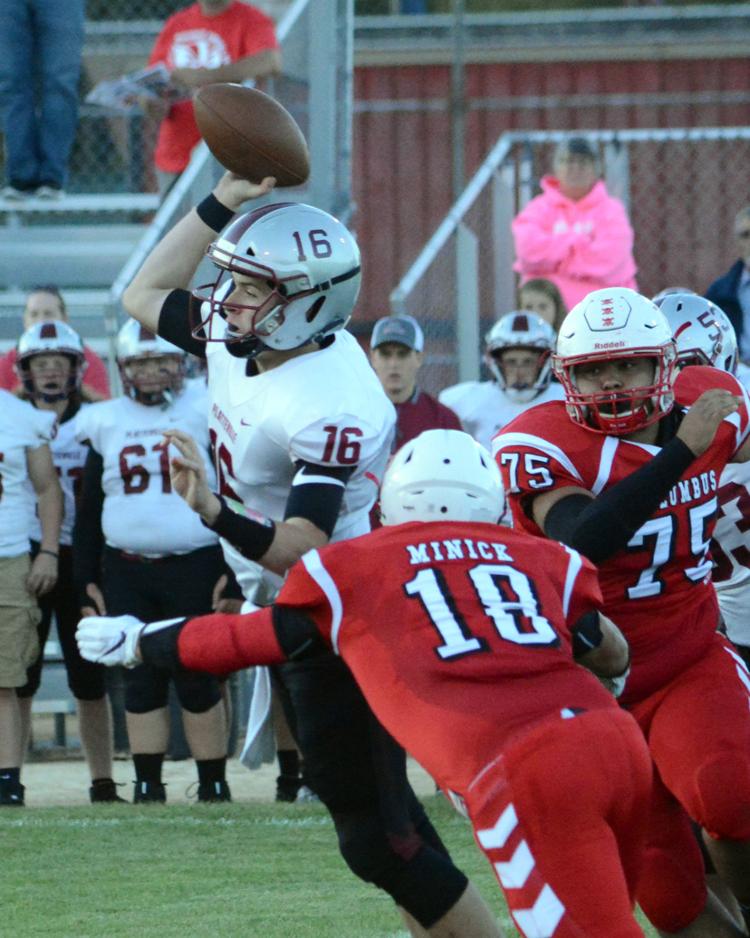 Teagan Herschleb.jpg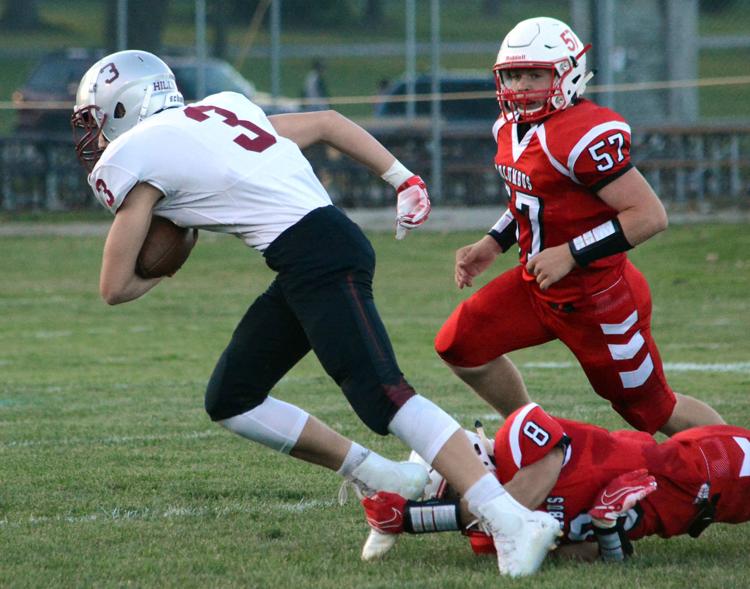 Caden Brunell.jpg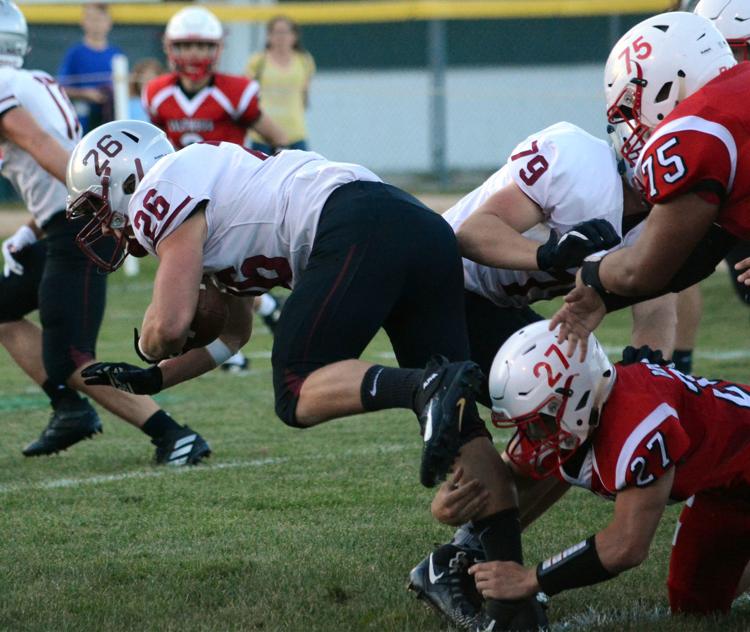 Brunell and Rennhack.jpg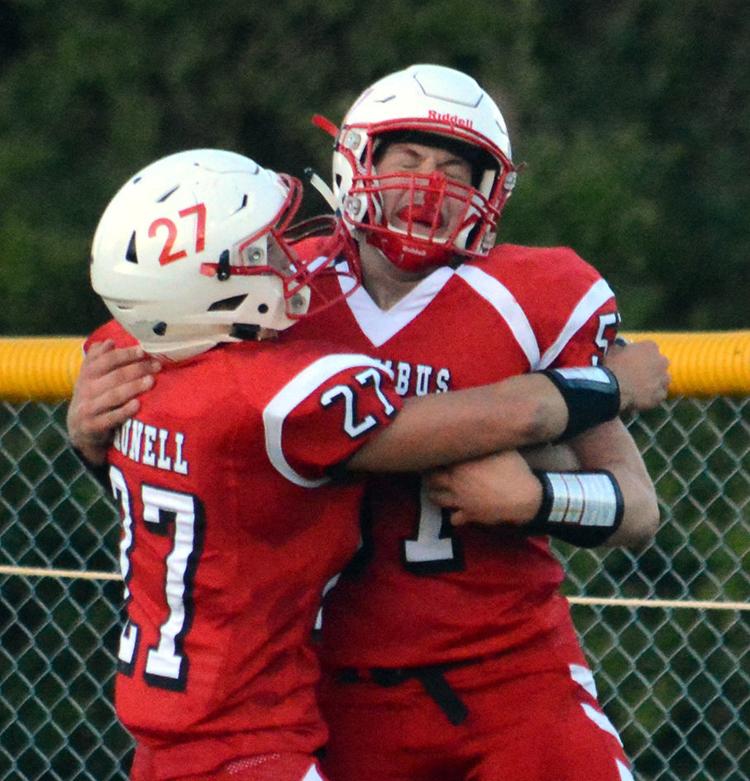 Brunell and Burbach.jpg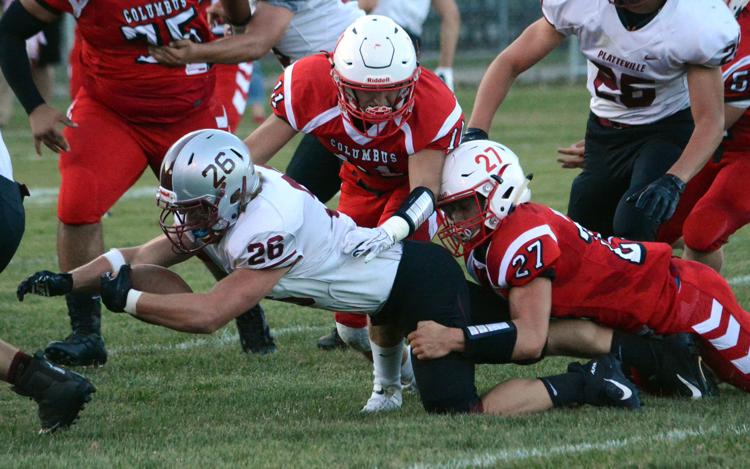 Caden Brunell 2.jpg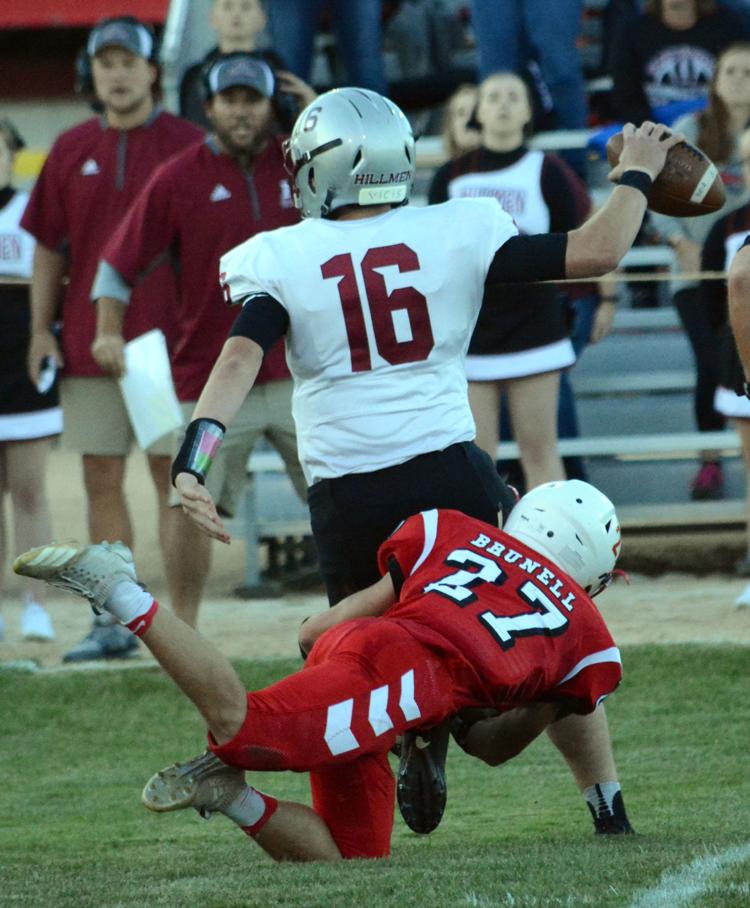 Burbach and Rennhack.jpg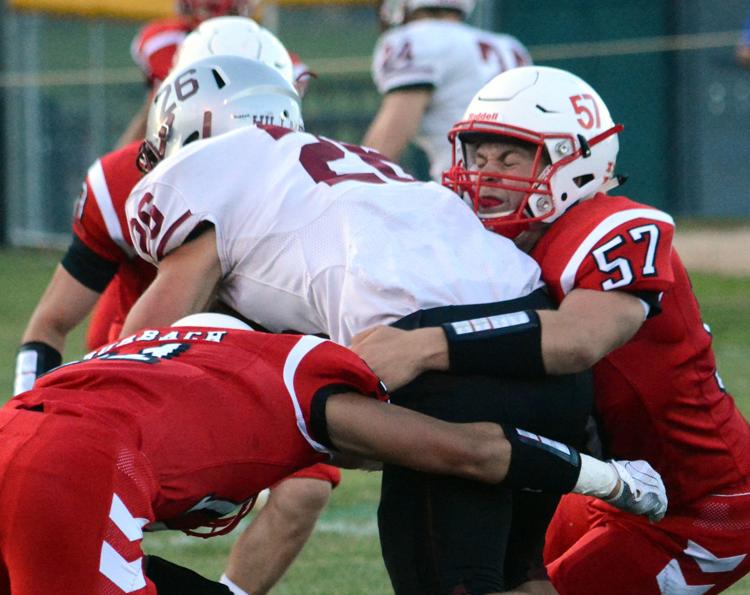 Alex Campbell.jpg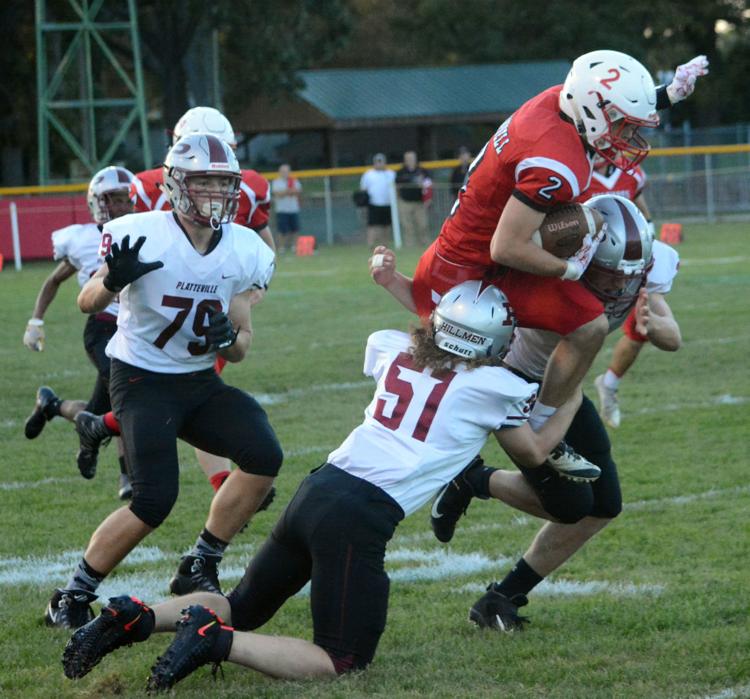 Caden Brunell 3.jpg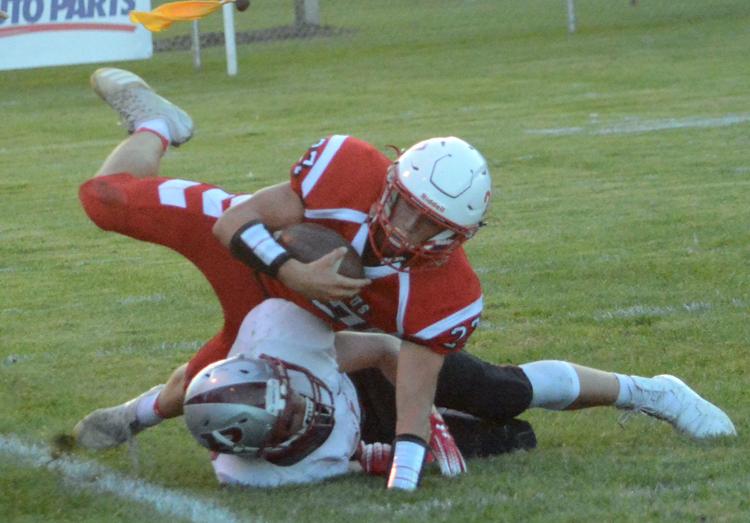 Jevin Burbach.jpg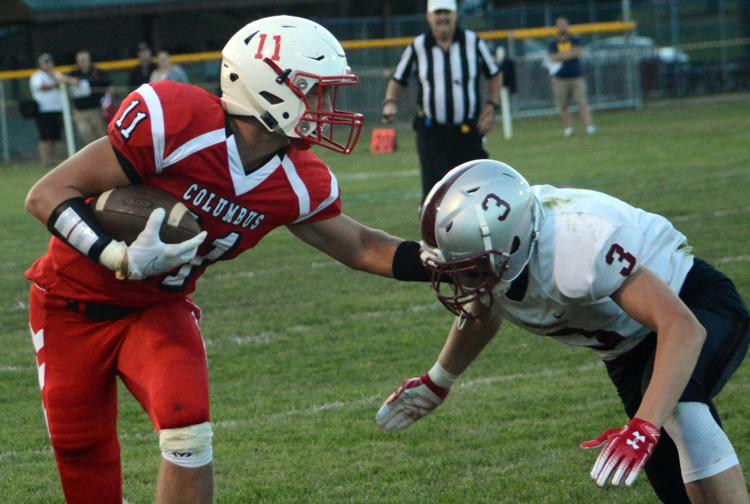 Will Cotter 2.jpg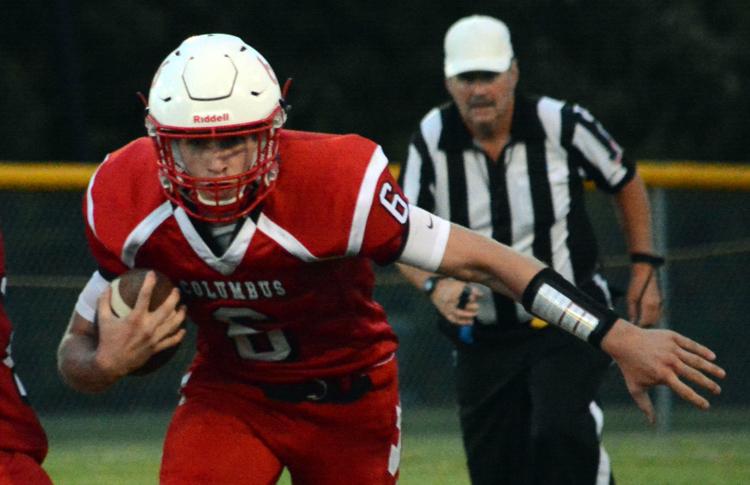 Caden Brunell 4.jpg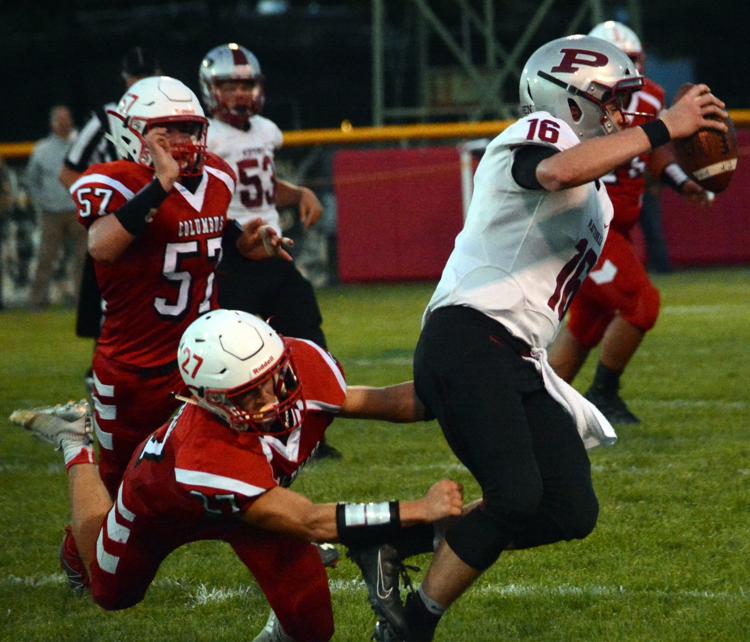 Teagan Herschleb 4.jpg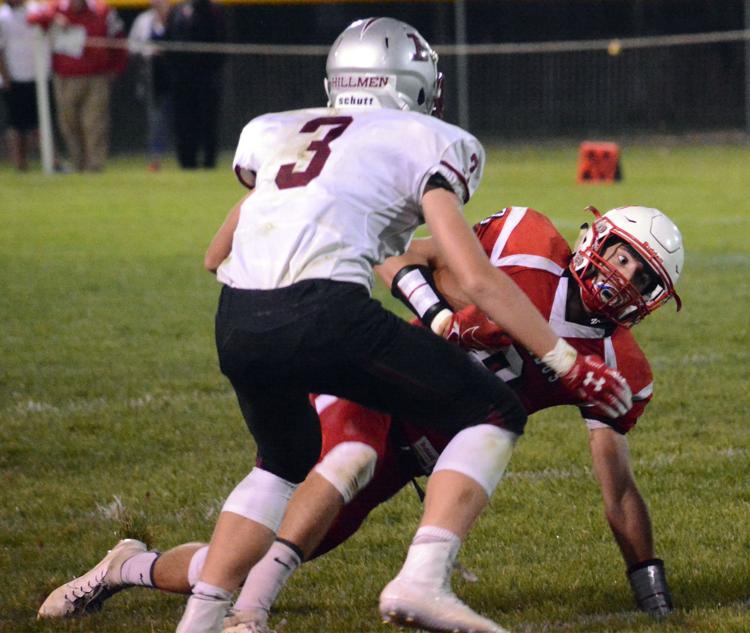 Teagan Herschleb 2.jpg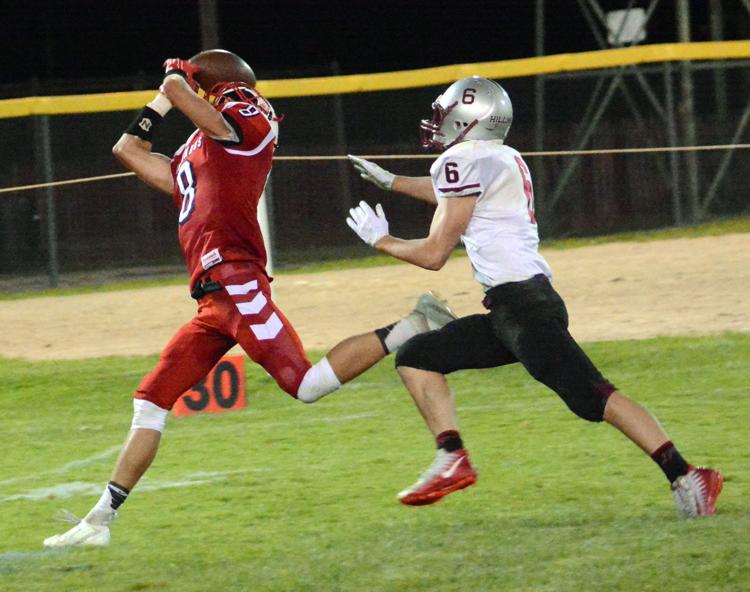 Teagan Herschleb 3.jpg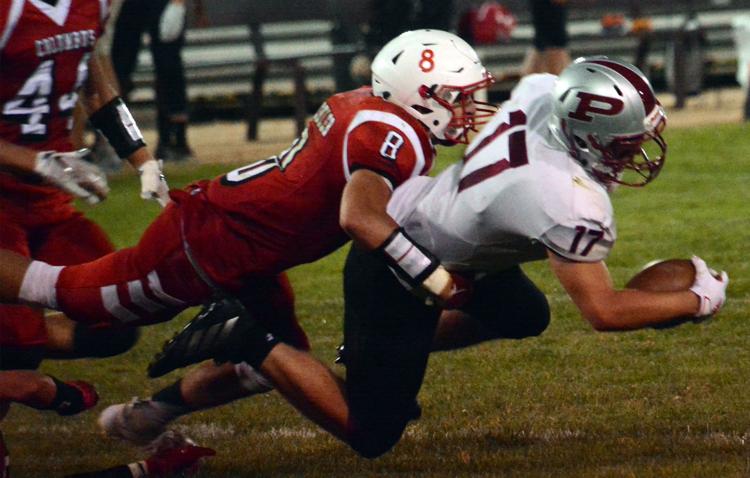 Caden Brunell 5.jpg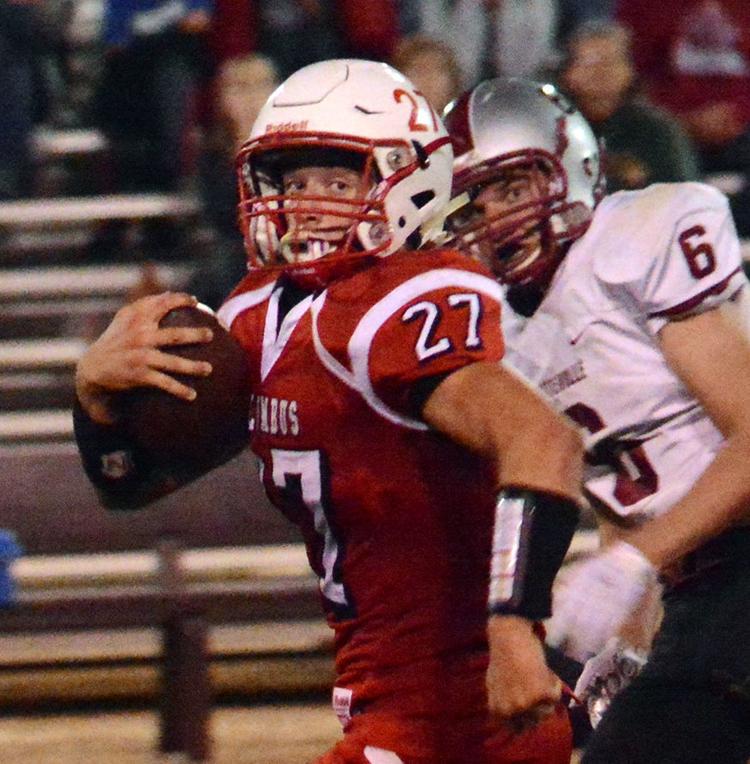 Malani Aragon.jpg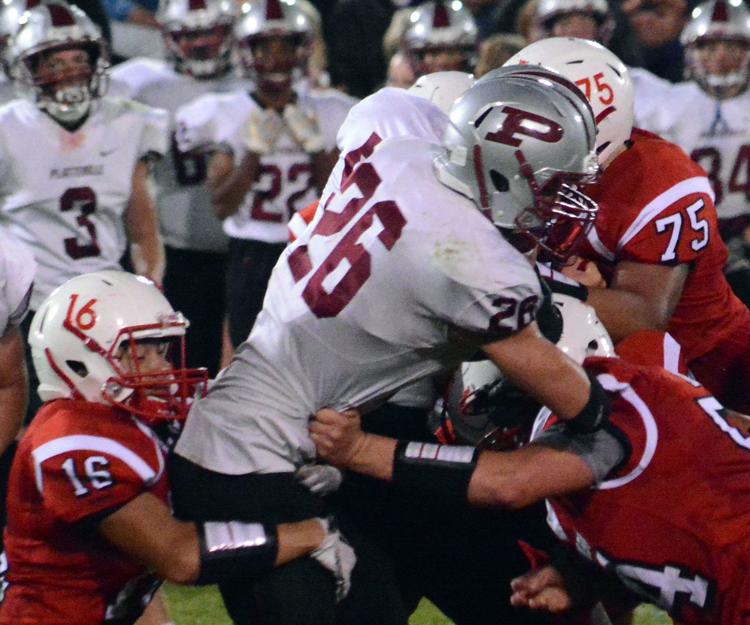 Will Cotter 3.jpg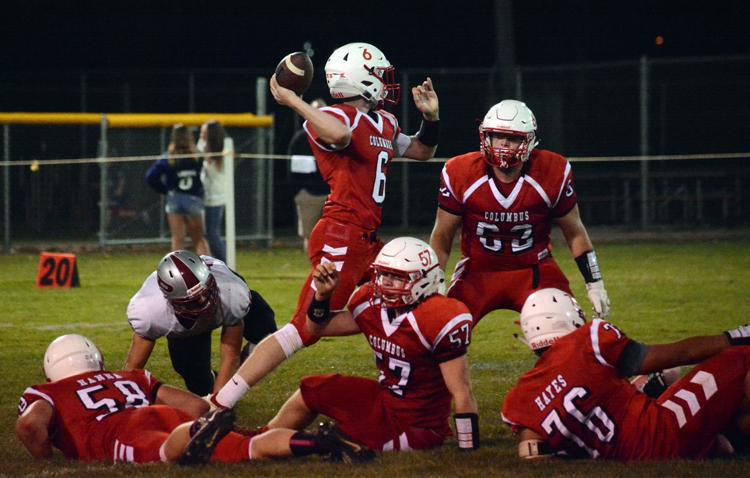 Teagan Herschleb 5.jpg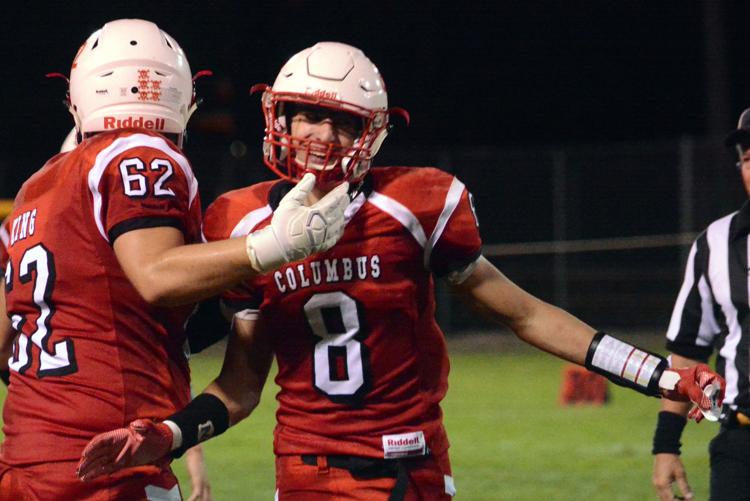 Follow Mark McMullen on Twitter @mmcmull2 or contact him at 920-356-6754.