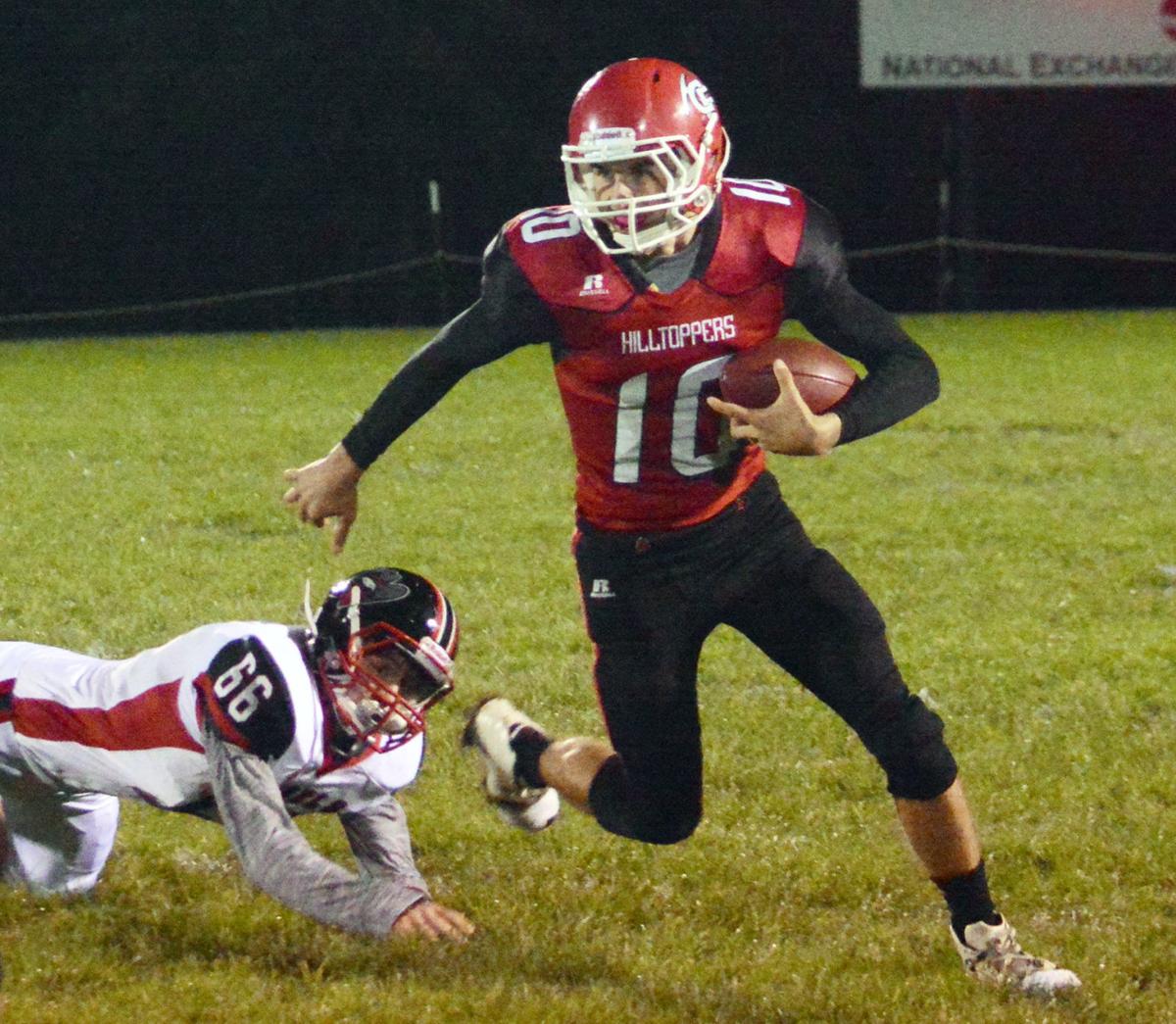 1 Game of the Week
For the second week in a row, Cambria-Friesland is playing in the Game of the Week. The Hilltoppers travel to Randolph for a Trailways Small Conference game against the Rockets. Both teams have a 2-2 league record, making this a must-win game for both teams if they want to qualify for the playoffs. Both teams are coming off wins. The Rockets gutted out a 16-12 victory over Deerfield in a non-conference game. The Hilltoppers blew out Fall River/Rio 46-15. Cambria-Friesland RB Max Raymond ran for 206 yards and five touchdowns against the Rebels last week. The senior leads the conference with 1,041 rushing yards and has scored 15 rushing touchdowns, which is as many as the Rockets have as a team. Teams are averaging 141.1 rushing yards a game against Randolph. That defense has given up 11 rushing touchdowns on the season. Senior RB Carter Smits ran for 86 yards and a touchdown while junior WR Cade Brumania's 69-yard touchdown to close out last week's win put him at 132 yards on just six carries. But like the Hilltoppers, the Rockets are also a running team, but their 1,556 team rushing yards are divided up by eight players including junior QB Brayden Haffele (340), junior RB Jordan Tietz (330) and junior RB Zach Paul (252).
2 Cardinals need a win
In order for Columbus to advance to the postseason next week, they can't afford to lose to a Poynette team that hasn't won a Capitol North Conference game. Poynette has amassed 860 yards and nine touchdowns through the air, but the ground game (1,077 and 11 touchdowns) is its bread and butter. However, teams have held them to an average of 107.5 passing yards and 134.6 rushing yards a game this season. The Pumas' main threat is senior RB Brayden O'Connor, who has rushed for 589 yards and four touchdowns. Senior WR Austin Gray has also rushed for 220 yards and three more touchdowns. Senior QB Jackson Elsing returned from injury last week and threw for 91 yards and two interceptions in a 35-7 loss to Lakeside Lutheran. Columbus — who is on a two-game league winning streak after last week's 14-7 win over Watertown Luther Prep — has picked off 12 passes and recovered three fumbles this season. Columbus junior RB Caden Brunell has rushed for a team-high 985 yards and 12 touchdowns. Columbus junior QB Will Cotter has thrown for 913 yards and six touchdowns, but has thrown six interceptions. Cotter has ran for 215 yards and five touchdowns.
3 Win and they're outright league champs
You have free articles remaining.
Last week's 38-0 blowout win over Pardeeville secured at least a share of the Trailways Large Conference title for Horicon/Hustisford. A victory this week over Dodgeland would mean the MarshFalcons win the title outright. Husticon has a balanced offensive attack, thanks in large part to senior QB Dylan Schmitt. He's thrown for 1,137 yards and 12 touchdowns while running for 1,004 yards and 12 touchdowns. To put that into perspective, Husticon has rushed for 1,465 and 21 touchdowns as a team. Schmitt isn't Husticon's only threat. Senior WR Zach Kehl is a viable option through the air and on the ground. Kehl has rushed for 187 yards and five touchdowns while catching a team-high 33 passes for 433 yards and six touchdowns. Junior WR Dylan Kuehl is second on the team with 18 receptions for 338 yards and three touchdowns. The Husticon defense is allowing opposing offenses to throw for 105.0 yards and run for 167.8 yards a game. It's also intercepted 10 passes on the season. That doesn't bode well for the Trojans, although they've turned the ball over just six times this season (three interceptions, three fumbles). The Trojans have thrown for five passing touchdowns and have 19 rushing touchdowns. They're averaging 22.1 points a game while Husticon has put up 33.4 points per game this season. Husticon will have to worry about Trojan senior RB Nate Oestreich, who has rushed for 1,362 yards and 14 touchdowns. Second on the team in rushing is senior WR Seth Christopherson, who has 275 yards and three touchdowns.
4 End season with a win
Last week's loss to Cambria-Friesland left a bad taste in Fall River/Rio coach Cody Schultz's mouth, who took most of the blame for the Rebels' performance. Heading into the last week of the regular season against Menominee Indian, the Rebels will be playing for pride, as they won't be heading to the postseason next week. The Rebels allowed the Hilltoppers to run for over 400 yards last week in a 46-15 blowout. The Rebels have allowed teams to run for 221.4 yards a game and given up 18 rushing touchdowns on the season. The Eagles are primarily a passing team with senior QB Tiger Dixon throwing for 1,138 yards and eight touchdowns. But if the Rebels show they can't stop the pass, look for the Eagles to use senior RB Pasen Waupoose a little more. Waupoose has rushed for a team-high 272 yards and three touchdowns. The Eagles use multiple running backs, so senior RB Andre Corn (199 yards, one touchdown) and sophomore RB James Waupoose (127 yards) will also see carries against the Rebels.
5 Looking to play spoiler
Mayville travels to Rosendale to play Laconia in a Flyway Conference game. With a 1-4 conference record, Mayville is already eliminated from playoff contention. However, the Spartans need a victory become playoff eligible. It's going to be tough for a Mayville team that's been outscored 137-22 in the last four games. Mayville was held scoreless against Lomira and Winnebago Lutheran. The Cardinals defense has allowed teams to throw for nearly 100 yards and run for 194 yards a game this season. Mayville senior QB Jackson Schlender has also thrown nine interceptions while completing just 51.2% of his passes for 744 yards and six touchdowns. Senior RB Jalen Wendorff has been the workhorse for Mayville with 506 rushing yards and five touchdowns. Mayville will have to keep an eye on Laconia QB Eli Leonard, who has thrown for 562 yards and 11 touchdowns, and ran for 309 yards and three touchdowns. Senior RB Jake Davies has ran for 460 yards and six touchdowns.
Murphy Newbrough-Garde.jpg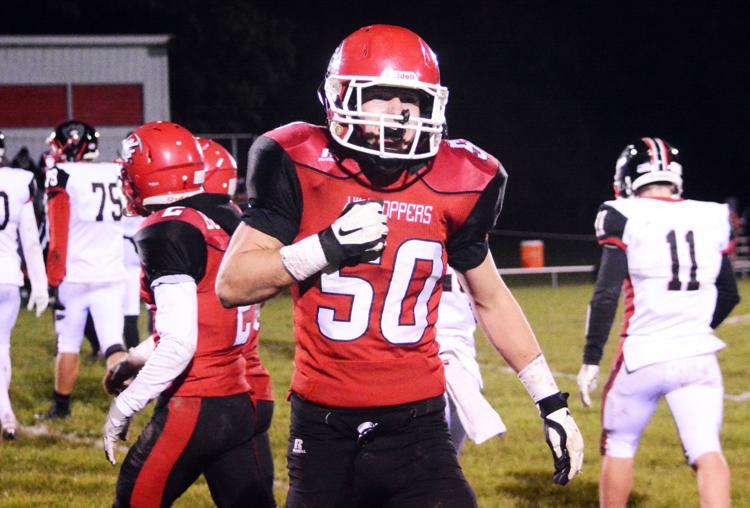 Griffin Hart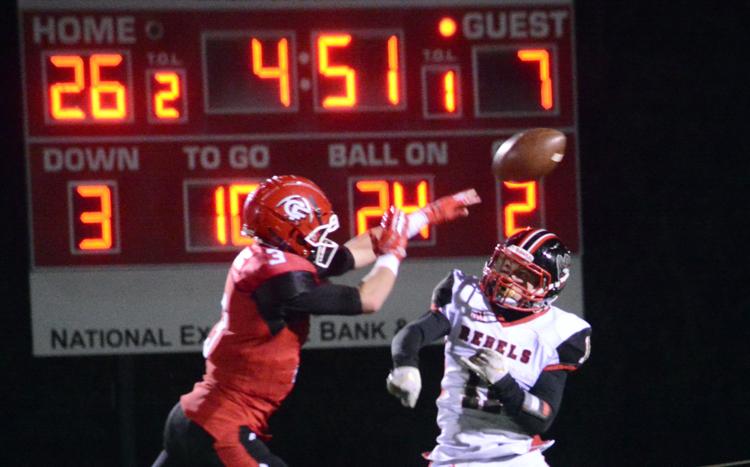 Nick Larson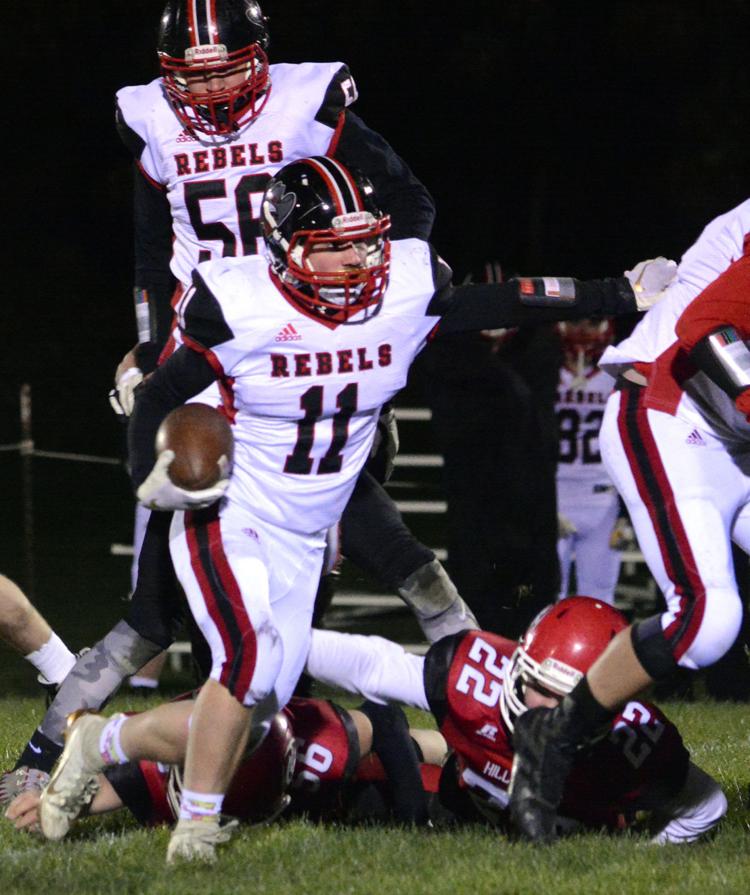 Josef Szytz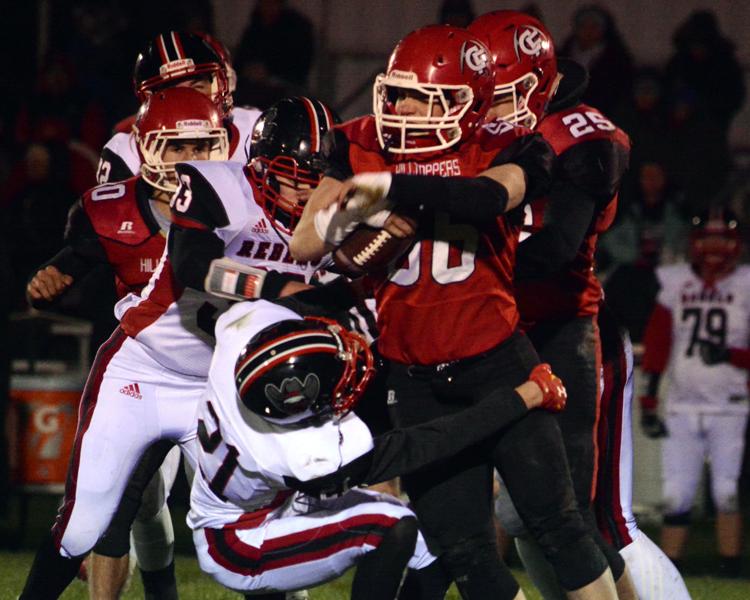 Carter Smits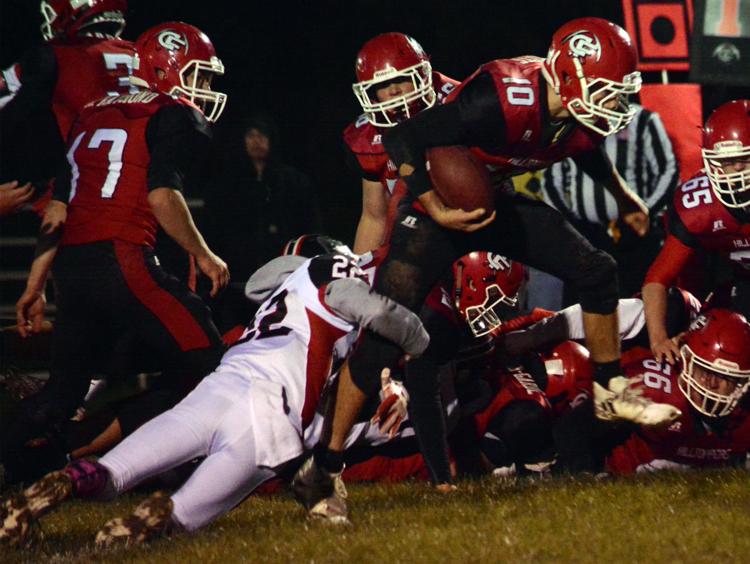 Mason Owen.jpg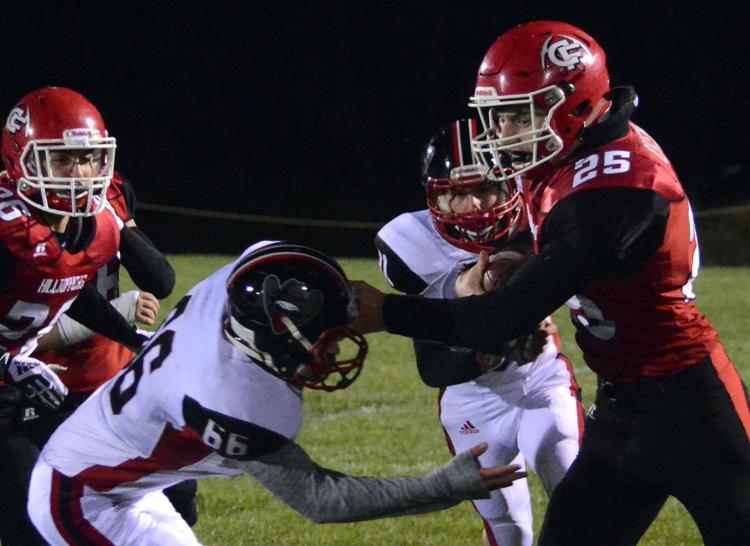 Mason Owen 2.jpg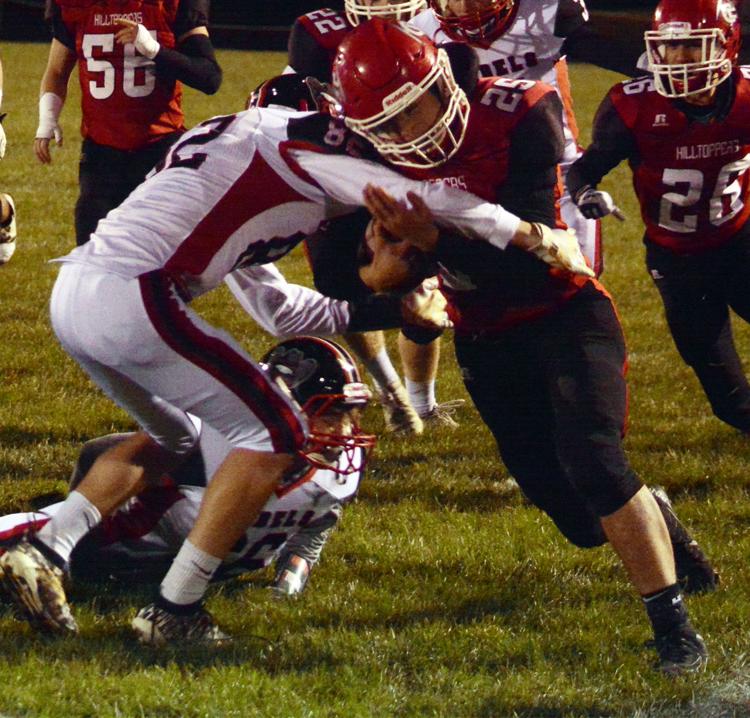 Carter Smits 2.jpg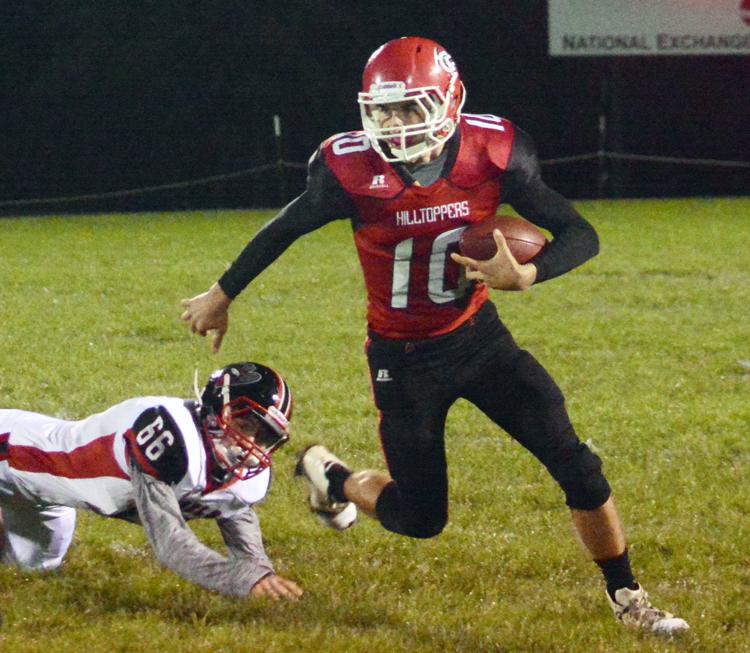 Nick Larson 2.jpg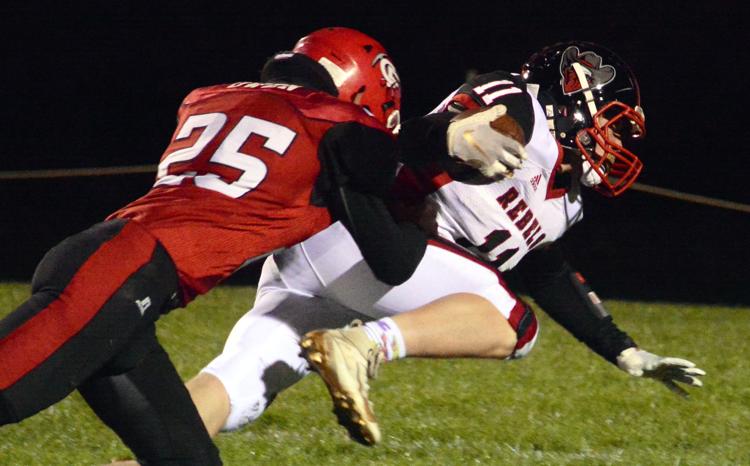 Josef Szytz 2.jpg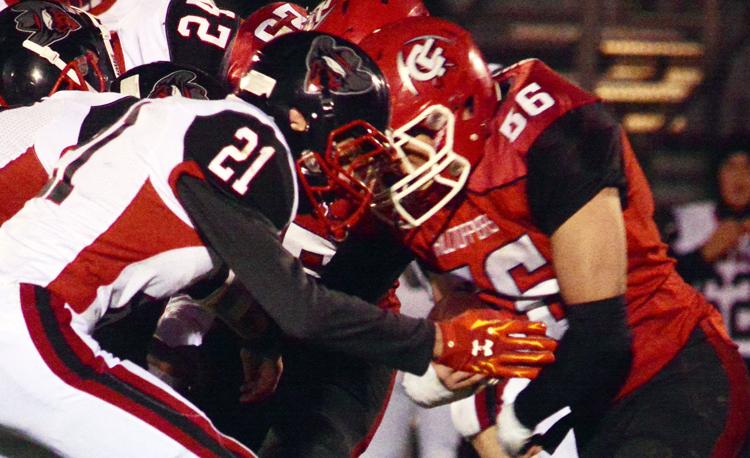 Nick Larson and linemen.jpg
Josef Szytz 3.jpg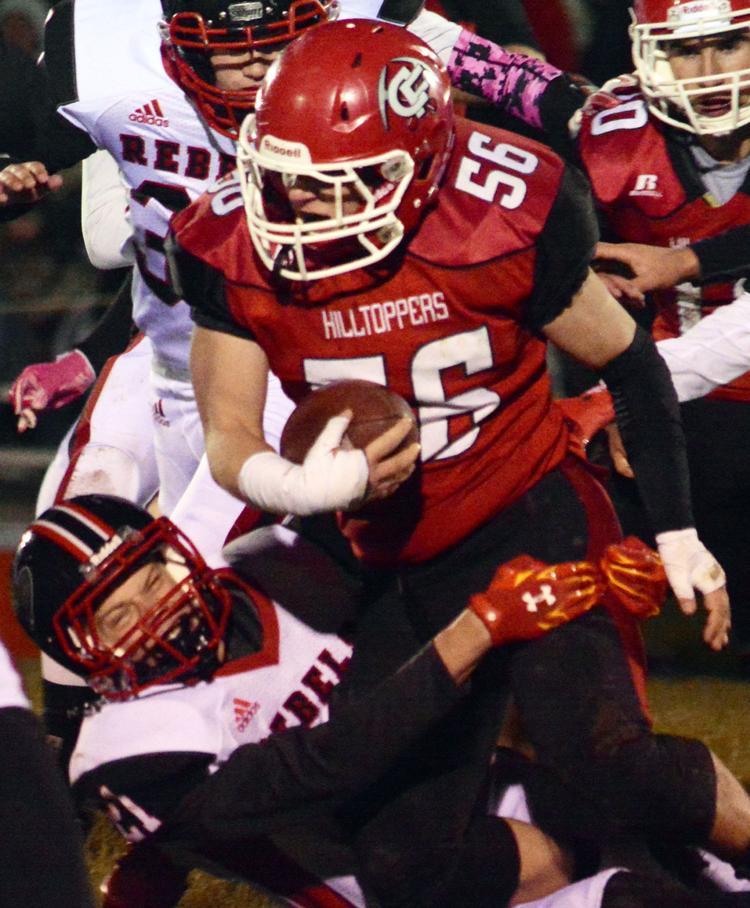 Cade Burmania 3.jpg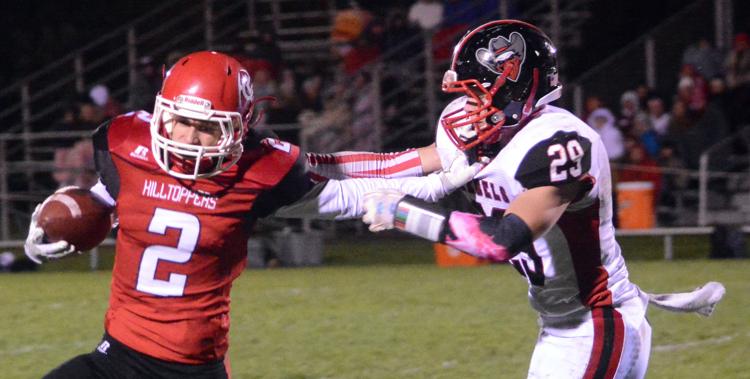 Cade Burmania 2.jpg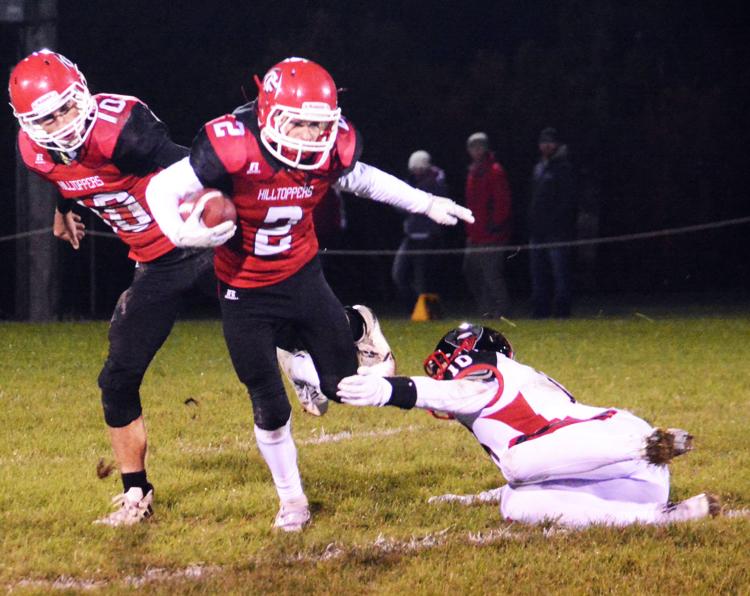 Cade Burmania.jpg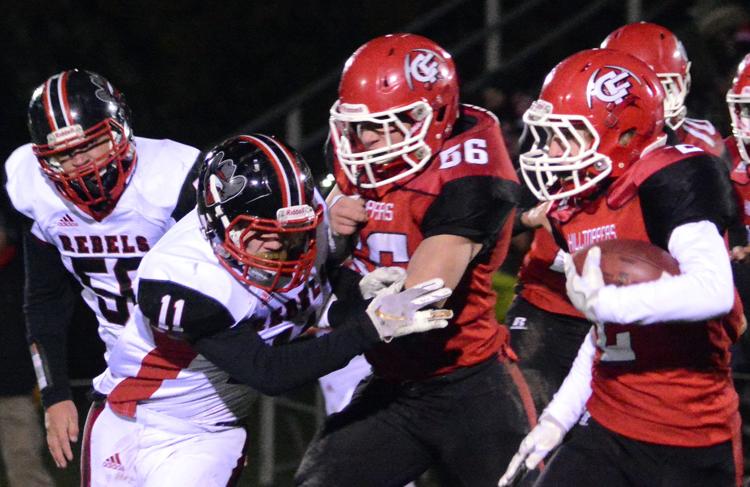 Christian Perez.jpg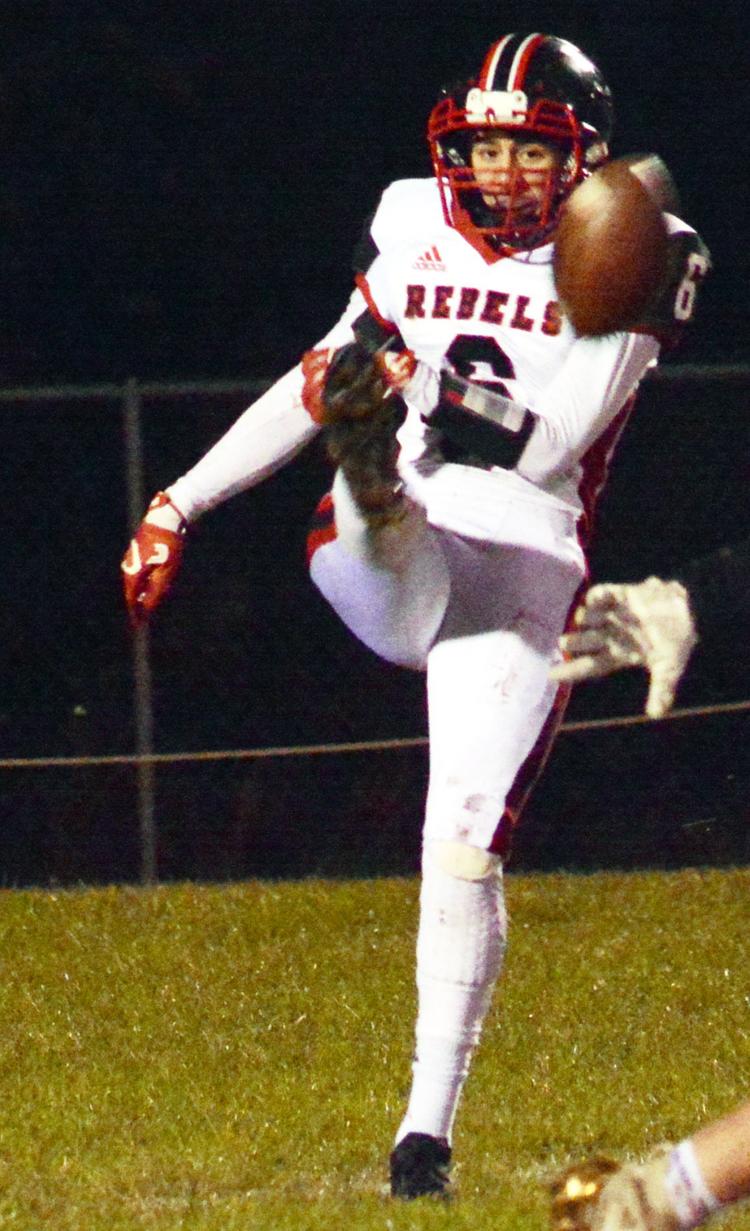 Max Raymond.jpg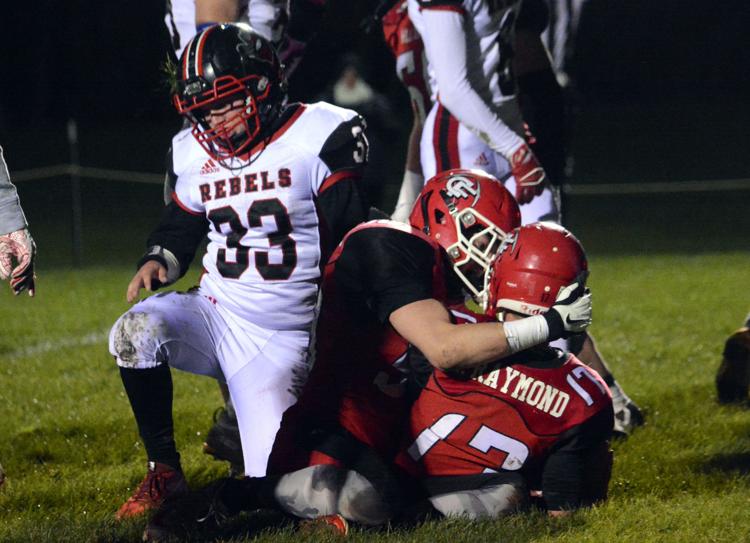 Maxwell Papp.jpg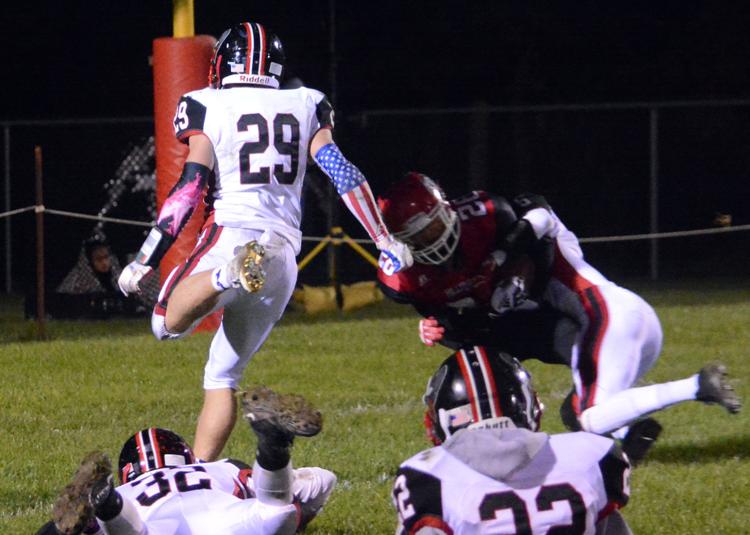 Kobe Smit 2.jpg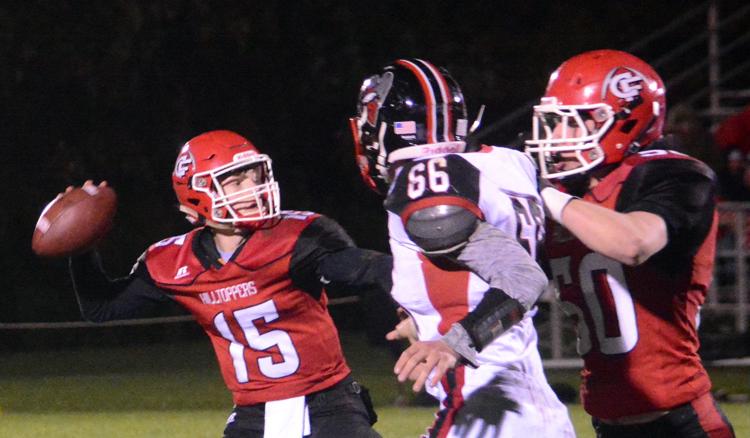 Teagan Prochnow.jpg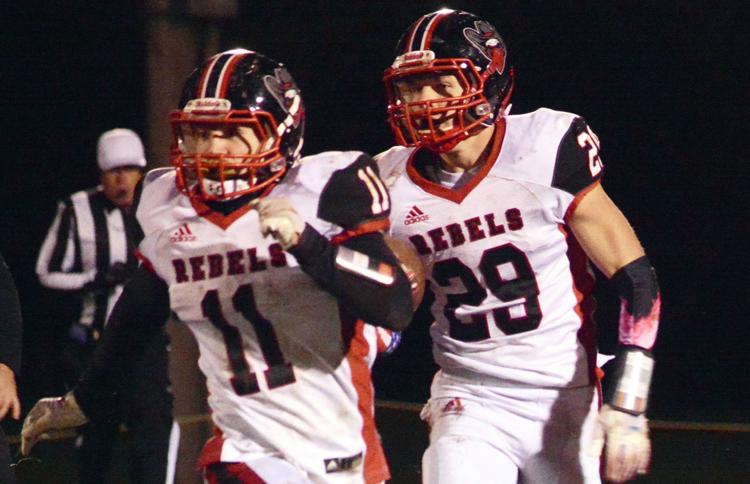 Teagan Prochnow 2.jpg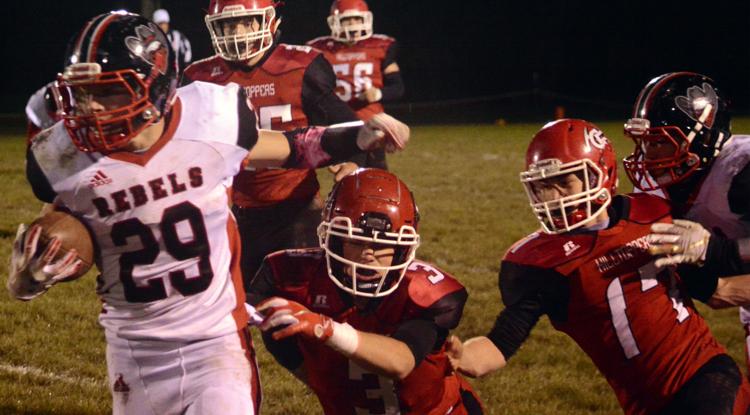 Carson Richardson.jpg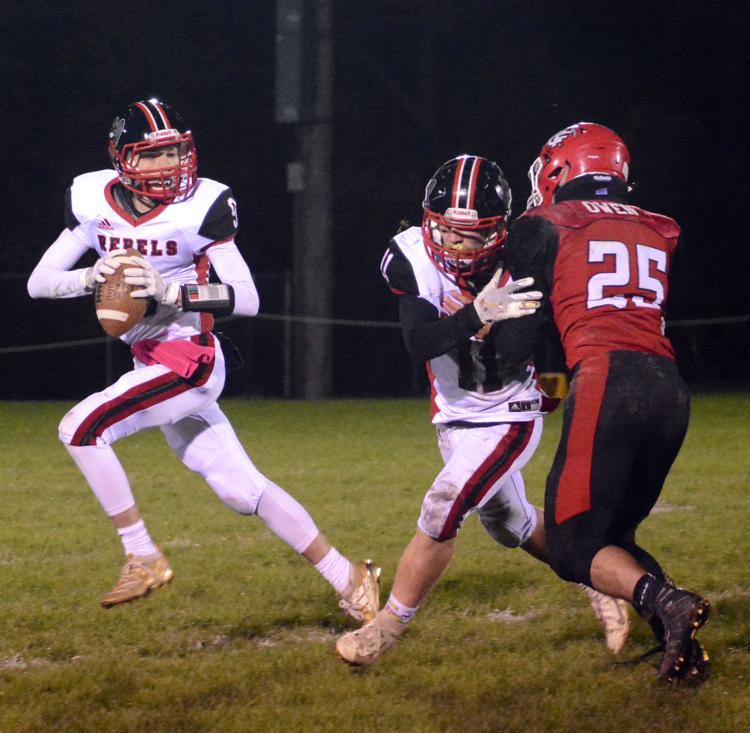 Maximus Raymond.jpg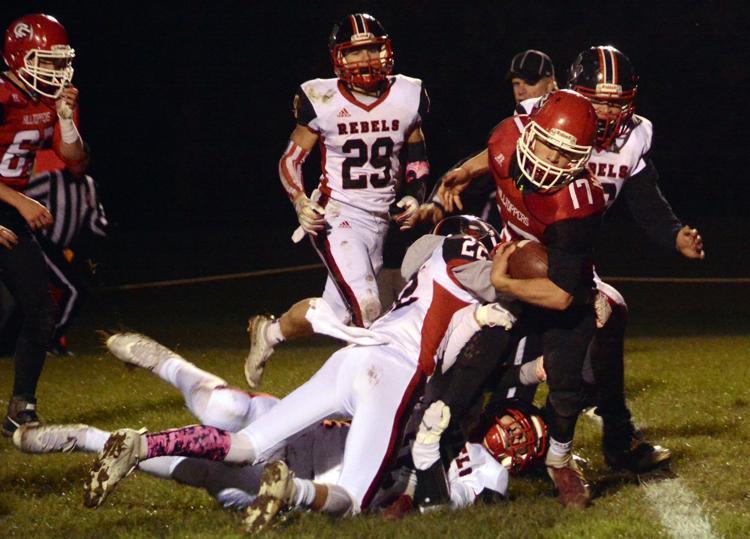 Kobe Smit.jpg