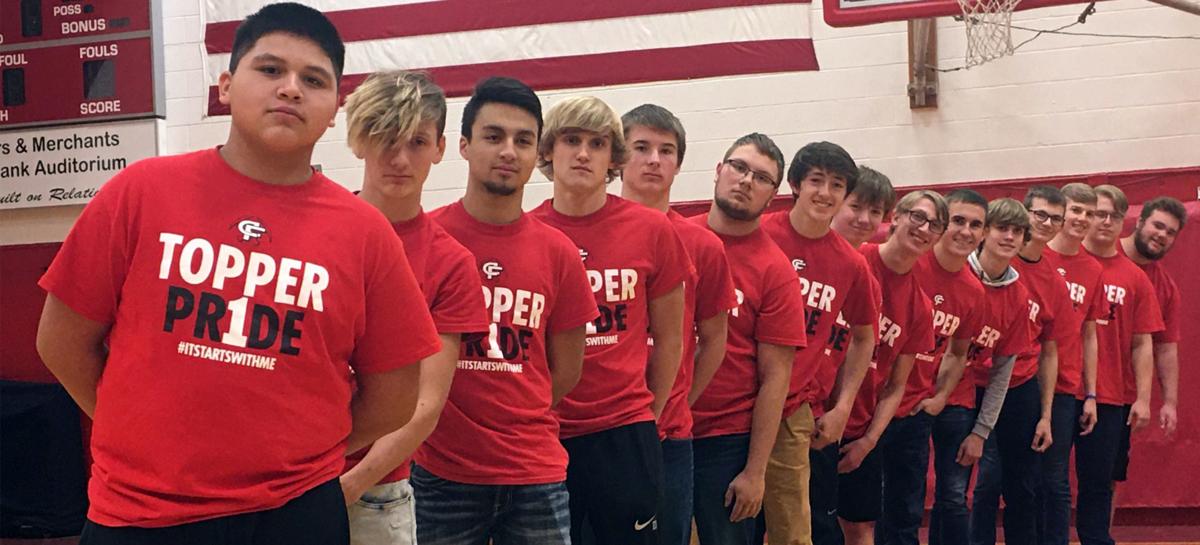 CAMBRIA – Jim Bylsma has been the prep football coach at Cambria-Friesland for 37 seasons and has accumulated 252 wins, 15 conference championships and a WIAA Division 7 state title in 2002.
He's had a lot of success away from the field though, too, in his words having "turned out hundreds of young men who are productive members of the society and are making the world and lives around them better because they've learned how to do the right thing."
In fact, he said that's the most important part of his job. Wins carry little weight if he doesn't also find ways to help his players grow into outstanding citizens in the community.
And the way he's done that this year is through the Topper Pride program.
In a Facebook post on Aug. 7 Bylsma stated that the sole purpose of the program is to get members of the team to bring a greater degree of positive energy to the school and community. To encourage players to do so, those who "went the extra mile to make it better for those around them" would be awarded a "Topper Pride" T-shirt.
"When you can see a young man develop compassion, you know that he's headed in the right direction," Bylsma said. "Right now (in society), there is always that buffer zone or layer of insulation where you can hide behind your Twitter account and blurt out all sorts of things, but when you deal with someone one-on-one in a personal manner, then it's hard not to have it affect your heart when you see that person become better."
Before the season started Bylsma ordered 20 T-shirts. The front of the shirt shows off the Cambria-Friesland logo at the top with the saying "Topper Pr1de" in the middle, which was created by Jackie Drews, a Cambria-Friesland High School science teacher.
Bylsma said Drews knows it's hard for young men to stand alone and not follow the crowd in the wrong direction, so she wanted the players to feel safe doing the right thing. The slogan was created to make being compassionate toward others synonymous with Topper Pride, and thus give kids the confidence to not always follow the crowd.
When Bylsma ordered shirts from Badgers Sporting Goods, sales representative John Viles thought more was needed for the shirt and came up with the hashtag "#ITSTARTSWITHME" to go at the bottom of the shirt.
The Topper Checklist, which was written by Jen Shipley, a former family and consumer education teacher at Cambria-Friesland, is shown on the back.
The list includes the objectives "Live each day with courage," "Take pride in your work," "Always finish what you start," "Be tough but fair," "Do what has to be done," and "Remember – your word is your bond."
Bylsma informed the Hilltoppers of the Topper Pride program and T-shirts on Aug. 5, which was the first day of practice. What he didn't tell the team was that he informed the school's staff members of the program and asked them to be on the lookout for players demonstrating the objectives of the program.
The first recipients were Sam Leystra and Alex Tenfel, who helped run the games held at Park Days in Cambria on Aug. 3. They received their shirts the following week.
"It was fun," Tenfel said. "They had an Angry Birds (game) set up where they launched a ball. I remember helping with that and setting it back up."
Bylsma said he played it by ear as far as who received shirts each week and some, like Tenfel and Leystra, received multiple shirts throughout the season.
The three shirts earned by Leystra were the most by any Hilltopper. His second one was given to him on the same day as his first after he and his dad gave up their seats to an elderly couple during a boat tour in Wisconsin Dells on a rainy day.
Leystra received his third shirt on Oct. 22 when Bylsma found out he had been helping his neighbor, Shirley Brossard, by taking care of her yard and filling her bird feeder. During his visits, he filled Brossard in on how the Hilltoppers were doing this season.
Tenfel received his second shirt on Aug. 15 when he, Eli Lehman, Max Papp, Aidan Knudson and Derek Schumacher helped build the fence that surrounded the football field during the season. Byslma also gave Owen Jones, Drake Burmania, Mason Hughes, Carter Smits, Mason Owen and Cade Burmania shirts that same day for assembling the sideline benches. And Kobe Smit received a shirt for helping the younger players pick up equipment and prepare for a preseason scrimmage later that week.
Three weeks later Bylsma received an email nomination from school librarian Val Glover. She saw Hughes help an elementary student who struggled to read. Hughes walked over and spent an hour with the student — helping pronounce words as he guided the student through each page.
"He was struggling," Hughes said. "I felt real bad, so I thought I should be the bigger person and help him."
You have free articles remaining.
Bylsma said he was proud of Hughes for what he did and awarded him a shirt on Sept. 5.
Lehman – who suffered a severely sprained left ankle early in preseason – was awarded his second shirt 15 days later when he noticed some middle school players having trouble putting away heavy pop-up dummies. The injured Lehman hobbled over to help put them away.
A few days later, Bylsma received an email from middle school science teacher Kimberly Loeper, who nominated Owen for helping out a visibly upset sixth grader who was being bullied by his peers.
Owen said he had known the student from his work as a student assistant with fifth graders the prior year. He said he told his friend, "They bully you because they're jealous of you."
"I was trying to help him make him feel better about himself," Owen said. "He definitely liked it."
On Oct. 14, Tate DeJager received a shirt for helping a coach put away equipment and clean up the sideline benches after a 46-15 Trailways Small Conference victory over Fall River/Rio three days early.
Carlos Salgado also stayed and helped DeJager, but Bylsma said Salgado received a shirt because on his community service trip to a local senior living center in Randolph, he helped a little boy who was uncomfortable with the surroundings and crying by holding his hand to comfort him.
"I was a little cautious," said Salgado, who is naturally a shy person himself. "Then I walked up to him and asked him what's wrong. I could just see a tear coming down and I told him not to cry. I told him that it was going to be all right and I held his hand."
The next day Bylsma gave a shirt to Spencer Wiersma for going back to the bleachers while the lights were off after the Fall River/Rio game to clean up.
The last one to receive a shirt was Dakota Dates. He's at his best in science class and during the class' opening assignment, he's usually one of the first finished. But instead of sitting at his desk once he's done, he goes around the room to help his classmates.
"The shirt, I feel, is great because everybody was congratulating me," Dates said. "They said, 'Good job.' They were congratulating me before I even got that shirt."
Dates was congratulated by his teammates for what he did to receive the shirt, a reaction that Bylsma said was a common occurrence. For the players' part, they said what surprised them most was what was shared about them through email when someone nominate them for the shirt.
The Topper Pride was such a hit among the players that at mid-season Bylsma had to order 12 more shirts. There are only four left now. Not only that, coaches from other sports have taken a liking to what Bylsma is doing with the football team.
"Everything runs its course, but this was so well received that it's in our immediate plans to keep going with it," Bylsma said. "You will probably see it next season.
"It would be nice to see if every kid in school has one."
It's not like any other shirt. Kids can't buy one — they have to earn it.
So in that sense it's like a trophy, and gives the kids who receive one a sense of accomplishment.
"Oh yeah, definitely, because first of all, it gives me a reason to show off this is my school," Lehman said, "and people will say, 'Hey, that's a pretty cool shirt. How did you get it? Or where did you buy it?' I'm like, 'Actually, I did something nice and that's how I got it.'"
Murphy Newbrough-Garde.jpg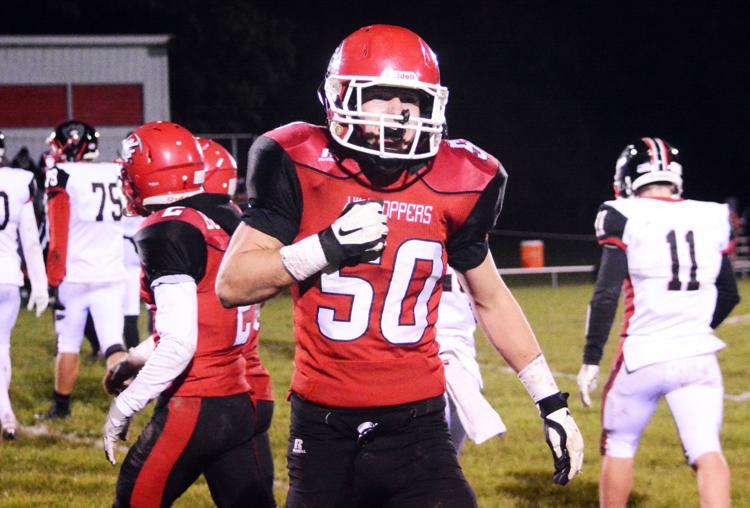 Griffin Hart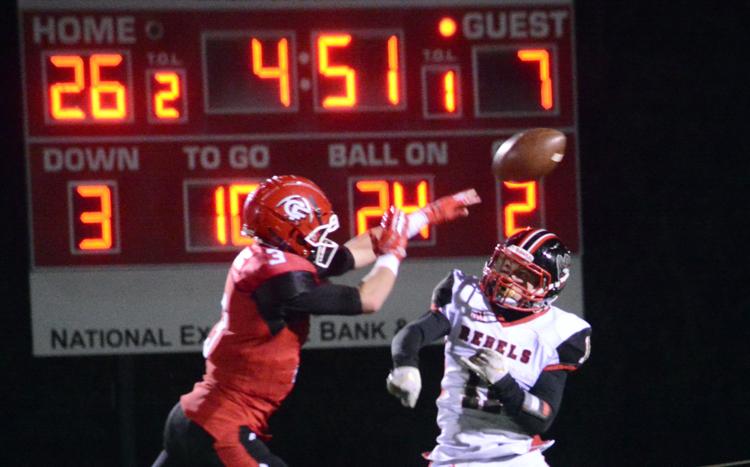 Nick Larson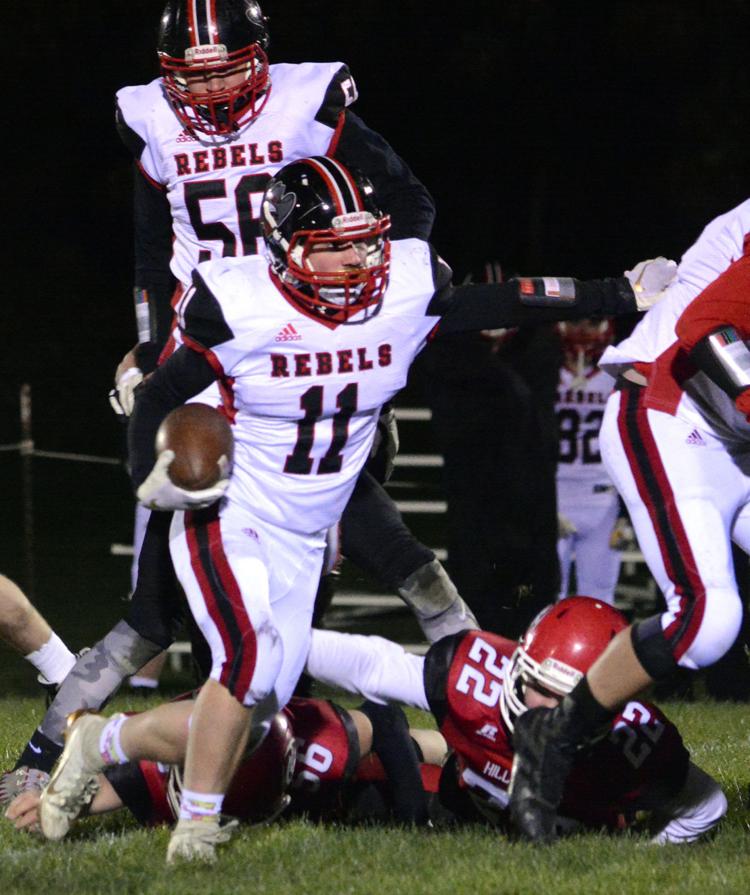 Josef Szytz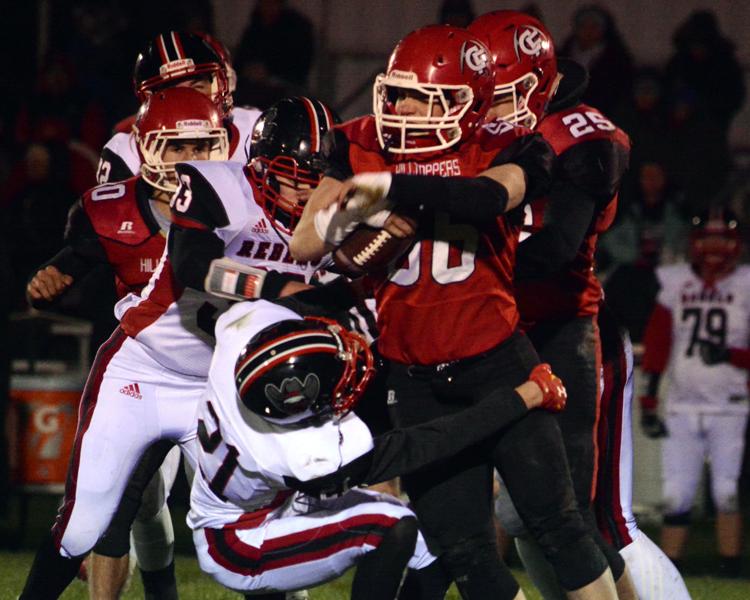 Carter Smits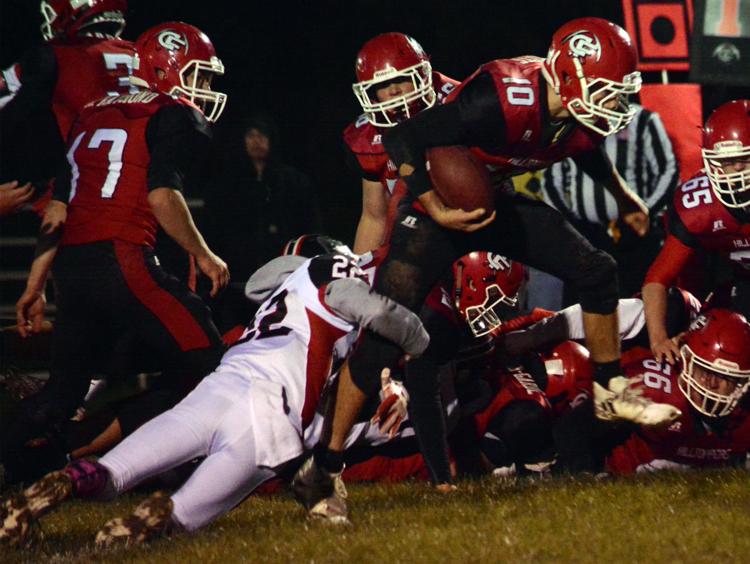 Mason Owen.jpg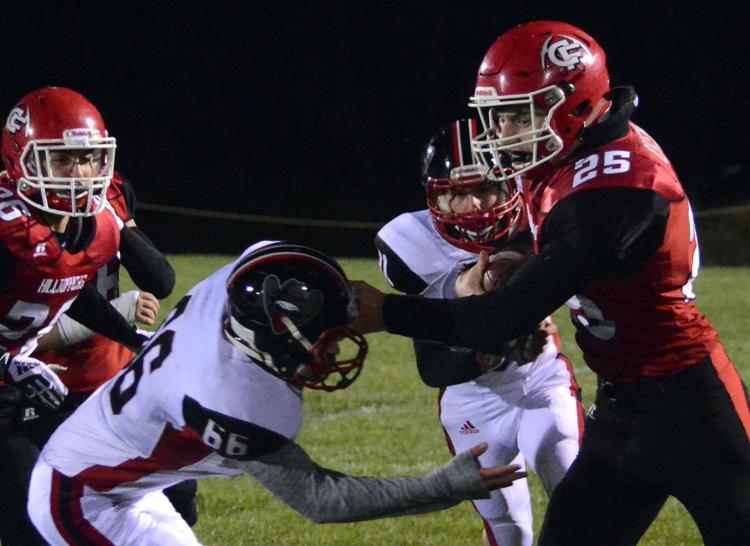 Mason Owen 2.jpg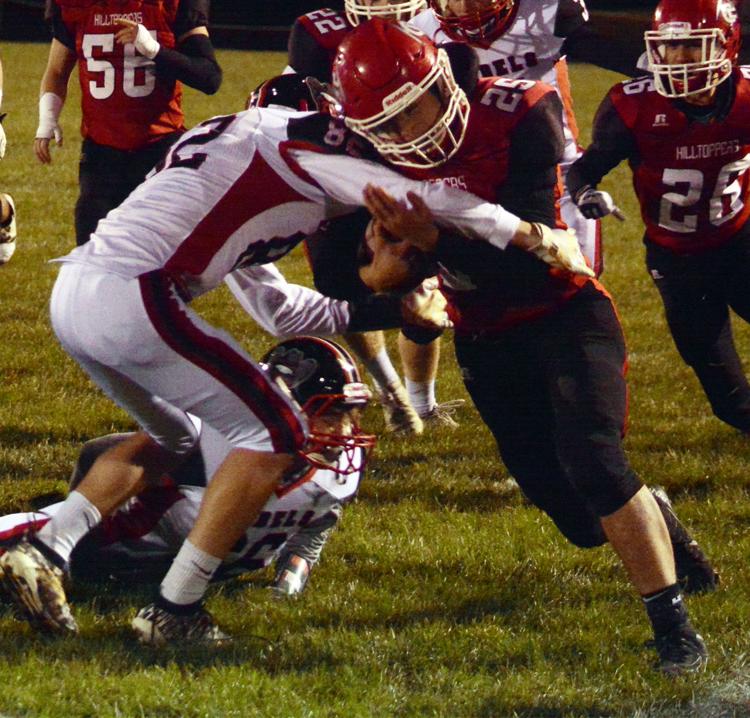 Carter Smits 2.jpg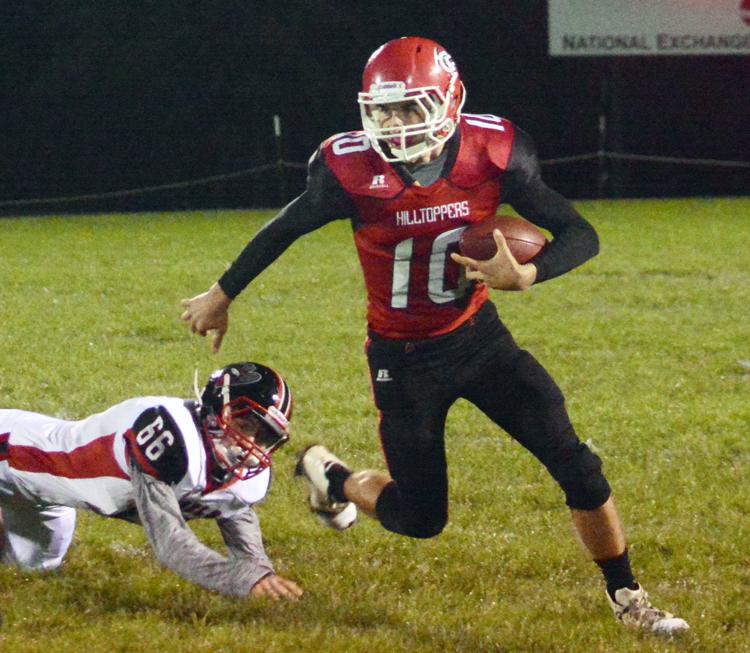 Nick Larson 2.jpg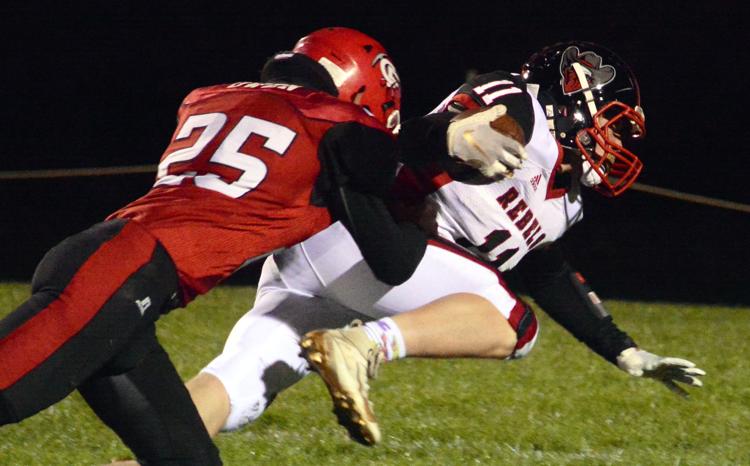 Josef Szytz 2.jpg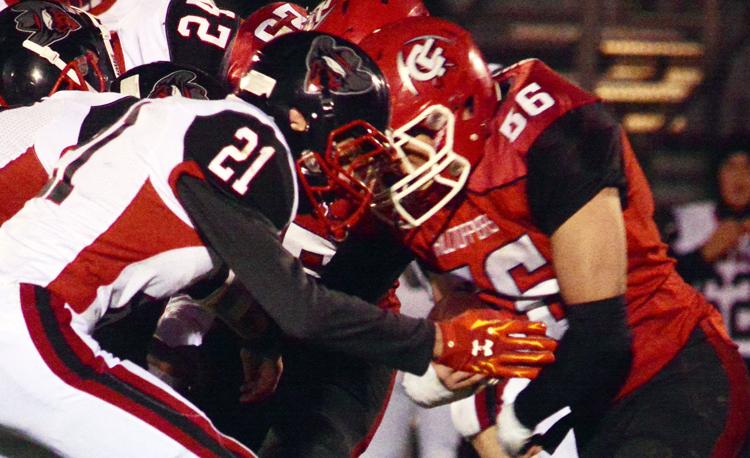 Nick Larson and linemen.jpg
Josef Szytz 3.jpg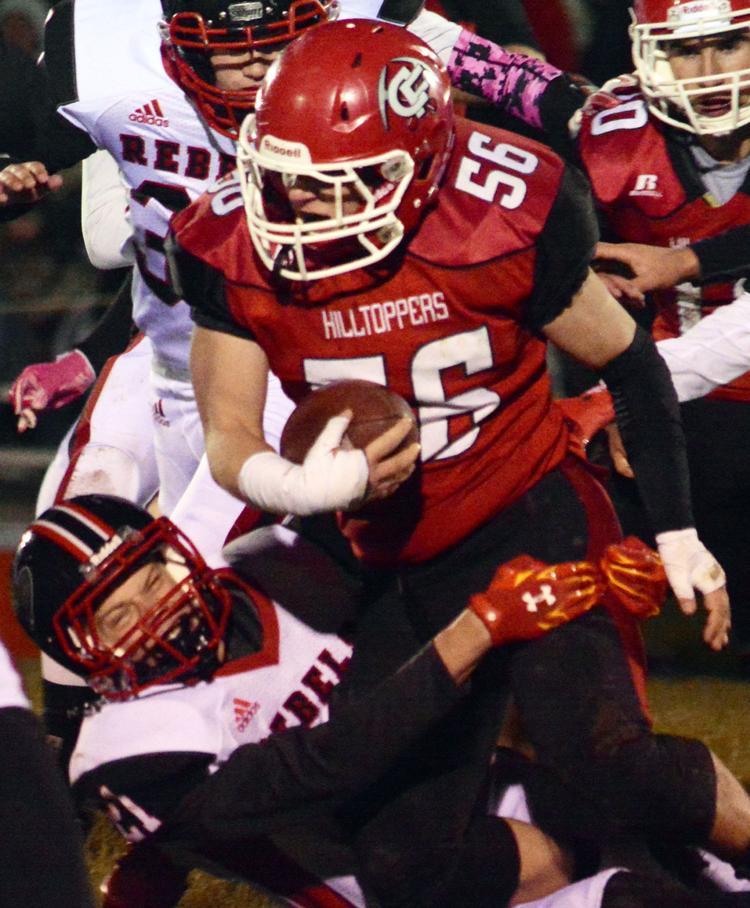 Cade Burmania 3.jpg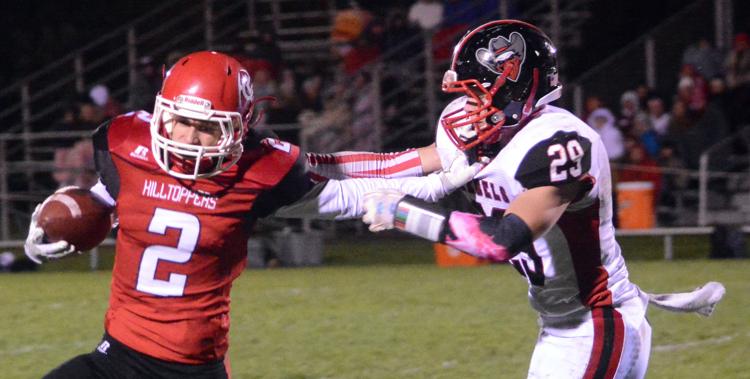 Cade Burmania 2.jpg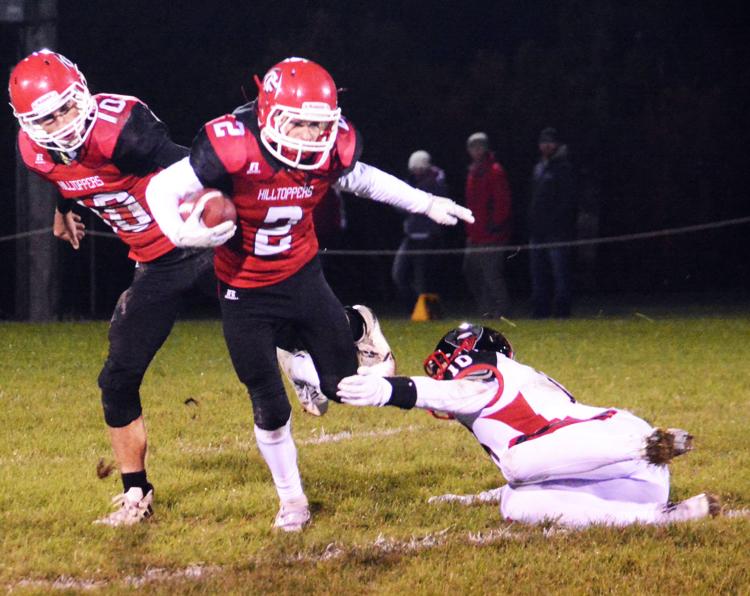 Cade Burmania.jpg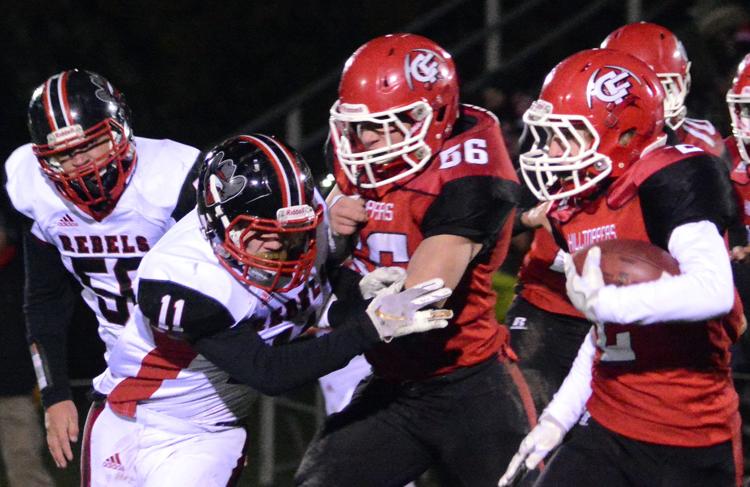 Christian Perez.jpg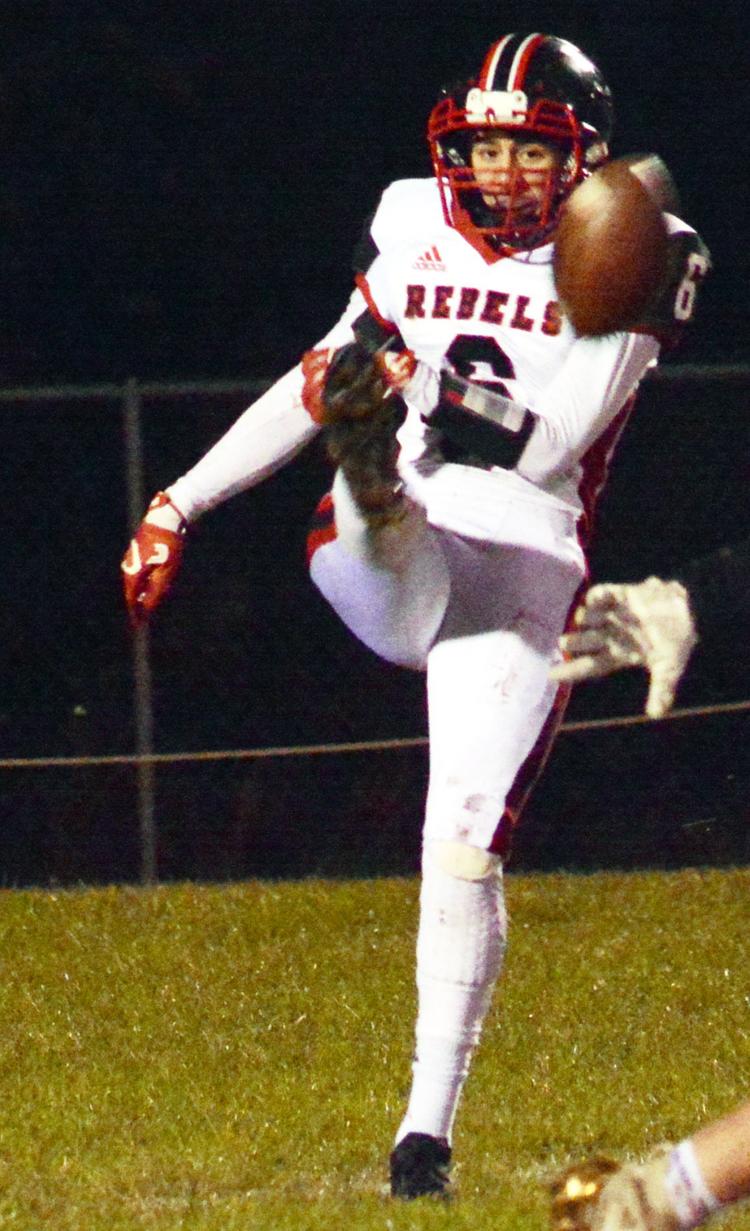 Max Raymond.jpg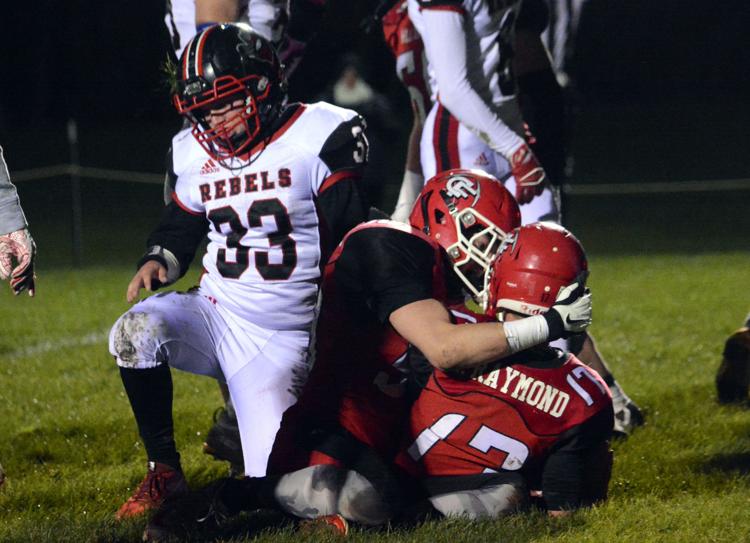 Maxwell Papp.jpg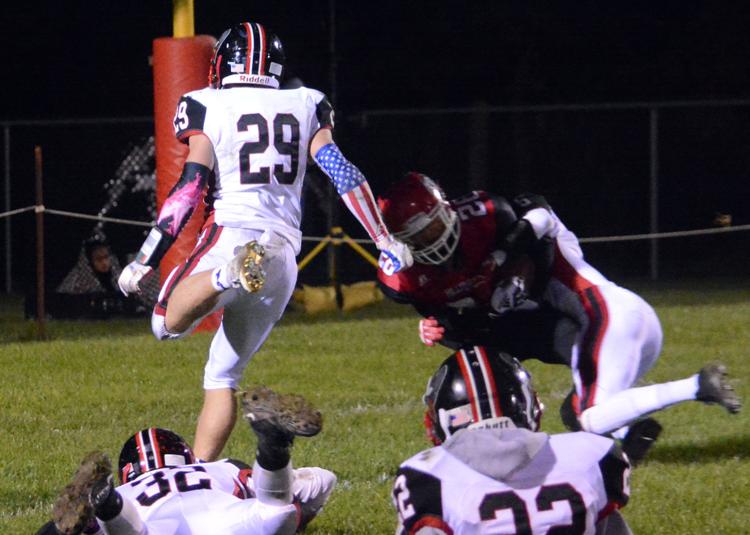 Kobe Smit 2.jpg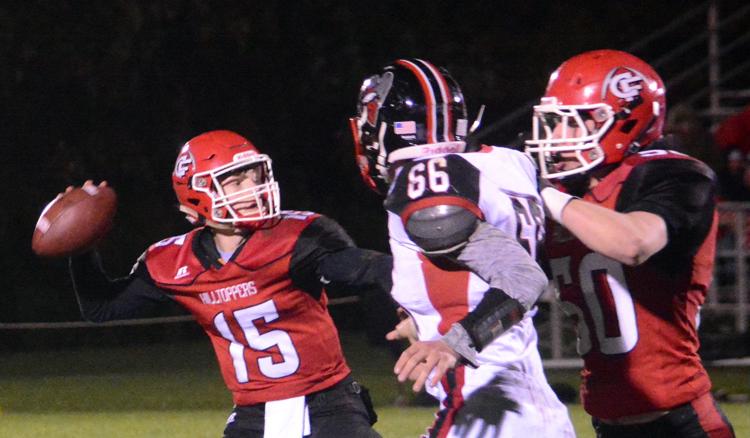 Teagan Prochnow.jpg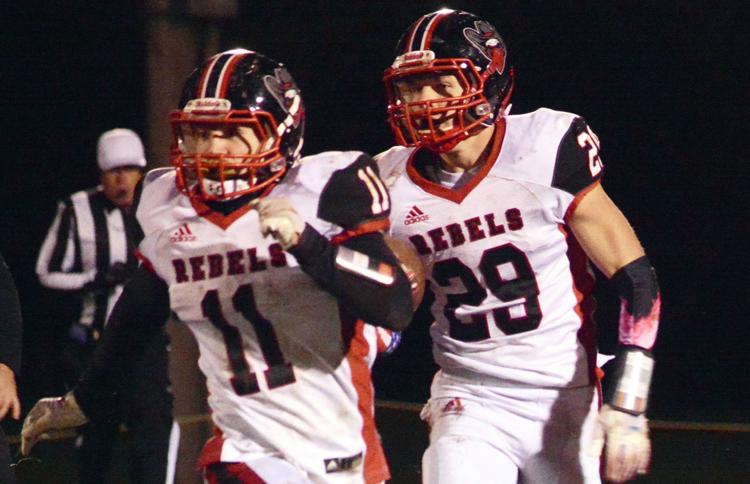 Teagan Prochnow 2.jpg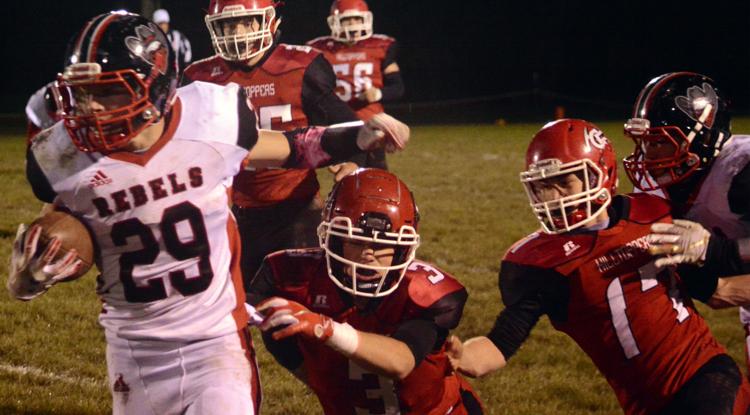 Carson Richardson.jpg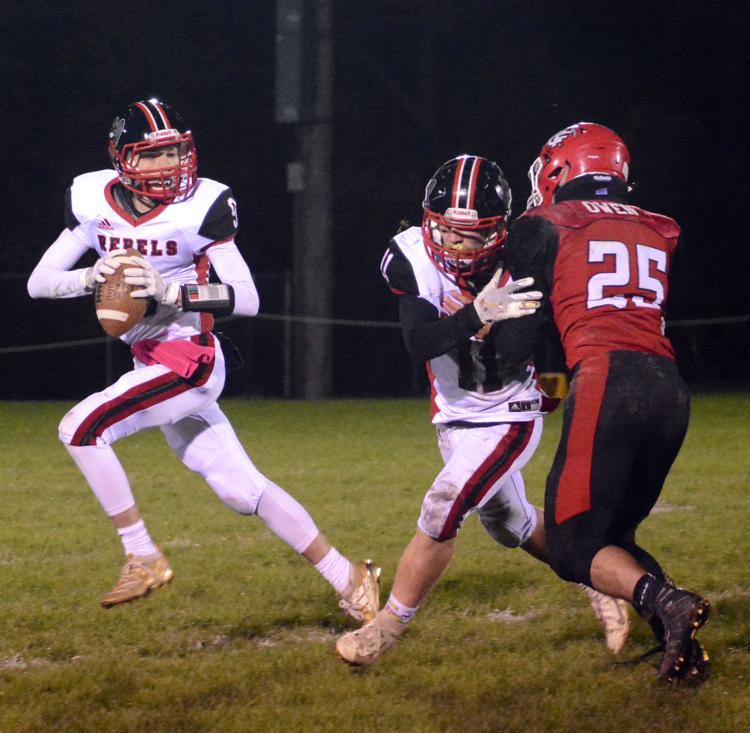 Maximus Raymond.jpg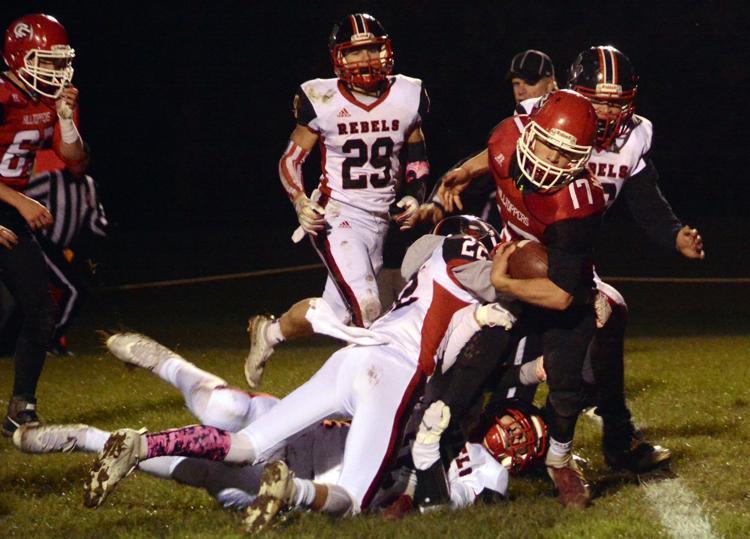 Kobe Smit.jpg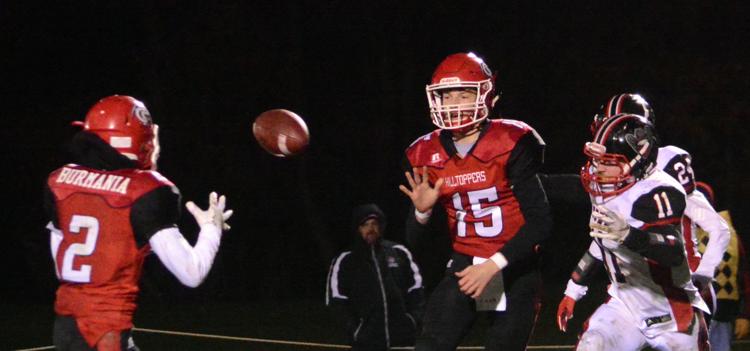 Pardeeville at CF 1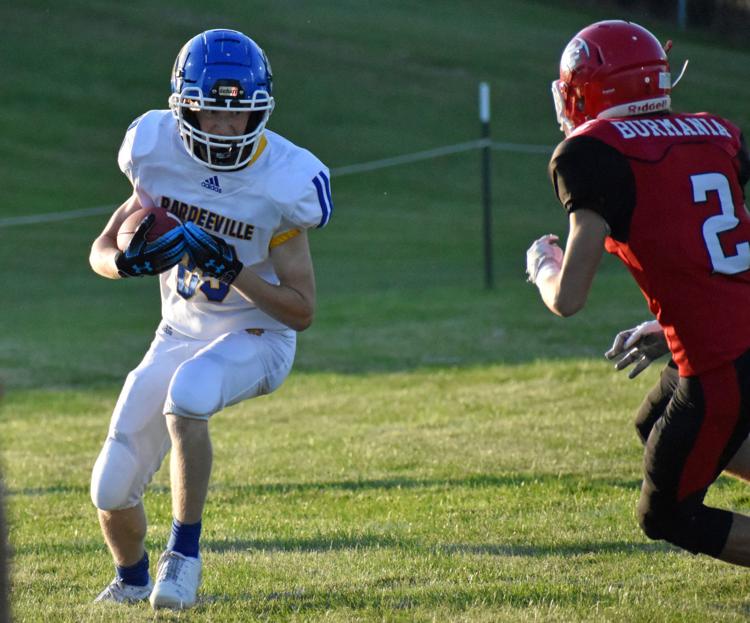 Pardeeville at CF 2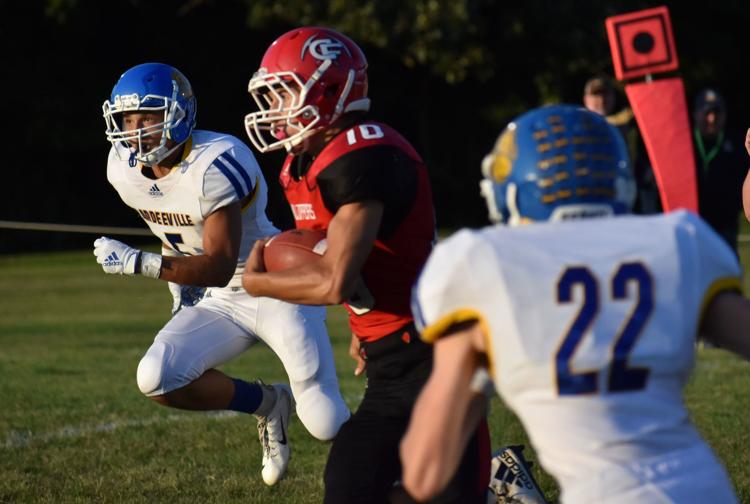 Pardeeville at CF 3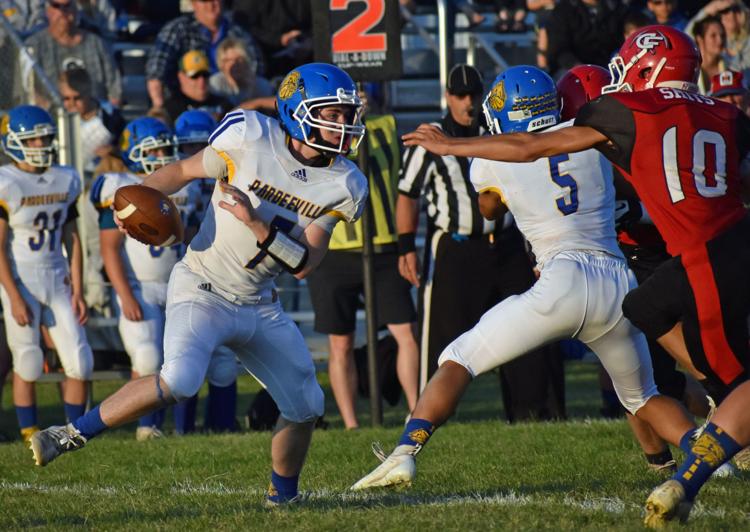 Pardeeville at CF 4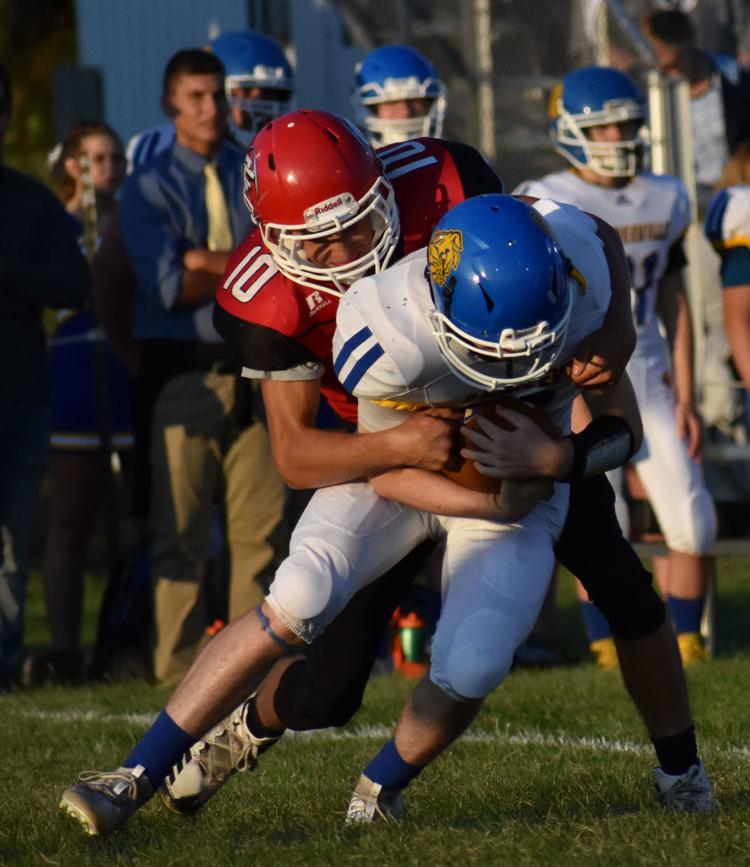 Pardeeville at CF 5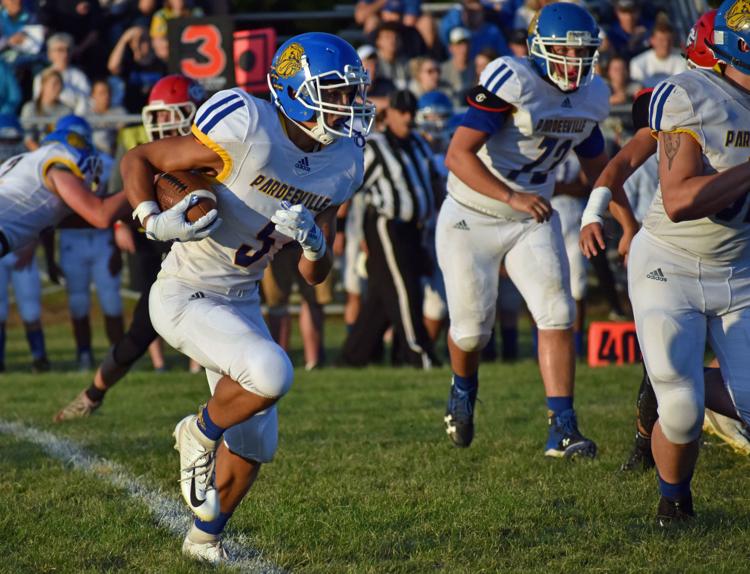 Pardeeville at CF 6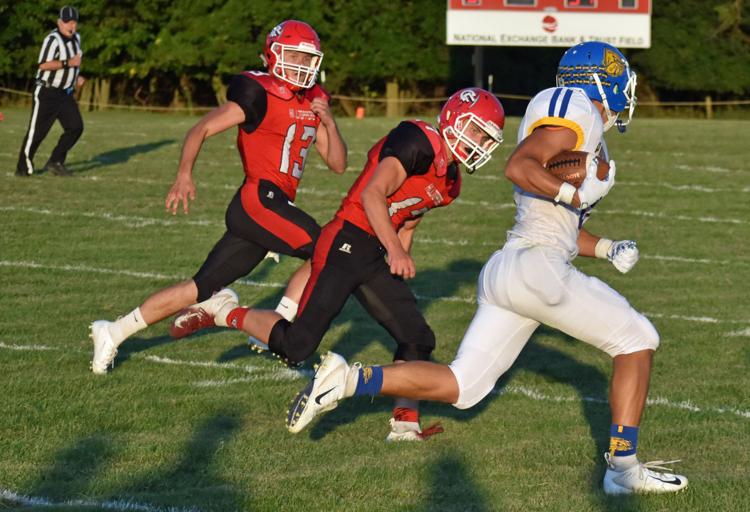 Pardeeville at CF 7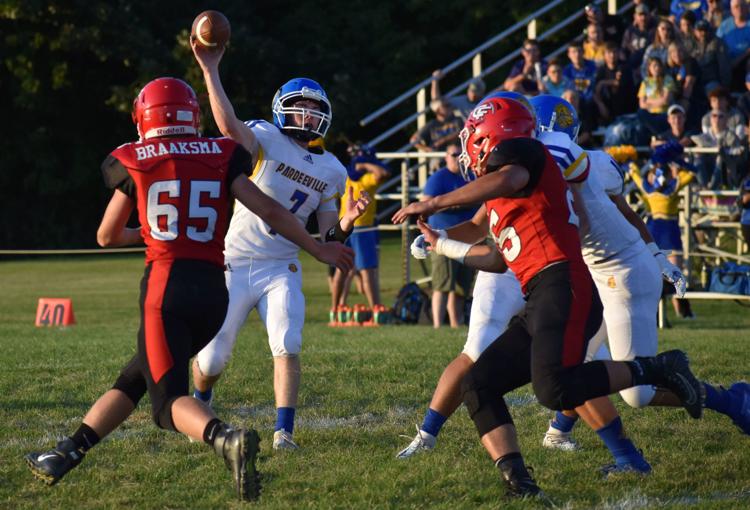 Pardeeville at CF 8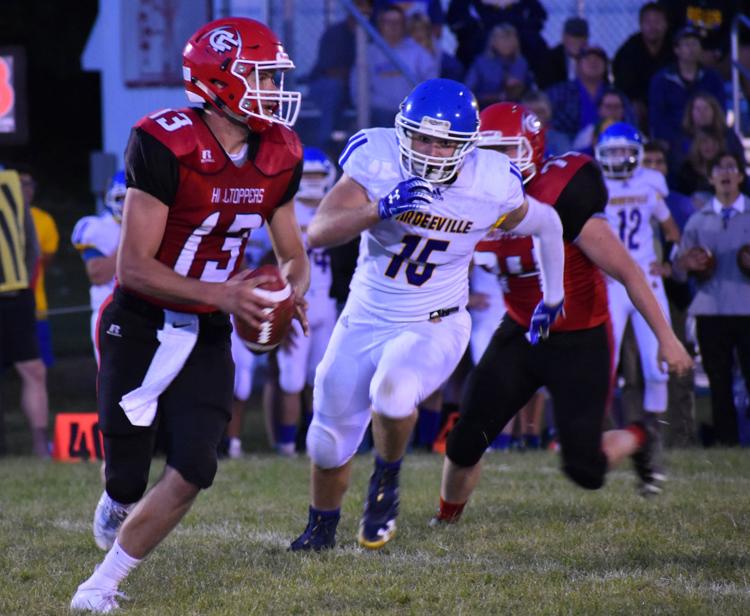 Pardeeville at CF 9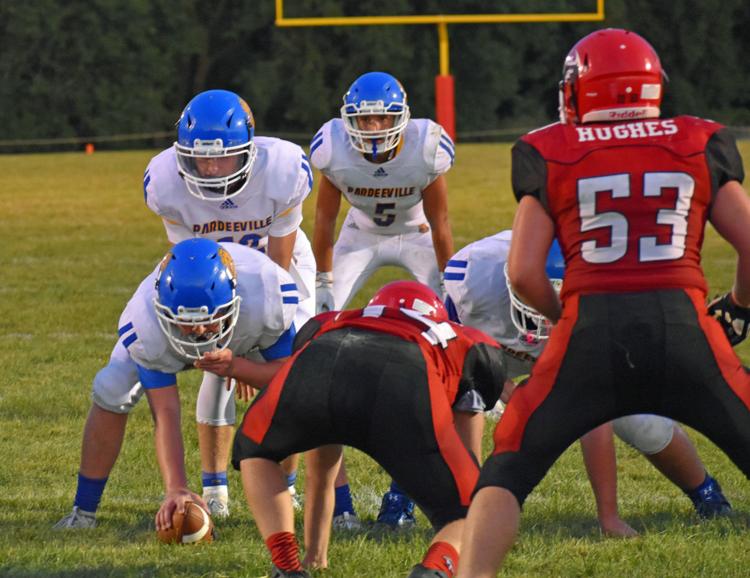 Pardeeville at CF 10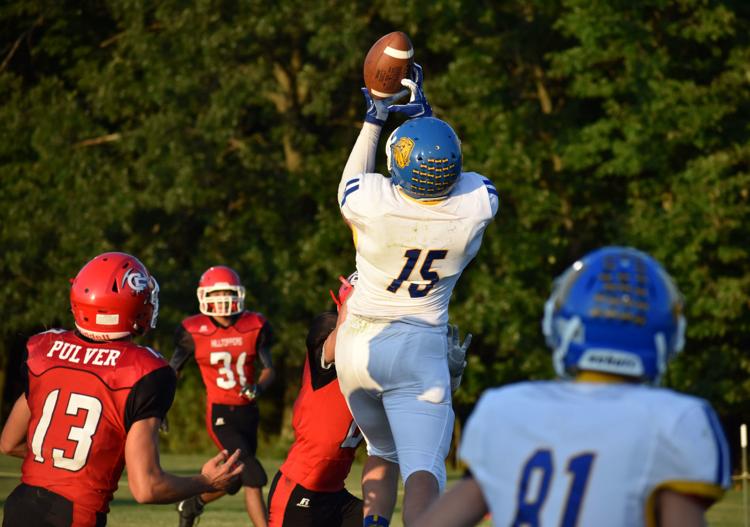 Pardeeville at CF 11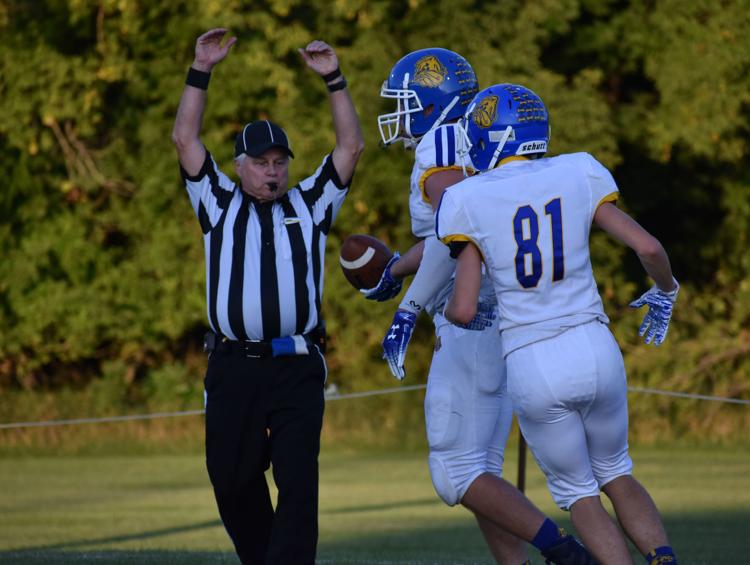 Pardeeville at CF 12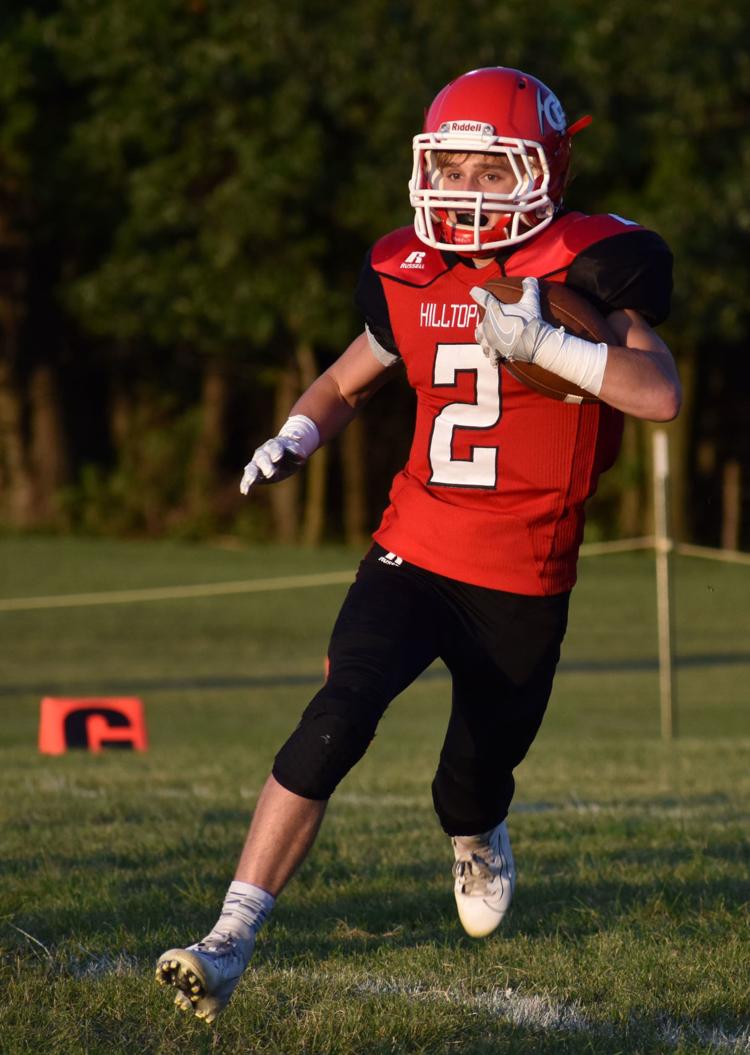 Pardeeville at CF 13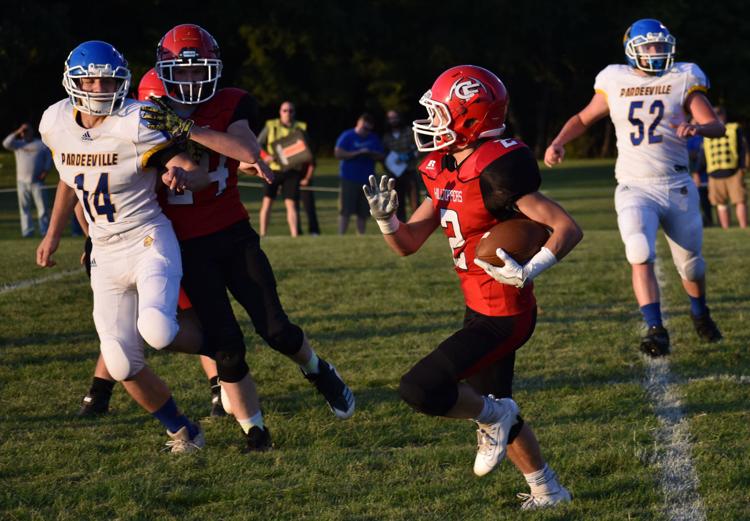 Pardeeville at CF 14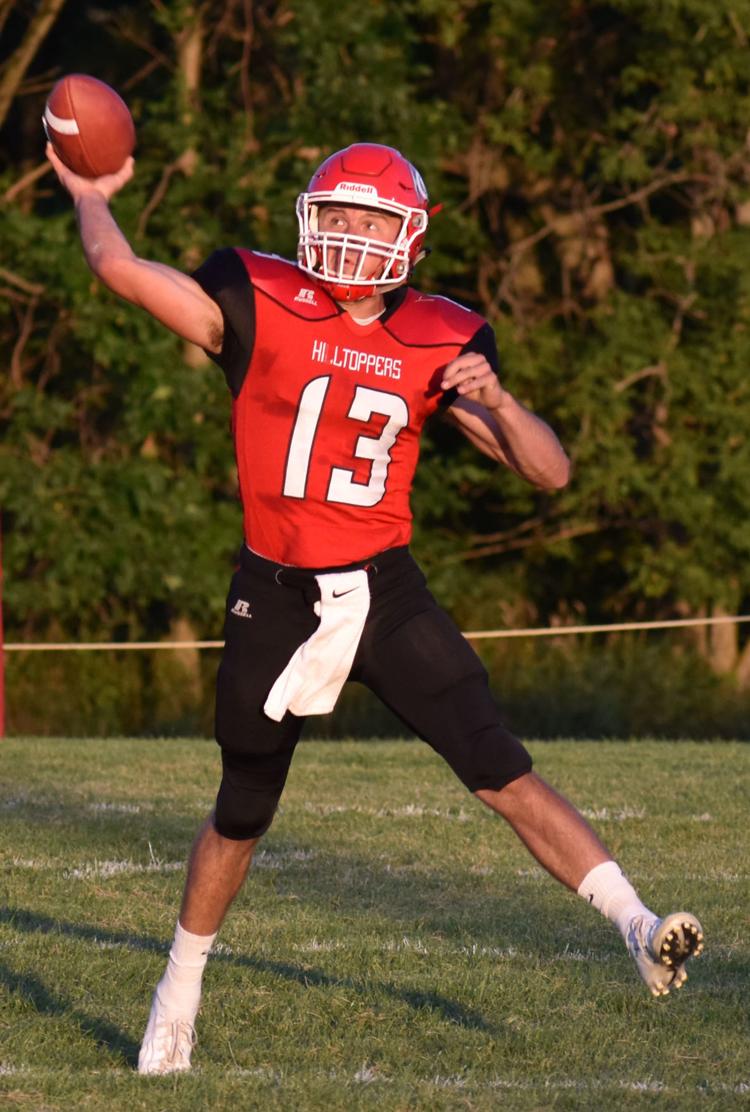 Pardeeville at CF 15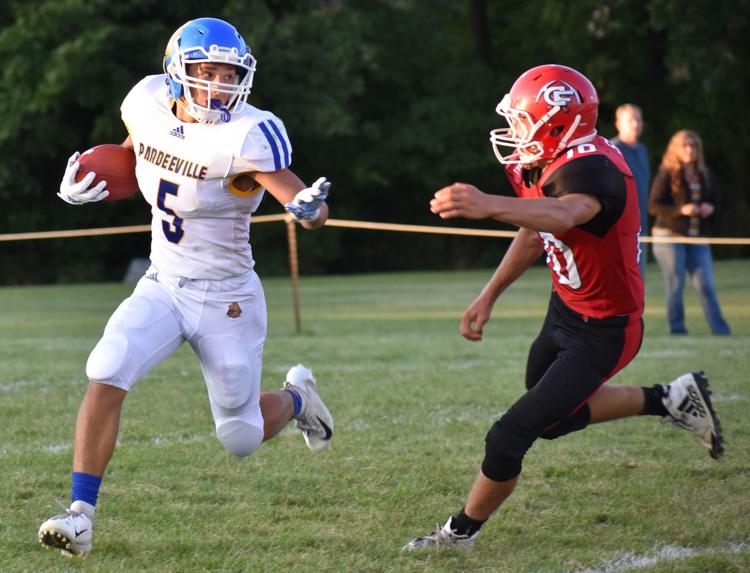 Pardeeville at CF 16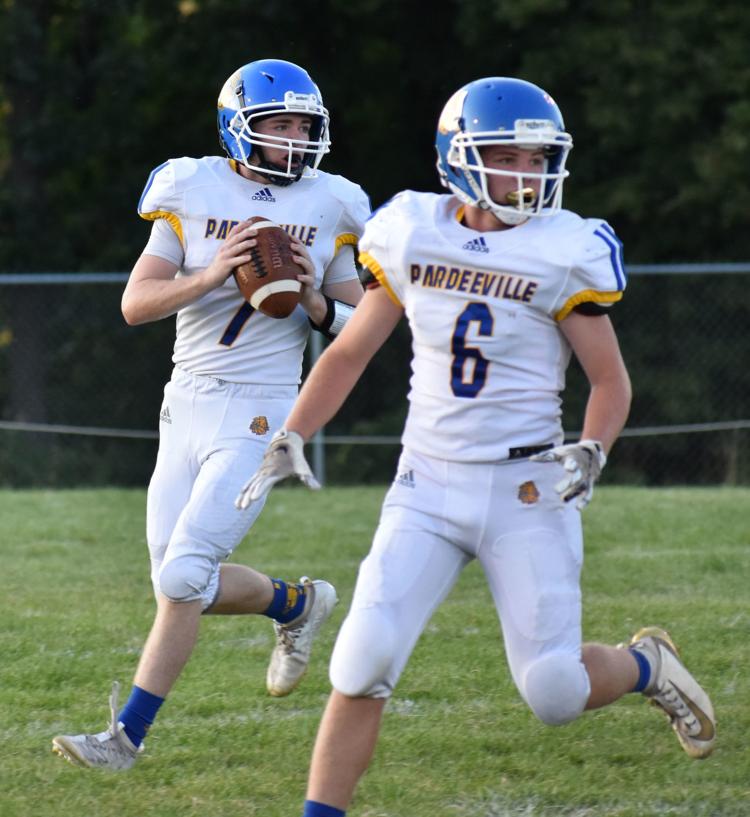 Pardeeville at CF 17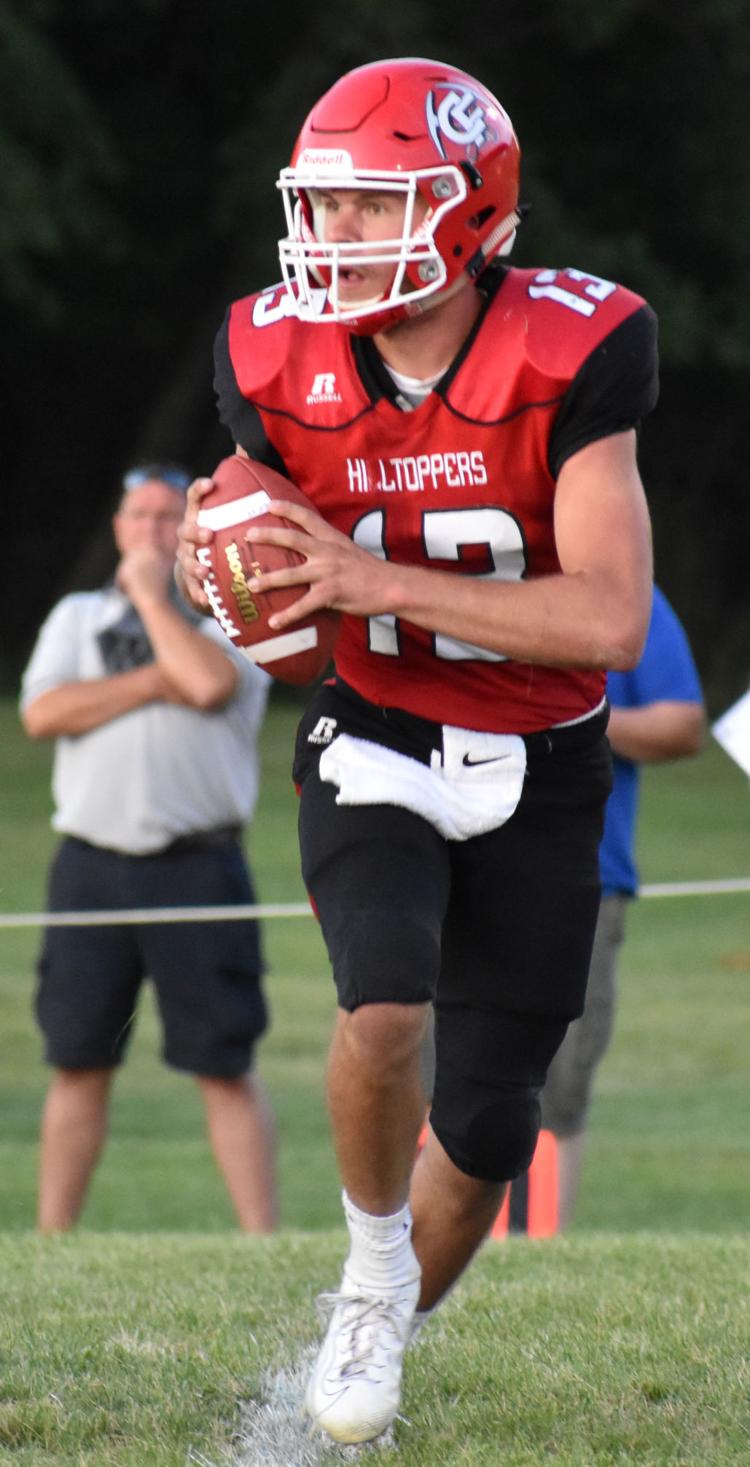 Pardeeville at CF 18
Pardeeville at CF 19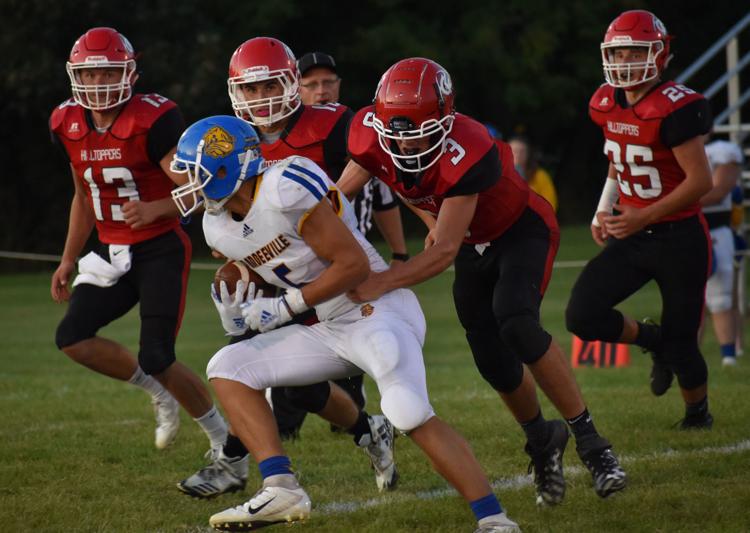 Pardeeville at CF 20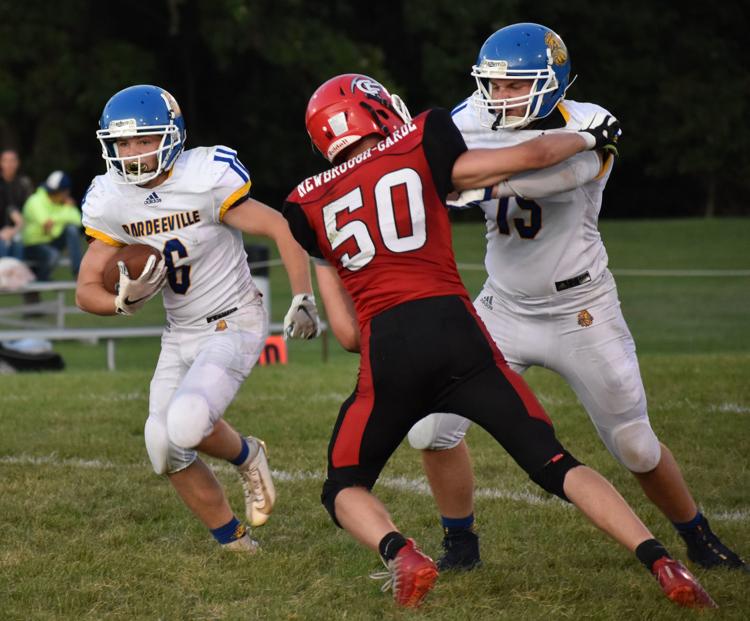 Pardeeville at CF 21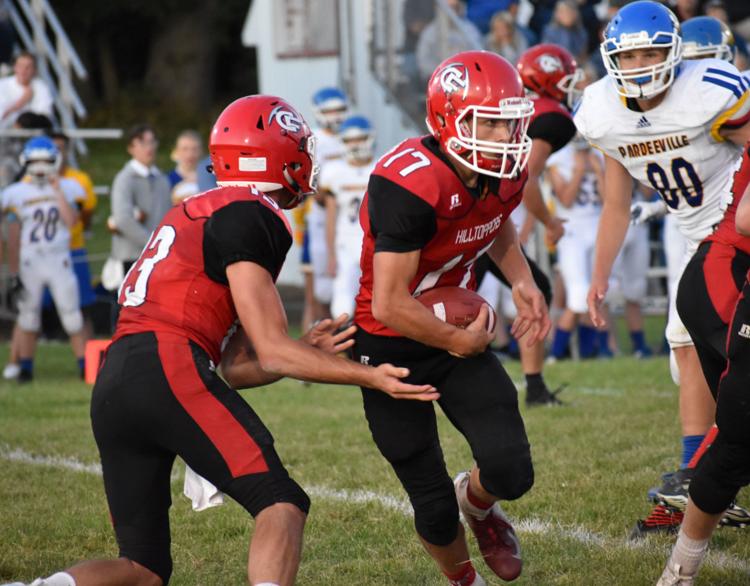 Pardeeville at CF 22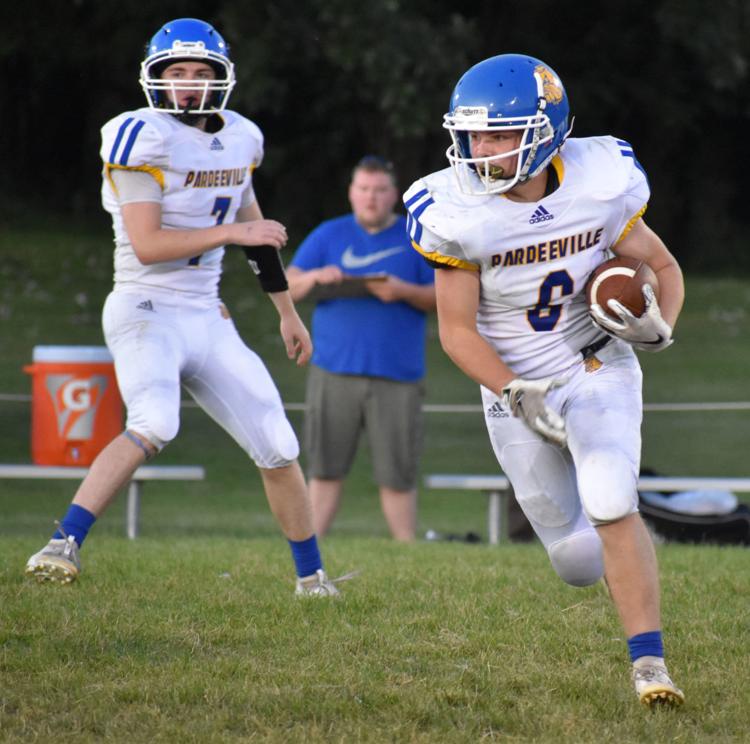 Pardeeville at CF 23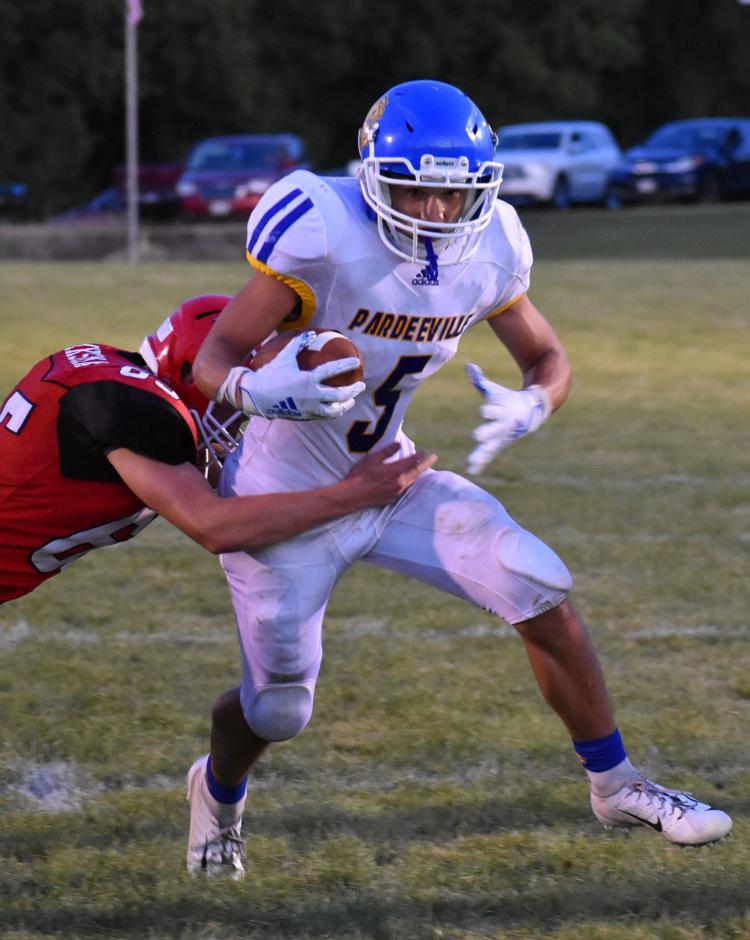 Follow Mark McMullen on Twitter @mmcmull2 or contact him at 920-356-6754.