The Beaver Dam and Madison Edgewood prep boys hockey teams were hot entering Tuesday's non-conference game at Beaver Dam Family Center Ice Arena. The Golden Beavers had won four out of their last five games while the Crusaders were riding a three-game winning streak.
It was Edgewood that continued their hot streak, shutting out Beaver Dam 5-0 using crisp passing and tough defense.
"When you skate fast and you pass fast and accurately, you're a quick team overall," Beaver Dam coach Doug Kraft said. "Edgewood's always very dialed in to what they do. They've been a crisp team for a long time. They're well coached. They've always got good players.
"From that perspective, we kind of knew what to expect. If we could've played positionally a little bit better to slow down some of their movement, it might've helped us. In general, that's a very good hockey team with a number of very good hockey players."
The Crusaders' offense found lanes to pass through the Golden Beavers much of the night. They used that to their advantage, outshooting Beaver Dam 41-19.
"When you play a good team, that could happen," Kraft said. "They tend to spend more time in your zone and you spend a little bit less time in their zone. We scored eight goals just last night (in an 8-4 victory over Fox Cities). You're not able to spread them out across games. You get them when you get them."
The Crusaders scored just 3 minutes, 20 seconds into the game, when Nash Darragh put in a ricocheted shot by teammate Paul Sergenian.
The Crusaders went up 2-0 with 2:16 remaining, as Parker Murn's shot, which didn't leave the ice, from the blueline went between Beaver Dam goalie Kirk Davis' legs for a power-play goal.
Beaver Dam's offense couldn't keep up in the second period, being outshot 15-4. One of them found the back of the net when Murn found Darragh for his second goal of the game to give the Crusaders a 3-0 lead with 2:31 remaining.
Beaver Dam picked up the intensity in the third period, outshooting Edgewood 7-5 in the first few minutes, but couldn't get anything to go in.
Early on in the third, Beaver Dam's Gavin Hearley had a shot that looked like it crossed the line, but the refs waved it off, as the net was knocked loose, keeping the Golden Beavers scoreless.
"It's always disappointing when you get shut out," Kraft said. "It happens to most teams throughout the course of a season. What really disappointed me was I really was hoping that each successive period was going to be our best. I really though we followed up our first period with a better second period, and we were hoping that our third period would be our best period. Then let the chips fall where they may.
"It got away from us a little bit there at the end. Because of that, we were limited to what we could do to get back into it."
Special teams also didn't do any favors for Beaver Dam, which had two power plays and couldn't get a shot on goal.
Meantime, Edgewood scored it's second power-play goal with 6:01 remaining in the game. This time, JJ Wiebusch found Cody Menzel to make it 4-0.
About 3 minutes later, Wiebusch fired a shot over Davis' helmet and in the back of the net to make it 5-0.
Beaver Dam will try to get back on the winning side of things Thursday when it hosts Reedsburg/Wisconsin Dells/Mauston. The Golden Beavers will host West Bend on Saturday.
"I feel like the team really puts in their best effort," Kraft said. "We've got some things we'd like to improve on, but in general, we want to play good teams, teams that are similar to teams we know we're going to see in the playoffs. When you play good teams, you're weaknesses are exposed more clearly, giving you a clear direction of things you need to work on."
First period: E – Nash Darragh (Paul Sergenian), 3:20. E – Parker Murn (Aidan Lenz, Cody Menzel), 14:44, pp.
Second period: E – Nash Darragh (Parker Murn), 14:29.
Third period: E – Cody Menzel (JJ Wiebusch), 9:59, pp. E – JJ Wiebusch (Will Hartman), 13:32.
Penalties: E 2-4, BD 4-8. Shots on goal: E 41, BD 19. Saves: E (Zach Walker) 19, BD (Kirk Davis) 36.
GALLERY: Action from Tuesday's boys hockey game between Edgewood and Beaver Dam
Edgewood vs BD hockey 2.jpg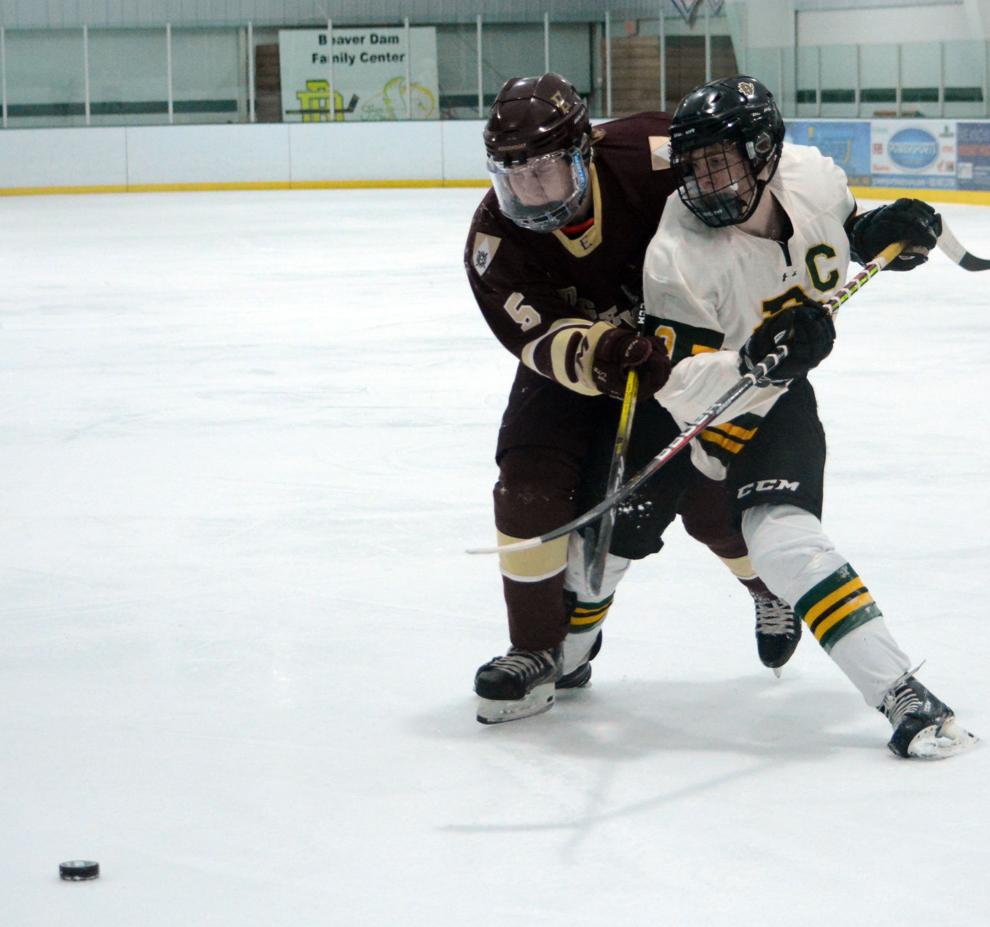 Edgewood vs BD hockey 3.jpg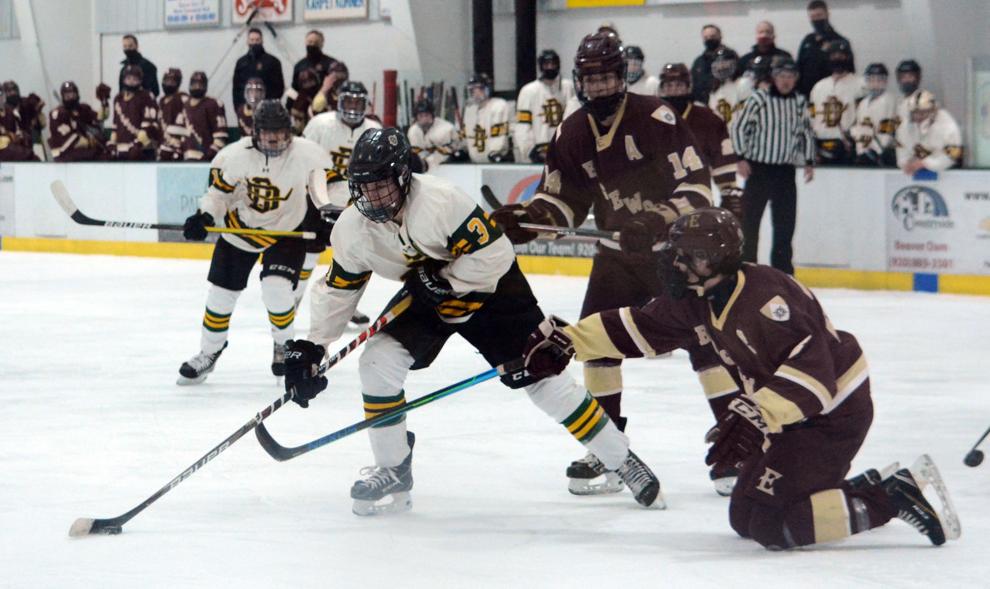 Edgewood vs BD hockey 4.jpg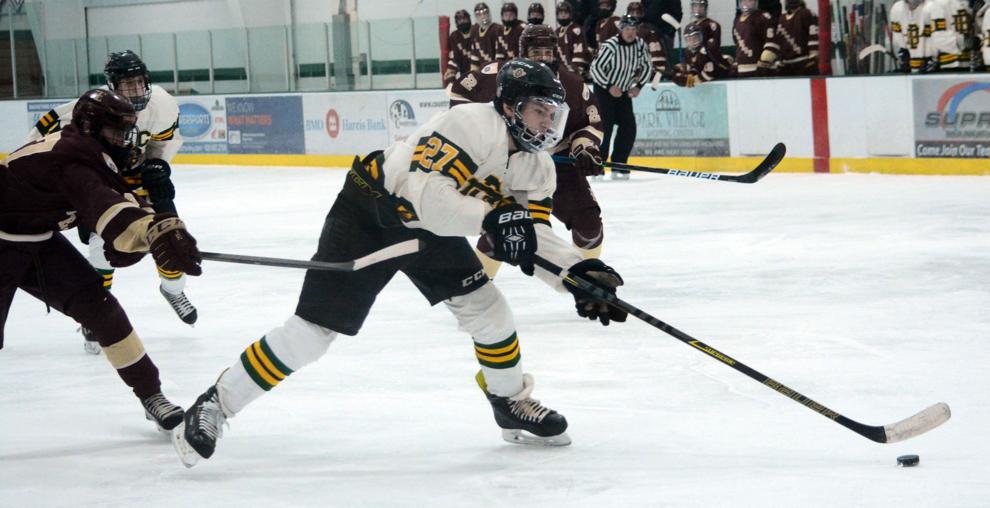 Edgewood vs BD hockey 5.jpg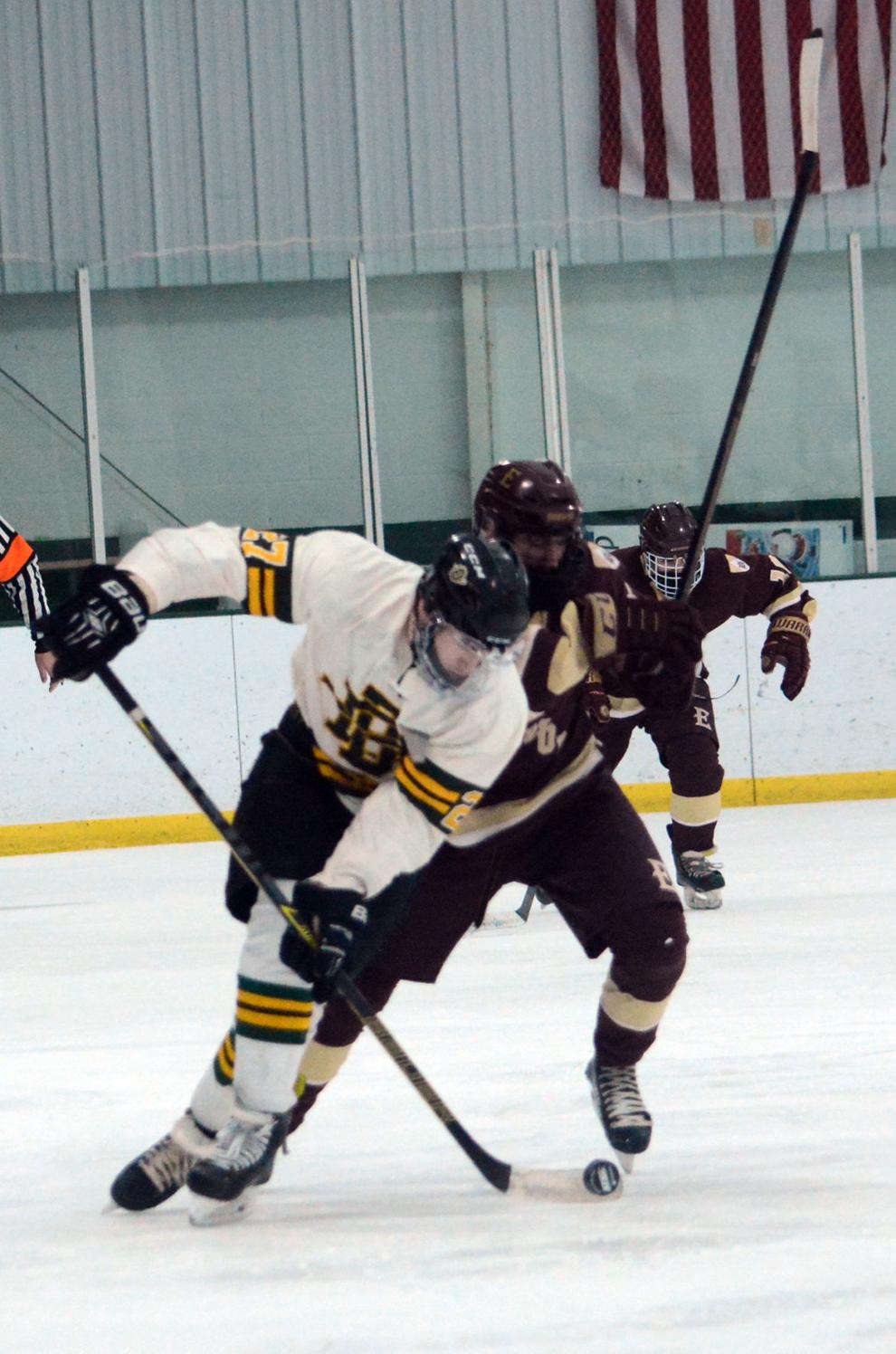 Edgewood vs BD hockey 6.jpg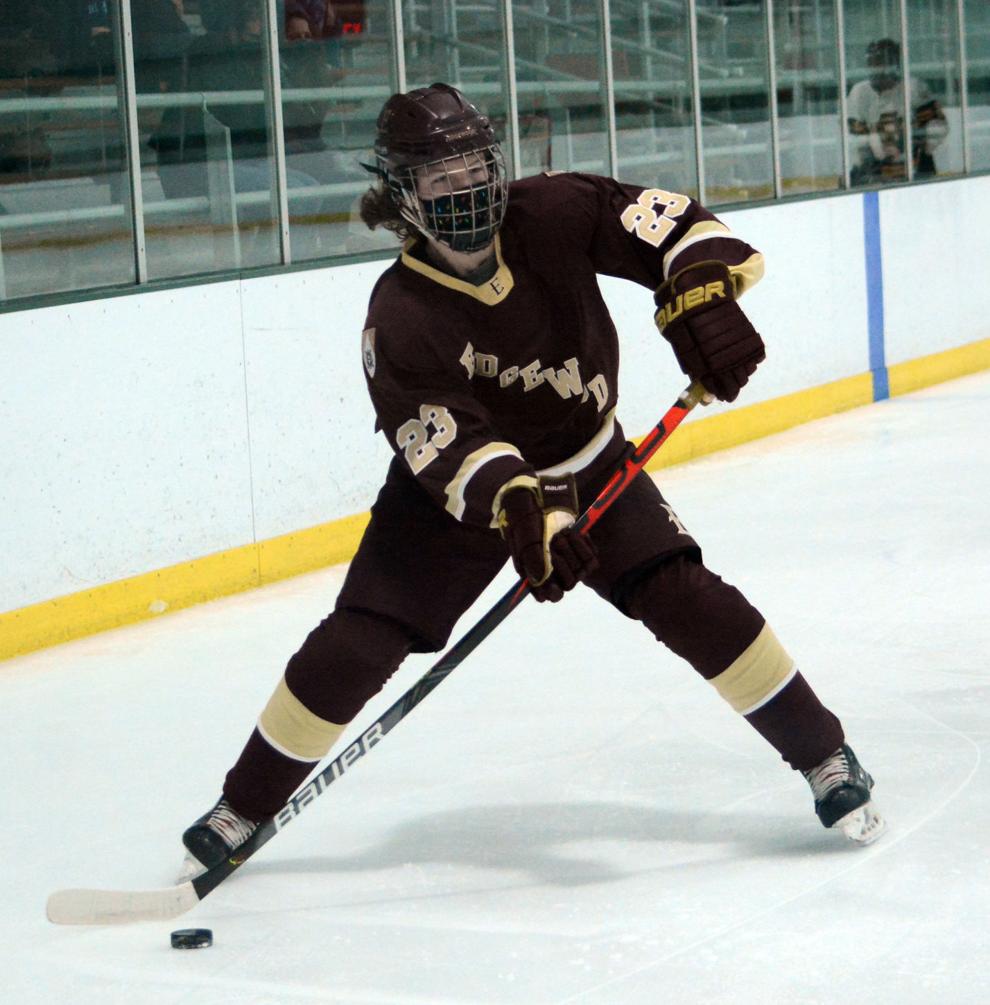 Edgewood vs BD hockey 7.jpg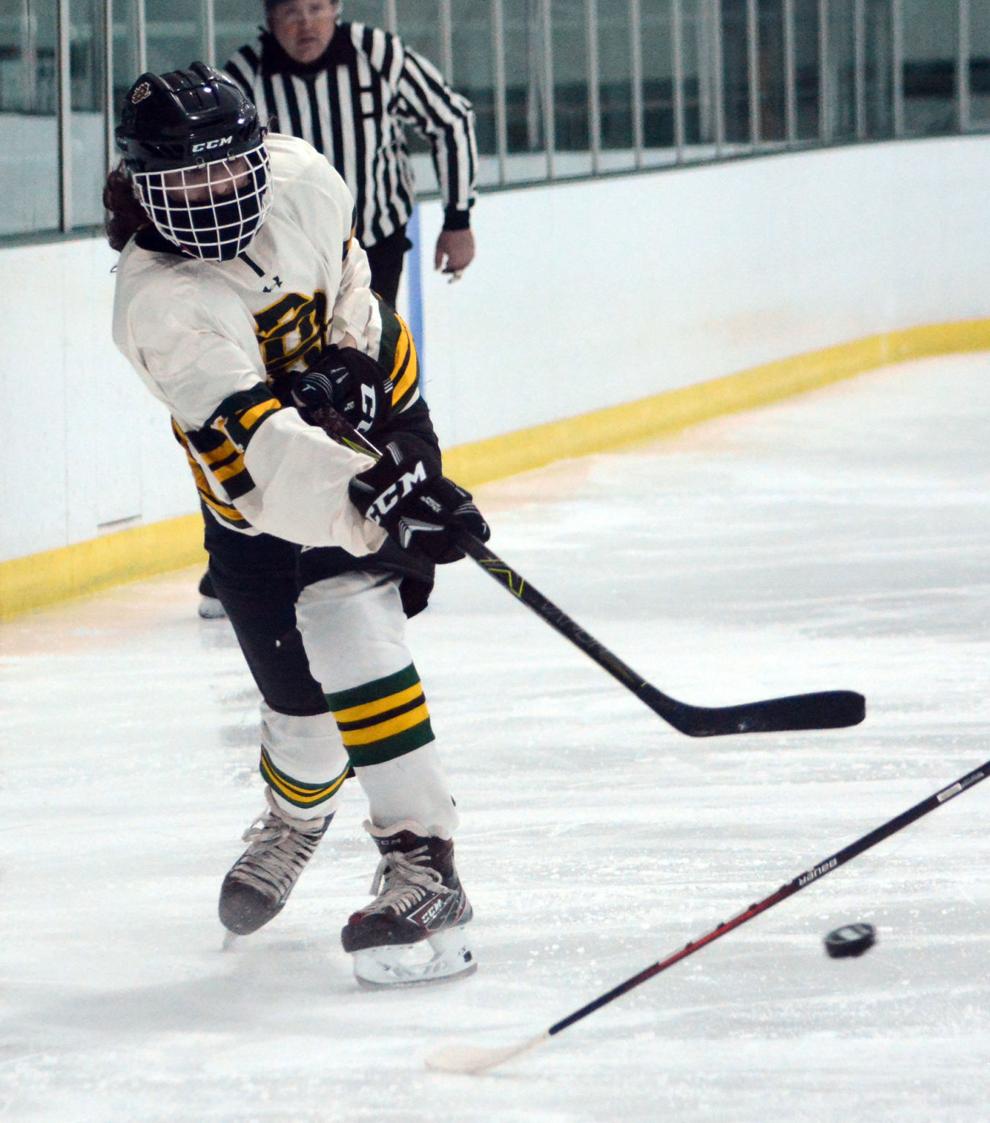 Edgewood vs BD hockey 8.jpg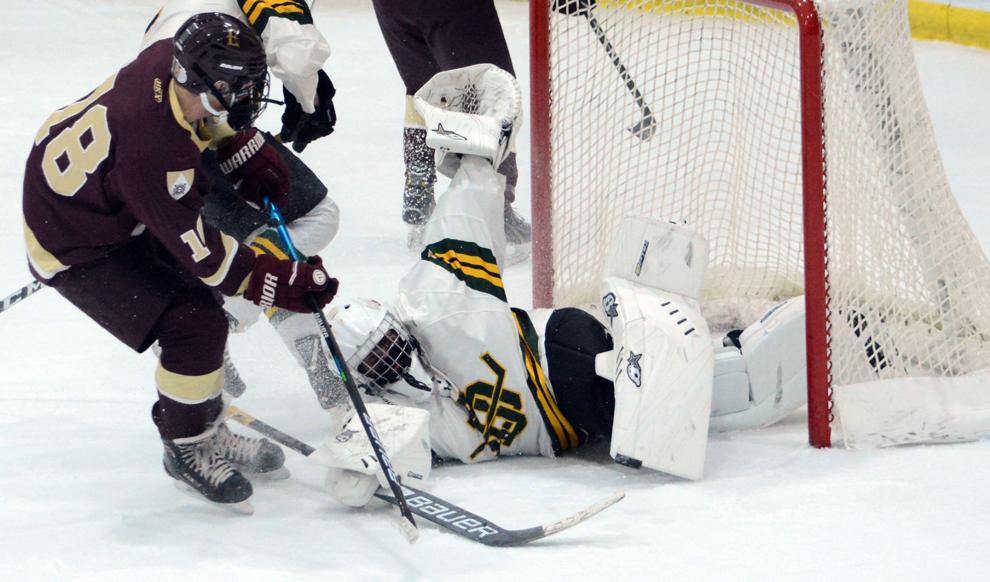 Edgewood vs BD hockey 9.jpg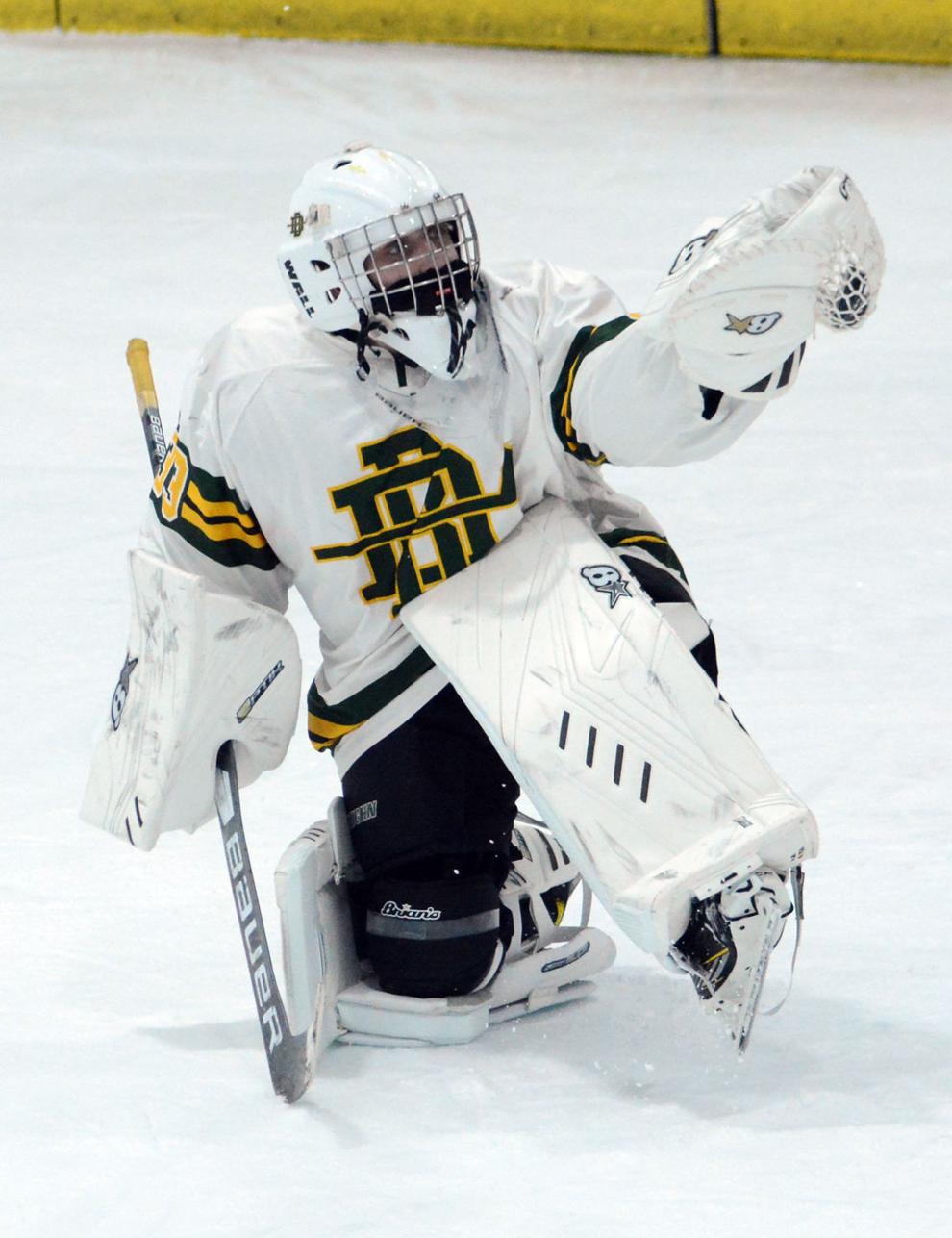 Edgewood vs BD hockey 10.jpg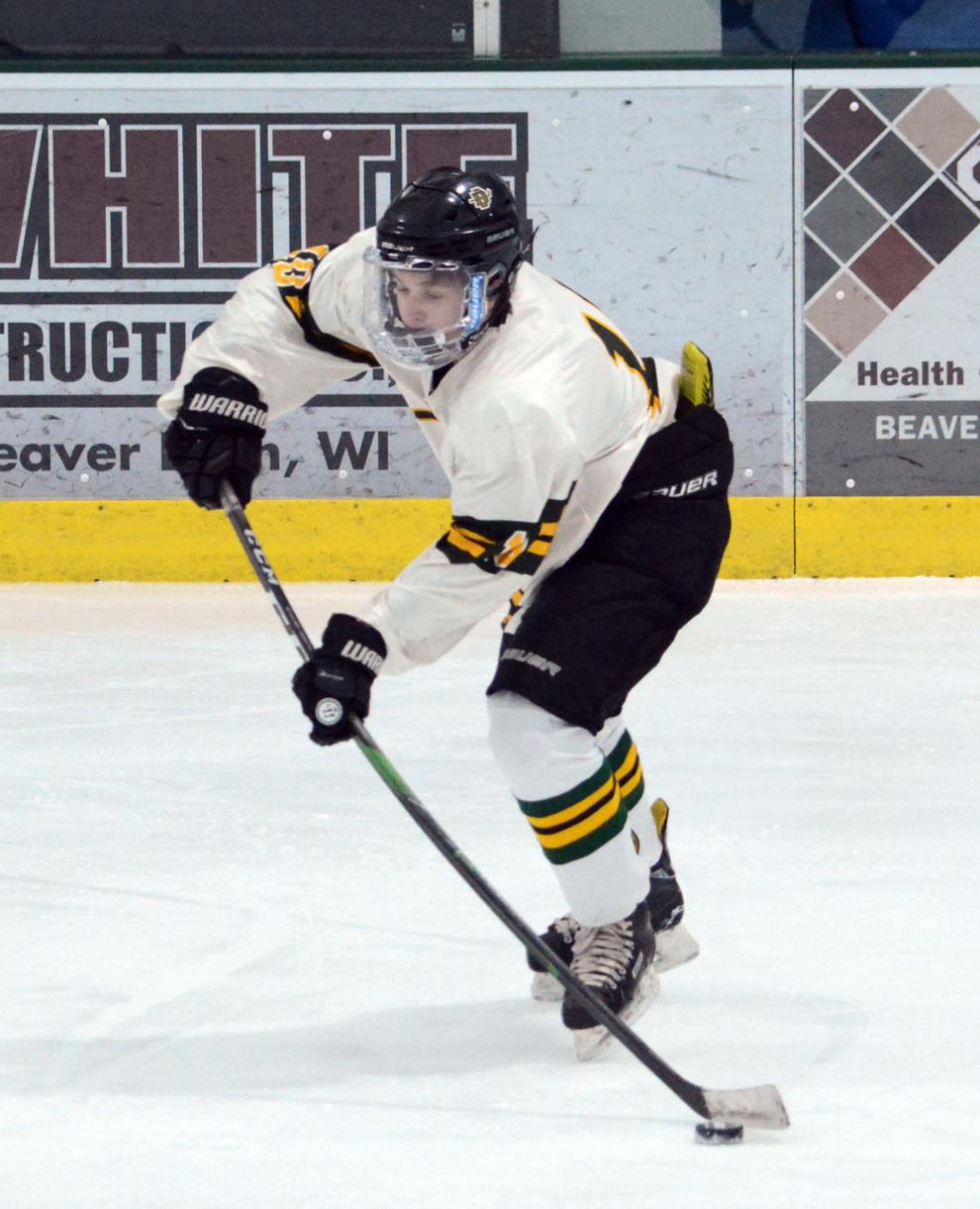 Edgewood vs BD hockey 11.jpg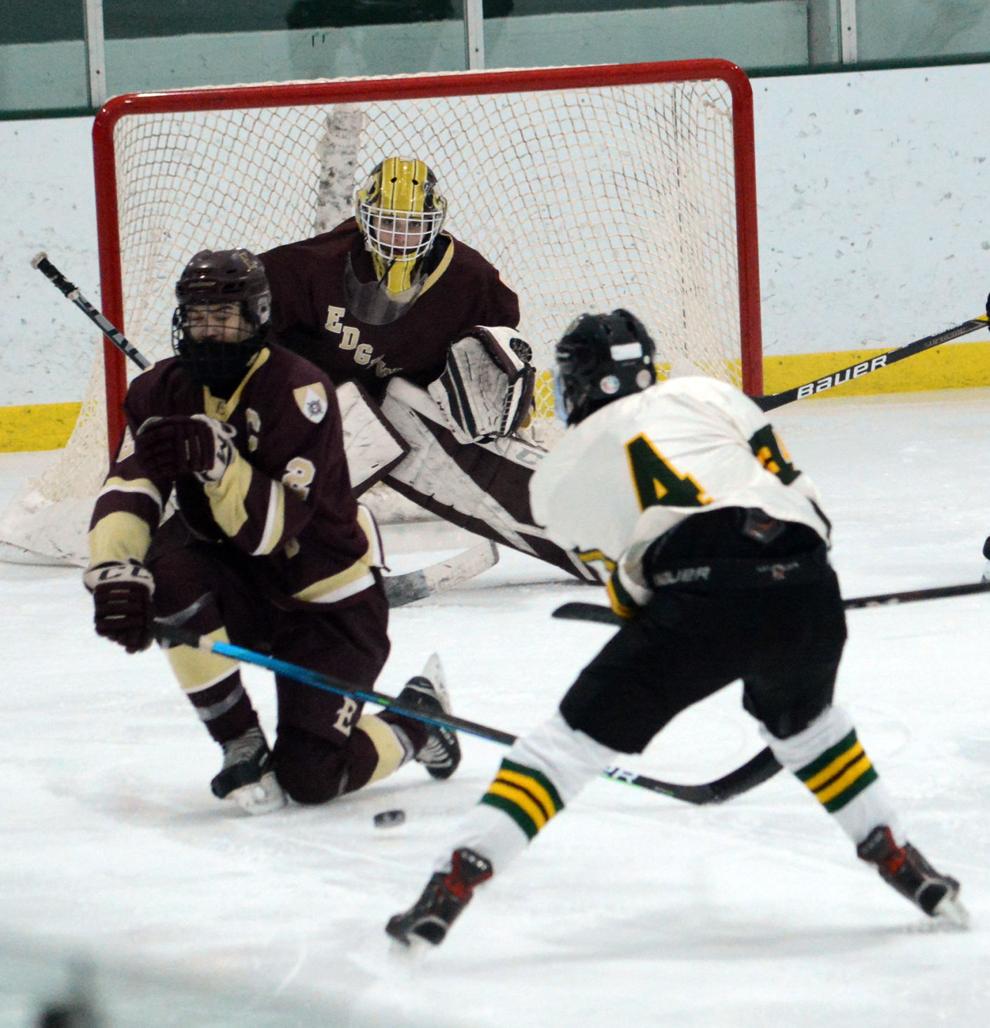 Edgewood vs BD hockey 12.jpg
Edgewood vs BD hockey.jpg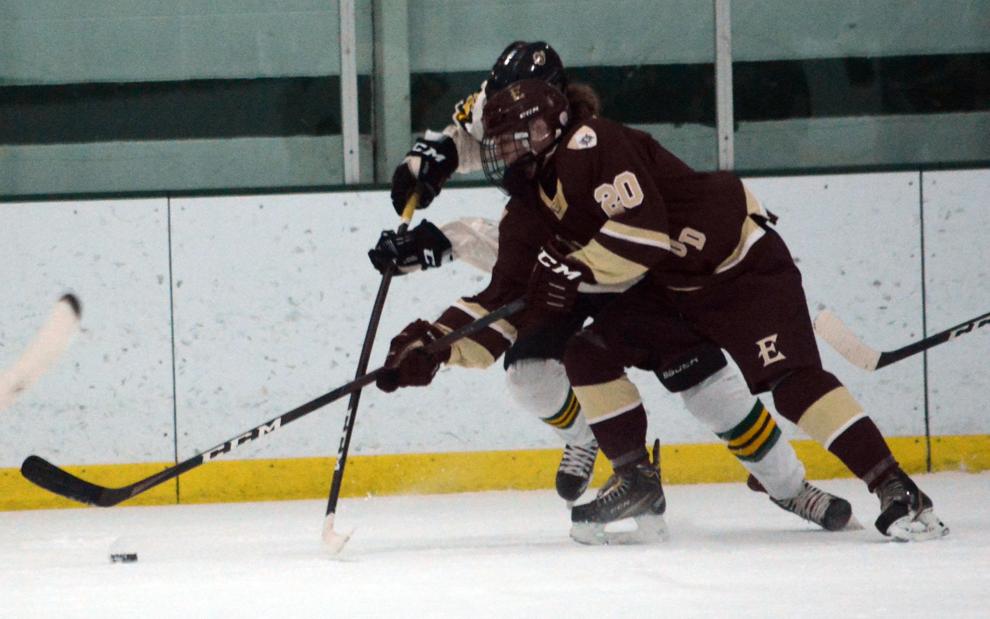 Kirk Davis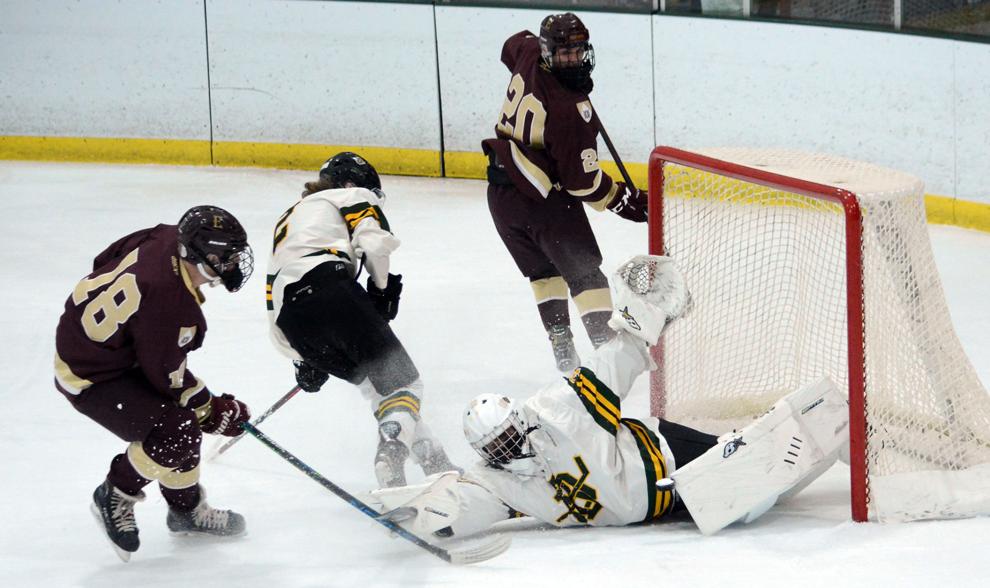 Wesley Biel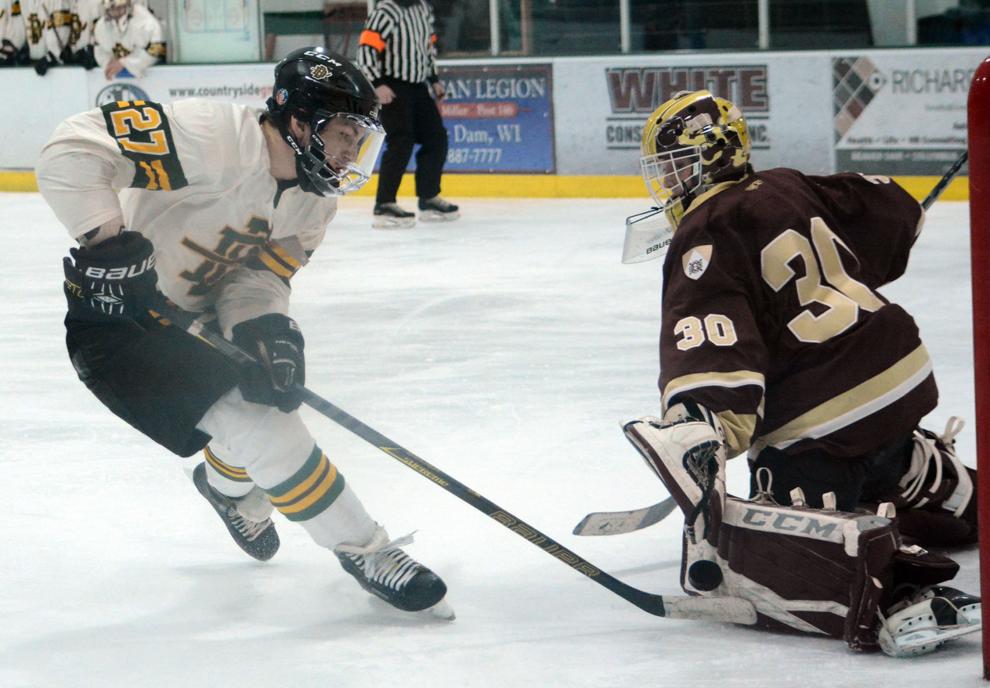 Follow Mark McMullen on Twitter @mmcmull2 or contact him at 920-356-6754.