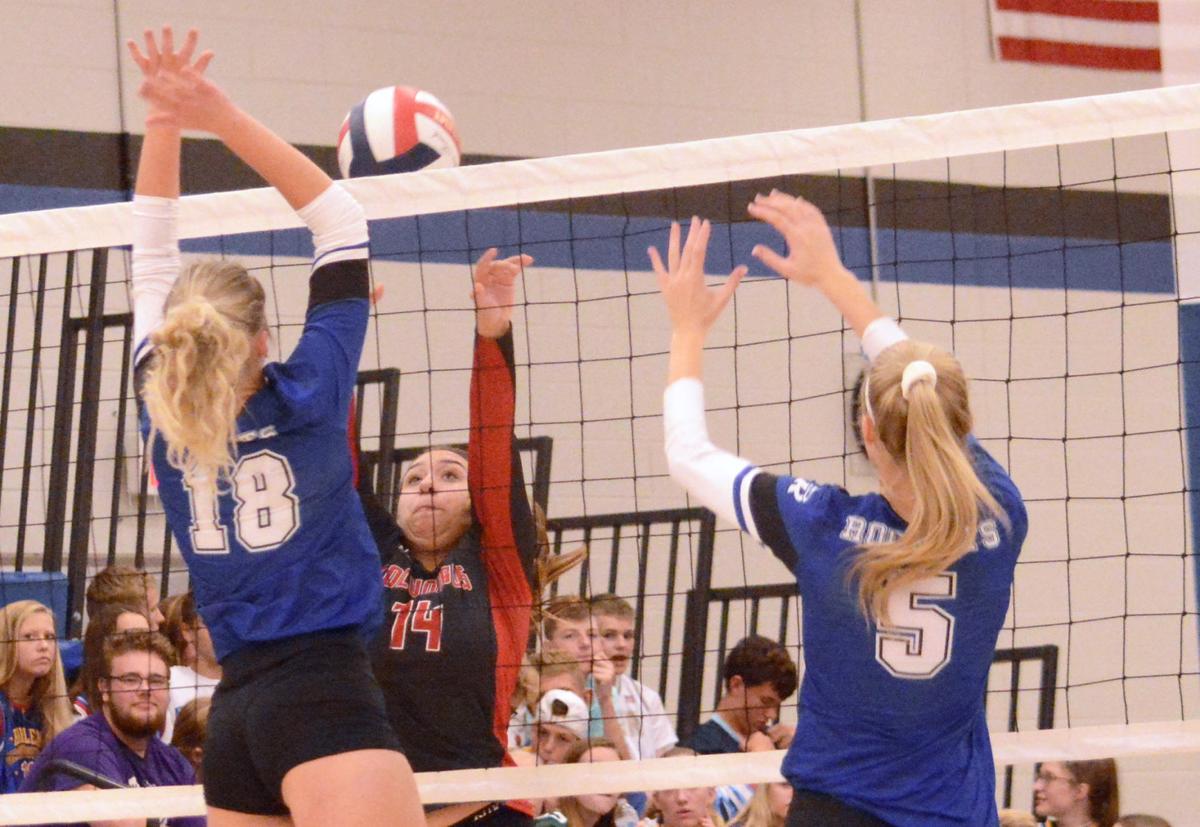 Capitol Conference commissioner Jeff Giese said Tuesday that with an 8-3 vote among conference superintendents, it will move fall conference sports seasons for girls volleyball, girls tennis, boys soccer and boys and girls cross country to the spring with the alignment plan passed by the WIAA last week.
In a press release, Giese said all schools still have the opportunity to make decisions on fall sports based on local data which best serves their stakeholders and keeps their students, staff and communities safe.
"Capitol Conference member schools may decide to proceed with their fall seasons independently and may schedule non-conference competitions in any or all the fall sports that they offer," the statement read.
Columbus Athletic Director Joe Schneider said the Cardinals will follow the conference to the spring.
"Our intent was spoken out to parents today that our intent was to move all of our fall athletics to the spring, officially, in conjunction to the Capitol Conference meeting," he said.
Giese stated in an email along with the press release that he has heard from Capitol South Conference school Cambridge and the Capitol North's Lakeside Lutheran and Watertown Luther Prep, who have indicated they will go ahead with the fall season. Capitol South Conference schools Belleville and New Glarus will opt out of the fall season "for sure."
However, Capitol North Conference schools (Lake Mills, Lodi, and Poynette) and other South teams (Marshall, Waterloo and Wisconsin Heights) haven't indicated what they will do. Board of Education meetings for all schools are scheduled over the next week.
Giese said he'll know what each school district decides by Aug. 27.
Schneider said he believes it "gives more teams a chance for competitive equity."
"We obviously have a lot of issues going around with COVID-19 right now," he said. "The other challenge is that we have our health guidelines we're essentially under. The guidance we've been given, since we serve students within Dane County, we have to follow Dane County health guidelines. With those guidelines, it makes it very difficult to put on some of our more challenging sports in a manner that works."
Schneider said there will not be non-conference games scheduled during the fall.
"It's a no go," he said. "We want to pursue the conference opportunities and ensure that we have people to play."
Giese said the newly realigned Capitol Conference and Eastern Suburban Conference athletic directors and coaches are scheduled to meet Thursday and Friday to decide on the fall football season.
Schools that are in the Capitol Conference include Beloit Turner, Walworth Big Foot, Columbus, Horicon/Hustisford, Lake Mills, Lakeside Lutheran, Lodi and Watertown Luther Prep. Schools in the Eastern Suburban Conference include Cambridge, Clinton, Dodgeland, Markesan, Marshall, Palmyra-Eagle, Pardeeville and Waterloo.
Get in the game with our Prep Sports Newsletter
Sent weekly directly to your inbox!