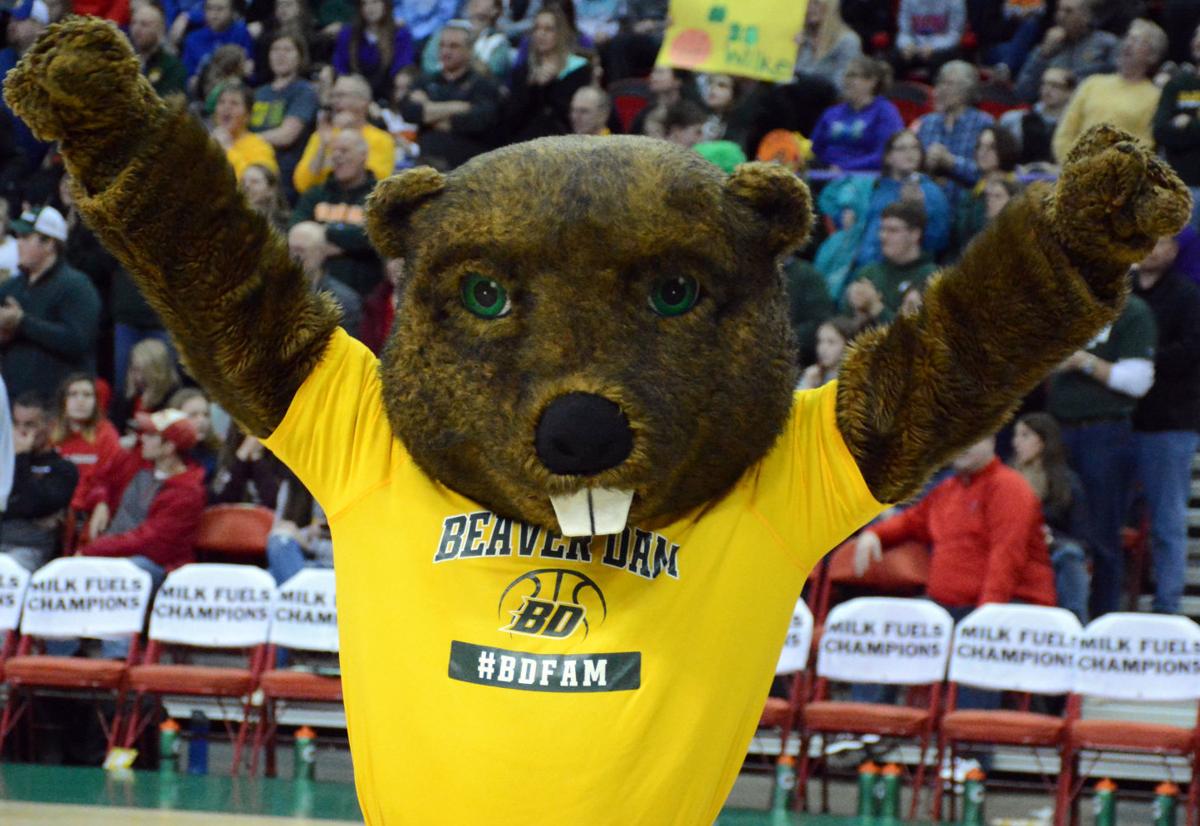 One saw man land on the moon for the very first time while in school. The others are millennials.
But all three have one thing in common: They were outstanding athletes during their time at Beaver Dam High School.
And today as part of Homecoming festivities during the Golden Beavers' football game vs. DeForest, all three — Austin Ehlenfeldt (class of 2006), Collin Kuhn (2007) and Barbara Rawlsky-Willett (1970) — will be inducted into the Beaver Dam High School Athletic Hall of Fame.
The following details their accomplishments in high school as well as what they've been up to since.
Austin Ehlenfeldt, Class of 2006
Ehlenfeldt achieved great success at Beaver Dam in golf and hockey, winning eight varsity letters. He was named captain in both sports and was MVP for the boys golf team all four years. In 2005 and 2006, he was the Wisconsin Little Ten Conference medalist and named to the WLT's all-conference first team for three years. In 2006, he was named first-team All-State and was also named Beaver Dam Boys Athlete of the Year.
Ehlenfeldt earned a scholarship the University of Wisconsin. He transferred after two years to UW-Green Bay. In 2009, he was the Horizon League Newcomer of the Year and in 2009 and 2010, he was first-team All-Horizon League.
In 2008, he finished first in the NEWGA Amateur Match Play in Green Bay. In 2010, Ehlenfeldt placed second at the Ray Fischer State Amateur in Janesville. In professional competition, Ehlenfeldt won the NEWGA Open in 2011 in Oshkosh. In 2012, he was the Wisconsin PGA Section Assistant's champion in Oshkosh and in 2013, he was the NEWGA Open champion.
Ehlenfeldt came back to Beaver Dam to win the Old Hickory Golf Club Championships in 2014 and 2015.
Dick Heckel, Ehlenfedt's coach with the Golden Beavers, said, "In 33 years as the BDHS varsity golf coach, Ehlenfeldt is the most deserving individual that I have had the opportunity to coach."
Collin Kuhn, Class of 2007
Kuhn, an outstanding three-sport athlete in high school, earned a combined eight varsity letters in football, basketball and baseball. He played varsity football from 2004-2006, earning first-team All-Little Ten Conference honors in 2006, when he was the Golden Beavers' offensive MVP. Kuhn left Beaver Dam with the school record for career receptions, receiving yards, touchdown receptions and 100-yard receiving games. He also had the most receptions and 100-yard receiving games in a season.
Kuhn was a member of the varsity baseball team from 2005-2007, earning first-team All-Little Ten honors in 2006 and 2007. He had a .534 batting average his senior season and was selected first-team All-State and to the Wisconsin Baseball Coaches Association All-Star team. Kuhn also played varsity basketball during the 2006 and 2007 seasons. He was elected Faculty Honors by BDHS during the 2006-2007 school year and named Beaver Dam's Most Outstanding Senior Male Athlete and the American Legion John E. Miller Post 146 award-winner in 2007.
Kuhn went on to play NCAA Division I baseball at the University of Arkansas, where he played 179 career games and batted .297 with 26 home runs, 112 RBIs and 50 stolen bases. Kuhn played in the 2009 College World Series. In 2010, he was the NCAA regional MVP and drafted by the Detroit Tigers in the 15th round of the Major League Baseball draft. He opted not to sign with the Tigers and returned to college for his final season, then was drafted by the Chicago White Sox in the 17th round in 2011. He signed and played with the minor league Bristol White Sox and Kannapolis Intimidators.
Kuhn graduated from the University of Arkansas in May 2013. He currently lives with his wife, Kelsey, in Texarkana, Arkansas.
Barbara Rawlsky-Willett, Class of 1970
Rawlsky-Willett was a pioneer in girls high school athletics in Beaver Dam. She competed in Girls Athletic Association field hockey, volleyball, basketball, softball and track and field. In her senior year, she competed in hurdles and long jump at the WIAA state track and field meet. Rawlsky-Willett was also a varsity cheerleader, Homecoming queen and on the senior honor roll.
She excelled in college athletics at St. Catherine University in St. Paul, Minnesota. She played field hockey, volleyball, basketball and tennis at No. 1 singles for four years. She graduated in 1974 with a physical education major and health minor, along with a coaching certificate.
She coached at all levels in several schools in Minnesota, including tennis, basketball, gymnastics, volleyball and track and field, before moving to New Hampshire, where she coached girls tennis at Plymouth Regional High School for 29 years until her retirement in 2012. In 2004, Rawlsky-Willett she added a collegiate position to her resume when she was named head women's tennis coach at Plymouth State University.
She is now the longest-serving tennis coach in the Plymouth State program's 49-year history. Rawlsky-Willett has turned the Panthers into Little East Conference contenders. They won LEC tournament titles in 2004, 2006 and 2014, and won the regular-season crown in 2005 and 2014. Rawlsky-Willett was named LEC Coach of the Year in 2015.
Rawlsky-Willett was inducted into the New Hampshire Interscholastic Athletic Association Coaches Hall of Fame in 2010.