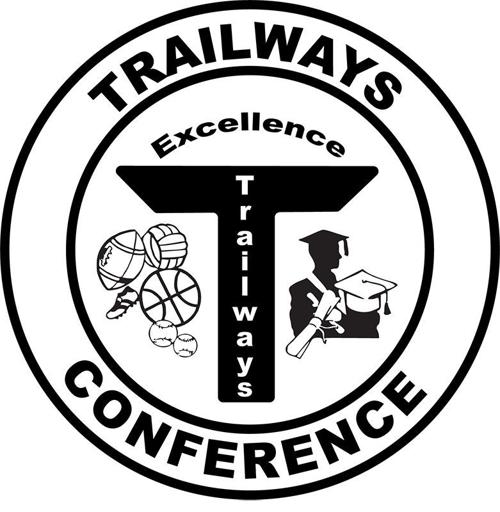 High school athletics in the state of Wisconsin, and all over the world, have been shutdown for more than a month due to the COVID-19 pandemic. And with the spring sports season in serious jeopardy as we all continue social distancing to limit the spread of the virus, thousands of high school athletes are missing out on the memories that come with playing high school sports.
There have been different ways of showing support for these athletes. One trend on social media is showing old senior photos to support the current high school seniors. Some schools have shown support for their senior athletes by turning on stadium lights for a period of time.
Trailways Conference commissioner and Randolph athletic director Rich Fronheiser said he noticed on Twitter about two weeks ago, schools in Minnesota were turning their stadium lights on to show support of the student athletes.
During last week's Trailways Conference meeting, Fronheiser brought up the idea with the school administrators, and it was decided schools in the Trailways Conference would turn on their stadium or field house lights on Friday night from 9 p.m. to 9:20 p.m.
"There's over 200 schools in the state that are doing this. We're not on the bleeding edge of this, but we might be the first conference that coordinated it," said Fronheiser, who started the #BeTheLightTrailways hashtag, which he said on Twitter is part of a larger campaign in Wisconsin called #BeTheLightWi. There is also a national campaign called #BeTheLight.
On Friday, April 17, 2020, we will be turning on our stadium lights from 9:00 pm until 9:20 pm to honor our students, student-athletes, student activities, and seniors.#BeTheLightTrailways is part of a larger campaign known as #BeTheLightWI (nationally - #BeTheLight). 1/4

— 𝐑𝐚𝐧𝐝𝐨𝐥𝐩𝐡 𝐑𝐨𝐜𝐤𝐞𝐭𝐬 (@RocketsRandolph) April 13, 2020
Fronheiser said the people at WisSports.net have been the driving force in Wisconsin as they had schools start it last Friday, but schools in the Trailways didn't want to do it on Good Friday.
There are 24 schools in the Trailways Conference and nine (Cambria-Friesland, Central Wisconsin Christian, Dodgeland, Fall River, Horicon, Hustisford, Markesan, Randolph and Wayland) represent the Daily Citizen's sports coverage area.
Fronheiser said the lights on Randolph's football stadium will be turned on and cones set up in the parking lot to allow cars to drive by, look and then drive off the property.
"The last thing we want is for people to congregate afterwards," he said. "Others are doing similar things. They're telling people where to go. Stay in your cars and stay socially distant."
Hustisford athletic director Glen Falkenthal said the lights will be turned on at the school's football field, as well as the baseball diamond at Fireman's Park. He said a car parade will start at the Hustisford Community Hall parking lot and will go through downtown, to the schools, and end at the elementary school.
Central Wisconsin Christian athletic director Gregg Zonnefeld said the lights at Mulder Field will be turned on and warm-up music will be played, and a car parade will simply drive past the field.
Wayland athletic director Phil Tallman said the lights will be turned on at the fieldhouse.
"I think doing it shows our respect and acknowledgement of the spring sports season," he said.
We will be lighting up our Fieldhouse staying at 9pm until 9:20pm. We encourage all to come out and support all Beaver Dam area athletes who had their season cut short. If you decide to drive/walk by the Fieldhouse, please make sure to comply with CDC guidelines. #GoBigRed pic.twitter.com/4bRikaJJ6A

— Wayland Academy Athletics (@WABigRedSports) April 15, 2020
Fall River athletic director and Fall River/Rio football coach Cody Schultz said he encourages the community to drive past the Prairie Street Sports Complex, where the lights will be turned on.
"We were thinking that cars could slowly drive through our lot in support of our students and one another as a community, and as well as a conference," he said.
Dodgeland athletic director Marcia Modaff said the football stadium lights will be turned on and vehicles will be allowed to flash their lights in a processional lineup. Vehicles will be allowed to drive past the school's entrance, in front of the stadium, around the north side of the stadium and leave through the main entrance by the Dodgeland lighted marquis sign.
Athletic directors from Horicon and Markesan didn't respond to an email sent out Tuesday to see if their schools would participate.
A post on the Markesan District School's Facebook page said the high school's football lights will be on from 9 to 9:20 p.m. on Friday and a caravan of cars will line up in the athletic lot by the fields before going on a lap around town and returning to the athletic fields.
A post on the Horicon School District Facebook page said the school will participate by turning on the lights at Discher Park and at the new school from 7:30 to 7:50 p.m.
Cambria-Friesland district administrator Timothy Raymond said the Cambria-Friesland schools will not be participating after strongly considering the facts.
"The state's Safer-At-Home mandates, as well as overall public safety in maintaining social distancing, were two of the major reasons for this decision," he said in a statement sent by email. "People gathered in school parking lots and on sides of county roads may be beyond a school district's ability to supervise and monitor."
Fronheiser said the main objective is to support the student athletes.
"I'm proud of the fact that all of our schools put our kids first in their minds," Fronheiser said. "There is no place we'd rather be right now than on a field somewhere or at the track or on a golf course with those athletes.
"The coaches want to be coaching. The kids want to be playing. The officials want to be officiating. None of us want to be doing what we're doing right now. We all realize this is a really big sacrifice, especially for the kids."
Follow Mark McMullen on Twitter @mmcmull2 or contact him at 920-356-6754.
Concerned about COVID-19?
Sign up now to get the most recent coronavirus headlines and other important local and national news sent to your email inbox daily.