Beaver Dam prep girls volleyball coach Doug Pickarts knows a positive mindset is key to success.
To accomplish that in Thursday night's Badger North Conference matchup with Sauk Prairie, he felt his Golden Beavers had to get the student section riled up early and often.
However, Pickarts had to remind the Golden Beavers that after they dropped the first set.
"I told them we had a great crowd here tonight," Pickarts said. "We had a great student section. I told them they want to cheer for us, but we're not letting them. We need to start making some positive plays and getting them into this game. That's what you want at home court."
The words of encouragement worked for the Golden Beavers as they took the next three sets to earn a 21-25, 25-21, 25-21, 25-16 victory.
Both Beaver Dam and Sauk Praire entered Thursday's match on a bit of a high note. The Eagles — who were earned honorable mention in this week's Wisconsin Volleyball Coaches Association Division 2 state poll — hadn't suffered a loss since Aug. 29, while Beaver Dam's last loss was a two-game sweep by Badger North foe Waunakee on Sept. 5.
The hype this matchup garnered was born out in a closely contested first set, when the Eagles went on a serving run to finish out the match.
"Hannah Kruckman served a bunch and that helped us get a nice lead," Sauk Prairie coach Amy Schlimgen said. "We were playing better at that time. Then it turned around. Then we kind of looked a little scared and made a lot of unforced errors."
The Golden Beavers (12-5, 1-1 Badger North) reeled off a 14-2 run for a 16-6 lead in the second set. But Sauk Prairie (15-3, 1-1) put together a 13-5 run to cut the deficit to 21-19, forcing Beaver Dam to call a timeout.
"Sometimes when you get up, you start thinking, 'Oh this is over; let's finish this up for the next set,'" Pickarts said. "In the Badger Conference, it's just never over. This is how it is most nights.
"It's just a matter of us staying focused. I have a talented group, but sometimes we lose our focus."
Beaver Dam regained its focus to close things out and level the match at a set apiece.
The Eagles shot out to a 10-4 lead to start the third set.
"We were getting some momentum back at a good time going into the third set," Schlimgen said.
You have free articles remaining.
The momentum was short-lived, however, as Beaver Dam scored 10 of the next 12 points, part of a 21-7 run to finish off the set.
"Sauk got into a little rut. In game 2, when they were coming back on us and we got in that rut, we found a way to get out of it," Pickarts said. "They didn't find a way to get out of it. I attribute some of that to our student section.
"When they create that energy for us, our kids just fed off that."
During the break between the third and fourth sets, Pickarts said he told his team to hold onto its momentum because he didn't want to go into a fifth set. Beaver Dam suffered a number of five-set losses last year.
The Golden Beavers built a 18-8 lead to start the fourth set and never looked back.
"That's what we talked about after the third set," he said. "We got to carry this into the fourth set. We don't want to let it go to the fifth set."
Beaver Dam's Summer Salettel finished with 13 kills and three blocks, while Haley Allen had 17 digs and three aces. Sydney Hocker finished with 12 kills.
Sauk Prairie's Olivia Bruenig finished with 13 kills, 15 assists and three aces.
BEAVER DAM 3, SAUK PRAIRIE 1
Sauk Prairie: Kills – Olivia Bruenig 13, Aida Shadewald 13. Aces – Olivia Bruenig 3. Assists – Olivia Bruenig 15. Blocks – Lauren Wideen 3. Digs – Ainsley Apel 12.
Beaver Dam: Kills – Sydney Hocker 12, Summer Salettel 13. Aces – Haley Allen 3. Assists – Emily Schliesman 28. Blocks – Emily Schliesman 3, Summer Salettel 3, Paige Hodgson 3. Digs – Kendall Wietzke 15, Haley Allen 17.
BD celebration.jpg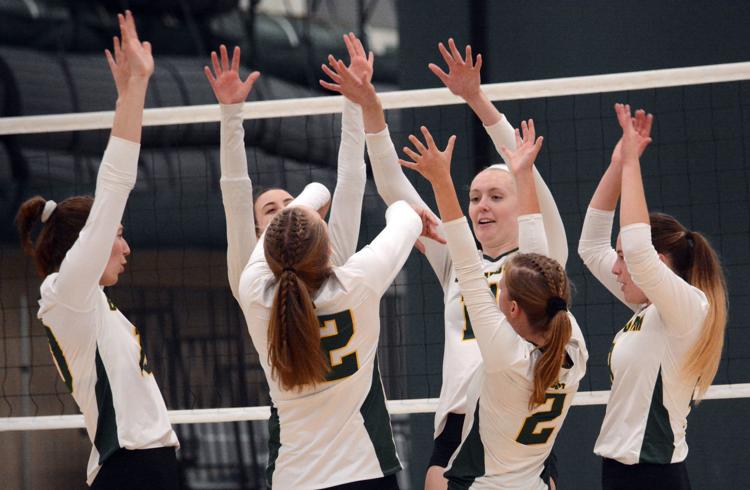 Emily Schliesman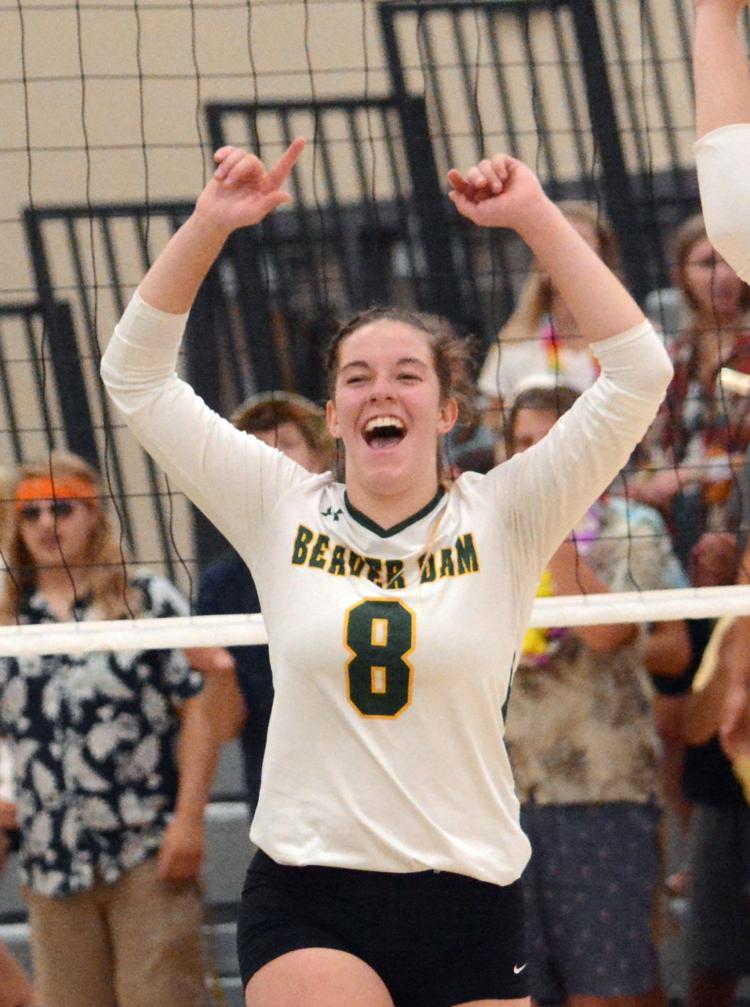 Brickl and Kruckman
Sydney hocker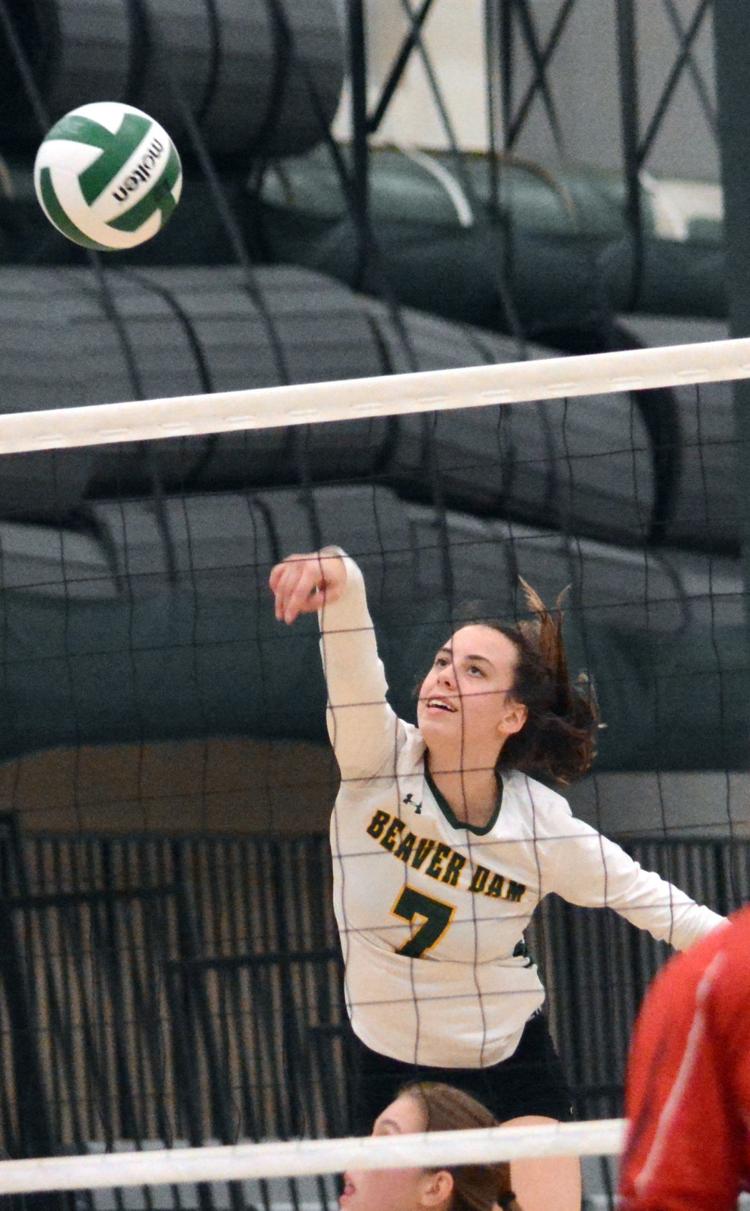 Summer Saletetel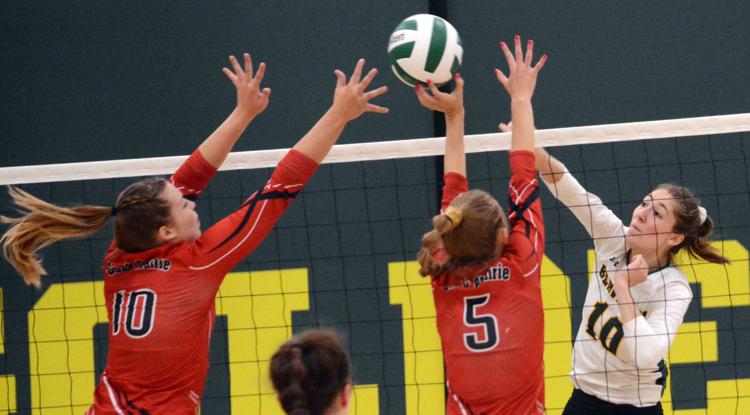 Summer Salettel 2.jpg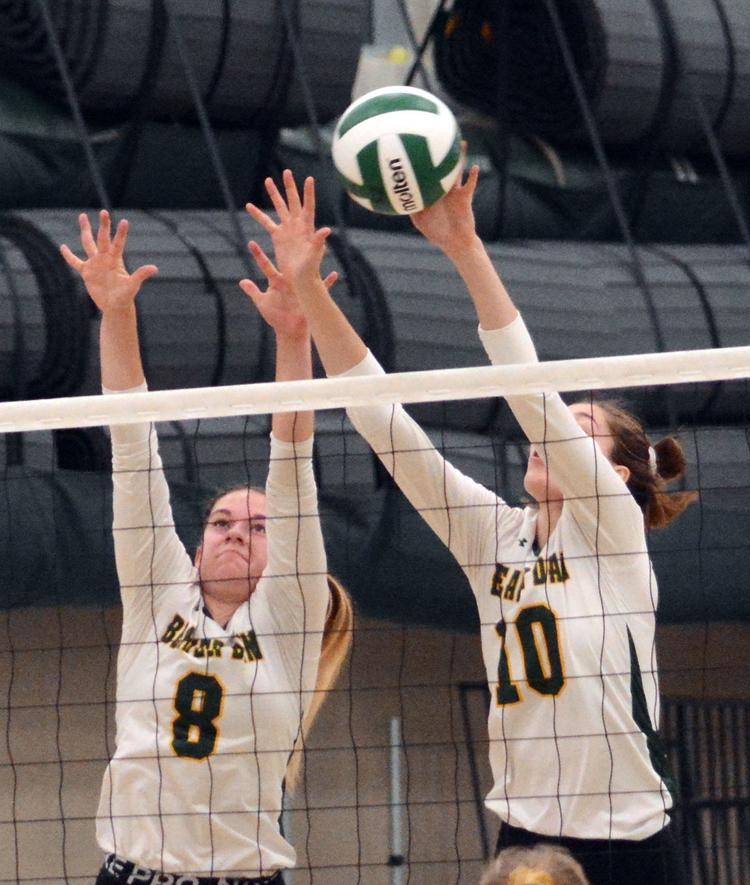 Hannah Kruckman.jpg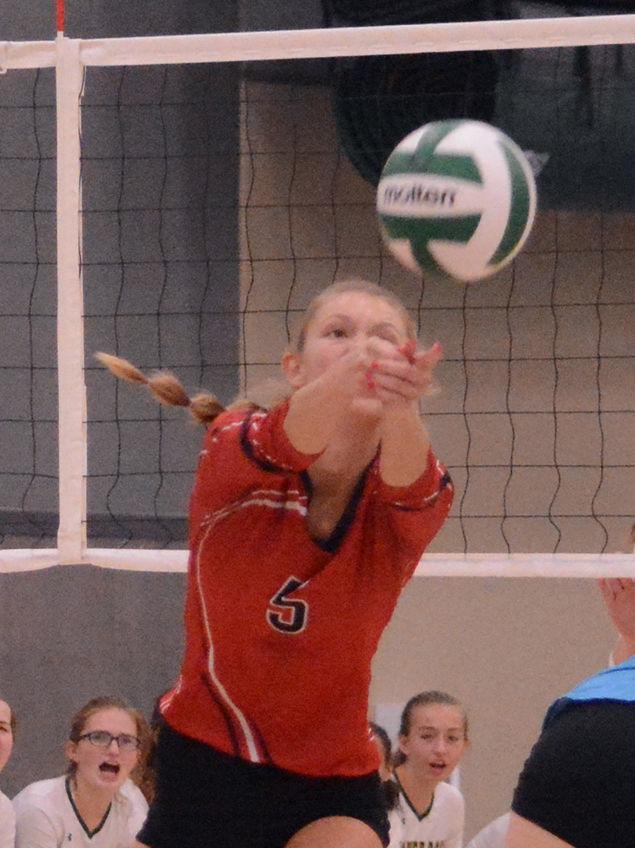 Haley Allen.jpg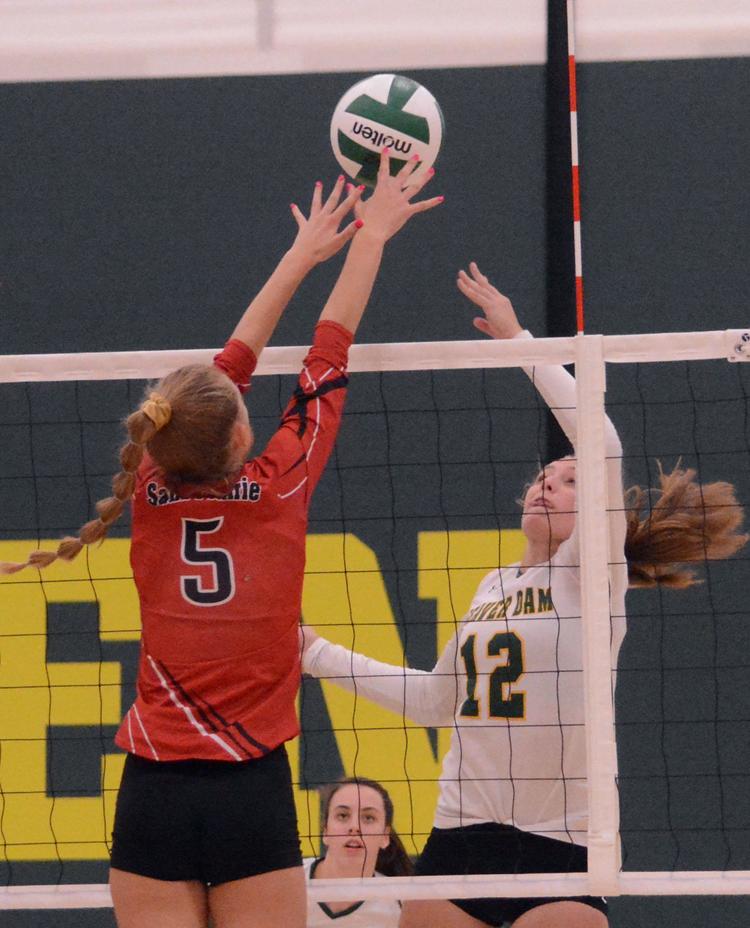 Sydney Hocker 2.jpg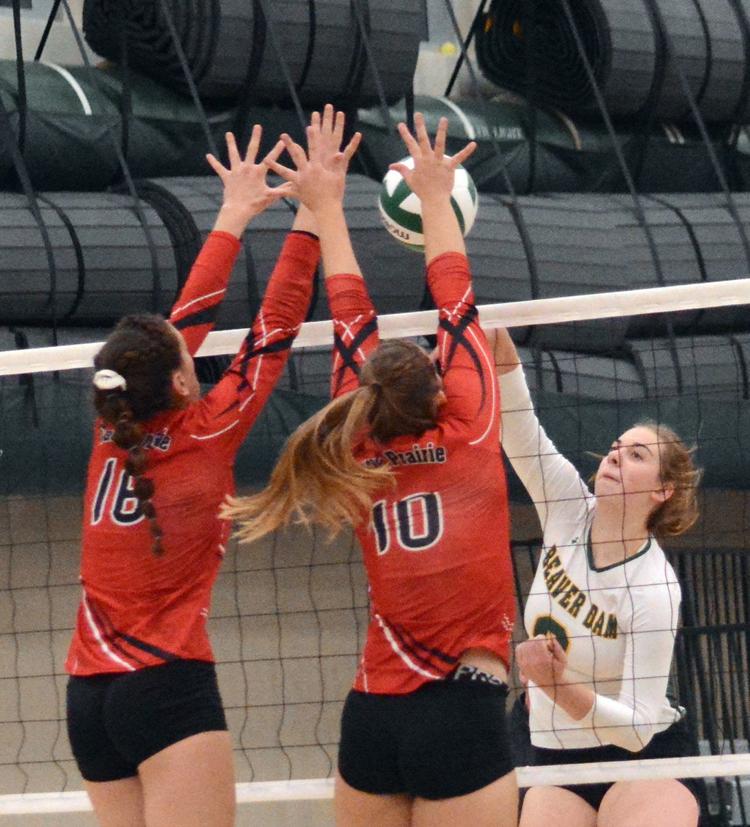 Olivia Paukner 2.jpg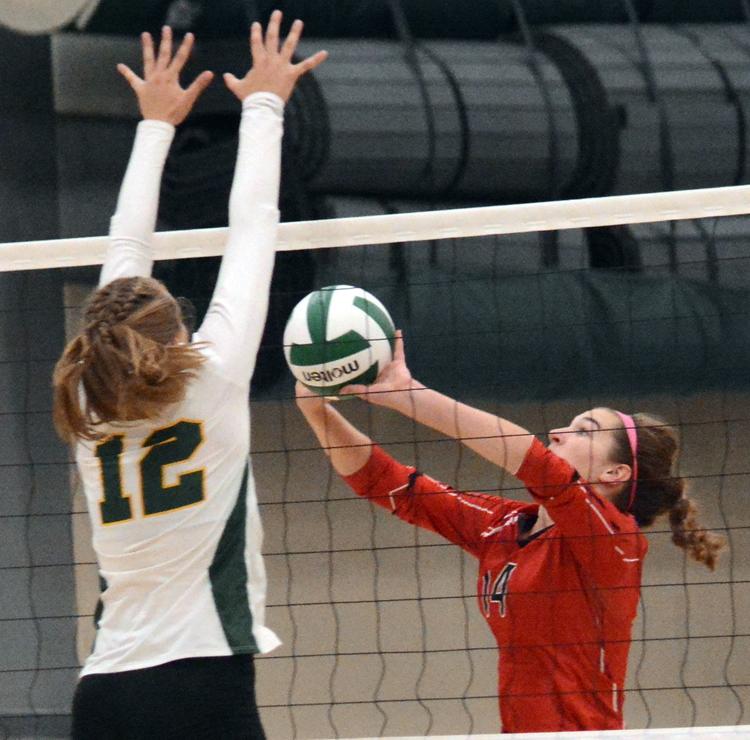 Olivia Paukner.jpg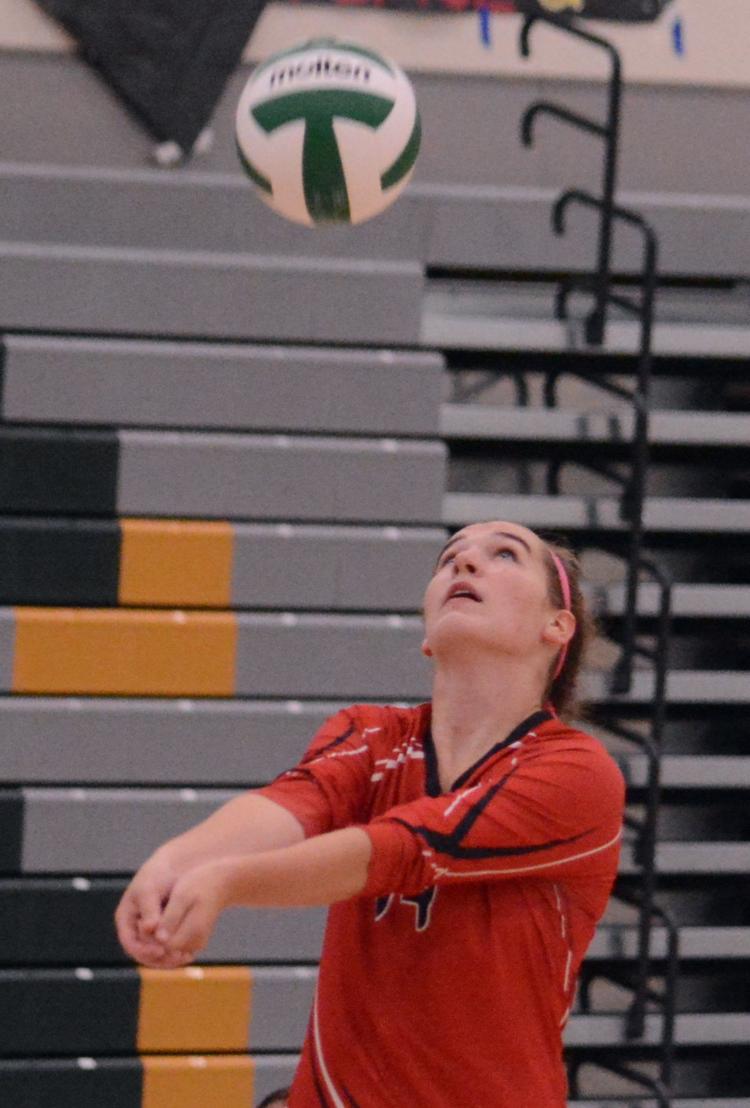 Emily Schliesman 2.jpg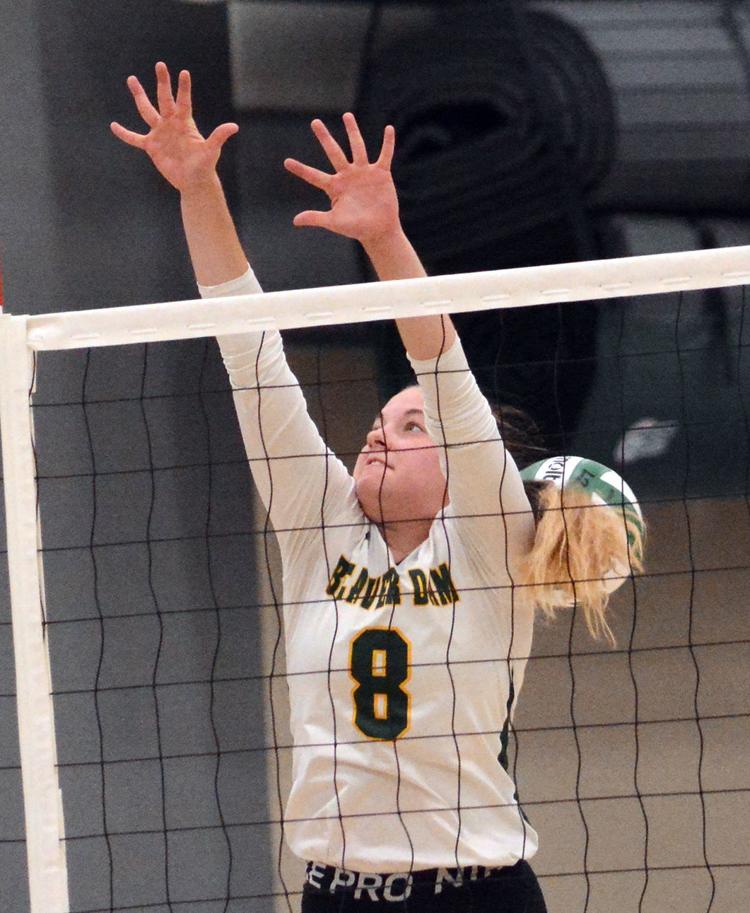 Kendall Wietzke.jpg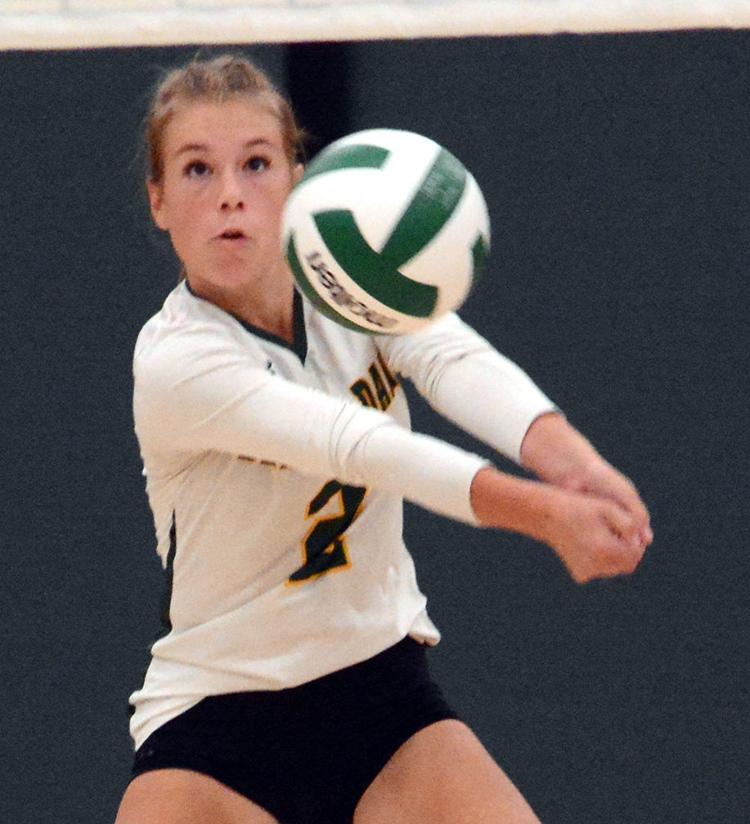 Aida Shadewald.jpg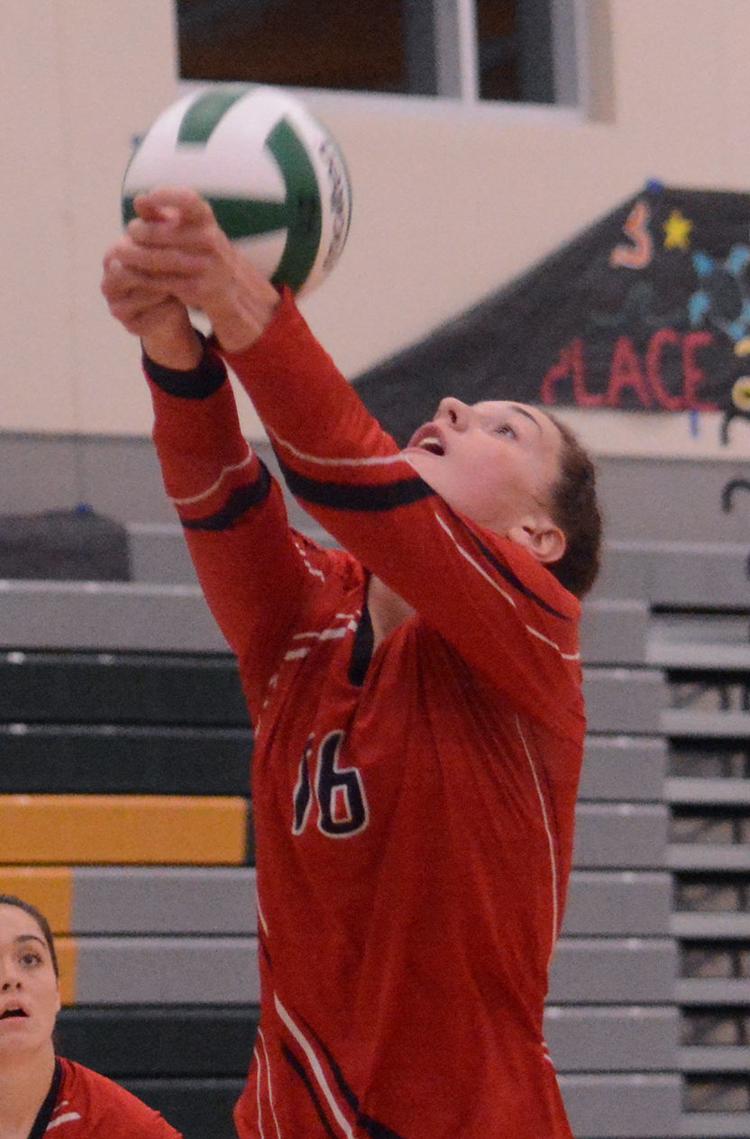 Summer Salettel 3.jpg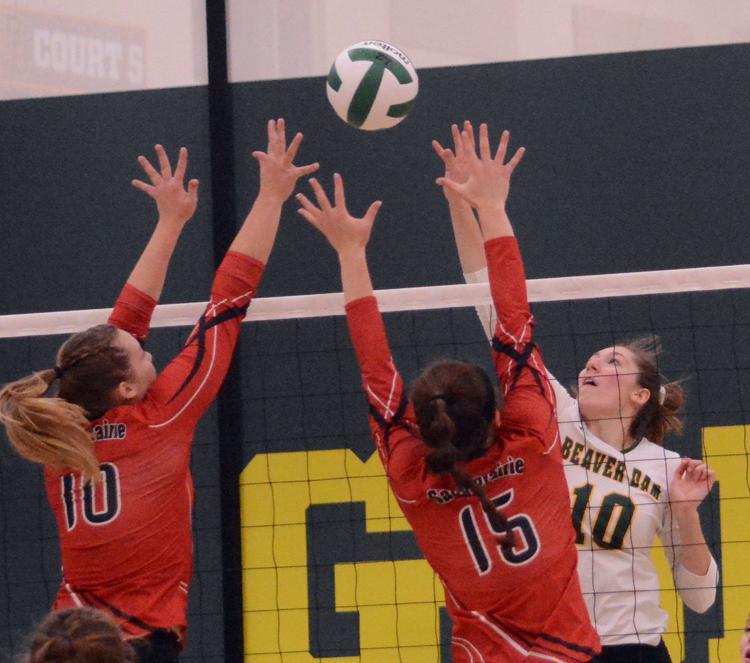 Aida Shadewald 3.jpg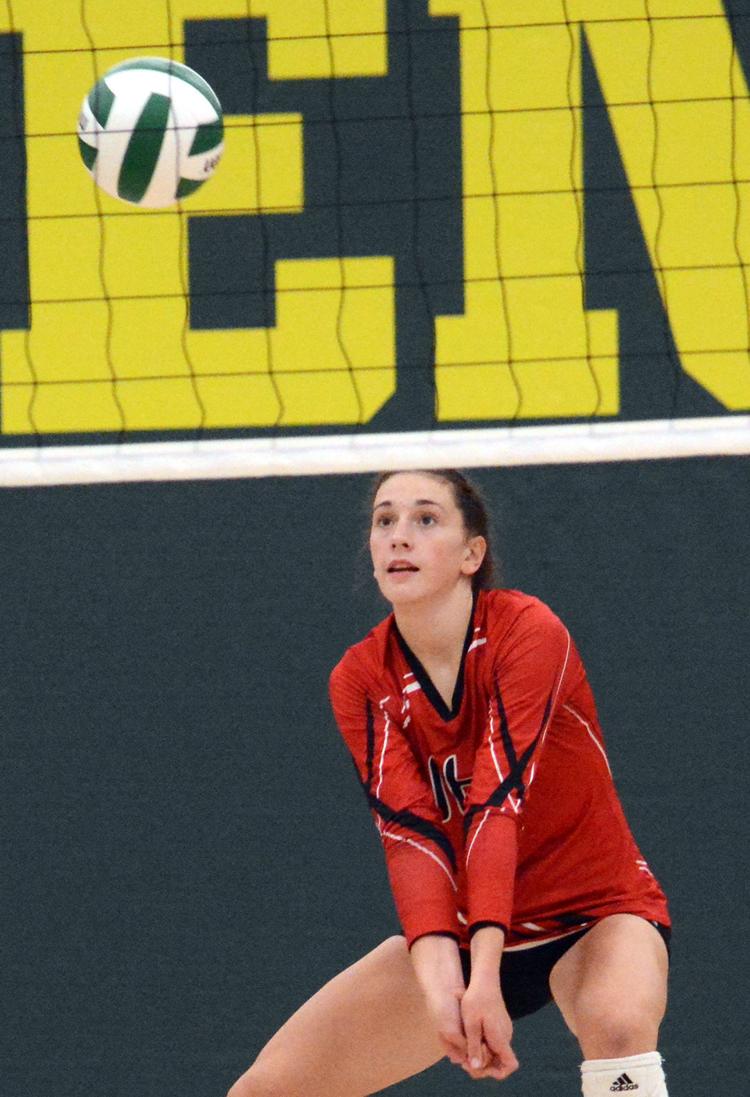 Sauk Prairie dig.jpg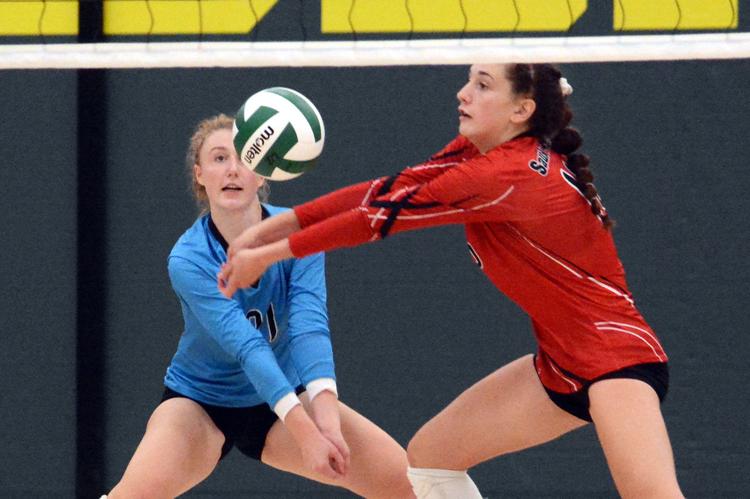 Aida Shadewald 3.jpg