FALL RIVER — Before Tuesday's Trailways West Conference match began between Fall River and Randolph, Pirates' senior Lexi Rozinksi said that no matter what happened her team would have the mindset that they were up by at least two points.
That mindset worked well in the first set because after dropping the first two points of the first set, an 11-0 run by the Pirates really set the tone for how the rest of the match would play out. It ended with the Pirates sweeping the Rockets 25-14, 25-19, 25-18.
"We started the game and we said we needed to remain positive no matter what happened," Rozinski said. "We just kept it going."
The Pirates – who were an honorable mention in this week's Wisconsin Volleyball Coaches Association State Rankings – are now 10-6 overall and 3-0 in league play.
So far this season the Pirates haven't lost a set against a West opponent.
"I don't think people thought we were going to be coming at them," said Rozinski, who finished with seven kills and 20 digs.
Once the Pirates got out to an 11-2 lead, they never looked back. They had a 10-point lead at 21-11. 23-13 and 24-14.
Fall River's Maddie Gregorio led the team with 12 kills and three aces. Sam Leisemann finished with 11 kills, 15 digs and five blocks. Taryn Schwartz also had 28 assists.
In the second set, Fall River shot out to a 16-5 lead and Randolph just couldn't catch up.
"I was pretty disappointed the way we dropped our heads the way we did in the second set," Randolph coach Jeff Kohlbeck said. "You can't play that way."
Kohlbeck said Fall River had open spots in its defense, but the Rockets just couldn't hit them until the third set.
In the early going of that third set, it was back and forth until it was tied at nine.
The Pirates then went on a 12-5 run that opened things wide open.
"We were a little bit scrappier, defensively, that set but it's frustrating to see the tips in front of you," Kohlbeck said. "We should know that by now and we're just not learning it quick enough."
You have free articles remaining.
Part of the problem with the Rockets (4-9, 2-1) this season is that they're a very young team with two freshmen, one sophomore and many juniors and seniors that don't have experience at the varsity level.
"We just don't have confidence in ourselves or our teammates on the court," Kohlbeck said.
"We don't trust each other yet. They're still learning to play with each other. I'm hopeful we get there."
Brianna Prieve finished with nine kills and 18 digs, while Cassie Alsum had eight kills and 21 digs. Bryanna Budzinski had 17 assists, and Livia Erdmann had a team-high five blocks.
Rozinski said the Pirates were tired heading into the third set, which showed in the first part. But she and her coach, Laura Trautmann, agreed that the fatigue never deterred their overall performance.
"I just think we played intense," Trautmann said. "They were just playing intense the whole match."
Trautmann said she had no doubt the Pirates were going to win that final set.
"As long as they kept playing the way they were going to play, I felt like we were going to take that one too," she said. "There was just a feel in the air. You could just tell."
Randolph: Kills – Cassie Alsum 8. Brianna Prieve 9. Assists – Bryanna Budzinski 17. Aces – Brianna Prieve 1, Bryanna Budzinski. Blocks – Livia Erdmann 5. Digs – Brianna Prieve 18, Cassie Alsum 21.
Fall River: Kills – Maddie Gregorio 12, Sam Leisemann 11, Lexi Rozinski 7. Assists – Taryn Schwartz 28. Aces – Maddie Gregorio 3, Lexi Rozinski 1. Blocks – Maddie Gregorio 1, Sam Leisemann 5. Digs – Sam Leisemann 15, Lexi Rozinski 20.
Brianna Prieve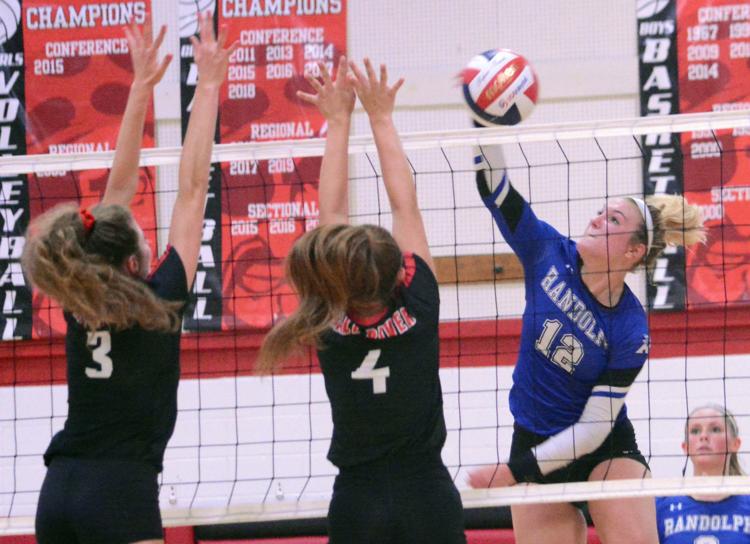 Lexi Rozinski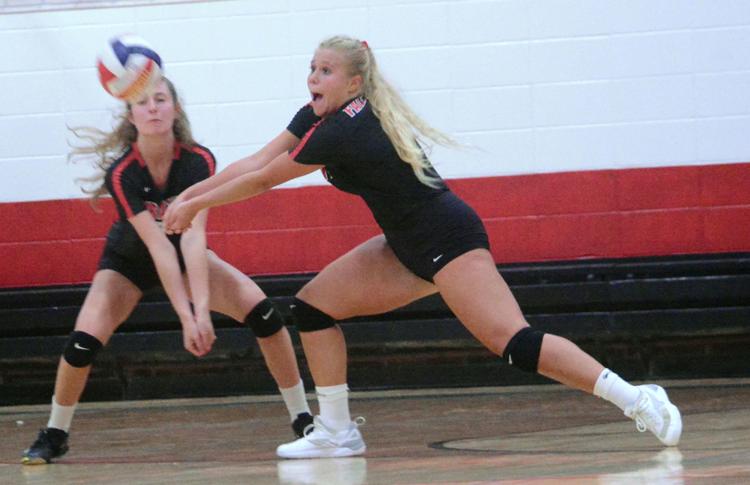 Claire Medema.jpg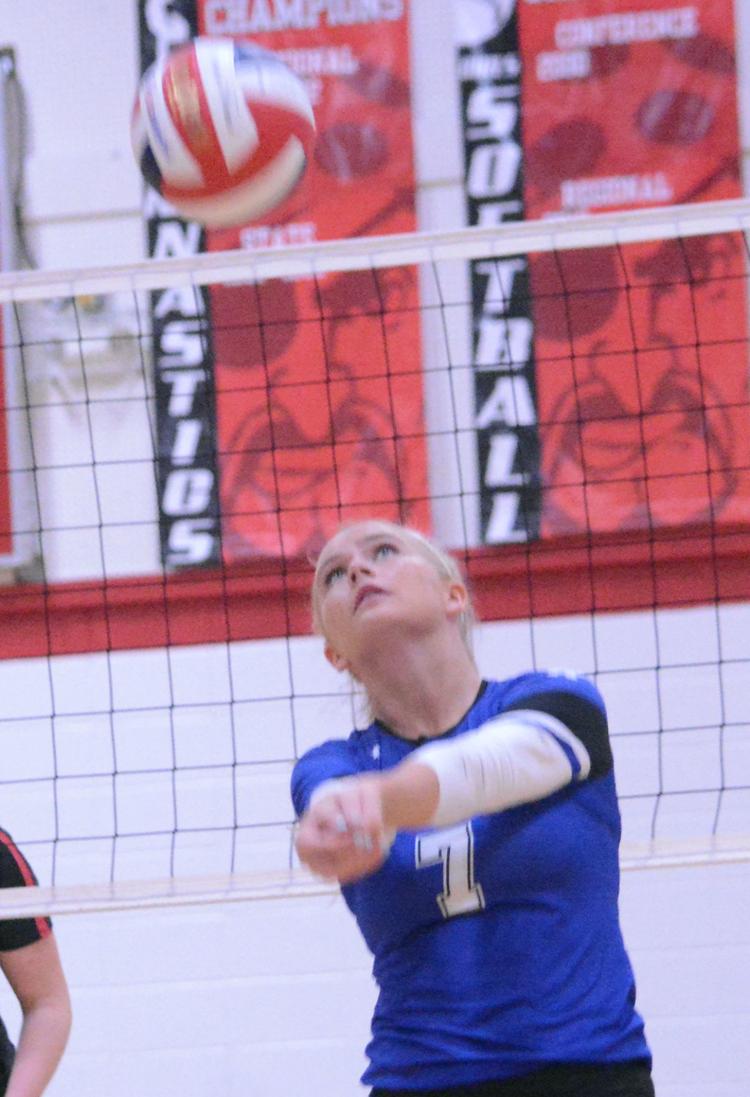 Sam Leisemann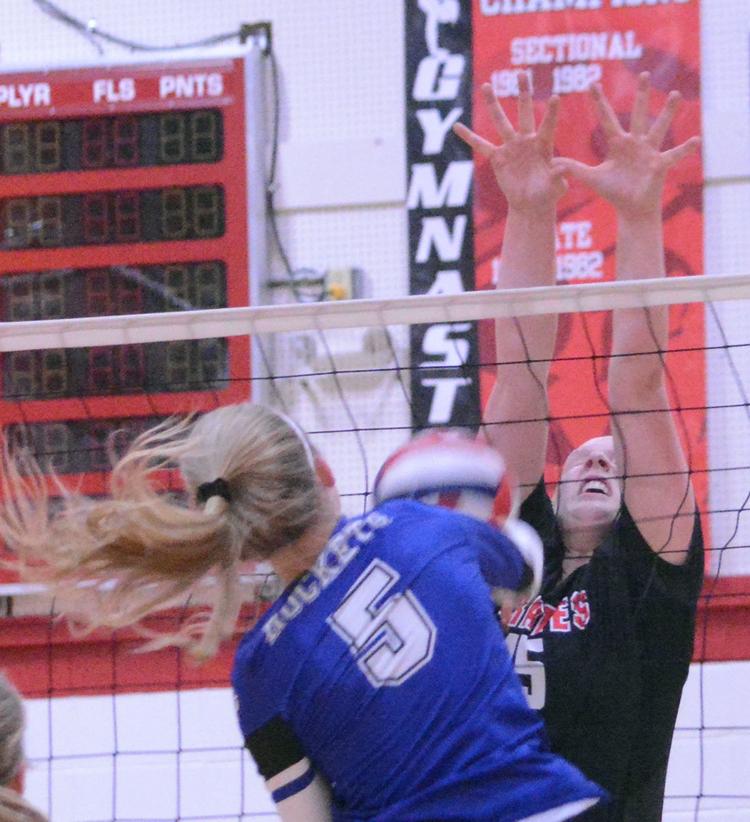 Lexi Rozinski 2.jpg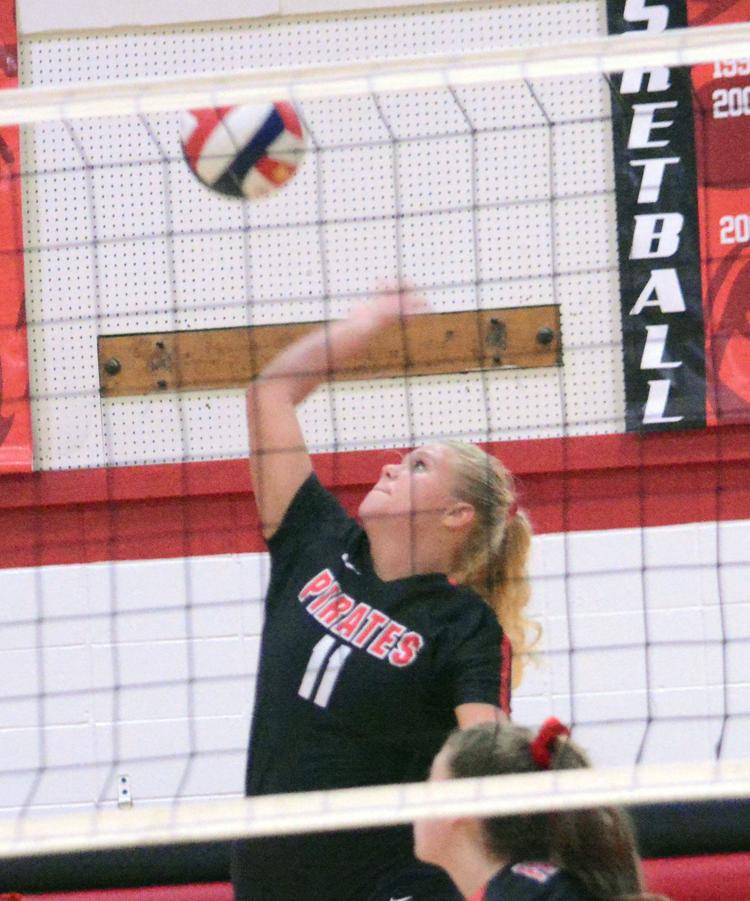 Prieve and Gregorio.jpg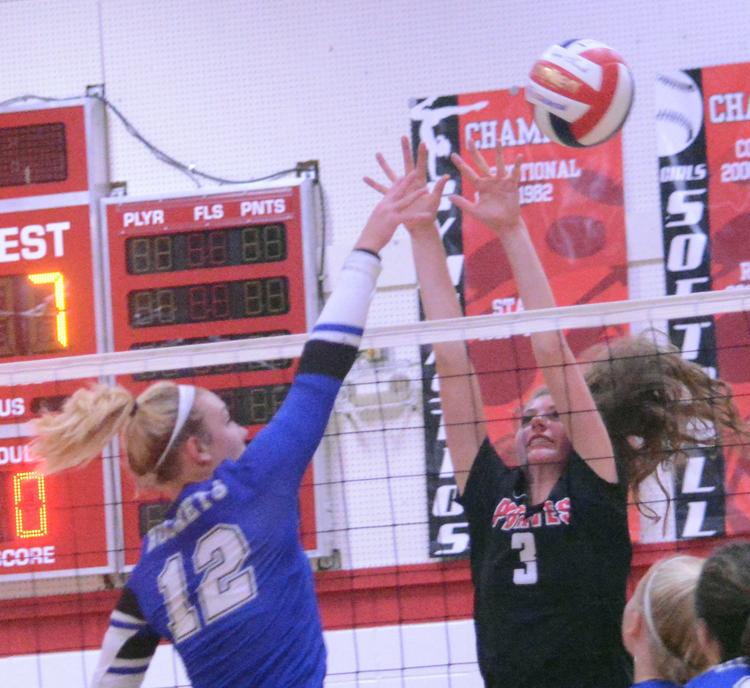 Prieve and Gregorio 2.jpg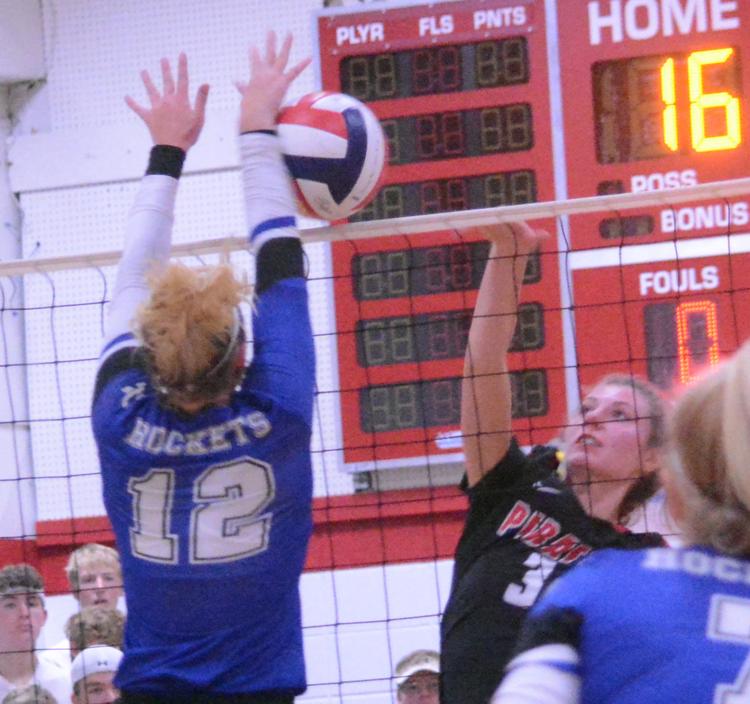 Brianna Prieve 2.jpg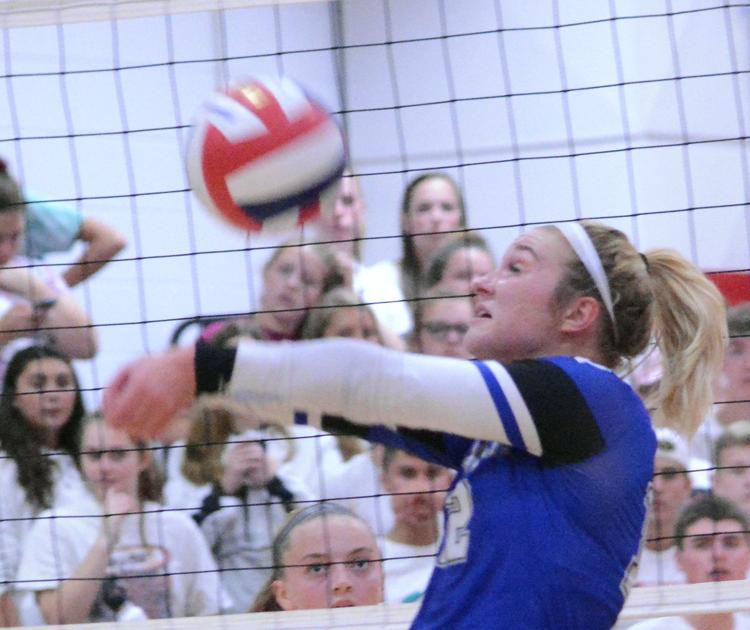 Cassie Alsum.jpg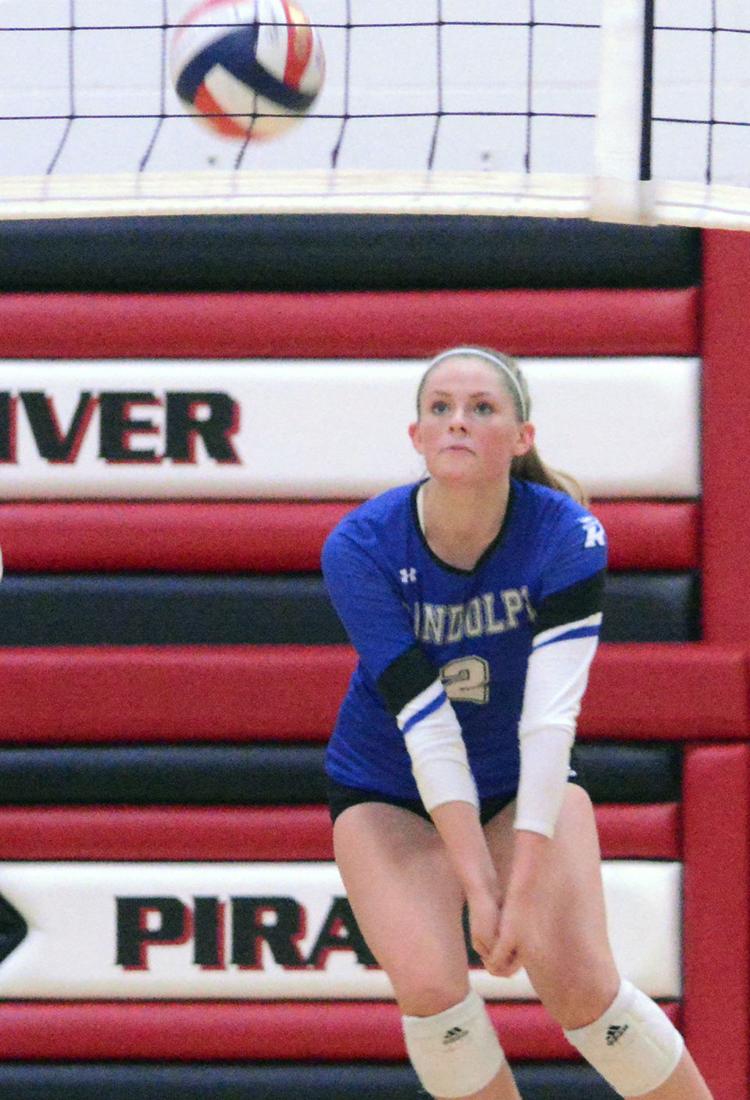 Cassie Alsum 2.jpg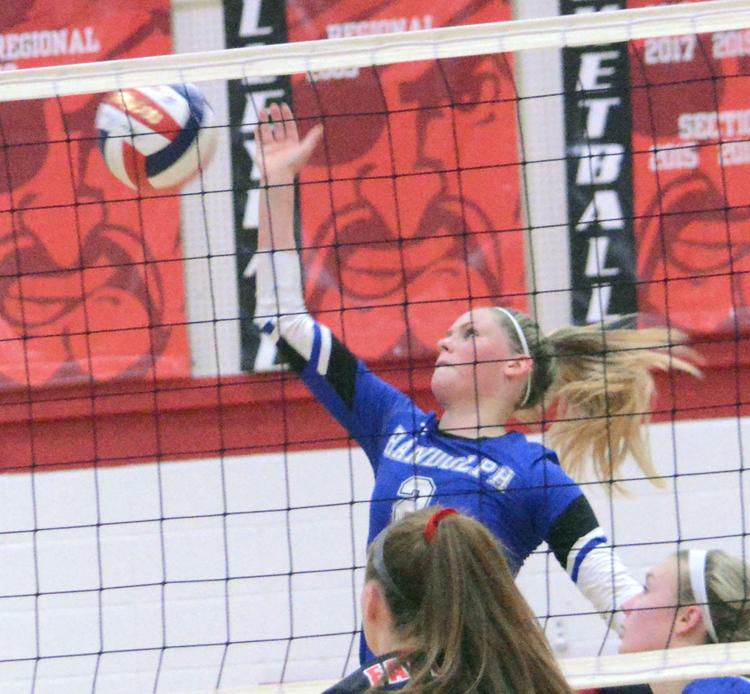 Taryn Schwartz 2.jpg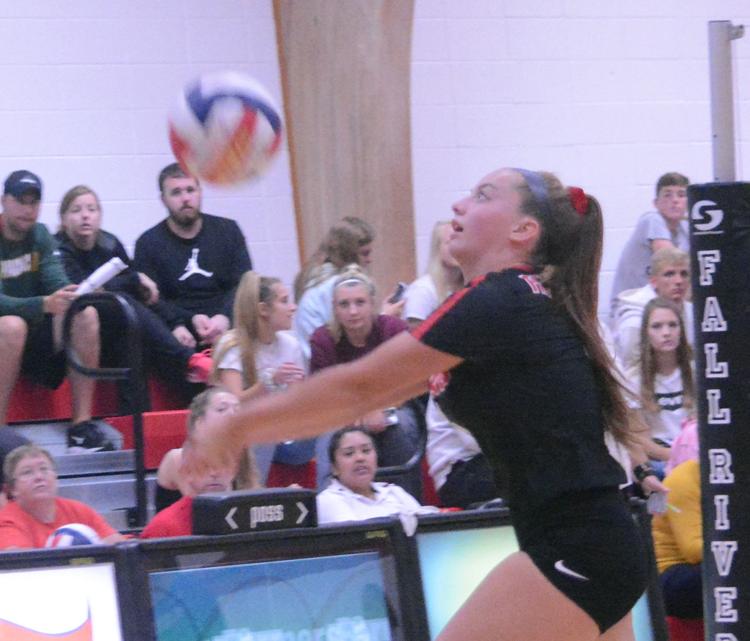 Taryn Schwartz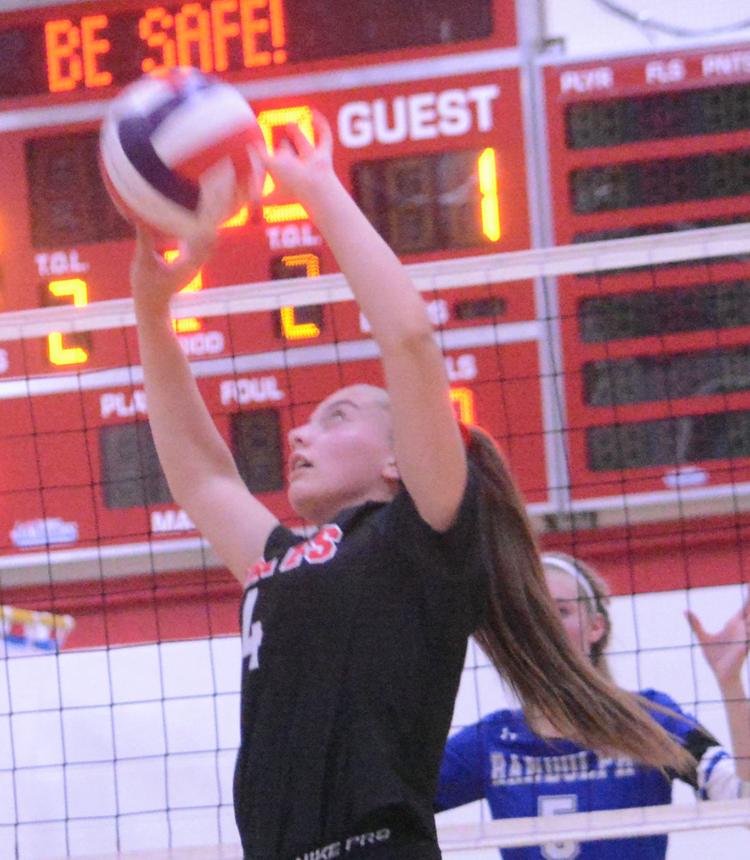 Fuller and Prieve.jpg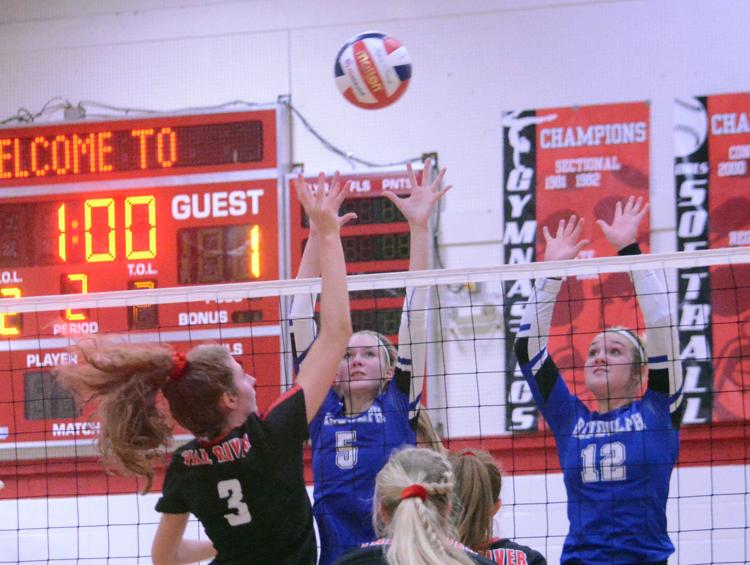 Brianna Prieve 3.jpg
Leisemann and Gregorio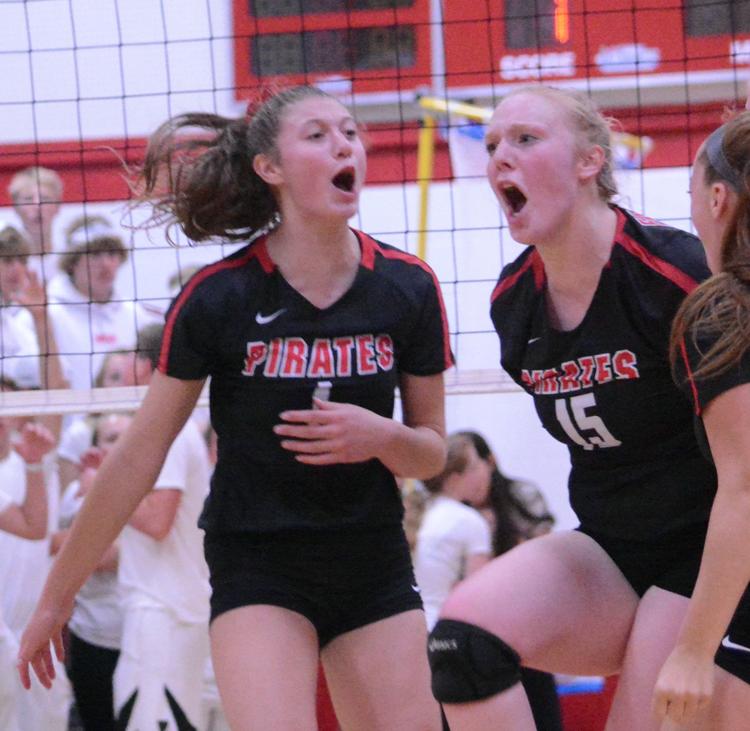 Brianna Prieve 4.jpg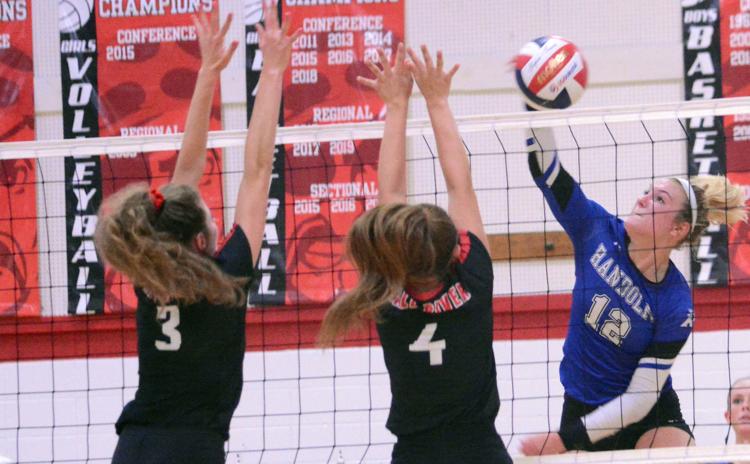 Lexi Rozinski 3.jpg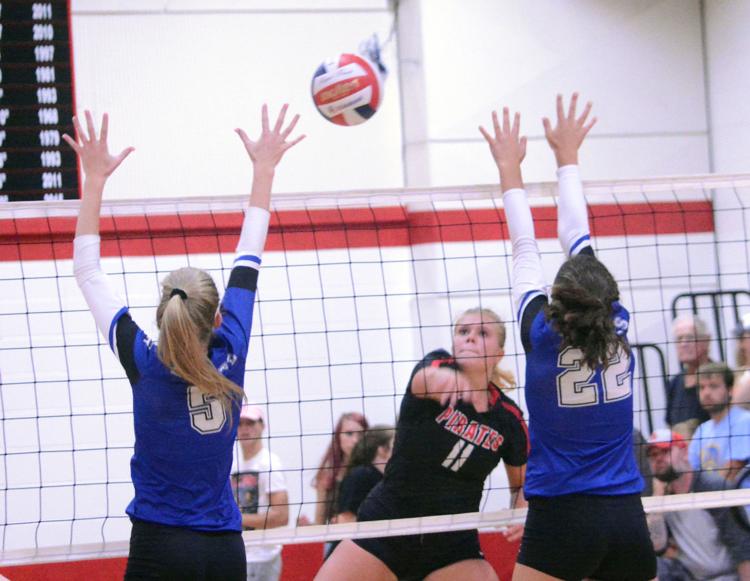 Sam Leisemann 2.jpg