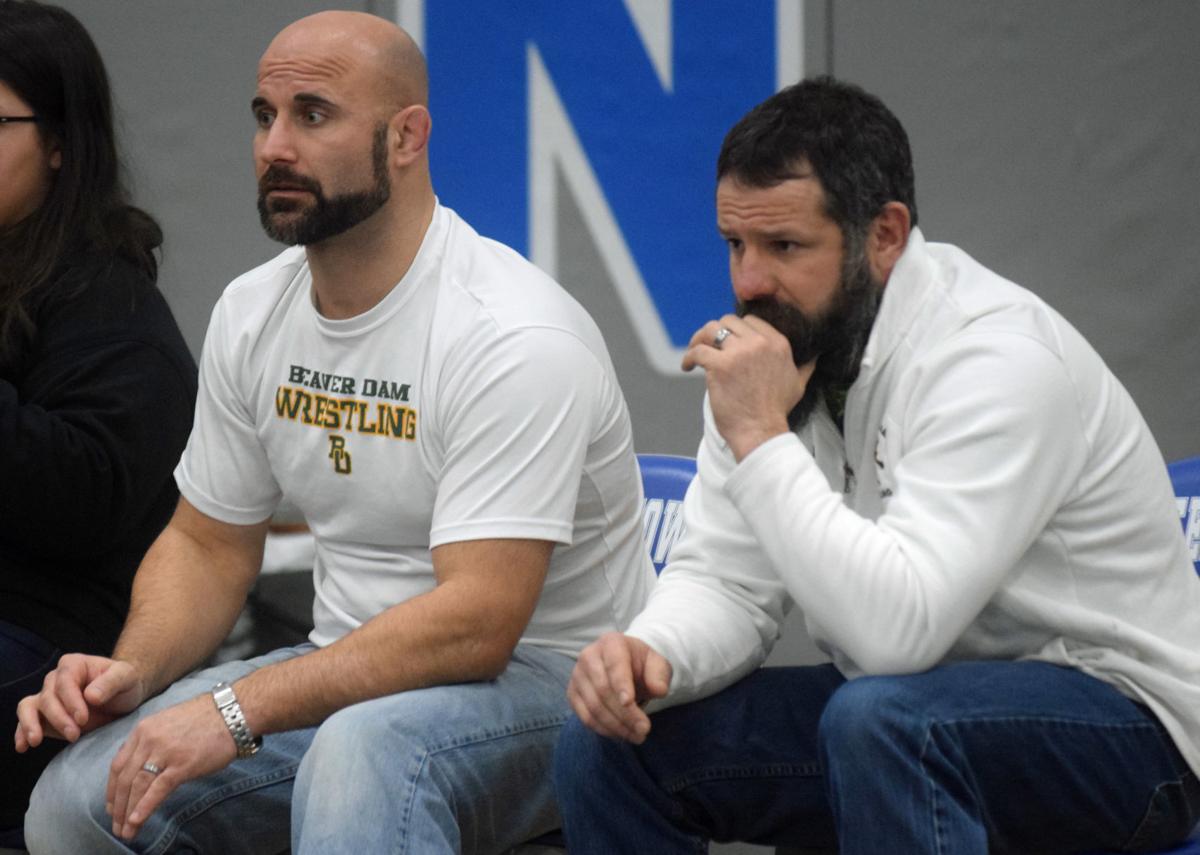 Last Wednesday's decision by the WIAA Board of Control to implement an individual state wrestling tournament for girls doesn't change much for the sport in the near term — in fact, it changes nothing at all for next season since the new format doesn't go into effect until the 2021-22 season.
Once it does go into effect, girls and boys will still compete against each other during the regular season before going their separate ways come February. And given the fact girls make up a small percentage of the sport's participation, the overall field in the boys state tournament won't be dramatically impacted.
There have been only two girls to make it as far as the state tournament, after all.
Farther down the road, though, the state's wrestling landscape could look a lot different.
It could look a lot more prosperous and diverse — and that's exactly what Beaver Dam coach Tim Winker is hoping for.
"The biggest thing," he said, "is it opens the sport of wrestling to more people, which means we're going to have more fans and it's going to grow the sport.
"I'm excited. It's a very positive thing."
The reason for the WIAA leaving the regular season as mixed-gender for now is to give girls wrestling a chance to gain momentum, which it's hoping a separate state tournament for girls — Wisconsin is now the 27th state with such a tournament — will do.
Winker said that wrestling is fairly popular among girls in Beaver Dam at the youth and middle school levels — "I'd say there's a fair amount of girls involved but I couldn't give you exact numbers," he said — but by the time they get to high school the numbers drop off significantly for one reason or another.
Having a separate state tournament for girls, he thinks, might help retain some of that interest.
And Horicon coach Joe Kern agrees.
"I think the WIAA made a great choice, because I do think that in the future it will get some young girls coming through the middle school program to think about sticking with the sport," said Kern, who added that there are currently four middle school girls in Horicon who are in the youth wrestling program. "It's very difficult at the high school level for girls to compete."
Kern pointed to the Marshmen's recent program history and 2017 graduate Brittany Roser, a talented athlete who qualified for the sectional tournament as a sophomore and also took fourth in the Division 3 girls discus at the WIAA State Track and Field Championships in 2016 and fourth in the D3 shot put in 2017.
"Even though she stuck with it four years and wrestled with us, you could definitely tell it was taking a toll on her," Kern said of the uneven playing field she competed on, an inherent result of the mixed gender format. "If she had a girls state tournament at the end of the year it may have helped rejuvenate her as far as how she was looking at the sport."
Kern said that one of the girls in Horicon's middle school program is also a very talented basketball player, meaning when she gets to high school she'll have to choose between the two sports since they're both winter sports.
"So something like this might help sway her toward wrestling," Kern said of the WIAA having a girls state wrestling tournament.
As far as the future of girls wrestling as an entirely separate sport from boys wrestling goes, it remains to be seen how exactly that unfolds.
But co-operative programs — Pardeeville/Cambria-Friesland/Rio, where coach Jesse Huset said one girl was on the team last year and there's interest at the middle school and youth levels, joining up with, say, Beaver Dam and Horicon and one or two other schools, for example — could be a fertilizer for girls wrestling to grow fast.
"That would be a good jumping off point," Kern said.
Regardless of what form progress takes, most agree that starting the process of separating two genders by adding a girls wrestling state tournament is a good thing.
"It's a very positive move for the sport of wrestling in the state of Wisconsin," Winker said.
Follow Dan on Twitter @Danny_Larson_8 or contact him at 920-356-6753.
Get in the game with our Prep Sports Newsletter
Sent weekly directly to your inbox!