The Beaver Dam prep wrestling team held its Parents Night when it hosted Portage in a Badger North Conference dual meet on Friday.
But the Beaver Dam parents didn't get to see a lot of positives, as the Warriors started out fast and never gave in on their way to a 60-6 victory over the Golden Beavers.
"I think it comes down to preparation and we've done a pretty good job consistently," Portage coach Shane Haak said. "We're having good mental preparation. It's just good leadership. You have to come out ready to wrestle. That really is some of the testament to some of the leadership that we have the ability for guys to come out ready to wrestle."
Starting out at 220 pounds, the Warriors won the first 10 matches to take a 53-0 lead. Portage won seven of their matches by pin fall including 220-pounder Shane Steines, who started the night by pinning Beaver Dam's Hayden DeZarn in 3 minutes, 3 seconds.
"In duals, it's important to get the extra-team point," Haak said. "In a couple of the matches, we were able to get a major decisions. In seven matches we got the pin fall. In dual-team wrestling, it's vital to get the extra team point and save the extra team point."
Portage's 106-pounder Chase Beckett defeated Beaver Dam's Kyler Neuberger by major decision, 9-1. Portage's 145-pounder Jessie Tijerina defeated Dietrich Jaeckel, 12-4.
"Those two weight classes stood out to me," Haak said.
Beaver Dam, who was missing 152-pounder Ian Wendt-Utrie, 160-pounder Teagan McCormack, 170-pounder James Brown, and 220-pounder Nick Ludowese, had a rough start.
You have free articles remaining.
"We knew going in that their best three wrestlers were going to wrestle our best three wrestlers and they won all the matches," Beaver Dam coach Tim Winker said. "I'll give every single one of their kids credit. Chase Becket, Jessie Tijerina and Lowel Arnold (who defeated Logan Thomas 8-1) are very good wrestlers.
"Once I knew the dual was out of reach, I wanted our kids to get the best matches they could. We did and hopefully we gave them a good match to help them get better too."
At 160 pounds, Beaver Dam's Spencer Booth definitely got his best, as he got two points out of a reversal in the final three seconds to beat Spencer Andrews 2-1. The win put Beaver Dam on the board to make it 53-3.
"I think it was nice to get our guys on the board and help our guys get a little bit of confidence going into those last couple of matches," Winker said. "We knew that through the bottom of their lineup (Portage) is solid, and we have a lot of inexperienced kids in there. It was just going to be a lot of matches that I didn't know how they were going to turn out."
To end the night, Beaver Dam's Jose Rodriguez won a high-scoring match over Portage's Anthony Trujillo, 17-14.
"It was good just to see that fight out there from our kids regardless of what way it was," Winker said. "It was nice to see Jose go out there and continue to fight the entire 6 minutes. He's up, he's down, he's making mistakes, but he's finding a way to come back and still score."
106 pounds — Chase Becket, P, def. Kyler Neuberger, BD, 9-1, MD. 113 — David Williams, P, pins Eddie Tostado, BD, in 2:47. . 120 — Riley Hibner, P, pins Matthew Hendrix, BD, in 3:12. 126 — Jeffry Jones, P, pins Carson Graham, BD, in :32. 132 — Garrett Crawford, P, pins Caleb Frey, BD, in 3:22. 138 — Seth Williams, P, pins Brayan De La Cruz, BD in 3:22. 145 — Jessie Tijerina, P, def. Deitrich Jaeckel, BD, 12-4, MD. 152 — Lowell Arnold, P, def. Logan Thomas, BD, 8-1. 160 — Spencer Booth, BD, def. Spencer Andrews, 2-1. 170 — Oz Gaytan, P, def. Dakota Lillie, BD, 6-2. 182 — Jack Callen, P, def. Andrew Rosado, BD, 15-6, MD. 195 — Jose Rodriguez, BD def. Anthony Trujillo, P, 17-4. 220* — Shane Steines, P, pins Hayden DeZarn, BD, in 3:03. Hwt — Hayden Steinle, P, pins Jayden Corr, BD, in 3:33.
Chase Beckett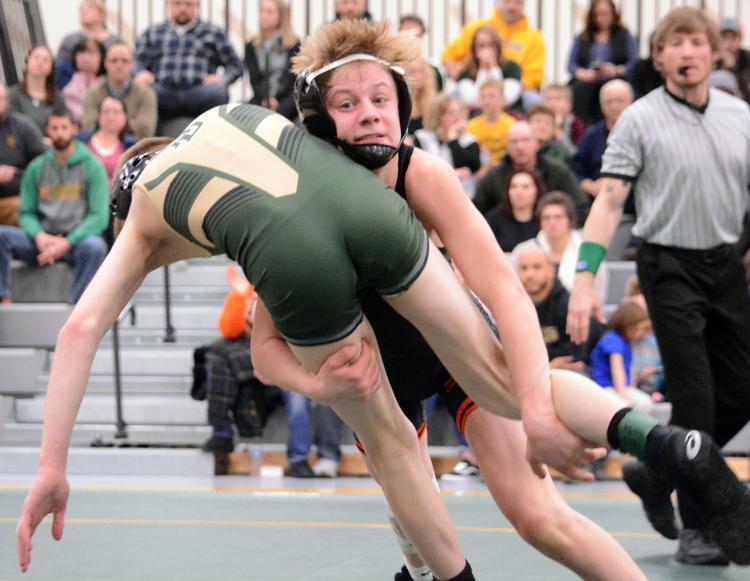 Eddie Tostado and David Williams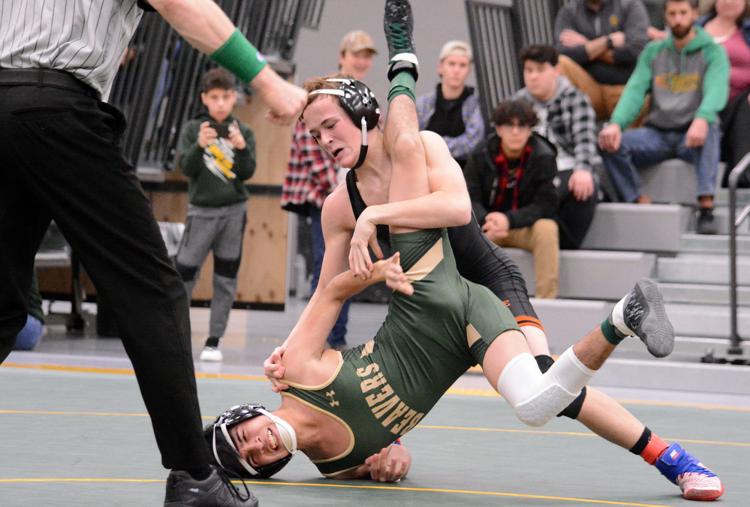 Eddie Tostado and David Williams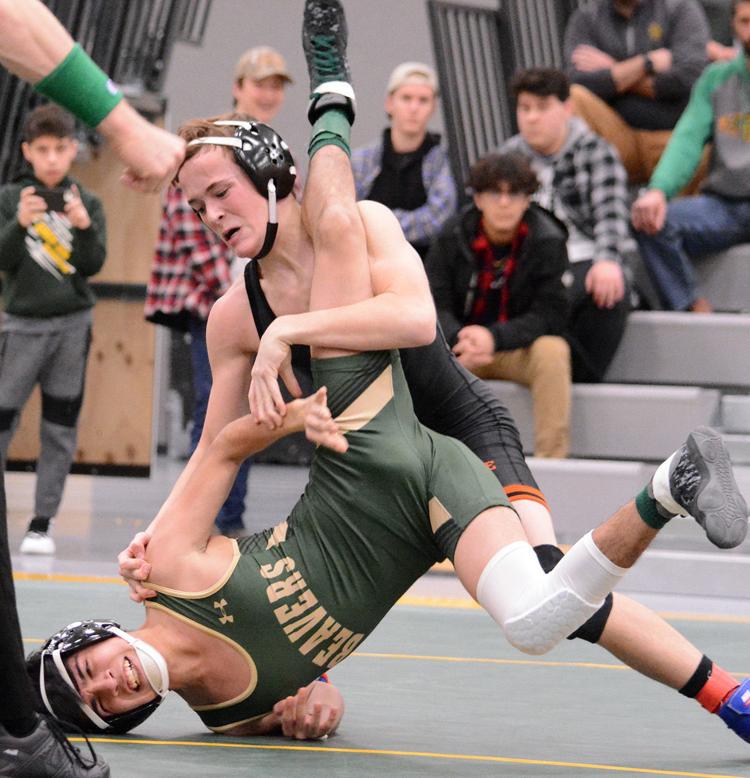 Hayden DeZarn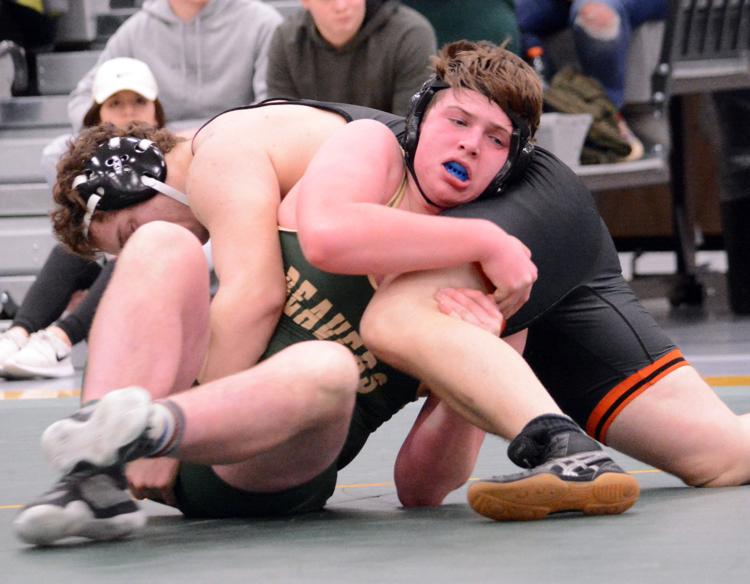 Hayden DeZarn 2.jpg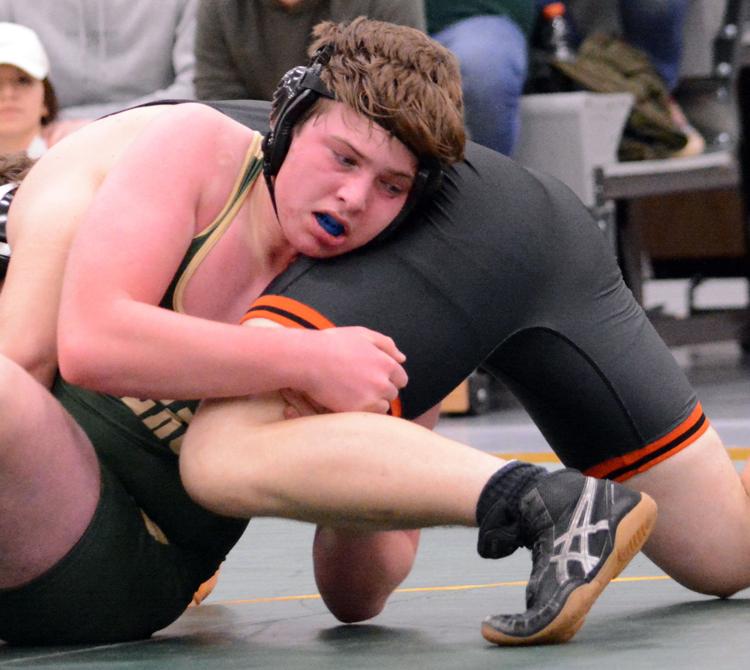 Shane Haak.jpg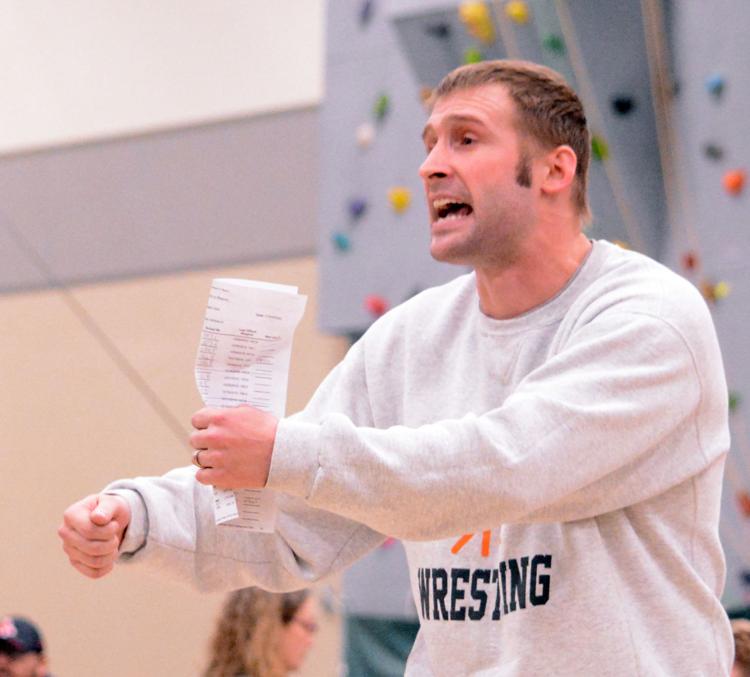 Kyler Neuberger.jpg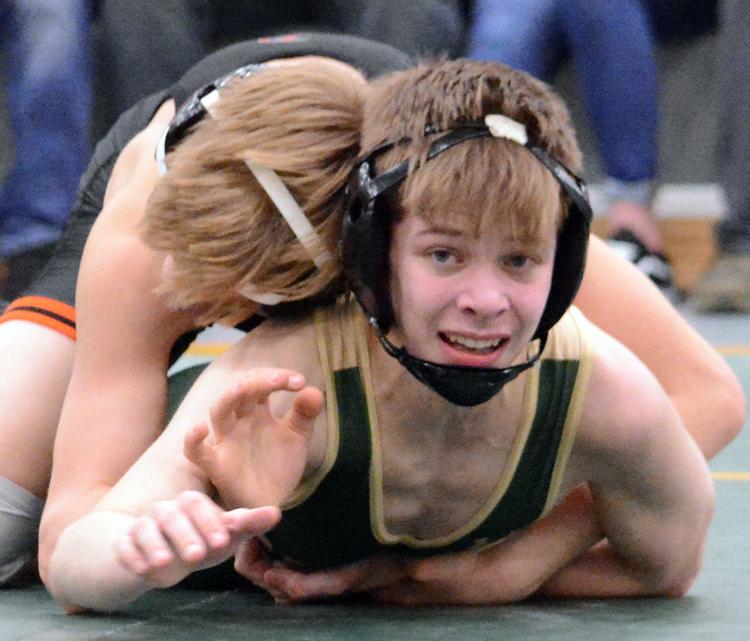 Chase Beckett 2.jpg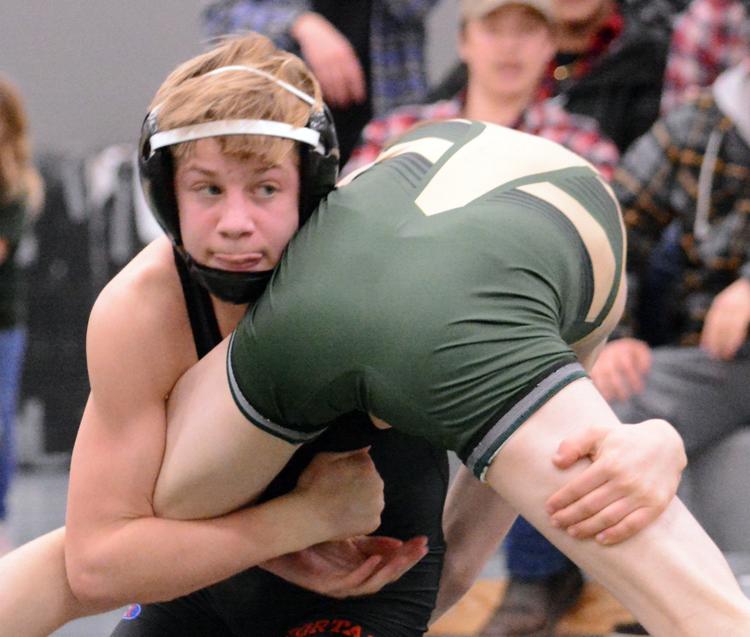 Matthew Hendrix.jpg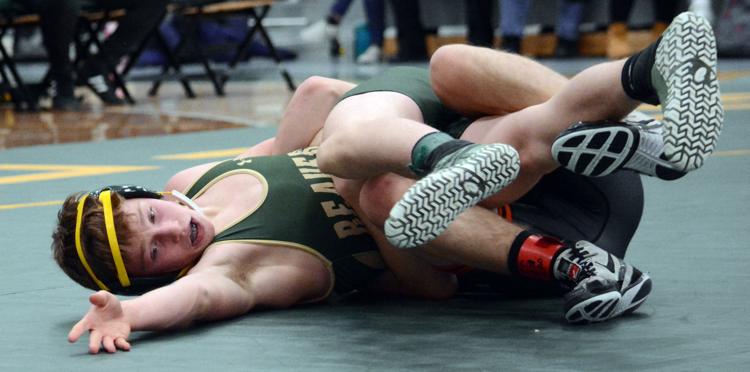 Carson Graham and Riley Hibner.jpg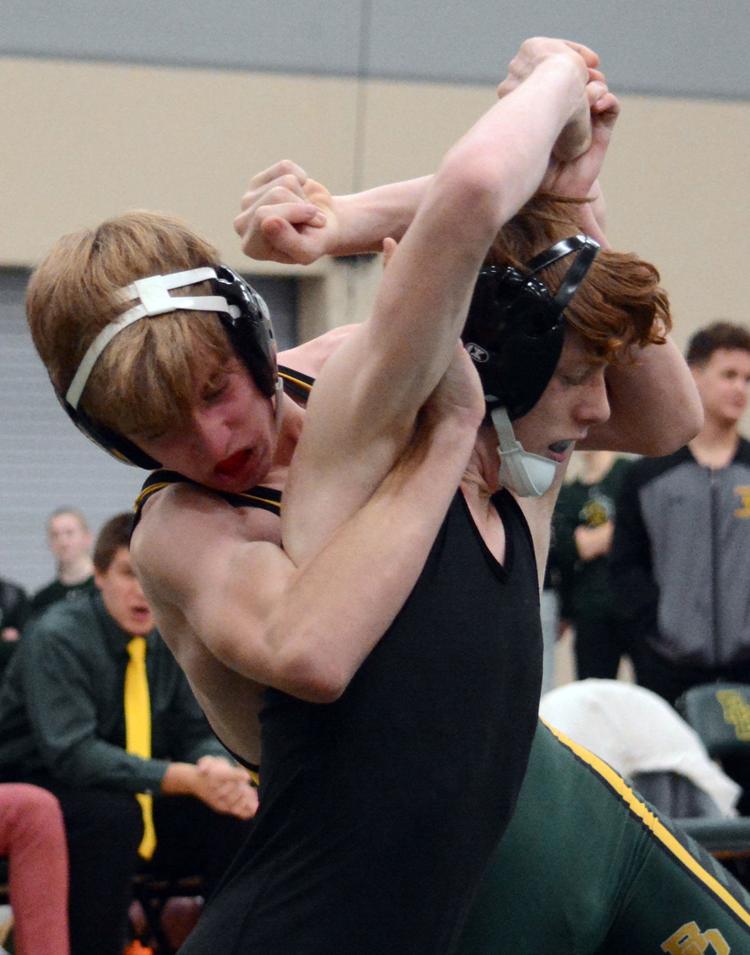 Garett Crawford and Caleb Frey.jpg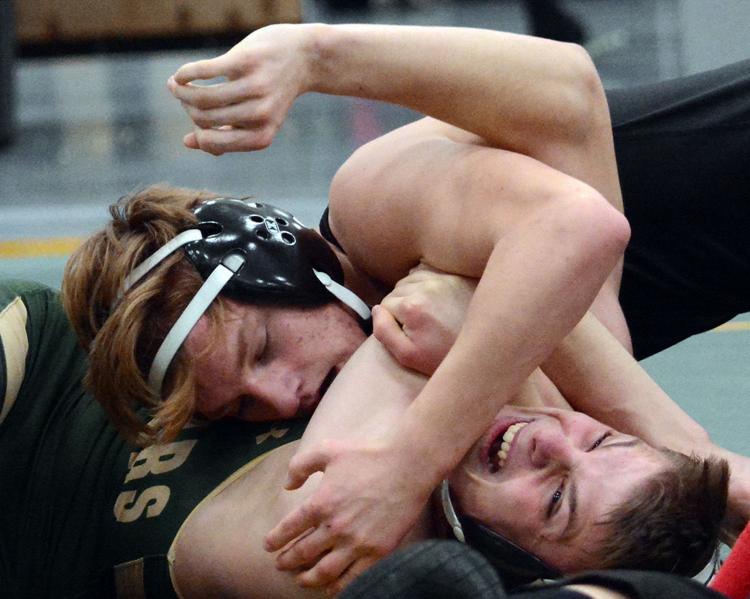 Garett Crawford and Caleb Frey 2.jpg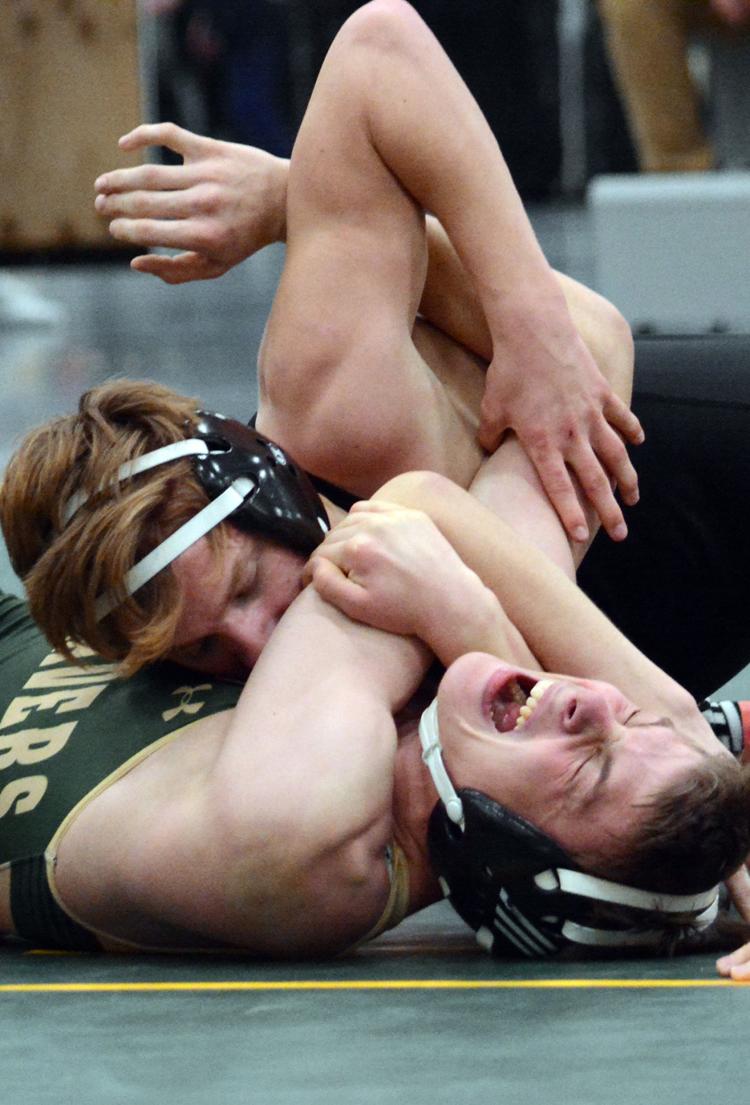 Brayan De La Cruz.jpg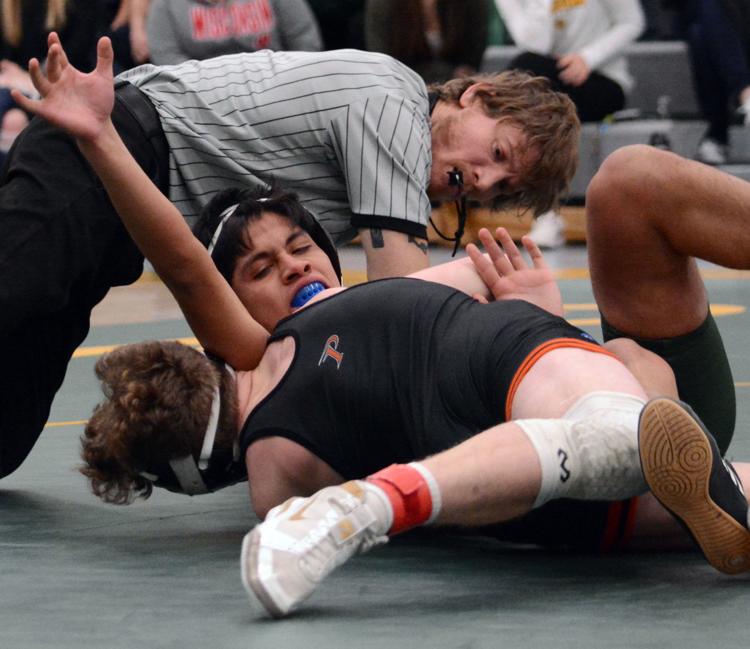 Dietrich Jaeckel.jpg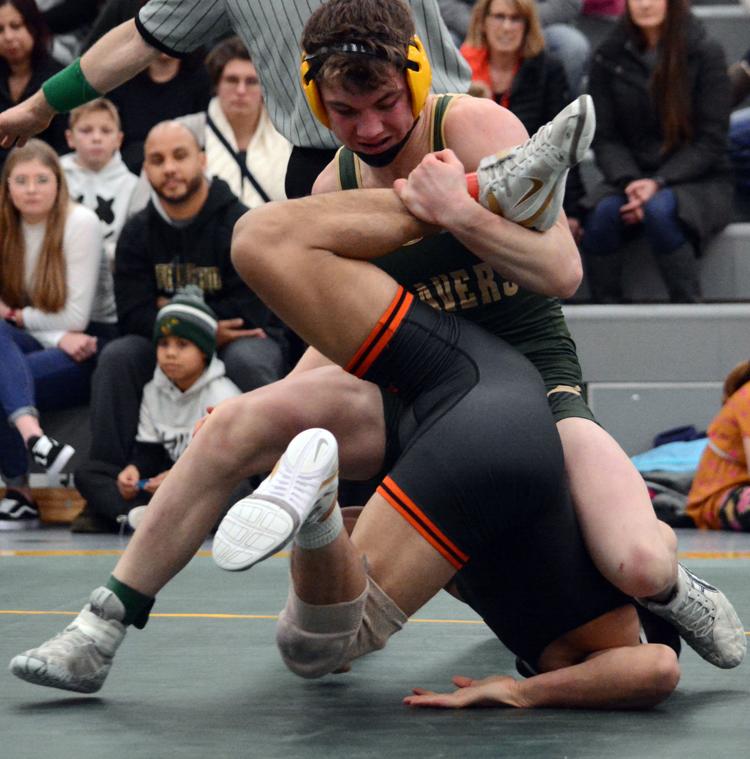 Spencer Booth.jpg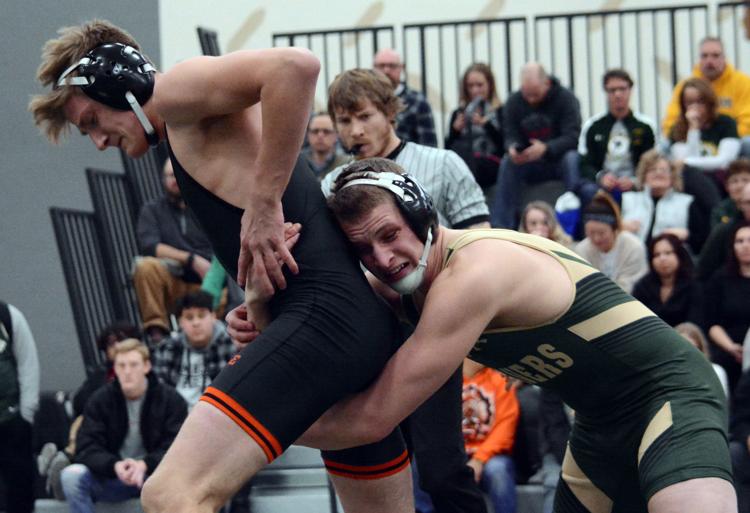 Spencer Andrews.jpg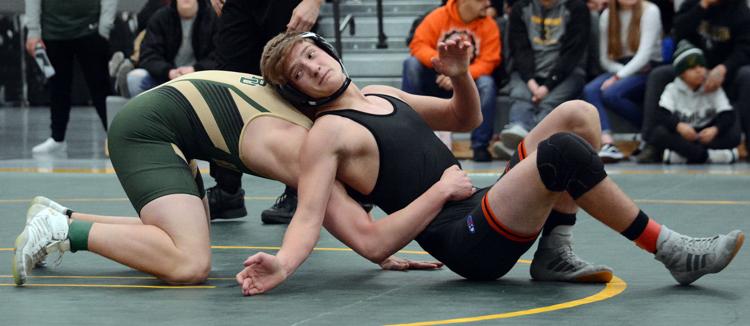 BD bench.jpg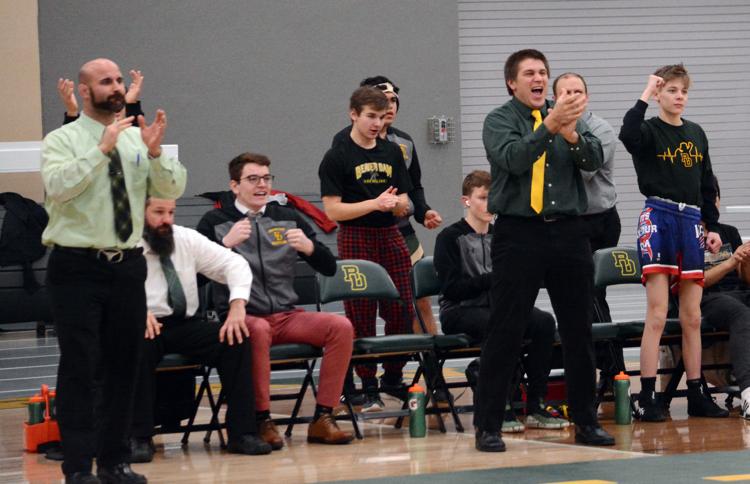 BD bench 2.jpg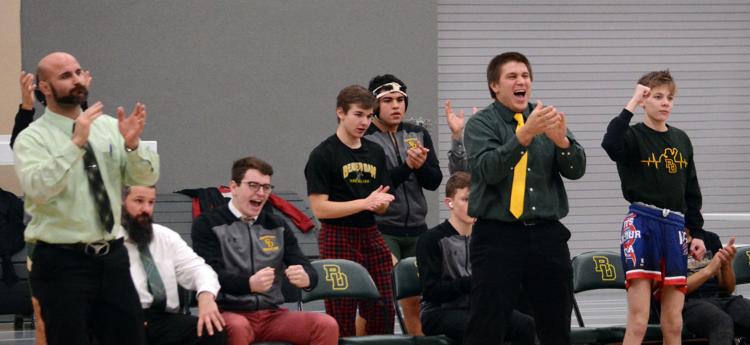 BD crowd.jpg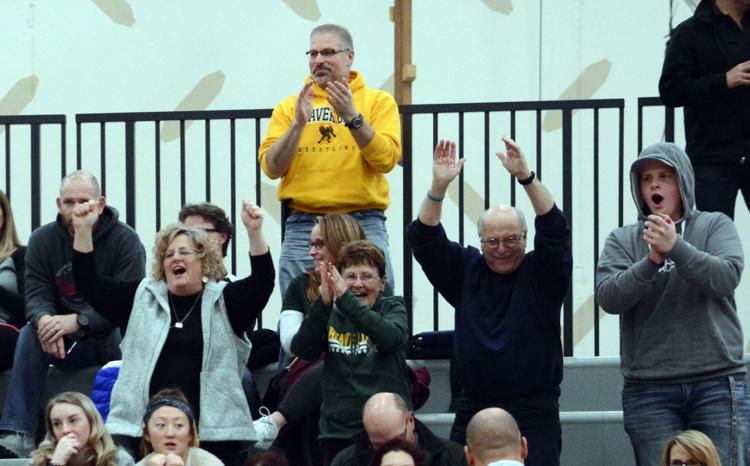 Dakota Lillie.jpg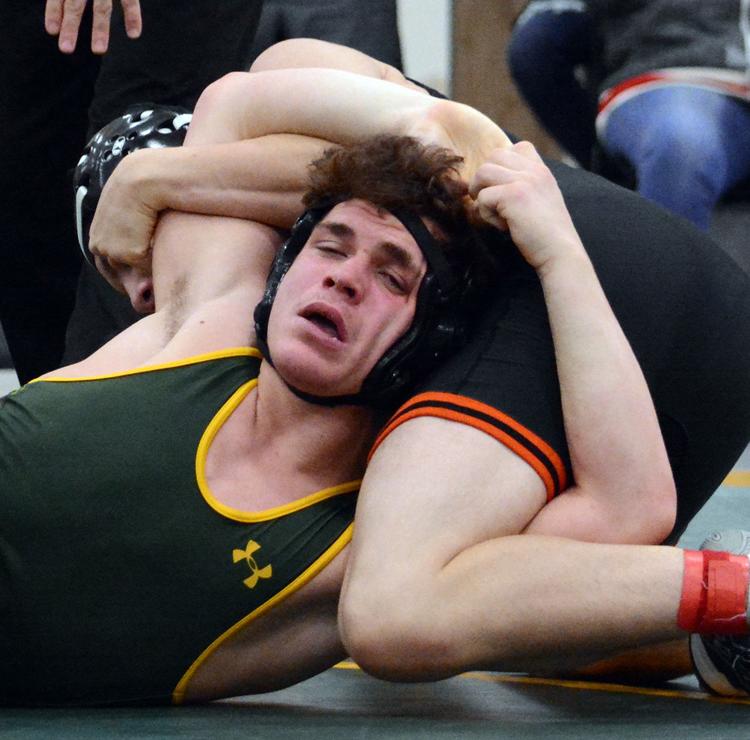 Oz Gaytan.jpg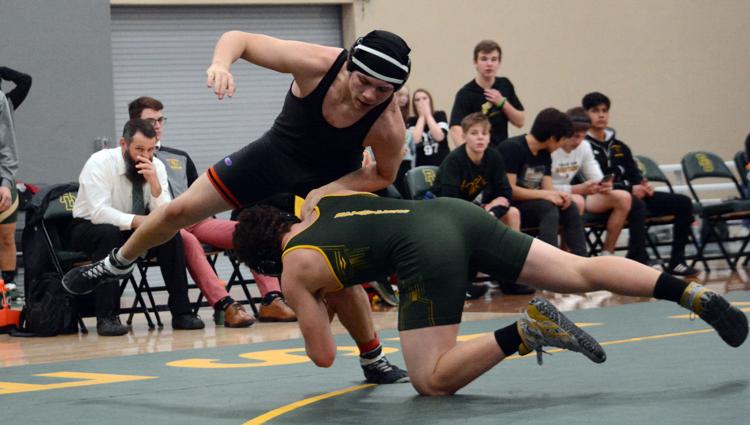 BD coaches.jpg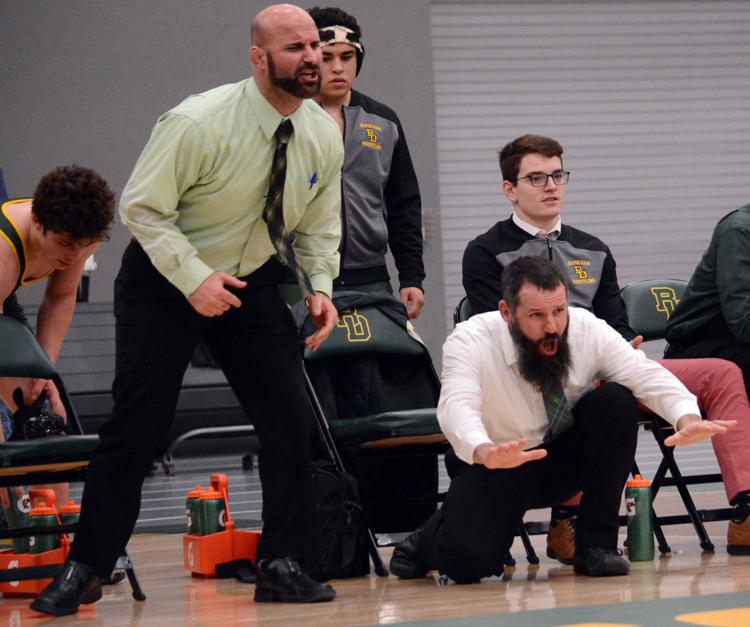 Anthony Trujillo.jpg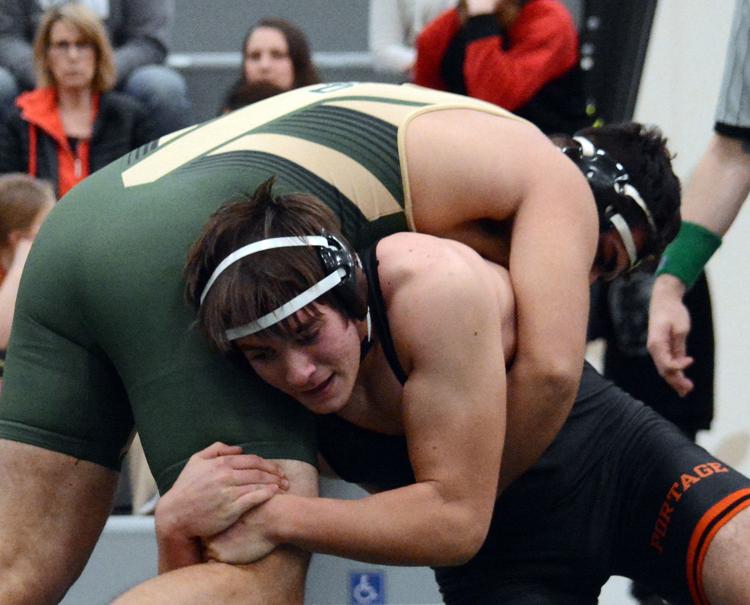 Jose Rodriguez and Anthony Trujillo.jpg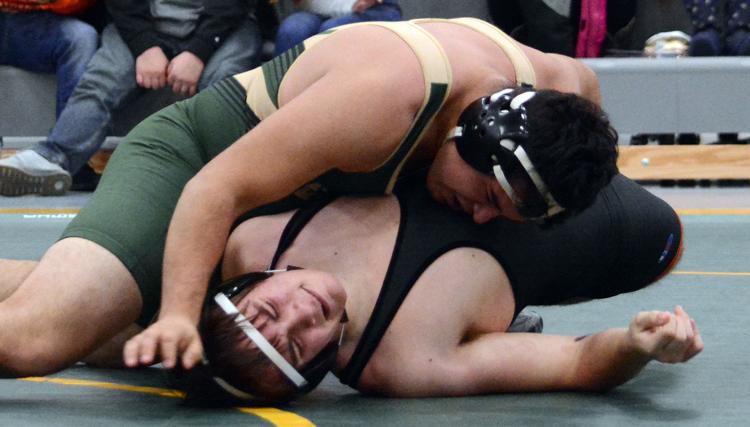 Follow Mark McMullen on Twitter @mmcmull2 or contact him at 920-356-6754.