The Beaver Dam wrestling team knew Friday night's Badger North Conference dual meet with Waunakee was going to be tough.
However, coach Tim Winker still thought his team could pick up a couple of wins if the Golden Beavers stayed focused enough.
Unfortunately for the Beavers, that didn't happen and the Warriors dominated them, 53-9.
"I can't say it for every match, but in too many of our matches we weren't focused whether we had the upper hand or we were outmatched," Winker said. "We did not have the focus, intensity and good technique that I expect out of our guys when we go out onto the mat."
For instance, Beaver Dam's 106-pounder, Kyler Neuberger (8-2), and 113-pounder, Matthew Hendrix (10-4), both lost their matches by just six points. Beaver Dam's Ian Wendt-Utrie lost 9-4 to Colton Grindle at 170.
"Part of it's focus, part of it is we've had a lot of guys with illness coming through practice, so it really hurts your conditioning," Winker said. "I think it's just the mental focus at the end of the match; we start getting a little tired and it's tough to focus on the right things."
At 120, Beaver Dam's Caleb Frey had a three-point lead near the end of the third period. But a reversal and a takedown later he lost it. With just a few seconds left in the third, Frey did get into a near fall where the referee counted to one before time ran out, which awarded him two points.
It wasn't until after the match, Winker said, the referee awarded Waunakee's Nick Schweitzer a point for stalling. When it was all said and done it was tied at 10 to force overtime where Schweitzer ended up getting four points off a reversal and a near fall.
"Caleb gave himself a lot of opportunities to score," Winker said. "He was looking to score points. He just put himself in bad positions, let himself get into bad positions and just didn't focus the entire way through the match. It ended up costing him."
In many cases many of the Beaver Dam wrestlers put themselves in poor position. At 132 pounds, Nima Nafisi Bahabadi lost to Robert Statz 22-6 and 138-pounder Logan Thomas lost 18-0 to Kyle Wilcox.
Two Beavers did perform well, their coach said.
Teegan McCormack defeated Tristan Scott, 16-12, at 160 pounds to give the Beavers three points at the beginning of the match.
"Teegan's a very good upper-body wrestler," Winker said. "He's good at getting kids on his back. He still wrestled a little sloppy at times, but he did enough to win the match."
At the heavyweight class, Beaver Dam's Ramiro Vazquez pinned Dan Nelson at 1 minute, 58 seconds.
"Ramiro did a good job of staying in good position," Winker said. "He was the better wrestler going into that match and he took advantage of the mistakes the other kid made. He got the pin in the first period."
Beaver Dam's 126-pounder, Dan Lugo, (2:43); 145-pounder, Dakota Brown, (1:32); 182-pounder, Miguel Lemus (2:14), all lost their matches by pin fall.
Winker said in a lot of the matches the Beavers were out matched, but the margin of defeat showed his wrestlers weren't totally focused.
In the end, Winker said there is still one thing his team needs to work on before they can start to beat quality opponents. "Focus," he said.
WAUNAKEE 53, BEAVER DAM 9
106 – Kolby Heinz, W, def. Kyler Neuberger, BD, 8-2. 113 – Cade Reddington, W, def. Matthew Hendrix, BD, 10-4. 120 – Nick Schweitzer, W, def. Caleb Frey, BD, 14-10 (OT). 126 – Sam Lorenz, W, pins Dan Lugo in 2:34. 132 – Robert Statz, W, def. Nima Nafisi Bahabadi, BD, 22-6 (TF). 138 – Kyle Wilcox, W, def. Logan Thomas, BD, 18-0 (TF). 145 – Ty Miller, W, pins Dakota Brown, BD, in 1:32. 152* – Kael Johnson, W, def. Spencer Booth, BD, 11-0. 160 – Teegan McCormack, BD, def. Tristan Scott, W, 16-12. 170 – Colton Grindle, W, def. Ian Wendt-Utrie, BD, 9-4. 182 – Zach Marek, W, pins Miguel Lemus, BD, in 2:14. 195 – Daniel Ford, W, def. James Fletcher, BD, 9-0. 220 – Reed Ryan, W, def. Walker DeJager, BD, 22-7 (TF). 285 – Ramiro Vazquez, BD, pins Dan Nelson, W, 1:58.
Ramiro Vazquez 2.jpg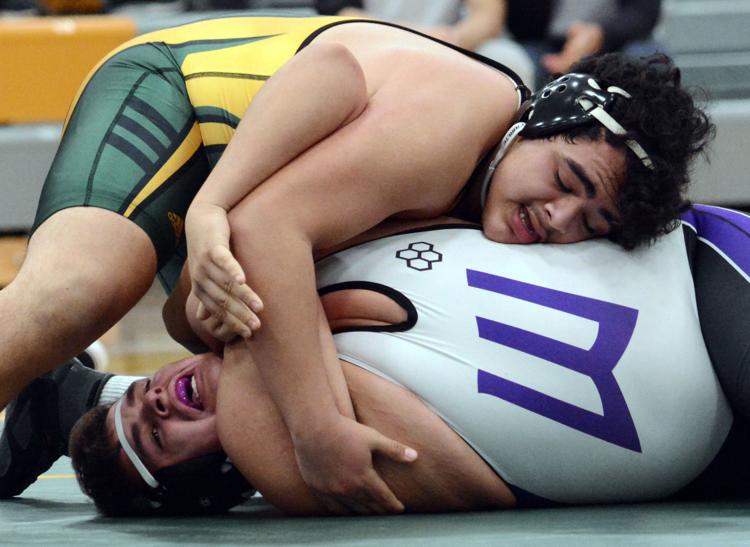 Teegan McCormack.jpg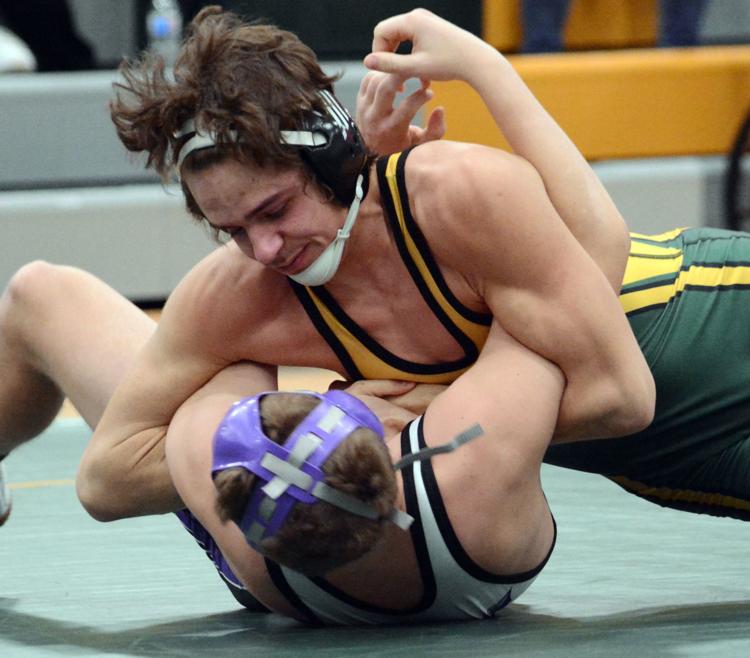 Benny the Beaver.jpg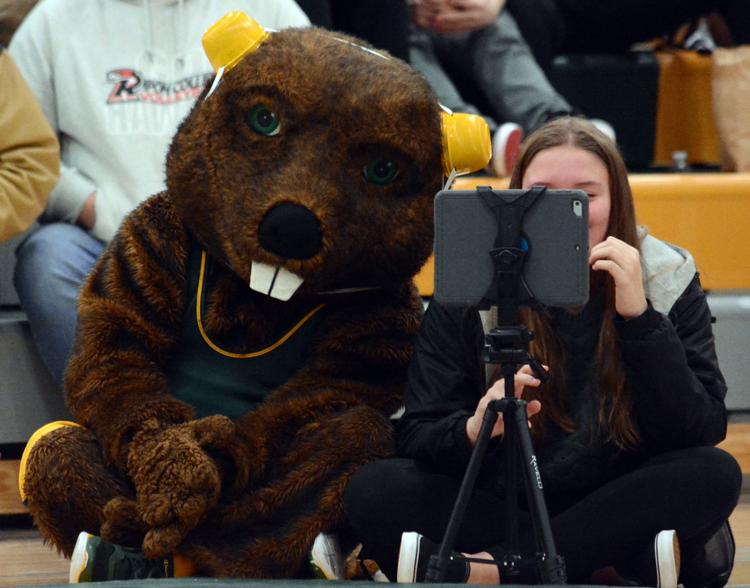 Caleb Frey.jpg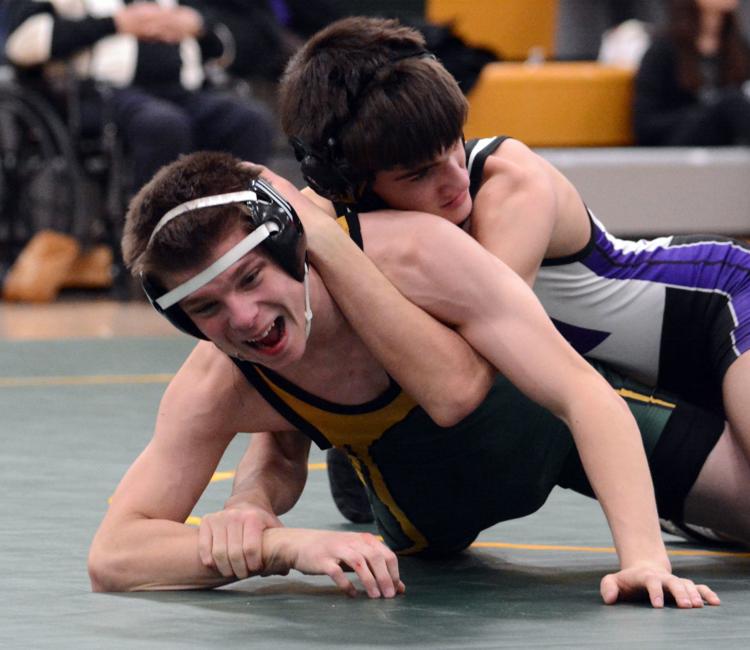 James Fletcher.jpg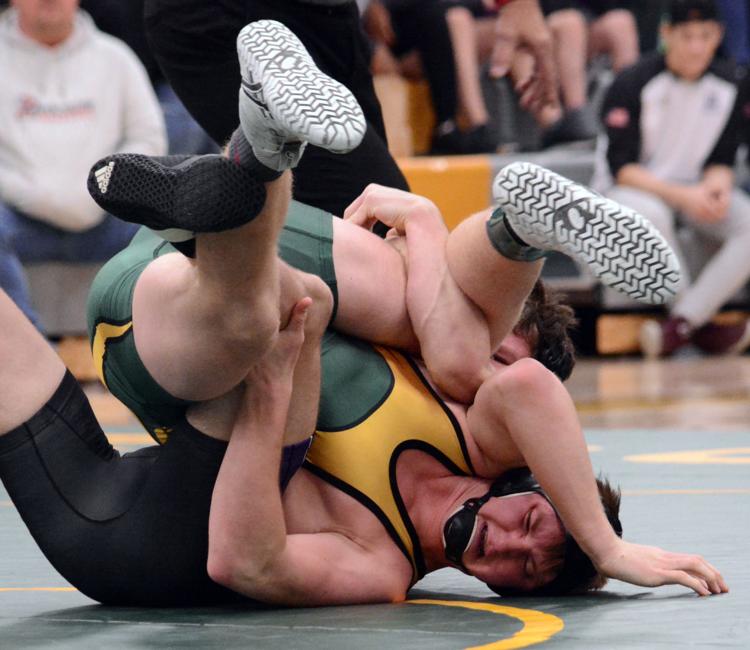 Miguel Lemus.jpg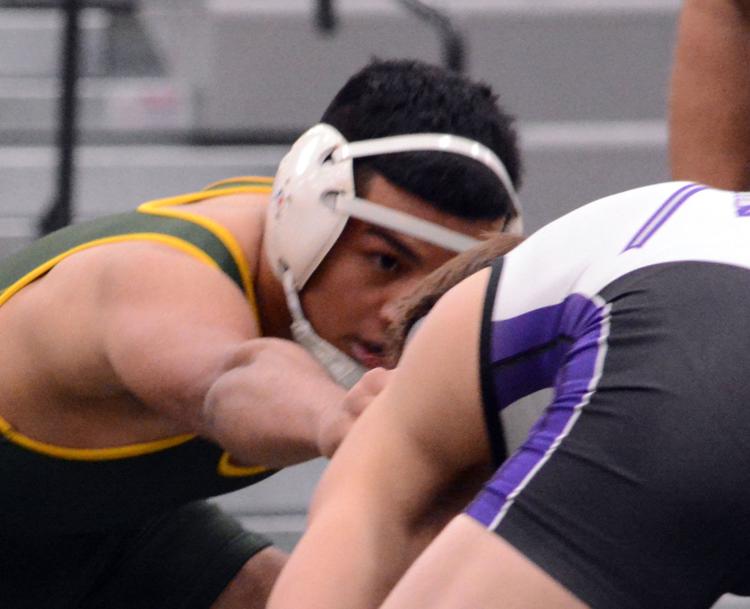 Walker DeJager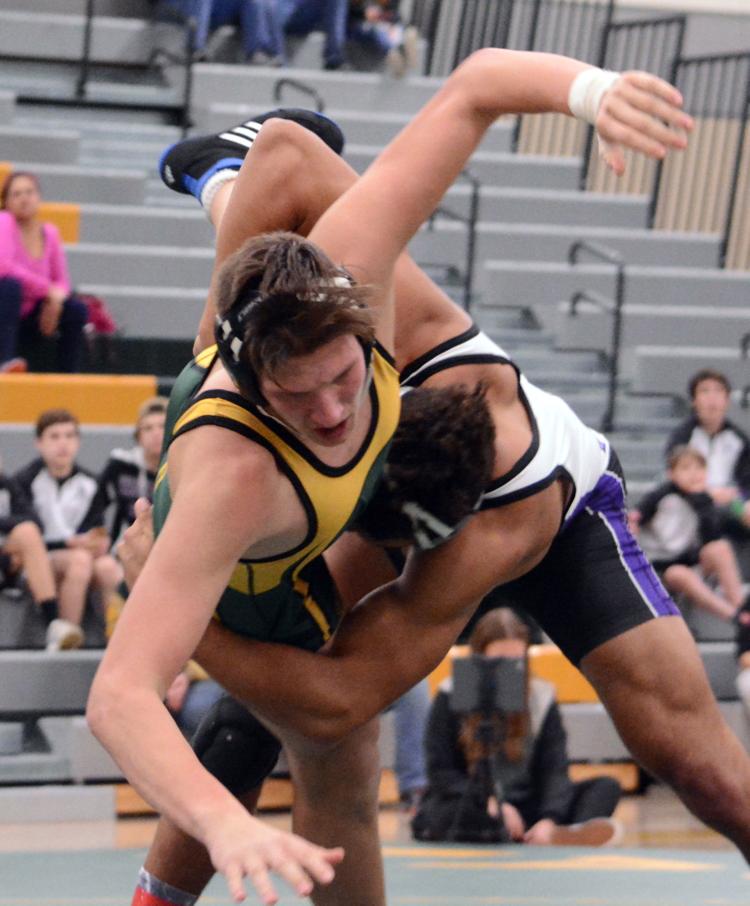 Kyler Neuberger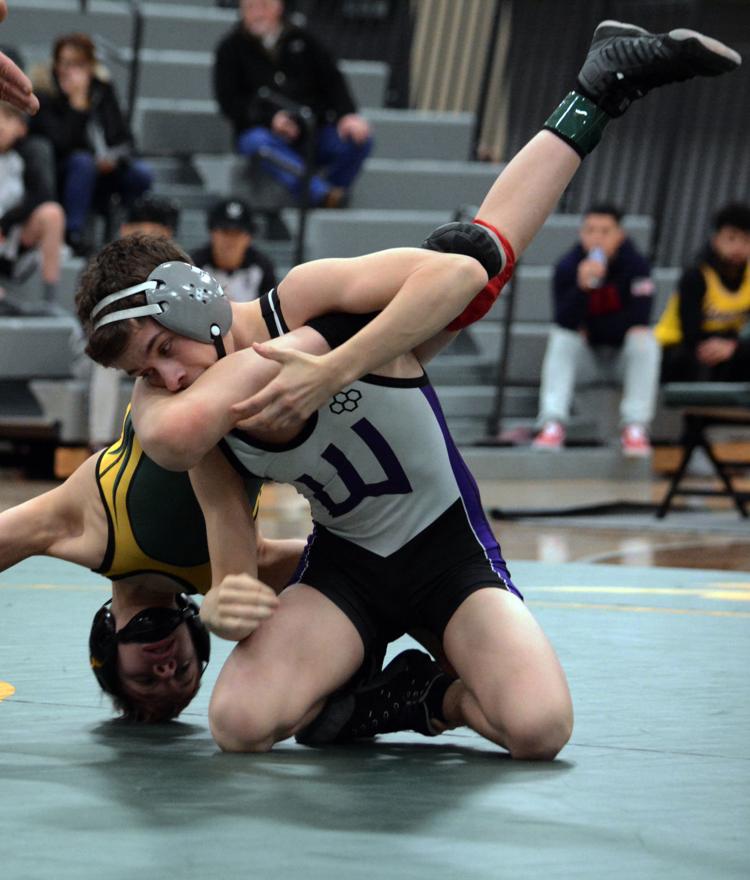 152 Spencer Booth.jpg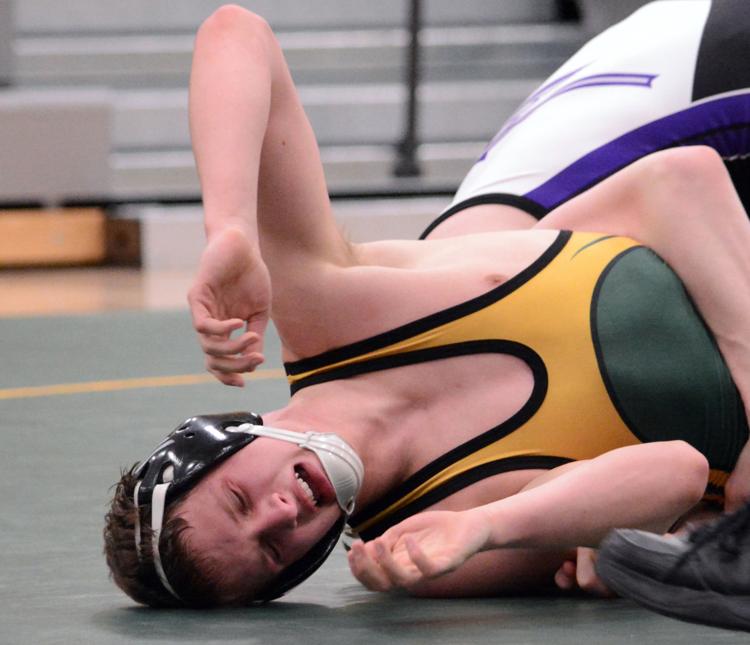 Teegan McCormack 2.jpg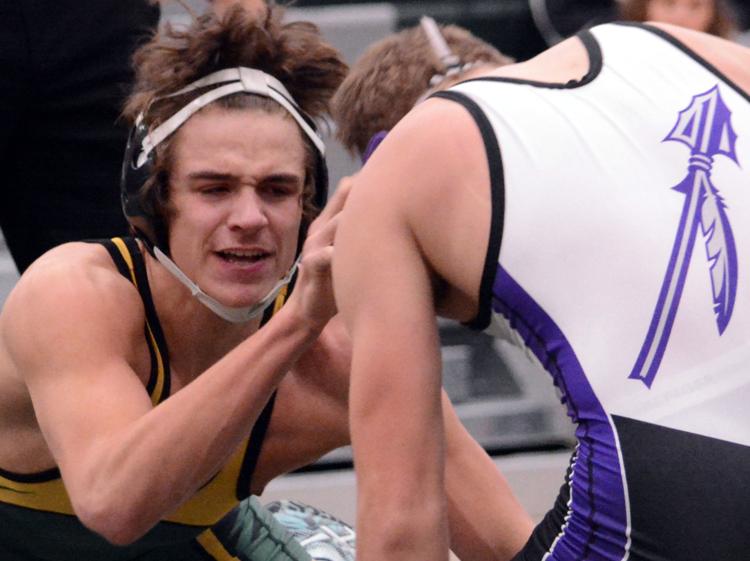 Ian Wendt Utrie.jpg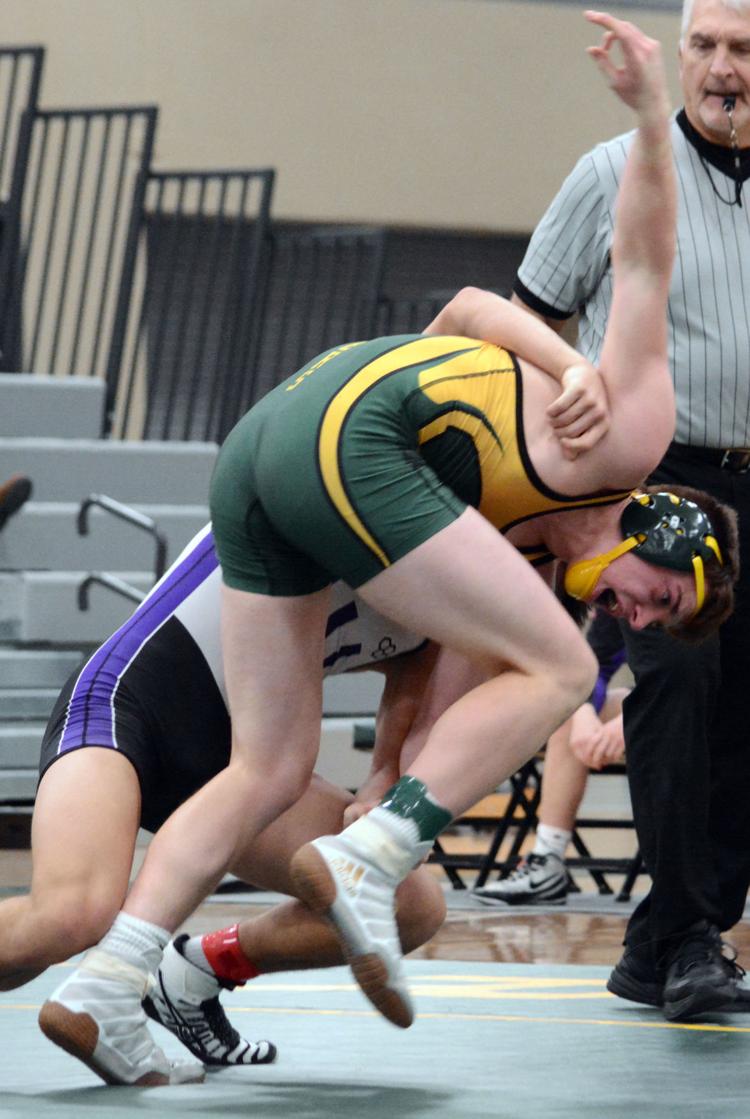 Ian Wendt Utrie 2.jpg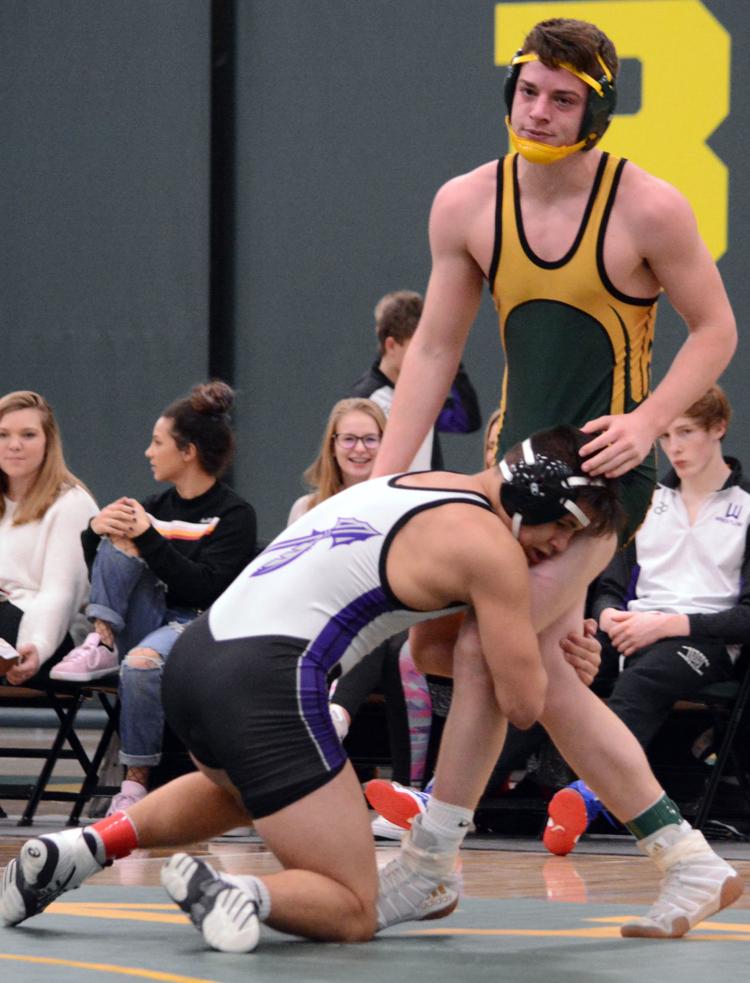 Walker DeJager and Reed Ryan.jpg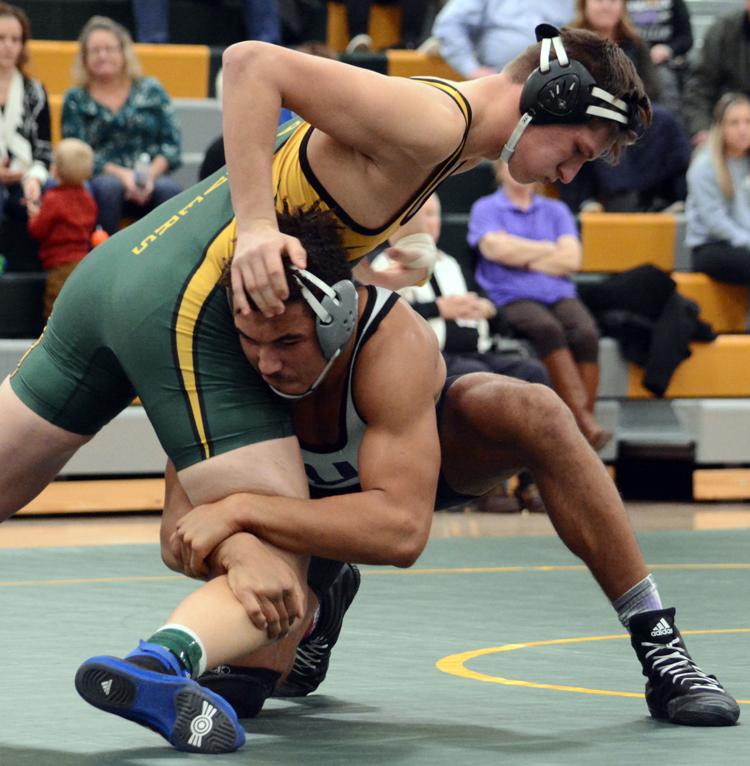 Walker DeJager 2.jpg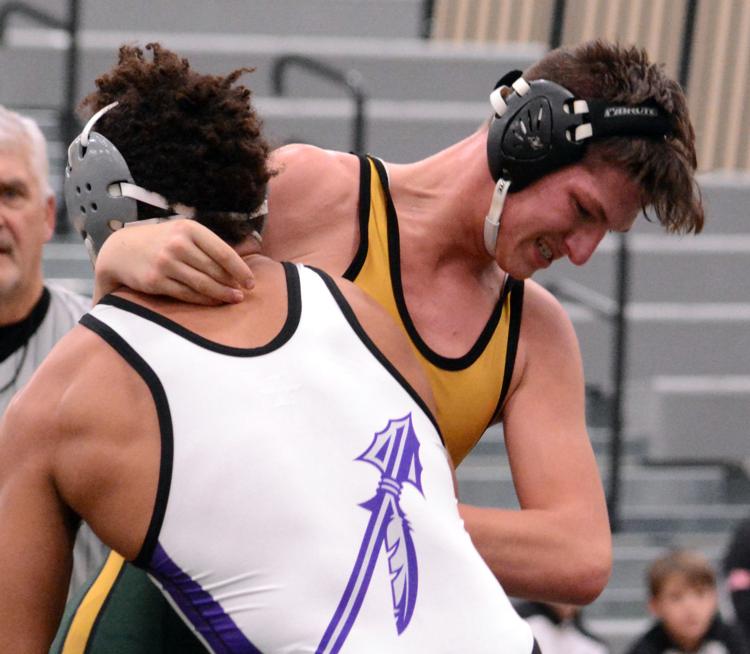 Ramiro Vazquez.jpg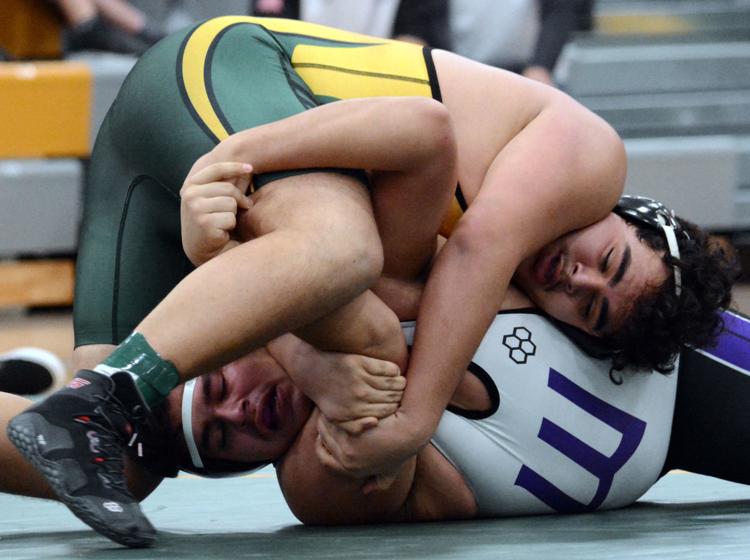 Waunakee bench.jpg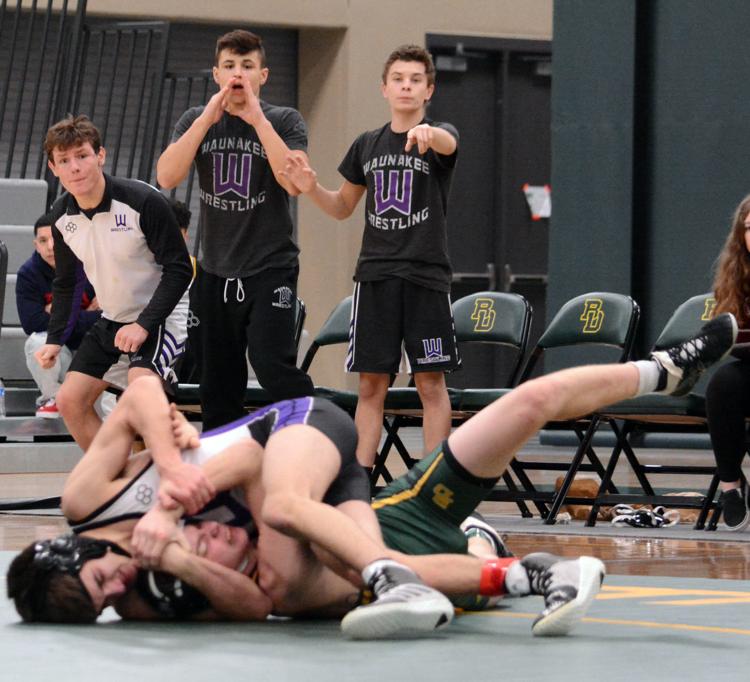 Waunakee bench 2.jpg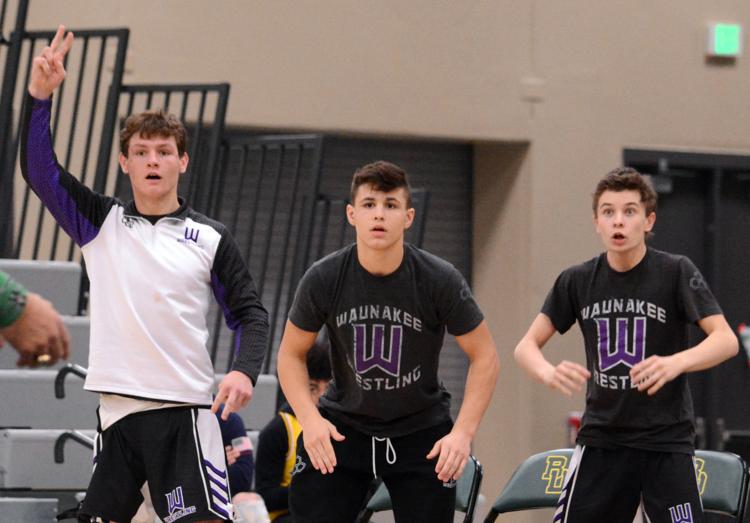 Waunakee bench 3.jpg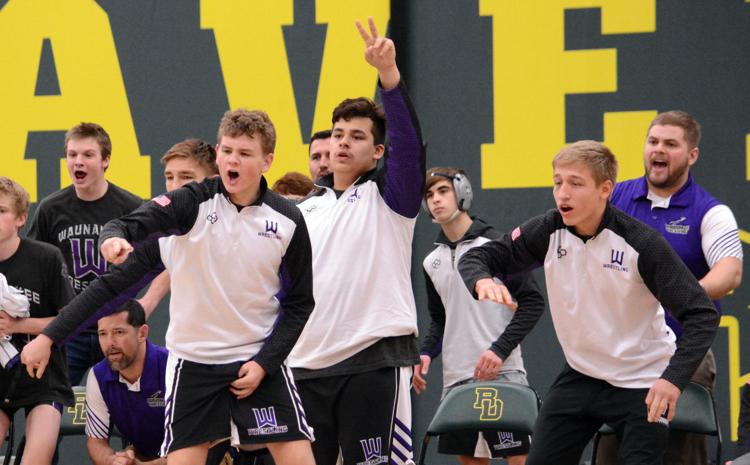 Logan Thomas.jpg