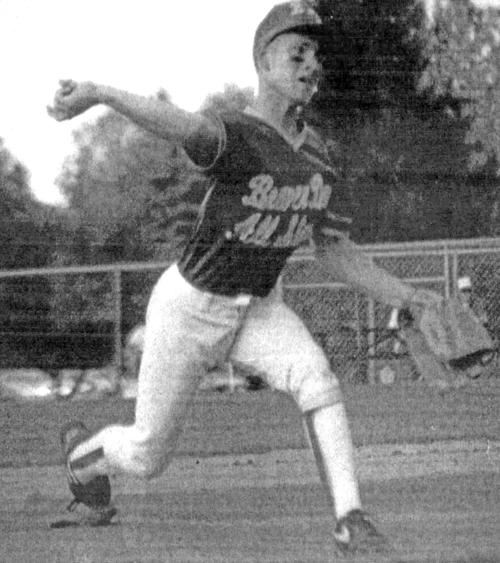 TODAY'S HIGHLIGHT
On this date in 1992, the Beaver Dam Williamsport Tournament All-Star Team, a team of Little Leaguers trying to make it to the Little League World Series in Williamsport, Pennsylvania, defeated Antigo 8-2 in Wausau to win the Wisconsin Little League championship and advance to a national regional tournament in Indianapolis. Tim Janz pitched a six-hitter for Beaver Dam, striking out 11 and walking three. And powering the way at the plate were Chris Kuenzi and Ryan Root, who belted a two-run homer and a solo homer, respectively, during a five-run first inning that started Beaver Dam well on its way to the state title. It was the first time in Beaver Dam Youth Baseball history that a team had won state, and at stake at the national regional tournament was a trip to Williamsport.
2006
Former Green Bay Packers defensive lineman Reggie White is inducted into the Pro Football Hall of Fame in Canton, Ohio along with Troy Aikman, Harry Carson, John Madden, Warren Moon and Rayfield Wright. White had 198 sacks during his 15-year career, trailing only Bruce Smith (200) on the all-time list. White spent 1993 through 1998 in Green Bay, including tallying three sacks during the 1997 Super Bowl win over the New England Patriots.
1987
Paul Molitor doubled in the third inning to extend his hitting streak to 19 games in the Brewers 5-1 victory over the Baltimore Orioles at County Stadium in Milwaukee. His streak would eventually reach 39, the seventh-longest in MLB history.
1966
The Green Bay Packers claimed a 38-0 win over the College All-Stars at Soldier Field in Chicago to improve the NFL to 22-9-2 all-time in the Chicago College All-Star Game.
1936
Jesse Owens won the 200-meter dash in a world-record time of 20.7 seconds to claim his third gold medal at the Berlin Olympics in Germany. The 22-year-old American finished the Olympics with gold medals in the 100, 200, long jump and the 4x100-meter relay.
Be the first to know
Get local news delivered to your inbox!