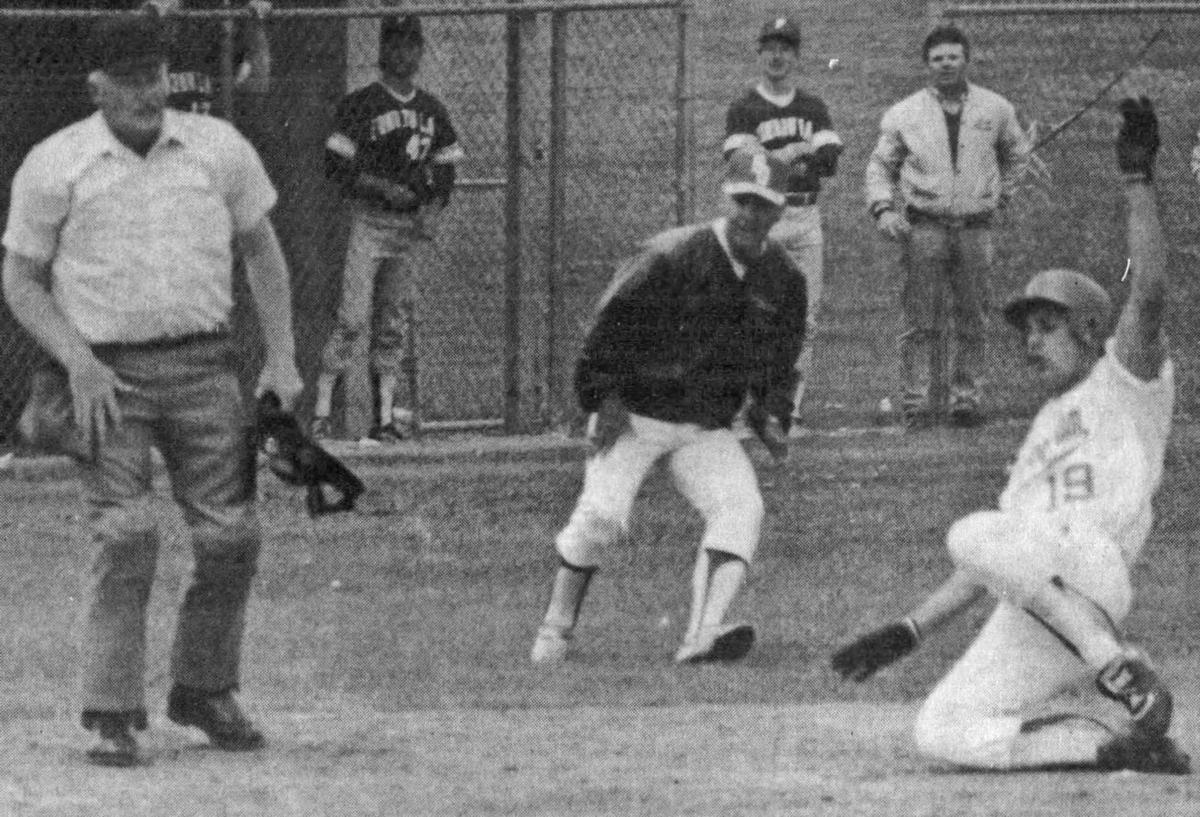 TODAY'S HIGHLIGHTS
On this date in 1991, Ben Murray homered and had two RBIs and Paul Scharfenberg also had two RBIs as the Beaver Dam baseball team defeated Fond du Lac 7-1 to win a Class A regional championship. ... Jason Frodel and Kevin Vick had five RBIs apiece in the Columbus baseball team's 14-5 win over Wisconsin Dells in a Class B regional championship.
2003
The top-ranked and top-seeded Mayville baseball team rallied from a 6-2 deficit to beat eighth-seeded Laconia 11-10 in the Division 2 regional finals. Mike Schraufnagel singled during the Cardinals' seven-run fifth inning that gave Mayville a 9-6 lead, and he also blasted a two-run homer in the contest.
2002
Alissa Sabel and Tasha Bauer had two RBIs apiece to pace the Mayville softball team to a 4-3 win over Columbus in the Division 2 regional finals.
2001
Chris Fredrick drew a one-out walk, moved to third on Bryan Feucht's double then scored on a two-out passed ball in the top of the ninth inning to lift the Mayville baseball team to a 5-4 win over Columbus in the Division 2 regional finals.
2000
Freshman Brooke Schliewe fired a four-hitter as the Horicon softball team avenged a doubleheader sweep from earlier in the year at the hands of Mayville by beating the Cardinals, the Flyway Conference champions that year and defending Division 2 state champions, 6-0 in the regional semifinals.
1996
Beaver Dam boys track and field athlete Ian Douglas won the shot put and took second in the discus with a school record throw of 168 feet, 5 inches at sectionals to qualify for the WIAA state championships in both events. Beaver Dam girls Marie Meyer (high jump), DeAnn Decker (100-meter high hurdles) and Lindsey Duerst (1,600 meters) all notched first-place finishes to also qualify for state. ... The Beaver Dam boys tennis team's top doubles team of Tim Starry and Mark Gutnecht went 2-1 at sectionals to qualify for the WIAA individual state tournament. ... Andy Basler won the long jump, took second in the 300-meter intermediate hurdles and was on the 400 relay and Kevin Klueger won the 200-meter dash and was on the winning 400 and 1,600 relays to lead the Mayville boys track and field team to the sectional championship at a meet in Waterford.
1994
The Mayville boys track and field team used its depth to win a Division 2 regional title, outpacing the field despite taking first in only one event — Ben Borkenhagen in the pole vault. The Cardinals girls squad won six events and also won the regional title.
1993
The Orlando Magic won the lottery for the No. 1 draft pick in the following month's NBA Draft, a selection they would use on Michigan's Chris Weber, who they would then trade to the Golden State Warriors for No. 3 pick Penny Hardaway.
1991
Beaver Dam boys track and field athletes Pat Gorman (1,600 meters, 3,200 meters), Dale Schwoerer (pole vault) and Pete Bauer (triple jump) all qualified for the state meet with first place finishes at sectionals while Golden Beavers' girls athletes Michelle Linde (first in the 300-meter hurdles) and Diane Hoehn (first in the shot put) and the 400 relay (Liz Lloyd, Tracy Coughlin, Amy Lindquist and Heather Schneider) and 800 relay (Lloyd, Lindquist, Schneider and Tracy Bord) all qualified for state as well. Hoehn set a school record with a throw of 40 feet, 5 inches and Linde did as well in the hurdles with a time of 47.8 seconds. ... Philadelphia pitcher Tommy Greene threw a no-hitter in the Phillies 2-0 win over the Montreal Expos at Olympic Stadium in Montreal.
Be the first to know
Get local news delivered to your inbox!