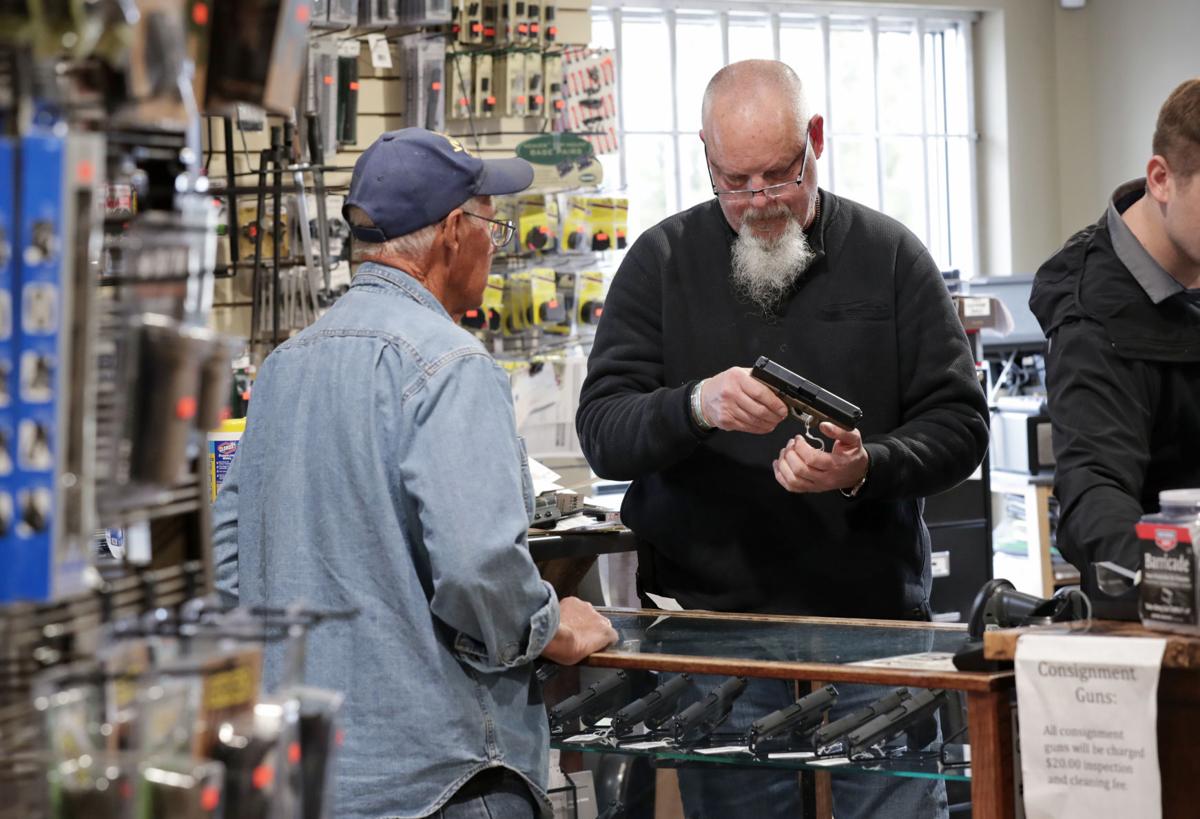 Gun sales have skyrocketed in Wisconsin in the past week amid the social and economic upheaval prompted by the COVID-19 pandemic.
"I think everybody is scared," said Steve D'Orazio, owner of Max Creek Outdoors, a gun store, shooting range and training facility in Oregon. D'Orazio said his shop has been nearly picked clean of inventory and he's seen a surge in purchases from first-time buyers concerned about home protection during the public health crisis.
On Tuesday, Gov. Tony Evers issued a "safer at home" order that mandated the closure of nonessential businesses. The order allows a large number of businesses and operations, including firearm and ammunition suppliers and retailers, to stay open. But shooting ranges were lumped among other nonessential "places of public amusement and activity," which raised questions about whether gun owners could train to use their weapons.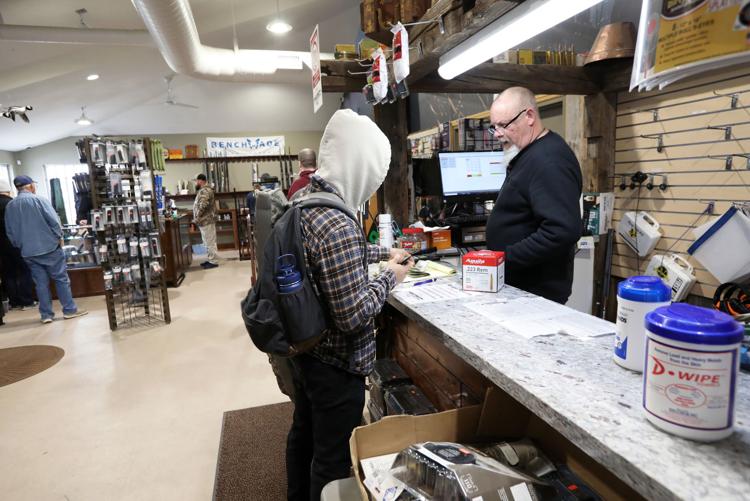 That's a concern for first-time gun owners, D'Orazio said, especially in a time of heightened anxiety. Since last Friday, he said, his store has been running gun safety training sessions pretty much nonstop.
"Somebody's going to wake up in the middle of the night because they heard a noise and pull out a gun," he said. "What if it's a family member?"
Scott Whiting, owner of Deerfield Pistol and Archery Center, had several gun safety training sessions scheduled for new gun owners who purchased their firearms in the last week. But all are postponed now due to Evers' new executive order.
"I've had people who never thought about buying a gun come in and buy a gun because they're all scared as heck," he said.
Whiting said he sold three-quarters of his inventory in the past week, and wholesale supplies of firearms are hard to come by. Ammunition is also getting much harder to find, he said. He said he's had to implement a waiting list for shoppers and stationed an employee at the door to let people in when their numbers are called.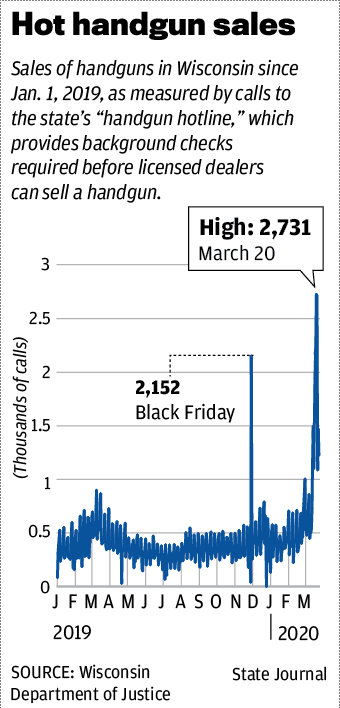 Hotline calls up
All registered firearm dealers are required to call the Wisconsin Department of Justice Crime Information Bureau Handgun Hotline to obtain a background check for a purchaser before selling a gun.
In the past week, the DOJ has reported a significant increase in the number of calls, with 2,731 to the hotline on Friday alone — five times the daily average in March 2019. The number of requests for background checks on Wednesday also exceeded the number of checks typically seen on Black Friday, a day when the department sees a spike in such requests.
'It's a gray line'
D'Orazio spent Tuesday contemplating whether to keep his shooting range open for new gun buyers but closed to the public. On the one hand, D'Orazio considers teaching gun safety to first-time buyers a responsibility, but he also doesn't want to break any rules.
"We've never experienced this before. No one has," he said. "It's a gray line."
He noted that keeping the range running all day for one or two shooters isn't cost-efficient. Max Creek Outdoors will cut its hours this week. He'll wait to see what happens as the COVID-19 crisis evolves and what Evers says next week.
D'Orazio said he understands the need for certain businesses to shut down until the pandemic recedes. But until proper training can be provided, he has one ask of first-time buyers.
"Keep your finger off the trigger," he said. "Just keep your finger off the trigger."
[Editor's note: This story and graphic have been updated since it was first published to reflect more recent call data from the DOJ's handgun hotline.]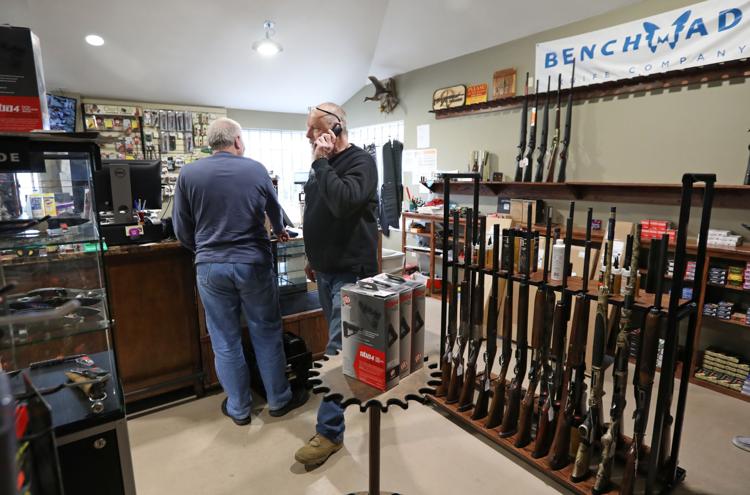 Concerned about COVID-19?
Sign up now to get the most recent coronavirus headlines and other important local and national news sent to your email inbox daily.