Exact Sciences Corp. stock leaped more than 30 percent Wednesday after the Madison company announced that drug giant Pfizer will help sell Exact's Cologuard non-invasive DNA stool test for colorectal cancer.
Pfizer will invest $20 million to $24 million a year, for a total of more than $65 million, between October 2018 and December 2021 to promote Cologuard. Exact will match those figures, on top of the annual $80 million it already pours into marketing.
Pfizer also promises to make at least 625,000 sales calls a year for Cologuard during that time period.
Exact CEO Kevin Conroy said the collaboration could be "a turning point" in the fight against colorectal cancer.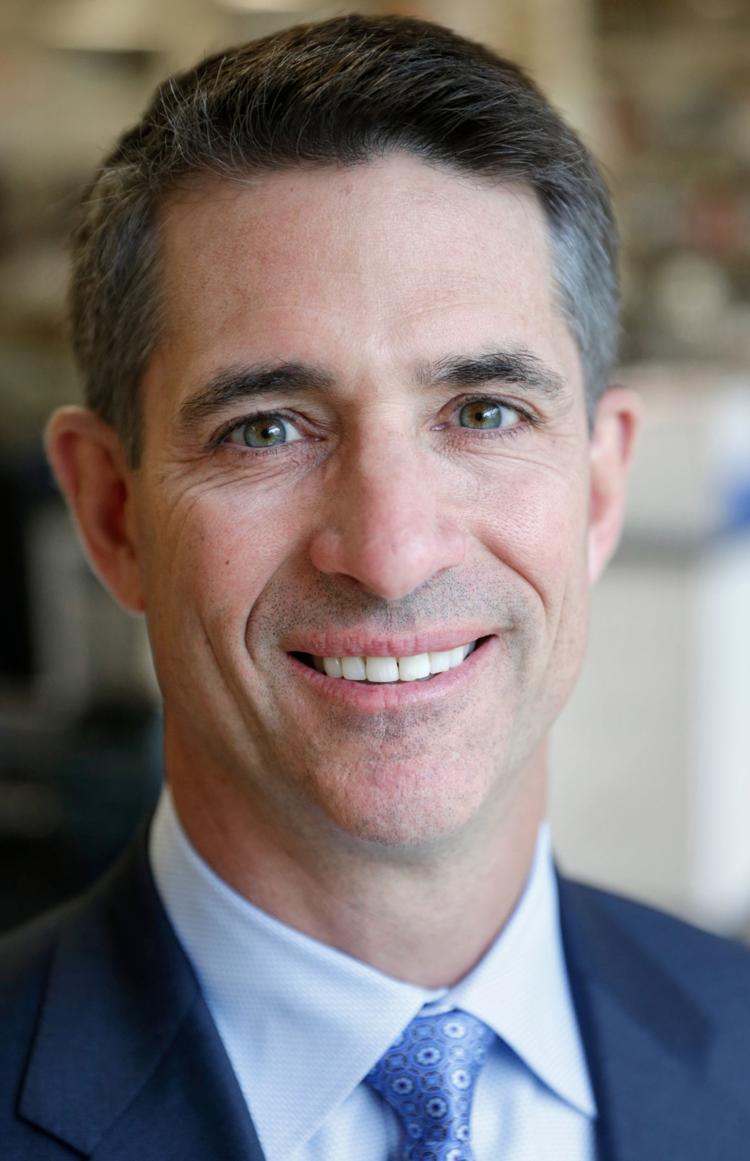 "It allows us to permanently alter the trajectory of Cologuard," Conroy told a conference call with financial analysts. "Pfizer brings relationships that are really hard to develop on your own."
Conroy would not say if Exact considered partnering with other pharmaceutical companies. He called Pfizer an "ideal partner" with an "impressive history of successful partnerships ... and blockbuster product launches" such as cholesterol-lowering Lipitor, fibromyalgia treatment Lyrica, and erectile dysfunction drug Viagra.
Conroy said the sales representatives who created those brands could be marketing Cologuard. "This is the world-class primary-care sales team," he said.
A Pfizer official said his company is "very excited" about the joint effort.
"It aligns with our mission ... to prevent, diagnose and treat the most prevalent diseases facing our society," said Nick Lagunowich, North American regional president for Pfizer Internal Medicine.
Under the agreement, Exact Sciences will continue to manufacture Cologuard and Pfizer's sales force will focus on promoting the cancer test to large hospitals and primary care clinics. Pfizer will be paid 50 percent of the gross profit above an agreed-upon baseline. When the deal ends, Pfizer will be eligible for royalty payments of up to 3 percent a year for three years, starting in 2022.
Bringing in Pfizer adds "serious firepower" to the Cologuard sales effort, analyst Brian Weinstein of the William Blair investment firm wrote in a research note.
"The quick takeaway is that while Exact is giving up some margin, it is getting a massive infusion of firepower," Weinstein wrote.
Exact Sciences and Pfizer are setting baseline revenue figures of $441 million in 2018, $622 million in 2019, $861 million in 2020, and nearly $1.2 billion in sales in 2021, according to documents filed with the U.S. Securities and Exchange Commission.
Any sales above those amounts would be subject to the 50 percent payments to Pfizer, Exact spokesman Scott Larrivee said. But he said they do not reflect "market guidance" — a term used to publicly state the company's actual revenue projections.
Exact stock, traded under the symbol EXAS on Nasdaq, soared 30.5 percent on Wednesday, closing at $65.32 a share, up $15.27 from Tuesday's close at $50.05. Nearly 12 million shares traded hands on Wednesday, three times the average daily volume for the stock.
Exact Sciences shares have ranged from $37.36 to $71.60 over the past year.
The company is in the midst of a major expansion, and is working on more cancer screening products with Mayo Clinic researchers.
A just-completed addition to Exact's Cologuard processing lab on Badger Road doubles the number of test samples it can handle to 2 million a year. A second lab is being built at 1 Exact Lane, just off Schroeder Road, that will push its processing capacity to 5 million.
University Research Park is building a five-story, $60 million headquarters for Exact between its manufacturing and research buildings in the West Side business park. Exact also is updating and adding onto the four-story, former Spectrum Brands headquarters building at 1 Exact Lane for its call center and administrative employees.
Mayo clinic physician John Kisiel said the two organizations are working to identify biomarkers for the top 16 killer cancers. Their ultimate goal: to create two tests, each of which would screen for multiple types of cancer.