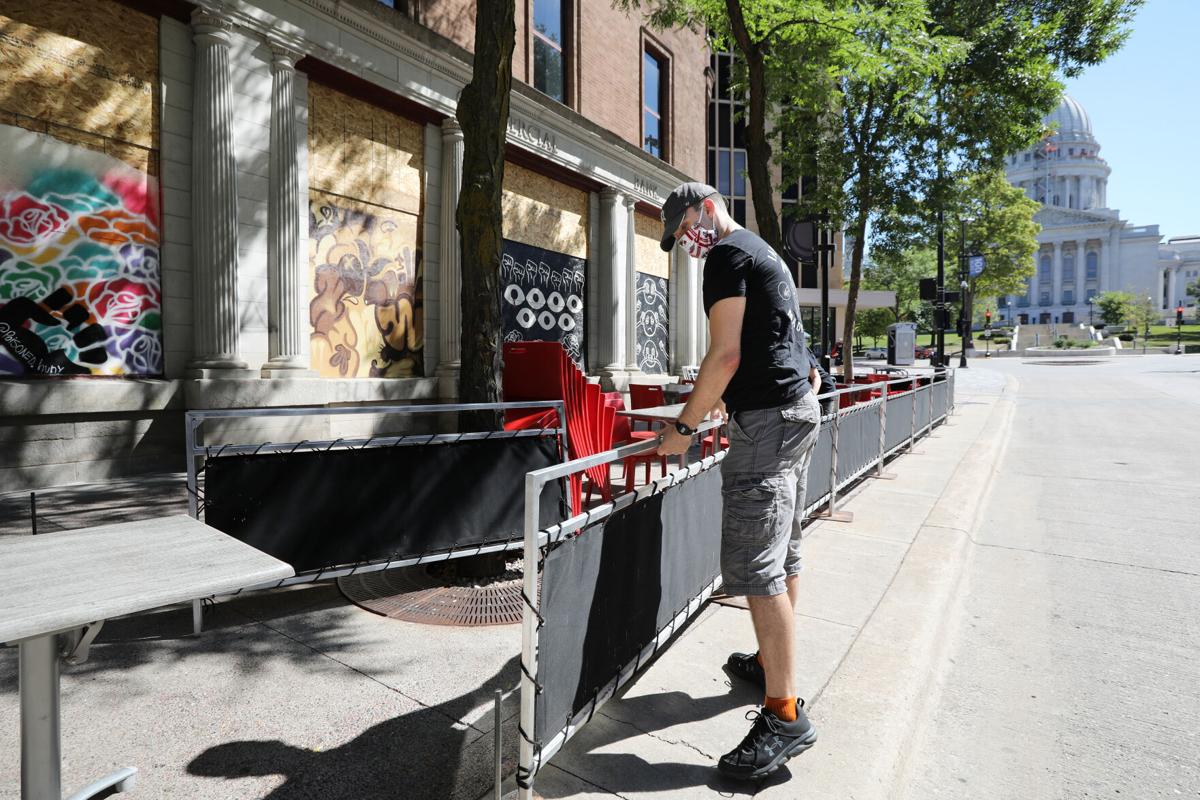 State Street is starting to look somewhat normal.
The majority of the windows along the street have been replaced and no longer are protected with art-covered sheets of plywood. Outdoor cafes are plentiful, more businesses have reopened, Lisa Link Peace Park has been de-cluttered and college students have begun their fall migration back to the city.
But concern remains despite the hopeful signs.
There are empty storefronts, landlords are struggling to find tenants, some businesses have closed for good, and Overture Center and the Orpheum Theatre are shuttered for now. It will likely take years for many retailers and restaurateurs to become whole from the economic carnage caused by the pandemic and, in its midst, the riots that caused widespread damage after the killing of George Floyd.
A newly created fund could help businesses recover.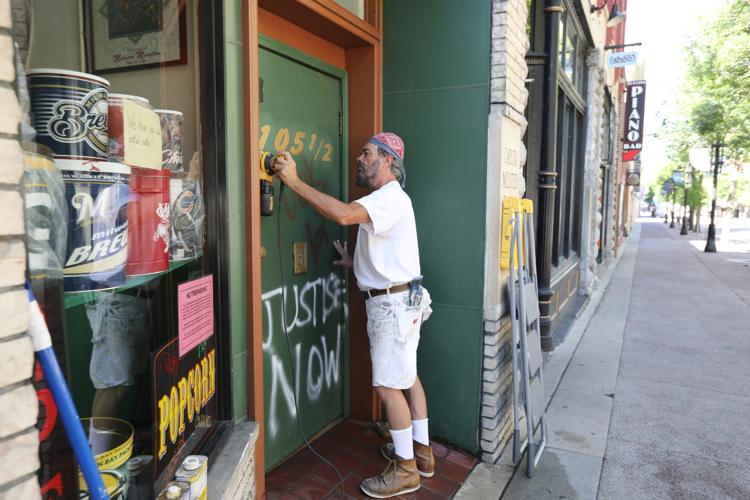 After being were turned down by the city for economic relief, the Central Business Improvement District is creating the Downtown Madison Fund. The goal of the fund, which is a being run through the Madison Community Foundation, is to raise $300,000 to help scores of businesses on State Street and beyond recover.
"This fund is a vital step in moving forward to help our Downtown become the place we all want it to be — safe, welcoming and diverse," said Emily Mehl, chair of the BID.
About $200,000 was raised earlier this year by the Boys & Girls Club of Dane County, and those funds were disbursed to about 60 businesses on State Street. However, about 75% of the 150 businesses on State Street reported damage and/or losses of inventory leaving dozens of businesses still in need.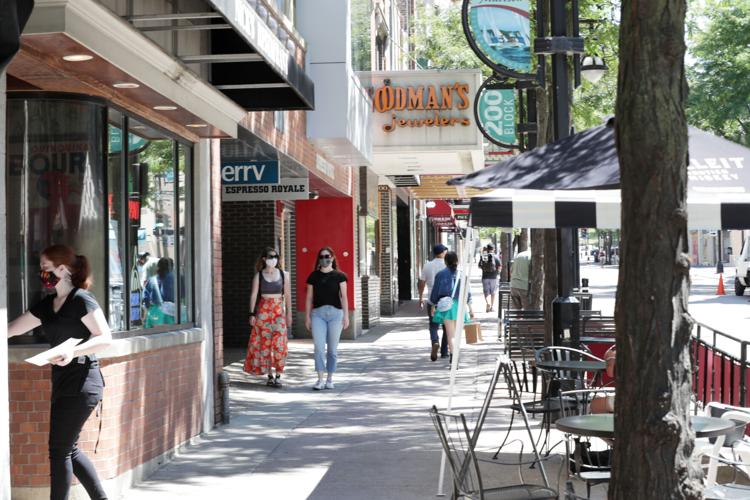 Not waiting for city
The Madison City Council earlier this month delayed a decision until September as to whether they would put as much as $60,000 toward helping small Downtown businesses so residents and a city agency can weigh in. The money is just a fraction of the $250,000 that was blocked July 21 and of the $500,000 that was originally proposed in June.
Tiffany Kenney, the BID's executive director, said money from the Downtown Madison Fund is designed to be used for repair, recovery and revitalization and that most businesses are not counting on help from the city.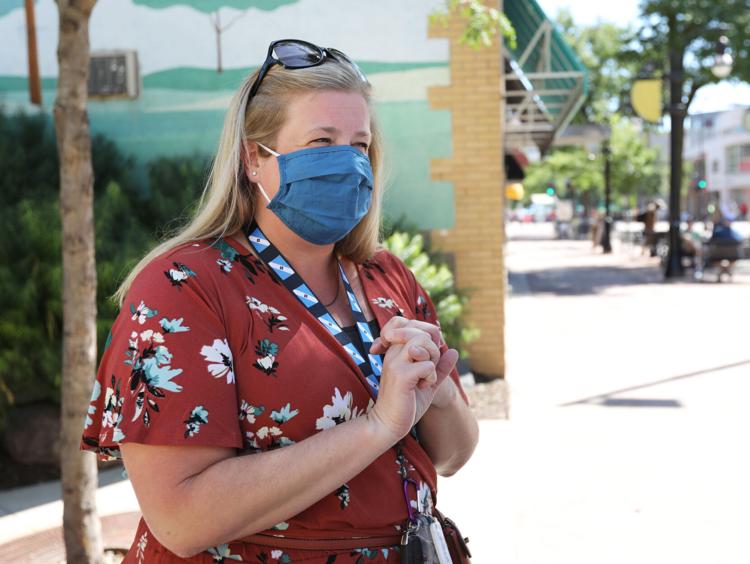 "That $60,000 is probably not worth the effort," Kenney said. "So many of our businesses have been hurt in the process of trying to testify and trying to defend the need for that funding. We could use that money, but we're not very optimistic that it will pass."
Besides using money from the Downtown Madison Fund to support businesses with renovations, repairs and facade improvement, it also could be used for special programming, beautification projects, public safety and health initiatives, art creation and installations, community outreach and economic studies to help strengthen the Downtown.
Grants from the fund will also be available to tax-exempt public charities to provide support to businesses, property owners, and nonprofit organizations and will be dispersed by the BID's executive committee, Kenney said.
Closures and damage
But several businesses are gone and are unlikely to return.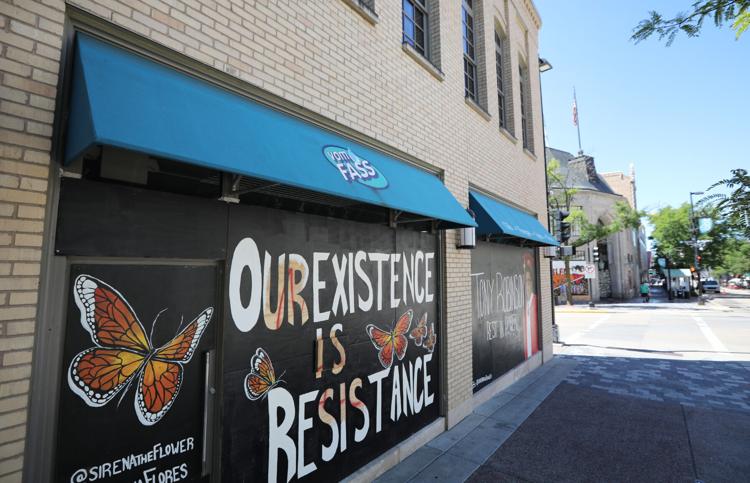 They include restaurants such as Pizza de Roma, a State Street staple for 18 years, and Dragon I, which served up Asian fusion. Green Barn Door, a CBD shop, closed after it was broken into and 90 percent of its inventory stolen. Others that have closed in recent weeks have included Driftless Studio, a gallery and gift shop; women's clothing stores Karen & Co. and Sassafras; and Vom Fass, which sold olive oils, vinegar and spirits. On Wednesday, crews worked to remove coolers and freezers at the now shuttered Cold Stone Creamery, 427 State St., while Wisconsin Cheese Mart, 119 State St., will remain closed until at least March, according to its owner, Ken McNulty, who opened the shop just over a year ago.
At Goodman's Jewelers, one of the oldest businesses on State Street, vandals caused $100,000 damage to the store, including to eight antique mahogany and glass display cases that date back to the early 1930s. Another $40,000 in inventory was stolen from the business, established in 1933 by brothers Bob and Irwin Goodman at 220 State St.
John Hayes, who started working at the shop in 1983 and purchased the business in 1998, reopened his store to walk-in business on Aug. 5 after a custom-order front door was replaced. Hayes knows he is an anomaly among business owners who won't need economic assistance from the fund.
"There's a lot of people up and down this street that still are really struggling and they really need the help," Hayes said. "There's a pretty big range (of emotions) I think from completely devastated to much more optimistic like we are."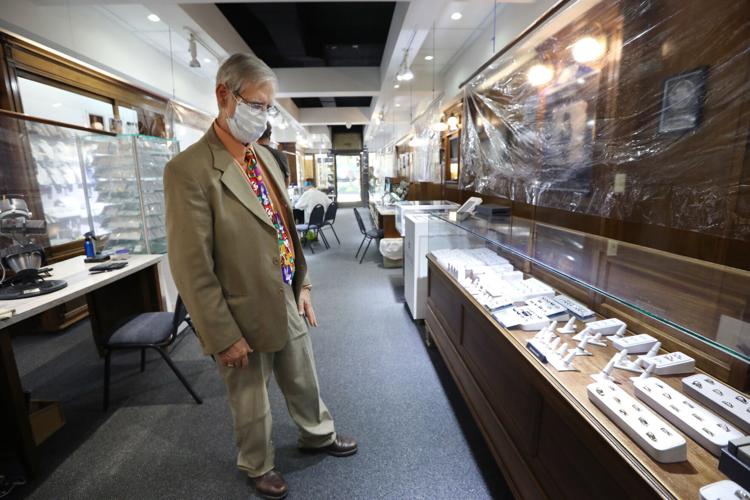 Looking forward
One of the optimistic is Joan Cao, who just opened Le C's Patisserie & Tea House, 411 State St. Cao and her partners have spent more than a year building the shop that sells a mix of Chinese breads and French pastries along with a wide range of bubble teas made with real tea, not powder. The food offerings include almond tart breads, red bean rolls, pork-filled chiffon and another bread with dried pork.
Cao, who grew up in Shanghai, China, a city of more than 24 million people, said she became sold on State Street for her business because of the foot traffic outside and its close proximity to UW-Madison.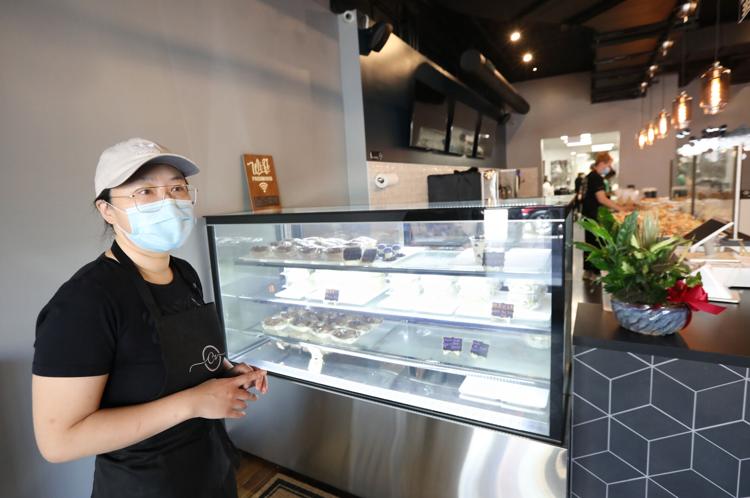 Cao, who's husband has family in Wisconsin, opened the shop on Aug. 13 after investing about $500,000 in the business. She's not concerned about the potential for more unrest and damage to her business.
"We didn't get scared. We still hold confidence in the business," Cao said. "We take a lot of risk but the location is very important and we have a lot of passion about the food."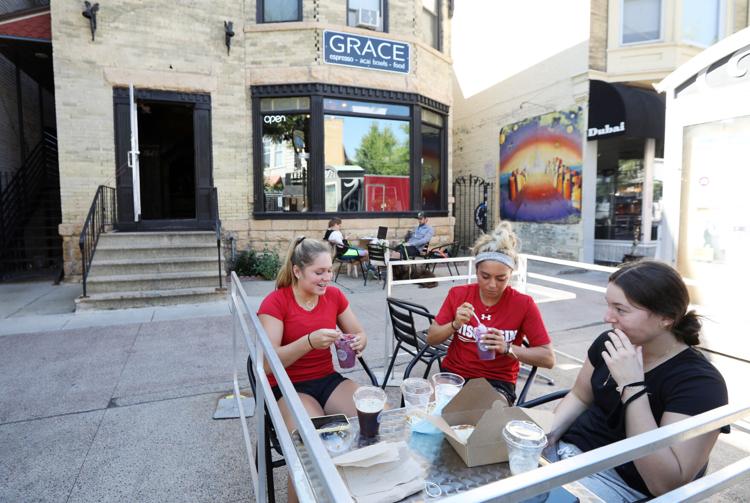 A block away, Colin Smith opened 7 Iron Social in January. It's a sports bar with five simulators that each host 12 different sports, on the second floor of 508 State St. The business has been closed for all but two weekends since March but is scheduled to reopen Aug. 28.
Smith also works for JD McCormick, a property management and development company with several State Street properties. One of Smith's current projects is trying to find a tenant for 506 State St., formerly home to Lotsa Stone Fired Pizza, which closed in 2018. The windows were smashed during the riots but have since been replaced.
"Trying to fill it has been really hard. Just trying to get people to look has been tough," Smith said. "A lot of businesses are struggling, so I think that $300,000 (from the Downtown Madison Fund) will really help out."
Concerned about COVID-19?
Sign up now to get the most recent coronavirus headlines and other important local and national news sent to your email inbox daily.