A group of Republican state lawmakers representing rural Wisconsin districts say the Trump administration isn't holding up its promise to support the biofuels industry.
In a letter sent Monday to President Donald Trump, the nine legislators "express our deep concerns" over the Environmental Protection Agency's "continued efforts to undermine this administration's commitment to U.S. biofuels."
At issue is the amount of ethanol and other crop-based fuels that must be added to the nation's petroleum supply, known as the Renewable Fuel Standard.
The law allows the EPA to issue exemptions if the rules would create a "disproportionate economic hardship."
The number of exemptions granted by the EPA ballooned under the Trump administration — from 7 in 2015 to 35 last year. In August, the agency granted 31 exemptions for the current year, which the Wisconsin lawmakers say is enough to undercut the market for more than half a billion bushels of grain.
The administration announced plans in September to make up for the exemptions by increasing the amount of biofuels that other refineries must blend. But an EPA proposal released last month relies on lower estimates, which the lawmakers say undercuts the president's promise.
Wisconsin's nine ethanol plants produce more than 585 million gallons a year, making Wisconsin the nation's eighth-largest supplier of biofuels, supporting thousands of jobs and farm income.
"To protect these jobs, it is vital that the EPA uphold your promise to accurately account for biofuel demand lost to EPA exemptions," the lawmakers wrote.
At least one Wisconsin ethanol plant, Marquis Energy in Necedah, has curtailed production as a result of slumping demand.
You have free articles remaining.
CEO Mark Marquis said last month he had not laid off any workers, but slowing production meant buying less corn from area farmers.
"We hope the president will reallocate these gallons that were waived," Marquis said. "That's the fix for this. In 2016 in Iowa he said he'd support farmers and ethanol makers. ... If he wants to kind of calm this blowback … he needs to just reallocate those gallons back into the pool."
Rep. Todd Novak, R-Dodgeville, said he's concerned for Badger State Ethanol in Monroe. The second-largest ethanol plant in the state, it sources most of its corn from farmers around Monroe.
"They're feeling the pinch," Novak said.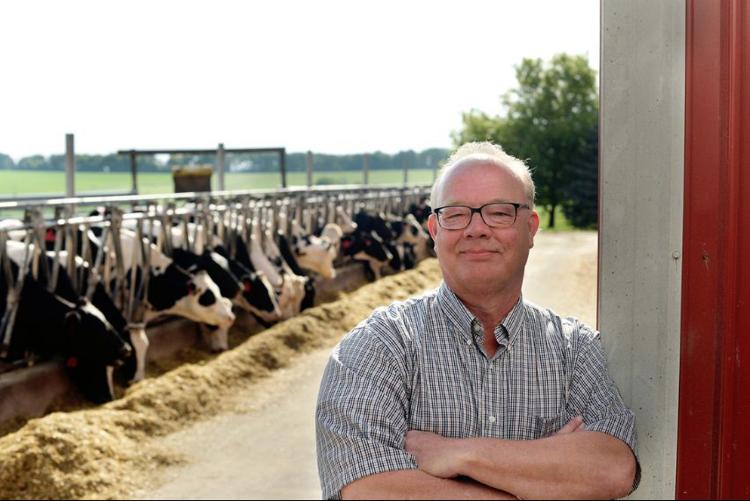 But Novak said he's not sure the issue has cost Trump any votes in a state most agree he will need to carry in order to win re-election in 2020.
"I have not heard that equation from the farmers I've talked to," he said. "With the farm economy … I don't hear a lot of people screaming about him as much as you'd think."
Other lawmakers who signed onto the letter include Sen. Jerry Petrowski of Marathon, and Reps. Mary Felzkowski, Irma; Tony Kurtz, Wonewoc; Jeff Mursau, Crivitz; Jon Plumer, Lodi; Rob Stafsholt, New Richmond; Gary Tauchen, Bonduel; and Travis Tranel, Cuba City.
While the EPA does not disclose which refineries receive exemptions, Reuters has reported waivers going to facilities owned by oil giants including Exxon Mobil and Chevron.
"The EPA granted SREs to some of the largest and most profitable oil companies in the world," the lawmakers wrote. "As a result, dozens of biofuel plants closed or cut production, just as rural communities face an historic decline in farm income."
Meanwhile, the American Fuel & Petrochemical Manufacturers trade association says even the lower replacement rate will increase "an already onerous biofuel mandate" and notes that domestic ethanol consumption is at an all-time high.
"EPA's proposed RFS adjustments would be a painful affront to U.S. refiners and the manufacturing workers the president promised to support, and do nothing to address the real source of what currently ails the biofuel and agriculture industries: the trade war with China," trade group president Chet Thompson said in response to the administration's announcement last month. "These adjustments would be bad for U.S. manufacturing and bad for consumers, and certainly not a 'win-win' solution."