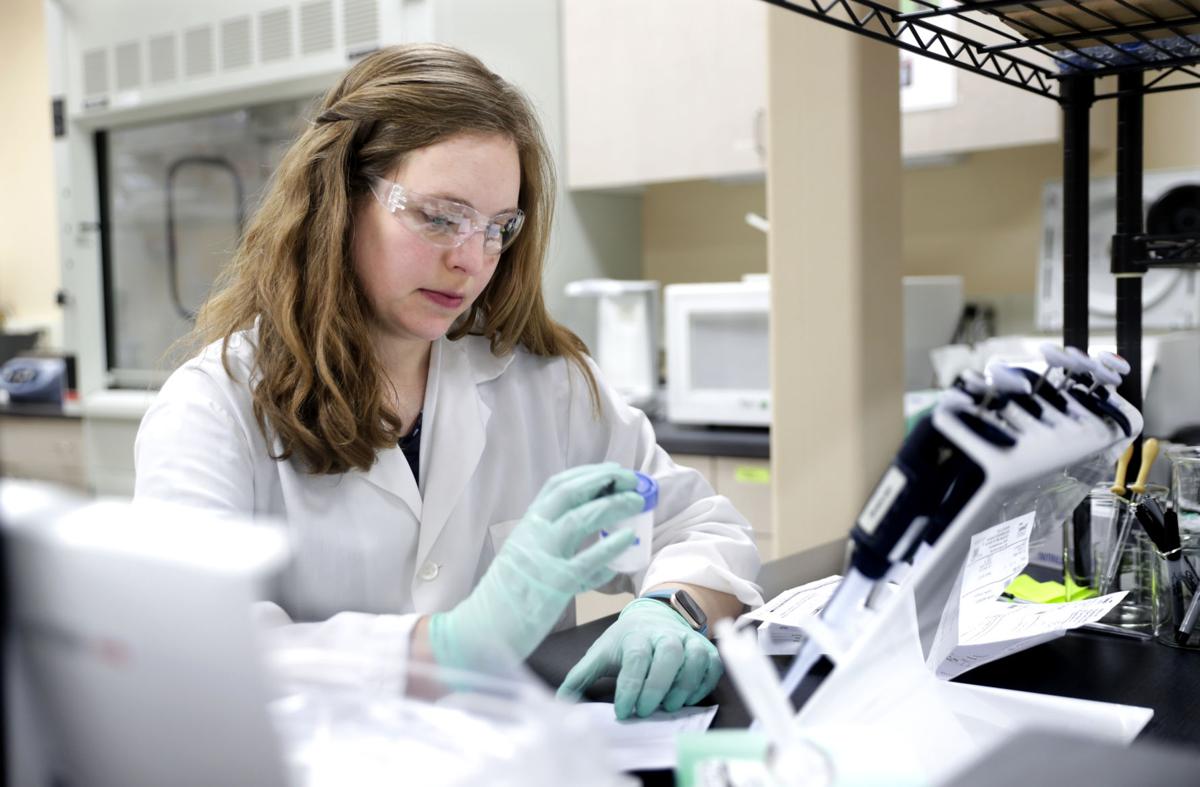 Dianomi Therapeutics says it has a new way to make prescription medications pack a bigger punch — to help not only humans but injured pets or racehorses, as well.
Based on research from the lab of UW-Madison biomedical engineering professor Bill Murphy, Dianomi says it has devised a way to make medications that attack the source of pain — rather than the pain alone — and are more effective and longer lasting than current treatments.
The technology combines drug candidates with mineral-coated microparticles. It is based on the concept that minerals in bones and teeth stabilize proteins and extend their staying power.
Dianomi says the technology could be used to attack a wide variety of ailments. Its first target is osteoarthritis, a degenerative joint disease. The goal is to "reduce inflammation and potentially reduce cartilage degeneration. This will, in turn, decrease pain," Murphy said.
Dianomi was established barely over a year ago, in late 2017, and already the Madison startup is getting a strong vote of confidence from a publicly traded drug development company in San Diego.
Ligand Pharmaceuticals is investing $3 million in Dianomi for a chance to collect 2 percent to 3 percent of royalties from sales of the first five products approved for sale, using Dianomi's patented "mineral coated microparticle (MCM)" technology.
That, even though Dianomi's first two products are so early-stage, it could be five years before it's clear if they are successful enough to apply to the U.S. Food and Drug Administration for approval.
John Higgins, CEO of Ligand, called Dianomi "a promising young company."
"We are pleased to invest in Dianomi as the company works to develop therapeutics using its microparticle technology. MCM has a broad range of applicability as well as the potential to improve and extend many of the therapeutic benefits of both novel and existing drugs," Higgins said.
Product of UW research
Murphy, co-founder and chief scientific officer of Dianomi and former co-director of the UW's Stem Cell and Regenerative Medicine Center, has headed a lab at UW-Madison that's been studying ways to improve protein-based drugs for 15 years.
"One of the primary challenges in delivering proteins is to maintain their activity," Murphy said. "They are folded up molecules. If they unfold into strings of amino acids, they are no longer active."
Murphy looked for hints from nature. Archaeological studies have found that proteins in fossils were stable for decades, and even centuries, if they were associated with particular minerals — notably, those that are calcium-based, such as in bones and teeth.
Especially intriguing, he said, was a report in 2010 that researchers were able to retrieve DNA from an emu eggshell in Australia that was 19,000 years old.
So Murphy and his lab staff have been working on a way to create a similar type of mineral treatment.
"It turned out we could synthesize the minerals, make them in the lab, that were mimics of human bones and teeth," Murphy said. "We could design them so they could dissolve quickly or slowly and release proteins. That gives us both of the goals that we were after"— stabilizing the proteins and controlling their release.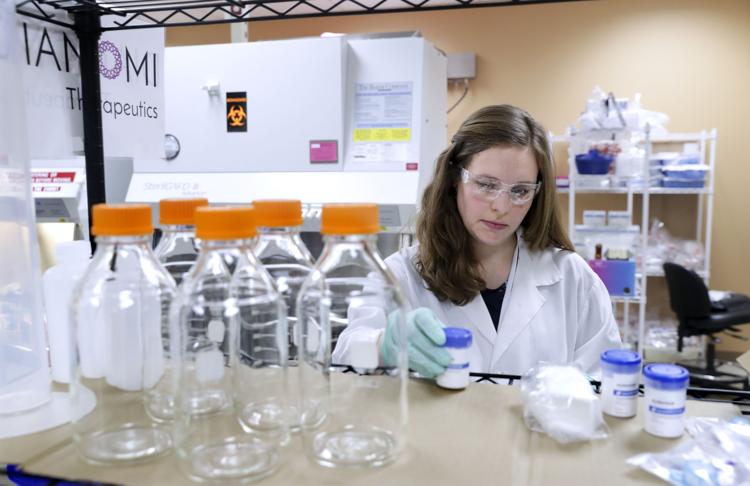 The concept is versatile and can be used to tackle more than one disease, he said.
"One of the things that we're really excited about: This technology can be used to deliver virtually any protein drug — to treat everything from arthritis to neurodegenerative disease, and also new drugs to treat tumors, osteoarthritis, all different kind of conditions," Murphy said.
Aiming at arthritis
Dianomi's lead products are Interleukin 1 receptor antagonist, or IL-1Ra, and a corticosteroid, both aimed at osteoarthritis of the knee — a deterioration of the cartilage, generally from wear and tear.
IL-1Ra has shown effectiveness in early animal tests while Dianomi's corticosteroid is similar to a drug already on the market without the mineral microparticles, Murphy said.
Injected in a patient, they could last as long as three months, CEO and co-founder Barry Kurokawa said.
Osteoarthritis, a degenerative joint disease, affects as many as 30 million Americans, according to the U.S. Centers for Disease Control and Prevention. That's an "enormous" market, Kurokawa said.
Current lab tests show Dianomi's mineral microparticles can extend the effectiveness of a protein-based drug to as long as 60 days. When researchers can stretch the time period to three months, the company will conduct animal safety tests and then file with the FDA for human trials, Kurokawa said.
Physicians say there are osteoarthritis treatments already on the market that can last about that long.
Cortisone injections are usually the first treatment patients try, said Dr. Rajwinder Deu, assistant professor of orthopedics at Johns Hopkins School of Medicine in Baltimore. He said a single injection can suppress pain for 10 to 12 weeks — or in some cases, as long as six to nine months. If that doesn't work, hyaluronic acid can be an effective alternative for some patients, with physical therapy as a companion to either drug, Deu said.
"In my opinion, none of these medications fix the problem. Really, what you're trying to do for these individuals is control their pain," Deu said. "Having a product that would slow down the progression of arthritis would be great."
There are also hydrogels currently available that can attach to drugs and control their release, said Dr. Mark Spangehl, an orthopedic surgeon at Mayo Clinic in Phoenix.
But if Dianomi succeeds in reducing cartilage damage, "that would be new," Spangehl said.
UW Health rheumatologist Dr. Jon Arnason said Dianomi's technology is "an interesting concept." He said advances are being made in treating inflammatory arthritis, such as rheumatoid arthritis, that can stop joint damage, but nothing comparable is available for osteoarthritis.
"Anything that holds even the slightest promise is very welcome," Arnason said.
Forward BIO
Dianomi, 504 S. Rosa Road in University Research Park, has three full-time employees, two of them in Madison. CEO Kurokawa, who lives in Colorado, said several more employees will be added in Madison soon.
It is part of the Forward BIO Initiative, a collaboration of UW-Madison, the Wisconsin Economic Development Corp. and BioForward Wisconsin. Murphy is chair of the Initiative and director of the Forward BIO Institute, established to advance the state's bioscience and technology industry.
Murphy also is a serial entrepreneur. He co-founded Tissue Regeneration Systems, a Michigan medical device startup, and Stem Pharm, a Madison company with biomaterials for tissue manufacturing.
The Wisconsin Alumni Research Foundation holds the patents to Dianomi's technology, discovered in Murphy's BioInspired Materials Laboratory at UW-Madison, and has licensed it to Dianomi.
In addition to developing its own drugs, Dianomi could collaborate with other companies to offer a longer-term release of their drugs, Kurokawa said.
For example, Humira is a protein-based drug to treat rheumatoid arthritis. Patients inject themselves twice a month, he said.
"I suspect patients taking Humira would be interested in a sustained release version of Humira that was dosed once a month versus its current dosing regime," Kurokawa said.
He said Dianomi's microparticles also could be used to create next-generation drug formulations for pharmaceuticals close to losing their patent protection.
And the technology could be employed to treat animals, including dogs and horses, he said.
"We are talking to potential partners now that range from the veterinary space to the human health space, in terms of utilizing our technology," Kurokawa said. "Certainly, in the upper echelon equine space — race horses, where they're willing to spend significant amounts of money to take care of their animals, it clearly makes sense for a product of this nature."
Less need for pain meds
Dianomi's MCM platform is not meant to be a painkiller, Murphy stressed. But it could reduce the need for painkillers, including products such as opioids, company officials said.
Designed specifically for pain management, opioid addiction has become "an unprecedented epidemic," the CDC has said.
While opioids are sometimes prescribed for osteoarthritis, studies have shown they don't work that well for joint pain, the UW's Arnason said.
But Johns Hopkins' Deu said late-stage osteoarthritis patients who are not candidates for knee replacement surgery sometimes do end up on opioids "because there's no other option" for pain relief.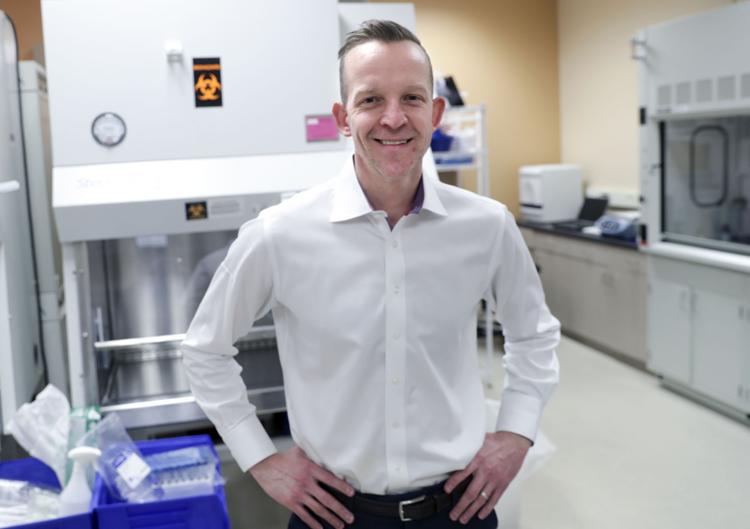 Dianomi's goal is not to replace opioids but to make new and existing drugs better, said Martin Ostrowski, chief operating officer and general counsel.
"If we can provide longer lasting and more efficacious therapies, there is potential to help certain patients who might otherwise be prescribed or rely on opioids to manage pain," Ostrowski said.
These potential developments are all several years away, assuming further research and development, animal tests and human tests prove Dianomi's products are safe and effective.
Though they think the mineral-based ingredient could transform a wide variety of pharmaceuticals, Murphy and Kurokawa won't go so far as to say Dianomi's platform could rock the drug world.
But, they said, it could have a significant impact. "If we can apply this technology, I think it will really improve the safety and efficacy of protein-based drugs substantially and unlock their potential," Murphy said.
The business news you need
With a weekly newsletter looking back at local history.