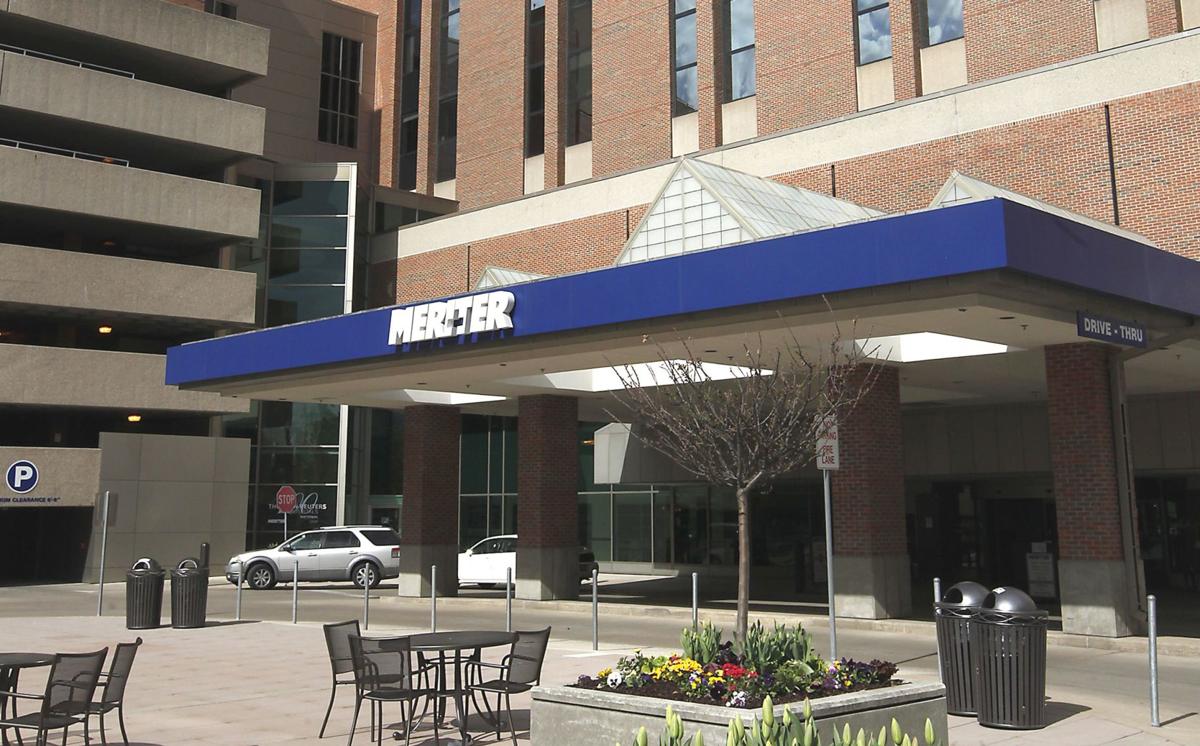 UW Health and UnityPoint Health-Meriter, which have long collaborated on some services but became more competitive in recent years — leading to lawsuits and duplicate clinics — are now partners.
The Madison health care organizations have formed a joint operating agreement, giving them a shared financial bottom line, and merged their insurance plans.
The moves, announced a year ago after several years of infighting, became official July 1 after being cleared by regulators. The organizations notified staff and the media Monday that the deals were done.
Patients who previously went to UW Hospital for pneumonia, kidney or skin infections, surgeries to remove appendixes or gall bladders, and similar routine care might now end up at Meriter, which has much more capacity.
Signs at Meriter will now say "UnityPoint Health-Meriter, Partner of UW Health." UW's Unity Health Insurance and Meriter's Physicians Plus, which are merging along with La Crosse-based Gundersen Health Plan, eventually will be known as Quartz, a brand popping up on billboards around Madison.
The moves will free up space at UW Hospital for complex patients, avert the need to add beds there, make better use of Meriter's space, give Meriter continued access to UW's specialty care and prepare both organizations for insurance payments increasingly based on the quality instead of the volume of care, administrators said.
"Our partnership with Meriter allows us to directly admit the patients for which it's most appropriate to Meriter and relieve some of the capacity at the University Hospital," said Dr. Alan Kaplan, CEO of UW Health.
"UW needs capacity, and Meriter has capacity," said Arthur Nizza, president and CEO of Meriter. "Together, we're looking at a network that takes care of the birth of babies all the way to transplants, and just about everything in between."
The joint operating agreement for clinical care stops short of a merger, as assets are not being purchased. But sharing a budget removes financial pressures to unnecessarily keep or transfer patients at one hospital or the other, the administrators said.
In the past year, UW Hospital has been 87 percent full — problematic because some capacity must be reserved for emergencies — and frequently had to turn away complex patients from around Wisconsin and northern Illinois, Kaplan said.
Meriter has been only about 50 percent occupied, Nizza said. The sharing of hospital beds will prevent UW Health from spending $100 million or more to add beds, Kaplan said.
While the joining of forces removes some competition from the Madison health care market, the arrangement was cleared by the Federal Trade Commission and the Wisconsin Office of the Commissioner of Insurance.
The partnership won't increase costs, administrators say, because the Madison market depends mostly on local insurers, not national plans, and two rivals remain: Dean Health Plan — which, along with St. Mary's Hospital, is part of St. Louis-based SSM Health — and Group Health Cooperative of South Central Wisconsin.
"We're going to have to be price-competitive with Dean and Group Health Cooperative," Kaplan said.
"SSM is a significant, competitive and corrective force in this market," Nizza said.
Unity, Physicians Plus and Gundersen had a total of about 240,000 members in Wisconsin at the beginning of this year, compared to 273,000 members for Dean and 67,000 for Group Health, according to the insurance commissioner's office.
UW Health and Meriter have long shared services such as dialysis, sleep care, infertility care, mother-baby care and the Madison Surgery Center.
But after previous talk of a joint operating agreement broke down in 2011, the systems started competing more. Meriter expanded its doctor group, recruiting some doctors from UW Health. Physicians Plus steered patients from UW Hospital to Meriter for some services.
Physicians Plus sued UW-Madison's doctor group, and the doctor group sued Meriter. When Meriter Health Services became part of Iowa-based UnityPoint Health in 2014, UW Health sued, saying the name UnityPoint Health-Meriter was too close to that of Unity Health Plans.
With the cases now resolved and the organizations under new leadership, administrators say the systems will work together to provide patients better access to care, with less discord and duplication of services.
"We want to work together as partners, instead of all the noise and confusion," Nizza said.
It might take a while for some aspects of the integration to unfold. About 35 specialty doctors at Meriter will join UW Health, but for some the transition might not happen right away, Nizza said. Other staff might be asked to change employers as services switch facilities, Kaplan said.
Doctors accustomed to sending patients to one hospital or the other will be instructed on which facility is best for which type of care. "There's a little retraining to do, of old habits," Kaplan said.
Patients will be able to go to the hospital of their choice, as long as their choice is medically appropriate. "We're not going to take patient preference and put them in the wrong place for care," Kaplan said.
In 2011, at the height of their feud, UW Health and Meriter built clinics across the street from one another in Monona and Windsor. Whether all four clinics will remain is unclear.
Nizza said the organizations will study what those communities need. "At least part, if not a lot, of what drove the placement of those clinics was simply the competition," he said.
The business news you need
With a weekly newsletter looking back at local history.