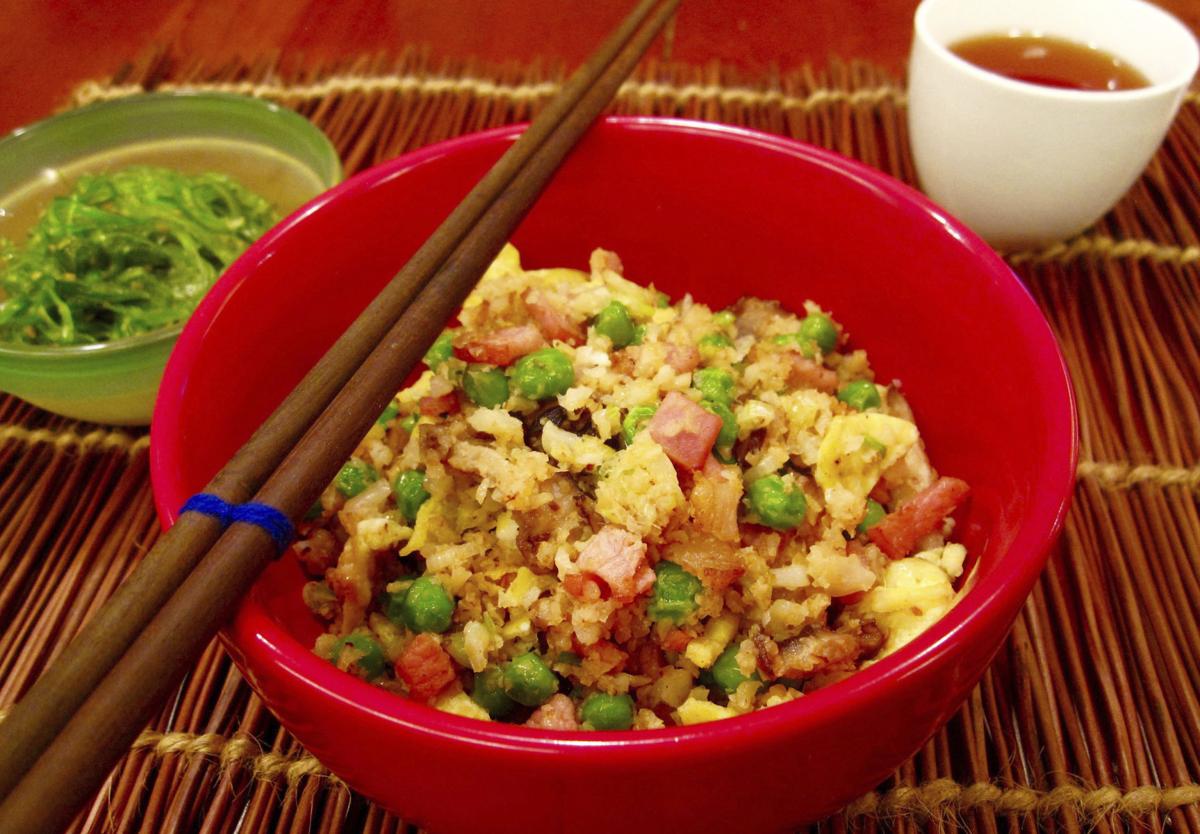 Until pretty recently, there was nothing sexy about cauliflower. Boiled or steamed, it's bland at best. And if you overcook it, you'd better duck or suffer the smell of dirty diapers. But roasting or sauteing cauliflower is a different story. The veggie's natural sugars caramelize and its tasty inner cauliflower suddenly blossoms. Think popcorn with an attitude.
Cauliflower is surprisingly versatile, too. Pulsed in a food processor, it ends up looking and feeling like white rice. Indeed, given that it's high in fiber and an assortment of vitamins and minerals, cauliflower is a healthy alternative to white rice.
In the interest of coaxing out cauliflower's best flavor, I have cooked this recipe's allotment as if it were fried rice, sauteing it until golden. The "rice" is then infused with the usual Asian suspects — scallions, ginger, garlic, soy sauce and sesame oil — and bulked up with mushrooms, bacon and peas. (Vegetarians are welcome to swap in some tofu for the Canadian bacon.)
Wonderful as it is the first time around, this dish is also the perfect foil for leftovers. Steak, chicken, shrimp, other cooked vegetables? Whatever's sitting in the refrigerator and awaiting its second chance, toss it in. And if you need an excuse to go Asian, consider the Lunar New Year, which begins Jan. 28. Otherwise, feel free to enjoy this recipe year-round.