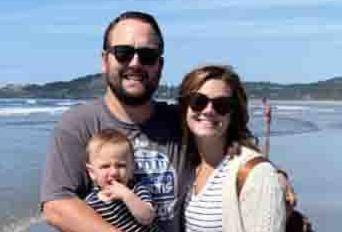 Zion Lutheran Church in Columbus welcomed a new pastor. Pastor Robert Wilke retired after 35 years at Zion. On Sunday, Sept. 15 Zion installed pastor Ben Zuberbier. Pastor Zuberbier graduated from Martin Luther College in 2011. He was then accepted to Wisconsin Lutheran Seminary in Mequon to continue his pastoral studies. During his time there, he served as a vicar for six months in Radcliff, Kentucky and for six months in Hiram, Georgia. In his senior year he assisted at Crown of Life in Hubertus, Wisconsin where he preached, led Bible study, taught Catechism class and visited shut-ins. He graduated Seminary in 2015 and was assigned to Trinity in Eugene, Oregon where he served four years. Pastor Zuberbier is married to Hannah and has one son, Jack. Pastor Zuberbier, Hannah and Jack are excited to live in Columbus, to get to know the people here, and to share in the ministry of Zion.
Be the first to know
Get local news delivered to your inbox!