It's finally looking more like the holidays in downtown Columbus.
Last week, during a Columbus Area Chamber of Commerce meeting, business owners questioned the city about why there were no decorations on downtown light poles. Most municipalities feature some type of holiday decorations in their downtowns. Columbus held its annual tree lighting Nov. 23 after the holiday parade, but decorations were not put up following the tree lighting.
On Nov. 27, the chamber agreed to donate up to $1,000 to the city for decorations. The following day, the Columbus Kiwanis Club provided wreaths to the public works department. Columbus City Council formally approved the donation at its Dec. 4 meeting.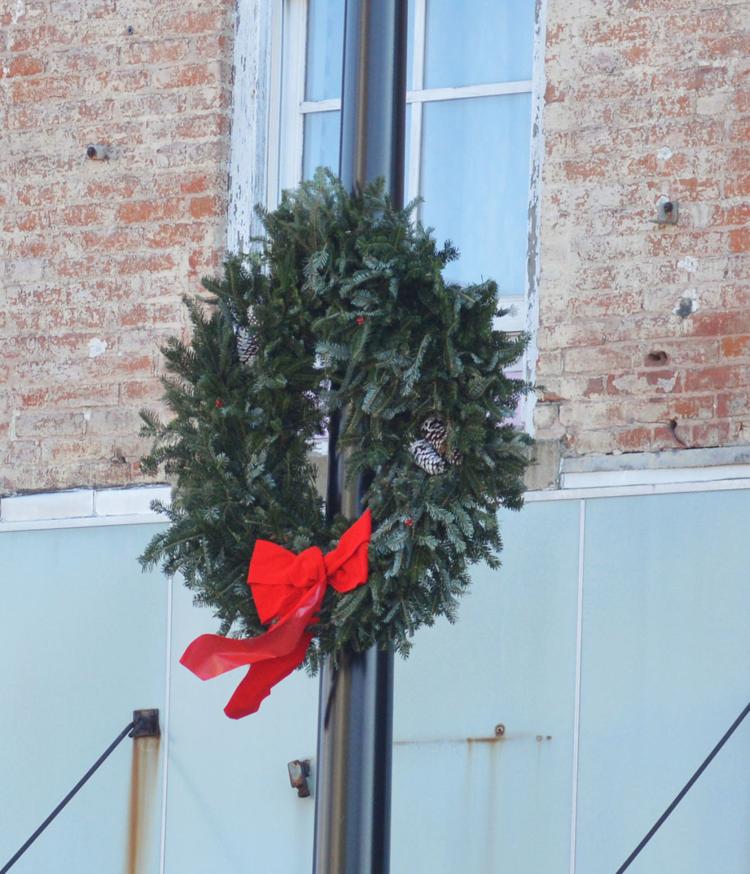 Columbus Water and Light, along with help from the public works department, hung wreaths with bright red ribbons throughout downtown Dec. 5.
City Administrator Patrick Vander Sanden said new light poles were installed last fall, part of the James Street Reconstruction Project. Vander Sanden said the city had to determine what types of decorations would be suitable for the poles. He said the city's Downtown Beautification Task Force was discussing a possible plan for decorations, but hadn't finalized it.
City officials feel fortunate the chamber and Kiwanis Club came through with donations.
Vander Sanden said the goal was to get the decorations up before the Canadian Pacific Holiday Train visit on Dec. 7
"The chamber came in on a special meeting (Nov. 29) to express interest in a donation of up to $1,000 for the decorations," said Council President Andy Traxler.