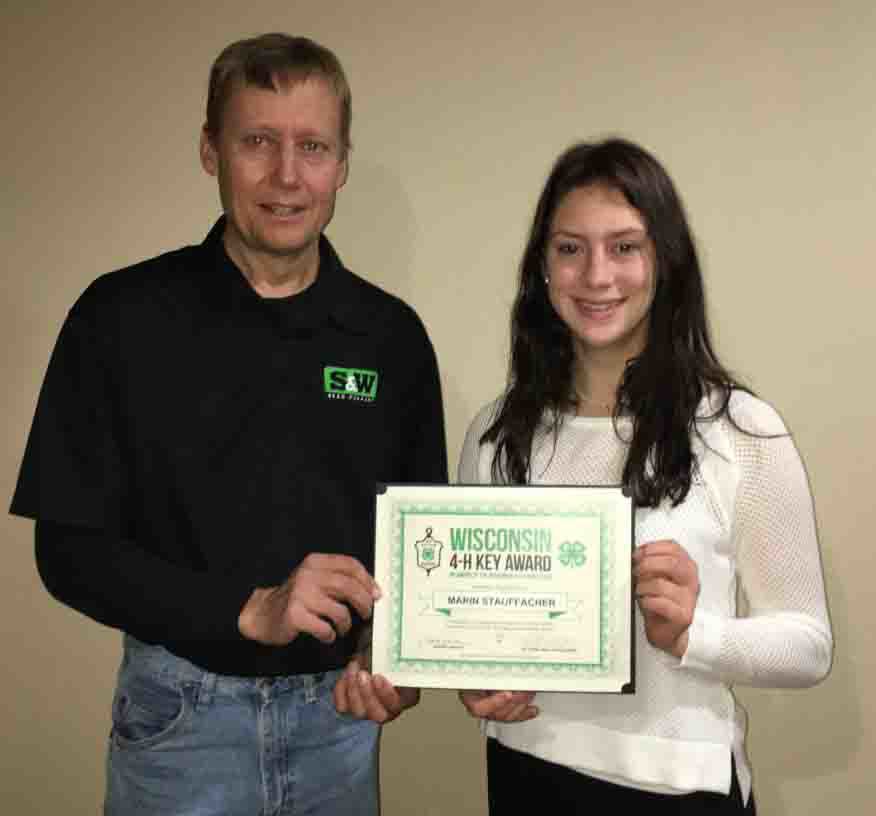 Hannah Heider, of rural Lodi and a Lodi High School senior, as well as Marin Stauffacher, of rural Columbus and a Beaver Dam High School senior, have been selected as the 2019 Columbia County, Wisconsin 4-H Key Award recipients.
You have free articles remaining.
The prestigious 4-H Key Award, one of the highest recognitions a 4-H member can receive, honors a select group of 4-H participants annually – 2% of the county's 4-H membership ages 14 and older. The youth receiving this award are those individuals who have demonstrated consistent growth in their 4-H involvement, developed and applied their leadership skills, and actively participated in their 4-H club and their community. Columbia County youth interested in this honor must apply for selection by completing a cover letter and a resume prior to completing an interview.
According to Columbia County 4-H Positive Youth Development Educator Pat Wagner, this year's winners exemplify the goals and values of the Wisconsin 4-H Program. To date, both girls have completed twelve years of 4-H membership. Heider, a member of the Lodi Challengers 4-H club, has been actively involved in her 4-H club through project enrollment as well as leadership contributions as a 4-H club officer and a 4-H youth project leader. She has also completed her first year as a Columbia County 4-H Ambassador. As for Stauffacher, she is a member of the South Columbus Willing Workers 4-H club and she, too, has been a 4-H club officer and a 4-H youth project leader. Stauffacher has also participated at the national level of 4-H as a delegate to the National 4-H Congress and the National 4-H Conference. She was also a member of Drama Company, a state 4-H team focused on the creative arts.
4-H Key Award recipients are high school students with at least three years of experience in 4-H and one year as a youth leader. The Wisconsin Farm Bureau and Rural Mutual Insurance Company sponsor the Wisconsin 4-H Key Award program. The bureau has sponsored these awards for more than 25 years, helping 4-H to honor some of Wisconsin's finest youth.