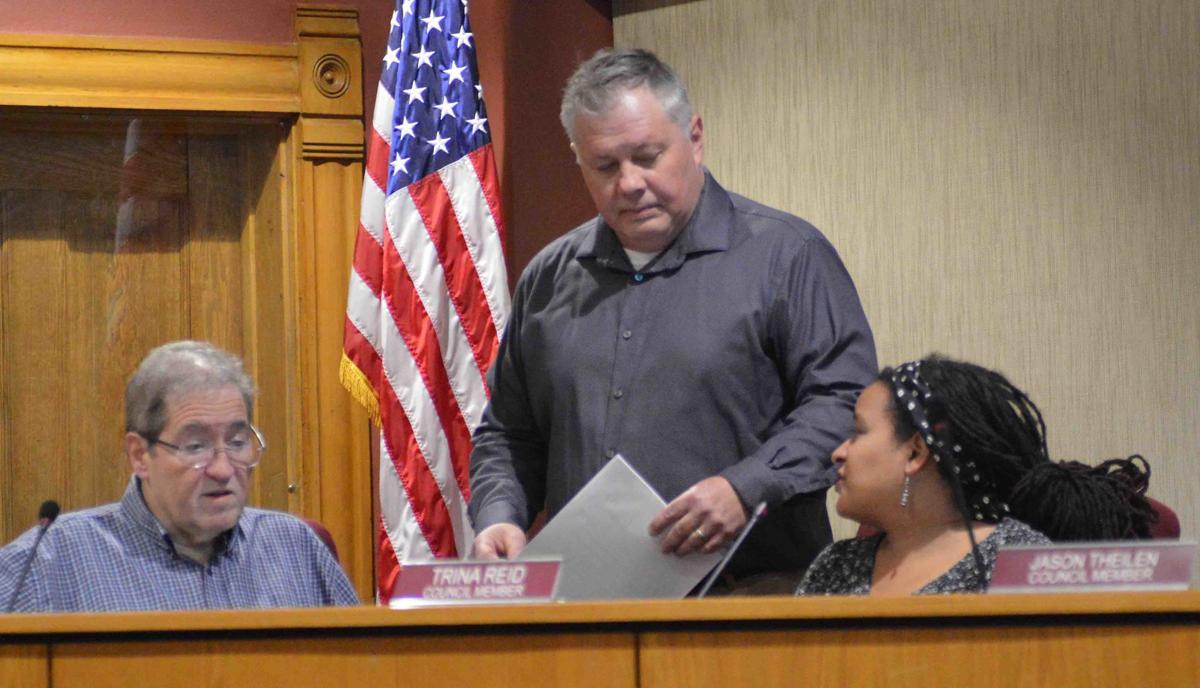 Rental fees for the Columbus Fireman's Park Pavilion will go up in 2020.
On Nov. 19 at City Hall, Columbus City Council approved a fee increase to $1,000 for residents and $1,500 for non-residents for a full day of use. According to Columbus Recreation Director Amy Jo Meyers, the current resident fee is $500 and special rates apply to non-residents and non-profit groups per request.
At the Nov. 5 Committee of the Whole meeting, Meyers suggested raising the rate to $1,000 for residents and $1,250 for non-residents. The rate increase was also endorsed by the city's Recreation Advisory Committee. While doubling fees concerned Council members Trina Reid and Ed Johnson, other members believe $1,000 and $1,500 is still reasonable.
Meyers said the historic pavilion offers a large ballroom and more space than other event venues in the area. In addition, the city offers clean-up services following a party or event. She also said the new rates would help cover maintenance and energy costs to keep the 103-year-old building functional. Meyers feels the rate hike would bring the pavilion in-line with other venues that charge $2,000 or more per day.
On Tuesday, the Council unanimously approved raising the fees to the proposed rates.
New interim administrator
Mayor Mike Thom introduced David Berner as the city's interim administrator.
You have free articles remaining.
Berner, from Public Administration Associates, began his part-time duties Nov. 18. Along with overseeing daily city operations, PAA is helping Columbus find a permanent administrator. Former administrator Patrick Vander Sanden left in October after serving the city for more than six years.
"It's nice to have you on board," Thom said to Berner. "It's nice to have you here since you're working with PAA, which is the firm helping us find the next city administrator. We'll have some boots on the ground here and it will be a great benefit to the city."
City Council is working on finalizing a job description to hire a new administrator. Berner said a new, full-time administrator would likely start in early March.
"Everyone has been very helpful and I look forward to working with everyone," Berner said.
Also on Tuesday, the Council approved appointing Rolf Lange to the Water and Light Commission. Thom recommended Lange for the appointment. Lange currently serves as Commission chair and expressed interest in serving another four-year term.
"He does a wonderful job," Thom said. "This is the only appointment that happens in November, most are in the spring."
In reports of city officers, Thom said the Holiday Train will stop in Columbus Tuesday, Dec. 3, just after 9 p.m.
"We will receive a full 30-minute show again this year," Thom said.
Thom said residents can support the mission of the train by bringing healthy, non-perishable food or monetary donations for the Columbus-Fall River Food Pantry. Items go toward families in need during the holidays.
Follow Kevin Damask on Twitter @kdamask or contact him at 608-963-7323.