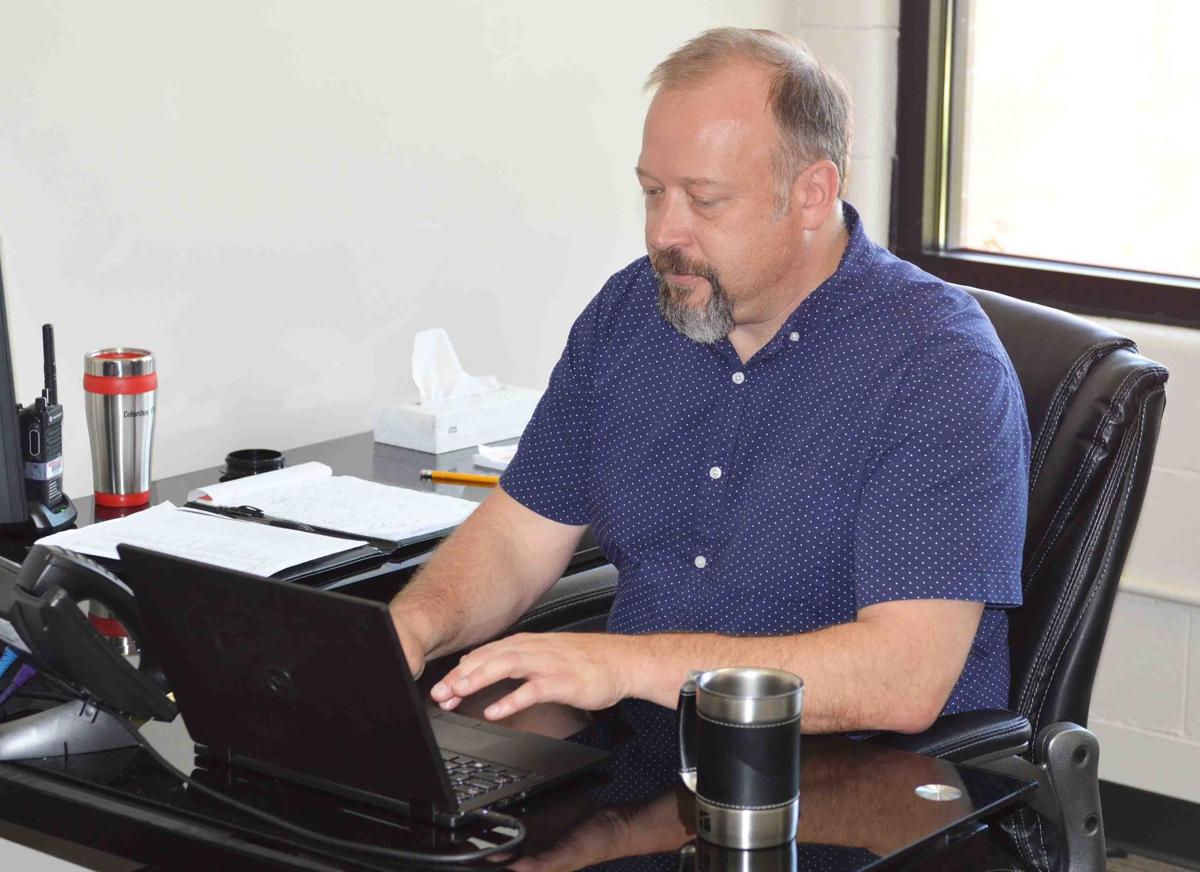 Parents in the Columbus School District are concerned with the recent absence of the high school principal and frustrated with the district's lack of communication and transparency concerning the issue.
CHS Principal Tom Fischer was scheduled to be at the Special Olympics Polar Plunge event Feb. 15 in Madison. Fischer told students and staff if they raised at least $25,000, he would plunge; they raised more than $28,000. However, Fischer did not attend. He was present Feb. 14 for a plunge pep rally at the high school.
According to school staff, Fischer was not at the school Feb. 17 to 21, but has since returned. Fischer did not respond to an email sent to his work account seeking comment Thursday morning.
Fischer was hired by the district last summer and began his tenure July 1, 2019. Based on Wisconsin Department of Public Instruction records, Fischer's license was considered invalid after June 30, 2019.
According to the DPI, Fischer applied to renew his educator's license Feb. 15, 2020. While he had a lifetime license, educators must submit background information every year to keep up with DPI requirements.
On Feb. 18, the Columbus Journal sent Superintendent Annette Deuman an email seeking answers to Fischer's status. Deuman did not respond. On Feb. 21, with Fischer still not at CHS, Deuman was questioned about Fischer following a district meeting.
"It's a personnel matter," Deuman said. "We are investigating it."
When asked if Fischer was placed on administrative leave, Deuman reiterated the situation was a personnel issue.
Parents and some staff members were left in the dark. Based on an "ends" policy, the district must have an order of succession during an administrator absence. It's unclear who was in charge at the high school while Fischer was gone. Loren Glasbrenner, principal at the intermediate and middle schools, took over as interim high school principal after Jake Ekern resigned abruptly in February 2019. Glasbrenner did not respond to an email asking if he was serving as acting CHS principal last week.
The Feb. 24 Columbus School Board meeting agenda included a closed session item "pursuant to Wisconsin Statutes §19.85(1)(f) considering financial, medical, social or personal histories or disciplinary data of specific persons, preliminary consideration of specific personnel problems or the investigation of charges against specific persons except where par. (b) applies which, if discussed in public, would be likely to have a substantial adverse effect upon the reputation of any person referred to in such histories or data, or involved in such problems or investigations."
The meeting was cancelled Monday. Board President Cindy Damm said, due to a delay in the district's notification system, the agenda was not sent through email until Monday morning.
"As I cannot ensure compliance with the requirements of Wisconsin Open Meetings Law, I have chosen to cancel the Columbus School Board meeting," Damm wrote in an email. "Agenda items will be rescheduled for future meeting agendas."
Follow Kevin Damask on Twitter @kdamask or contact him at 608-963-7323.
Be the first to know
Get local news delivered to your inbox!