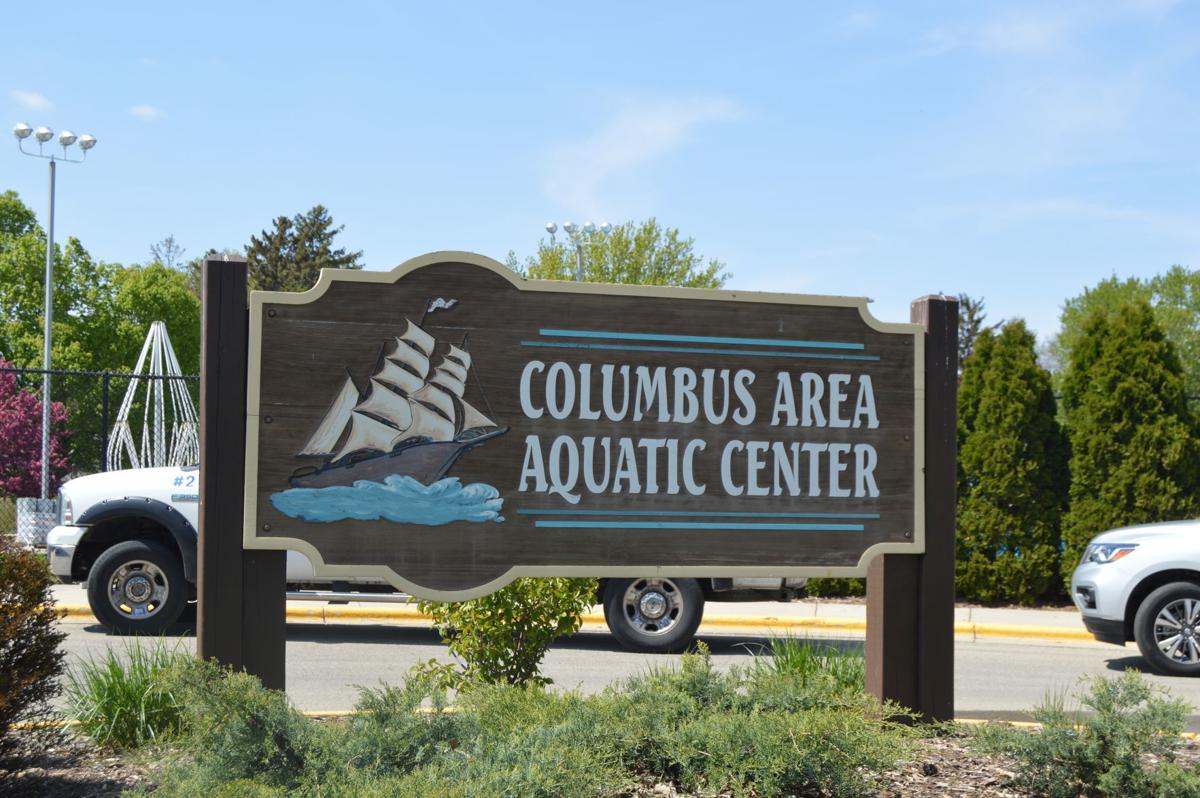 The Columbus City Council Committee of the Whole offered input after officials released memos detailing the re-opening plans for the aquatic center, the summer recreational programs and the senior center.
The original opening date for the pool was to be June 3, but the COVID-19 pandemic has scrambled plans, and the new opening day will be June 17 or later. The center is taking time to train staff and re-certify lifeguards while addressing some maintenance issues.
The swim team, the June 15-26 swim lessons, the June 28 ping pong float and July 4 opening have been canceled. Other events may be rescheduled for later in the summer depending on safety guidance as the current plan is scheduled to run through July 5.
A six-foot social distancing guideline and staff needs will allow for a capacity of 150 people and there will be four separate swim times in two-hour blocks: 10:30 a.m. to 12:30 p.m., 1-3 p.m., 3:30-5:30 p.m. and 6:30 to 8:30 p.m. during the week and 11 a.m. to 1 p.m., 1:30 to 3:30 p.m., 4-6 p.m. and 6:30-8:30 p.m. over the weekend. There will be times available for lap swim. Patrons will be able to sign up for a time a day in advance on Activenet.
Aquatic center staff will practice frequent cleaning and sanitizing. During the 30 minutes between swimming blocks, patrons will exit the pool through an open gate by the concessions areas and will not be allowed to enter the locker rooms to shower. Swimmers 12 and under will need to be accompanied by a guardian and only one family or patron will be allowed to check in at a time.
The lockers will not be available for community use and patrons will have to bring their belongings to the pool deck while being encouraged to limit the use of the locker rooms only to enter. Staff members will disinfect facilities throughout the day. The family change bathrooms will remain locked and staff will open them for patrons and disinfect them after every use. Staff and patrons alike will be encouraged to social distance and take other steps to limit exposure, including with floor markings and posters. The concession stand will only be serving packaged items.
Council members recommended that the pool limit patrons to those who already have memberships who live roughly in a 10-mile radius of Columbus for now, which could be reconsidered later. Officials said many people from outside the area, like in Sun Prairie, may try to sign up, which would lead to more travel and possible virus exposure.
"We don't want to be so restrictive that we go, oh, there's not enough people at the pool," said Mayor Mike Thom. "I don't think we can do this as a community effort and as a tourism effort. If everything goes well, maybe we can expand it in a month."
Council member Katie Ryan said people should be encouraged to come to the pool already dressed and ready to go to further limit use of the locker room. Council member Ian Gray is concerned that people in Columbus are not taking the pandemic seriously and said he thought people should be required to wear masks indoors.
The tentative start date for the summer day camp is June 22 and the program will implement more rules and more limits to maintain social distancing between campers while frequently sanitizing, staggering drop-off times, providing hand sanitizer and discouraging the sharing of items, all to limit possible exposure to the virus. Campers will have their own designated craft kits and staff will stay with the campers all day. Outdoor activities will be emphasized and campers are to be from the local area.
Council member Trina Reid said the summer camp would be a safer option than dropping off a child at the neighbor's house. Ryan said she has a relative who works at a daycare and the guidelines seemed similar to what they do. Gray said the program is a good one for families but he wants to make sure safety is paramount, and was concerned about whether young children would be able to social distance.
"This year you're going to have to ask them to leave because they gave each other a hug, not because they did something normally out of line," he said.
Recreation officials said parents and children have to sign a handbook and they can be asked to leave if they do not follow the rules. Officials said they are not afraid of keeping the campers in line, they do if every day and are prepared to abide by the additional rules.
The senior center will re-open in phases, starting with phase 1 in June and July. Participants and staff will need to use the side door to enter and will be asked to use provided hand sanitizer. Participants will be asked to sign a health liability waiver and only 10 participants will be allowed in the building for one program at a time. Programs will be limited in phase 1 and will include meal delivery (no pick-up); medical equipment pick-up or drop off; book game and puzzle pick-up and drop off, to be sanitized; Tuesday bingo by reservation, also available online; Thursday trivia by reservation, also available on Zoom; bi-monthly art club by reservation and Wednesday knit/crochet by reservation.
Hours will be 10 a.m. to 2 p.m. Monday through Friday. No on-site newspapers, magazine or snacks will be available. There will be no birthday lunch, potluck, cards or free breakfast during phase 1. Staff will take care to ensure cleanliness and social distancing. There will be no rentals or evening programs until phase 2.
Be the first to know
Get local news delivered to your inbox!