Columbus City Administrator Patrick has confirmed via email Tuesday he is resigning from his position.
Vander Sanden sent a letter of resignation to Mayor Mike Thom Oct. 3. In the letter, Vander Sanden stated his final day will be Friday, Oct. 18. He did accept a new position but did not specify where and what his duties will be.
"The past six and a half years has been the culmination of a very significant goal in my professional career—to be able to serve my hometown as city administrator," Vander Sanden wrote. "I truly appreciate the faith and trust of the community in allowing me to serve this role. It has been personally rewarding to have grown as a public manager during my tenure alongside you when you when we began our respective roles within the city back in May of 2013."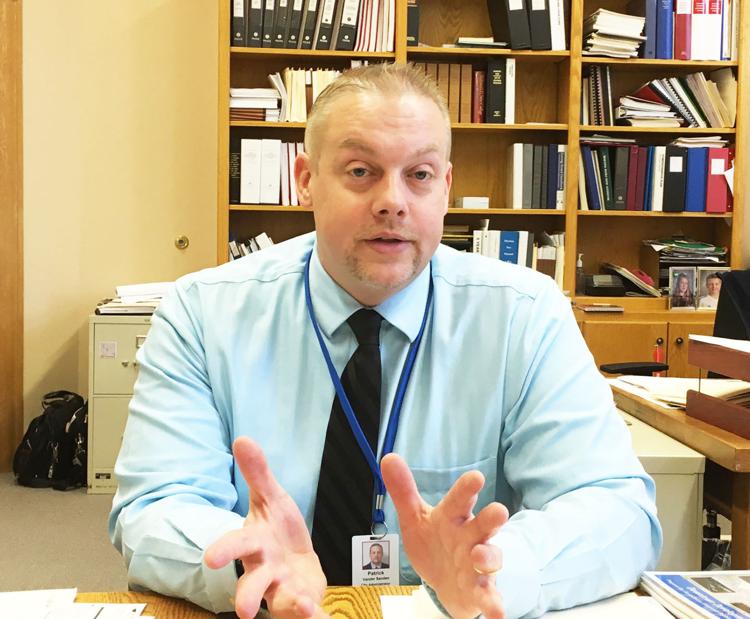 City staff were notified of the resignation Monday. Columbus City Council held a special meeting Tuesday to "consider and take action on the resignation of the Columbus City Administrator."
In his letter to Thom, Vander Sanden wrote that he will miss many aspects of serving the city.
"What I will miss the most is the people who give their best each day as part of the city's organizational team. It has been an honor to lead a very dedicated group of individuals who keep the city moving forward and I'm confident for the future of Columbus with them in place.
You have free articles remaining.
"Columbus will always be my home and as I venture on to the next chapter in my working life, I will continue to be a strong supporter of our community."
On Tuesday, Thom released a statement thanking Vander Sanden for his service.
"Patrick and I have worked together with staff and elected and appointed officials on a wide variety of projects and policies that have put the city of Columbus in a favorable position. I wish Patrick well in the next phase of his career."
In the press release, Thom said the administrator vacancy will give the city an opportunity to examine its organizational structure.
"As elected officials, we have responsibilities to use the public's resources in the most effective manner," Thom wrote. "We have to use Patrick's transition as an opportunity to ensure we are well-positioned for the future when our next administrator takes over. The role of city administrator has evolved over the years of our long-tenured city administrators, and the management and leadership needs for the city have evolved during Patrick's tenure. There have been retirements and other staff changes in recent years, and Patrick's transition requires us to take this time to explore what the next administrator can do to best lead the administration of the city of Columbus."
Vander Sanden, a Columbus native, was hired as city administrator in 2013. He has also served on the Prairie Ridge Health (formerly Columbus Community Hospital) Board of Directors and on the board of Columbia County Economic Development Corporation.
Vander Sanden was a finalist for the Platteville City Manager position until late last week when he withdrew his name from consideration.
Prior to his stint in Columbus, Vander Sanden served as village administrator in Deerfield, interim village administrator in Cottage Grove and director of public works in the village of DeForest.
According to his LinkedIn page, Vander Sanden began his career in state government, working as a policy director for the state senate and a research assistant/committee clerk for the state assembly.
Follow Kevin Damask on Twitter @kdamask or contact him at 608-963-7323.