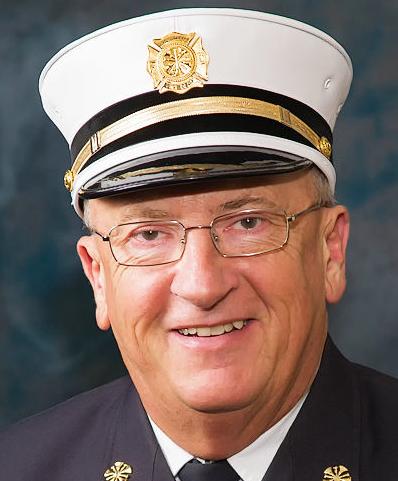 Annually, about one third of our department's responses are for traffic crashes. Some people may wonder why the fire department responds if there is no fire. This article was in the works prior to the recent fatal crash on Highway 151 on May 14, so its publication is timely.
Whenever an ambulance is sent to a vehicle crash where there is the potential for injuries, the fire department is sent as well. This is not just in Columbus, but it's the standard throughout most, if not all, of Wisconsin.
When responding to a crash, the first concern for the fire department is the positioning of vehicles to protect the scene and ambulance(s) from passing or oncoming traffic. There is a federal document called the Manual on Uniform Traffic Control Devices (MUTCD). This is what we follow to provide the safest scene possible for all responders at a crash scene. It details positioning of vehicles and proper signage and warnings, whether the crash is on a two-lane road, at an intersection, or on a four-lane freeway such as Highway 151.
Controlling traffic is a concern for firefighters. Incidents occurring on a two-lane road are usually a piece of cake compared to being at a crash on Highway 151. This is due to high traffic volume, high speeds, and the necessity to try to keep one lane open for traffic. Whenever possible, we try to keep traffic moving even if it is reduced to only one lane. Sometimes both lanes must be closed due to the crashed vehicles, debris, or the safety of responders.
Extrication of victims that are pinned in vehicles is another potential duty for firefighters. Fortunately, extrication is not needed for most crashes. The Jaws of Life is actually a set of three tools that is most commonly used, but there is a host of other extrication tools that can be used as needed.
At the May 14 crash scene, there was a large truck on top of a pickup truck which held the three victims that needed to be extricated. Prior to using the Jaws of Life, the truck on top had to be stabilized by firefighters by using struts and cribbing.
Assisting EMS with patient care and moving patients is another task performed by firefighters.
Cleaning up spilled fluids such as fuel, oil, coolant, etc. is another duty for firefighters. The days of flushing fluids off the pavement with water are gone. We now put down absorbent and sweep it up.
You have free articles remaining.
The fire department will also take care of crash debris in the roadway. This may be done sooner than later to open up a lane for traffic to continue.
We also consider disconnecting or cutting the battery cables depending on the amount of damage to the vehicle. By de-energizing the vehicle, it eliminates potential hazards and sources of ignition.
A fire engine responds obviously in case of fire, but it's also used for blocking and protecting the scene as mentioned above. Also, if extrication of victims is necessary, a charged hose line from the engine must be deployed to stand by while the extrication is being done.
If crash victims are seriously injured, often medical helicopters will land at the scene. The fire department is responsible for setting up a landing zone and communicating with the helicopters. Protocol set up by the helicopter services require traffic to be stopped in both directions during take-offs and landings.
The fire department will remain on scene until at least the ambulance(s) leave in order to protect them from passing traffic. Depending on the situation, the fire department may or may not remain until the vehicles are removed by tow trucks.
Responding to vehicle crashes takes teamwork with all involved. The team of responders includes law enforcement, fire, EMS, and tow truck operators. Major incidents may require extra resources to be called. The county highway department may need to to close roads for extended periods of times or apply salt in winter, a Wisconsin State Patrol or sheriff's department crash reconstruction team may need to determine the events leading to the crash, and the county medical examiner would be called in the event of a fatality.
Referring to the fatal crash on May 14, it did not help our response that it occurred in a construction zone which was also a contributing factor in the crash. However, we did catch a break that it happened within the "footprint" of an interchange. With this particular crash, there was no way for northbound traffic to continue, but traffic was able to utilize the off and on ramps to bypass the scene. Our personnel also assisted with controlling traffic at the end of the ramps that were utilized for through traffic. With traffic unable to continue in the northbound lanes, those lanes were able to be used for a landing zone for two helicopters just north of the scene.
Not all of these functions listed here are performed at most crash scenes. However, ALL of these duties were performed by firefighters at the crash on May 14 as well as the need to call in all the additional resources listed above.
From fender benders to fatals, the fire department is prepared to respond to crashes.
Randy Koehn serves as Columbus Fire Chief.