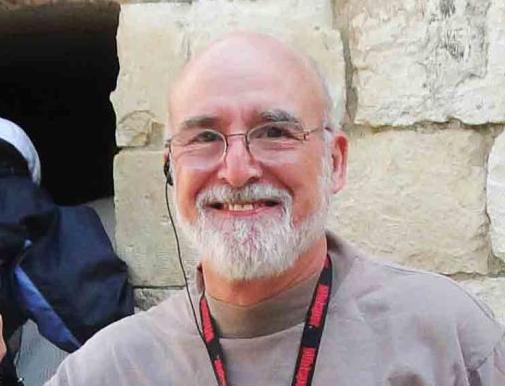 With enough time, patience, trust, and renewed perspective, we experience hope. The realization of things hoped for is often experienced only in hindsight, in looking back. We will see things rightly, from the perspective of heaven, at the end of our time on earth. Rarely is that ultimate perspective given to us as we plod through this life.
Once, when I was in a depressed state, someone told me, "Keep looking down, Dietrich." My friend paused for effect, to let this bizarre word of encouragement sink in, then added this perspective from Scripture, "since God raised you up and seated you with Christ in heavenly places" (Ephesians 2:6). From the perspective of heaven, we look down and back. Given this vantage point and holding on by faith, my depression dissipates.
Perspective matters. In writing blogs or sermons, as with any art form, perspective is everything. I see life, and create what I do, through the lens of faith. Scripture reminds us that "Faith is the substance of things hoped for, the evidence of things not seen" (Hebrews 11:1). Yet we sometimes think we have nothing to go on. What then? Then we must regain the perspective we lost under the veil of the heavy circumstances weighing us down.
To help emphasize the importance of perspective, I offer this poem, which I first learned from another pastor, Craig Groeschel. First written by 15-year-old Kyle McCarty, the point of his poem is best appreciated in writing and reading it, not in preaching or hearing it. So here's Kyle's poem, written out, so you can read it aloud to yourself:
You can't force me to believe
This is the One Truth in life
This world is a product of chance
I know with certainty that
Never again will I say that
Christ is risen from the dead
I know now more than ever in my life that
We must realize that it is ignorant to think
Without God this world would fall into darkness
This world can and will meet my needs
God has always been there for me
If you have read this far, you must be thinking, what kind of poem is this? It's full of darkness, with no hope at all. Now, before you cancel your subscription to the Columbus Journal, or show up in protest at one of my churches, I invite you to read this poem one more time. Only this time, as you read it, I ask you to change your perspective: this time read it backward—from the bottom line up to the top.
Quite a difference the second time, huh? Our lived experience often feels like this poem. Things look horribly wrong at first; then in hindsight we gain fresh perspective, and something beautiful comes out of the ashes.
Rev. Dietrich Gruen is pastor at First Presbyterian Church of Columbus and Bethany Presbyterian of Randolph.
Catch the latest in Opinion
Get opinion pieces, letters and editorials sent directly to your inbox weekly!