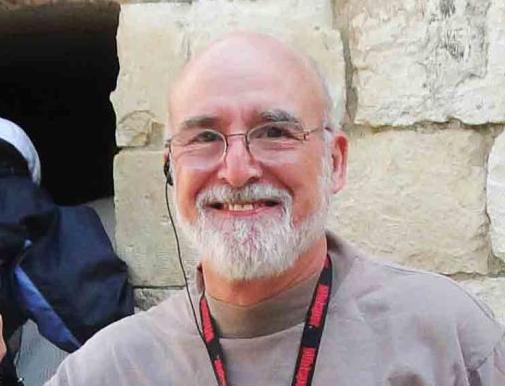 Ash Wednesday is Feb. 26 this year. It marks the beginning of Lent, a 40-day period of reflection leading to Easter, which is April 12 this year. The 40 days of Lent can mean different traditions depending on one's faith.
A pastor might apply "ashes" to foreheads – usually a pasty smudge of the previous year's palm leaves burned and preserved for the next Ash Wednesday. The ashes indicate an act of repentance.
Lent can mean abstaining from a regrettable habit such as smoking or overeating, as an act of penitence – thus increasing an appetite for spiritual things. Alternately a person could abstain from something such as comfort food, or distracting activities such as social media or TV – as an act of sacrifice or fasting. A person could also take on something new such as reading the Bible or attending church.
Such actions are meant to help us resist temptation and identify with Jesus in his suffering alone in the wilderness. Acts of piety can be formative for us and draw us closer to God – especially if heart-felt, consistently applied and reinforced by others in the community.
Lent is also the time people might bargain with God. We may think God grades on a curve. We might think our good works outweigh our bad – hence that we're good enough for God.
To the woman or man in the mirror we might say, "You're looking good. Now's the time. Come on, God. Why not me? It's my turn."
We might hope God will do right by us – heal us and answer our prayers. We might think we deserve as much. Maybe not the other guy – the criminal, the hate group or the hated group – but as for us we are good enough for God. Or so we might think.
You have free articles remaining.
The problem with such thinking is that nowhere in Scripture does it say that if we're good enough God will give us what we deserve. Instead we are reminded time and again not to presume on our relationship with God. God gives grace to the undeserving.
"To some who were confident of their own righteousness and looked down on everyone else, Jesus told this parable. Two men went up to the temple to pray, one a Pharisee and the other a tax collector. The Pharisee stood by himself and prayed, 'God, I thank you that I am not like other people – robbers, evildoers, adulterers – or even like this tax collector. I fast twice a week and give a tenth of all I get.' But the tax collector stood at a distance. He would not even look up to heaven but beat his breast and said, 'God, have mercy on me, a sinner.' I tell you that this man, rather than the other, went home justified before God." – Luke 18:9-14
Lent begins with admitting we are sinners who need mercy.
"While we were yet sinners, Christ died for us" – Romans 5:8
Those who presume otherwise – like the Pharisee wishfully thinking that God grades on a curve – will have their hopes dashed. In his Sermon on the Mount, Jesus raises the bar impossibly high. He condemns not just murder but also anger, and not just adultery but also lust.
Such matters of the heart are revealing but Jesus adds more.
"If you love those who love you, what reward will you get? Are not even the tax collectors doing that? And if you greet only your own people, what are you doing more than others? Do not even pagans do that? Be perfect, therefore, as your heavenly Father is perfect. – Matthew 5:46-48
No one is good enough except Jesus, the sinless One. And therein lies the good news. The righteousness of Christ in exchange for ours is enough to please God. That's grace. Righteousness acceptable to God comes by grace through faith. God's grace is better than good enough; it's great.
The Rev. Dietrich Gruen is a pastor at the First Presbyterian Church, 157 N. Spring St., Columbus, and the Bethany Presbyterian Church in Randolph. Email dgruen@chorus.net to reach him.
Catch the latest in Opinion
Get opinion pieces, letters and editorials sent directly to your inbox weekly!