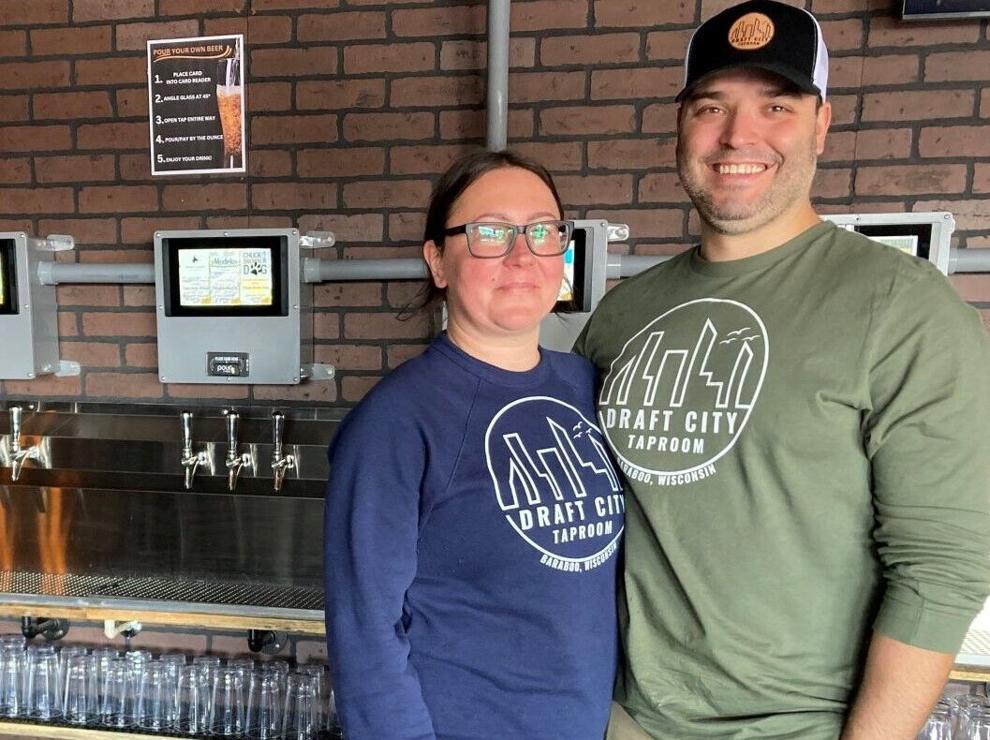 Alex Galeros and Elena Hildebrandt have tapped into their lifelong dreams.
The Wisconsin Dells couple, both of whom have worked in the restaurant industry in various capacities for years, have opened Draft City Taproom in Baraboo at 602 West Pine Street.
What once was a Kwik Trip is now a place that the couple hopes Baraboobians take their time in, relax, have a self-serve pint or two and a spicy soprano pizza fresh made from the kitchen, or some other plate off their menu of homemade food.
"This is a great place," Galeros said. "The community has been awesome. Everyone is very welcoming to us."
The establishment opened at the end of January. It's not a typical taproom. Guests can pour their own. Want a full pint? Pour yourself one to the rim. Want just a splash to taste what a particular beer is like? You can do that, too. Guests get a card, walk over to the tap wall, and can pour their own glasses with as little, or as much, as they want.
"We love the fact that we can offer something different," Hildebrandt said of the self-service tap wall. It is the only establishment of its kind in the area. Galeros said there is a self-service taproom in Mount Horeb but offers fewer taps than they do at Draft City.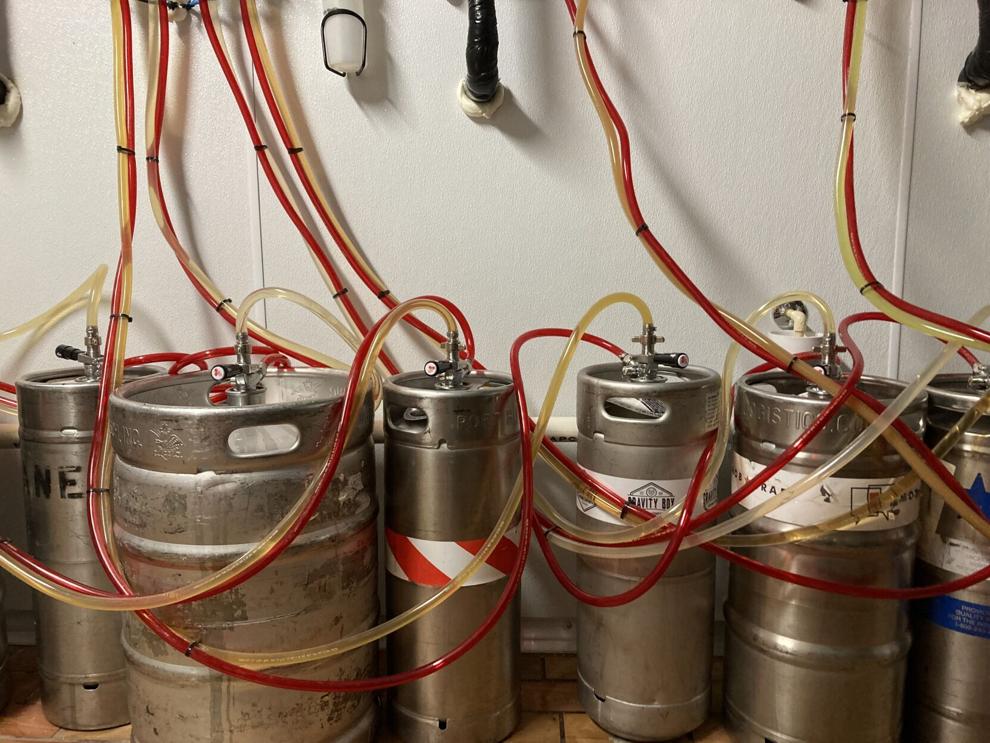 The new taproom in Baraboo offers 30 taps that include beers, ciders, and seltzers. With plans for expanding to 45 taps in the future, the selections rotate frequently. A beer available this week might not be available next week. It is an exciting opportunity for craft beer aficionados to have that sort of selection.
As of this writing, according to Untappd, a nationally recognized social networking beer app, Draft City's current tap list includes MObCraft Beer's Limonata Love, Young Blood Beer Company's Weird Hat Band, Great Dane Pub and Brewing Company's Crop Circle Wheat, Tumbled Rock Brewery and Kitchen's Chuck Brown Dog, Broken Bat Beer Company's YAZ, and many others.
"I've always loved craft beer," Galeros said. Of local breweries, he said, "Everyone has something special to share."
That everyone includes Galeros and Hildenbrandt.
Hildebrandt, Russian by birth, came to the United States in 2004 with a degree in hospitality management. She's been working in restaurants for more than 14 years.
Galeros, a Greek, has spent his lifetime in restaurants. His parents owned one in Illinois when he was a child. The industry has been in his blood ever since.
The couple met working at the Wisconsin Dells supper club The Del-Bar. They've been talking about starting their own business since.
As a side gig, Galeros would clear beer lines for businesses. He was doing training for it in Rockford and, driving back, began thinking, "Why can't I start my own taproom? Why can't I do this?"
And so he and his wife did.
With the help of friends, family, the community, and the West Baraboo Professional Center, their management company, Draft City Taproom is already finding ways to tap deeper into their new community.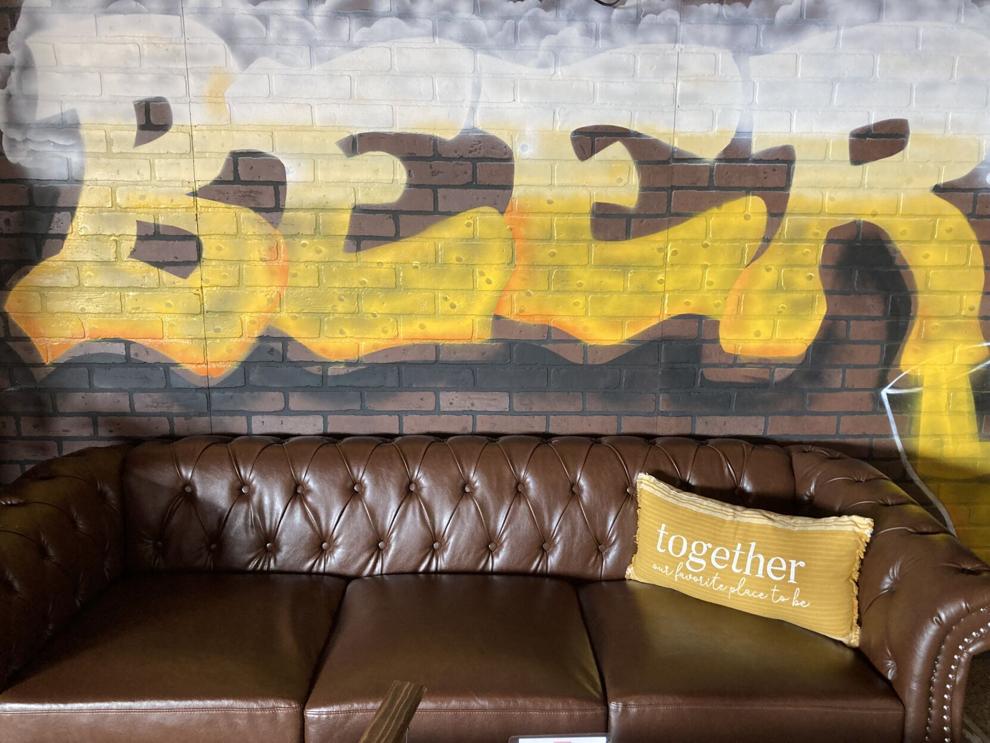 They're eager to find, and work with, local breweries. There are thoughts of having taproom takeovers once a month. There are thoughts of having an Oktoberfest weekend, where most all the beers on tap will be Oktoberfest beers. There are thoughts of having an event with bourbon barrel aged beers and cigars. There are thoughts of charity events and home brew competitions.
All the while, Hildebrandt and Galeros will continue to make their new space inviting. With Hildebrandt at the counter, and Galeros in the kitchen, perhaps handcrafting a habanero bacon jam grilled cheese sandwich or a barbacoa beef quesadilla, they hope the place will feel, to locals, like a second home.
"We want this to be a place that the community can come to," they said, their long tap lines behind them, cold and inviting.