Brett Pickarts was just 25 when he took over as the boys basketball coach at Waupun High School.
He's accumulated so many fond memories with the Warriors — earning a trip to sectionals, building positive rivalries and created lifelong relationships.
However, Pickarts, who has a young family with an infant son, stepped down from his role soon after the Warriors lost to Lomira 75-68 in a WIAA Division 3 regional quarterfinal game on Feb. 28.
"I guess the bottom line of it is professional and family reasons," Pickarts said. "I have a young son and part of the job of being a basketball coach is also being an older brother or a dad or a role model to 35 other boys. That takes a lot of time and effort.
"A lot of people know I got here at 6 a.m. every day to open up the gym. Basketball has become a lot year round, so it's a lot of work that's not seen other than just coaching games. There's a lot of stuff behind the scenes."
Pickarts, who lives with his wife and son in Fond du Lac, accumulated a 38-55 record and went 18-33 in East Central Conference play during his tenure with the Warriors.
"The biggest thing is I've talked with coaches who have families and they've all experienced the same thing when their kids are born," Pickarts said. "It just got to a point to the amount of time I was putting in and I was putting into our program just wasn't producing the things we wanted here. That time is better spent with my son and my wife."
However, winning and losing was never his main goal while coaching, saying "the biggest thing that we can hang our hat on is we did things the right way here."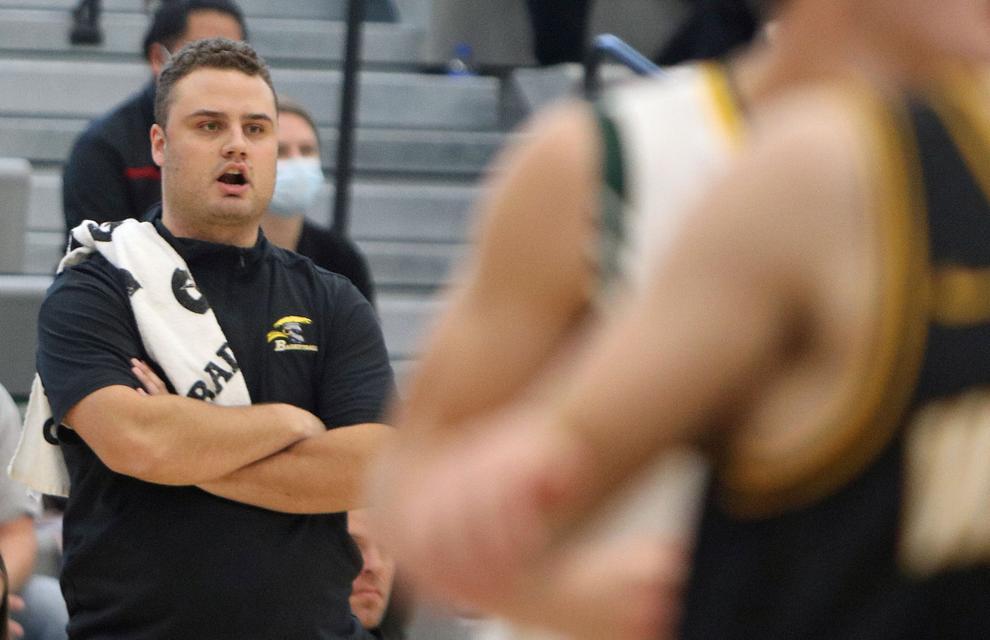 The Warriors had a 3.56 GPA as a program, according to Pickarts. Waupun hosted a teacher appreciation night and Pickarts also did community service in Waupun to set an example for his team.
"I'm really proud of our kids understanding that being a student-athlete in high school is bigger than the game of just winning basketball games," Pickarts said. "I was really proud of our players and our staff for portraying the message of 'being a good person and being someone who's a productive member in society is more important than winning basketball games.' We always did the right thing here."
Pickarts led the Warriors to a 61-57 WIAA Division 3 sectional semifinal victory over Columbus during the 2019-20 season, which was cut short due to COVID-19 right before the sectional final was to be played.
The Waupun Area School District posted three coaching openings on its Facebook page Wednesday.
Listed on the post was the varsity boys basketball coaching position, along with coaching jobs for junior varsity girls soccer and junior varsity 2 girls volleyball.
Pickarts said he'll be watching the WIAA state tournament, which opens with Division 3 and Division 4 semifinals Thursday afternoon at the Kohl Center in Madison.
So basketball isn't out of Pickarts' life, totally. He said the game has had a positive impact on his life, including his relationships.
"I'm looking forward to going down to the state tournament and seeing guys that I coached 10 or 11 years ago. I've coached for a long time even though I'm going to be 30 this year. I'm not sure when I'll return to the game. It's not going to be that long. I don't know if that's this year, a few months or a couple years.
"Honestly, I still have a teaching job in Waupun and I built some really good relationships with our coaches in our conference and guys within the Fox Valley area. I've had a lot of those guys reach out to me for different roles," said Pickarts, who teaches social studies and science at Waupun High School.
"I just don't really want to think about it right now. My wife and I are going to eat some good seafood in Madison this weekend and that's about it."