JUNEAU — A 27-year-old Horicon man faces felony charges after allegedly crashing his vehicle into his ex-girlfriend's vehicle while she was traveling on Highway 26 with her two children in her vehicle on Sunday.
Kody Hoeft is charged with three felony counts of second-degree recklessly endangering safety and a misdemeanor count of disorderly conduct. He could face up to five years in prison and five years of extended supervision for each felony count.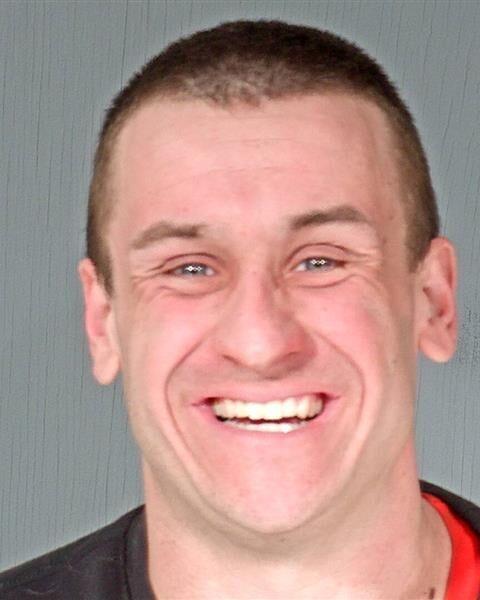 Hoeft appeared before Dodge County Circuit Court Commissioner Steven Seim and was placed on a $4,000 cash bond. As conditions of his bond, he may not have contact or communications with the victims and may not have violent or abusive contact or communication with anyone.
According to the criminal complaint:
A Dodge County Sheriff's deputy responded to report of an active domestic situation involving two moving vehicles on Sunday at 1:24 p.m. The caller said her ex-boyfriend Hoeft was following her vehicle while she was driving down Highway 26, near Highway BI, and he was intentionally crashing into her vehicle. The woman said she was traveling from her home in Horicon to her mother's home in Waupun with her two children, 8 and 1, in the vehicle. She told dispatch that Hoeft had crashed into her and attempted to run her off the roadway.
The woman met with officers in Waupun and said that Hoeft had been visiting the child they have in common when the two got into a fight over a bag not being packed for Hoeft. The woman told him to leave and asked for her house key back. Hoeft allegedly threw the key into the snow and left. He then called her multiple times demanding the vehicle back that she was using. The woman left the house, drove away in the 2000 Chevy Suburban, and traveled on Highway 26. When she got north of Burnett, near County Road BI, she saw Hoeft driving a gold 2007 Ford Focus south on Highway 26.
The woman said that Hoeft performed a U-turn and then began following her while she was traveling around 55 mph. He sped up, crossed into the oncoming traffic lane, and pulled up the left side of her vehicle. He then slowed down to be behind her, sped back up, and collided into her vehicle. The woman said she believed Hoeft backed off when he saw her calling 911.
The officers saw the rear bumper that was consistent with a vehicle being rear-ended. The right side of the bumper was crumpled inward and pushed into the exterior of the vehicle. The plastic trim was cracked and displaced. The left side of the bumper was pushed into the exterior vehicle causing a dent in the metal. The damage to the bumper appears to be from a vehicle striking it with a significant amount of force. It also appeared the striking vehicle would have had a lower base than the Suburban as the damage was low on the bumper.
Waupun Police Officers located Hoeft at a gas station around 4 p.m., and he was taken to the Dodge County Jail and asked for a lawyer at the time of his arrest.
A preliminary hearing in the case is scheduled on March 23.