JUNEAU – A 27-year-old Waupun man made his initial appearance in court on Thursday, March 16 charged with 10 counts of possession of child pornographer.
Gregory Starnes could face up to 15 years in prison and 10 years of extended supervision for each count. He appeared before Dodge County Circuit Court Commissioner Steven Seim on Thursday and was placed on a $2,000 cash bond. As conditions for his bond, he may not have unsupervised contact with minors. He also may not use the internet, electronic devices, nor possess pornography. He must delete any information he has off electronic devices.
According to the criminal complaint: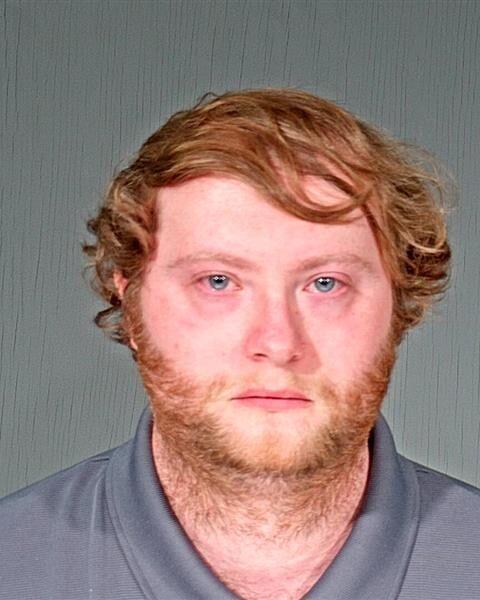 A Waupun Police Lieutenant received an email from the Wisconsin Department of Justice, division of criminal investigation, on Nov. 14 that referenced a Waupun man who was in possession of child porn. The person in question was Starnes, and Waupun Police had been in contact with Starnes in 2020 after he allegedly accessed a single piece of child porn. At the time, Starnes told the police he would refrain from repeating that behavior in the future.
The police drafted two separate search warrantswhile investigating the case prior to contacting Starnes. On Wednesday, three members of Waupun Police Department, five members from the Department of Justice, division of criminal investigation and two members of the Dodge County Sheriff's Office met at the Waupun Police Department to review the operational plan for the execution of a search warrant on Starnes' apartment.
During the search, Starnes was taken into custody and questioned. He was told that they were going to speak to him about the cloud-based storage for his wireless cellular account and how they found multiple images and video files that met the statuary definition of child pornography.
Starnes allegedly told the police that people would just send him random links and that is how he got the files. He said that he had been told online to search a word that ended up being a Russian-based file sharing search engine. He then began to receive child pornography files. He said that when he realized what the files were that he closed the links as quickly as he could and did not believe he had saved anything.
A special agent spoke to Starnes about his history of accessing child pornography and Starnes allegedly admitted that he did not accidently access the child pornography files.
A preliminary hearing in the case is scheduled for March 23.