Reedsburg's football players spent the early days of the 2021 season working on handoffs, body positioning and route running.
While some of the fundamental work may have felt like overkill, Calvin Zenz didn't have much choice. The new Reedsburg coach is retiring the Beavers' traditional flexbone triple-option offense in favor of a more open, spread attack.
That systemic shift requires the returning Beavers to rethink the way they operate on the field — from running the offense out of shotgun to going to the air more.
Take the wide receivers, for example:
"Our wide receivers haven't even practiced blocking yet," Zenz said. "They used to only practicing blocking. They like that change, but the skills involved with catching the ball and running routes, the finer points of running routes, they're starting to be like, 'I didn't realize it was this complicated.' And it's like, 'Oh, yeah, throwing the ball is not easy.'"
Reedsburg's goal is to make a complicated passing game feel natural.
"It's been a complete from-the-ground-up sort of deal," Zenz said. "To the point where some things you maybe kind of take for granted, we're having to teach our varsity guys. Just because they're not used to being in those situations. There's a big difference between catching a snap and doing a handoff, and getting a snap under center and doing that. Even that transition has been pretty interesting."
The system change is particularly interesting in Reedsburg, which ran its triple-option attack for 14 seasons under Brian Pottinger. After Pottinger resigned following the 2020 season, interim co-head coaches Quinn Hobbs and Mike Riberich kept the offense while the Beavers went 2-5 and scored 17.9 points per game in the fall of 2020.
Zenz spent the past year much differently.
He sat out the fall before coaching Columbus — where his spread offense produced 36.2 points per game — to a 5-1 record during the WIAA's alternate fall season in the spring. Columbus' season finished with a 42-6 win at New Glarus/Monticello on April 30. A couple weeks later, Zenz accepted the Reedsburg job.
He watched the Beavers' 2020 games on YouTube and reviewed some of the players' highlight tapes, but he didn't have too much time to lay the program's foundation. Therefore, Zenz is still getting to know exactly what he's got in Reedsburg, and what it will take to build up the program.
He's started from the bottom floor before. Columbus went 11-1 under Scott Hilber in 2016, when Zenz was an offensive coordinator, but the Cardinals went just 2-7 in 2017 and 1-8 in 2018, Zenz's first two years as head coach.
The switch flipped in 2019 as the Cardinals went 6-4 to build up momentum for 2020. Despite waiting seven months to kick off, Columbus finished the spring ranked ninth among medium-sized schools in the final WisSports.net coaches' football poll.
Three months later, Zenz is back at square one with the Beavers.
"It's wide open right now," Zenz said of Reedsburg's position battles during the first week of practice. "It's such a drastic change. Some guys look good one minute and then the next minute you're like … it's a learning curve."
But Zenz likes his new crop of players, which includes returning playmakers Bryant Yanke, Jack Campbell, Caden Brandt, Brady Mikonowicz and Griffin Elder. From watching their work ethic and attention level at practice, Zenz believes the Beavers are more than up for the challenge of learning a new offensive system.
"They've been great," Zenz said. "They're eager, they want to learn, they want to get better and they want to be good. That's all been good. It's exciting. We don't have any issues with that."A number of seniors have adopted leadership roles throughout the summer. Zenz said Campbell, Yanke and Ephraim Albers are among the seniors that have helped the Beavers, who graduated 21 players in the class of 2021, prepare for Friday's season opener against Evansville.
"We've talked a lot about leadership, and they've done a really nice job learning the things we're trying to do to build the culture we need to build a winning program on a yearly basis, not once in a while," Zenz said. "These guys have high goals and expectations, and we're pushing them to those goals and expectations."
Badger Small football preview: 10 players you need to know this season
Luna Larson, sr., QB/LB, Baraboo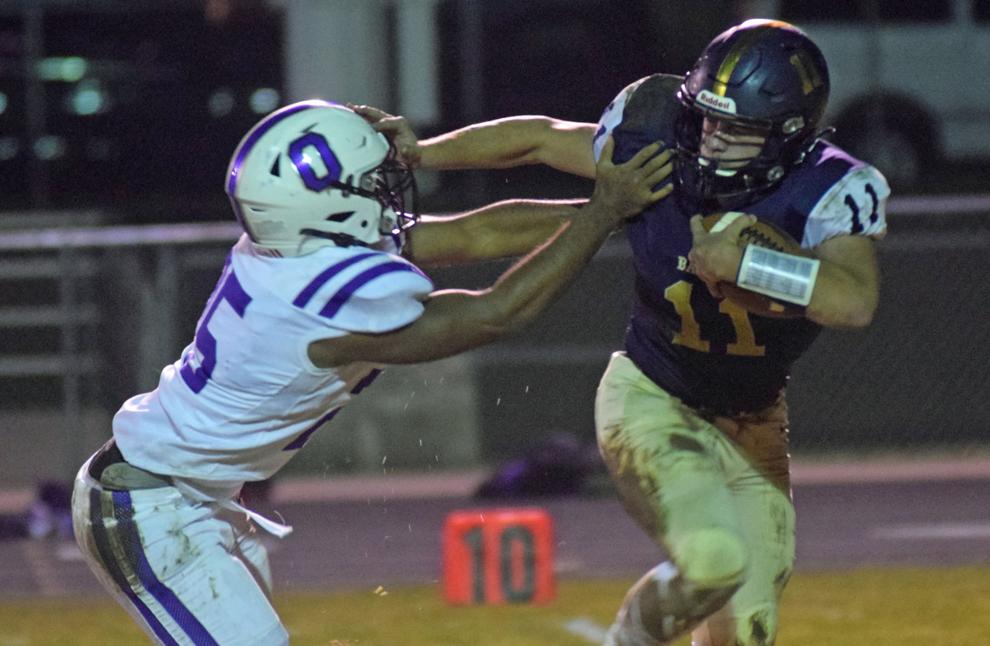 Larson had his hands all over the Thunderbirds' resurgence last fall. The 6-foot, 190-pound Larson totaled a team-high 77 tackles (32 solo), four tackles for loss, three sacks and three forced fumbles to earn WFCA Large Schools All-State honors. He also was a second-team selection as an all-purpose player on The Associated Press 2020 All-State team (for the fall season). The NCAA Division I recruit rushed for more than 1,200 yards and 14 touchdowns, while passing for 785 more and eight more scores.
Kane Mahoney, sr., RB/LB, Baraboo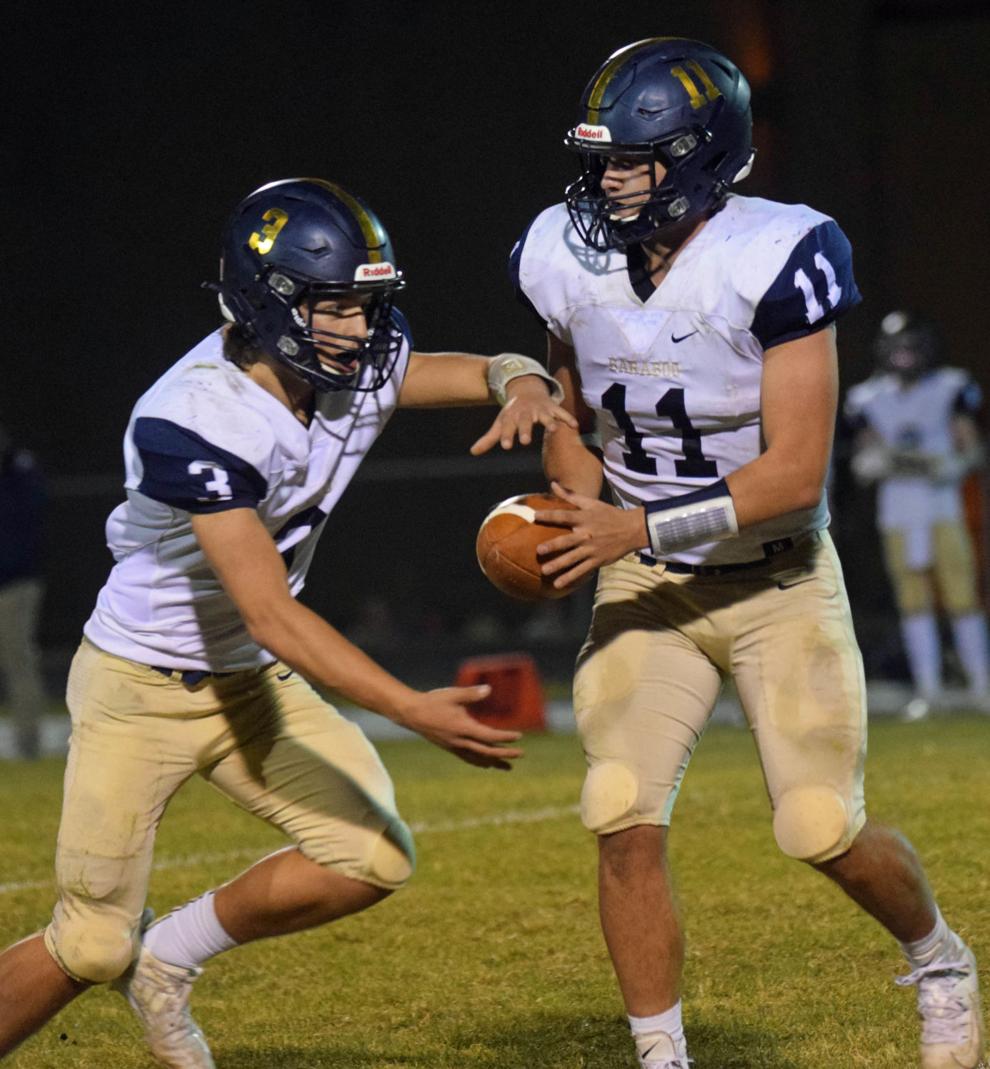 Already a varsity regular for the Thunderbirds entering his third varsity season, Mahoney looks to become an even more significant contributor this fall. The 5-foot-10, 160-pounder helped on both sides of the ball last season, rushing for 207 yards and four scores on 33 carries, good for third on the team. Defensively, Mahoney added 28 tackles, including a dozen solo, to go along with six sacks, three tackles for loss and an interception return for a touchdown.
Drew Evans, sr., OL/DL, Fort Atkinson
The 6-6, 250-pound Evans will be a key lineman for Fort Atkinson, including on offense, where he'll be leading the way for senior running back Alec Courtier. Fort Atkinson coach Nick Nelson likes Evans' work ethic and what he brings to the team, saying: "You can't help notice him when he's playing."
Tyler Dahlhauser, sr., WR/DB, Monona Grove
Dahlhauser was a first-team selection as a defensive back on the AP All-State team for the alternate season in the spring. He also was a WFCA All-Region selection last spring at defensive back. The 5-9, 175-pound Dahlhauser had a team-high 59 tackles, including 44 solo takedowns, and totaled six tackles for loss, four sacks, a pair of forced fumbles and an interception. Offensively, he caught 18 passes for 376 yards and six touchdowns.
Tyler Buechner, jr., RB, Mt. Horeb/Barneveld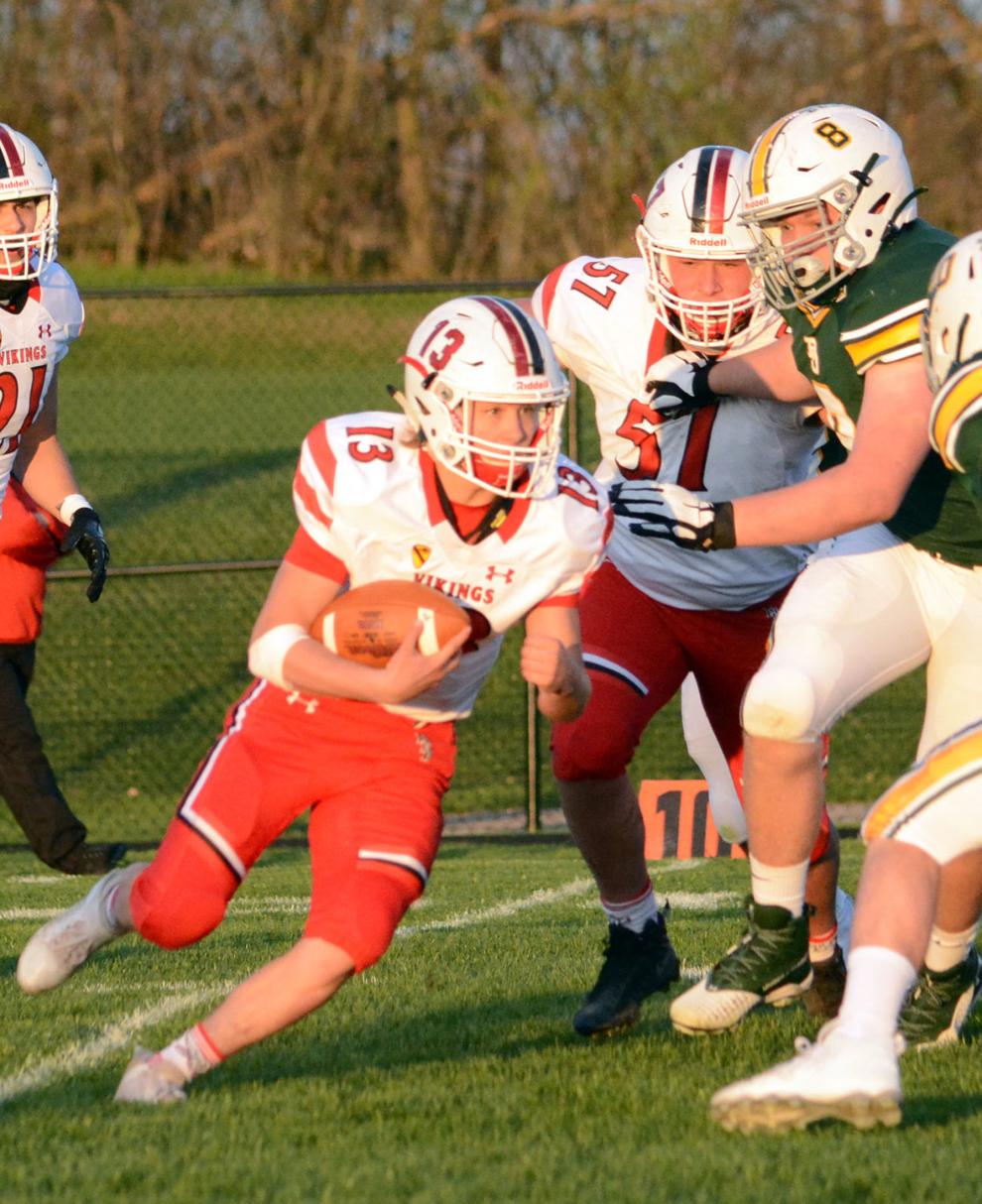 Buechner had a breakout sophomore campaign during the alternate fall season and Mount Horeb/Barneveld coach Bret St. Arnauld expects Buechner to be a threat on offense due to his speed, quickness and vision. He rushed for 277 yards and three scores over four games.
Ethan Bleich, sr., RB/LB, Portage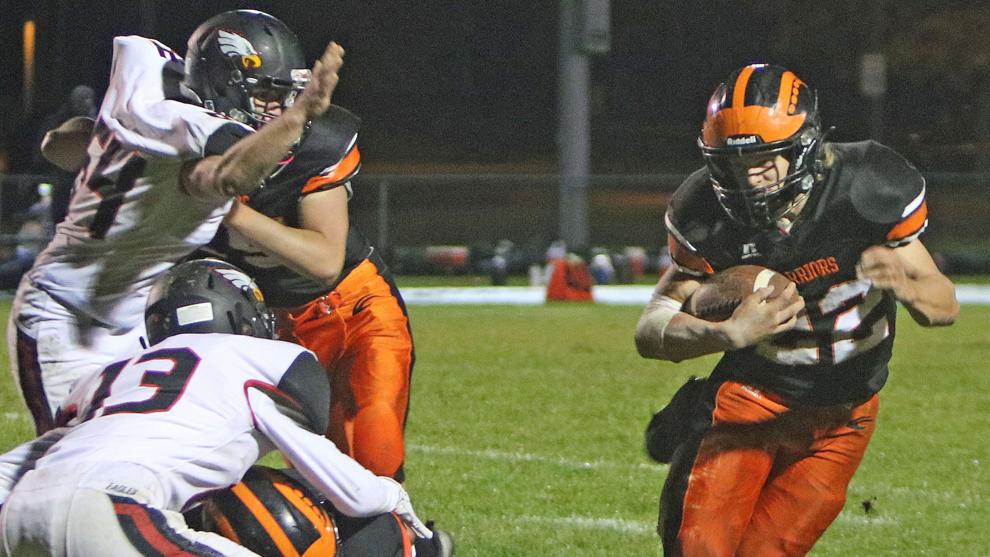 The 5-foot-8 Bleich is a punishing back who rushed for 265 yards and six touchdowns on 48 carries in three games last season. The strong start (88.3 yards per game, 5.5 yards per attempt) was cut short by a torn anterior cruciate ligament, but he's scheduled to return this season.
Jaden Kikkert, sr., WR/DB, Portage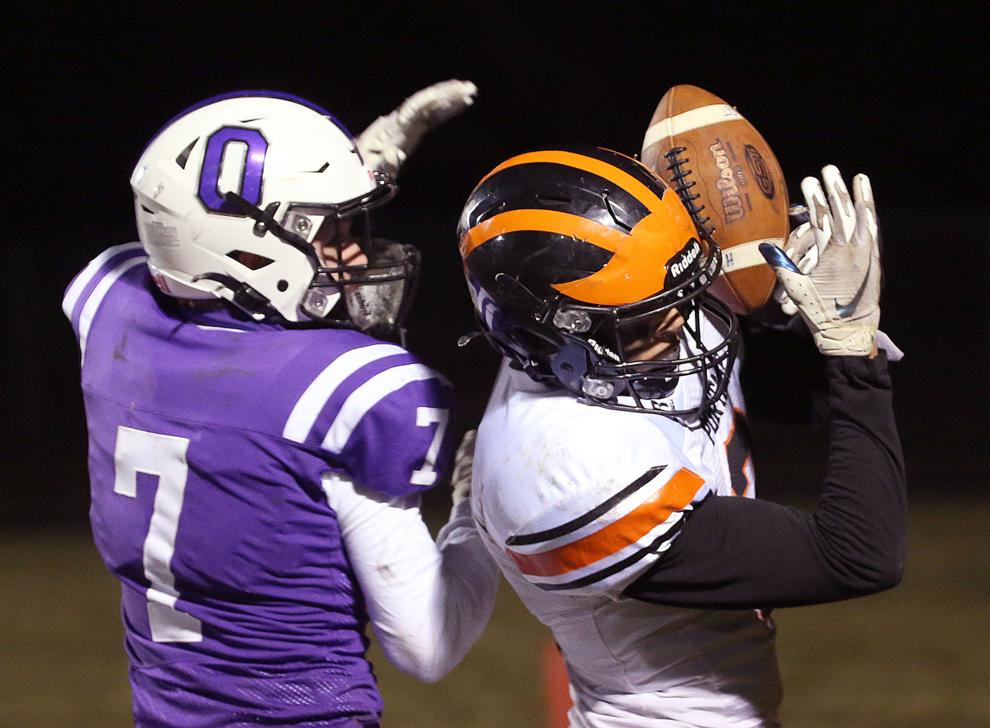 Primarily a run-first team, Kikkert added a great receiving option to the Warriors last fall. The 6-foot-1, 165-pounder hauled in 21 catches for 304 yards and a pair of touchdowns, good for 14.5 yards per reception and 43.2 yards per game. Kikkert, one of the top sprinters on the Warriors track and field team this past spring, boasts plenty of breakaway speed to become a top deep threat.
Bryant Yanke, sr., QB, Reedsburg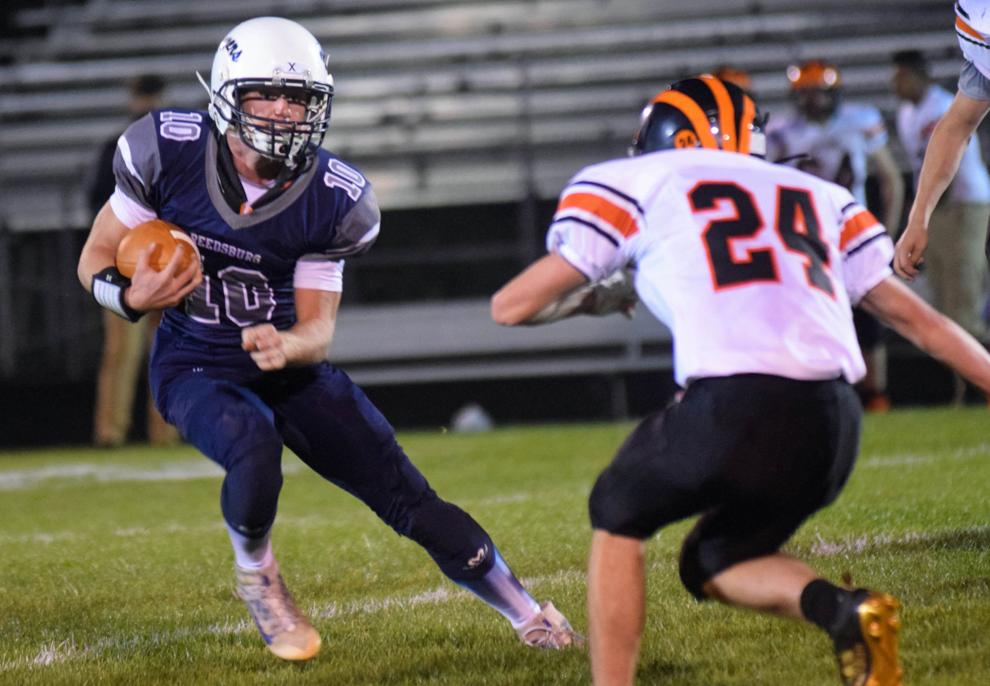 Yanke, a dual-threat quarterback, accounted for almost 1,000 total yards of offense in his first year under center for the Beavers, including a team-high 404 yards rushing and four touchdowns on 128 attempts. He also threw for 526 yards and four more scores and could be more of a passing threat this fall with his top three receiving threats also back.
Damien Wright-Rodriguez Jr., sr., QB, Sauk Prairie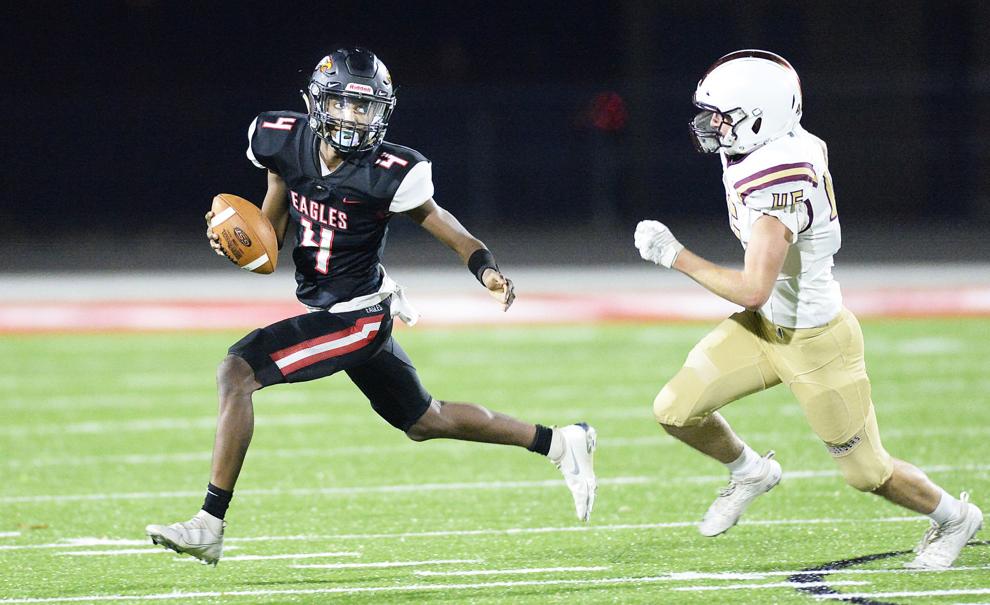 Wright-Rodriguez Jr. showed promise during the Eagles' winless season last fall. The 6-2, 165-pound dual-threat signal-caller threw for 440 yards with two touchdowns and two interceptions. He also was a running threat, adding 250 yards rushing in his first year as starter.
Barrett Nelson, sr., OL/DL, Stoughton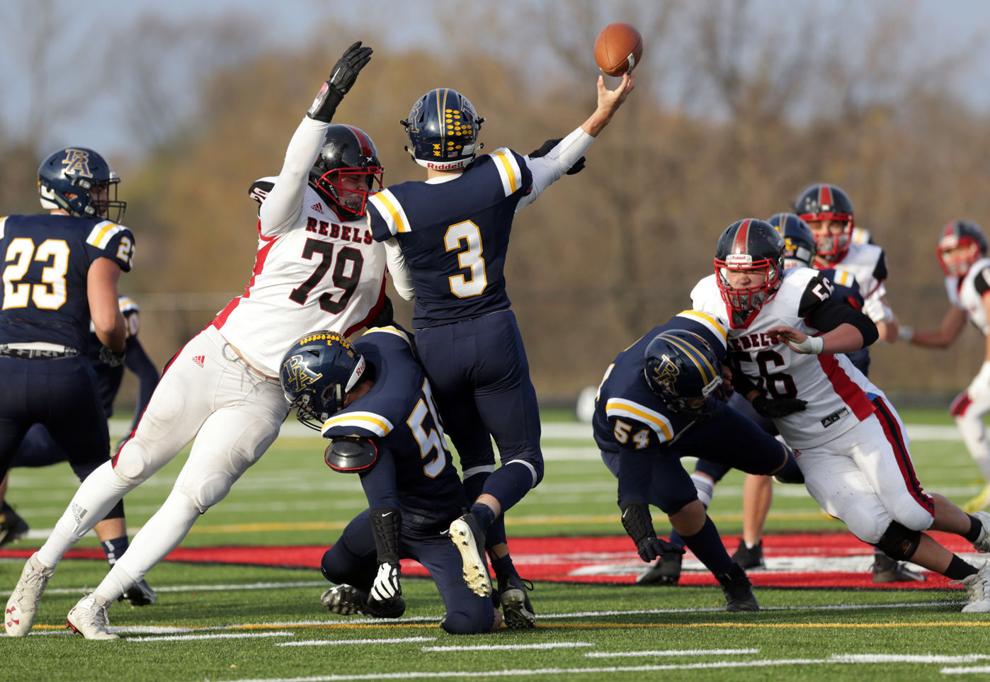 After transferring to Fall River/Rio last year, Nelson is back with the Vikings this fall, according to Stoughton coach Jason Becker. Nelson, who has orally committed to the University of Wisconsin, had a stellar junior season, earning first-team All-Trailways Conference honors as an offensive and defensive lineman. The 6-foot-6, 250-pounder adds plenty of size up front to an already deep line that includes Gabe Rousseau, who's orally committed to Minnesota State-Mankato.