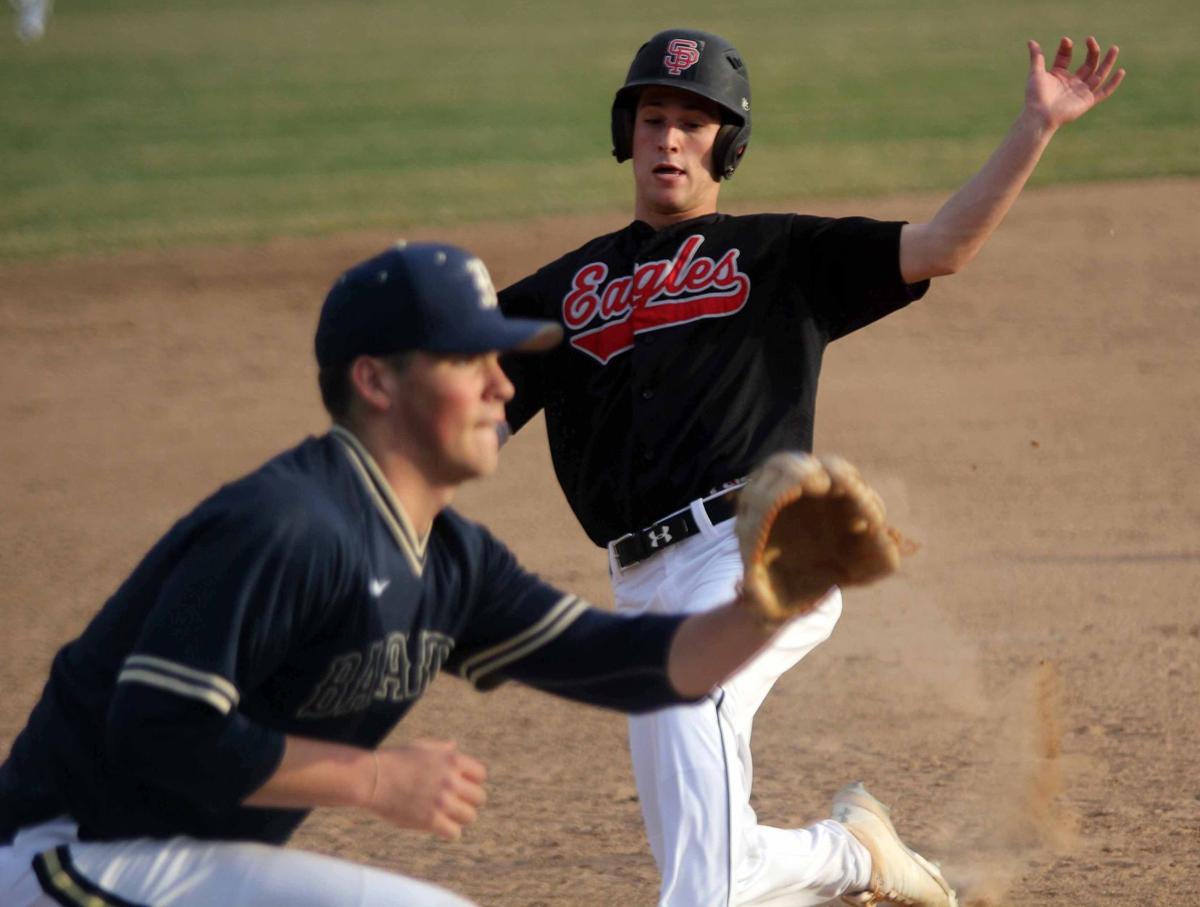 The older you get, the wider your athletic circle gets.
Those cross-town relationships between athletes have become more feasible with social media and traveling teams. Sauk Prairie High School senior Ben German, who has also played youth baseball for the Madison Predators and STiKS Academy, has talked to a few friends from neighboring schools about getting some kind of baseball together this summer.
"I was talking with (Waunakee seniors) Nick Smith and Will Ross, about maybe trying to get a little league we can do," said German, who will play at Rock Valley College (Ill.) next year.
Playing sports through a summer that will be heavily impacted by the COVID-19 pandemic may require that type of ingenuity. Sauk Prairie Summer Recreation Baseball has announced it's committed to offering some form of baseball this year. However, with the American Legion Baseball season canceled and Home Talent season delayed until July, summer baseball in Wisconsin isn't likely to see its typical organized games, manicured fields, coaches and umpires.
But German, a three-sport athlete that has always been partial to baseball, wants to keep playing.
"For sure, that's what I worked on the most," he said of why baseball is his favorite sport. "I think it's just my dad. Ever since I was little, he's always thrown a baseball with me. We've done the other sports, but I think I just liked it a lot more. I just connected with baseball more than basketball or football."
That's why it's tough to miss a senior season with longtime classmates and teammates Domenic Adair, Marcus Hankins, Dylan Andrews, Owen Kolnik, Brooks Leister and Jay Liedtke.
"I was looking forward to just being with the rest of my classmates for one last semester," German said. "Making one more year of memories, because we would have had a ton of them."
"The most frustrating part is the realization that seniors will be missing out on their final season," said Sauk Prairie baseball coach Darin Pape, who accepted the job when the Class of 2020 were freshmen in 2017. "It really hurts, knowing that we won't be together for one last time. The end of our final game is always a tough moment to get through with our seniors. Unfortunately, it appears that they played their last game for us last year, when nobody knew it. They won't have those memories about their senior year, and wearing the red, white and black. There are also things beyond baseball that have been stripped from them as well. As coaches, we love our kids, and wish that there was some way that we could provide them the final high school opportunities that they all have worked hard to earn."
Sauk Prairie's Class of 2020 made significant contributions on the baseball field last year, and was set to take over the lead roles after the 2019 graduations of All-Badger North Conference selections Bryant Schaaf and Adam Juran. With Schaaf and Juran as the lone seniors last season, Sauk Prairie's returners all had experience under their belt, including honorable mention all-conference selections for German, Andrews and Liedtke.
German, who was also honorable mention as a sophomore, batted .373 with 23 runs, 17 RBIs, 14 walks and 16 stolen bases in 2019. He also had a 2.26 ERA on the mound, tallying a 2-3 record and four saves.
The Eagles, who went 12-14 last season, were looking to build on the success of a 2019-20 school year that had gone pretty well for Sauk Prairie's athletic programs. The boys soccer, boys cross country and boys swim teams all won Badger North Conference titles, while the boys hockey team went 21-5-1 and the football team made the WIAA playoffs for the first time since 2007.
"I think our class works hard at sports," German said of Sauk Prairie's success this year. "We've always been a pretty athletic class. We've been a pretty good class over the years, and we've always been really good. I don't know, I think we just worked hard and our time finally came. For football, it helped we got the right coach for us and it paid off. And then soccer, they've always been good. They just had a good group of kids there. And wrestling too... you know how they are... they're always good.
"I really liked all of my sports. Football was a lot of fun over the four years, especially this year with a new coach (Clayton Iverson) and doing a lot better. That was really fun just being with all my teammates throughout the summer and stuff. And basketball was fun too, we got to connect with each other and it was really fun with coach (Sean) McGann, because he's a younger coach, so he relates to us. Just a lot of memories made."
While those final high school moments never happened, German, who moved from Virginia to Prairie du Sac in 3rd grade, said that Sauk Prairie's seniors have built up enough memories to last.
"For sure. That's one thing for baseball," said German, who started playing baseball at about the age of 8, of if he expects the relationships he's built through the sport to last. "I'll connect with them all throughout college, and guys from other places. But especially in my hometown, I'll be friends with them for life."
Follow Brock Fritz on Twitter
@BrockFritz or contact him at 608-963-0344.
Be the first to know
Get local news delivered to your inbox!