Despite being separated by a manageable 24 miles on I-39, the Portage and Westfield boys basketball team have rarely met on the hardwood.
The Warriors and Pioneers have only two previous meetings in the series' history according to the the Portage boys basketball program record books, including a 67-65 upset by Westfield over top-seeded Portage in the teams' last meeting in a 2002 WIAA Division 2 regional semifinal.
However, with most conference schedules around the state getting revamped — or canceled completely — due to the COVID-19 pandemic, chance meetings like a non-conference clash between the neighboring Columbia and Marquette County squads have become more commonplace in the 2020-21 campaign.
Portage coach Darrin Berger, given not all Badger Conference teams would be participating at the start of the winter season, made it a point to schedule anyone and everyone from the surrounding area, a welcome challenge for Westfield coach Lance Fritz.
"I love it. It's a short drive for us and I love playing bigger schools," Fritz said, noting the Pioneers also have Baraboo and Sauk Prairie on their slate this winter.
"I enjoy it, I hope we can keep playing and I think its good exposure for us; playing against a physical conference, it's only going to help us."
Berger added: "Smaller schools or not, I have ton of respect for a lot of teams in our area, and there's lots of good basketball being played. School size matters some, but it's not easy for us, no matter who we're taking on."
That was definitely the case in the proverbial rubber match on Tuesday night as the Warriors held off a game, albeit undermanned, Pioneers squad for a 77-66 win. Juniors Cooper Roberts and Erik Brouette scored 21 and 20 points, respectively, to pace Portage while junior Cole Barton led Westfield with 24 points.
The win snapped a three-game losing skid, settled by a combined 11 points, for the Warriors, who scored a new season-high and well above their average of 51.5 points per game.
"It's nice and it's always fun to get one," Berger said. "We've had a lot of close losses, which is hard, and it's not easy to keep working and not be discouraged, but I think our guys have done a pretty good job of staying the course and trusting that good things will come for them."
Those good things came to a head in the waning minutes of the first half and start to the second as Portage (2-7) began to create some space between the Pioneers. After leading by as many as 10 in the opening 18 minutes, Westfield (4-4) closed within just one at 29-28 after a long Barton jumper with 30 seconds until the break.
That final half-minute was all Portage however, with Roberts getting a slicing layup to drop with 15 seconds to go before Brouette adding a steal and layup of his own before the final horn for a 33-28 lead. That surge carried over into the second half as Portage opened on an extended 20-9 run finished off by a left corner 3-pointer by senior Alex Schuette for a 53-37 lead with 9:30 to go.
"When the team is going to play the zone, there are kind of three areas you can pick up extra points: in transition, trying to get the ball in the paint and offensive rebounds. I thought we got a little bit of all of those, and you don't want to settle," Berger said, as the Warriors caught the Pioneers in transition for a number of scores during the floor tilting stretch.
"We always want to go into halftime with momentum, and in this case they had it. That's hard when you're fighting for every possession, and you don't have that momentum, it makes coming out of halftime a little bit tougher," Fritz added.
Despite the stark momentum shift, the Pioneers, to their credit, didn't pack up the tent. Westfield continued to counterpunch, eventually closing within twice at 56-46 and later 58-48 after a Barton mid-range jumper with 5:33 to go.
Portage pushed right back however, scoring the next six points, including four points from Roberts and a putback by senior Hayes Hensler, to extend the lead back to 16 at 64-48 with 3:35 remaining. Westfield continued to fight behind some hot shooting as the Pioneers scored on seven their final eight possessions; however, the Warriors matched them step-for-step.
"I think we were a little fatigued, and that played a role in it, but Portage did exactly what they needed to do," Fritz said. "We were tired and a little outmanned, but this group doesn't quit."
Berger added: "They kept battling, fought until the end and made us earn it."
Along with the Warriors' top duo, Hensler added 18 points and five other Portage players scored, including six from Schuette. Berger knows those little things add up and will be key as the Warriors look to find their groove moving ahead.
"It's everybody doing their part. You don't have to score 10 points yourself, but you want to be a part of it," he said.
As for Westfield, senior Brady Holly (17), sophomore Kashton Kangas (12) and senior Weston Hoffa (11) all broke double-figures. And while it's a third straight loss, and second in as many nights, Fritz lauded the Pioneers' effort despite being down two starters.
"More guys that can score, and once we get healthy again, that will make us dangerous," he said. "These are learning games right now; the tournament is in February, and we're going to learn from tonight and get better because of it."
PORTAGE 77, WESTFIELD 66
WESTFIELD (fg ft-fta pts) — Holly 7 3-5 17, Thompson 0 0-0 0, Goodwin 1 0-0 2, Kangas 4 2-2 12, Hoffa 4 0-1 11, Barton 9 4-5 24. Totals 25 9-13 66.
PORTAGE — Brouette 5 7-10 20, Schuette 2 0-0 6, Hammer 1 0-0 2, Reichhoff 2 0-0 4, Hensler 7 4-4 18, Roberts 7 7-9 21, Simons 1 0-0 2, Kopfhamer 2 0-0 4. Totals 27 18-23 77.
3-point goals: W 7 (Hoffa 3, Barton 2, Kangas 2), P 5 (Brouette 3, Schuette 2). Total fouls: W 16, P 19. Fouled out: W (Thompson).
Greg Hammer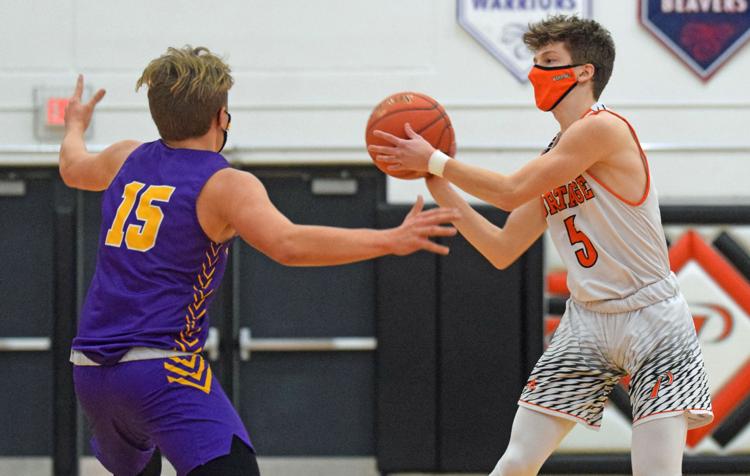 Cole Barton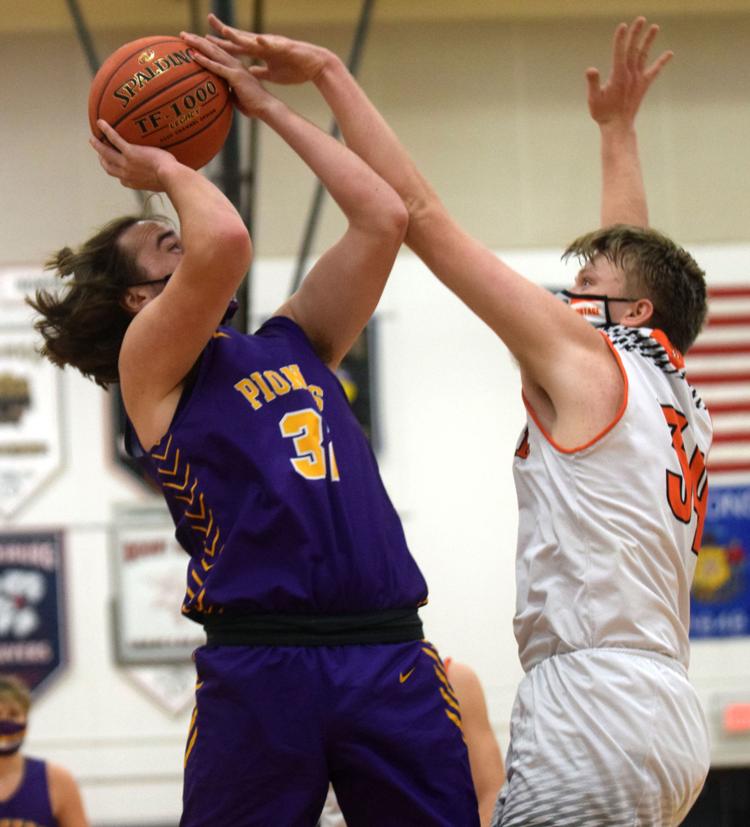 Hayes Hensler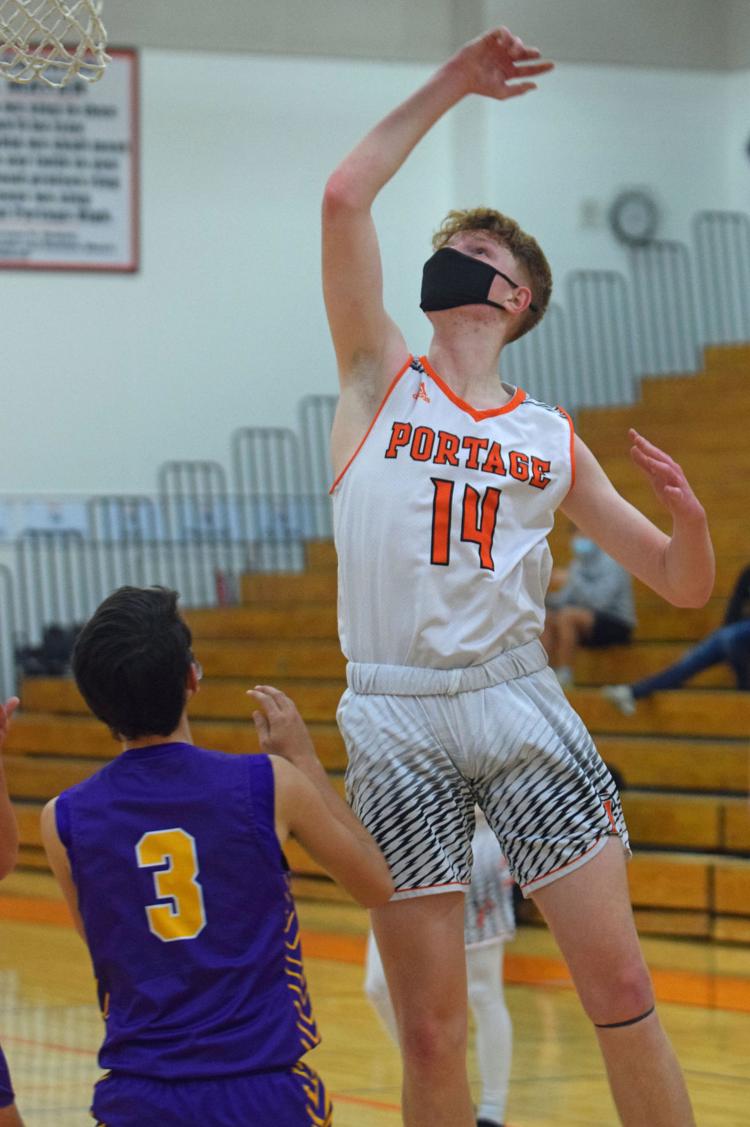 Kashton Kangas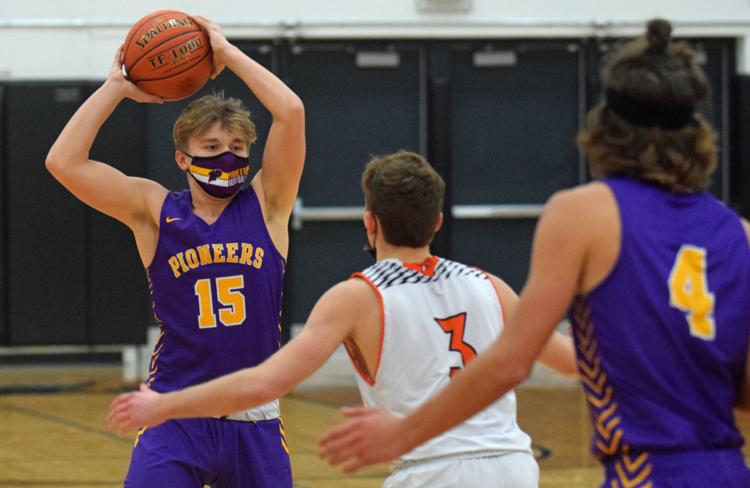 Erik Brouette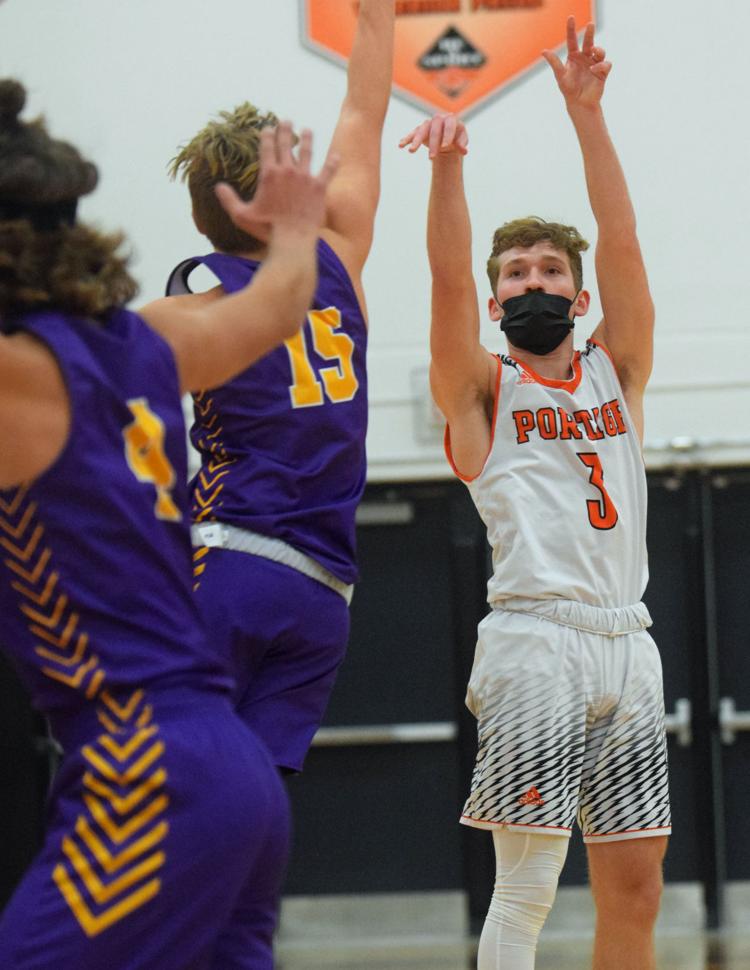 Hunter Goodwin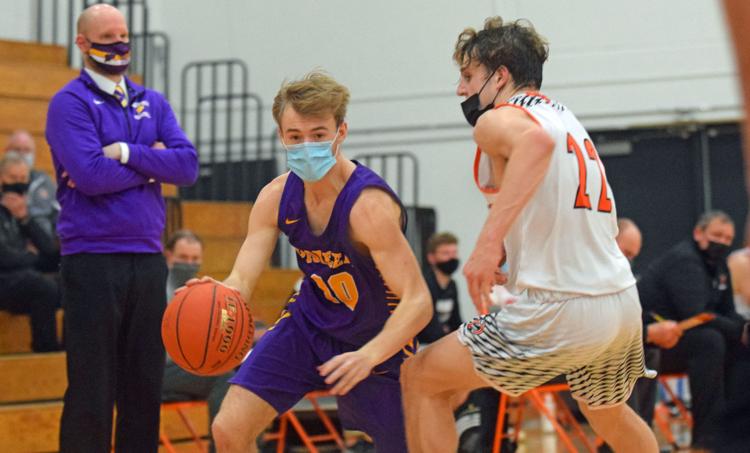 Alex Schuette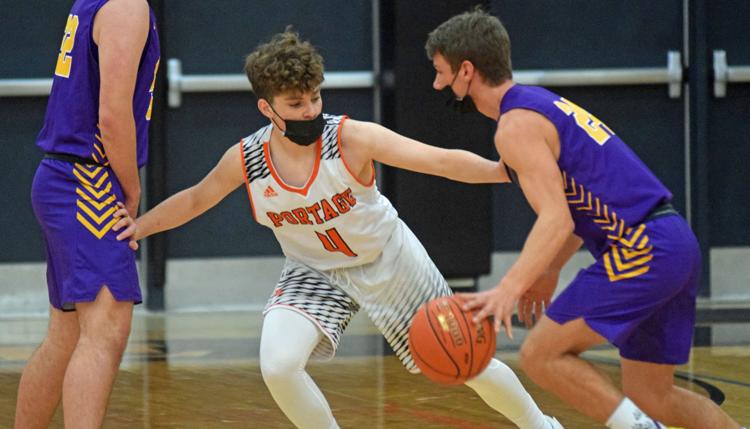 Lucas Thompson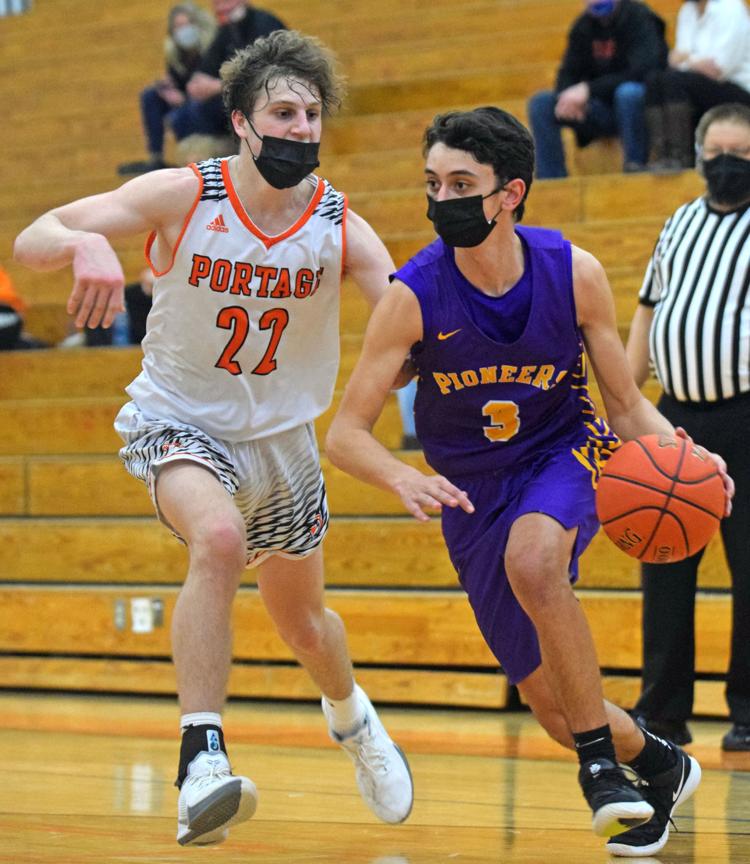 Andrew Kopfhamer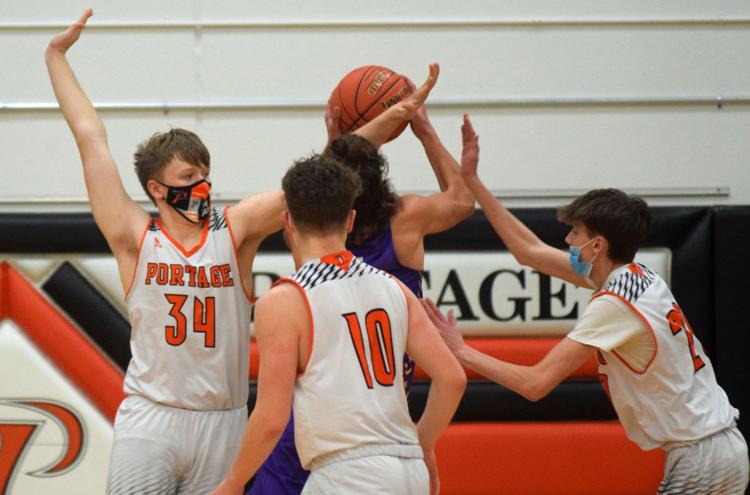 Weston Hoffa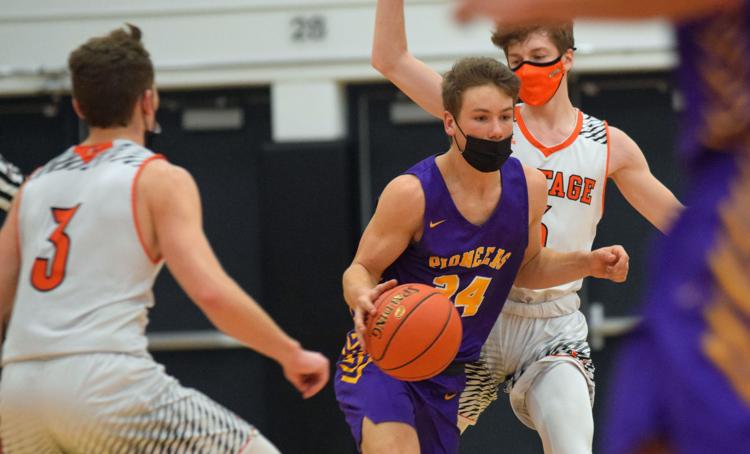 Jared Michael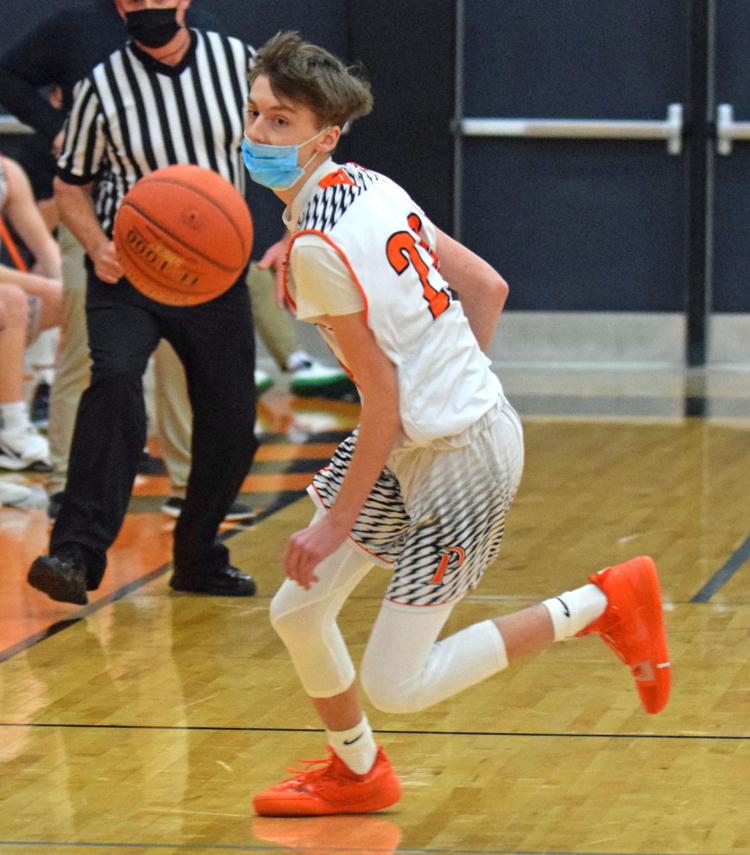 Brady Holly
Kyan Reichhoff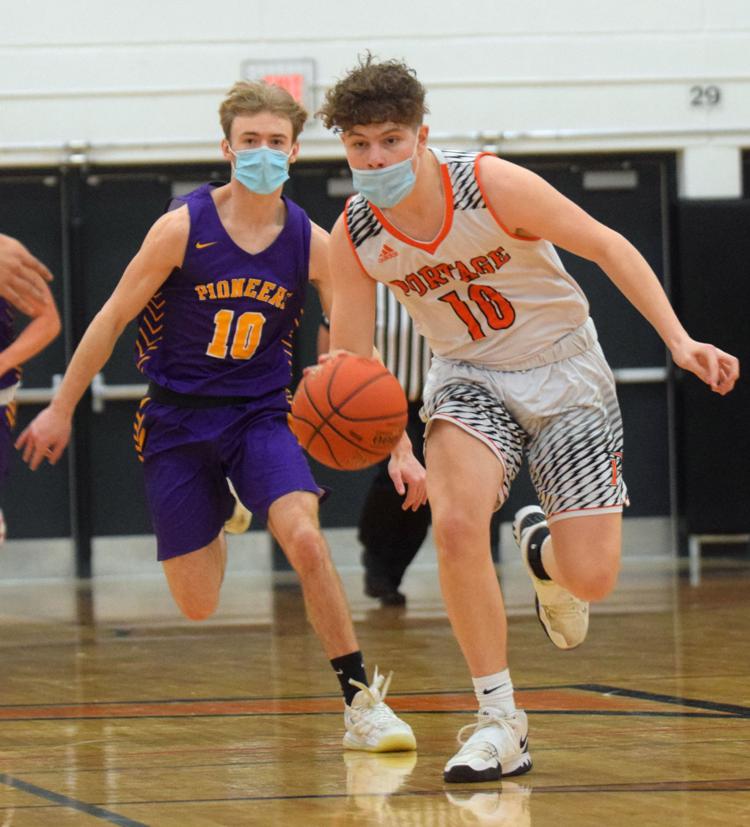 Caleb Hooks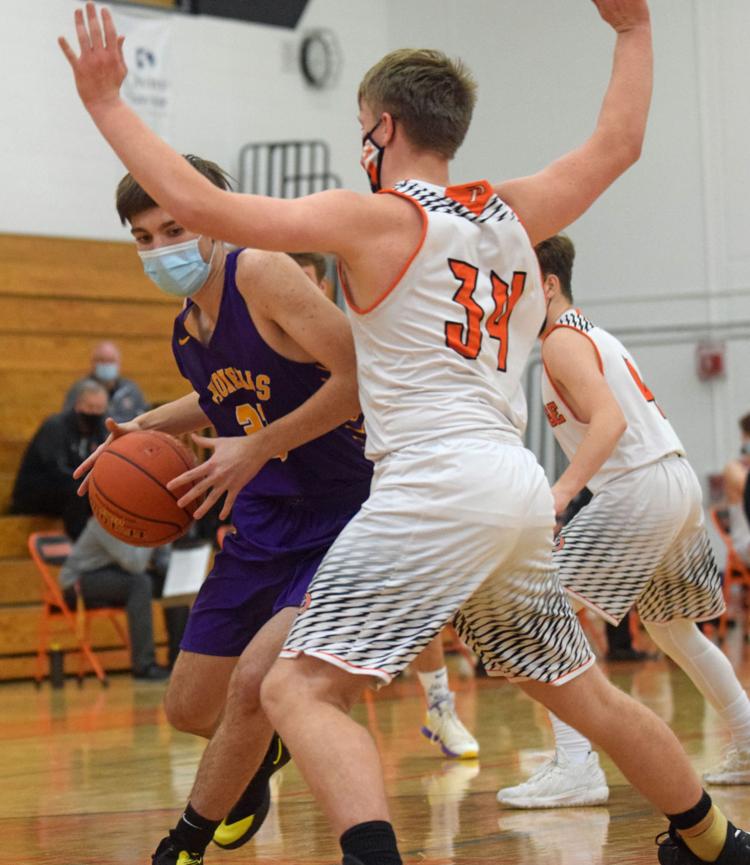 Logan Mael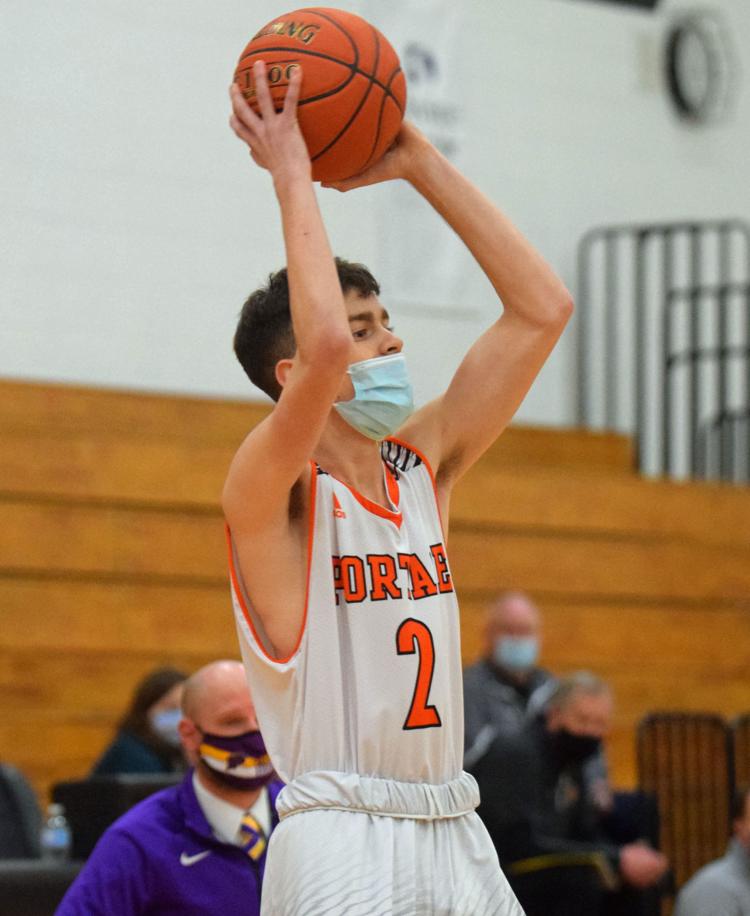 Carter Stauffacher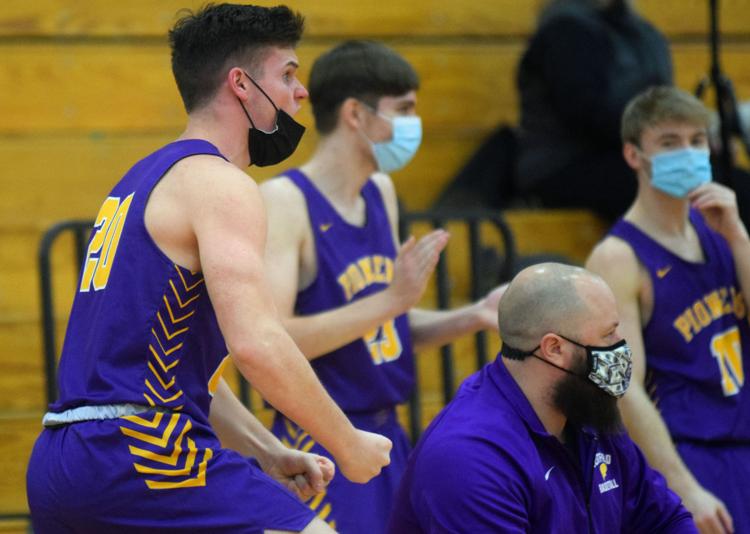 Cooper Roberts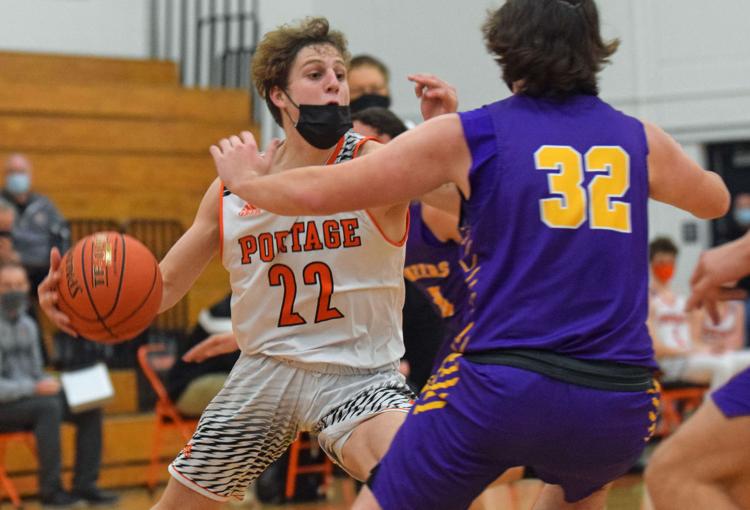 Kashton Kangas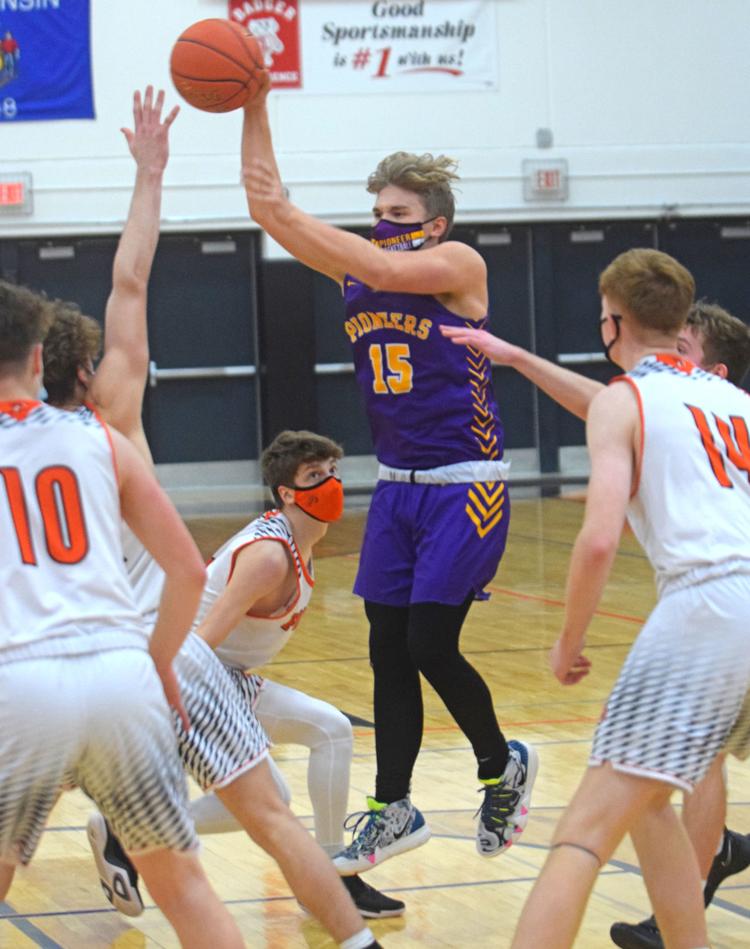 Brandon Simons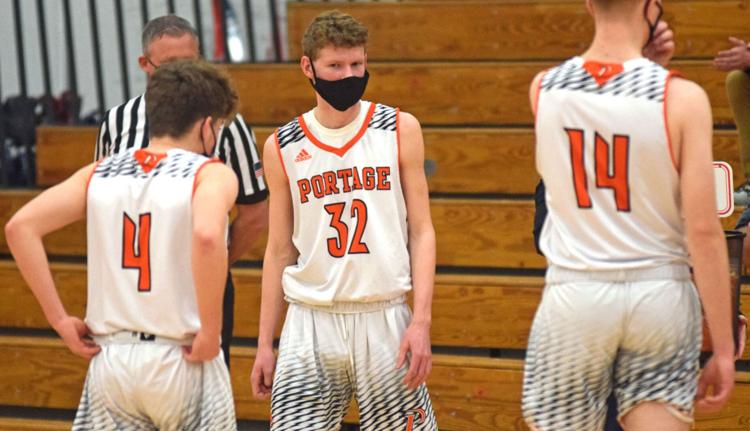 Cole Barton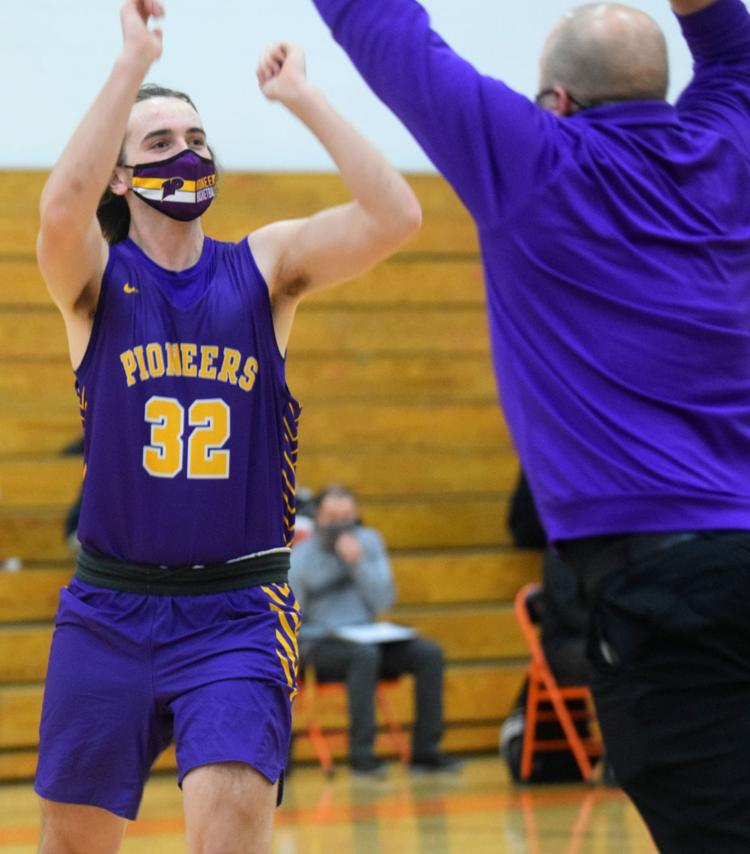 Greg Hammer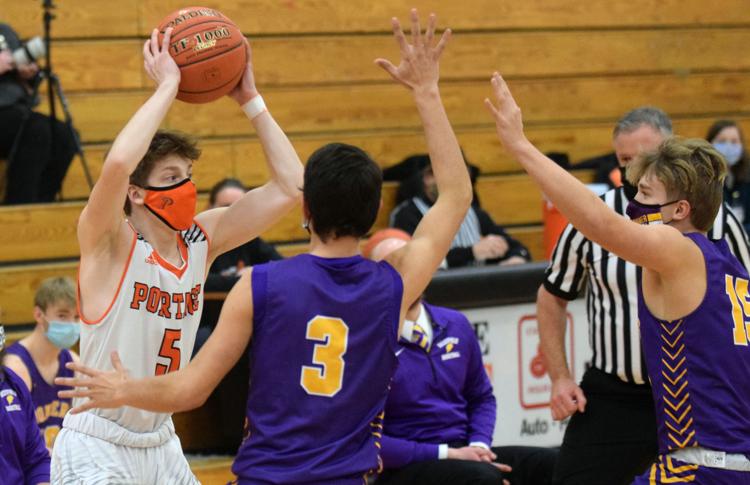 Westfield starters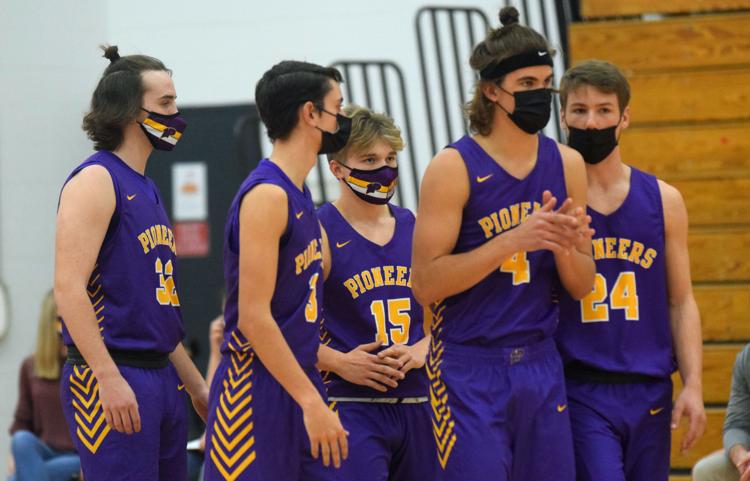 Portage coach Darrin Berger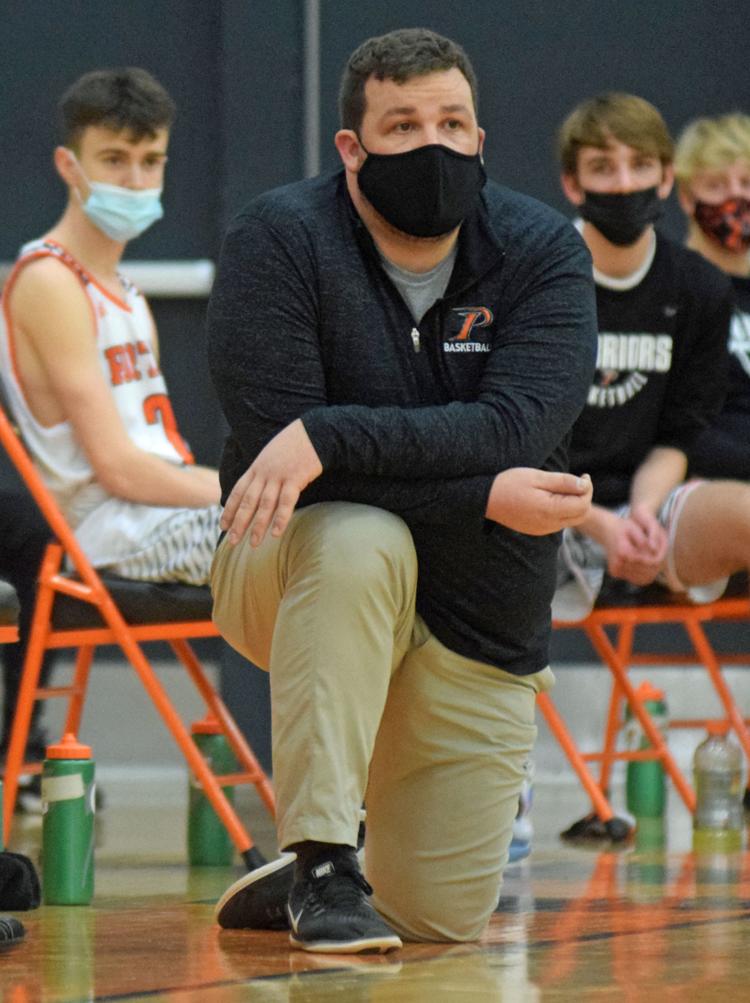 Westfield coach Lance Fritz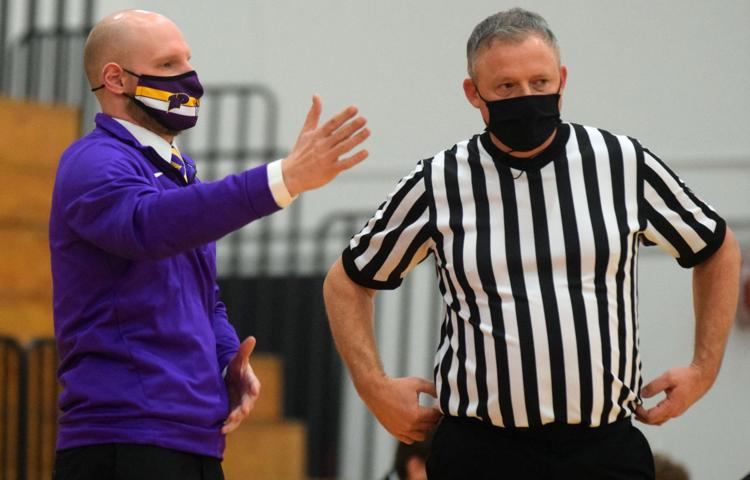 Follow Sean Davis on Twitter @SDavis_PDR or contact at 608-745-3512.