When faced with a major deficit or a long run Thursday night, the Portage volleyball team was initially able to rise to the challenge and swing momentum.
But the host Warriors couldn't muster any sustained surges of their own, suffering a 25-20, 25-16, 25-16 loss to Reedsburg in a Badger North Conference match. Senior McKena Yelk had a team-high eight kills and four blocks, while junior Genna Garrigan added 10 digs in the Warriors' defeat.
"I think overall we played really well," Portage coach Kristin Maass said. "We had a couple here and there when they got on a couple of runs, then we got on a couple of runs forcing them to call their timeouts, but they always seemed to have something to combat it."
That was most evident at the end of the first set after the Warriors (3-10, 0-2 Badger North) began to turn the tide. After playing to an 8-8 tie early on, Reedsburg (8-1, 3-0) ripped off a 12-4 run, including three aces by sophomore Macie Wieman, to seize a 20-12 lead.
Portage had an answer, responding with its own 8-2 spurt finished off by kill from Garrigan and Yelk, to pull within 22-20 and forcing a Reedsburg timeout. A Portage ball-handling violation ended the Warriors' run before Reedsburg senior Kaitlyn Zunker finished off the set with two of her 11 kills for a 25-20 win.
"I was very proud of how resilient they continued to be today because we've had a lot of conversations about riding the good things and trying to stop the momentum," Maass said. "When you lose, you do feel that little bit of deflation no matter how hard you try, but I thought they battled hard."
That deflation was prevalent at the start of the second set as the Beavers raced out to a quick 13-5 lead. Facing a near double-digit hole, Portage replied with a 4-0 charge, including a kill by Yelk and a block by junior Emma Kreuziger, to pull within 13-9.
Consecutive Zunker kills helped push Reedsburg to an 18-12 led before Portage pulled back within three at 19-16 when a Beavers serve sailed out of bounds. The Warriors never got closer, however, as Reedsburg rattled off the final six points of the match, punctuated by a kill from Wieman to take the set 25-16 for a 2-0 lead in the match.
Wieman hammered home a match-high 18 kills and while the Warriors were able to block Zunker at times, they had a hard time keeping the outside hitter from finding the floor.
"Macie seemed to find the places we weren't; she did a really good job of that and has a nice swing," Maass said. "Some of the balls, I don't even know how she managed to put them in the court."
Needing a win to stay alive, Portage traded blows with the Beavers throughout the opening portion of the third set, ultimately taking an 11-10 lead on an ace from Kreuziger. The Warriors' lead didn't last long, as five straight points, finished off by kills from junior Delaney Horkan and Zunker, put the Beavers back on top at 15-11.
You have free articles remaining.
Portage scored consecutive points to make it 15-13, but that was as close as the Warriors came. Reedsburg proceeded to close the match out on a 10-3 run, finished off by two Wieman kills and an ace to secure the sweep.
Kreuziger and seniors Katelyn Belleau and Gabrielle Garrigan each notched an ace, while Belleau dished out a team-high eight assists in the loss. Despite once again coming out on the short end against the Beavers after losing all three contests between the two teams last year, Maass lauded the group for their effort and is excited to see the teams meet again in Portage's home quad later this month.
"Overall, I think they played really well. There were some really good, positive things that came out of it," Maass said. "I thought our blocking was fantastic tonight and there are things to keep working on, but overall there were some really great things that came out of tonight. I don't think the score really showed how we played, but that's how it is."
Portage returns to action next Tuesday when it hosts DeForest in another Badger North clash.
REEDSBURG 3, PORTAGE 0
REEDSBURG (leaders): Kills — Macie Wieman 18. Blocks — Kaitlyn Zunker 4. Digs — Ciara Grundahl 23. Aces — Macie Wieman 3. Assists — Rachel Schmitt 35.
PORTAGE: Kills — McKena Yelk 8. Blocks — McKena Yelk 4. Digs — Genna Garrigan 10. Aces — Katelyn Belleau, Emma Kreuziger, Gabrielle Garrigan 1. Assists — Katelyn Belleau 8.
Kaitlyn Zunker and Macie Wieman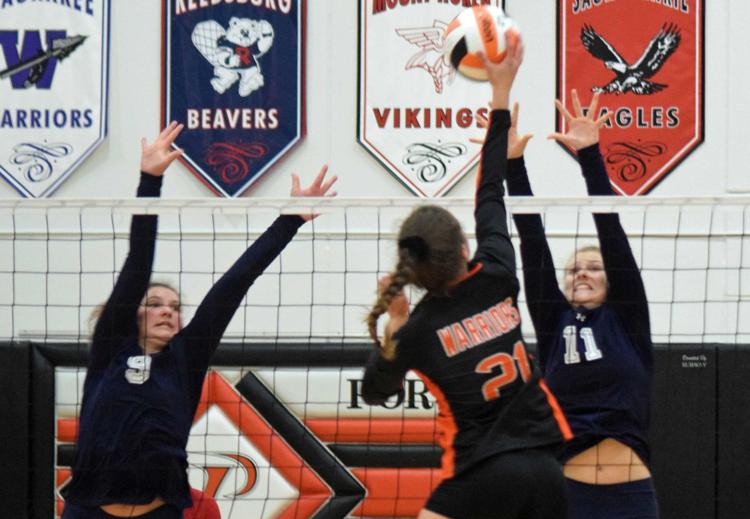 Gabrielle Garrigan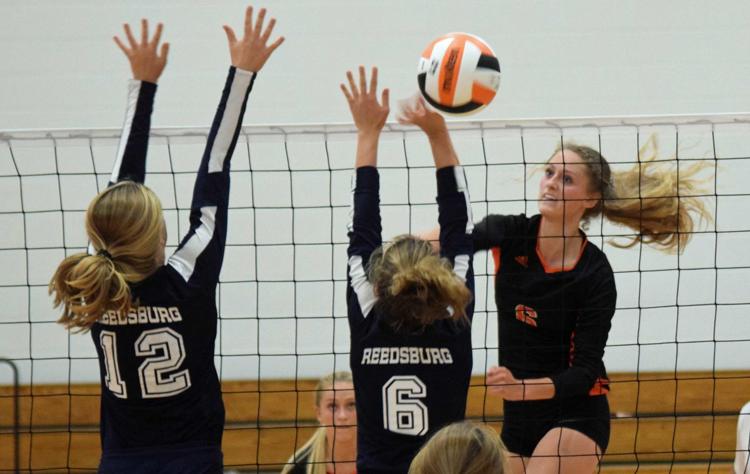 Grace Harsch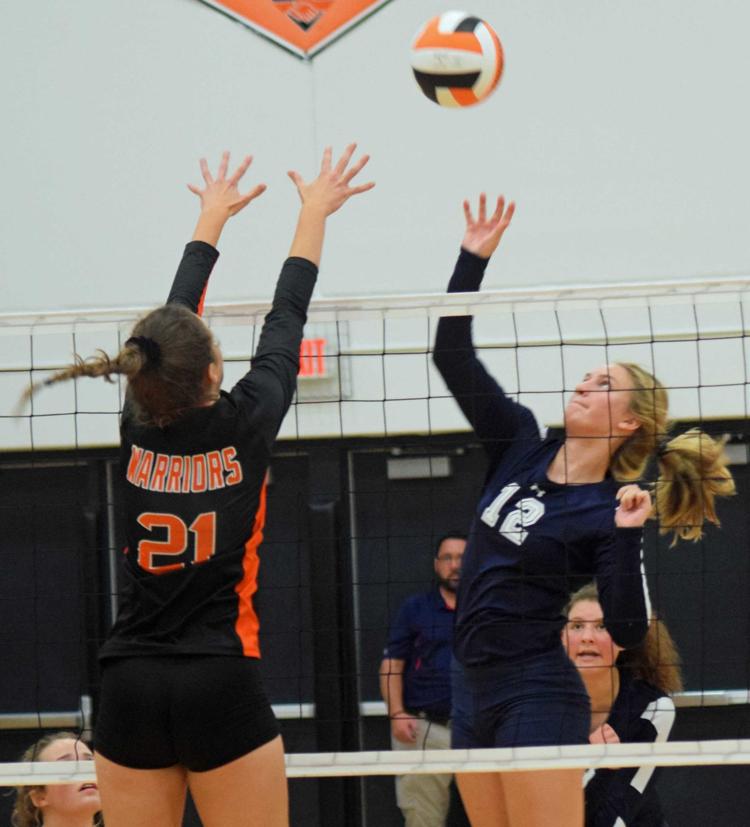 Emma Kreuziger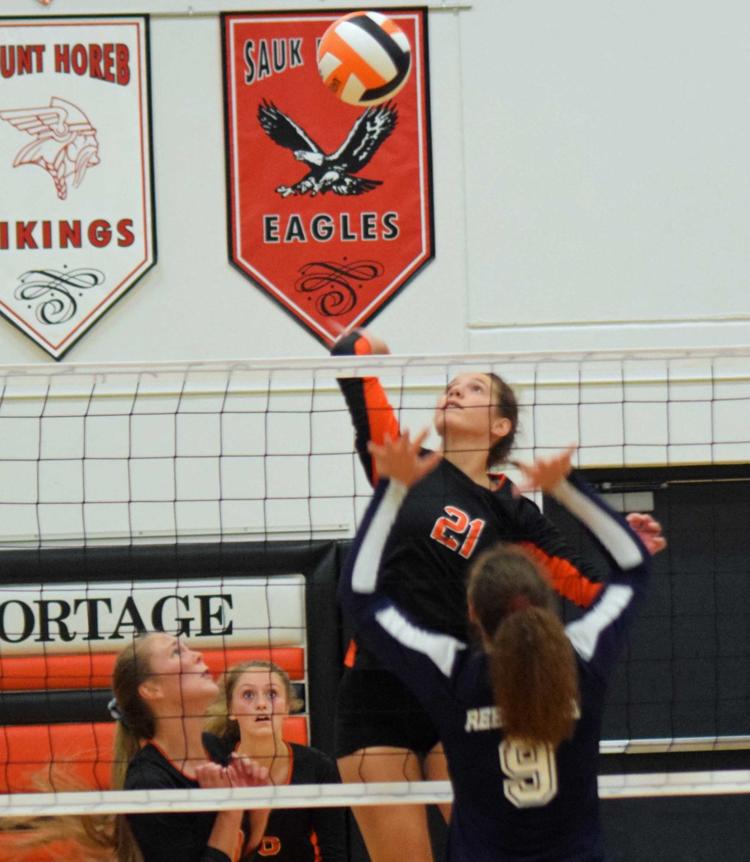 Ciara Grundahl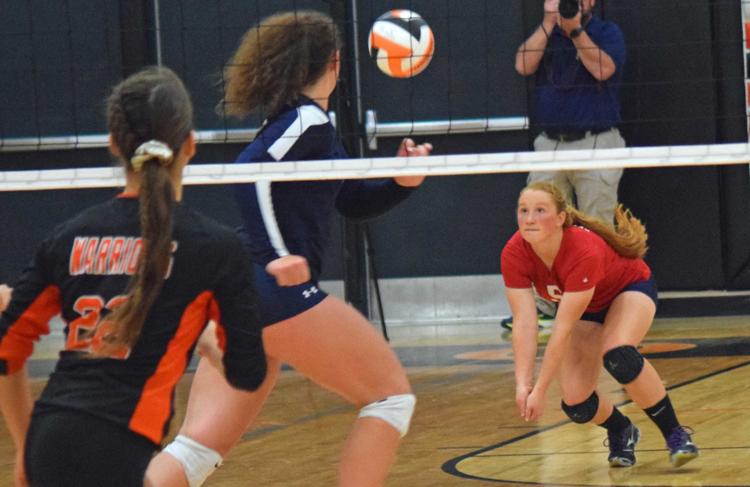 McKena Yelk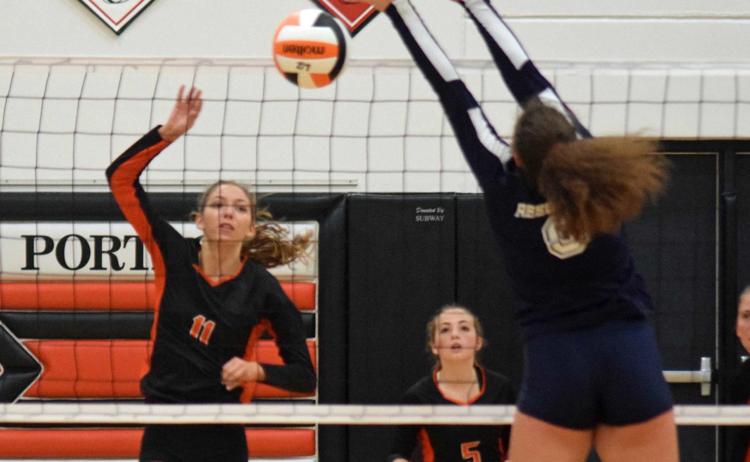 Rachel Schmitt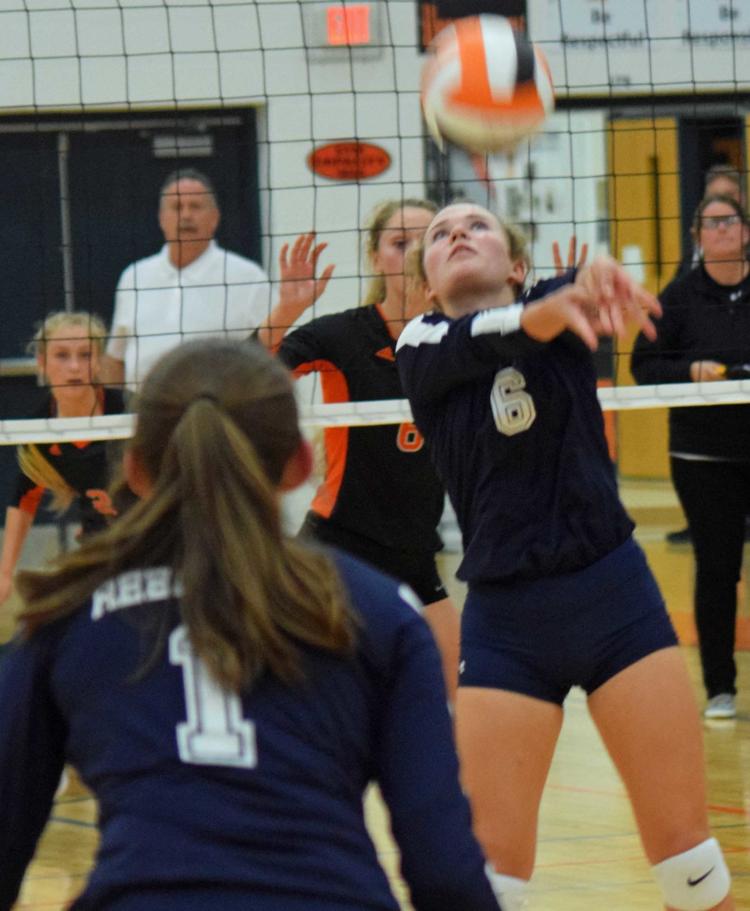 Genna Garrigan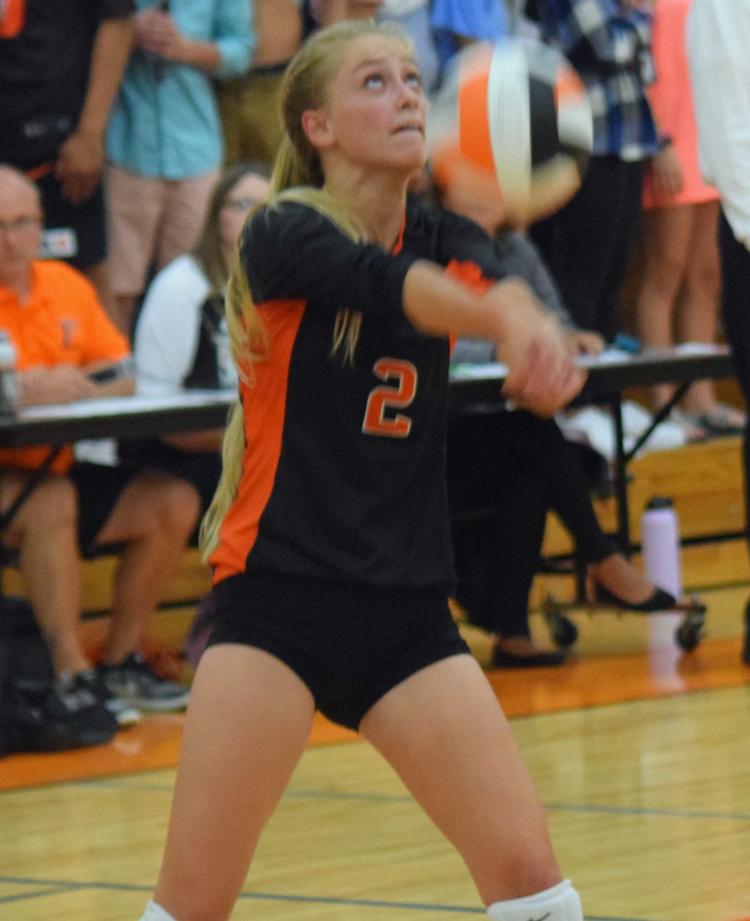 Kirsten Southworth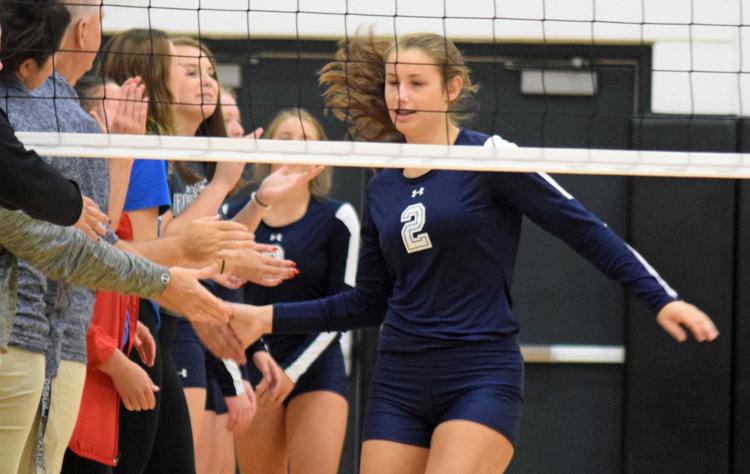 Madison Loomis, Emma Gray and Megan Pace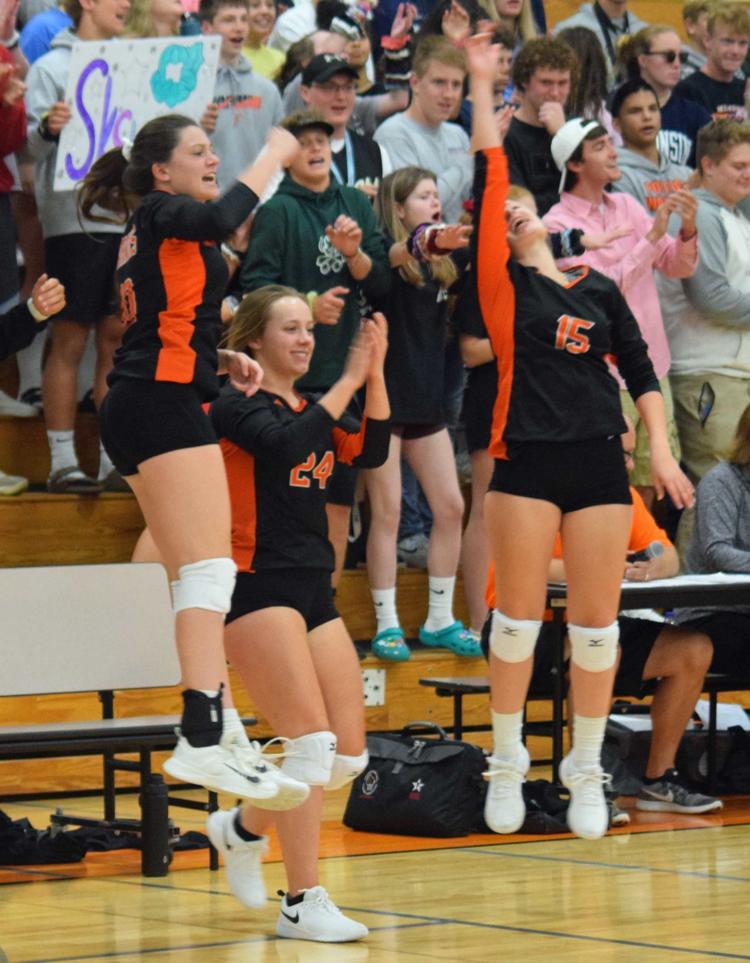 McKenzie Bestor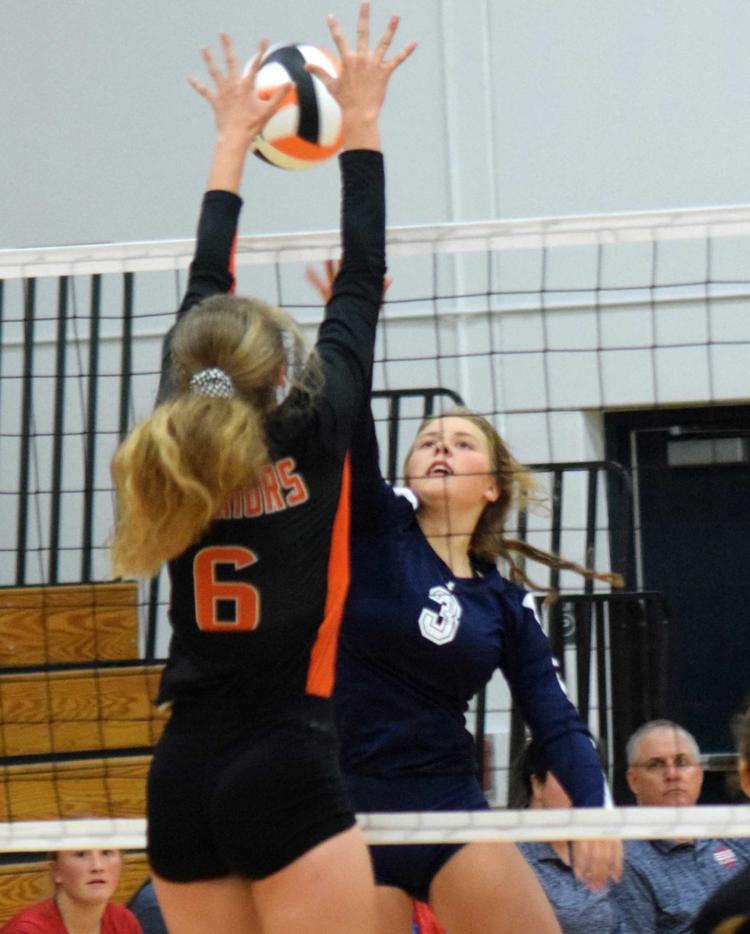 Abby Leeland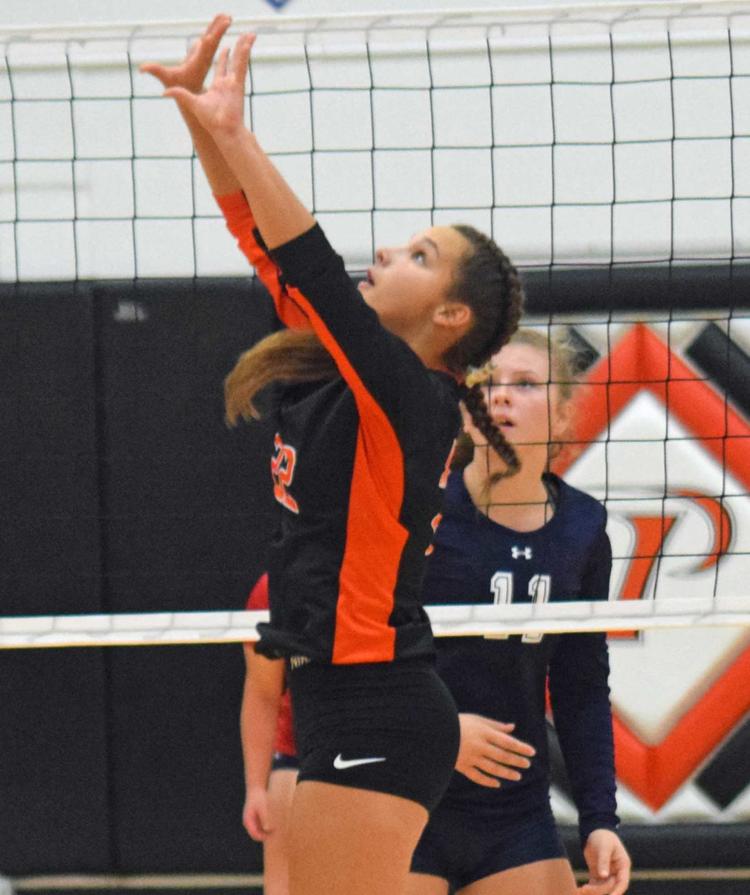 Kaitlyn Zunker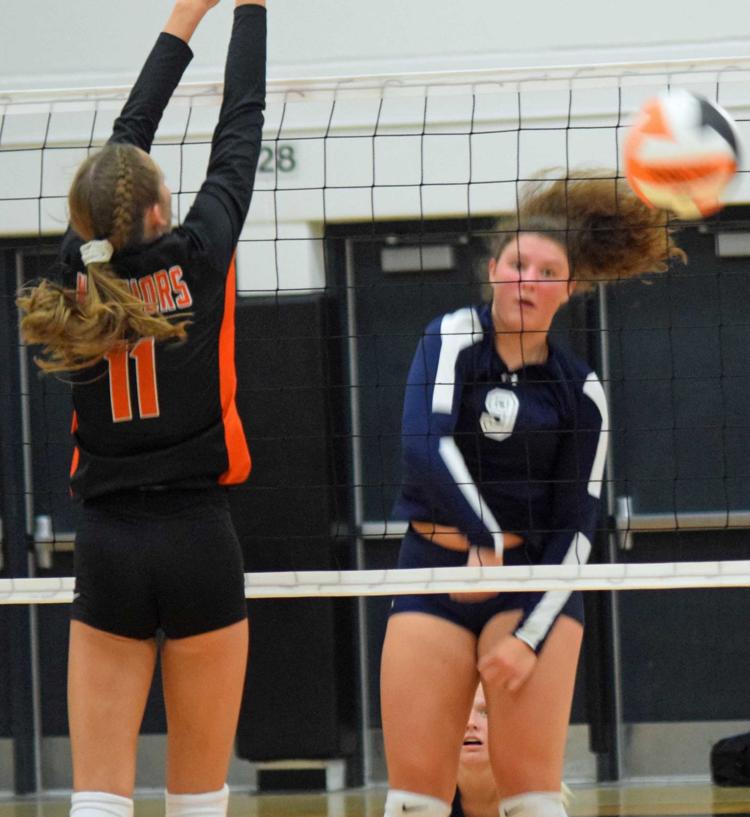 Anna Kratz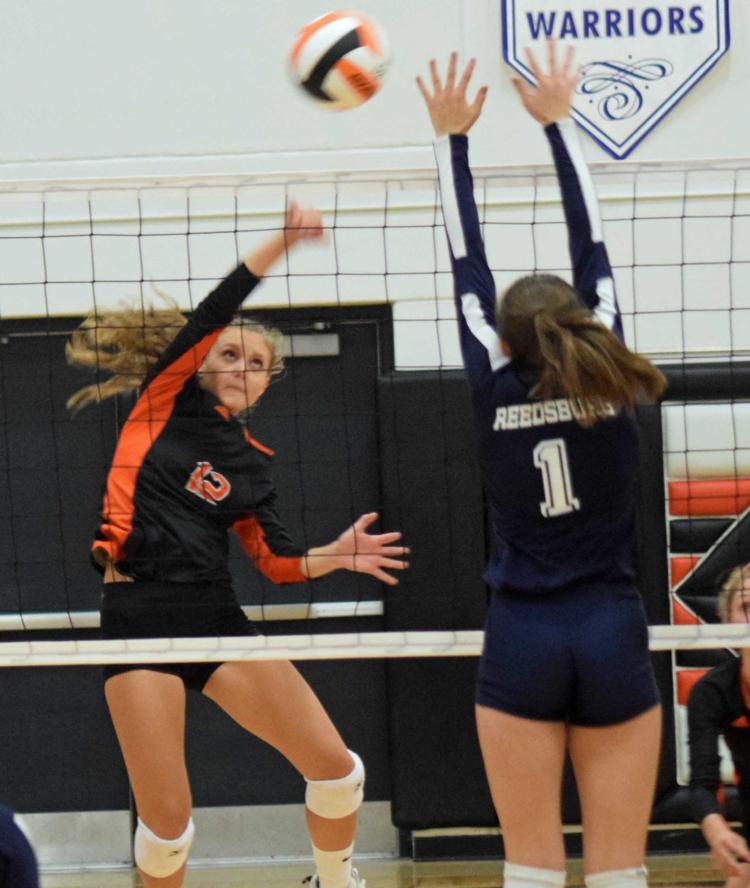 Macie Wieman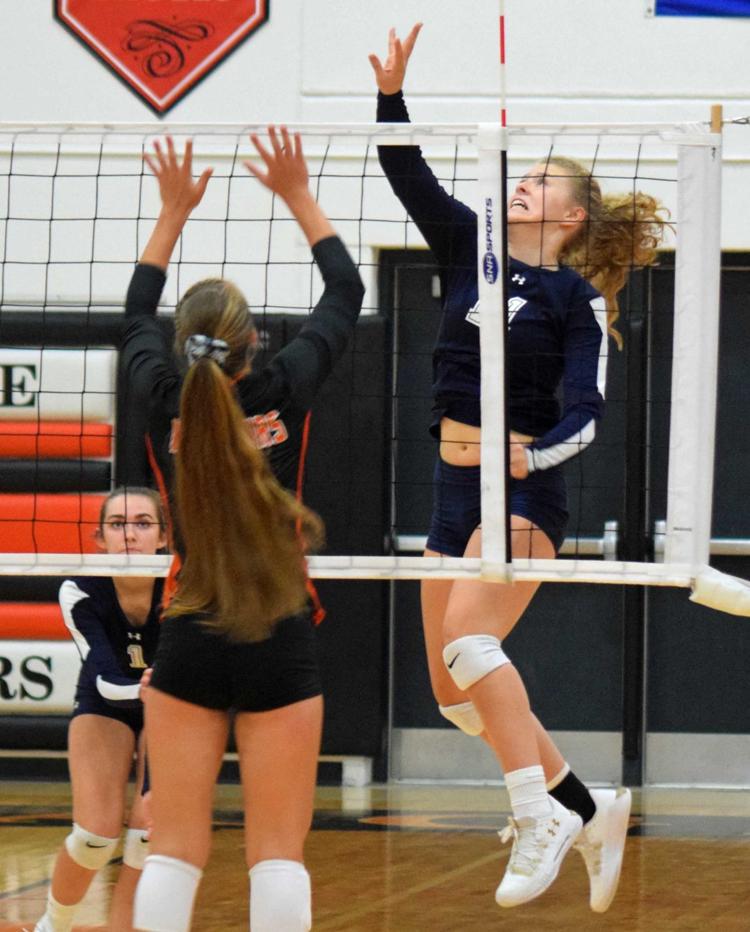 Katelyn Belleau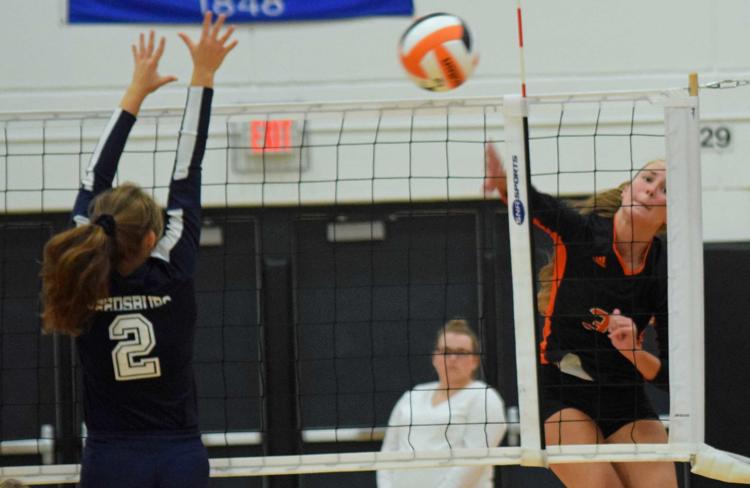 Kirsten Southworth and Grace Harsch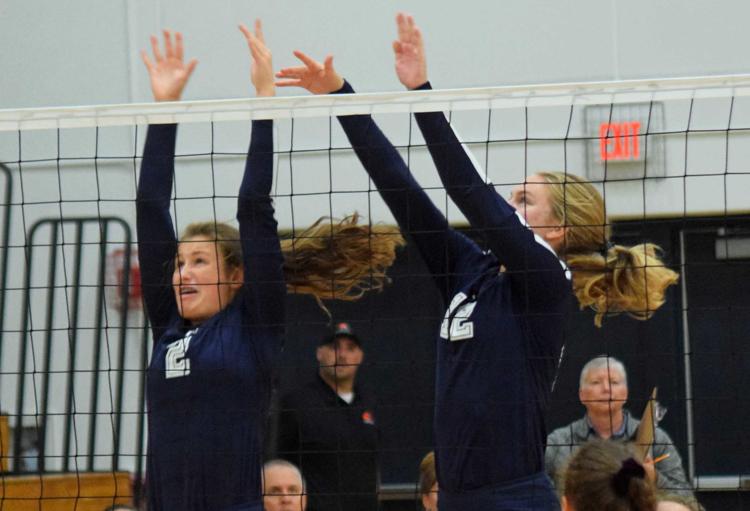 Portage block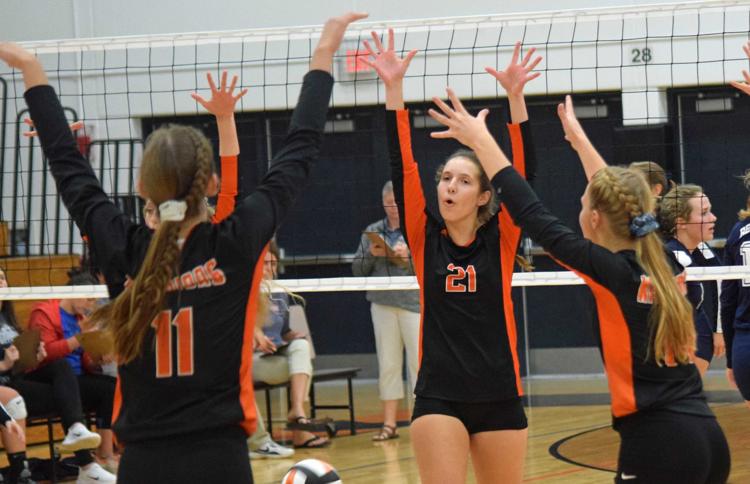 Reedsburg student section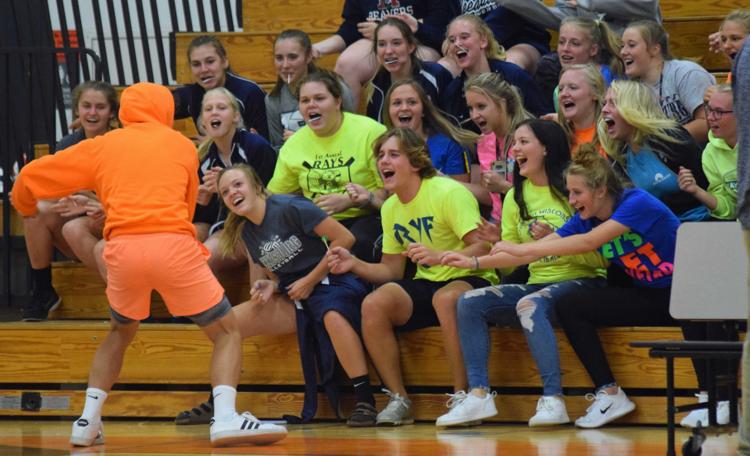 Portage student section