PORTAGE — When faced with a surging opponent this season, the Reedsburg volleyball team has reared back turned away those advances.
The Beavers continued that trend on Sept. 12 en route to a 25-20, 25-16, 25-16 win over Portage in a Badger North Conference match at Portage High School. Sophomore Macie Wieman finished with a match-high 18 kills and senior Rachel Schmitt dealt out a match-high 35 assists in the sweep.
"Any win is big in this league, and we come in every day, hopefully, with the mentality that we're going to play hard as the chips fall and we're doing enough right things that the win will come our way," Reedsburg coach Sheila Green said.
The Beavers' ability to bear down was most evident at the end of the first set after the Warriors (3-10, 0-2 Badger North) began to turn the tide. After playing to an 8-8 tie early on, Reedsburg (8-1, 3-0) ripped off a 12-4 run, including three aces by Wieman, to seize a 20-12 lead.
Portage had an answer, responding with its own 8-2 spurt finished off by kill from junior Genna Garrigan and senior McKena Yelk, to pull within 22-20 and forcing a Reedsburg timeout. A Portage ball-handling violation ended the Warriors' run before Reedsburg senior Kaitlyn Zunker finished off the set with back-to-back kills for a 25-20 win.
"That's happened to us a few times this season and like I said, some teams will get rattled, tighten up and the points continue to build up," Green said. "This team we've seen on more than one occasion where they just seem to know what they have to do, settle it, play one point at a time and we've been able to pull out some wins because of that."
After fending off the Warriors' late charge in the first set, the Beavers (8-1, 3-0) raced out to a quick 13-5 lead. Facing a near double-digit hole, Portage replied with a 4-0 charge, including a kill by Yelk and a block by junior Emma Kreuziger, to pull within 13-9.
Consecutive Zunker kills helped push Reedsburg to an 18-12 led before Portage pulled back within three at 19-16 when a Beavers serve sailed out of bounds. Reedsburg never let the Warriors get closer, however, as it rattled off the final six points of the match, punctuated by a kill from Wieman to take the set 25-16 for a 2-0 lead in the match.
Along with Wieman, Zunker added 11 kills for the Beavers, who were able to take advantage of their multiple weapons across the front line.
"If you have options you can look at it kind of holds the defense in place and obviously the more hitters you have it's certainly a great advantage for sure," Green said.
Looking to finish things off the Beavers got all they could handle from the Warriors in the early going of the third set as the teams throughout the opening portion with Portage ultimately taking an 11-10 lead on an ace from Kreuziger. The Warriors' lead didn't last long, as five straight points, finished off by kills from junior Delaney Horkan and Zunker, put the Beavers back on top at 15-11.
You have free articles remaining.
Portage scored consecutive points to make it 15-13 before the Beavers bit back. Reedsburg proceeded to close the match out on a 10-3 run, finished off by two Wieman kills and an ace to secure the sweep.
Senior Ciara Grundahl notched a match-high 23 digs, Zunker added four blocks and Wieman had three aces for the Beavers, while Yelk led the Warriors with eight kills and Belleau had eight assists.
Even though the Beavers looked convincing in the end, Green praised her team for its composure and ability to stay calm. And while Reedsburg is off to a red-hot start, Green said the group isn't taking the foot off the gas.
"They work really hard in practice and what we've seen on the court is that they just are relentless in pursuing the ball and working on improving themselves every day they step out on the court," she said.
"Like I've told them 'You only have to be better than yourself tomorrow.' That's kind of the mentality they have that they're going to keep pushing and growing their game with each opportunity on the court."
REEDSBURG 3, PORTAGE 0
REEDSBURG (leaders): Kills — Macie Wieman 18. Blocks — Kaitlyn Zunker 4. Digs — Ciara Grundahl 23. Aces — Macie Wieman 3. Assists — Rachel Schmitt 35.
PORTAGE: Kills — McKena Yelk 8. Blocks — McKena Yelk 4. Digs — Genna Garrigan 10. Aces — Katelyn Belleau, Emma Kreuziger, Gabrielle Garrigan 1. Assists — Katelyn Belleau 8.
Kaitlyn Zunker and Macie Wieman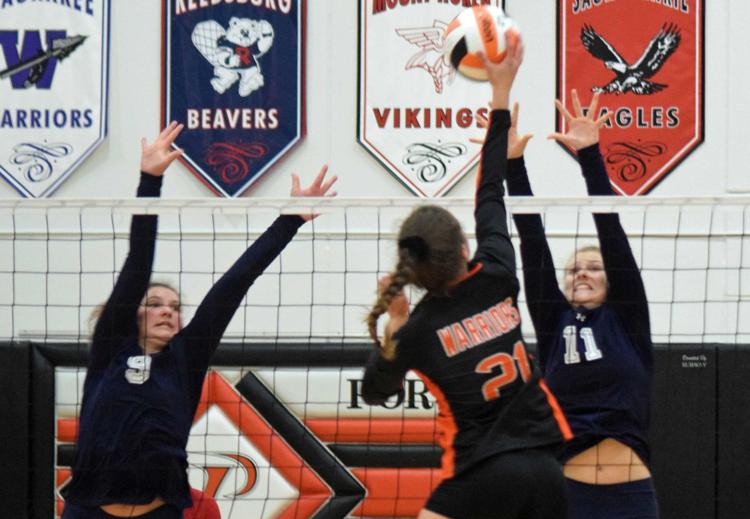 Gabrielle Garrigan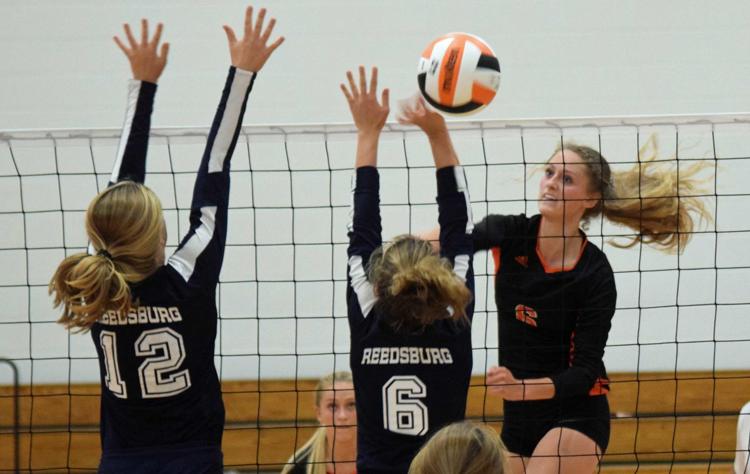 Grace Harsch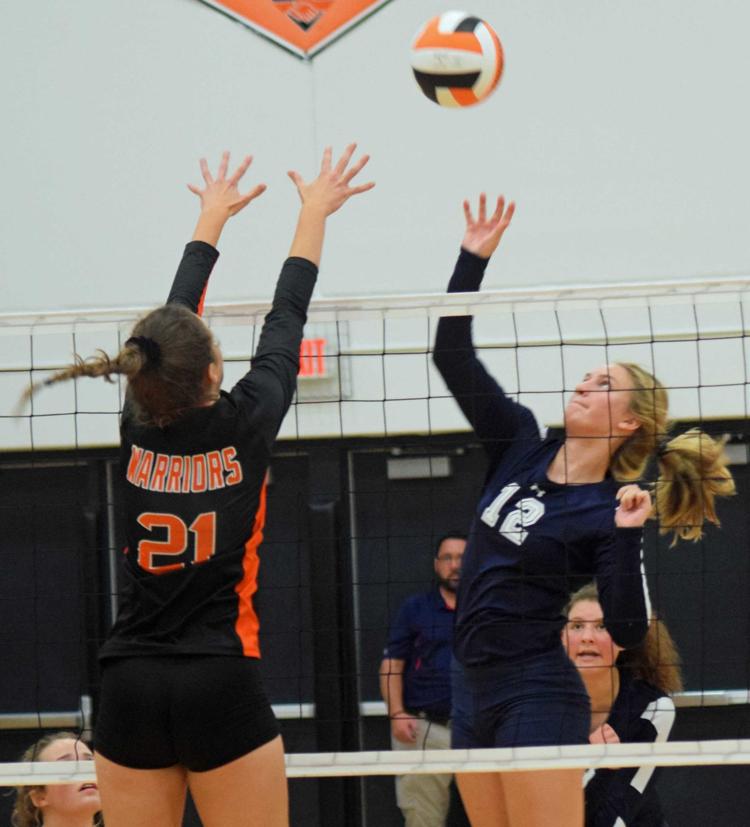 Emma Kreuziger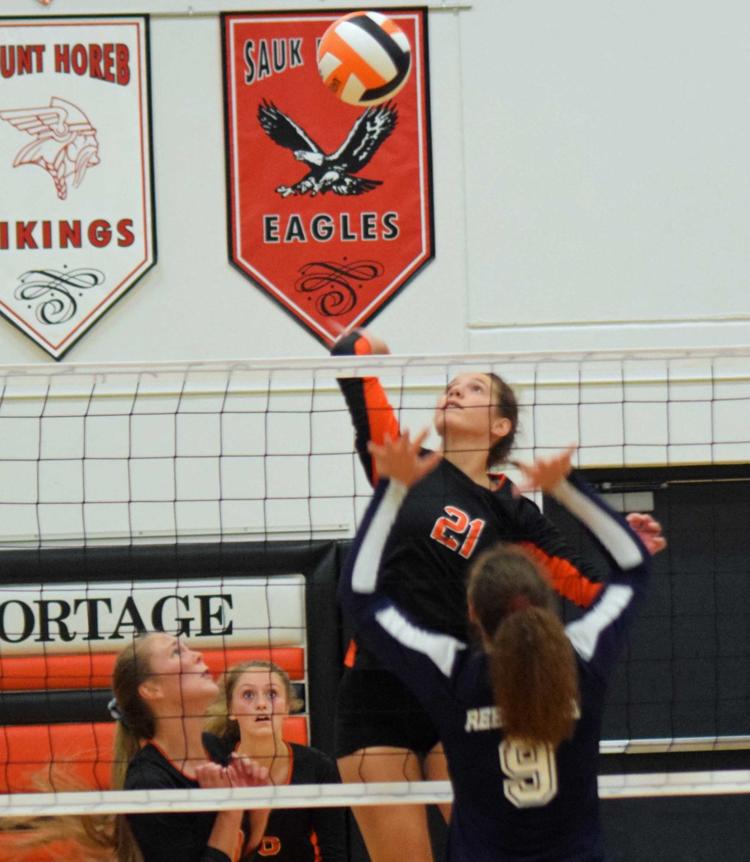 Ciara Grundahl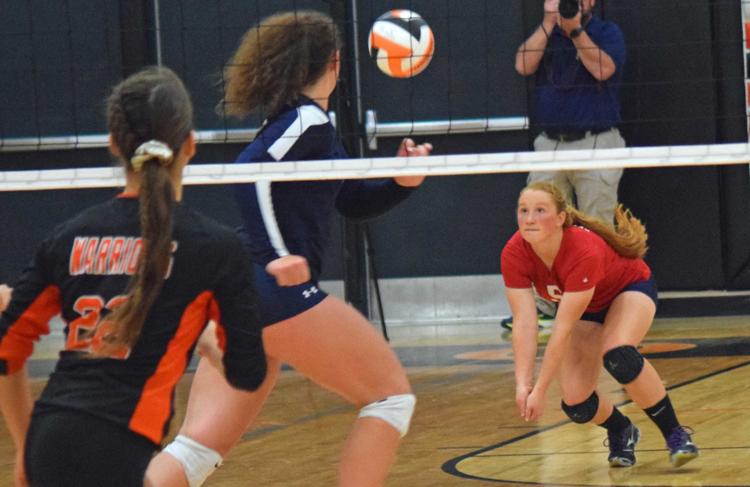 McKena Yelk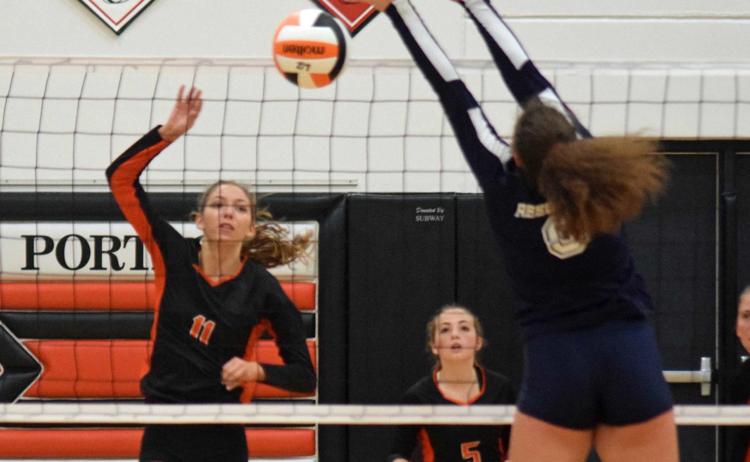 Rachel Schmitt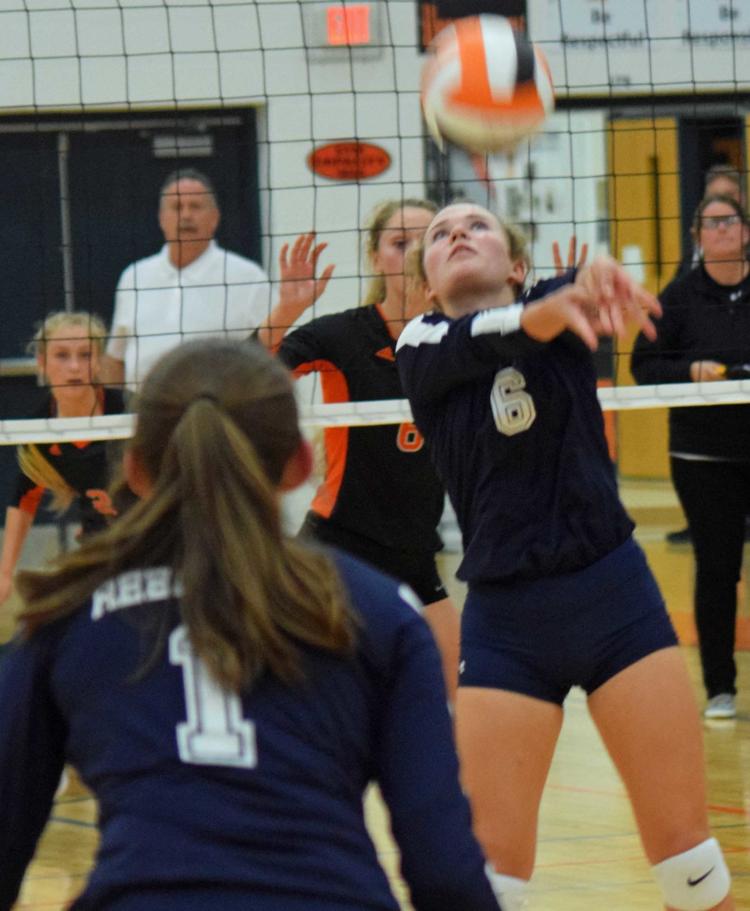 Genna Garrigan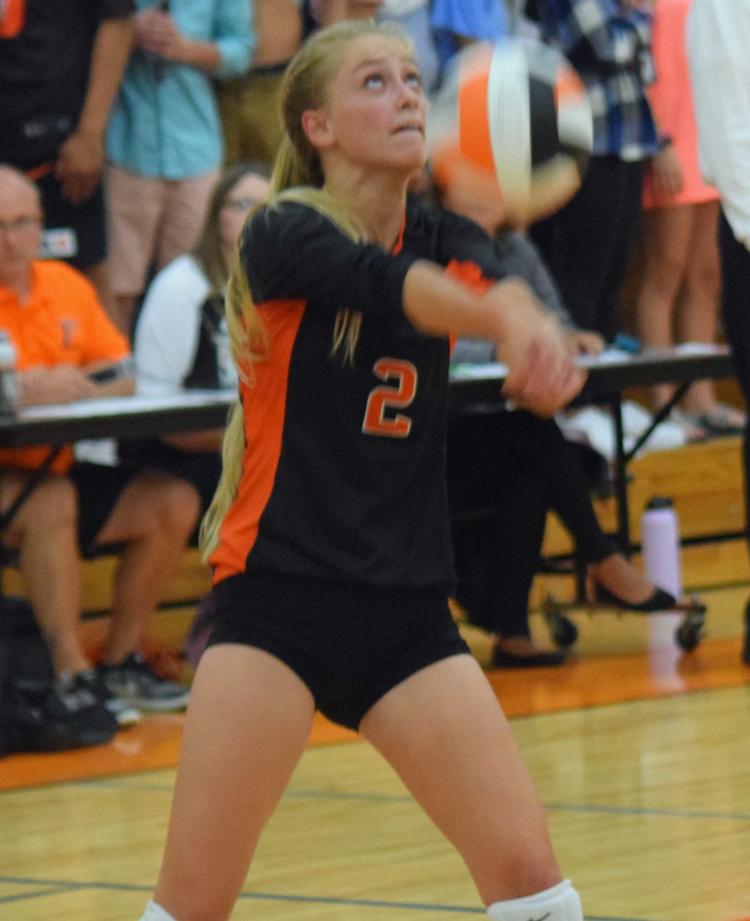 Kirsten Southworth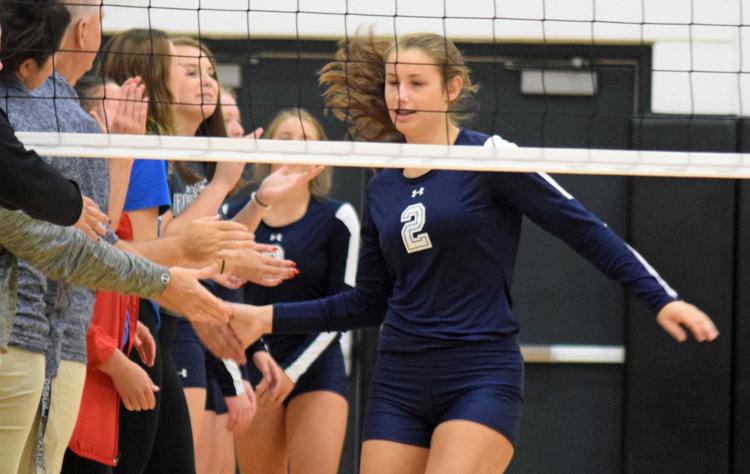 Madison Loomis, Emma Gray and Megan Pace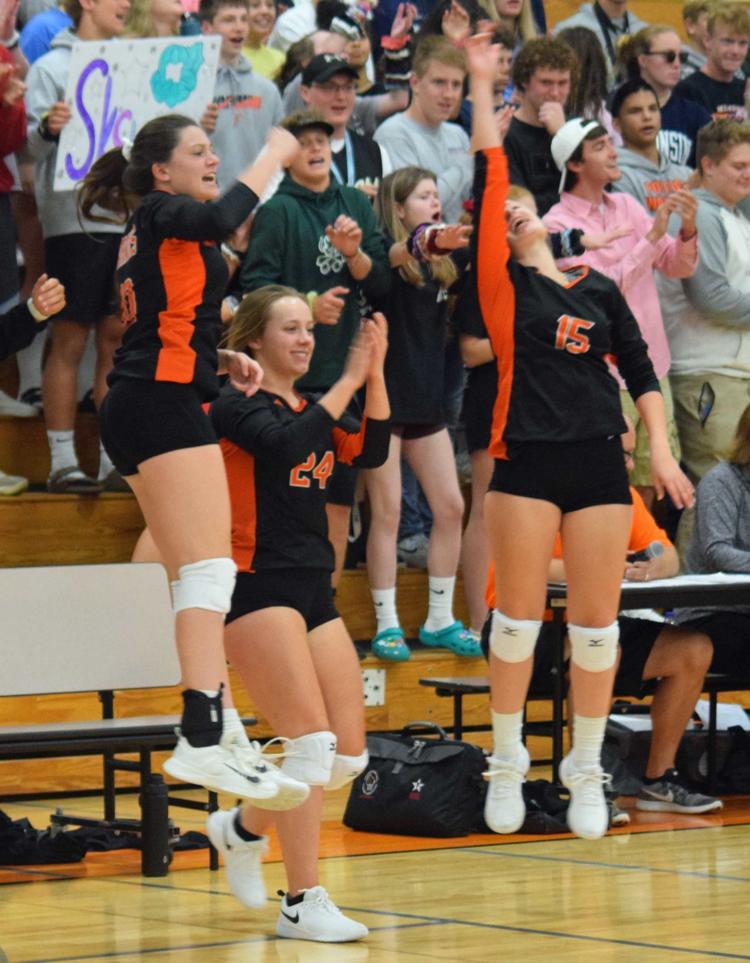 McKenzie Bestor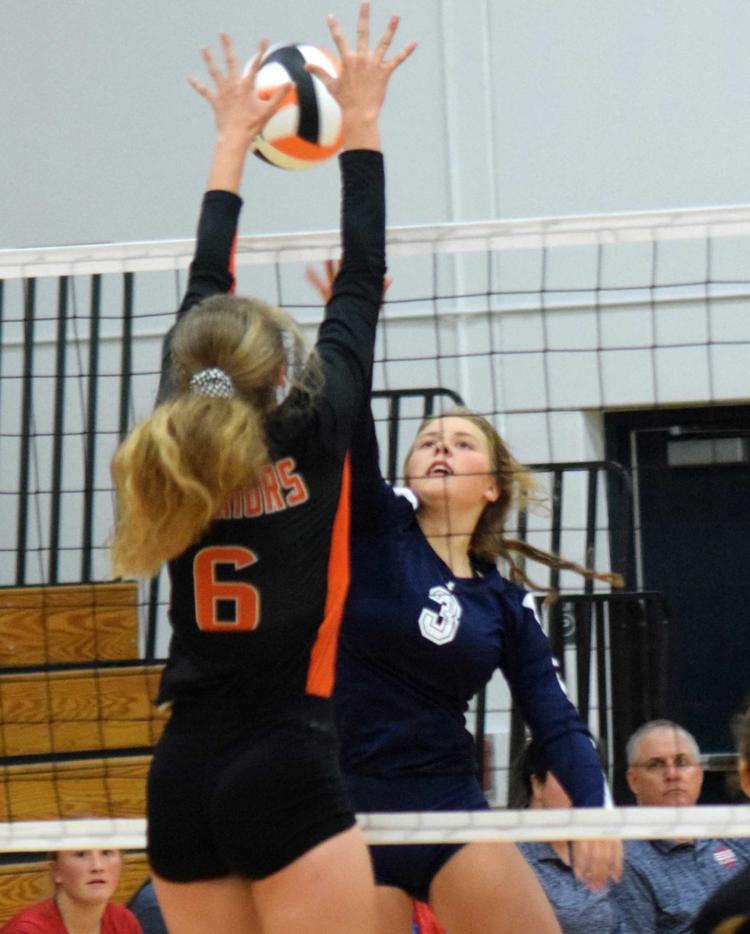 Abby Leeland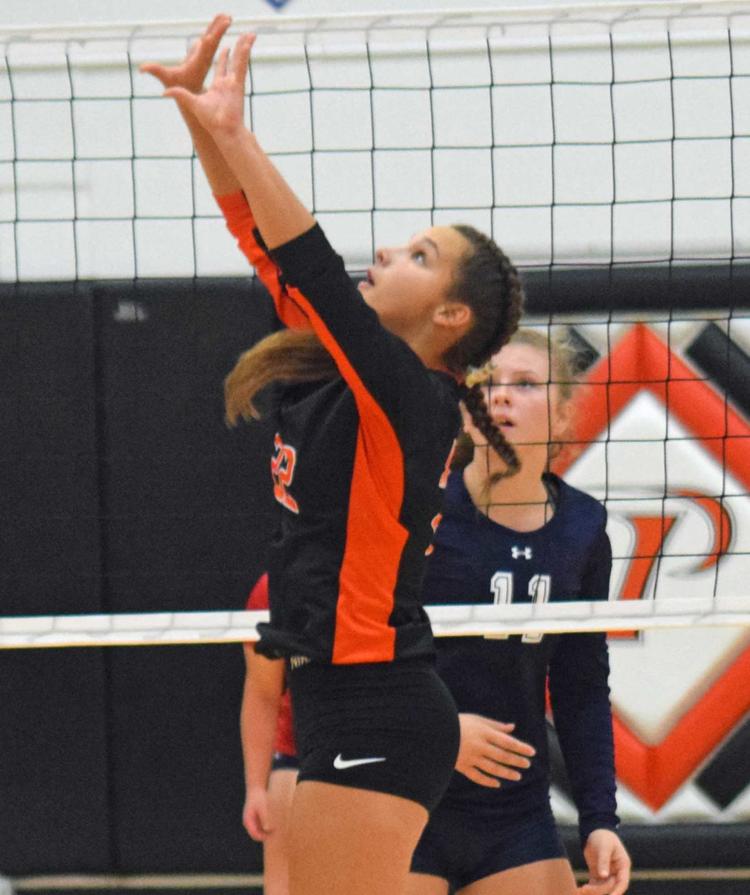 Kaitlyn Zunker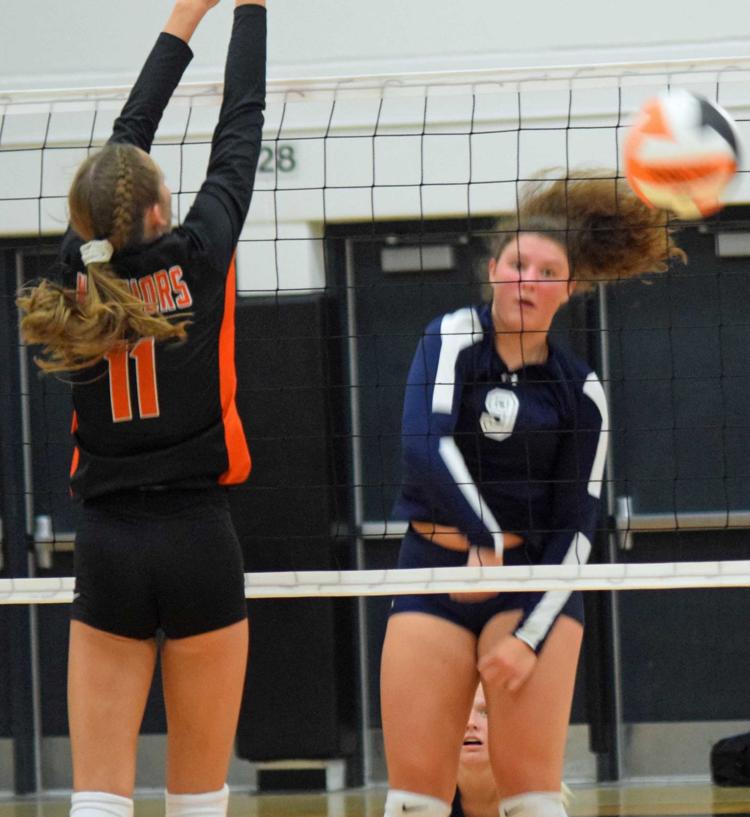 Anna Kratz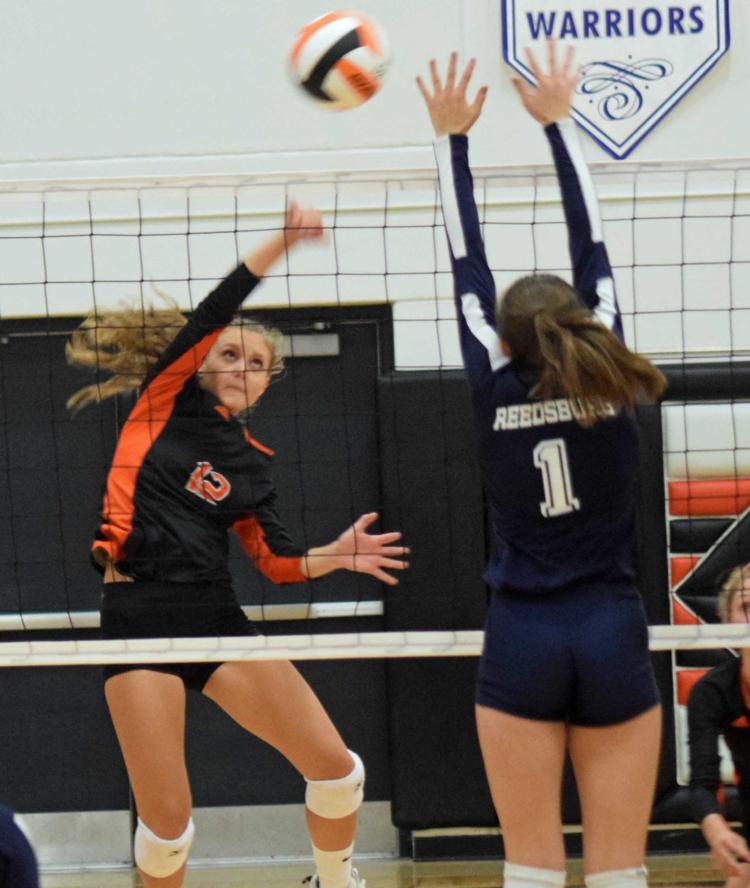 Macie Wieman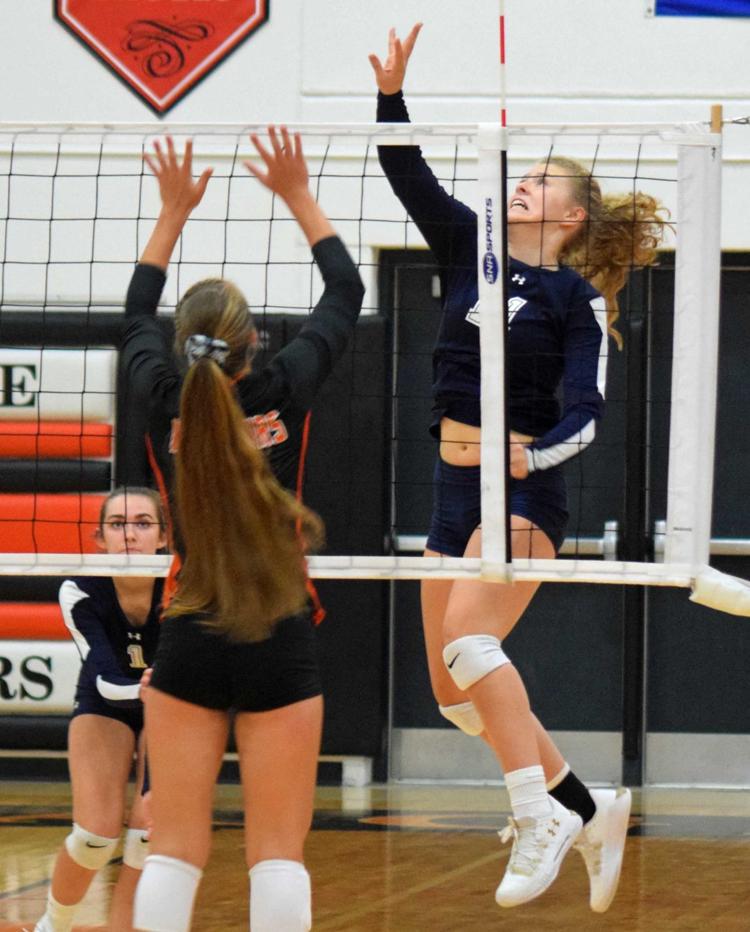 Katelyn Belleau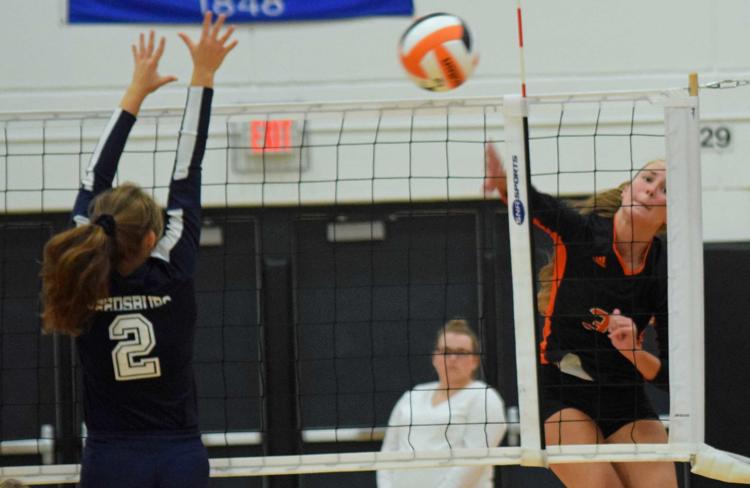 Kirsten Southworth and Grace Harsch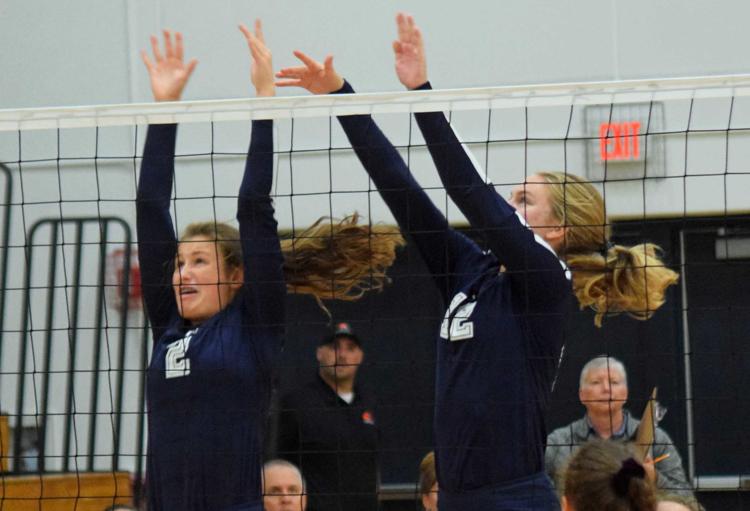 Portage block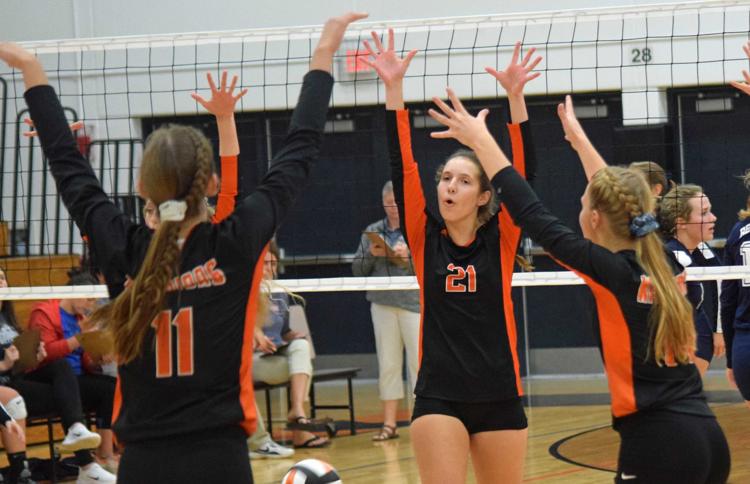 Reedsburg student section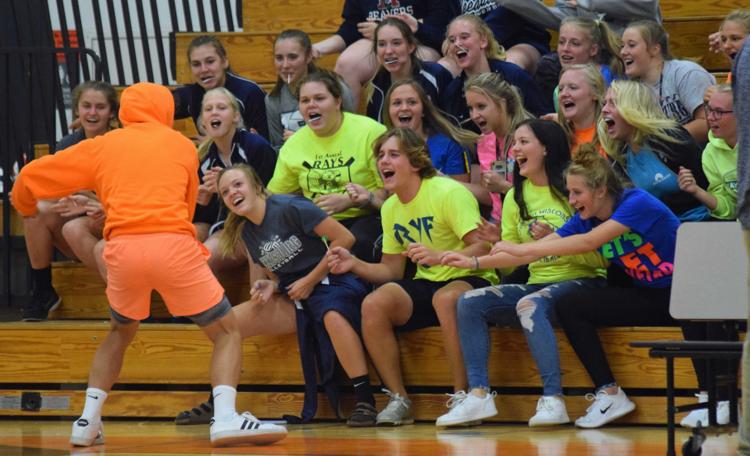 Portage student section