LAKE MILLS — So far this season, the Lodi defense has been a nearly impenetrable wall, allowing no more than 14 points this season.
The Blue Devils were pierced at will Friday night, suffering a second straight loss with a 42-7 defeat at the hands of Lake Mills in the final regular-season game in the 113-year history of Campus Field in Lake Mills. Senior Colton Nicolay rushed for 164 yards and had the lone score for Lodi, which turned the ball over on downs twice and committed two turnovers in the loss.
"It's not from lack of trying; it's not from lack of will, heart, skill or guts," Lodi coach Dave Puls said. "They have all that, but you still have to execute and you can't make as many mistakes as we made and try to overcome that against a good team like Lake Mills."
One of the biggest turning points came at the start of the third quarter as Lodi (6-2, 2-2 Capitol North) tried to cut into Lake Mills' 28-7 lead. Starting with the ball, the Blue Devils drove into Lake Mills territory after punting the ball five times and turning it over on downs on their final six drives of the first half.
The Lodi momentum was quickly halted, however, as junior quarterback Quinn Faust fumbled on a handoff exchange and Lake Mills' Jackson Retrum recovered at the L-Cats' 43-yard line. Lake Mills (7-1, 4-0) wasted little time taking advantage, needing just six plays to find paydirt on a 28-yard pitch-and-catch from junior quarterback Adam Moen to junior Charlie Cassady for a 35-7 lead with 6 minutes, 55 seconds left in the third quarter.
"Traditionally, Lake Mills' third quarter has been their quarter to score; they just come out of halftime and light it up," Puls said. "When we knew we were going to receive the ball in the second half, I was saying to myself that we have to eat up a bunch of this quarter and score to not let them get in a groove.
"It was working just as planned until we went down there, made a mistake and gave up a fumble."
After trading the next two possessions, Lodi's offense again went to work late in the third quarter. The Blue Devils picked up four first downs and drove inside the L-Cats' red zone, including a 7-yard Faust run on fourth-and-2.
Lodi shot itself in the foot again, as Faust was picked off before Lodi could punch it in as Lake Mills' Michael Stenbroten undercut a pass intended for junior Connor Faust. The L-Cats took the turnover back down the field and scored on a 23-yard touchdown pass from Moen to senior Hunter Buechel with 1:08 left to put a running clock on the Blue Devils.
"It was late, they called timeout and I said 'All right, if you want to call timeout, let's just throw it up,'" Lake Mills coach Dan Ferkovich said. "We said "Let's give it a shot and see what happens.' It was to Hunter and Hunter makes plays for us, so he went up and got it."
The Lodi offense got off to a great start as the Blue Devils marched down the field their opening drive. After Lake Mills struck on the game's first possession, Lodi needed just five plays to answer on a 5-yard Nicolay plunge. The senior helped set up the score with a 56-yard run on Lodi's first snap.
Lodi's defense got the ball right back, as Connor Faust picked off Moen at the Lodi 31-yard line. The Blue Devils went three-and-out and were forced to punt, and after that it was all Lake Mills.
The L-Cats scored on its next two possessions with Moen, who threw for 300 yards and rushed for another 63, connecting with Matt Johnson on touchdown passes of 21 and 65 yards for a 21-7 lead. The Lake Mills special teams then got in on the fun as Buechel blocked a Lodi punt and recovered it in the Blue Devils' end zone with 5:47 left in the second quarter for a 28-7 lead.
"We had a lot of missed assignments; we had guys that broke their contain responsibilities and a lot of missed tackles. We decided to tackle high instead of tackling legs," Puls said. "We didn't take care of the ball on offense and we allowed a blocked punt for a score because we didn't block properly on that.
"We came in and we knew we had to play a very mistake-free game with a lot of focus, and we just didn't do that."
With the win and Columbus' victory over Watertown Luther Prep, the L-Cats wrapped up their first outright league title since 1988. As for the Blue Devils, Lodi may need a win next week against Lakeside Lutheran to keep its 18-year playoff streak alive in a season that began with so much promise.
"We have to find a way to get better," Puls said. "We have one shot left against Lakeside to try to extend our season; they have to win as well to get in and it will be a heck of a battle."
Lake Mills 14 14 7 7 — 42
LM — Retrum 28 pass from Moen (Ciesiolka kick), 9:19, 1st.
Lo — Nicolay 5 run (Curtis kick), 7:27, 1st.
LM — Johnson 20 pass from Moen (Ciesiolka kick), 2:52, 1st.
LM — Johnson 65 pass from Moen (Ciesiolka kick), 11:48, 2nd.
LM — Buechel 0 punt block return (Ciesiolka kick), 5:47, 2nd.
LM — Cassady 27 pass from Moen (Ciesiolka kick), 6:55, 3rd.
LM — Buechel 23 pass from Moen (Ciesiolka kick), 1:08, 4th.
First downs — Lo 12, LM 13. Rushes-yards — Lo 47-251, LM 25-84. Passing yards — Lo 10, LM 300. Comp-Att-Int — Lo 3-8-1, LM 17-28-1. Fumbles-lost — Lo 1-1, LM 0-0. Penalties-yards — Lo 5-54, LM 3-30.
Rushing: Lo, Nicolay 26-164, Heyroth 8-35. LM, Moen 17-63, Cassady 6-18.
Passing: Lo, Q. Faust 3-8-17-1. LM, Moen 17-28-300-1
Receiving: Lo, Nicolay 2-10. LM, Johnson 5-105, Buechel 6-84.
Logan Richards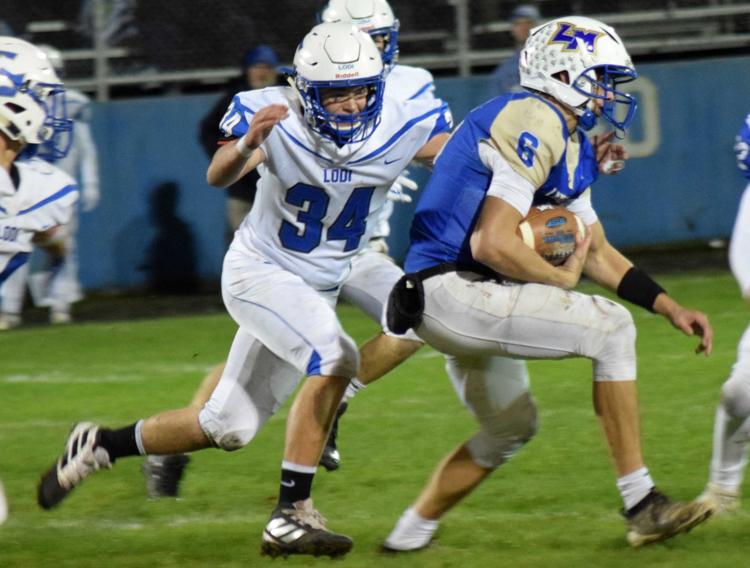 Dustyn Paulson, Tyler Theder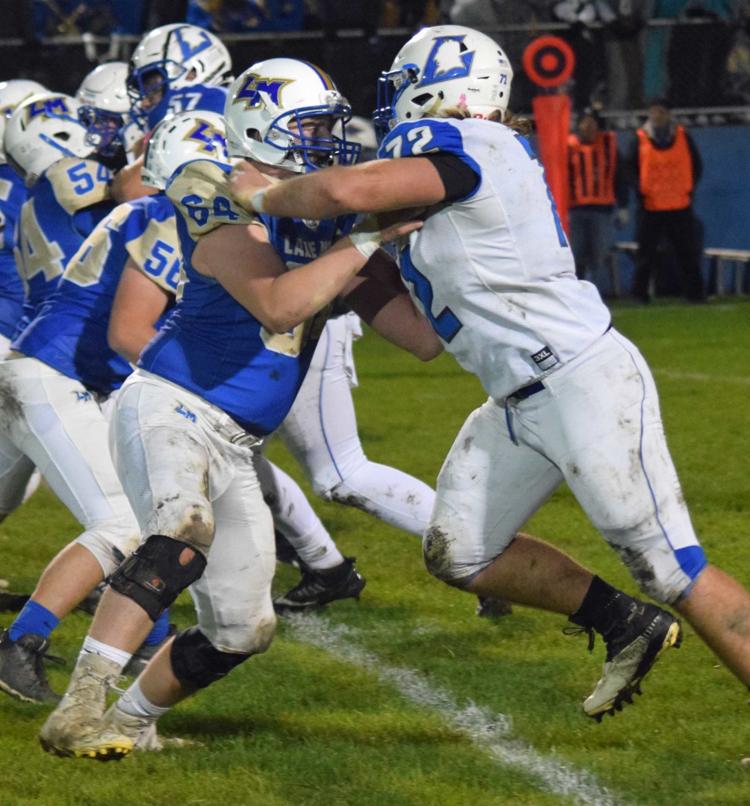 Lucas Heyroth, Matt Johnson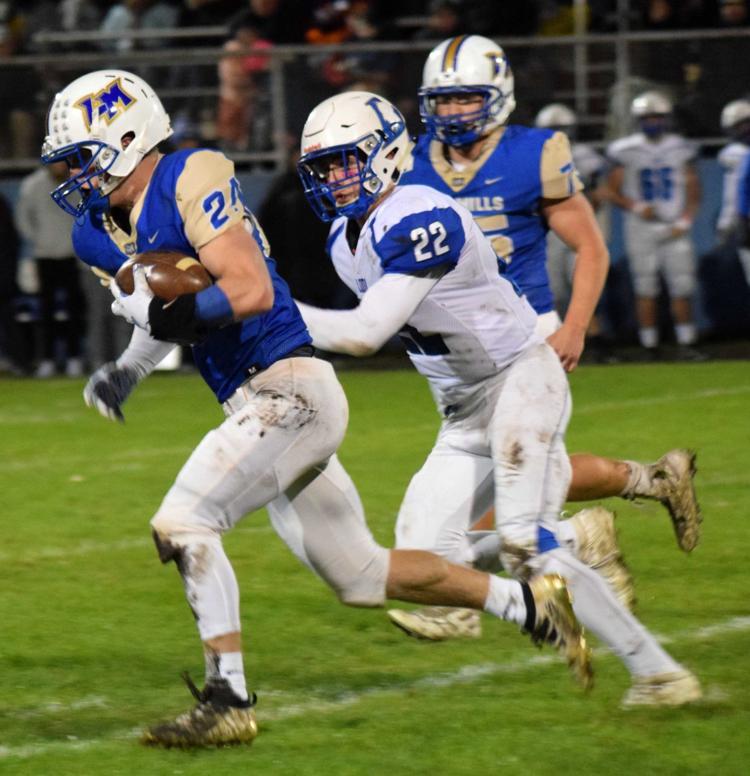 Cade Wipperfurth, Michael Stenbroten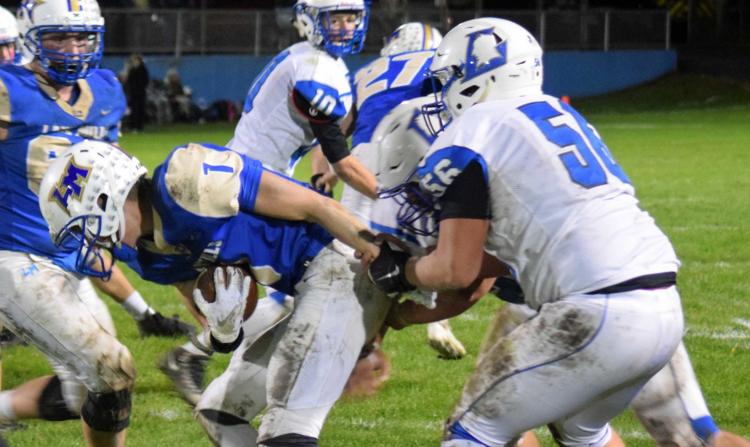 Connor Faust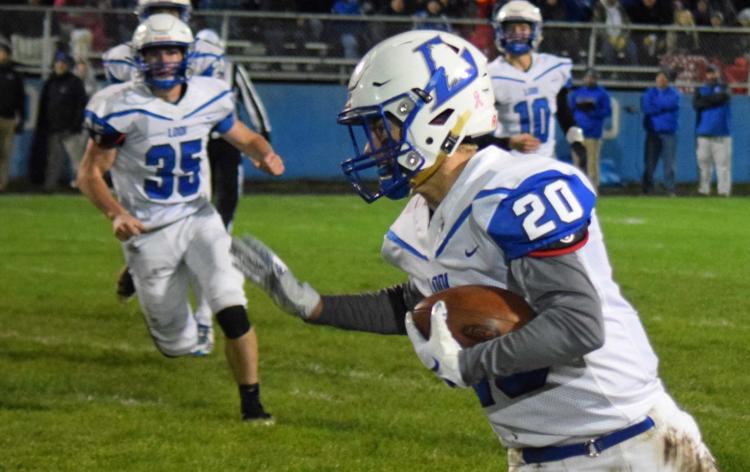 Jackson Retrum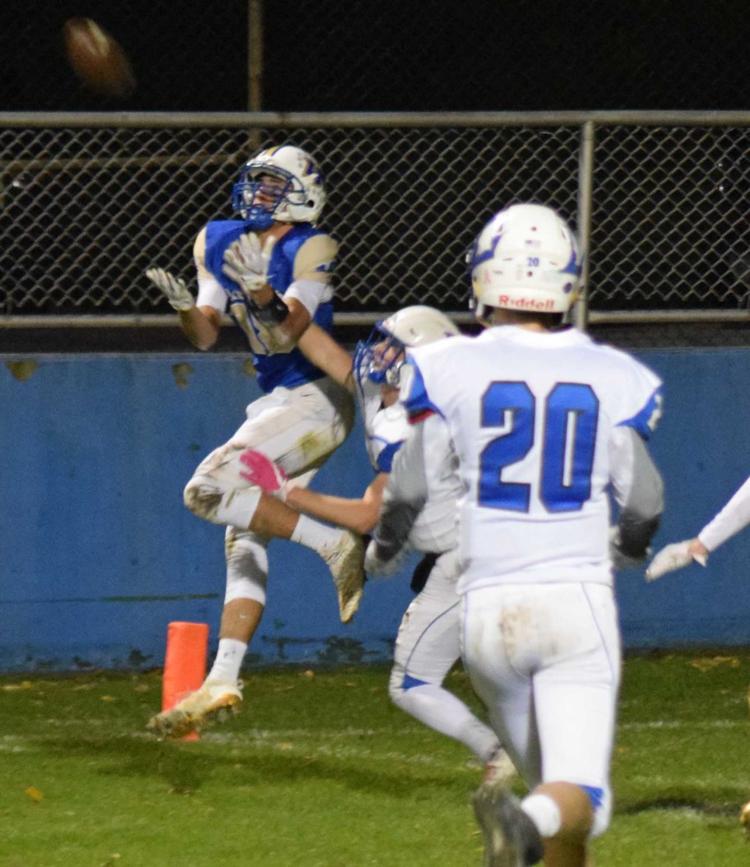 Ben Simplot, Colton Nicolay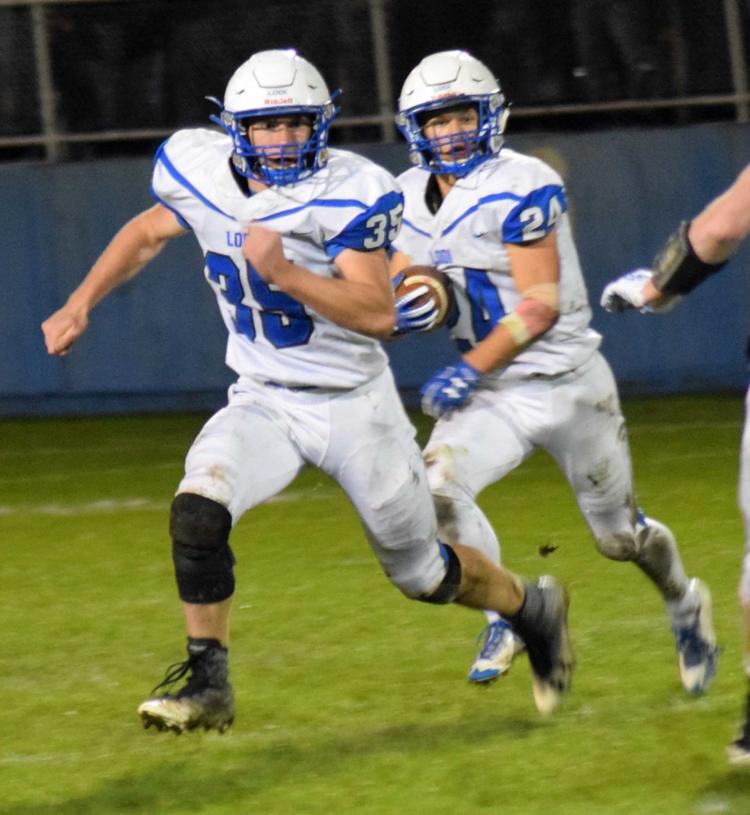 Matt Johnson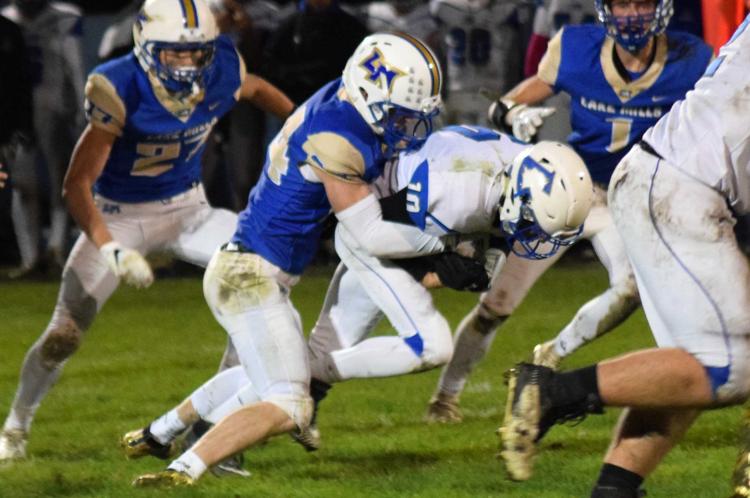 Lodi tackle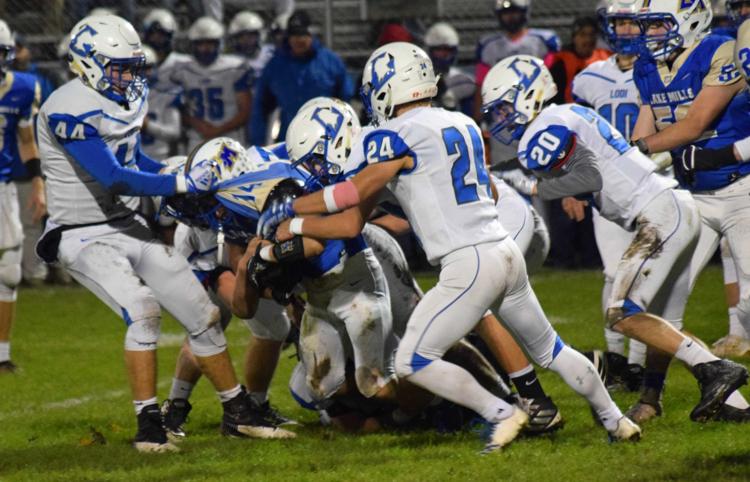 Jack Hansen, Charlie Bender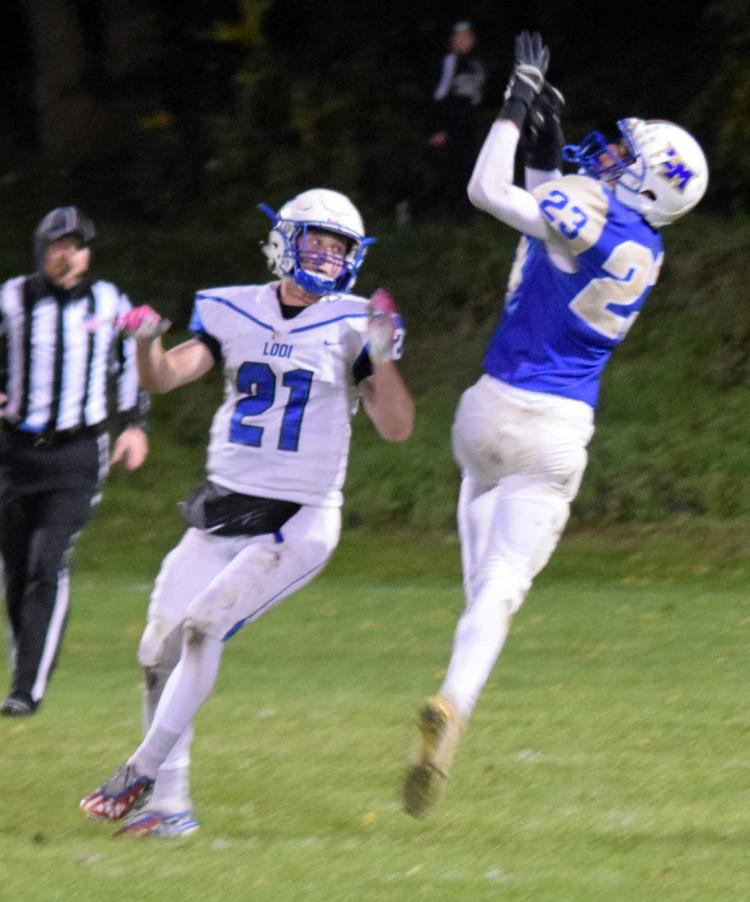 Kade Parsons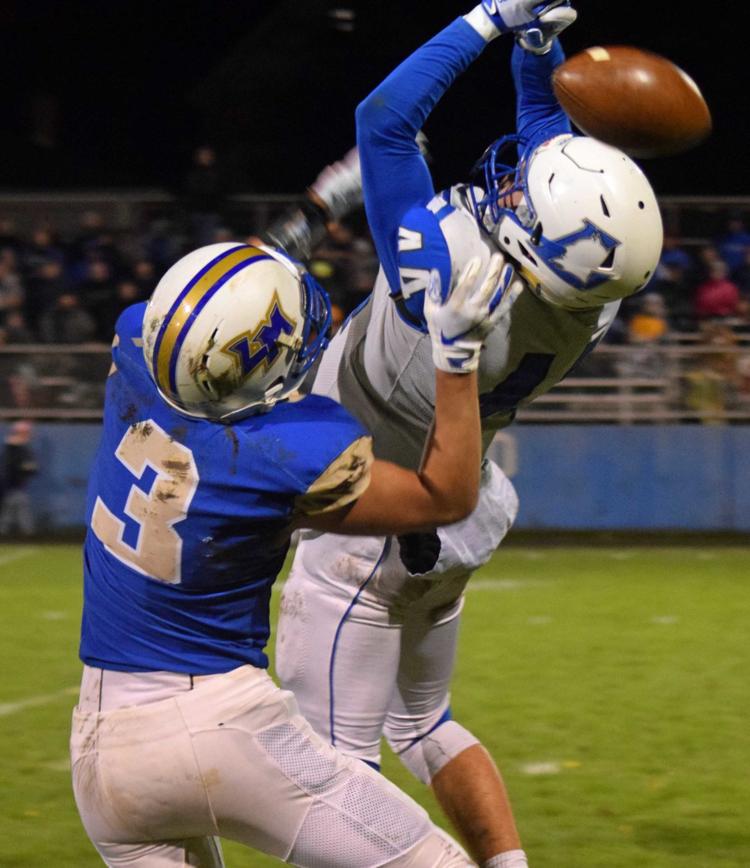 Lake Mills tackle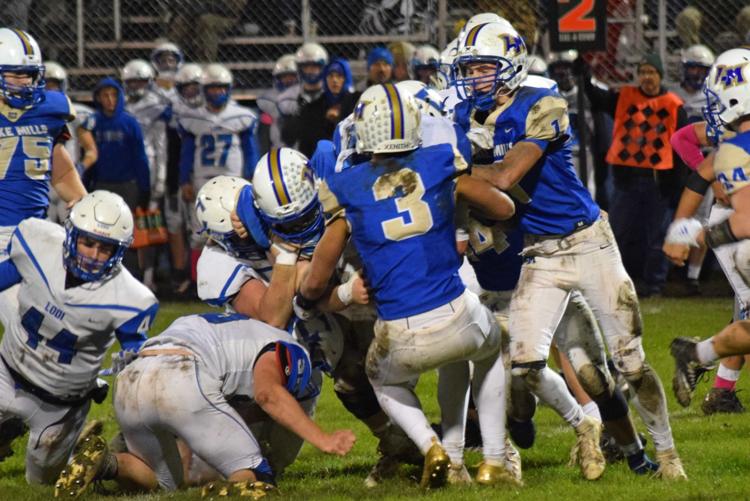 Chance Meier, Kyle Pickarts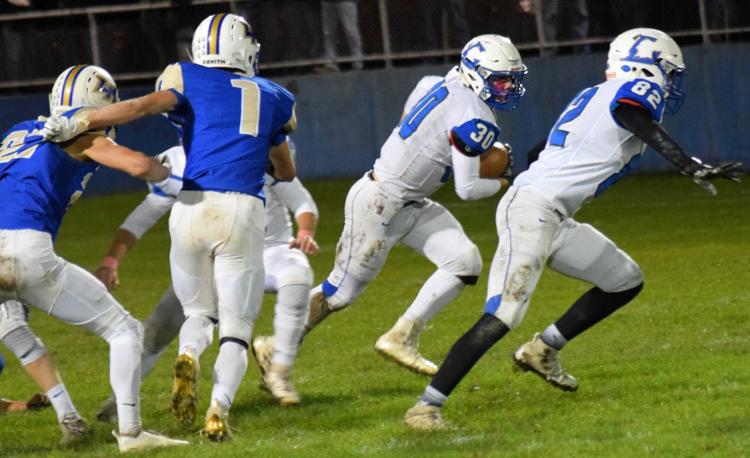 Adam Moen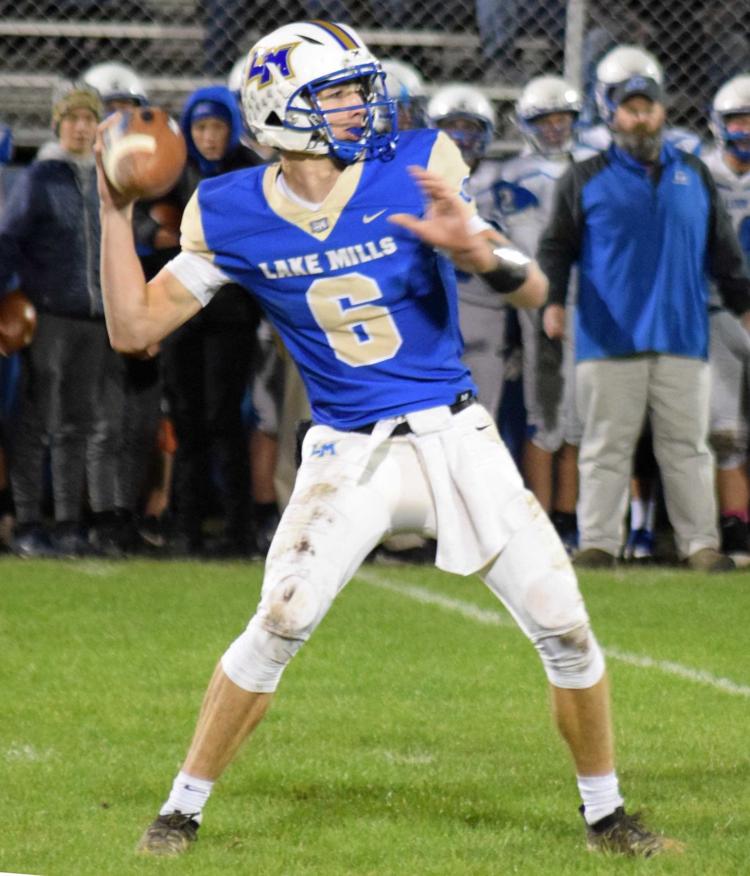 Mason Ripp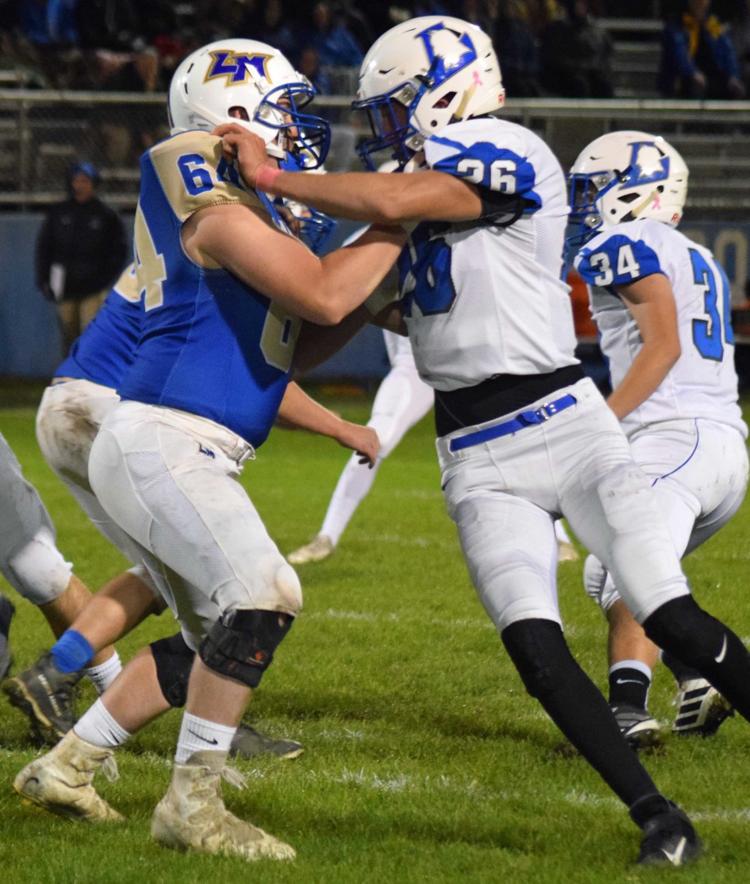 Garrett Edge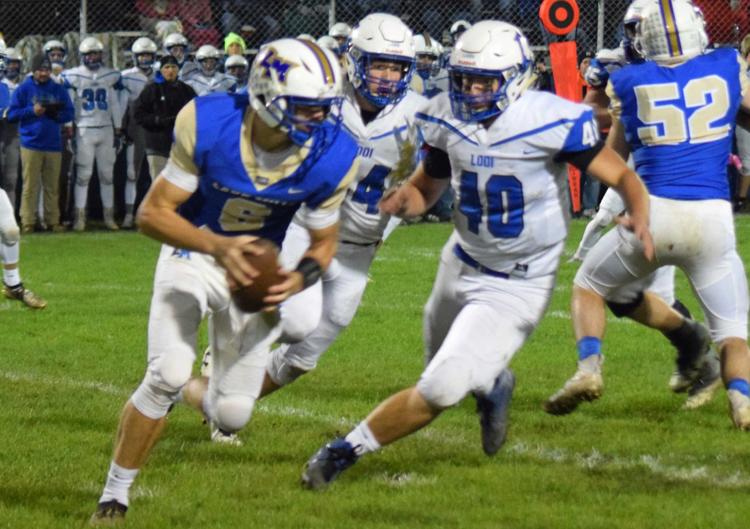 Chandler Curtis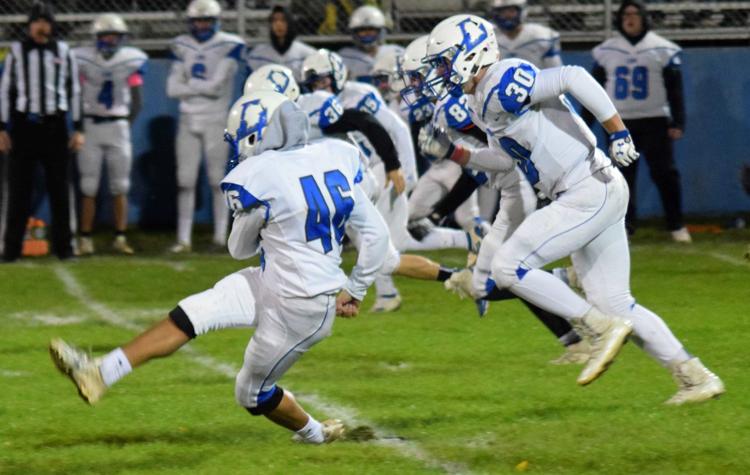 Luke Beckwith, Adam Moen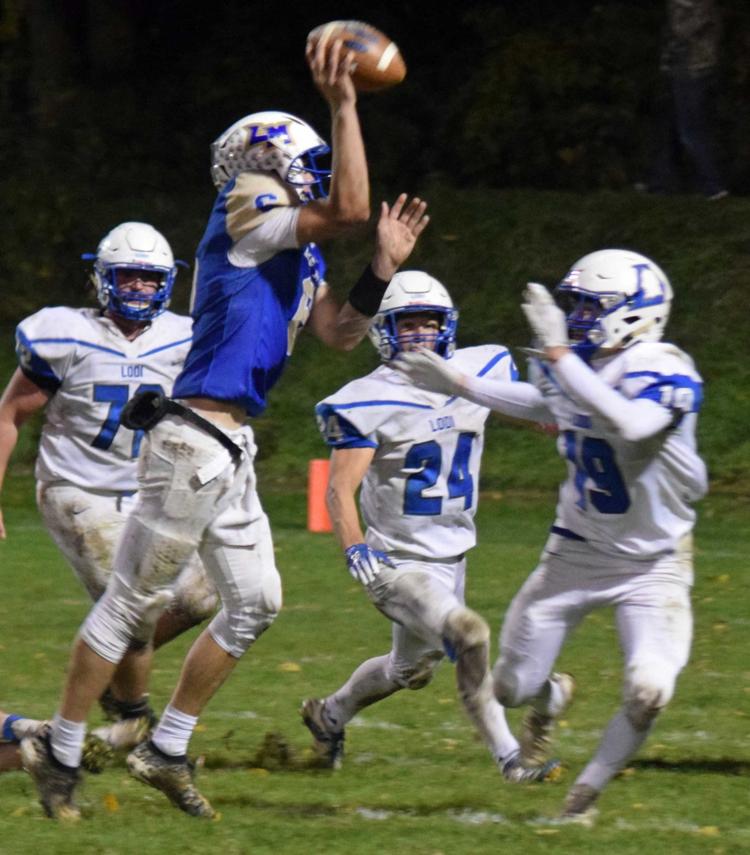 Lucas Heyroth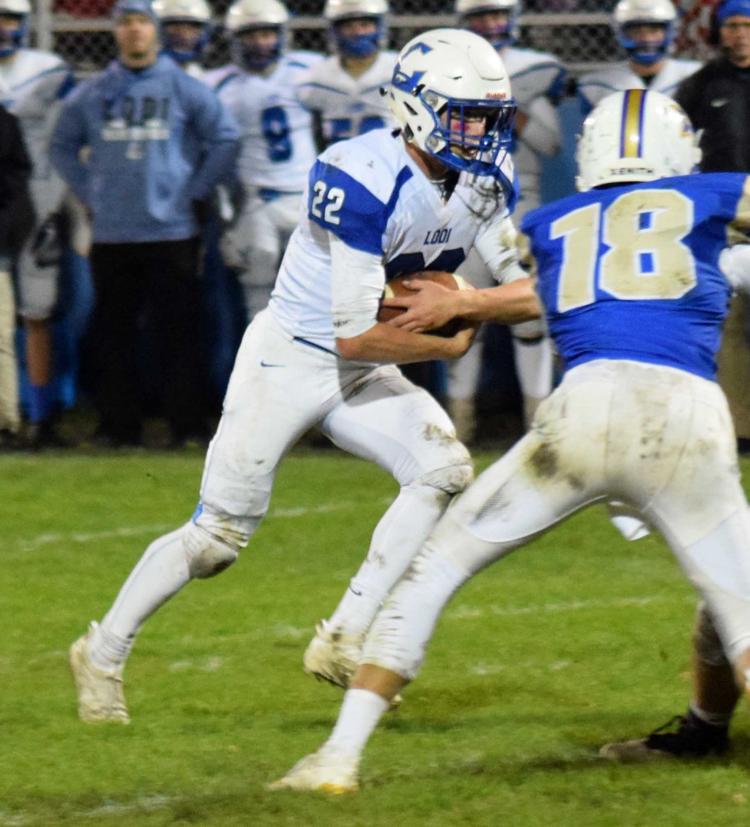 Michael Stenbroten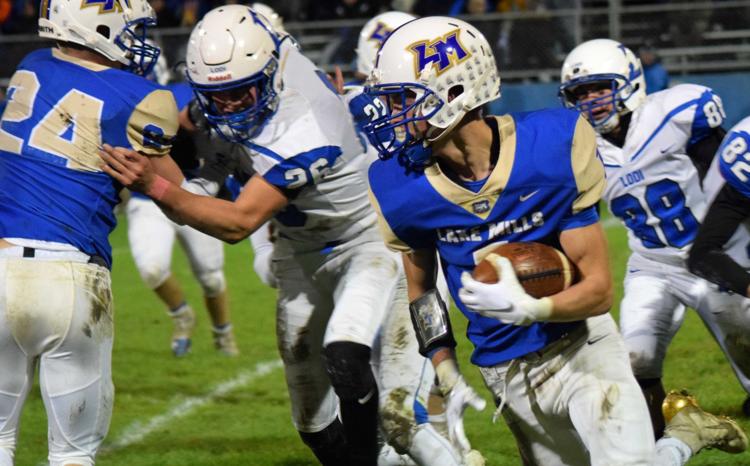 Colton Nicolay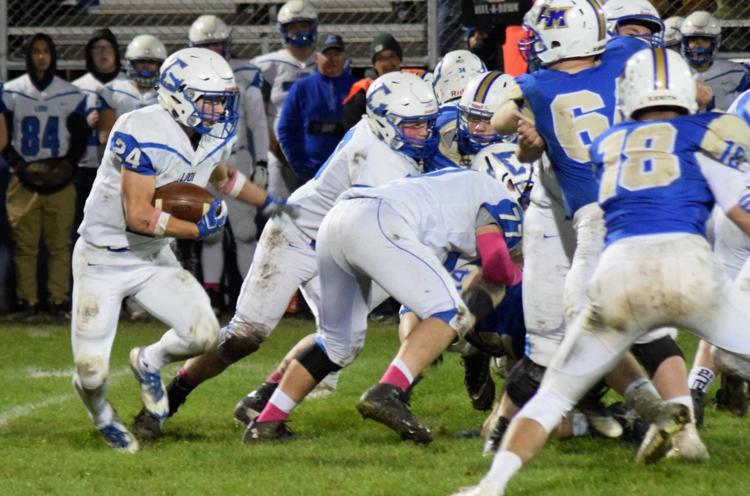 Connor Faust, Charlie Bender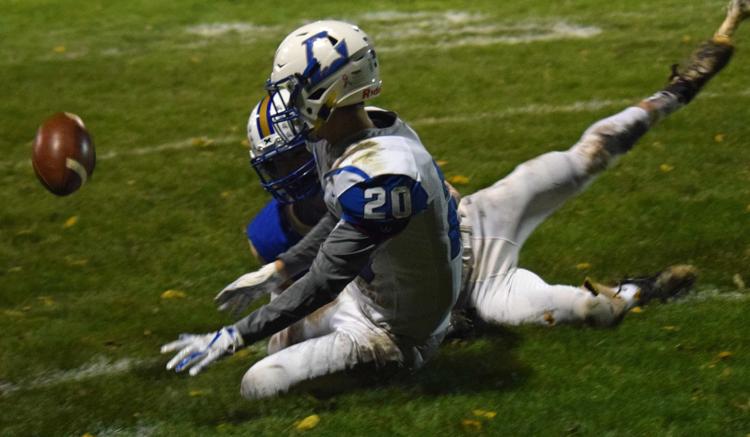 Quinn Faust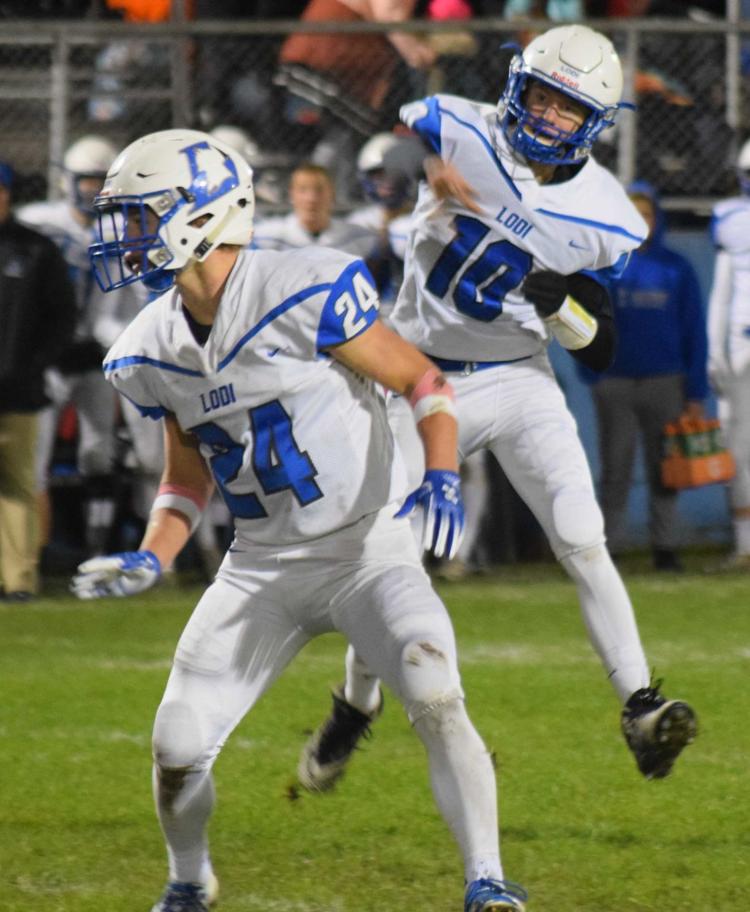 Jackson Retrum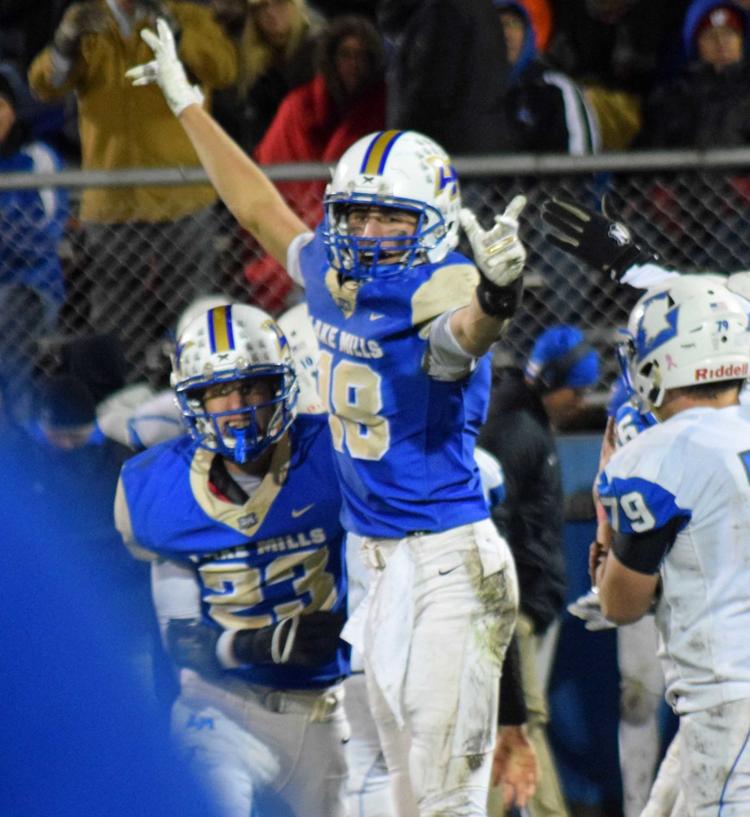 The Blue Devils gave up nearly 400 total yards in the 35-point loss to the L-Cats.
Be the first to know
Get local news delivered to your inbox!